Happy International Cat Day to all the cat lovers out there. If you're a true cat lady (or cat dad), often more than not you've wonder what your cat would be like if they were human. Would they be your friend? Would they still leave a trail of destruction wherever they go? Unfortunately, we cannot paint a purr-fect picture of your feline's future, but we can guess what he or she would study in college. Like our feline counterparts, we too display adorable, and sometimes crazy, habits which link us to an area of study we find interesting.
Find out if your cat buddy fits the mold of some popular college majors (with cat memes of course).
1. STEM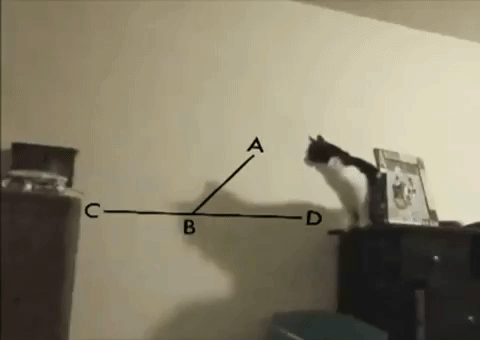 Only one word can accurately describe STEM majors: stressed. If your cat seems constantly on edge, you may have a STEM major living in your house. "There are many things that vary from student to student, but the factors that are concrete within engineering is the extreme workload, sleepless nights, stress, and pressure," George Washington University senior Alphonso Bonds Jr. said. Besides the overwhelming pressure to succeed, the social (or lack of social) skills commonly associated with STEM majors dominate the stereotype.
But how true can this be? "I would like to say that ECE majors are just as weird as the everyday normal person," Northeastern University senior Amanpreet Kaur said. "Yes, I have met some eccentric ECE majors with nonexistent social skills; but some of the most charismatic people I have met also happen to be ECE." Ok, so STEM students don't have time to go out, but where can you find them? "There was a night that I saw all of the civil engineers inside of the computer room as we were all trying to complete an assignment. From people sleeping on the floor, assisting with calculations, and going to CVS for snacks, we were all feeling terrible about the assignment but were able to make the best out of it because we we're going through it with each other," Bonds said. Always smiling through the tears, we salute you hardworking STEM majors.
2. Education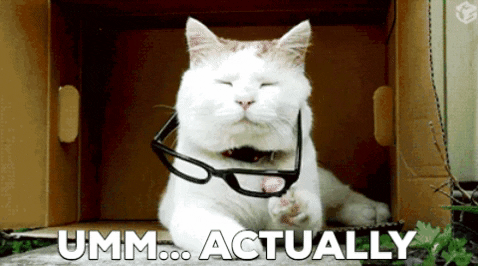 For every underappreciated TA out there, here's your time to shine. Unlike other college majors, those seeking a degree in Education luckily carry around a positive stereotype. But not everyone in the field radiates pure joy like Mary Poppins on steroids. "Education definitely has the stereotype of being the peppy, cheery, happy girl that loves little kids. To put it lightly, that is definitely not me," said Seton Hall University senior Katie Conroy. "You definitely see that Education stereotype in Elementary Ed but there's something about Secondary that gives off a more chill vibe . . . think about the relaxed and chill high school teachers you had, that's basically us trying to get through this major." Regardless of what area of education you dedicate your undergrad years to, know you will someday inspire generations of kids. So, stay paw-sitive.
3. Physics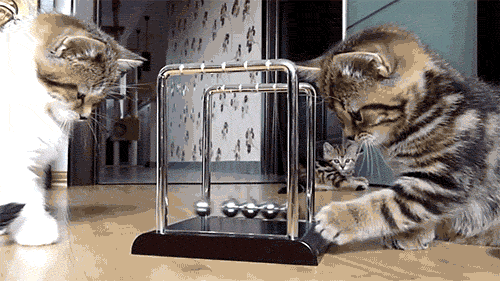 Cats often defy the laws of physics so we have the purr-fect major for your little daredevil. Physics by itself oozes intimidation, so it's no surprise the students who study theorems and Alpha particles emanate the same energy. "For physics, I was worried that everything would be a competition and I would always lose," Conroy said. "My family always tells me I'm smart but when I was a freshman, I felt like I was the dumbest person in the room 90% of the time. I lacked confidence in my abilities and later came to realize that most of my classmates felt the same way." Similar to STEM majors, Physics students constantly sit on the verge of a mini breakdown. However, instead of a river of tears found among STEM students, Physics majors accept their fate by faking confidence (the literal definition of fake it until you make it).
4. Criminal Justice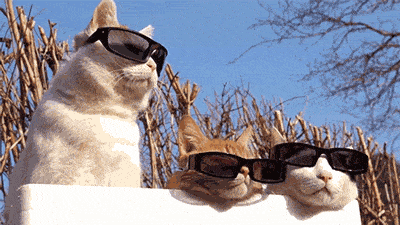 Curious as a cat to know why your feline friend's ear perk to the intro of "Law and Order"? You may have a Criminal Justice major on your hands. At the borderline between a History major and Law degree, Criminal Justice majors serve a unique purpose of enforcing and understanding the ins-and-outs of America's Criminal Justice systems. For some reason, those who enter the field take either take one of two tracks: law enforcement or lawyer. The law enforcement trackers come accessorized with a pair of "CSI: Miami" shades. While those taking the lawyer track constantly need to remind you how a certain class will help them during the LSAT. Commonly found in their private cafeteria or hidden behind towers of books, these future public representatives know how to both prevent and create a cat-astrophe.
5. Theater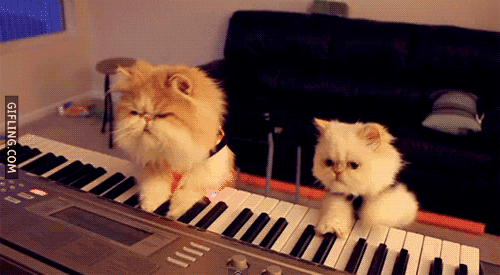 Choir of kittens can attest to being part of the Theater majors. Drama follows the eccentric bunch on and off the stage with enthusiasm. But where can you find such a group of people? First, check the cafeteria or anywhere with killer acoustics and tables serving as makeshift stages. If no luck there, then head over to the black box theater for backup. If you still find yourself alone, turn your sights to the large group huddled in front of the university's conservatory breaking out into song with semi-rehearsed choreography resembling amateur parkour.
Bingo. They may seem intimidating while they debate Broadway manuscripts and obscure play references, but they remain the liveliest individuals on campus. But remember if you catch yourself in the middle of a spontaneous "High School Musical" revival in the quad, pray to hear the opening chords of "Bop To The Top."
6. Communications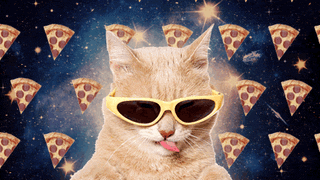 Oh, the forever allusive Communications major. The most cat-like program full of mystery and supposed ease, but studying Communications is no catnap. These individuals can be found glued to a screen, dissecting and analyzing anything from an international crisis to today's most retweeted meme. Usually, Communication majors earn a bad rep for not really learning anything of importance, but we know that's not true. "People assume Comm majors are just people who want to talk about and watch movies, but there's a lot more aspects that communications go into, like what these questions for, journalism," St. John's University sophomore Jake Van Tassel said. "They are often very creative as well as an analytical group, and I feel this is because it's a major that can be used in many different walks of life." So next time you open Netflix and your cat suddenly appears, they may be a Communications student.
7. Accounting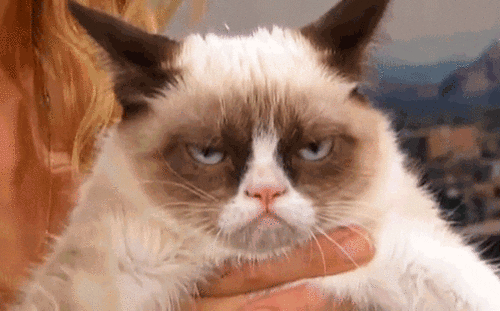 Pure mew-sery. Never far from a cup of black coffee and spreadsheets galore, you can find the Accounting majors. Money races through their minds at lightning speed, throwing debits and credits into high-speed orbits. Like a furry feline, Accounting majors seek havoc wherever they tread but in the most boring way possible: math. Despite the crazy case of the zoomies one gets after an all-nighter balancing T-charts and someone else's assets, Accounting majors can attest to the boring steps it takes to make three-dollar signs.
8. Business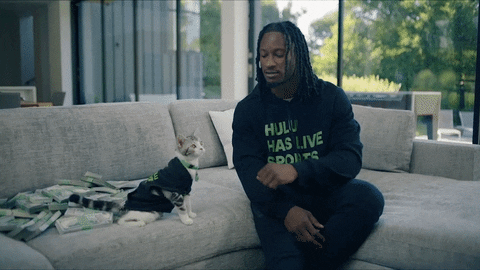 Suit up ladies and gentlemen, time to make a deal. You can easily spot a Business major from their distinct preference for tailored blue suits and occasional Vineyard Vines attire. Probably in a fraternity (just to cover our bases) and named Conner. However, if you ask someone studying in said field, they will not be able to describe what they are learning. If your cat constantly saunters around with an air of confidence around them, they're probably Business majors. Or if your cat easily persuades you for another treat after beaming sad kitty eyes, definitely a Business major. However, above all else these students know one thing for sure: navy blue looks good at every occasion.
9. Computer Science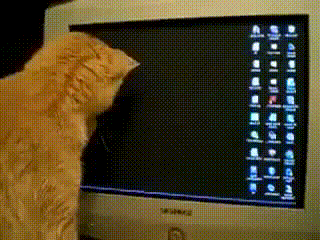 If your cat keeps you company during all-nighters or walks around with no f-cks to give, they could be a Computer Science major. Commonly thought to be severe night owls with a hankering for Hot Cheetos, these individuals defy the status quo solely because they don't care about it. Secret geniuses each and ever one of them.
Unintimidating masterminds lurking in the shadows waiting for the purr-fect time to show off their technological skills. Usually late to class but what can you expect from someone trying to hack into the mainframe? Simply unbothered because they know they have something better to do. Similar to superheroes who fight crime at night but still have to go to school in the morning. Sound like your cat?
10. Pre-Med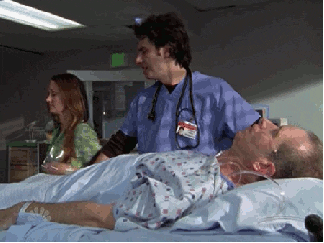 Known for sitting in the front row and appearing to have their life together, here comes the Pre-Med majors. Volunteer work runs through their veins and helping others fuels their day like a cup of coffee. Running purely on serotonin so you don't have to, these students devote life and limb to provide comfort to others. Most cats prefer to isolate and live to the beat of their own drum. But if your feline curls up to comfort you, they have the qualities of a Pre-Med student (minus the scrubs). How meow-velous!