Bored at home? Don't know what to do with yourself other than watch Friends on repeat for the umpteenth time while you fall asleep on the couch? Do yourself a favor–ditch that bowl of stale popcorn and switch up your routine.
Divert your time and energy toward adding to your repertoire of essential problem-solving skills instead.
Okay, but why problem-solving skills?
Think of 'problem-solving skills' as the vanilla of ice-cream flavors. They seem rather rudimentary but not half as easy to master as one may think. Often times these soft skills get overlooked in preference for building a solid resume or trying to snag as many leadership roles as humanly possible. Soon we realize they really count when it comes to tackling problems hands-on. Acquiring the following skills can prove to be useful in unlocking your full potential at the workplace, or any other pressure-intensive, performance-based social environment, so read carefully.
1. No Matter the Lock, Communication is Key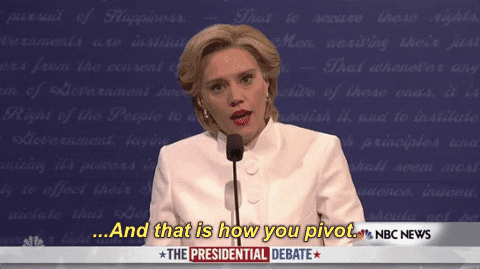 No matter what profession you pick, potential employers will always value your ability to effectively communicate your ideas and emotions to others. Whether it involves writing carefully-worded emails, generating progress reports, or giving a presentation in front of your entire office, communication can sometimes seem daunting. But remember, you aren't alone–more Americans suffer from 'glossophobia' (the fear of public speaking) than from arachnophobia (yes, spiders). Effective communication can not only help resolve issues faster and more efficiently, but it can also reduce the potential for such problems arising in the first place.
So, to avoid feeling like you've swallowed a million creepy-crawlies the next time you are asked to address a large gathering with an impromptu speech, consider joining Toastmasters–an internationally run organization providing public speaking coaching for all. Or take a free professional writing course from the comfort of your bed so that you can hit 'send' on the next email to your boss with confidence, without worrying about receiving a passive-aggressive comment in response.
2. Emotional Intelligence for the Emotional and the Intelligent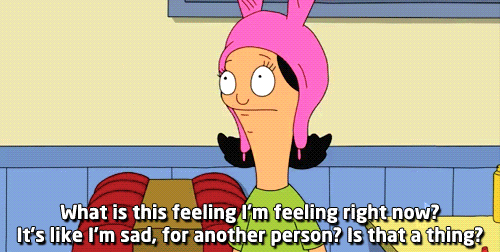 Everyone knows that one kid from back in high school who probably graduated top of the class and slightly intimidated you with his high IQ and knowledge about obscure birds. You always wanted to be that guy–until you realized he had, as Hermione Granger would put it, the emotional capacity of a teaspoon. You see, the ability to put yourself in another's shoes or sense how the people around you are feeling from non-verbal cues proposes a massive asset in any client-facing job. In fact, emotional intelligence can ease the air of toxic competitiveness in the workplace and help you connect better with your co-workers as well, so that the only problems you have to deal with are the ones you face together. A little empathy goes a long way.
"Skills, like being self-aware and possessing emotional intelligence, can really help you accurately assess your strengths and weaknesses, contributing to a growth-mindset that is essential for success in problem-solving. It is important to be able to work on your own weaknesses in a non-judgemental way, so as not to limit your own potential," said UCLA sophomore Karina Koo. Build up your EQ with some daily journaling to increase your self-awareness, or practice mindfulness to strengthen those emotion sensors. Mindfulness involves focusing all your energy on thinking about a single moment so that you can achieve deeper reflection and introspection; meditation is a good place to begin!
3. Critical Thinking Could've Kept the Titanic from Sinking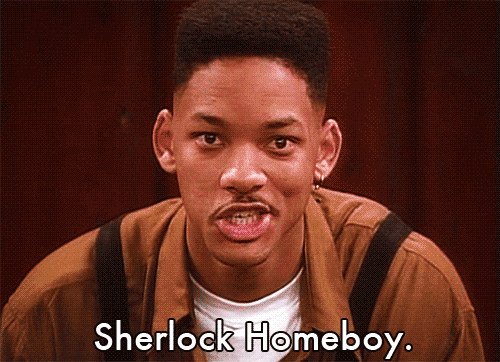 Analyzing the information at hand to determine the crux of the problem acts as the very first step to solving it, and this requires some serious critical thinking skills. 'Critical thinking' requires careful examination of tangible and intangible evidence with the objective of verifying assumptions. However, thinking a lot doesn't necessarily mean thinking critically; a critical thinker differs from an over-thinker in that the former grounds his arguments firmly in reality. If you overthink like me, put on your Sherlock Holmes hat to tone down the crazy and dial up the critical thinking to combat any problem like a real sleuth.
Sharpen those critical thinking skills by ditching Candy Crush in favor of Luminosity — a scientist-designed app that promotes your cognitive development through a range of fun and free games.
4. Innovation and Creativity Make You Pretty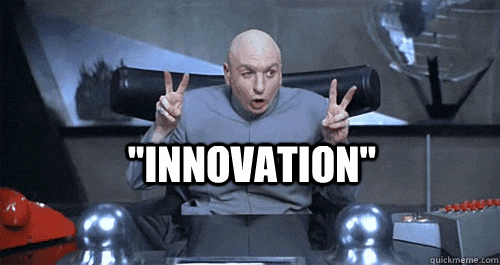 Inhaling textbooks might get you good grades on tests, but out in the real world, regurgitation won't win you any brownie points because it's all already been done before. Take a moment to think about what you as an individual have to offer that sets you apart from everyone else. Get creative with your solutions and think out of the box. Most employers value someone who can come up with innovative ideas that may sometimes fail, over a snooze-fest who has a 100% success rate. So, take a risk: Offer your fresh take on an age-old problem and leave them wowed.
"The great thing about creativity and innovation is that it allows you to run through all the potential solutions and outcomes until you find the one that best suits your situation. Not only does this unique approach to problem-solving reposition the situation as not a hindrance, but this approach also encourages you to challenge yourself, learn, and grow!" said UCLA senior Amanda Leutmixay. Want to amp up your creativity? Read more, and beyond the syllabus: check out 'Creativity Inc' where Pixar's co-founder Ed Catmull captures the true meaning of creativity and offers tips on how to let your creative side shine.
5. Active Listening Trumps Passive Agreement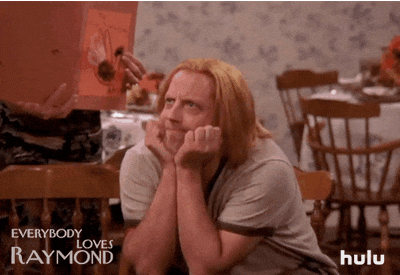 Ever talked to someone and halfway through the conversation realized that your words are falling on deaf ears? Well since you know how bad it feels, make sure you never let anyone else feel unheard. An active listener not only presents the speaker with their full attention but also lets their body language and facial expressions convey their attentiveness to the speaker. By carefully listening to what others say, you can absorb more information from each interaction and then use it to address the problem at hand with greater confidence.
Becoming a better listener just requires practice. So, the next time your friend embarks on a long-winding tale about her annoying boyfriend you know she'll never break up with, actually try to listen. Apologies in advance.
6. Ditch The Spirits for a Collaborative Spirit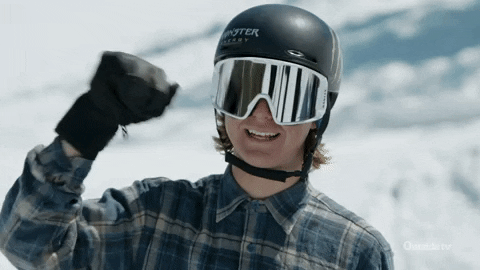 Yes, we all hated group projects back in high school but sadly the real world deems group work necessary. Often times when a problem presents itself to you, people expect you not to handle it alone, but as a team. To become a good team player, you need to possess and exhibit a good collaborative spirit that makes people feel like they can trust you with responsibilities. Collaboration requires considerable compromise. So even though you have convinced yourself that your ideas shine the brightest, keep an open mind and first hear out what sleepy Sam and hipster Henrick have to say because they may have thought of something you've missed out on.
Join a team sport, a dance team, or an on-campus club for anything that interests you in order to reduce your aversiveness to collaboration. Or, if stuck at home, a collaborative project with a couple of friends offers a great alternative. Let's just hope you stay friends by the end of it.
7. Research Skills That Can Kill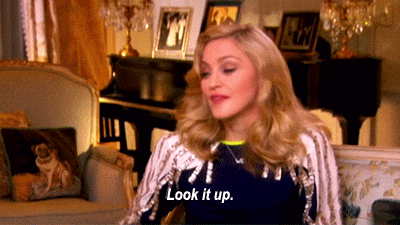 No, by 'research' I don't mean going on a tag-trail of profiles on Instagram to track down your not-boo's first girlfriend. I mean tapping into the right sources for a cover story, going through all the phone directories to form your suspect list, doing some heavy-digging to uncover who ate your hastily-wrapped egg sandwich at work– that kind of thing. Doing your research before you take on a problem preserves your credibility as a problem-solver and an employee. Please don't go around hurling accusations if you have no research to back you up. Past records provide a good starting point–have them indexed, labeled and ready for future reference.
8. Debate Your Fate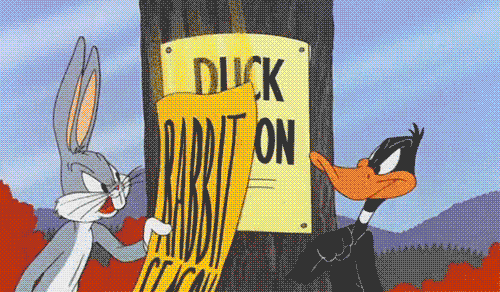 Closely linked to the previous one, debating on the ability to form and sustain an argument with evidence improves your chances of survival in any social environment. One who does not know how to hold their own in an argument will get walked all over at the workplace. But an enthusiastic arguer whose arguments defy logic annoys everyone even more. Therefore a good debater, one who suggests solutions to the problem that others might actually accept, must exercise reason. Strengthen your debating skills by joining a debate team on campus, or just organize an at-home Oxford-style debate with your siblings and have your mom be the moderator. Hopefully she won't play favorites and ruin your chances of winning.
9. When in Doubt, Improvise
Sometimes time won't allow you to do thorough research and build up a binder full of evidence to make your case. You need to display a capacity for thinking on your feet when your boss calls in sick right before a big client meeting and you have to suddenly fill in. The truth: Real life has no dress rehearsals. Though you may find it tough to work on a challenging spec for a week in order to give a strong presentation, I can assure you that you will find it much tougher to respond to criticism about your presentation up on stage. Avoid many future awkward silences by arranging mock-interviews to force yourself to think on the spot. You'll thank me later for this painful experience, I promise.
10. Tech-Therapy for Every Tom, Dick, and Harry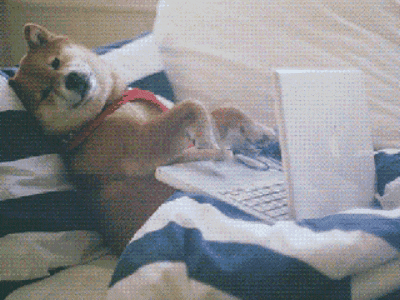 We live in a world run by algorithms, so make computers your friend. Technological advancements have brought us this far and will take us further if only we let them. Constantly updating your technical skills offers the key to staying relevant in the current job market, and building up your technological prowess is a good way to do so. Knowing how and when to use the technological tools provided to you early on in your career can make you a more efficient and effective problem-solver.
"Learning a programming language primarily allows one to gain an insight into how computational thinking skills and logical reasoning may be used to combat any problem or challenging scenarios that one may face in today's working environment, irrespective of the field that they work in," said Nanyang Technological University sophomore Kanupriya Malhotra. Pick up a programming language online or take a graphic design course to stand out as a promising candidate, because let's be real–'Expert at Microsoft Office' fools no one.