Ready to show around mom and dad? As the age of parent visits arrives with parent formals and parent's week right after, you must begin to think of somewhere to take your parents that won't also ruin your weekend. Or, if a first year, you start frantically figuring out the best local spots in Charlottesville when you just arrived. Fear not—from tradition to the landscape to local hard cider, this list overflows with ideas for you and your family to enjoy during this fall season. And no, you should not take your parents to a frat party.
1. Downtown Mall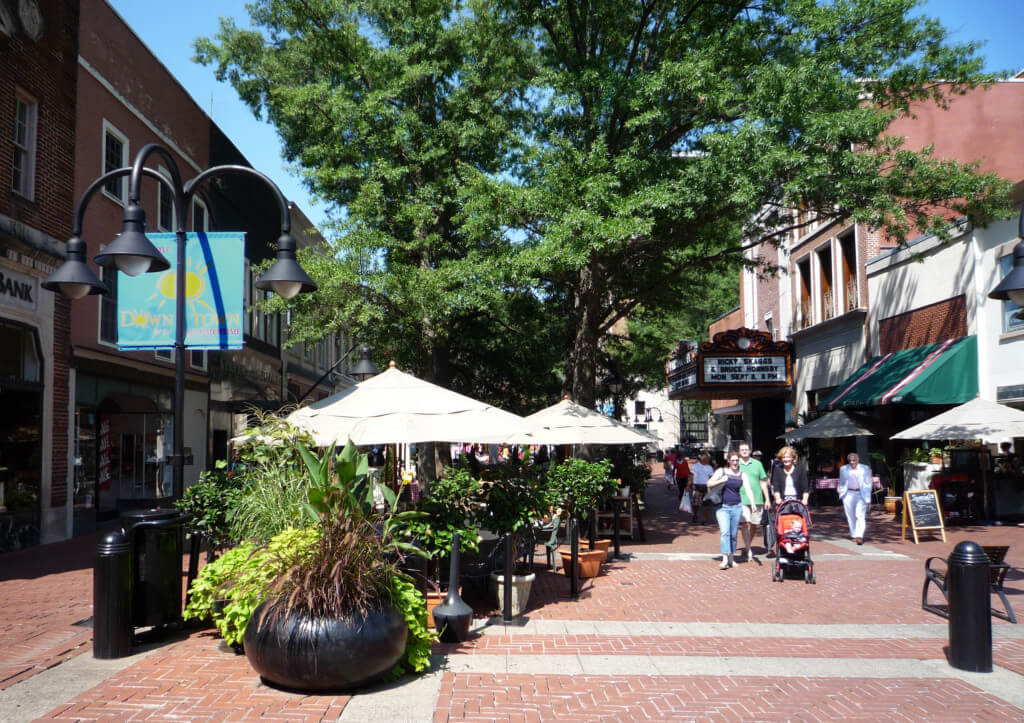 Can you ask for something more Charlottesville than going to the downtown mall to walk, shop and grab gelato at Splendora? When taking your parents off grounds to see what else the city offers, explore the Downtown Mall. "It's so cute. My parents get so excited to see the local shops. It also revitalizes my impression of the city," said fourth year Katie Penland.
2. Farmer's Market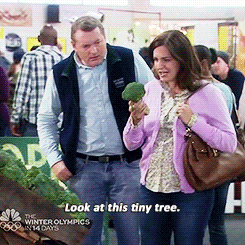 Wake up early Saturday morning and take your family to the Farmer's Market downtown to meet the locals. Look for an open-air market with tents selling everything from handmade jewelry and locally grown vegetables to homemade ice cream sandwiches from Sweet Sandies. It oozes the local culture of Charlottesville and give you and your parents the chance to buy something sweet to take home. Pro tip: Here lies a great excuse for brunch.
3. Dinner Not from the Dining Hall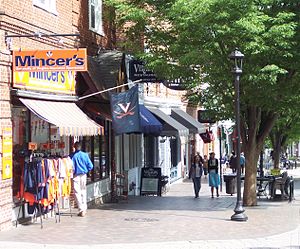 With Charlottesville rivaling New York City and Honolulu for most restaurants per capita, you better make some plans for a good outing. Whether you crave tradition at the Virginian on the Corner, modern at Ten on the downtown mall or just a damn good burger (and a 40 minute wait) at Citizen Burger, UVa cannot go wrong.
4. Monticello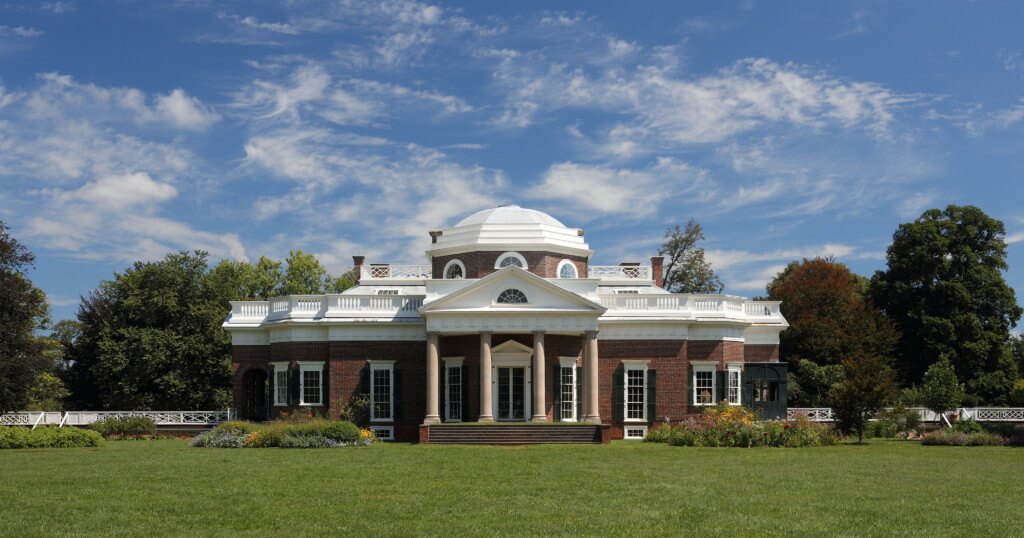 When you visit UVa, nods to founder Thomas Jefferson sit everywhere. Why not visit Monticello, the home built by one of our nation's founders. Not only sits an architectural feat of neo-classicism, but also a richness in history. "My mom really likes history, so it was really special for her to step back in time. And also, you are above the university up in the mountains and it's like another civilization in another time," said third year Julia Stembridge. Parents love to visit this tourist spot to learn more about a big player in American History and get intimate with the founder of your home.
5. Harris Teeter
Somewhere between first year and fourth year, free groceries become a treat. "The grocery store is a must when my parents come to visit, because you can buy all the food you want and your parents will pay for it," said third year Anudeep Gupta. This sets up the ultimate win-win situation of all time. You can reminisce about food shopping when you lived at home and splurge on Oreos (or really just take anything home besides microwave food).
6. The Dorms
https://www.youtube.com/watch?v=3trDrGXWo4Q
Try taking your parents to a great place to walk around: the first year dorm area. First years try and show their route to class and take their parents to a dining hall, if they want to stomach it. Fourth years fondly recall stories about being clueless first year. Because many legacy students go to UVa, parents jump at the idea showing off where they lived during their crazy college years. "My dad always wants to stop by Echols to see his old dorm in the basement and to remind me how cool it was that they didn't have an RA on that floor," fourth year Elaine Harrington said. You can also hear your parents complain about new dorms and how they never got to live somewhere that nice when they went to college.
7. A Vineyard or Brewery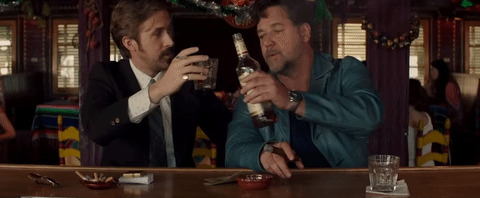 If you're 21 or an involuntary DD, head over to one of Charlottesville's many breweries or vineyards. Even your parents don't care much for drinking, you'll get out of the bubble of UVa and see some beautiful Blue Ridge views without the hassle of hiking. You might even discover the perfect spot for some family photos. Most breweries also serve delicious dinners with outdoor seating to see the changing leaves dye the mountains in the fall air.
8. A Hike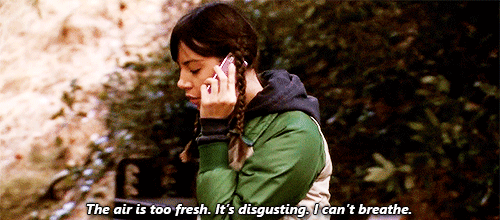 UVa remains nestled in some of the oldest mountains on the planet, so beautiful views look like chicken pox drawn on the surrounding map. If your fam craves some activity, try one of the many hikes nearby. Crabtree Falls claims the title of the tallest vertical drop in a waterfall east of the Mississippi River with a short and steady trail. If you seek more of a taste of UVa life, trek up to Humpback Rock. "Humpback is just gorgeous, especially if you go at sunrise, but getting up there is like hiking for five years of your life," said second year Melissa Hanas.
9. Carter's Mountain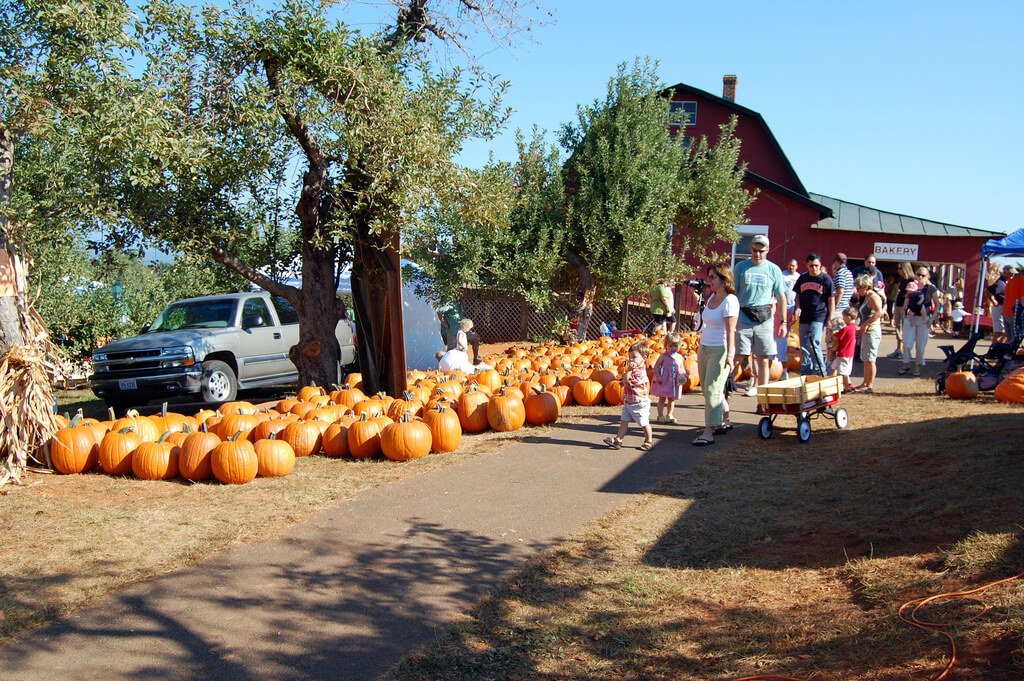 The apple orchards of Carter's Mountain make a perfect spot to visit in fall. Families drink apple cider and pick apples or peaches on the beautiful farmland of Virginia. "My parents picked enough apples to last me all semester," said third year Hannah Swanson. Plus, you can visit a country store complete with homemade treasures like apple butter and hot cider donuts. If your parents come down in September, the Thursday sunset series take place at Carter's Mountain which showcase music, serve food and provide locally made hard cider.
10. The Rotunda + The lawn
You must complete the most UVa-esque activity of all: go to The Rotunda. Now that construction (finally) finished, parents love to see not only the center of knowledge at UVa and UNESCO world heritage site,one of only three in the U.S. The lawn emits beauty in the fall and brims with stereotypical college life. Students throw frisbees, sit around on blankets to read and walk in and out of the original 54 student rooms on the lawn. You also may recount the tale of when The Rotunda burned to the ground in 1895, but maybe keep your streaking story to yourself.