This year, ditch the Starbucks line and try out these awesome coffee spots around the UW-Madison Campus. The variety of coffee, fresh baked goods and hangout spaces these hotspots have to offer may even make you forget that "venti" was ever considered a size.
1. Colectivo Coffee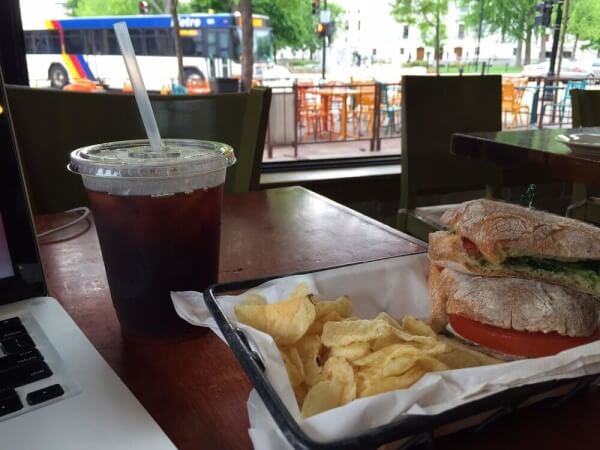 If you've walked down State Street recently, this relatively new store is hard to miss. Colectivo Coffee, native to Wisconsin, is recognizable by its large robin's egg blue sign and downtown hipster vibe. Along with its menu of traditional coffee drinks, it offers standout beverages like the Masala Chai and Green Hornet smoothie, a remix on a green juice. If you're looking to get your breakfast-for-dinner fix, be sure to look out for the all-day breakfast menu that features delicious options like baked oatmeal or the potato bacon burrito. "[Colectivo Coffee has] a cool environment to work in and the coffee is better than Starbucks," said communication arts major Annie Eggert.
2. Coffee Bytes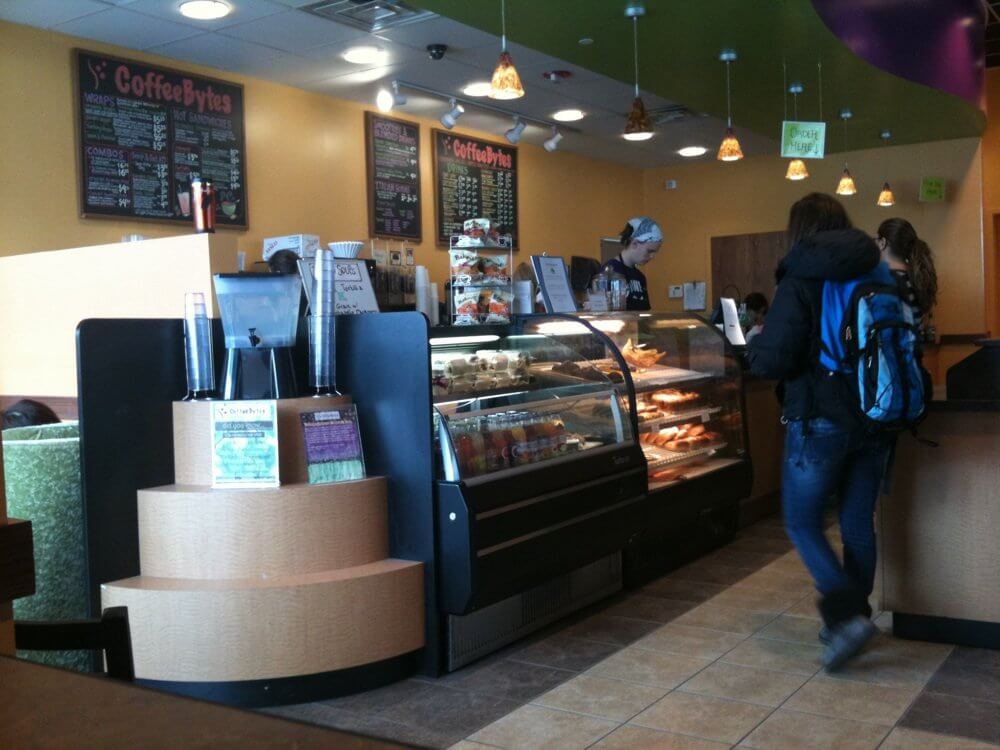 "It's easy to grab something fast in between boring lectures from Coffee Bytes plus it's central to campus," economics major Cory Zhang said. Stop by Coffee Bytes and be prepared to want a lot more than coffee. The healthy wraps and salads, like the quinoa salad, will keep you on track with that pesky New Year's resolution to eat healthy (good luck). Don't forget to check out the awesome featured art.
3. Indie Coffee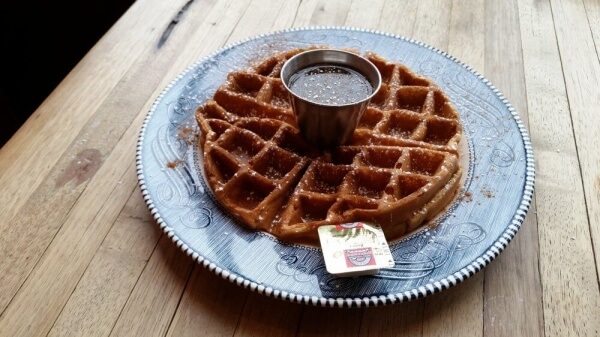 Named one of the best college coffee shops in America by Time Magazine, this gem of a spot is located on Regent Street. Indie Coffee is known for its Waffle Wednesday and a lunch menu featuring elevated takes on some classic sandwiches. "I love the black coffee and [Indie Coffee] has a really awesome outdoor garden. It's definitely worth the trip," senior Raegan Niemela said. Not to be missed is the Indie Stage, which transforms the shop into an intimate concert space where local artists play.
4. Sencha Tea Bar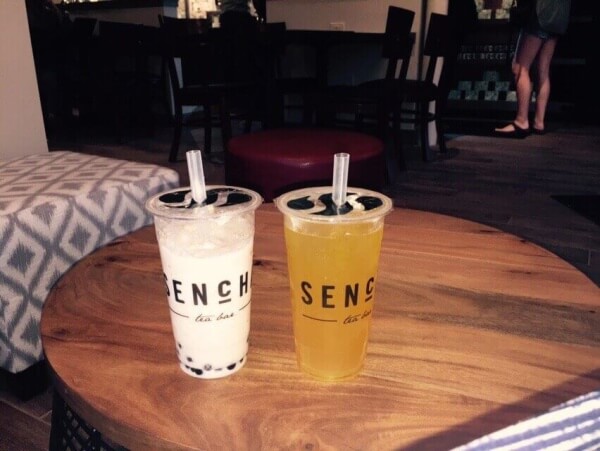 If you're not on the coffee bandwagon, hit up Sencha Tea Bar. Previously known as the Steepery, recent renovations have given this locale a completely different vibe. Biology major Nive Prabakaran said, "[Sencha Tea Bar] smells so good all the time and the couches are super comfortable to hang out on." She frequents Sencha for the vanilla almond iced chai—with boba, of course. Be sure to check out the selection of loose-leaf teas as well.
5. Bradbury's Coffee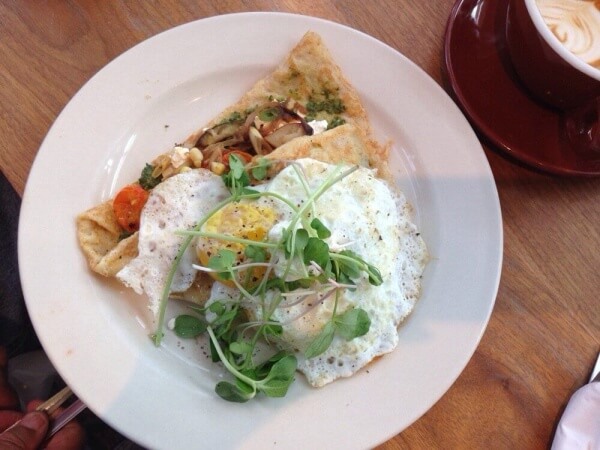 If you're a fan of good coffee, crepes and companies committed to sustainability, Bradbury's Coffee on North Hamilton just might be the place for you. Native to Madison, Bradbury's is further tied to Wisconsin as it sources all of its ingredients from local farms. "It's the best," journalism major Margaret Duffey said, "and the skim sugar-free vanilla latte gives me f—king life."
6. Johnson Public House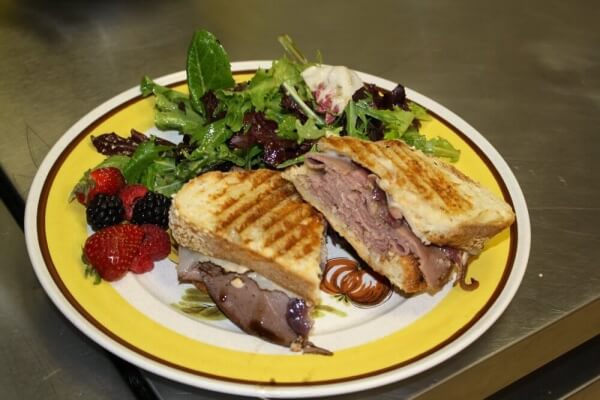 Serious coffee snobs might want to make their way down to Johnson Public House. Their coffee menu features roasts from places like Bolivia and Ethiopia—they certainly don't assume that one bean fits all. "The coffee is consistently great and [Johnson Public House is] a pretty good place for studying and getting work done," senior Andrew Salewski said. You can also look forward to a delicious menu that hosts classics like PBJ and a roast beef sandwich.
7. Michelangelo's Coffee House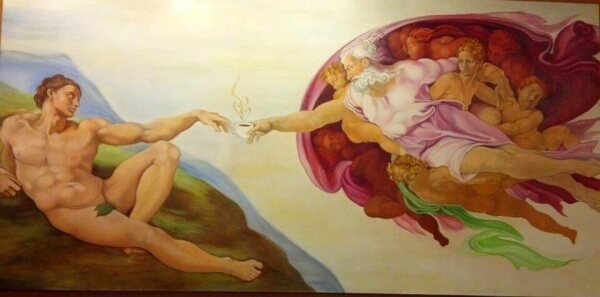 For almost 20 years Michelangelo's Coffee House has been serving up socially conscious cups of joe to the Madison community. The Madison "home of the small batch brew" supports small farmers' businesses and is committed to supporting ethical trade. Additionally, the interior has a beautiful tiled mural that really adds to the ambiance of the space. Haley Nippert, a junior who enjoys the shop's turtle lattes, said, "They have the friendliest staff, the coffee is really rich and amazing and it's pretty large so it's a good place to get things done."
8. Fair Trade Coffee House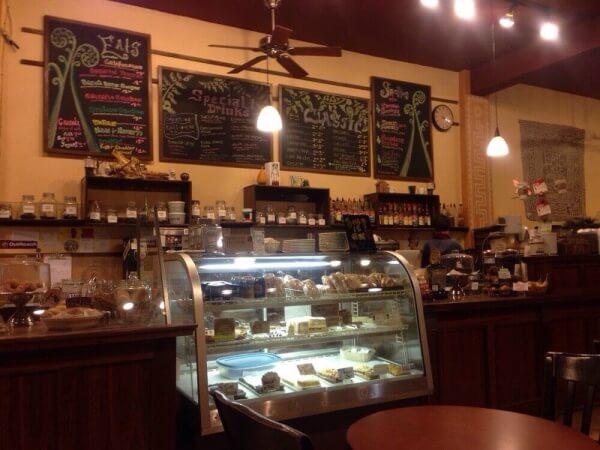 As the sister store to Michelangelo's, Fair Trade Coffee House also prides itself on its commitment to ethical coffee, as evidenced by its name and selection of fair-trade certified organic coffee. "The staff is really welcoming and the food menu is accommodating for those with dietary restrictions. I especially like the pastries and turkish latte," communications arts and African-American studies major Grace Schulz said. If you're looking for some artistic inspiration, stop by to look at the work of some local artists that can be available for purchase.
9. Barriques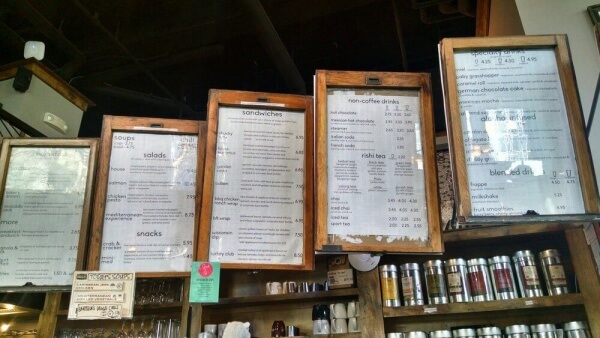 "Barriques draws an older crowd so it's a nice place to get some work done because it tends to be a little quieter," senior Quamaine Bond said. "They also have a lot of cool trinkets and you can buy beer and wine there which is pretty cool." Located near the Capitol on West Washington, Barriques is a good place to go to escape the campus madness. For those with a sweet tooth, indulge in cheesecake or banana bread from their bakery or grab a sandwich and salad for lunch.
10. Espresso Royale Cafe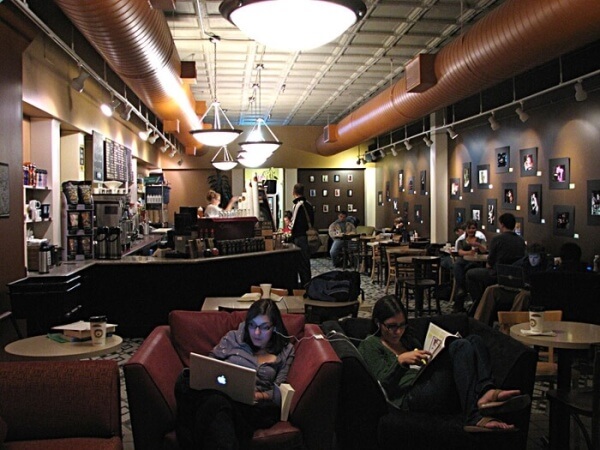 Espresso Royale Cafe only purchases fair-trade organic beans and works with farmers to make sure their customers are getting the best of the best. "I like Espresso Royale," freshman Danni Melton said. "It's a nice place to hang out with a friend but I can also consistently find a table when I'm rushing to get work done between classes." The menu boasts plenty of variety—freshly-baked goods, sandwiches and, if you're not feeling coffee, you can opt for one of their many whole-leaf teas.