Though all it takes is a short walk or a quick T ride for Boston College students to find fun and interesting activities off campus, even the most adventurous students sometimes feel trapped in the infamous BC bubble. The BC campus organizes events, parties or lectures almost every day, so students tend to stay on campus even with the Newton Centre just a walk away and Boston shining in the distance. On weekends or periods of downtime, Eagles should make an effort to make a small trek and discover new territory.
1. Paint Bar (Newton)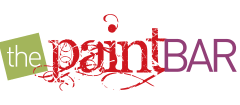 Though not actually a bar, any BC student can plan a trip with his roomies to this creative space. For a fee, try to outdo Monet and Picasso by creating your own version of a featured painting like the Boston skyline. If your skills aren't quite at that level, have no fear because everyone follows the painting instructor step by step. Artists will rejoice, and non-artists will finally have a handmade painting they're proud to display. "At the end you can't even believe that you were capable of the work you've done. The paintings are fun and unique and it's so rewarding to hang something you've created in your room," Boston College senior Kirsten Haley said. No need to lug over painting supplies either because the canvas, brushes and paints are included in the fee.
2. Brunch at Johnny's Luncheonette or the Deluxe Station Diner (Newton)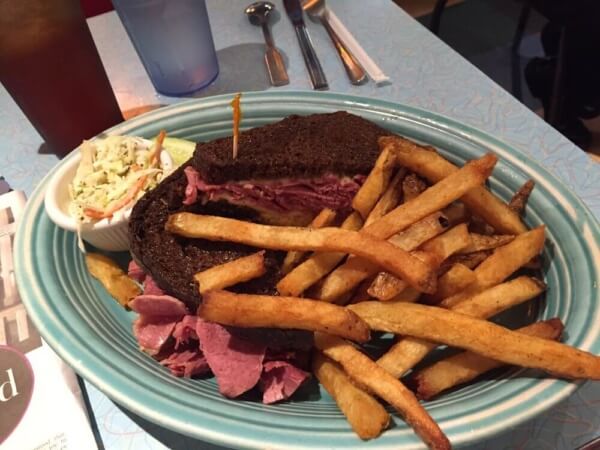 After spending your night partying it up in the Mods, go out for brunch the next morning (okay, the next afternoon) with your friends and chat about every fuzzy detail from the night before over some tasty blueberry muffins at Johnny's Luncheonette. Johnny's bustling, classic diner vibe also has a menu to match with a huge list of omelet options and even lunch for those who proclaim breakfast is over. If you're looking for a brunch place with an edge, check out the Deluxe Station Diner. The décor is unique and steampunk, but still exudes a train-station feel. They serve breakfast all day, but have plenty of lunch options. The wait can get pretty long at both spots, but get there quick and see why the food is worth it.
3. Coolidge Corner Theatre (Coolidge Corner)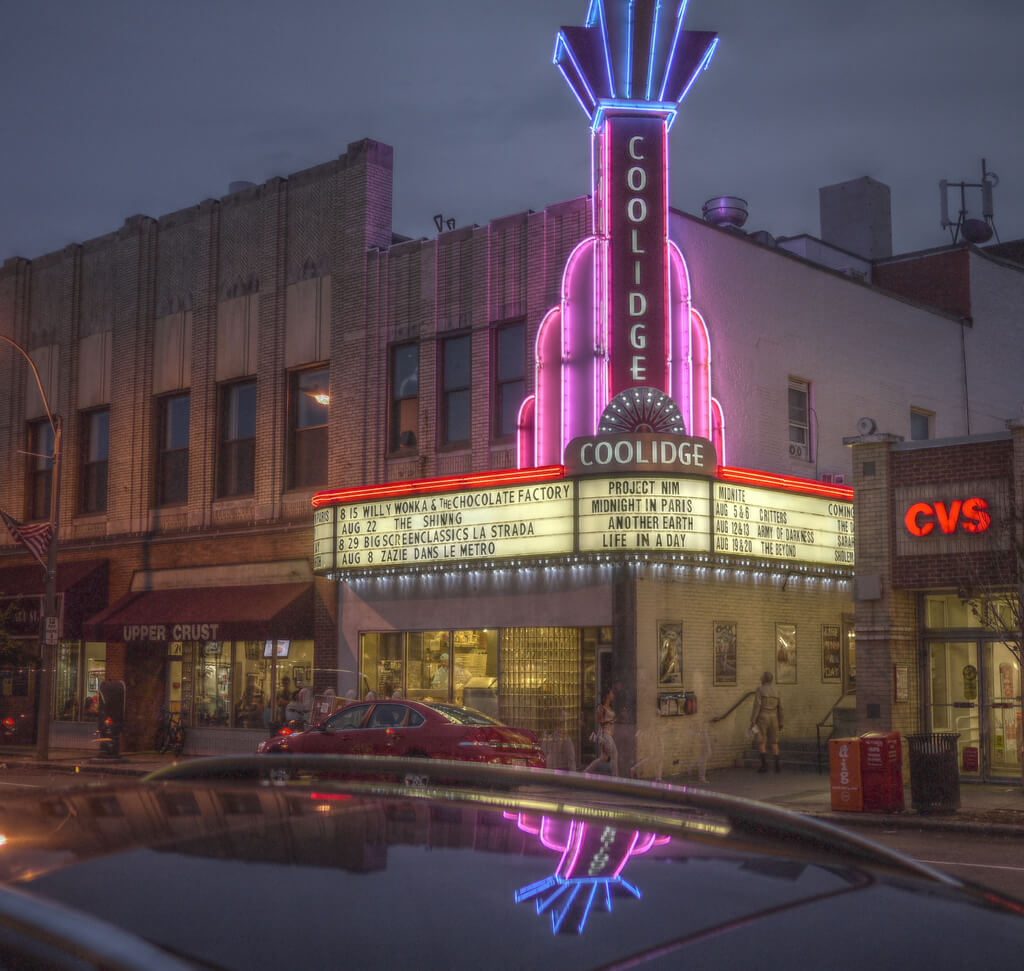 The Coolidge Corner Theatre plays international, documentary and indie films, so you while you won't see the new Jungle Book movie here, you can check out up-and-coming indie films. Even if you only consider yourself a little bit hipster, you'll probably find an intriguing film to see here that wouldn't be showing in a Regal or an AMC. They also show classic fan favorites from the 1980s-2000s. "I think BC students would love Rewind! films, [the] slumber party favorites on the big screen," Coolidge Corner Theaters Marketing and Outreach Coordinator Bianca Costello said."After each screening we have a Rewind! After Party across the street at Osaka where we have a photo booth, complimentary beer, hard cider and sushi, and most of the time we also do karaoke." Right now they're playing Eye in the Sky, Miles Ahead and Hello, My Name is Doris and the next Rewind! screening is She's All That on May 12th.
4. Chestnut Hill Mall (Chestnut Hill)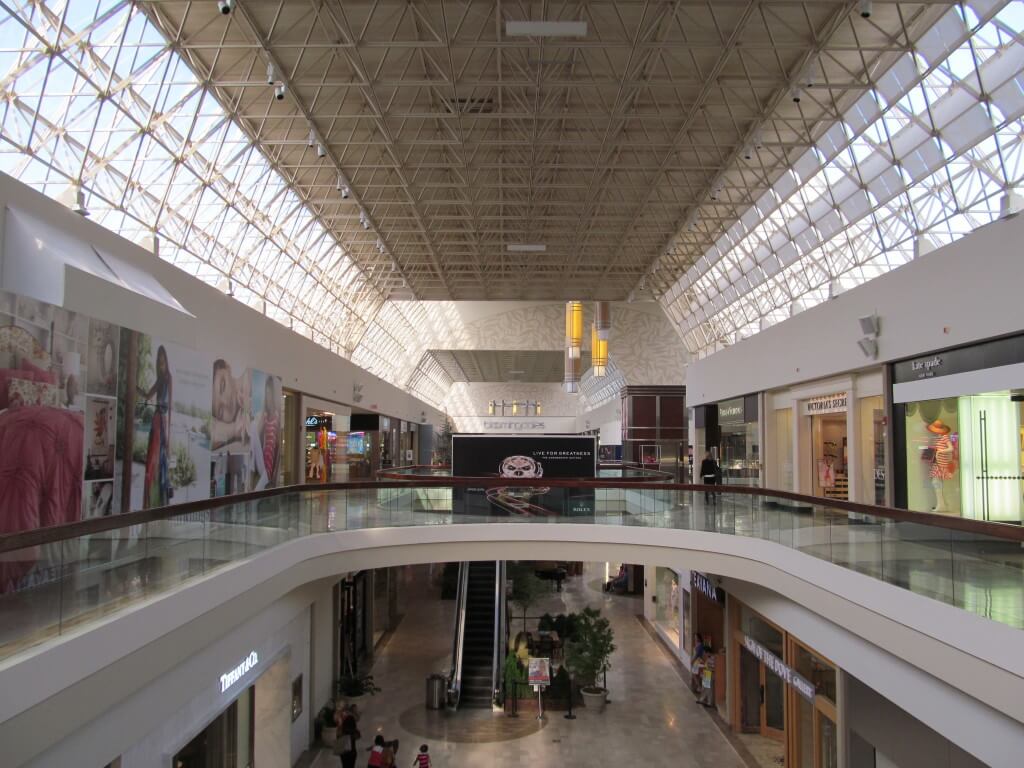 BC now offers a bus to the Chestnut Hill Mall, so say goodbye to your excuses for not having an easy way off campus. The Chestnut Hill Mall is pretty small, but jam packed with restaurants and stores within walking distance. The Cheesecake Factory is right inside the mall, and Shake Shack is a milkshake's throw away. Those hot spots alone should be reason enough to indulge in an enormous piece of chocolate Cheesecake or some crispy cheese fries. If you're feeling extra productive and want to get food for the week, stop by the Wegman's and get your grocery shopping done before you load up on just cheesecake. "Despite a lot of the fancier stores, it's a really nice place to go to just walk around or get something to eat," BC junior Michaela Dolishny said.
5. Isabella Stewart Gardner Museum (Boston)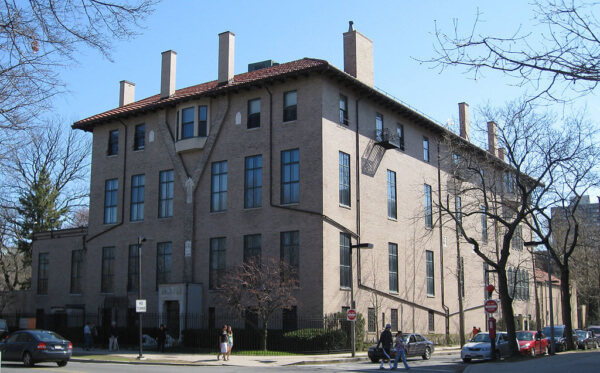 Everyone knows that BC students get free admission to the MFA with their student IDs, but a surprising number don't realize that the Isabella Stewart Gardner Museum also offers free entry. Isabella Stewart Gardner's mansion, an old and giant four-story building, was turned into an art museum and features her own large and impressive art collection. The collection features Botticelli, Degas, Matisse and hoards of other famous artists and even some lesser-known ones. If you're not into art, or just need a new Instagram picture, you'll definitely feel more at home in the atrium, a four-story tall sunlit garden.
6. Newbury Street (Boston)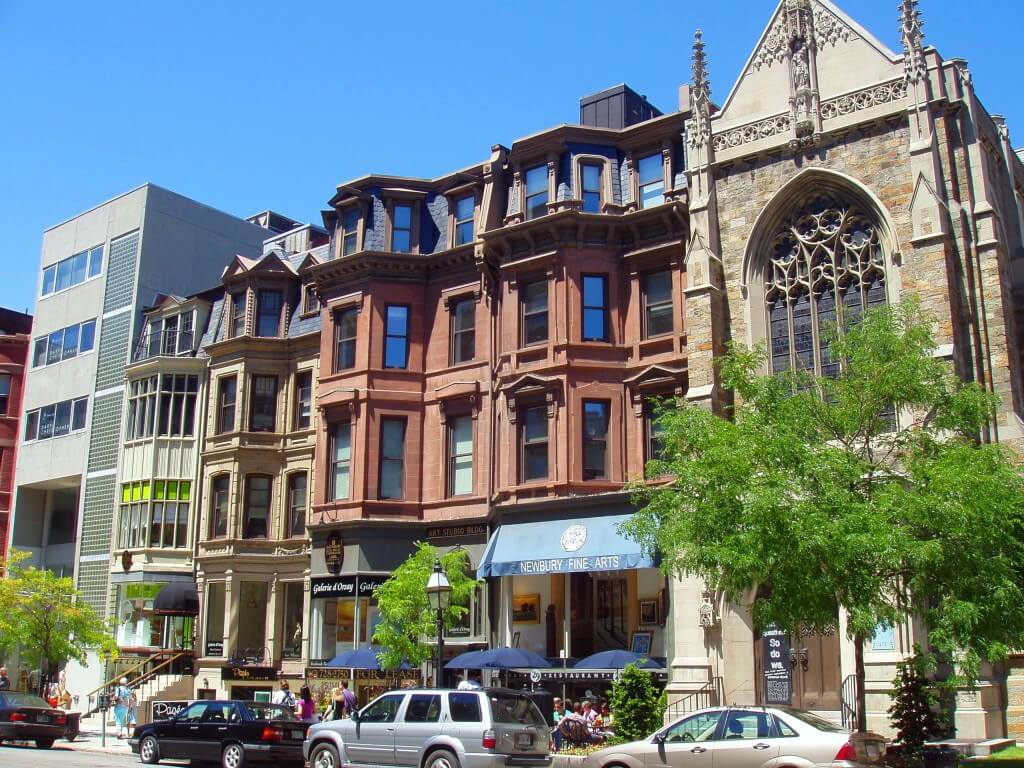 Newbury Street caters to those desperate for a shopping spree or a cup of joe off campus. While shopping for hours might not be feasible (because of the super high prices in most of the stores), smaller, less-expensive shops do exist here as well. Check out the Forever 21 or the tiny boutiques lining the way. When lunch rolls around, Trident Bookseller's Café is a fantastic choice for a delicious quick bite and maybe even a new book. If you don't want to spend much at all, walking and gazing at the brownstones relaxes the nerves on a warm spring day. "Even though it bills itself as an upscale shopping destination, I think that's there something for everyone. We've just jotted down there to go to Forever 21 or Shake Shack," BC junior Amanda Melvin said.
7. Charles River Canoe & Kayak (Boston, Cambridge, Newton, Waltham)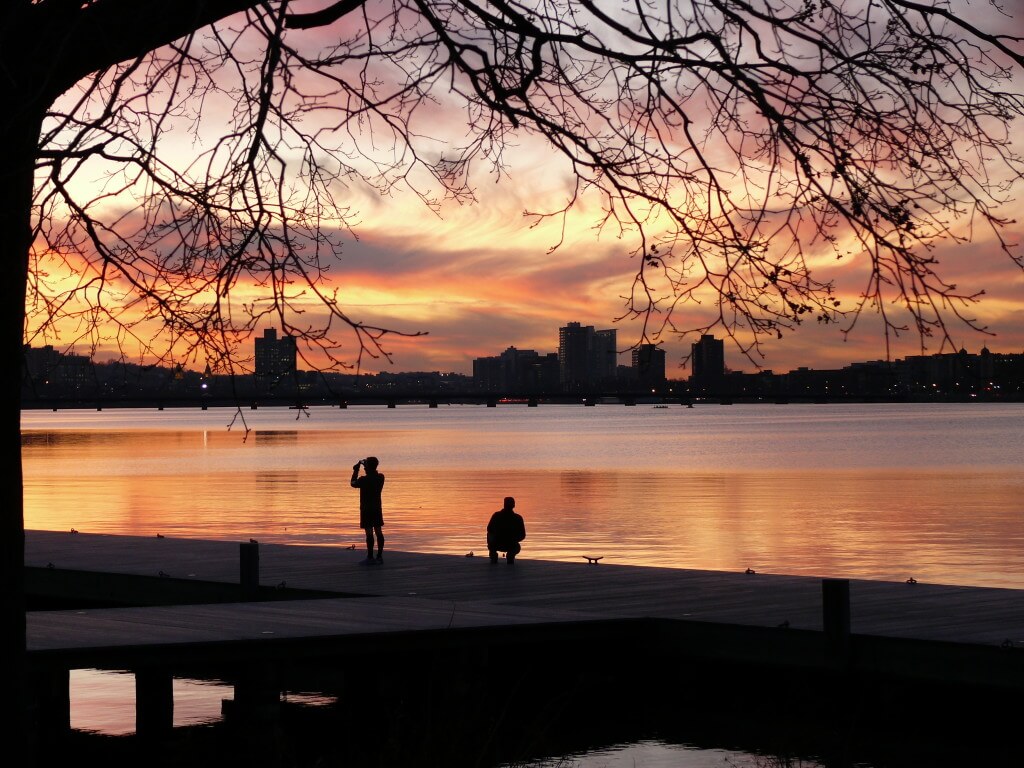 For students seeking a little more adventure, or exercise not at the plex, canoeing or kayaking down the Charles River serves as the perfect outing. Charles River Canoe & Kayak offers canoe and kayak rentals in four locations, three of which are convenient for BC students (Boston, Cambridge and Newton). Plus, a double kayak or a standard canoe is only $20 for an hour (way better than spending money on a chicken finger/mozz sticks combo at late night). "You can paddle between our Boston and Cambridge sites for the best views of the city and then take the T or Uber home very easily. We offer a student season pass which offers unlimited rentals for only $99," Charles River Canoe & Kayak's Director of Staff Development Deb Laufer.
8. Museum of Science (Boston)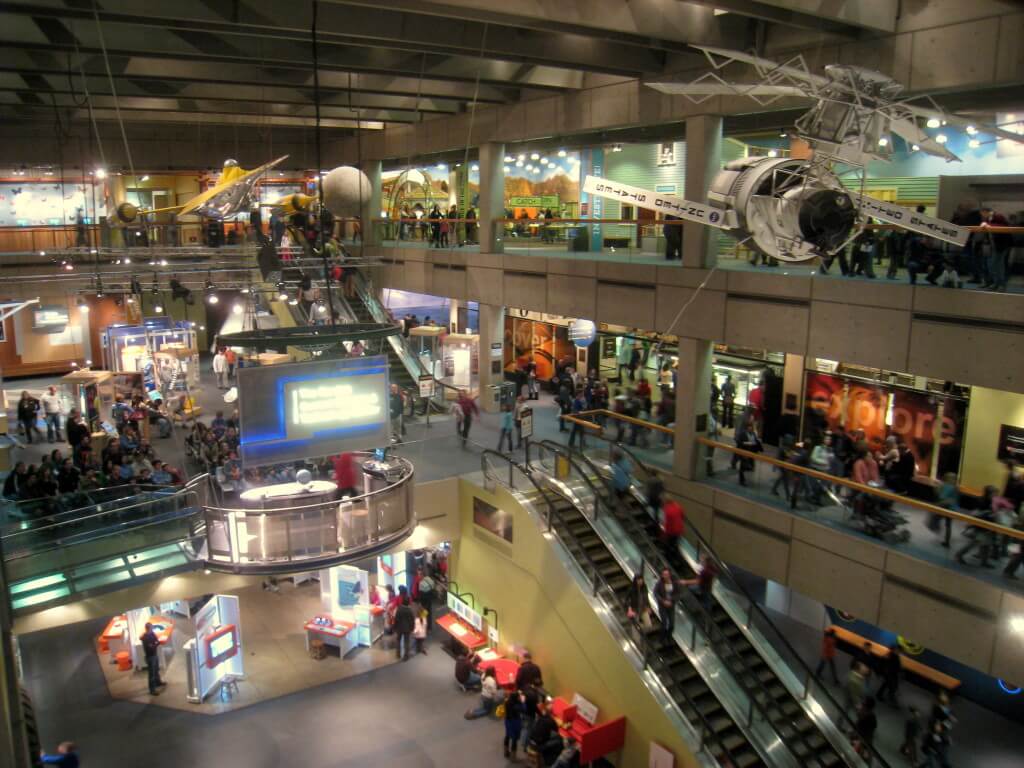 If the whole "arta" part of the Arts & Sciences is not your cup of tea, then maybe the Museum of Science is more up your alley. Request tickets at the Robsham Box Office in advance because admission is completely free. Just plan a little ahead and find time to stop by Robsham before 4 p.m. The museum features exciting exhibits like a warm and sunny butterfly garden, a dinosaur room with replicas and huge dioramas and the Light House, where you learn about light and color in a fun house setting. The museum even holds an IMAX theatre just in case you want a movie to explain science to you.
9. Showcase Super Lux Movie Theater (Chestnut Hill)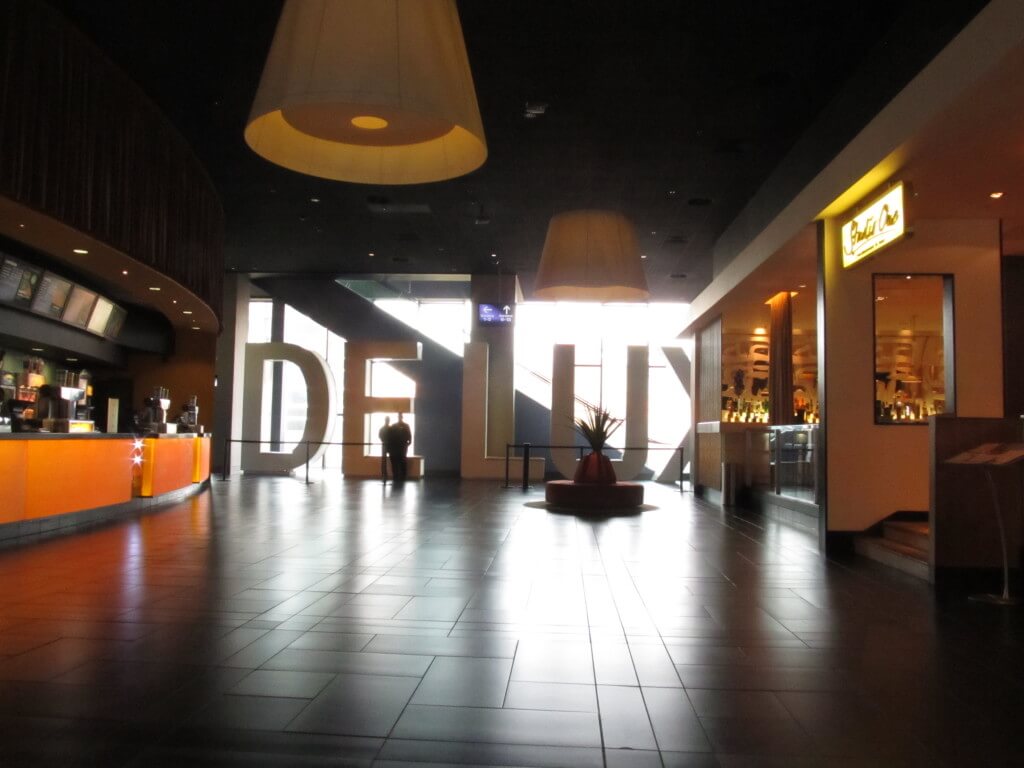 The Showcase Super Lux Move Theater covers your blockbuster needs with films like Captain America: Civil War, Batman v. Superman and Zootopia. This theater is also on another level with its luxury vibe. No waiting in lines for popcorn here because you're given a menu with your food brought to you. Tickets cost $20, which might seem crazy for a movie, but this includes $5 for popcorn and candy or drinks. If you're willing to shell out even more, you can pay $28 for a fully reclining leather seat. Put up your feet, relax and enjoy the show.
10. Sam Adam's Brewery Tour (21+)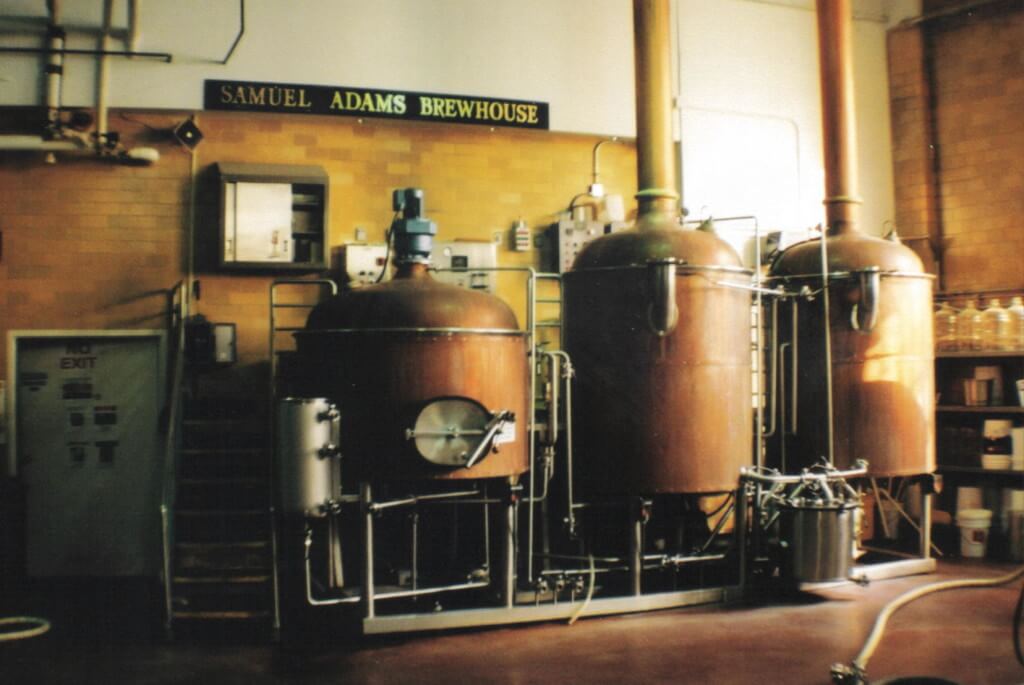 Most BC Eagles express their desire to go on the Sam Adam's Brewery Tour at some point, and the time has come to make that dream into a reality. Those who are 21 and older head over to the Sam Adam's Brewery to experience the hour-long tour for very cheap (they ask that you donate $2, which benefits local charities). The beer-know-it-all tour guides teach visitors about the history of the brewery, guide you through the process and even let you sample a few beers. Get there early though, because tickets are given out on a first-come-first-serve basis.