Every year, broke college students face the same dilemma. "What insta-worthy international trip am I going to take this summer?" No? Well this can become your dilemma this year, because StudentUniverse is giving away a travel voucher worth $1,000! Even if you don't win, you can still book a super cheap international flight on StudentUniverse.com. Wondering where to go? These 10 destinations will leave your Instagram followers filled with wanderlust and jealousy.
10. Indonesia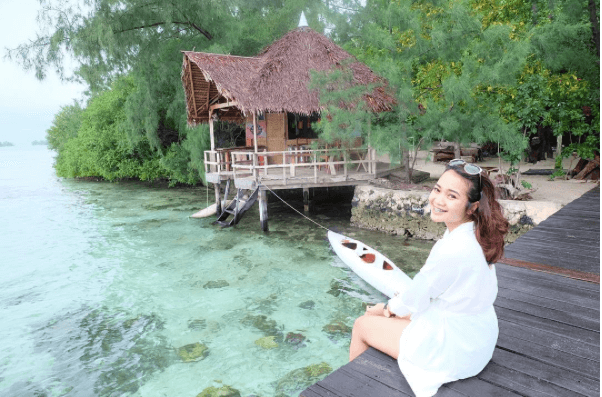 Indonesia answers to adventure-seekers everywhere. You'll spend your days diving in caves, hiking mountains and snorkeling along the pristine beaches. Boredom does not exist here. In fact, Indonesia is an archipelago made up of of 13,000 islands, so the options are endless. Choose wisely! Hot spots like Bali will spark Insta-worthy shots of active volcanoes, Hindu temples and indigenous animals. In the capital, Jakarta, you'll explore a rich history at its cathedrals, mosques, malls and parks. For a beach escape, Jakarta has Pelau Seribu, which means "Thousand Island," where you can swim the reefs teeming with tropical fish. #PassportReady #LifeOfAdventure
9. Thailand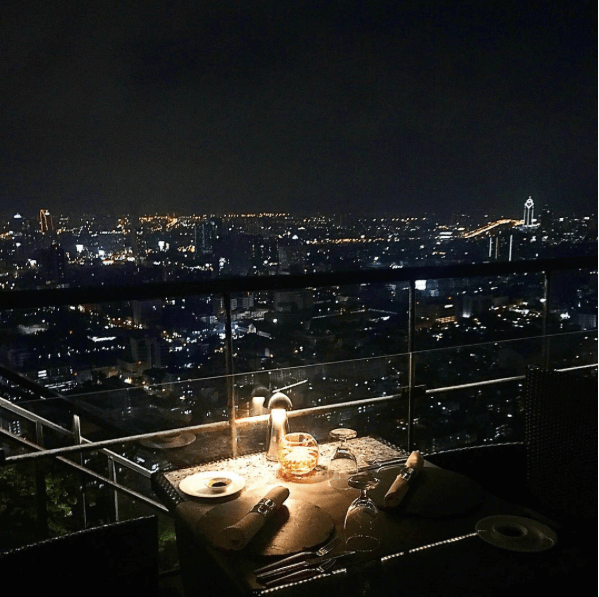 Thailand strikes a perfect balance of scenic beaches and rich culture. You can't turn a corner without seeing beautiful palaces, ancient ruins or serene temples. Off the coast of Thailand lies Nangyuan Island #UltimateGetaway. Its secluded location and amazing hotels create a relaxation heaven. I haven't even mentioned Bangkok, Thailand's capital and epicenter of entertainment. Bangkok's nightlife is off the chain. Because bar hopping equals instagramming, definitely visit the Vertigo and Moon Bar, a rooftop bar prime for #PerfectViews of Bangkok's skyline. University of Maryland junior Hanna Finnegan plans to study abroad in Thailand this summer. "I can't wait to try new Thai food. I'm most looking forward to the curry," she said. "I'm the most pumped for elephant riding. Doesn't that just sound amazing?" It does, Hanna. It really does.
8. The Maldives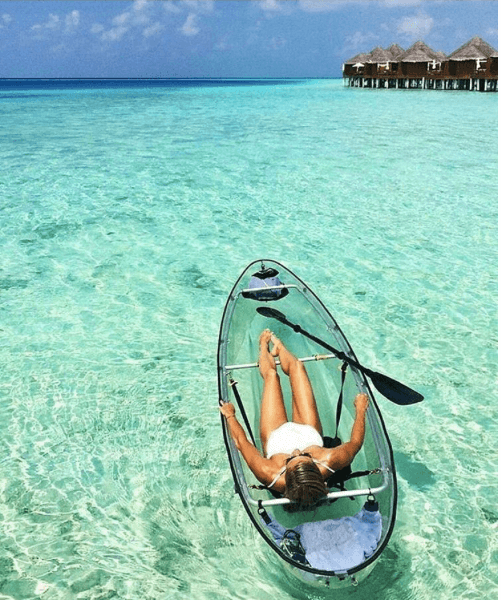 You'll want to bring bae for this trip. The Maldives is a prominent couples destination #Romantic. Picture the perfect island. It has blue, clear water, white sandy beaches and huts made out of palm leaves, right? You actually pictured the Maldives. This tropical archipelago in the Indian Ocean is home to over 2,000 species of fish and beautiful coral reefs. The most popular activities are snorkeling, scuba diving and sailing. Pack a waterproof camera for your selfie with a Bluestripe snapper, one of the many native fish. When you snap a pic, be sure to add a #CoupleGoals and a #YouWishYouWereHere.
7. The Philippines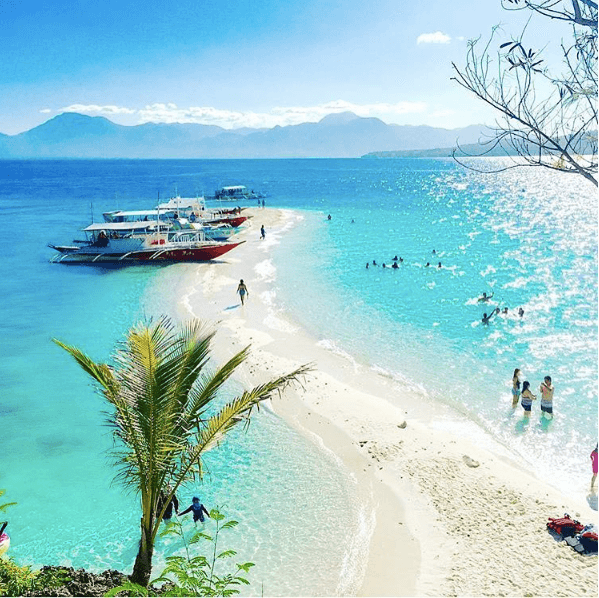 The Philippines boasts around 7,641 islands. Home to crystal-clear waters, tropical forests and sprawling landscapes, it's your #Perfect #SummerGetaway. Filipino UMD student Rachel Conant described her favorite spot: "If you visit Cebu, the water is so clear you can see little fishes swimming around you." That sounds like a photo op for the sea-loving IG user. If you're ready for an adventure, explore the breathtaking Mayon Volcano by foot or ATV.
Need the beach stat? Book your flight on StudentUniverse to get the lowest student rates.
6. Italy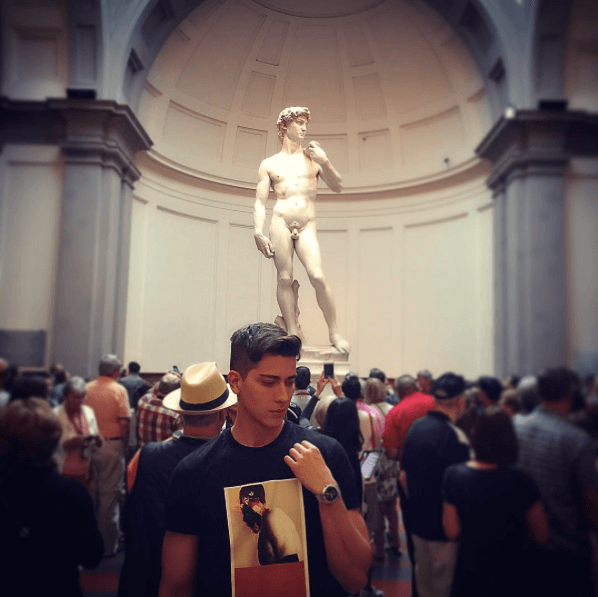 Much like Hannah Montana, Italy has the best of both worlds. If you're trying to relax and throw caution to the wind, #CinqueTerre is the spot for you. You'll experience five villages along the coast dotted with colorful houses. You can visit each by foot or ferry. Each one has a beautiful beach, delicious food and a vibrant nightlife that'll spice up your IG in no time. UMD student Maggie Loughlin said her time at Cinque Terra was magical. "After a daylong hike, we reached the top [of the mountain], and had authentic pesto sauce. Honestly one of the best things I've ever eaten." If history and art is your thing, Florence, Italy, will quench your thirst with the Accademia di Belle Arti di Firenze, which houses Michelangelo's David. See if you can snap a picture without his…ahem…fig leaf getting in the way.
5. Cancun, Mexico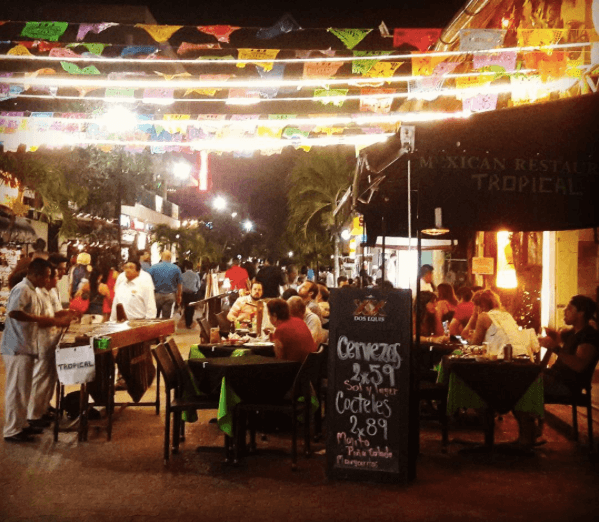 Surprise, surprise, Cancun doesn't disappear after spring break. It's still there, and it's still poppin'. Pro-tip: Going to Cancun during the summer is a lot cheaper than visiting when it's in season from December to April. Everyone knows Cancun for it's picturesque beaches, but you'll see a different perspective of them at the Acuario Interactivo, where you can swim with the dolphins and pet the turtles #LifeGoals. University of California, San Diego student Julia Dolinish visited Playa del Carmen nearby and loved the shops and nightlife on Quinta Avenida. "It had all the best restaurants, so we ate out like every night." According to Dolinish, the fiestas will get you dancing all night long. You'd better believe Cancun's nightlife is en fuego.
4. Australia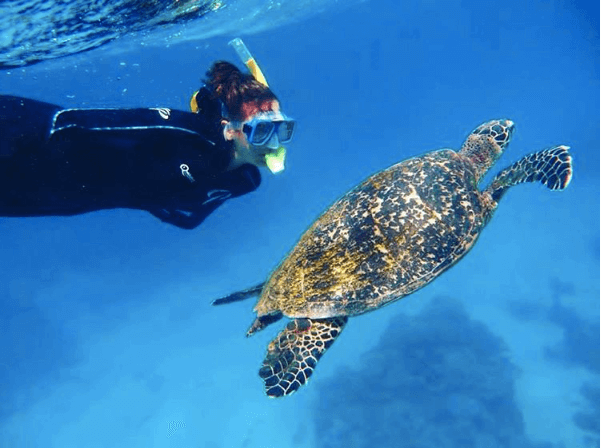 Australia is exactly what Finding Nemo prepared us for. Well, at least at the Great Barrier Reef. Beyond the sea, Australia brings gorgeous beaches, hot nightlife and walkabouts galore. Yes, that's right, a true Steve Irwin experience to see kangaroos and beyond in their natural habitat. I mean, if you don't get a selfie with a koala, were you really in Australia? Coastal Carolina student Taylor Gresham experienced the hidden side of the outback. "Australia was my first taste of international travel, and I especially enjoyed all my cultural experiences with the indigenous peoples. They even taught me how to throw spears." For the best #Instapic, you'll want to head to North Sydney for a bike ride to capture the scenic city skyline.
3. Taiwan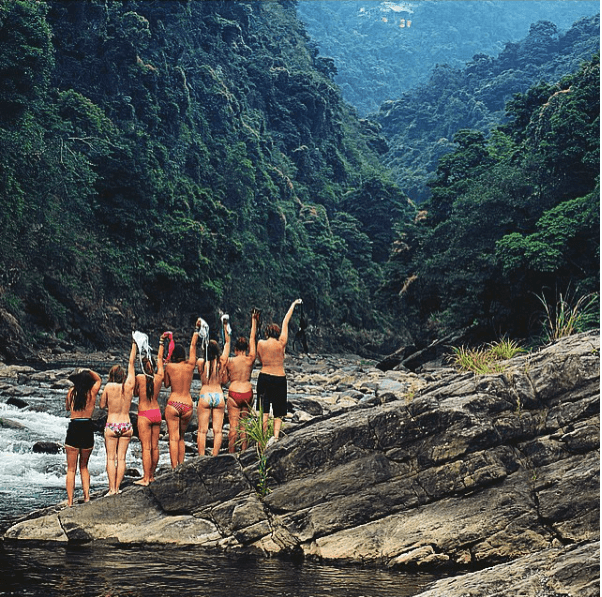 In Taiwan, you'll snap endless pictures of your plates. Indulge in the traditional eats of braised pork rice, bubble tea and mochi. With their amazing marketplaces, food stands will keep you stuffed with these dishes. If you're an adventure seeker, Taiwan has activities like climbing the Wulai Mountains or surfing at Fulong Beach. For bold travelers, take it off at the hot springs and spa sites in the country's capital, Taipei. Taipei also has a bustling city life filled with colorful shops and rooftop spots Insta- worthy AF. Another photography hive is in Taipei's memorial hall, Chiang Kai-shek. When you're snapping away, strike a tree pose to show off your #Relaxed and #Blissful #Vacay.
2. India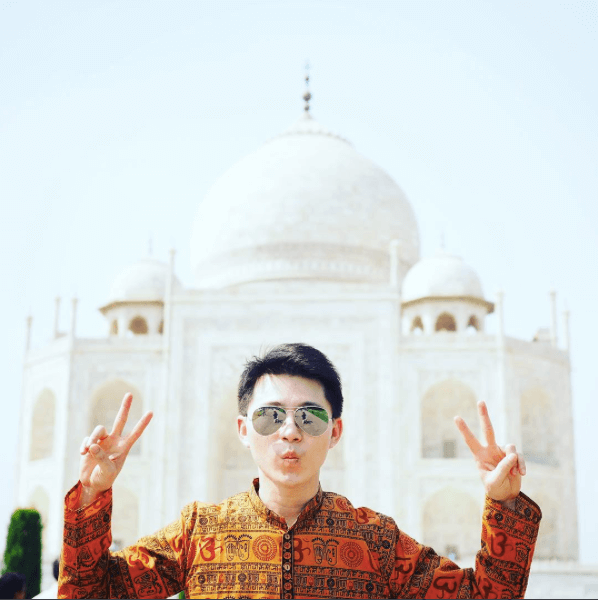 India's culture seduces #Foodies worldwide. Prepare for #Foodporn of traditional dishes like butter chicken, biryani and, of course, curry. Don't forget to upload that masala dish pic to #TheGram. When you're not indulging your tastebuds, you'll walk it off at The Tahj Mahal, a photo haven since the invention of photography. You definitely need to check that one off your bucket list. Some other exciting cities to visit in India include Mumbai, New Delhi and Goa. Each one boasts a rich history, warm weather and a vibrant culture that will open your world.
1. Greece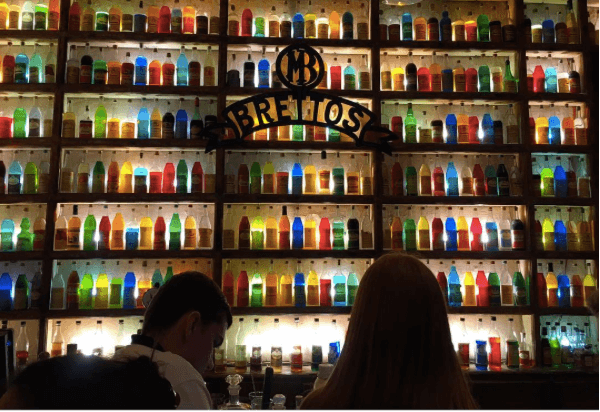 Experience Mykonos Island, the most beautiful Insta-worthy destination of all. Be sure to capture its famous crescent shaped coastline, clear waters and white sandy beaches #Bliss. For historical sightseeing, Greece has you covered. Head to Athens to explore the Acropolis, the Parthenon and the Temple of Hephaestus and show off your cultured side. When you're done, wind along the labyrinth of streets leading to Plaka Square packed with shops and markets. Among the more popular insta-spots are Oia Santorini, a mountainous village perched in front of a vast sea, and Brettos, a bar in Athens known being the oldest distillery in Greece. You'll get hella likes on those.
StudentUniverse negotiates with airlines, hotels, hostels and tours worldwide to get you the hottest insta-worthy student rates. Travel without breaking the bank. Book your trip here.