The 2010s are over, which means it's time to get nostalgic. As we look at how our cultural landscape has changed, film always plays a crucial part. We have gotten so many new creative voices and stories over the past 10 years that impacted us in some way. In this list, you will find films that may not necessarily center around the college experience but were relevant to college students in other ways.
Each showed the importance of film and impacted those in their early 20s.
No pressure, but you should probably clear out your whole week to watch all 10 of these films to marvel in this decade that most defined our current existence.
1. The Social Network (2010)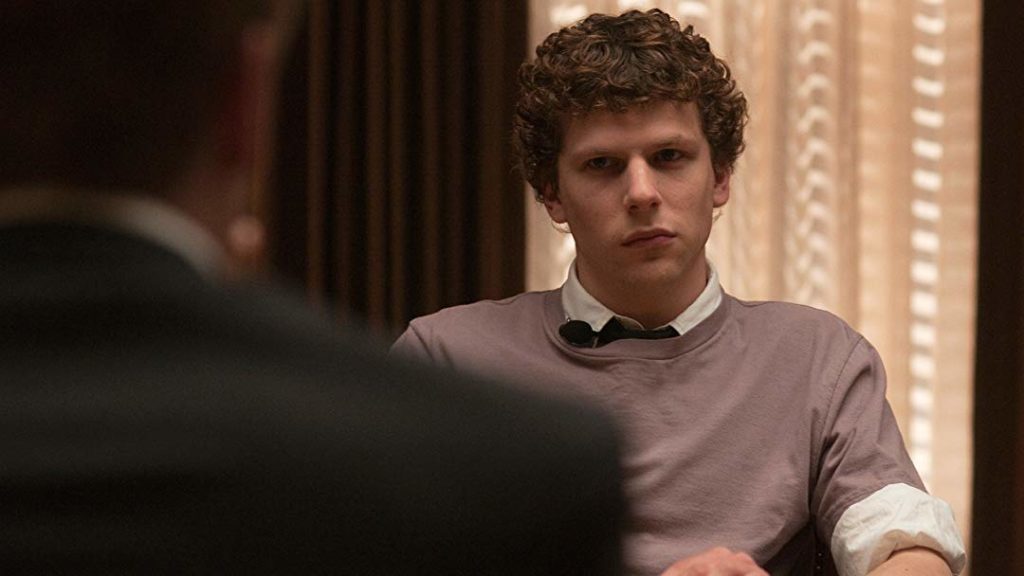 Almost 10 years after this film came out, its relevance has not gone away. The college/courtroom drama about Mark Zuckerberg creating Facebook tells an incredibly interesting and important story about how this tool that forever changed our social landscape came to be. The film centers around power and privilege and provides an interesting and intricate interpretation of Zuckerberg. Intense stakes and drama lie within every scene, and the themes it explores and what it says about our culture remain forever important.
2. Frances Ha (2012)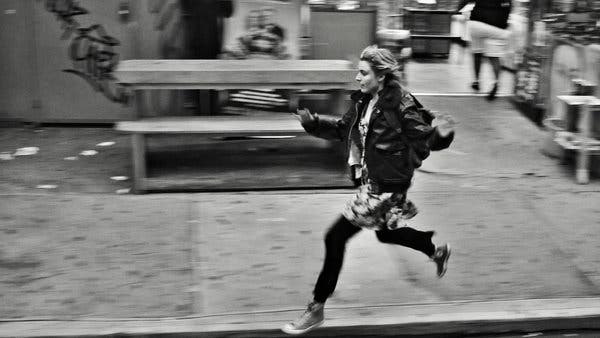 The titular character, Frances, captures the millennial quarter-life crisis that we all can't wait to have. As a struggling dancer in New York, Frances grapples adulthood with an infectiously optimistic attitude and a great deal of charm and childlike faith in the world. You can't help but be enraptured by her oddness and unique outlook on life. "Frances Ha is one of those movies that feels so intimate and special to every person who sees it and has the opportunity to connect to the character of Frances. She is a beautiful depiction of a young adult who is trying her best to rise to adulthood while remaining true to herself," Florida State junior Bethany Geltner said. The impeccable writing serves as a wonderful ode to New York, and creativity and female friendship make this a must-watch for any person living in their 20s right now.
3. Whiplash (2014)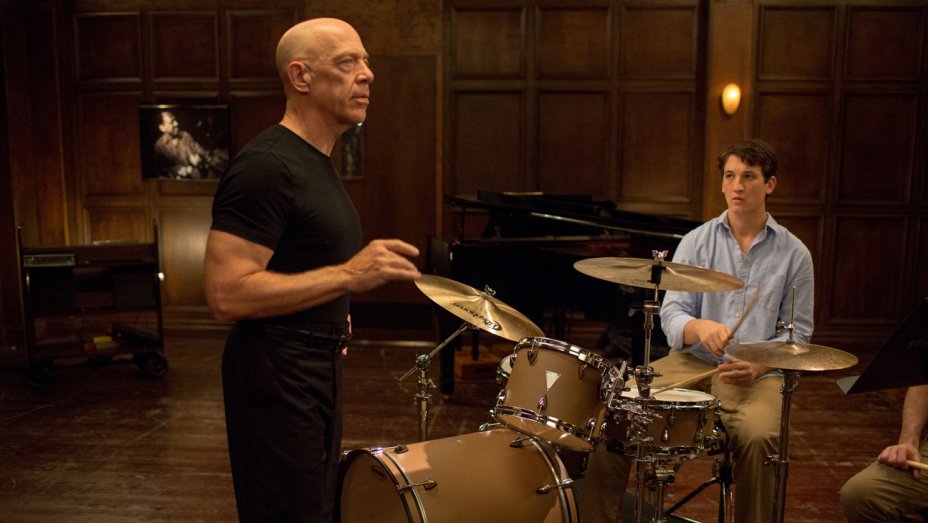 Whiplash contains an interesting dichotomy of obsessively wanting to be the greatest at something and being unaware of one's place or talents in the world. Most of us identify with the former, but this epic story focuses on the latter. Andrew Neiman wants to be the best jazz drummer out there, and his life changes when he gets to be in Terrance Fletcher's jazz ensemble, who is known for his terrifying teaching methods. As the film progresses the student-mentor relationship becomes abusive in the name of pushing someone to their fullest potential. The film brings into question what it takes to be the best and what constitutes as taking teaching "too far." Even though we don't directly relate to Andrew, his ambition and obsession draw us in and create extremely high-stakes and drama.
4. Moonlight (2016)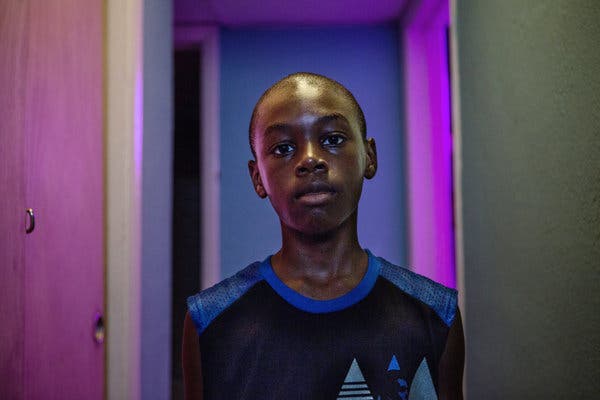 Perhaps one of the most important films of the decade, Moonlight tells a beautiful and intimate story of a gay black man in three different parts of his life. It addresses what masculinity means in our world and what that means when it intersects with race, class and sexuality. More than any movie on this list, Moonlight demands that every person watchees it because of its powerful, extremely human, universal message. It shows the power of filmmaking and what it can mean to an individual as well as the cultural landscape.
5. The Edge of Seventeen (2016)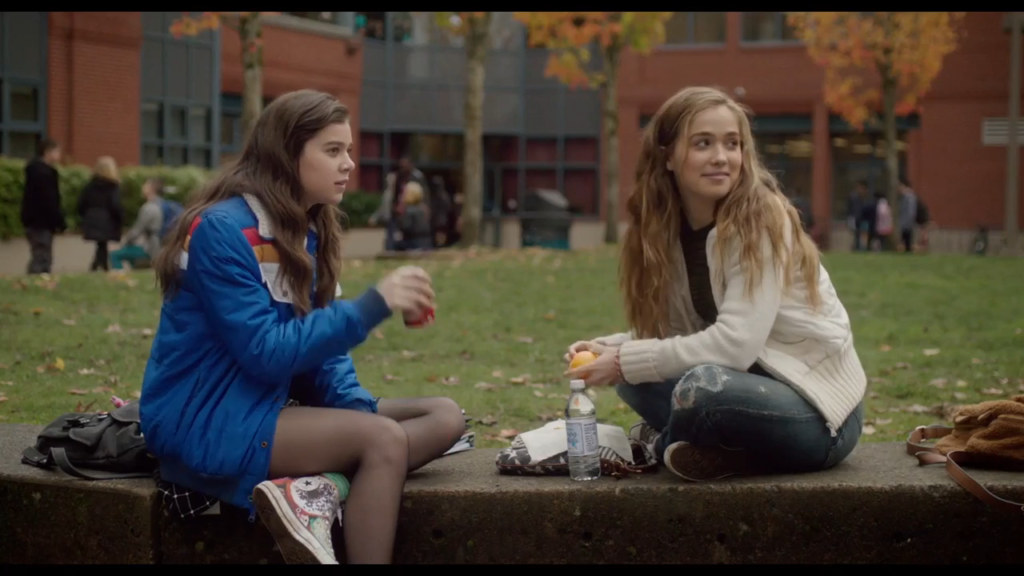 The Edge of Seventeen tells a heartwarming yet sometimes heartbreaking story of Nadine as she gains confidence in herself during her awkward high school years. She can't help but hate everyone around her almost as much as she hates herself. "[The Edge of Seventeen] was well done and funny and had a nice wholesome ending. It wasn't just about a girl trying to lose her virginity or get with a guy, but it really showed her growth throughout the film. I think it's important for people our age or in high school to watch because it's a better version of those movies that objectify women in order for the woman to 'grow' and 'love herself,'" University of Maryland Senior Devanshi Kanani said. Like every good movie, the heart comes from the writing. As Nadine eloquently says, "There are two types of people in the world: The people who naturally excel at life. And the people who hope all those people die in a big explosion." Though it sounds bleak, the story brings a lot of charm and wit to the audience while also making you feel extremely emotionally resonant.
6. Lady Bird (2017)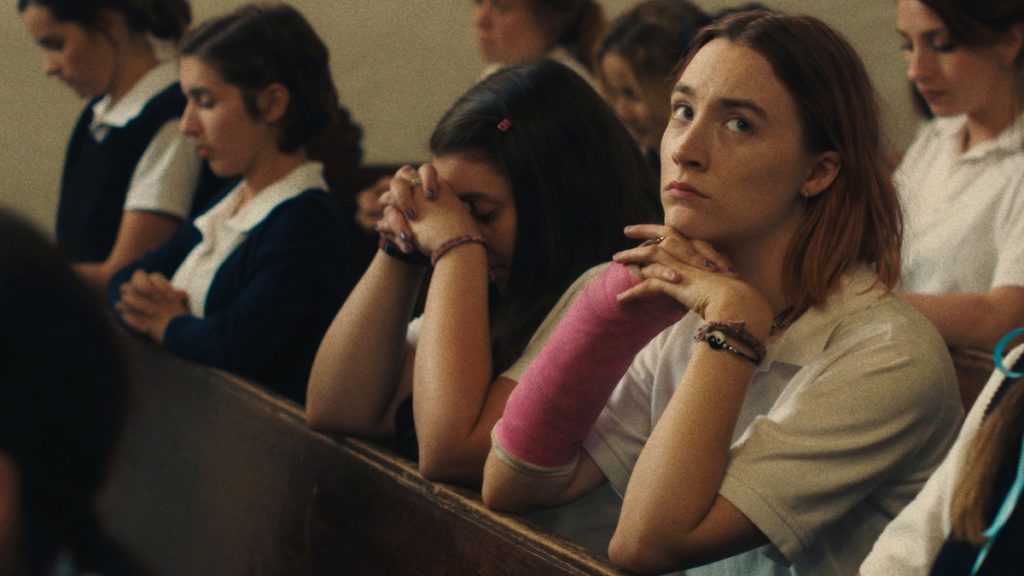 Lady Bird takes us back to 2002 with a coming-of-age-story about a strong-headed 18-year-old navigating her last year of high school. The film brings incredible warmth and humor while perfectly encapturing the bold yet uncertain time of being young and figuring out what you want out of life. Along with the film's sharp writing and incredible acting, it encapsulates every range of emotion so effortlessly with some of the best quotable lines in film history. "Lady Bird was so important to my freshman year of college. The movie effortlessly explains all the complex feelings you have at that important transition of your life," Florida State University Junior Ben Mayhew said. The film also centers around a complex relationship between Lady Bird and her mother, which lies as the emotional crux of the film and may quite literally change your life. Even though the story follows a high schooler, the sentiment and feeling it holds still feels incredibly relatable.
7. Get Out (2017)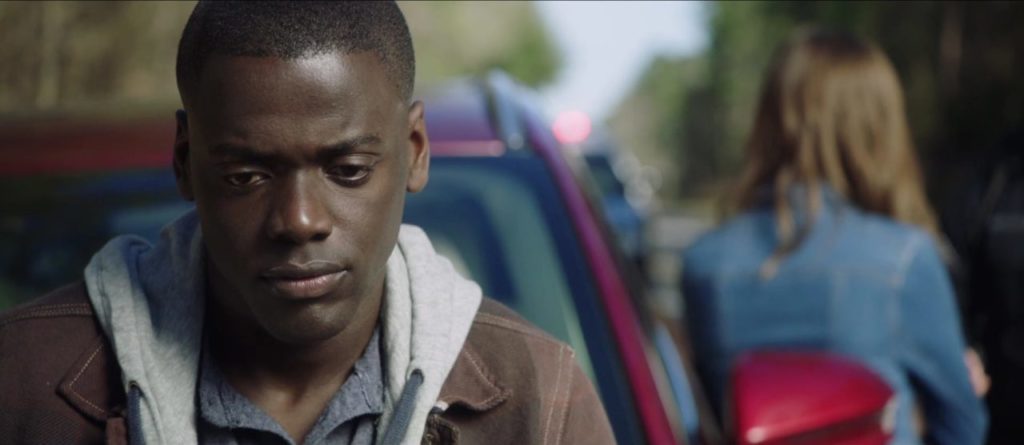 Get Out coming out in theaters in 2017 was a really special moment for film. The movie does an excellent job of being extremely entertaining and thrilling while also being wholly original and saying something unique about race in America. Everyone can remember where they were and how they felt when they first saw this movie because there has never been anything like it. The film also benefits from further analysis of the hidden meanings in the scenes, which gives it even more layers to its genius and popularity. "In 2019, I think any movie about race is important to see. Movies like Get Out make us uncomfortable because we see parallels in our daily life, and it's important for us to feel that discomfort," Florida State Senior Madison Walsh said. If you had to miss out on seeing this film, just stop what you're doing and watch it right now.
8. The Florida Project (2017)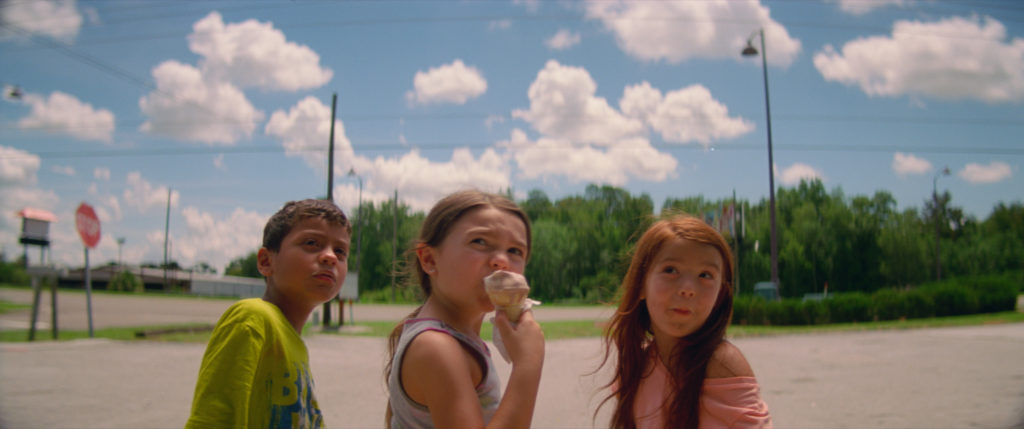 Another unique film coming from a creative talent, The Florida Project explores a poverty-stricken area right outside of Disney World. The storytelling perspective comes from a 6-year-old girl, which puts a beautiful childlike innocence as the backdrop to being impoverished. This film sheds light on a community that doesn't get commonly represented in an authentic way. It feels like you are right there with the characters and you become extremely invested in this little world outside "The Most Magical Place on Earth." The film provides a point of view that we aren't used to seeing and doing so with such care and attention. We all need to step outside of ourselves and experience things that we aren't used to and this film is just that.
9. Call Me By Your Name (2017)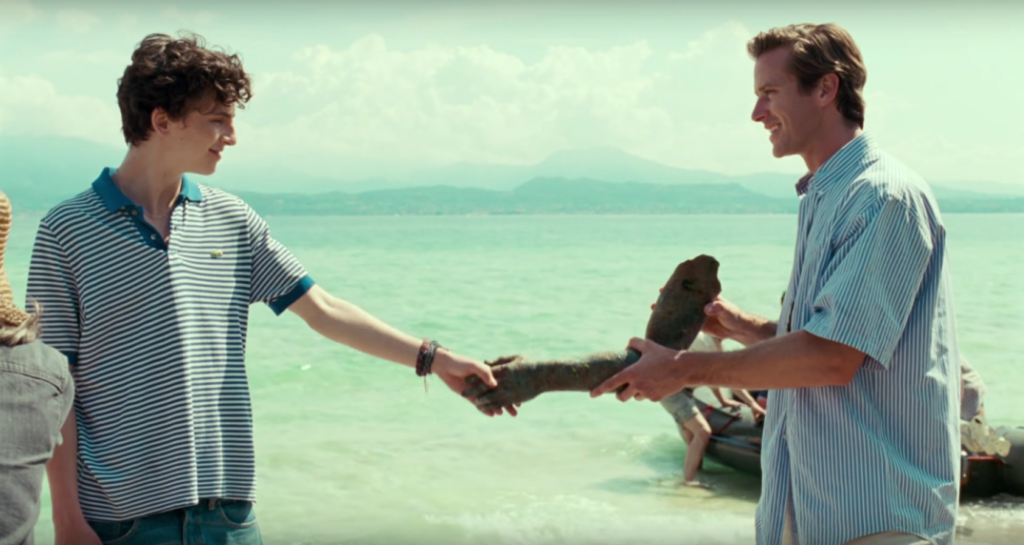 Call Me By Your Name tells an intimate queer romance set in 1980s Italy. Arguably the best romance film of the decade, the relationship you watch form on-screen simply captivates. The film has a lot to say about being young and the weirdness and excitement that comes with being in love. A sense of poetic nuance lives within the film, and the beautiful scenery and shots work well to match its romantic tone. Ultimately, Call Me By Your Name beautifully portrays a fleeting first love and learning to be courageous when the moment demands it.
10. Paddington 2 (2018)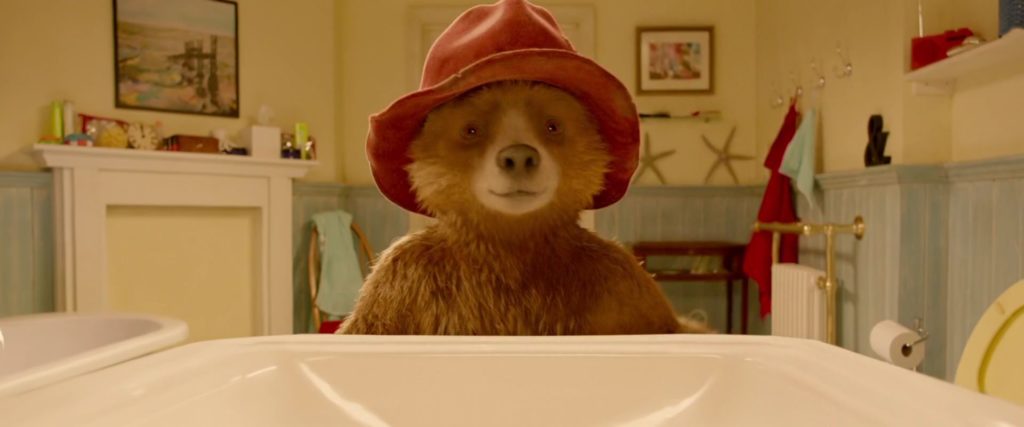 Listen, Paddington deserves everything, and adults, children and every age in between should watch his movie. Paddington 2 exceeds the original with its beautiful cinematography, the incredible villain played by Hugh Grant and a perfectly executed adventure for the beloved bear. Paddington's purity and selflessness in everything he does serve as a lesson to us all. "Paddington 2 is the most wholesome content ever created. College kids need to watch him ride a bike, get wrongly accused of a crime and take over the prison system with his marmalade sandwiches. Paddington is the key to succeeding not only in college but in life," Florida State University Senior Madison Stuart said. Paddington is the pure content we all need in our lives.