Can you smell it? That distinct musk of male platonic love that causes your super manly nostrils to flare? Fellow college students, that is the amorous odor of bromance. If you're feeling a severe lack of bromance—which of course involves two dudes who enjoy each other's presence in a non-sexual, totally brotastic way—fret not, my friend. A great way to start any kind of relationship is to watch a movie, so it makes all kinds of sense to try to get a bromance brewing by throwing on a flick and getting weird with some popcorn. 
1. THE OBVIOUS – I Love You, Man
This movie became an instant classic thanks to supremely memorable performances from Paul Rudd, a.k.a. Pistol, and Jason Segel, a.k.a. Jobin. You put this on the TV screen in your common room and the bros will flock. It's simply impossible to not watch this film through the end. And to preserve your blossoming bromance, feel free to talk in quotes from the movie, like "Suck it, Gill!" or "I still wanna hang out. Despite that joke."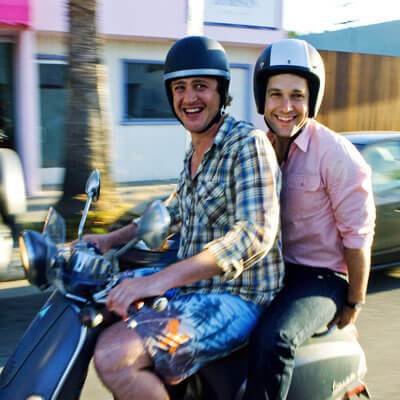 2. THE BROODING – The Dark Knight
Another instant classic that's impossible to turn off, Christopher Nolan's second film of his unreal Batman trilogy will get the testosterone flowing so you and your potential bro can get pumped together. Maybe you take that energy to the gym, lift some weights, spot each other. Who knows. Anyway, watching Christian Bale and Heath Ledger square off in badass costumes will unite even the most dissimilar of bros.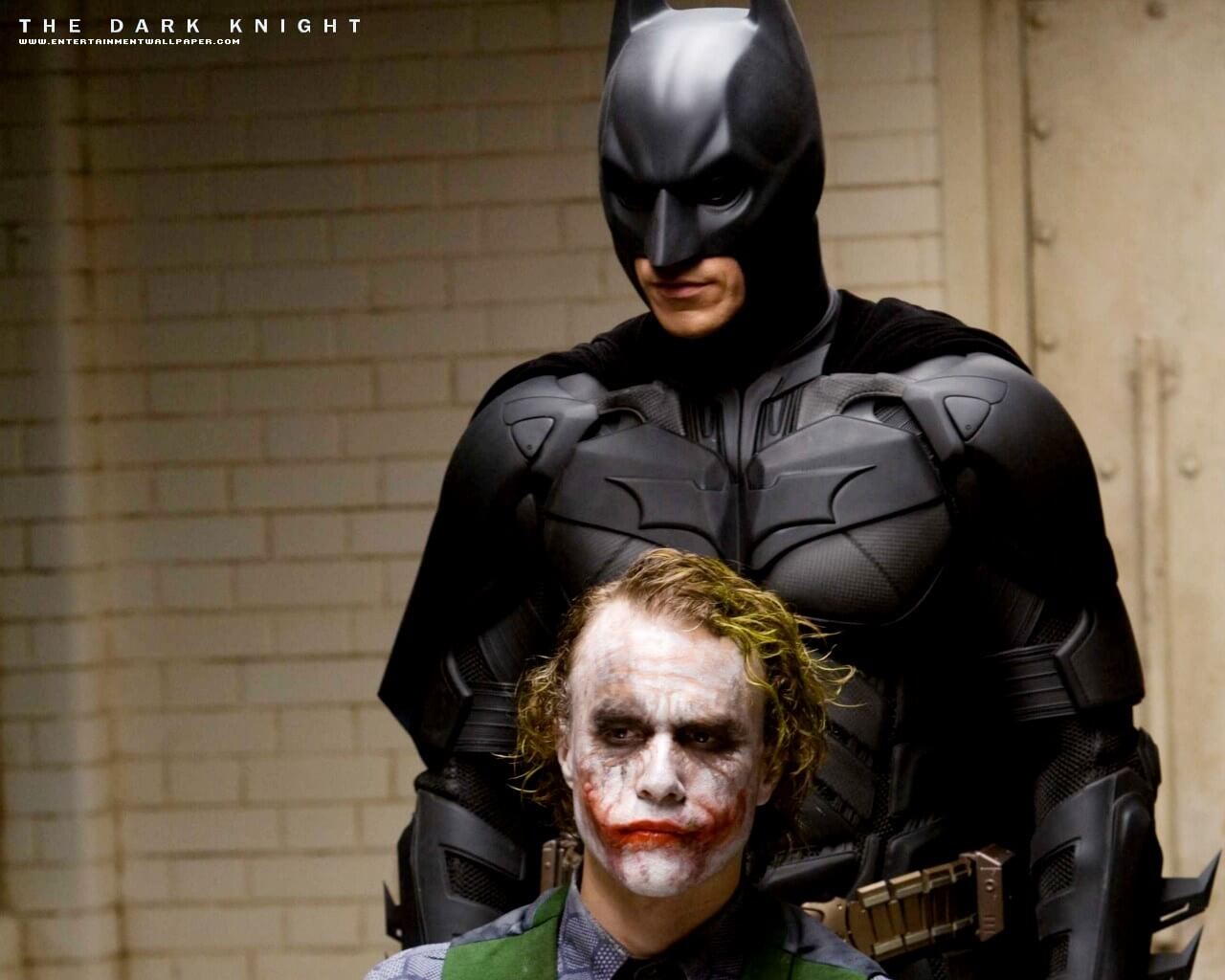 3. THE DELIGHTFULLY STUPID – Dumb and Dumber
Jim Carrey, recent Emmy winner Jeff Daniels (for…drama?), and the Farrelly brothers created comedy gold in 1994. No one denies this. Dumb and Dumber is one of those movies that not only makes you feel so much better about the state of your intelligence, but also makes you laugh so hard you're constantly wondering whether you'll need a new pair of shorts. It's an oldie, but a goodie.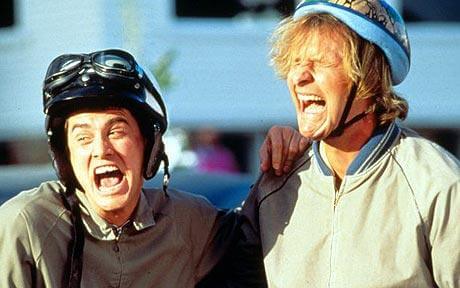 4. THE AWESOMELY STUPID – The Fast and the Furious
Which one? I'm glad you asked. ALL OF THEM. When all is said and done, there are eight of these gloriously absurd films, and the world is better for it. These are definitely for those seeking the mindless, and what better way to cultivate a bromance than by rooting it in fast cars, stupidly attractive women and Vin Diesel?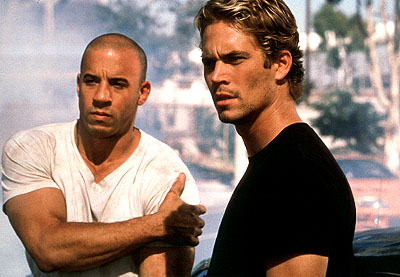 5. THE NEWLY RELEASED – This Is The End
Seth Rogen and his bro Evan Goldberg decided to get their bros and make a bropocalypse movie. And it's absolutely hilarious.  If you're trying to not only laugh with your newly acquainted bro, but also impress him with how current you are, This Is The End is perfect for you. Plus, the sequel to Pineapple Express is within the movie itself. Kind of.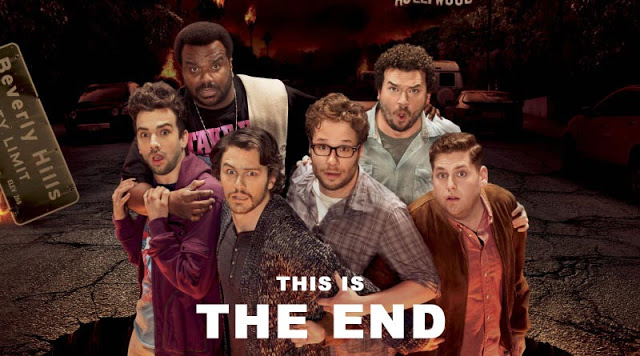 6. THE COOLEST – Ocean's 11
Bros don't always have to be laughing hard or wowed by ridiculous stunts. Bros love watching movies where they just want to be the characters themselves. Ocean's 11 could be one of the "coolest" movies ever made. Clooney, Pitt, Damon, and Bernie Mac? Robbing Andy Garcia? In Vegas? You and your bro will plan your trip as the credits roll.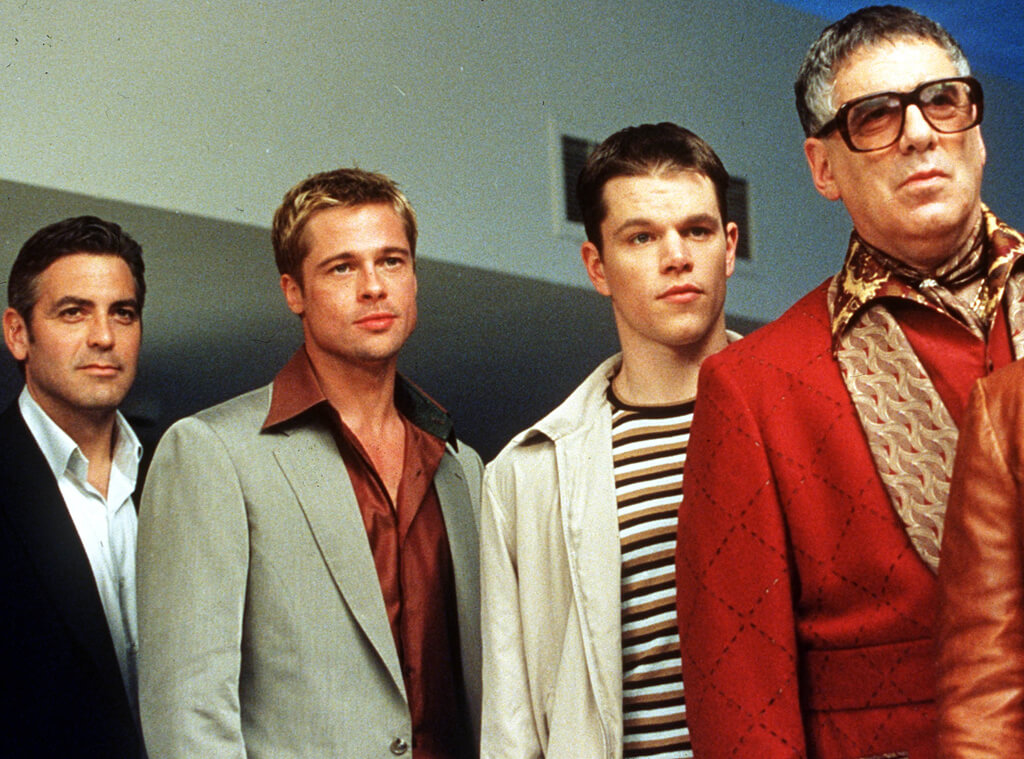 7. THE ALSO OBVIOUS – Wedding Crashers
This endlessly quotable movie is another obvious choice for the new bro in your life. When the credits hit, all you'll want to do together is watch it again, or go crash a wedding or, more likely, buy one of the several Wedding Crashers posters together. The bigger question is, who's Vince Vaughn and who's Owen Wilson in this new bro-lationship? That's something you guys need to work out together.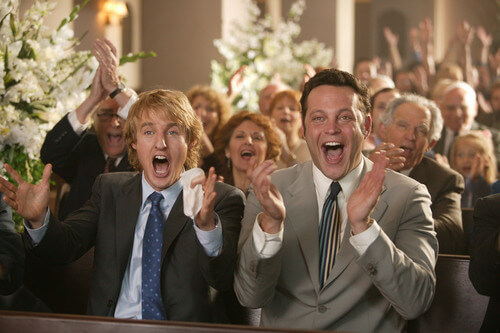 8. THE GREATEST – Die Hard
Die Hard is the greatest action movie of all time. Your argument is invalid. When you first watch this with your potential bro, he will most likely ask to watch it again, because no matter how many times you've watched John McClane kick Hans Gruber off that building, it's always satisfying. Accept his offer, and your bromance will be rooted in film excellence.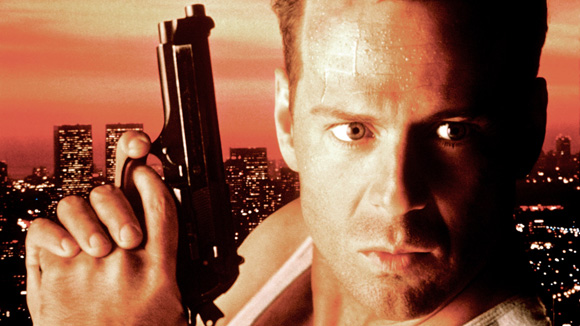 9. THE CLASSIEST – Anchorman: The Legend of Ron Burgundy
Anchorman never gets old, a fact made even more certain by the fact that they made it a sequel nine years later. What's funny is that this movie was thought of as too ridiculous by some when it was originally released, but you and your new bro will bond over the fact that both of you thought it was hysterical upon first viewing. Because how anyone could ever not laugh at this movie is absurd.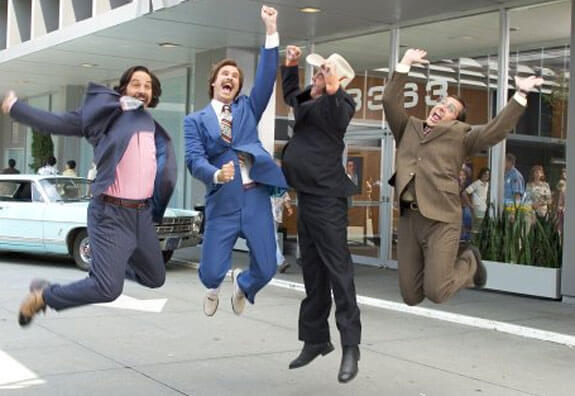 10. THE MOST BROTHERLY – Step Brothers
Will Ferrell is in three of the movies on this list. He could be at his funniest in Step Brothers, which is the film that gave us the greatest rap song about nautical adventures and promiscuous women. The movie is ludicrous and the plot is thin, but the comic talents of Ferrell and John C. Reilly (not to mention Adam Scott) shine so bright that you and your bro will immediately want to make more room for activities.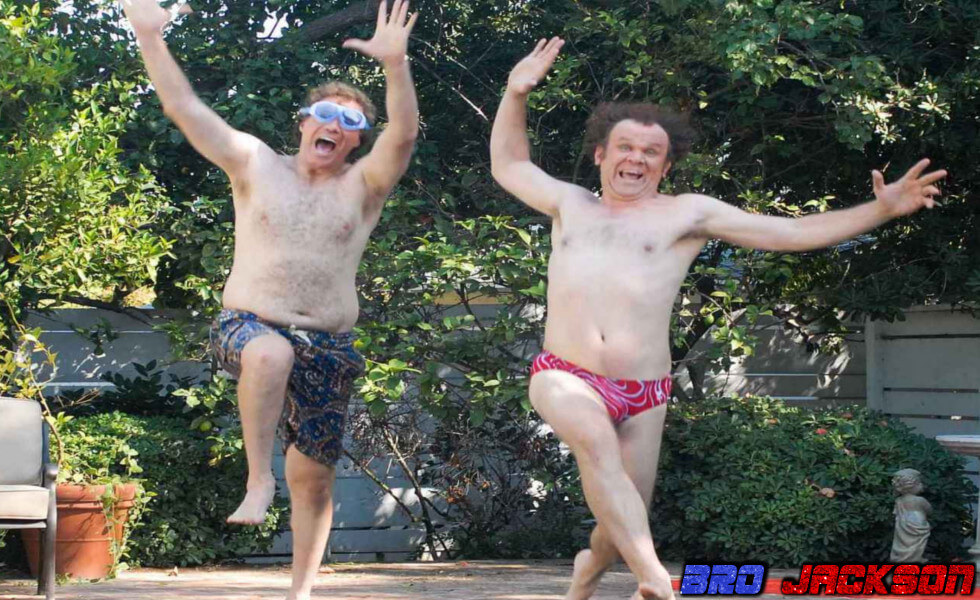 HONORABLE MENTION
The Notebook – Because, sometimes, bros gotta cry.