This post is sponsored by The NAMM Foundation.
You walk along the activities fair just like Beca in Pitch Perfect, looking for a club to call home. Not just any club of course. You need a creative outlet to relieve your stress from exams and challenge your talents. An artistic club means an eccentric, collaborative group of new friends to help make campus feel even more welcoming. At Florida A&M University, a cappella, theatre clubs and dance groups get your creativity shining like never before.
Check out these 10 Student Orgs at FAMU that will spark your creativity.
Pro Tip: Don't forget to step outside FAMU to share your passion for the arts at The 2018 NAMM Show. College music students get to network with music professionals and join in on a session with singer and songwriter Vanessa Carlton. Register here under GenNext for only $25.
1. Voices Poetry Group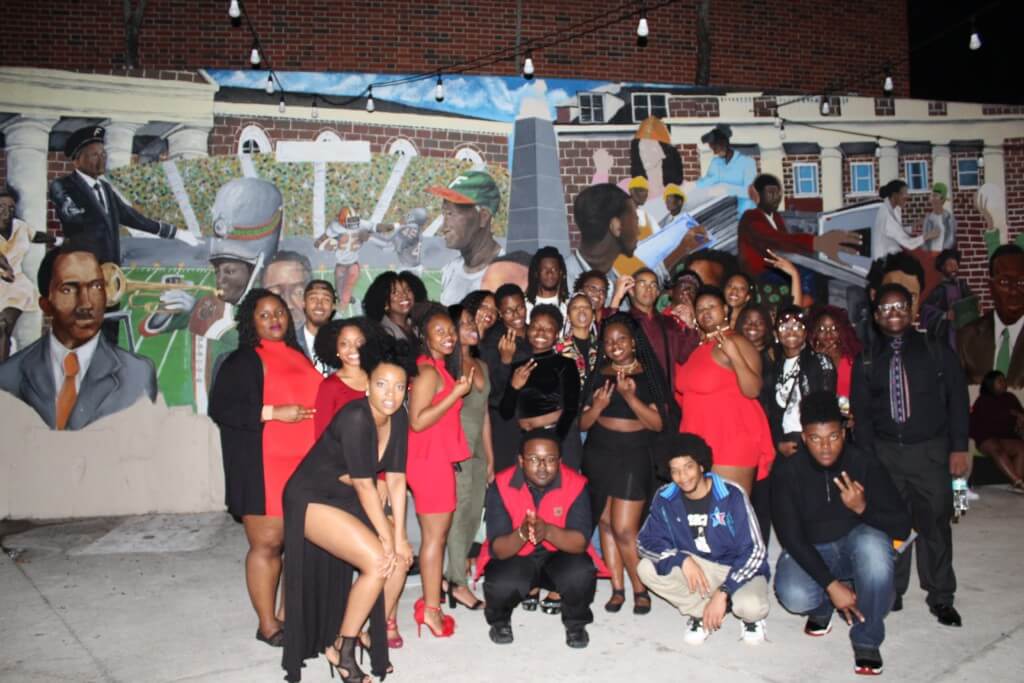 Hiding poems in your journal is a thing of the past. After attending her first Open Mic in Fall 2011, it left senior Jazzmyne Stephenson in awe. "We don't simply teach poetry, we teach life and how to make what you have feel like you have it all," said Stephenson. "It's a comfort you get from Voices that you don't get from any other org, and that comfort is knowing that people truly are listening, they feel you and it's okay to wear your heart on your sleeve." Voices Poetry Group hosts open mics at different places on campus every two weeks, giving you a chance to find your voice. Stephenson said open mics have something called "Pop-up," where seven to nine poets in the org pop-up from different parts of the room with one of their poems one right after another. "It's always fun to hear the different reactions of the audience and its always a great way to start the show."
2. Gospel Choir
https://www.youtube.com/watch?v=HQ2dPWJhBRU
You take your seat in the campus auditorium. Maybe you smile at the stranger next to you as the FAMU Gospel Choir singers take their places. The piano strikes and the gospel choir starts to sing slowly and melodically. The voices and complementing pitches blend together, building until a burst of energy envelopes the room. The soulful, rich messages and strong beat bring the room to their feet. You won't be sitting anymore. Performing songs like "All the Glory" or "The Anthem," you'll feel tempted to join the Choir onstage. Can't get enough? The FAMU Gospel Choir, founded in 1957, holds two annual concerts and events like their Homecoming Choir Fest. They've even had professional artists at concerts, including Kirk Franklin in 2010 and J.J. Hairston for 2016's Homecoming Concert. Oh yeah, and they've traveled to places like Jamaica and Hawaii, and have opened for artists like Shirley Caesar, an award-winning gospel musician. (Brushes off shoulder.)
3. Boyz of Poison
You may have seen the Chicago chapter on World of Dance. But the FAMU chapter is actually the first, and one of the orgs on campus with the most recognition. Founded in 1992, the Boyz of Poison is a Miami/street style dance org. "I feel like we take pride in the fact that we want to be the best, and we do everything with excellence," sophomore Sidney Fleeks said. Catch them at their pop up shows, on campus or at their annual shows. "[They] actually [execute] dances that people are afraid to try. Like they do a lot of street hip hop type dances," Fleeks said. "This made me have respect for more than just dancing." You can't help but binge-watch their videos with the dancers strong energy and killer technique.
4. FAMU Filmmakers Organized to Create Uplifting Stories (FOCUS)
When life gives you a passion for film, you major in film. And when your school doesn't offer that major? You make films anyway. According to president and co-founder Imani Jennings, FAMU doesn't have a film school or film major. Along with her co-founder Kayla, Jennings met a lot of creative students on campus, so they decided to start a group to bring everyone together. "Unless you're a theatre major, you don't really get the opportunity to help tune into your more creative side," Jennings said. "[That's the] goal of this organization, for people who need to really feed into the act of themselves…to release all of their creative ideas and creativity to really hone in on that and hopefully create something that's impactful." FAMU FOCUS lets students explore their creative side with the opportunity to make films of all genres. For instance, they currently posted Welcome Home, which follows different people throughout FAMU's homecoming, ranging from an alumnus to students.
5. Golden Cymbals Club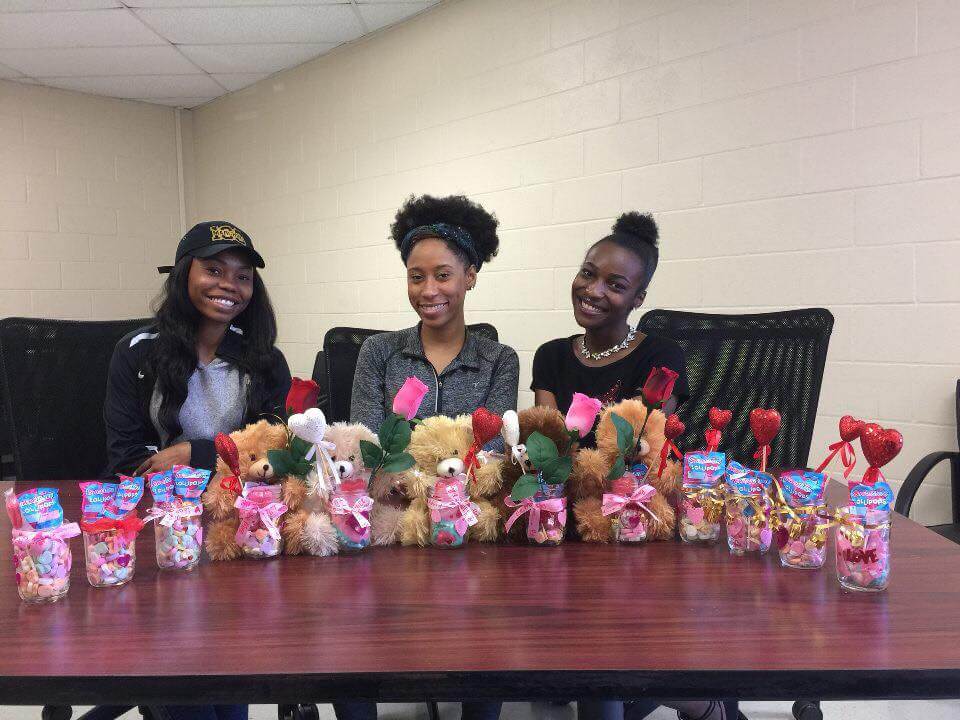 Have you thought about what makes the marching band function so flawlessly? Enter Golden Cymbals, a female service org made up of students in the band. From fundraising to the nitty-gritty like organizing hotels, the Golden Cymbals give back to the band. "When you see what it takes to make such a huge organization flourish, you appreciate your being a part of the organization more," said senior and president Amanda Jean-Mary. Golden Cymbals also helps build friendships and community within a larger org, one of Jean-Mary's favorite things about this group. She explained that since students mainly practice with their section, they don't interact much with the others. "Because of the Golden Cymbals, I was able to meet some girls in the trombone section, in the baritone section, girls who play tuba. And that makes giving back to the band even better." Any males want to join? Check out their brother org, the Harmonic Minors Men's Club. Although they keep meetings separate, the Harmonic Minors do partner with Golden Cymbals for larger projects and fundraising.
6. Lovely Ladies of Torque
Point those toes. Founded in 2004, this dance org features performances with upbeat music and intricate choreography that'll inspire you to unleash your natural rhythm. Their all-black outfits make performances appear super sleek. They also made the front page of the Tallahassee Democrat this October after a performance at the Rip the Runway Fashion Show as part of FAMU's homecoming. With shows like the recent Shut Up and Dance 2k17 on campus, you won't have to go far to see these women in action. Best of all, they don't only accept dancers. So if you're dying to burn some calories, dance your heart out and find your Friends #squad, this one's for you.
7. Marching 100
If you don't like football, you still go to games for the Marching 100. With appearances at parades, like the Rose Parade in California, and performances for high schools, the Marching 100 represents more than just the heart and soul of football games. "In the past we've actually even played in a parade in Paris as well," said senior Dorian Sensat. Beyond putting in hours of work behind learning music and intricate halftime routines, the band also builds a strong network and important life skills. "The… friendships that I have with my professors [will] allow me to get more work opportunities in the field… and it definitely opens up a lot of doors, especially for those who live in [Miami and South Florida]," Sensat said. But the Marching 100 does more than that for students. "You learn to humble yourself and you learn to be more than who you really are… You become your truest self for the life that you have outside of band."
8. FAMU Literary Guild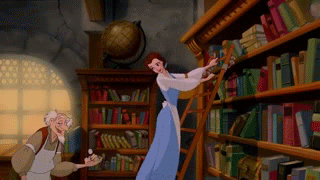 You know the stereotype of a sad English major reading alone in a dark room surrounded by cats? It's all a lie. From poetry workshops to book discussions, FAMU's Literary Guild gives everyone who secretly identifies as Hermione Granger a home. "I joined the Guild because it was important for me to have a space to create with like minded individuals," President and senior Madelyn Mcclarey said. When the FAMU Literary Guild takes their noses out of their favorite novels, they take the time to give back to their community. "Some of our activities are community presentations, literacy forums and book drives. We are donating over 100 books to our local high school at the end of October," Mcclarey said. "The Guild has taken me places and opened doors that I've only imagined possible." If you aspire to help your local community and bond with your fellow bookworms, FAMU's Literary Guild gives you the best of both worlds.
9. Concert Choir
https://www.youtube.com/watch?v=otwbYfIfqy0
You've probably only dreamed of meeting your favorite artists, much less recording with them. For FAMU's Concert choir, this becomes reality. Anyone out there a T-Pain fan? FAMU's Concert Choir recorded "I Believe" with him last year. Beyond the most epic fan experience imaginable, this goes to show that getting involved can and will open doors for your dream career. Who knows? Maybe they'll even partner with Queen Bey someday. If you aspire to perform at sold out shows in the future, practice your "Do Re Mi's" and join the choir. The three annual concerts (fall, holiday and spring) give you plenty of time to perfect your pitch before singing in front of thousands. If you harbor bad memories of your high school choir teacher forcing you to sing cheesy songs, you'll rest easy knowing that FAMU's Concert Choir's performances include genres from classical to jazz to spiritual.
Calling All Vocalists: At The 2018 NAMM Show you'll get to witness an interview and performance by Masumi. Register here.
10. CurlyinCollege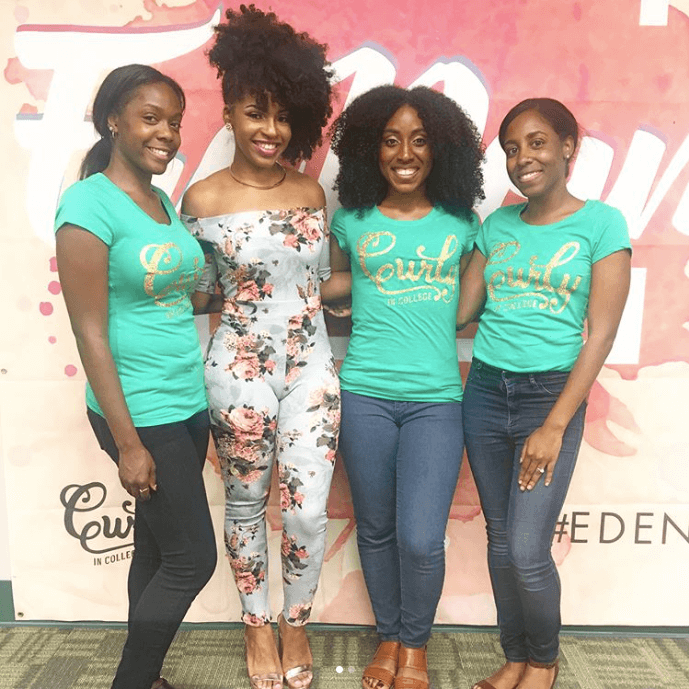 Rock your natural texture and let those curls shine with pride. As much as you rely on curling irons, straighteners and relaxers, they aren't good for your hair. But you know full well the issues you'll face when you ditch them. If you need some help or inspo along the way, CurlyinCollege, a national org with chapters across different campuses, works to give you that helping hand with inspirational quotes, blog posts on topics like wigs or hairstyles to match outfits, internship opportunities and more. FAMU's chapter brings this to their campus, hosting events and speakers with tips on how to embrace and style natural hair. A previous special guest included YouTuber and Instagram influencer Kish Burries. With her posts on #OOTDs and hairstyles like Mohawks, twist and curls, and wash and go (oh my!), who needs Pinterest?
Once you've joined a creative club, take the next step. If you're interested in a career in music, register for GenNext at The 2018 NAMM Show. As a GenNext attendee you have access to 70+ sessions showcasing new ideas in music technology, recording, live sound, lighting, DJ, apps and game audio. Plus some of the biggest names appear as keynote speakers. Don't miss out!
This post is sponsored by The NAMM Foundation.