This post is sponsored by The NAMM Foundation.
Great musicians know that inspirational mentors can help achieve your dream career. And the world-class music professors at the University of Houston Moores School of Music come with diverse backgrounds and experiences to take your music knowledge to a whole new level. The Moores School of Music even developed an opera program and its orchestra's music gets played on NPR on the regular. So how do you choose who to take? Lucky for you, we spoke to inspirational professors (and the students who love them) about what they bring to the UH Music Department table and beyond.
Check out 10 inspirational music professors from the University of Houston Moores School of Music.
Then be sure to register for The 2018 NAMM Show with the GenNext program—open to college music students and faculty. Network with even more inspirational musicians and industry experts. College music students who register for GenNext by January 10 can get badges for just $25.
1. Professor Nancy Weems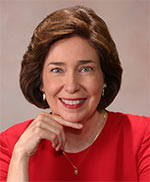 Students and the international music community recognize Professor Nancy Weems' passion and talent for music. Weems is the Piano Division Chair at the Moores School of Music, and she's graced stages around the world. She won the Artistic Ambassador Competition in 1984, sponsored by the U.S. Information Agency in D.C. Then she represented the U.S. in an international concert tour including Norway, Denmark and Iceland. Her passion for music translates to the classroom, too. "[Professor Weems] takes great care in working to satisfy each musician's needs and accomplish his/her goals. In my studies with her I have developed immensely as a musician and human being, undoubtedly thanks to the kind, gentle-hearted, yet confident counsel she gives," said Bobby Levinger, a UH senior in piano performance. And she was casually nominated for a Grammy once, NBD.
Calling all piano majors! This is your chance to perform at The NAMM Show's Roomful of Pianos Performance.
2. Professor Cynthia Clayton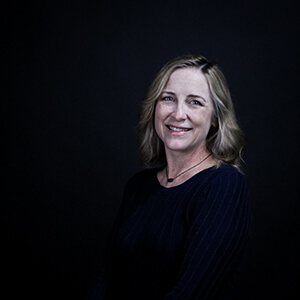 Voice students come to UH specifically for Professor Clayton, including master's student Emily Walton. "Her teaching is empowering, and I am a better singer for her methodical approach to learning music and learning to sing," said Walton. "Professor Clayton often says, 'You teach yourself to sing, I just give you the tools.' My only regret is that I only get two years with her." Don't let Clayton's humility fool you, though. She's played Puccini heroines in opera houses like the New York City Opera and the Houston Grand Opera. She brings all that success to teach undergrads, too. "I had never stayed with a voice teacher for more than one year, and then I met Cynthia Clayton," said Cecilia Duarte, Clayton's undergraduate student. "I admire her honesty to always point my weakest vocal points, and her wide capacity to offer solutions to solve the problem. I admire the 'down to earth' and unpretentious attitude when teaching a freshman student or a professional singer, and in recognizing when something is being done well."
3. Professor Buck Ross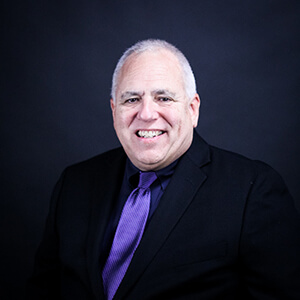 The journey of bringing a libretto to life makes Professor Buck Ross excited to work with students. "I love the process of being in rehearsal. It feels good to see students growing into bigger roles year after year," Ross said. Ross not only helped UH develop the entire opera program from scratch, he also teaches Acting for Singers. Ross produces and directs UH's four major opera programs each year, making it easy for students to connect to the world of opera. "Time and again, I've seen my colleagues blossom into mature artists under Buck's tutelage because he gave them permission to step on stage as artists, not just students," said Nicole Woodward, Ross's former student. Woodward worked with Ross for four years through her master's degree and performer's certificate. "I do not know many people who've had the same job for 30-plus years and still work as hard as Buck does. It's a testament to his love for the art form of opera."
4. Professor Franz A. Krager
Professor Krager's music experience stretches far beyond UH's gates. He led orchestras literally all over the world, from Moscow's State Kremlin Palace to Manchester's Bridgewater Hall. At UH Krager serves as a Professor of Conducting and Director of Orchestras. He raves about his experience teaching conducting class, made up of instrumental and choral music majors. "It is a joy to teach these students because they are like dry sponges, soaking up everything that they can possibly learn from me," Krager said. To top off the incredibly long list of Krager's accomplishments in the music industry, he put many commercial recordings out on major labels. Because of Krager, the Moores School Orchestra plays on National Public Radio frequently.
5. Noe Marmolejo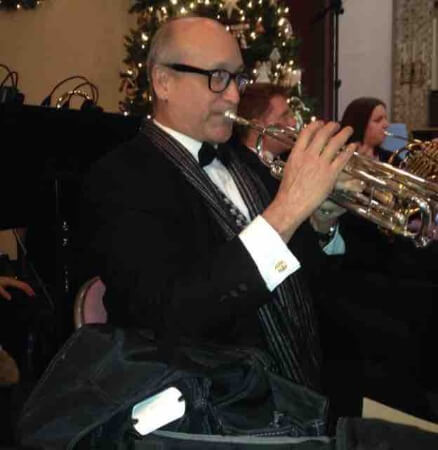 Swing into the blues with Professor Noe Marmolejo, Director of Jazz Ensembles at UH. Each semester he teaches two jazz ensembles, as well as one elective academic course that focuses on jazz history or jazz theory. "The reward of seeing their eyes and minds opened to viewing the history and the technical aspects of jazz are amazing to me," said Marmolejo. "Teaching them to be prepared to discover diamonds in the rough and then helping to polish themselves into jewels is a reward onto itself." After class time ends, Professor Marmolejo keeps his students engaged by creating life-changing opportunities for them. He arranges for his ensembles to share the stage with international artists like trombonist Paul McKee, who headlined the Moores Jazz Festival in 2016. Beyond UH, Marmolejo serves as the director of the Jazz Institute of the Texas Music Festival.
6. Dr. Jeb Mueller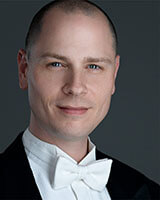 Keeping a choir in harmony takes hard work and dedication. Dr. Jeb Mueller, the Associate Director of Choral Studies, directs two choirs: the Concert Women's Chorus and ManCorps. "Encouraging students to improve for the mutual benefit of self and choir guides my work… There's a special excitement in bringing people together through music," Mueller said. He also appreciates the inherent goodness of his profession. "Music allows me the opportunity to mold young people into future leaders while making the world a more beautiful world. I'm particularly interested in empowering women to lead our world," Mueller said. He helped create UH's Concert Women's Chorus' performance at the American Choral Directors Association Southwestern Division Conference in Kansas City, Missouri in 2016. His choir placed "CWC" among the finer women's choruses in the country, making major waves in the choir world.
7. Professor Robert Mayes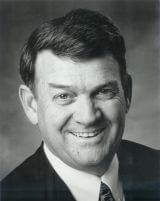 They say what happens at band camp, stays at band camp…unless you're Professor Robert Mayes, who made marching band and student life his career. Mayes led the Cougar Marching Band for 16 years as UH's Director of Bands. While directed under Mayes, the Couger Marching Band played for international audiences in countries including Japan, Mexico, Ireland and France. He's also received the Silver Baton award and the Citation of Excellence from Phi Beta Mu. In his music education classes, Mayes expects students to show up if they want to pass, but makes his expectations crystal clear. Prepare to soak up all the widsom Mayes has gathered in his long, rewarding career of teaching students and keeping a band in time.
8. Professor Robert Nelson
Rumor has it Professor Nelson's sense of humor will keep you awake during his night theory and composition classes. But Nelson doesn't need words or a lecture podium to keep students engaged. Nelson composes for the mime troupe in UH's School of Theatre. He also once composed an acid rock score for an adaptation of Edgar Allen Poe's Tell-Tale Heart. Rock songs and miming don't begin to scratch the surface for Nelson's diverse interests. He also takes it back old school, Shaespearean style. He served as music director and composer for the Houston Shakespeare Festival for 15 seasons, composing songs for the majority of the canonical Shakespeare plays. Nelson's experiences show he knows how to compose it all. His mastery of theory will impress and delight you, so when you find yourself on the hunt for a professor with a lot of idiosyncrasies, take a class with Professor Nelson.
9. Professor Andrew Davis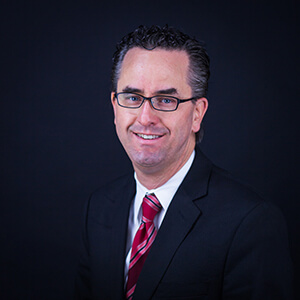 Professor Andrew Davis dedicates his life to music and the liberal arts. Students think of Davis as not only down to earth, but also incredibly inspiring. He teaches music theory and also serves as the Director of the Moores School of Music at UH. And keeping students engaged and excited about music theory deserves a reward in itself. His passion for the music community extends beyond UH to all of Texas; he's the treasurer of the Texas Society for Music Theory and the President of the National Music Honor Society Pi Kappa Lamba Houston chapter. Davis has written multiple books and presentations on music of the nineteenth and early twentieth centuries. And to top it all off, Davis actually helped bring the prestigious honor society Phi Beta Kappa to UH. Plus, He's the founding dean of the Kathrine G. McGovern College of the Arts. "Down to earth" seems like a pretty impressive personality trait for someone so accomplished.
10. Professor Paul Bertagnolli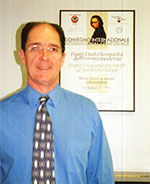 Hot take: St. Louis, Missouri has a better music scene than one would expect. Perhaps that explains why Professor Bertagnolli chose to earn a Ph.D. in Musicology from Washington University in St. Louis. Although he's taught at UH since 1998, his main interests range back even further through time: the nineteenth century. Professor Bertagnolli wrote an entire book on Prometheus in music, exploring how the myth persists not only in literature but also in music. He also teaches chamber music literature and the third portion of the undergraduate music history sequence. His passion lies in music history, and he keeps students engaged in this subject with his eccentric personality and anecdotes. Students say that Bertagnolli really makes the music come alive. And if you're looking for that A? Bertagnolli's clear, concise notes will show you exactly what you need to know for his exams.
Being enrolled in a music performance or music education college-level program comes with serious perks like access to GenNext programming at The 2018 NAMM Show. At the show you'll meet industry experts who will open up your world to new options for a career in music. Register today for only $25!
This post is sponsored by The NAMM Foundation.