Only a few days left for the most awaited night of the month, and I bet you don't have anything to wear yet. I know the struggles of making all your friends agree upon one single costume, but I also know that you probably exhausted all your ideas and spent hours scrolling down on Pinterest and Google hoping that a wave of inspiration make you come up with the best costume idea for you and your friends. Hey, don't worry, I got you!
If you really want to stand out among others and leave them open-mouthed with a breathtaking, cool, fun and sexy costume, read on to discover 10 pretty cool and unique costume ideas for this October 31st.
Are you ready to take home the #1 spot in your school's costume competition?
1. Bridgerton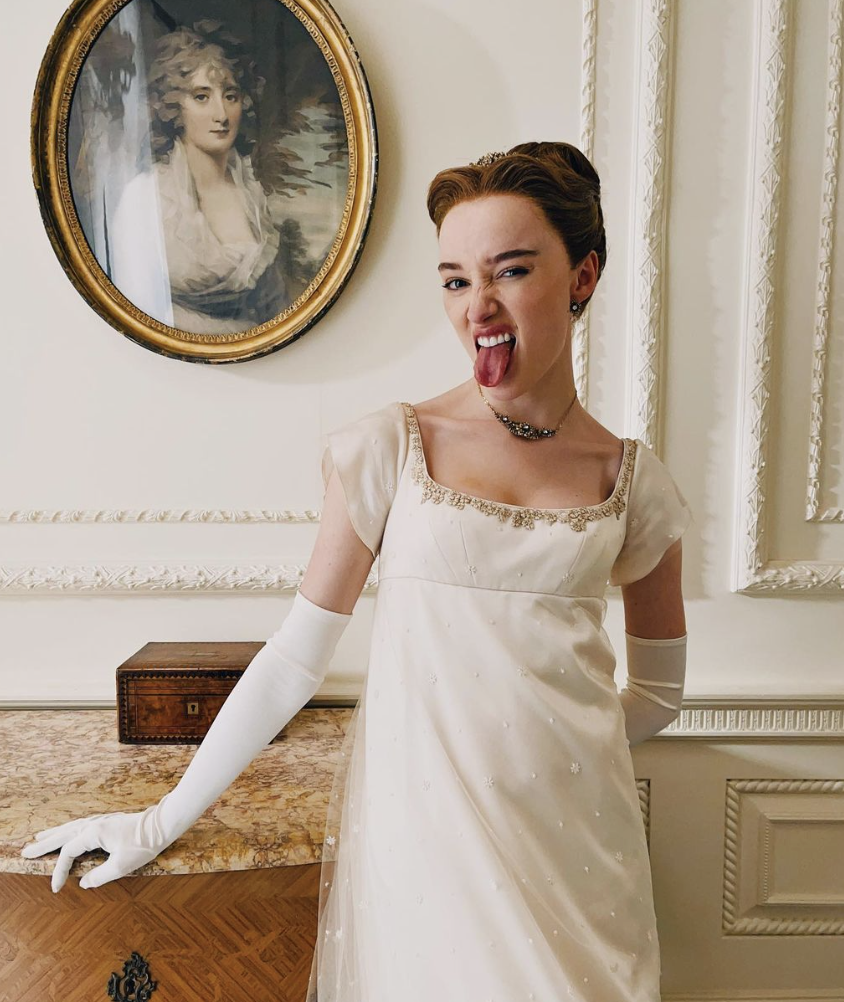 I don't know about you, but I spent every single minute watching Bridgerton reminiscing about the outfits of every single character. The dresses, the makeup, the hairstyles, the colors, the style, the elegance of it… Just for one day (or night) I wish to feel like one of them. Although most people look for scary costumes on Halloween, I firmly believe that others rather keep their decency with regular and simple ones. If you and your friends are also obsessed with this TV show, then this idea might fall into place. It doesn't include only girls, but boys too. I perfectly visualize this costume idea in my head: a party setting, men wearing the typical trousers, women in the typical colorful and flashy dresses, and, of course, drinks and good music in the background.
2. Jail Inmates and Police Officers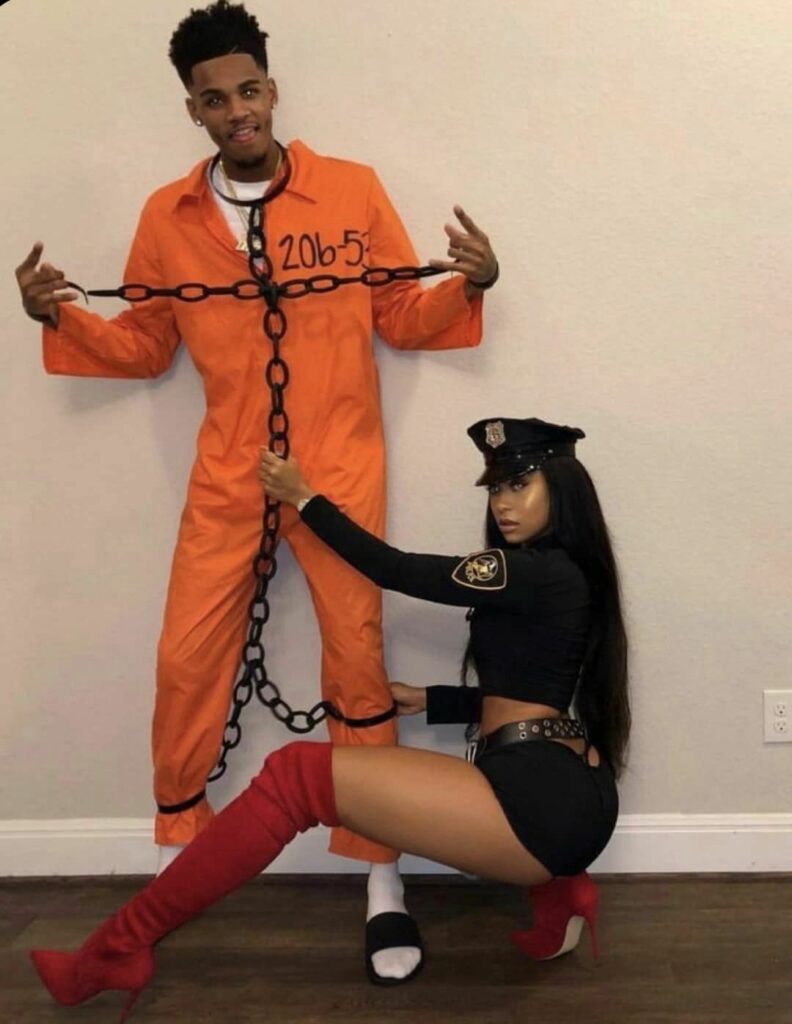 This idea might sound repetitive, but I think it can work out pretty great for a group costume. Your team should split up into two different teams: one will dress up as the jail inmates and the other as police officers. You can find the whole outfit and its accessories for each character on Amazon, and you can play around and pair up with someone in your group, so it looks like the police officer persecutes the inmate that just escaped from jail. It also works great for a group costume because sometimes conflict arouses when the group can't make a decision, so in this case, they have two different options to choose from.
3. Toy Story Characters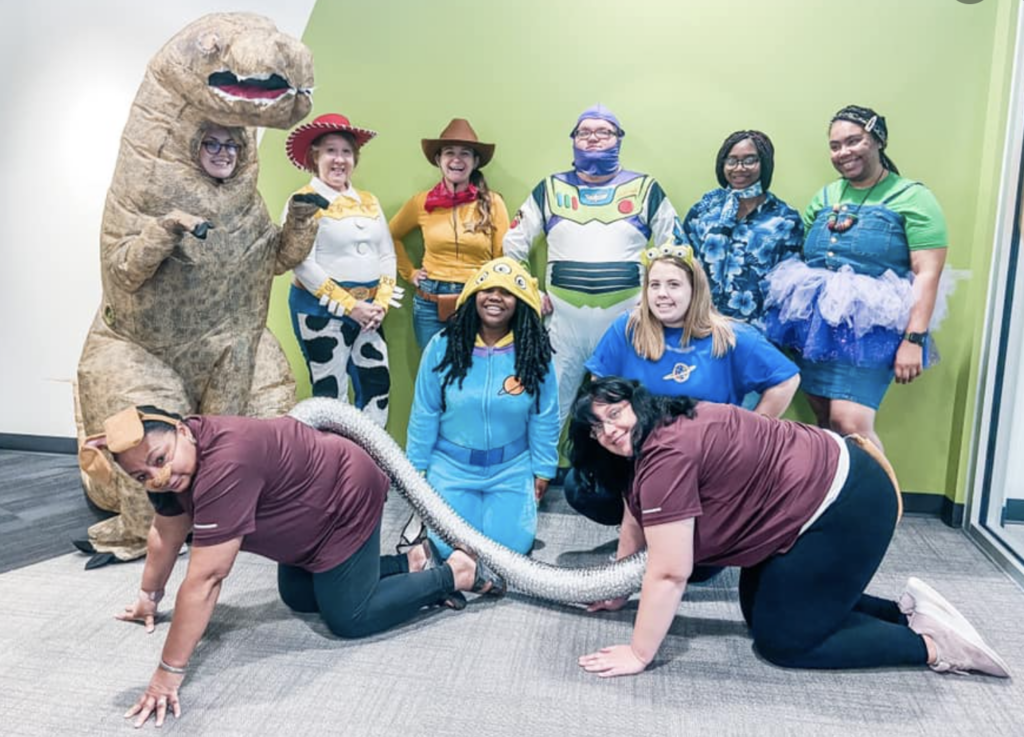 If you and your friends are looking for a more elaborate costume, then dress up as the Toy Story characters. There are plenty of them to choose from, so this costume works out for either big or small groups. Plus, everyone loves this movie so prepare yourself to constantly get compliments from others at your Halloween parties. If your group only consists of three people, dressing up as Woody, Buzz Lightyear and Jessie sounds great, but I think that dressing up like the three funny Aliens will also leave everyone open-mouthed.
4. Scary Brides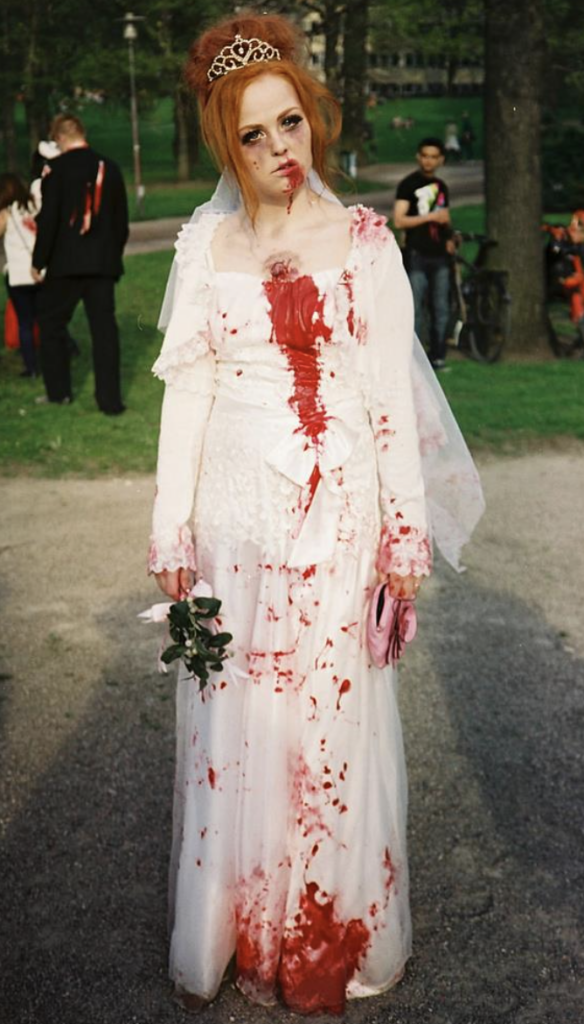 If you and your friends are those types of people who need to scare everyone on Halloween night, then this costume can work out pretty great. You can find short white dresses with the veil and everything a bride wears, and then get some pretty crazy makeup and hairstyles. Maybe add some fake scars, wear red contacts or put fake blood on your body and on your dress. If you want to elevate the costume, you can wear tights and high heels, and of course, just act like a crazy bride.
5. Rock Stars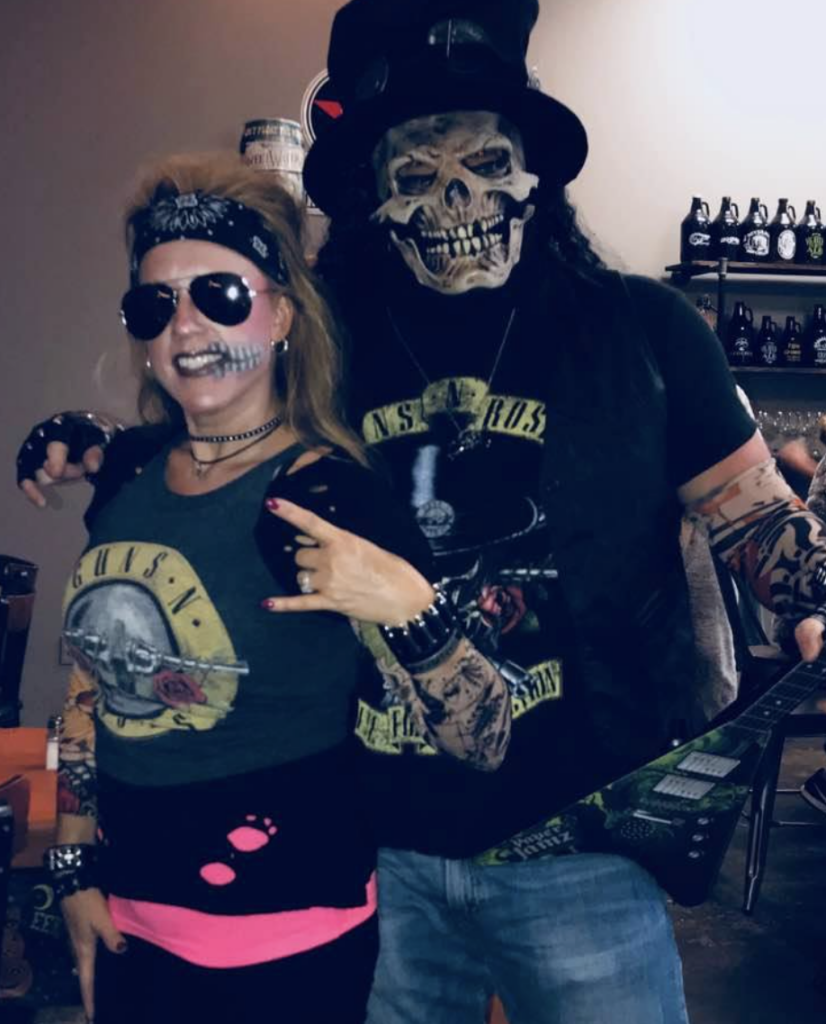 Because every year I procrastinate finding Halloween costumes, this idea always ends up being my go-to. I think it's fun, cool and for some reason, it makes me feel empowered and unstoppable. Plus, everyone who wants to can be part of the group because all the materials you need are super accessible. You might not even need to buy anything because without knowing it, you maybe have everything you need stored in your wardrobe. Get an extra-large t-shirt with rock vibes, tights, boots and a very eccentric makeup and hairstyle.
6. Disney Villains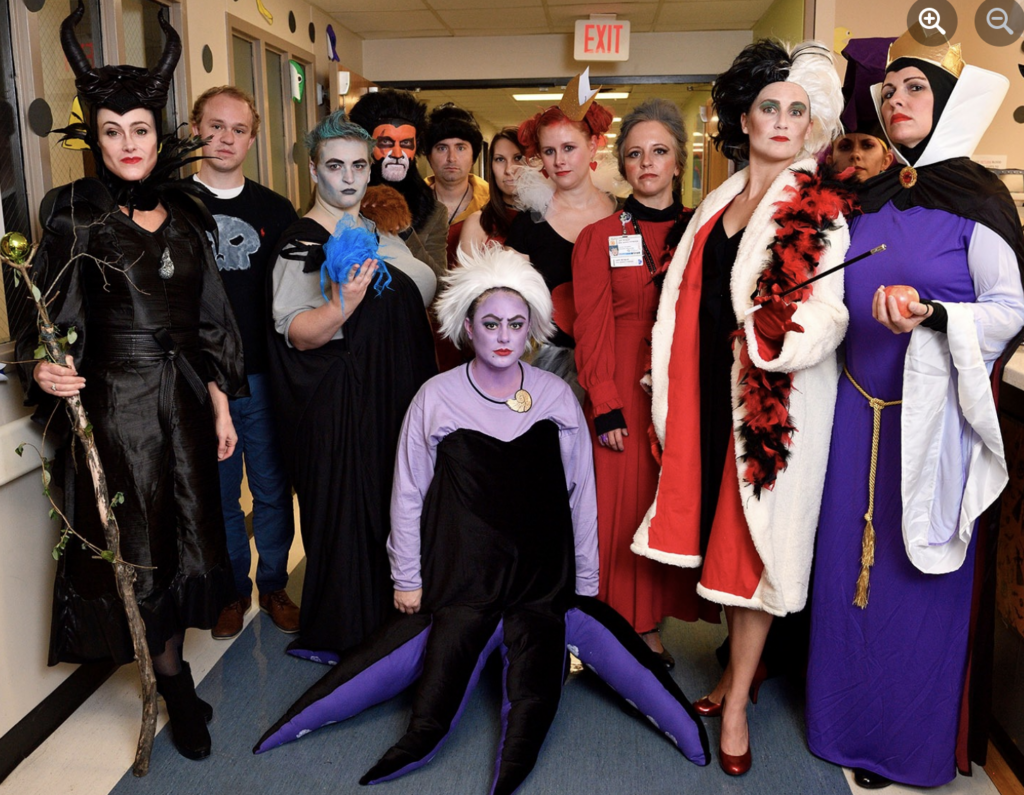 Ursula, Cruella de Vil, Scar, Jafar, The Evil Queen, Maleficent… the list just goes on. You can choose among your favorite Disney movies and dress up as the villains. These elaborate costumes work great for large groups of people if your friends want to dress up as villains too, or if they want to dress as any other characters from the story. You can purchase the whole costume on Amazon and look up makeup inspiration on Google or Pinterest. I definitely recommend memorizing some of the most iconic quotes of your character, so you can go ahead and impress everyone on Halloween night.
7. Cowgirls and Cowboys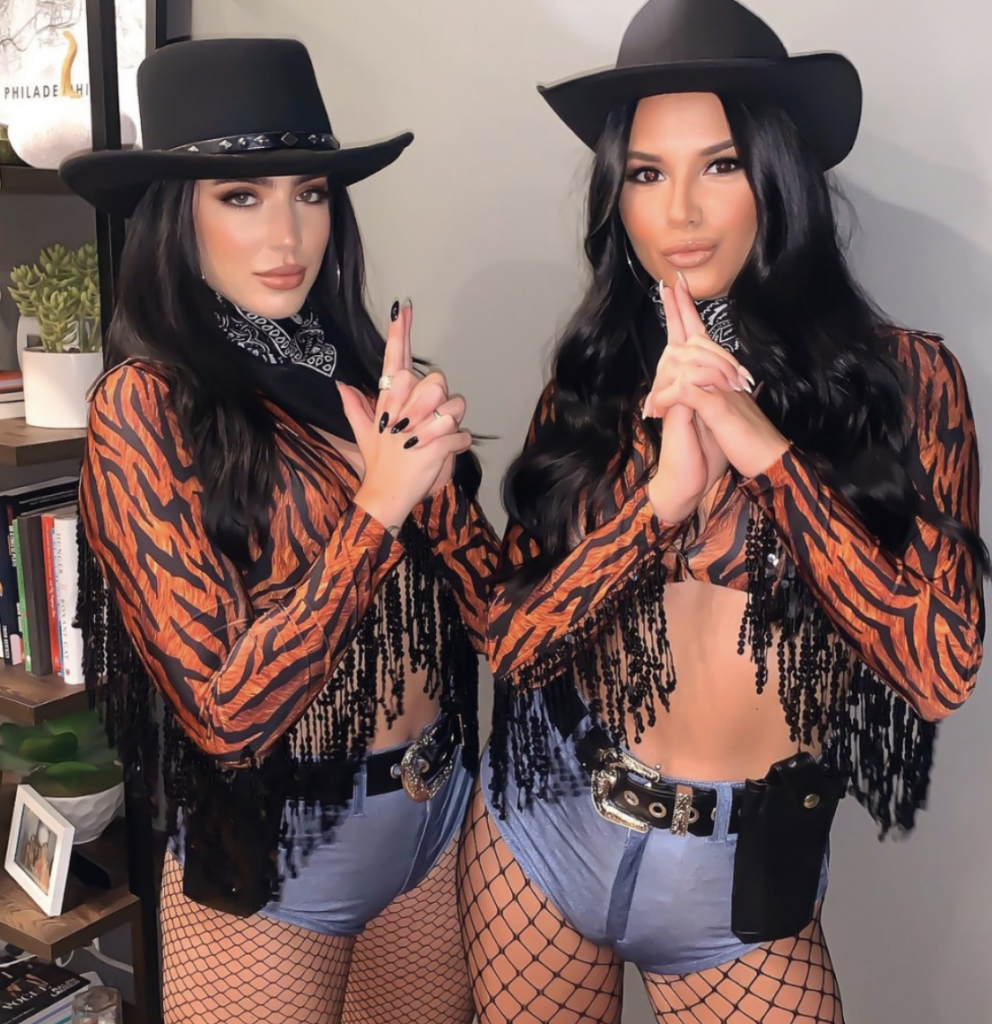 This trendy idea can work out great if your group contains both boys and girls, especially if you and your loved one plan on wearing matching costumes this Halloween. You can form a whole group with couples, or you could simply go along with your partner. If you're looking for an excuse to get those trendy cowboy boots, then don't let this chance slip away. If you don't want to spend too much money on a costume, you can simply wear jeans and a white t-shirt from your wardrobe. You just need to buy a cool hat and boots.
8. Hocus Pocus Sanderson Sisters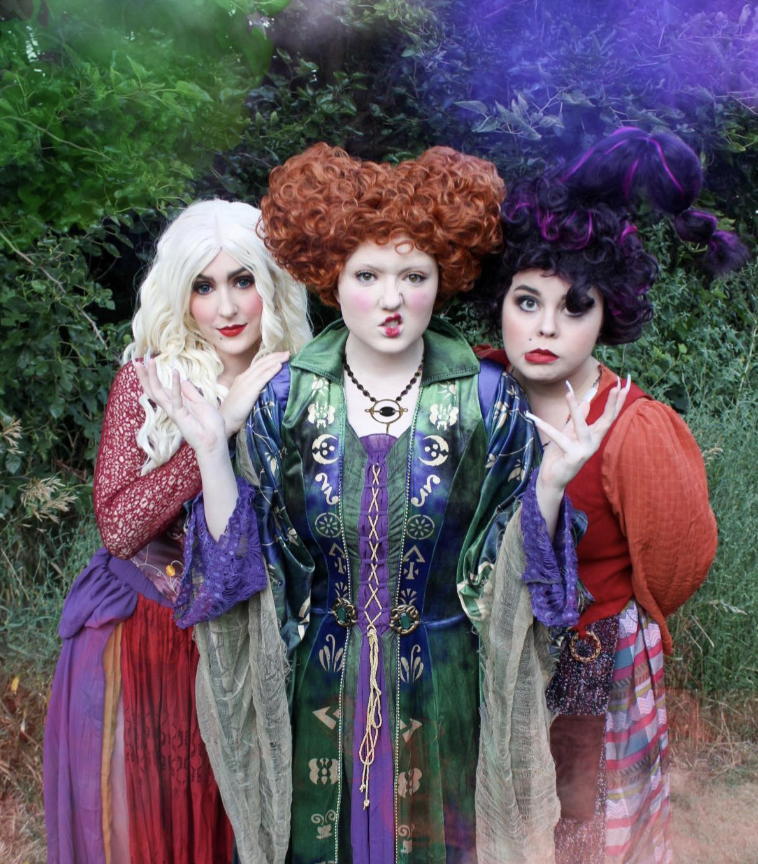 When I think about Halloween, I immediately transport myself to when I was a kid and how I used to watch Hocus Pocus for the whole month of October. If you'd rather go big on Halloween night, then call your two best friends and tell them you already found an idea. It sounds really fun to wear Winifred, Mary and Sarah's dresses for one night and act as crazy and hilarious as them. Also, wouldn't it be fun to say out loud some of the magic spells from the movie and prove whether they are true?
9. Pirates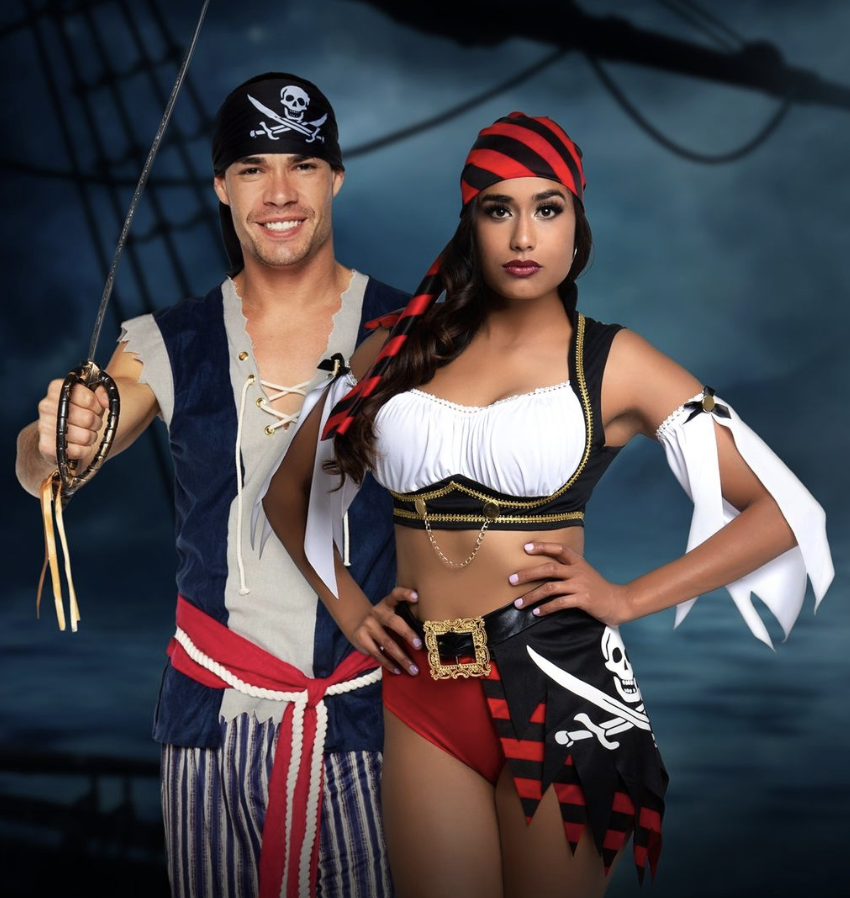 This swashbuckling idea works great when a large group of people wants to wear costumes together for Halloween. It doesn't require too much effort and you can basically purchase the whole outfit on Amazon. I would use Pirates of the Caribbean as inspiration, and I honestly don't think a man can find a better idea than copying the famous and unique Jack Sparrow. Plus, I did some research and there are some really cute and sexy dresses for women pirates out there.
10. Care Bears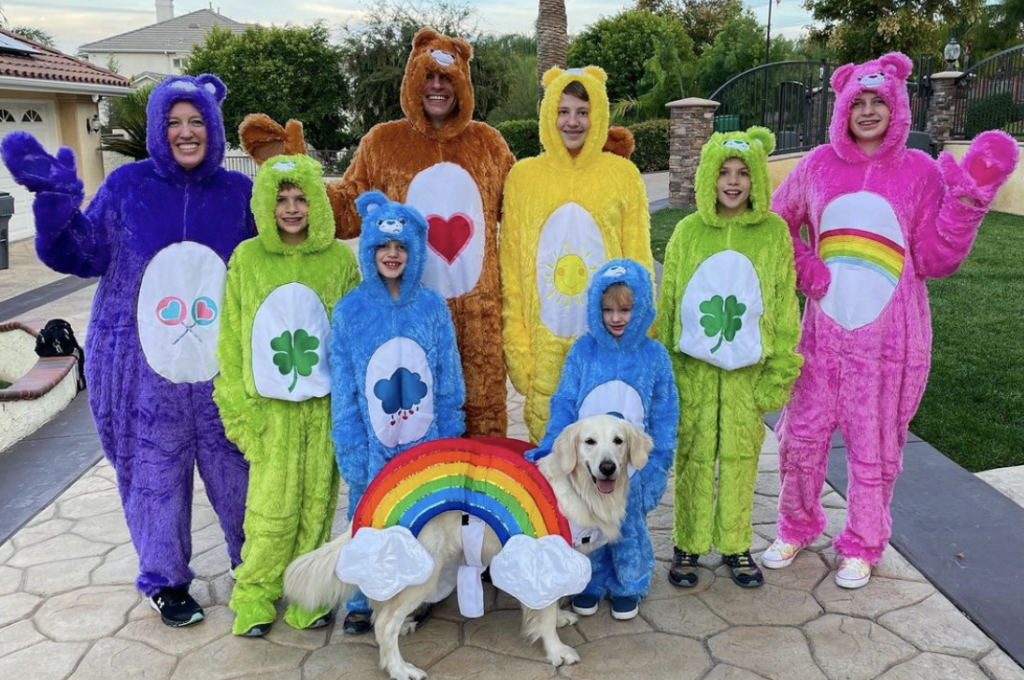 If you want to be something cute and adorable for this Halloween, then don't think twice, because you won't find anything more lovable than a Care Bear costume. You can choose among different colors and personalities depending on how you define your own personality and traits. It's definitely something that will shock and entertain your whole Halloween event. If you plan to go to an outdoor party, then you'll be very much comfy and acclimated.
---