Do you know that person that just really, really loves beer? This Christmas season we've gathered beer enthusiasts to come up with the best gifts for beer lovers everywhere. So, steer clear of buying beer helmets for their present–we can all do better than that.
Check out the best gifts for the friend who will definitely pop open some cold ones this holiday season.
Quick, easy and inexpensive. A fun koozie, bottle cap opener and a six pack would make for a great gift set. If your beer-loving friend is on-the-go at tailgates or even just chilling at home, a koozie could be their new favorite accessory. It'll help show others they care about their beer enough to keep it cold longer–even if shot gunning may happen later. Nonetheless, find one with a funny quote or cute pic and you can never have enough.
Price: $5.99

For those times you want a classy beer but don't want to go out, a nice set of beer glasses is just the thing for you or your beer-loving friend. Either an assorted set or ones that are all the same, "A nice set of beer glasses will go a long way," University of Iowa alum Ethan Bonzer said. With these, you get both the feel and look of going to a bar, but in the luxury of your own home.
Price: $36.18

"Add a bottle opener and you'll have yourself a very happy beer friend," Bonzer said. This inexpensive (but highly underrated) gift is easy, creative and comes in all shapes and sizes. There are the normal bottle openers, magnetic ones you stick on the fridge, with sayings on them or even those shaped like an army toy. With a bottle opener, your friend will never worry about how to open a beer in an unprofessional way or ask others for help (that person probably being you).
Price: $3.65

Beer taps–the gift for the committed. "It's definitely something more of a commitment rather than just drinking beer or a coozie," University of Iowa sophomore Kayla Oloffson said. With this gift, you know you have a real fanatic in mind.
Price: $19.00

Do you have one of those friends who travels far and wide to try the world's best beer? Want to make sure they have a better way to display their accomplishments other than pictures, stories and bragging rights? Then get them a bottle cap display holder. "It shows the obsession, but makes it classy not sassy," Oloffson said.
Price: $49.95

Looking to upgrade to pro-beer status? With your own brewing kit, your friend will be set to make their own beer. Now, you won't have to hear about which pale ale is brewed just the perfect way when others fail; they'll be able to make beer exactly how they want it, without feeling judged.
Price: $103.75

We all know those signs that have drinking slogans on them that are incredibly funny and relatable. Well, who would enjoy them more than your beer-obsessed friend? This gift would go great in someone's kitchen, frat house or dorm room. They're also small and usually cheaper to buy in bulk.
Price: $8.00
Does your beer-loving friend identify as a frequent tailgater? Or do they love camping, being outside or really just keeping their drink colder for much longer than needed? "Yeti coolers keep my beer cold for days at a time," University of Iowa sophomore IV West said. Though they lack the funny sayings koozies provide, they'll keep your drink cold for hours on end. You win some you lose some.
Price: $59.99
9. Beer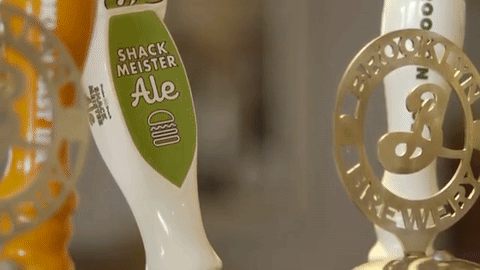 "Obviously beer is the answer," University of Iowa sophomore Skye Vogel said. A simple six pack is the best starter set for a beer lover. No matter the type, everyone will be happy with some free beer for Christmas.
10. More beer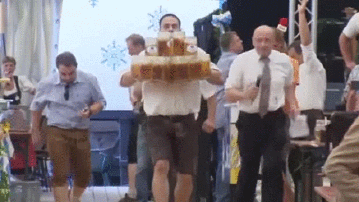 "When in doubt, more beer doesn't hurt," University of Iowa sophomore Tannis Simon said.
And there you have it, you'll be the best gift giver in any beer lover's eyes. No need for a simple gift card, cash or whatever else—you've upgraded to the classy beer gifts. Now, enjoy your pride, open a cold one and say cheers. Drink (responsibly) on.