Forget the meal plan; nothing compares to grabbing a quick bite from one of the many food trucks on campus. No matter what mood you're in for, it's guaranteed you'll find something to eat. From crepes to fried chicken, you can find just about any type of food. Not to mention the owners are some of the nicest people on campus. Everyone should make it their goal to eat at every single one throughout your time at Temple.
But, here are the top 10 trucks you have to try before flying from the nest.
1. Sexy Green Truck
There's nothing sexier than a healthy meal and this truck definitely offers those options. From pitas and paninis to salads and breakfast, there's something for any time of the day. The bright green, graffitied truck sits along Montgomery on the side of the SAC. Some of their popular items include hummus pita, pesto chicken panini, and anything with buffalo chicken in it. "When I want to get something before a night class, my go to is the Sexy Green Truck. The food is really good, and the falafel burger is a staple in my life. Also really inexpensive and filling to get me through the typical bore-me-to-death night class," said Junior Natalie Wulff. They only accept cash but since each item is under $7 you may already have that in your wallet.
2. Honey Truck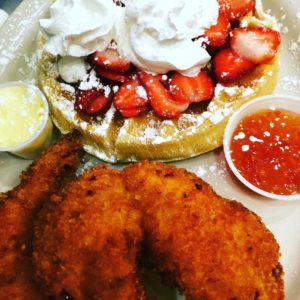 Even though this is one of the newer trucks on campus, its name has spread around quickly . Despite the bright orange word "Honey" written across the truck, they offer both sweet and savory food like crispy chicken and waffles and shrimp burgers. If you just want a small snack check out their $5 French toast and fries sides. "It's super tasty and different from the rest of the trucks, offers sweet and savory dishes," said Pharmacy student Tyler Mac. Check out their social media (@honey_truck) because they also follow back.
3. Richie's Lunch Box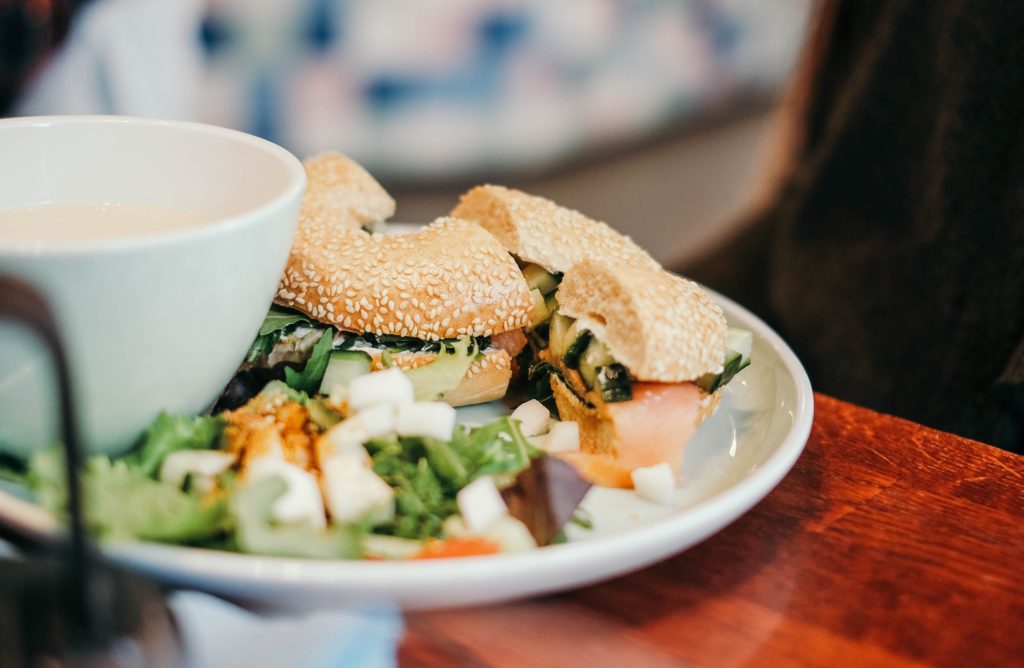 Not to be confused with Richie's along The Wall, Richie's Lunch Box serves delicious breakfast and lunch in a bright red truck that sits across Tyler. Though they share a similar name and family, don't expect the same menu items. Along with a specialized breakfast menu, they offer a list of various vegetarian options like veggie burgers and veggie bagel sandwiches that anyone can enjoy. "Richie's Lunch Box is my go-to truck for breakfast and lunch. They treat you like family and the food is delicious. I love that you can call ahead too. I usually get potato, bacon, egg, and cheese in a wrap," said senior Steven Hoffman. The truck opens at 6 a.m. every weekday so no need to worry about where to get breakfast before your internship commute or early morning study session.
4. Tommy's Lunch Truck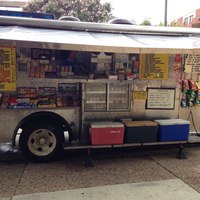 This may be an overlooked truck along Montgomery but satisfies someone in the mood for just about anything. The couple who run the truck whips up lunch classics like burgers, cheesesteaks, hoagies and breakfast sandwiches for a reasonable price. If 7/11 is too far away they also sell miscellaneous snacks like crackers, granola bars and fruit snacks. "Sweetest old couple who ran the place. Great service, always happy to see me and remembered me. Reliable food, can never go wrong with any breakfast or lunch item," said senior Katie Genuino. Back in Freshman year I lived for this truck's ham grilled cheese sandwiches before my afternoon classes. This truck accepts cash or card.
5. The Creperie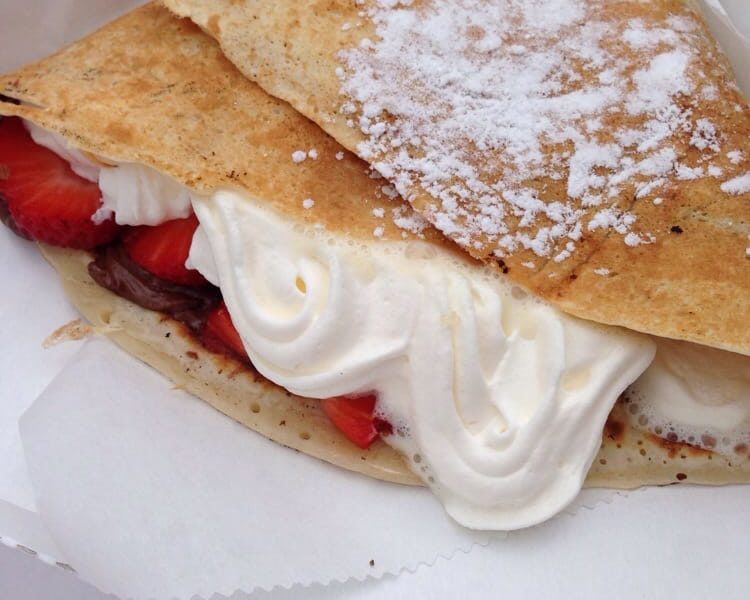 Have you ever walked down Norris and heard old rock music playing? It's always coming from The Creperie. The Creperie has the best of both worlds of offering an extensive list of both sweet and savory crepes. My favorite is the Berries Boston crepe because the cream's tangy flavor complements the strawberries and blueberries in sweetness while the Nutella balances the whole thing with richness. It may not be how they do it in France but for about $5 it's not a bad alternative. Need more of an excuse to eat here? Make sure to pick up a loyalty card so you get a stamp each time you eat there. After nine stamps you get your tenth crepe free. Who doesn't love sweet deals that include free food?
6. Mexican Grill Stand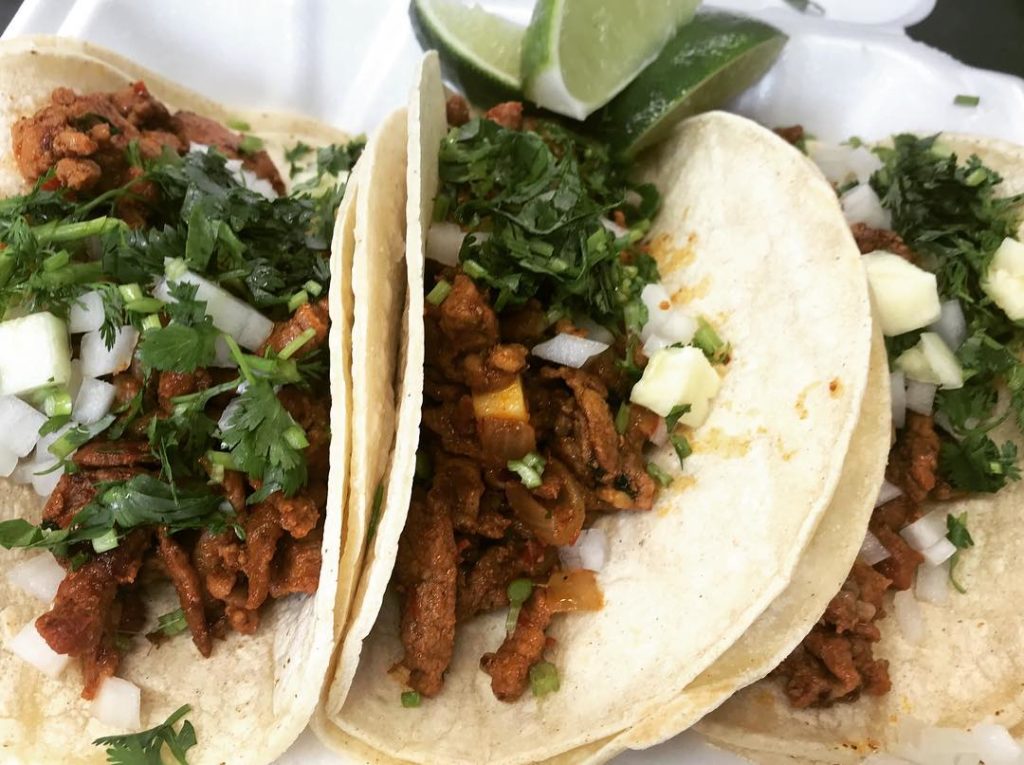 As one of the few Mexican trucks on campus this will definitely satisfy your burrito craving. Say goodbye to Chipotle because this truck uses fresh ingredients and has a more authentic taste. Every burrito comes a bit toasted and stuffed with cheddar cheese, chipotle mayo (yum), beans, rice , lettuce, pico de gallo, sour cream and guac which you don't even have to pay extra for. And for $6 you can get nachos loaded with pico, queso, beans, sour cream, and your choice of chorizo, chicken or ground beef. The owners always greet you with a sweet smile on their faces. They only accept cash or Venmo so don't rely on your card to cover it.
8. Fruit & Smoothie Truck
There's nothing better than a refreshing smoothie on a hot day. Located outside the SAC along Montgomery this year-round truck makes fresh smoothies ranging from $4.50 to $5.50 depending on the size. You choose an unlimited amount of fresh fruits and veggies like kiwi and kale to blend in your customized drink. Craving an avocado, blueberry, banana smoothie? You got it. Simply in the mood for fruit? You can create your own fruit salad from the same list of fruits costing $3 to $5. They also sell bags of fresh grapes for just $2.50. Even though the line can get super long, your smoothie will be ready in no time. Make sure to bring cash.
8. Teppanyaki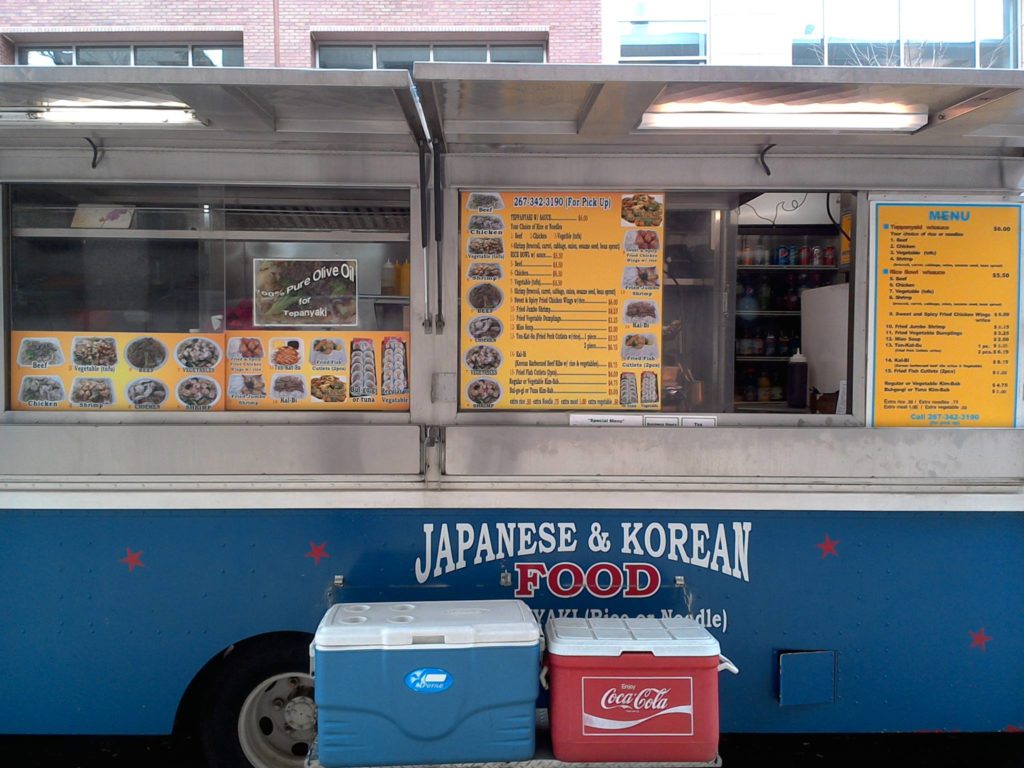 For a decent price and portion, you can get some of the best Japanese & Korean food on campus here. You can choose from wings, sushi, bimbimbap, rice bowls and of course teppanyaki. The sweet lady who takes your order always remembers what you ordered and when. The number nine fried and spicy wings is a popular item and fills you up for just $7.50. "I like to go to Temple Teppanyaki because the sweet and spicy wings with sticky rice is so good. It tastes like real Korean chicken wings," said senior Jing Wang. Definitely check this place out if you're in the mood for a savory, hearty meal.
9. Footlong Truck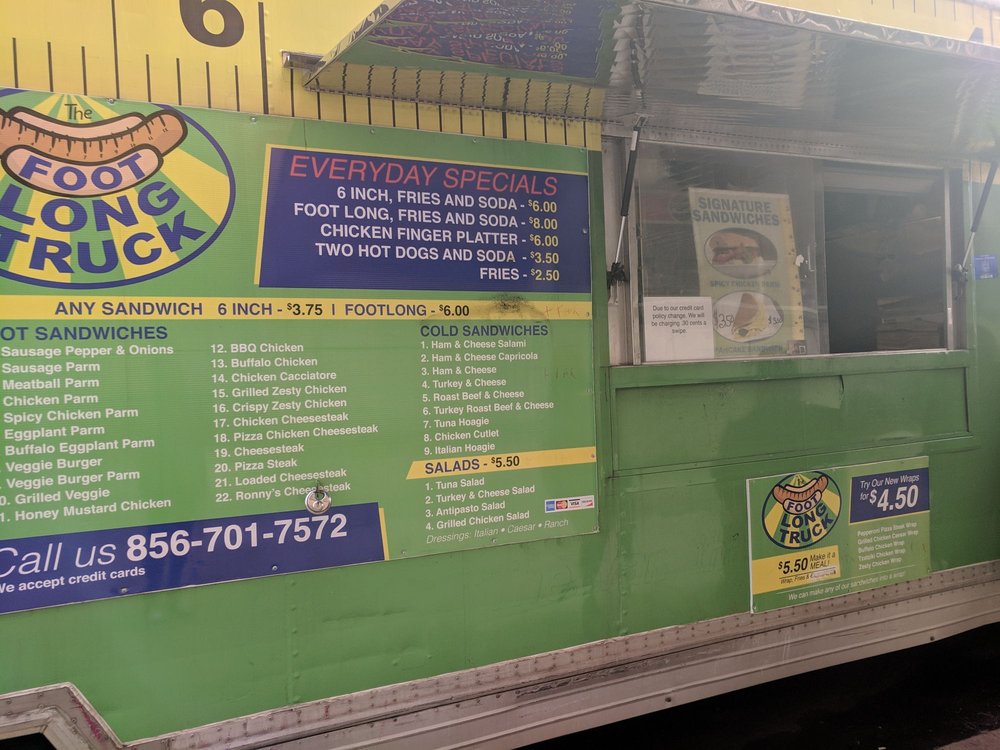 Who needs Subway when the Footlong Truck gives you double the ingredients at $6 for a 12 inch hoagie or a 6 inch, soda and fries for the same price. They sell an assortment of hot and cold sandwiches as well as breakfast (mmm pancakes) but their crispy chicken fingers are rave-worthy. I'm a classic gal so I like their turkey and cheese hoagie which comes with lettuce, tomatoes and onions. The line typically isn't long so if you're looking for a quick bite, this will fulfill your needs. You can order ahead and they accept cards.
10. Any of the Halal trucks in front of the SAC
If you walk anywhere near the SAC you'll notice the iconic colorful signs displayed on the triplet of halal trucks. Chicken over rice happens to be a student favorite because of its simplicity and great flavor. Personally, I think all three taste great but if you ask a frequent foodie they'll differentiate them and tell you why their pick is the best. Some say Ebi's Lunch Truck generally has better meat than Halal Food. Halal offers meat lovers choices ranging from lamb to chicken but they also offer some pretty bomb falafel. Every student has to eat from either truck at least once during their time at Temple.