In a world where many of our celebrities come from L.A. or New York, Kentuckians have a certain sense of pride when one of our own makes it to the big screen or signs a multi-million dollar recording contract. Even though Johnny Depp only lived in Owensboro until the age of seven, we still claim him as our own. This pride is no different towards the notable celebrities of our universities, especially the University of Kentucky.
Check out 10 famous alumni produced by the Big Blue Nation.
1. Ashley Judd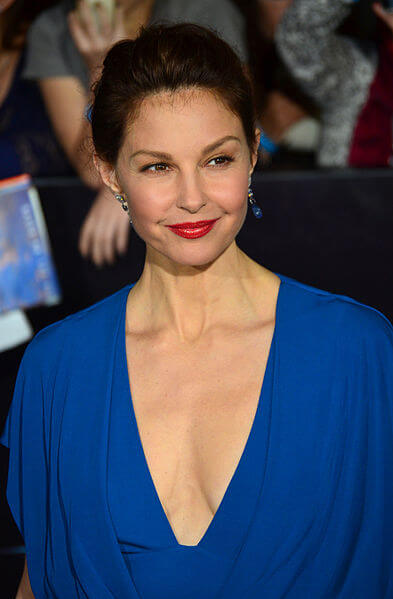 You might recognize Judd as the star of the early 2000s rom-com Someone Like You or as Natalie Prior in the popular Divergent series. But to UK students it's strange to see her in any color besides Wildcat blue. "There have been multiple times that I have seen her at basketball games—both home and away. She really has a lot of school pride even though she has an acting career," said senior Courtney Malare. A member of Phi Beta Kappa, Judd graduated from the UK Honors program with degrees in French, anthropology, art history, theatre and women's studies. Continuing her love for the Kentucky Wildcat's Men's Basketball team, you can find her often sitting either in the student section or with Canadian rapper (and fellow Wildcat fan) Drake.
2. Mitch McConnell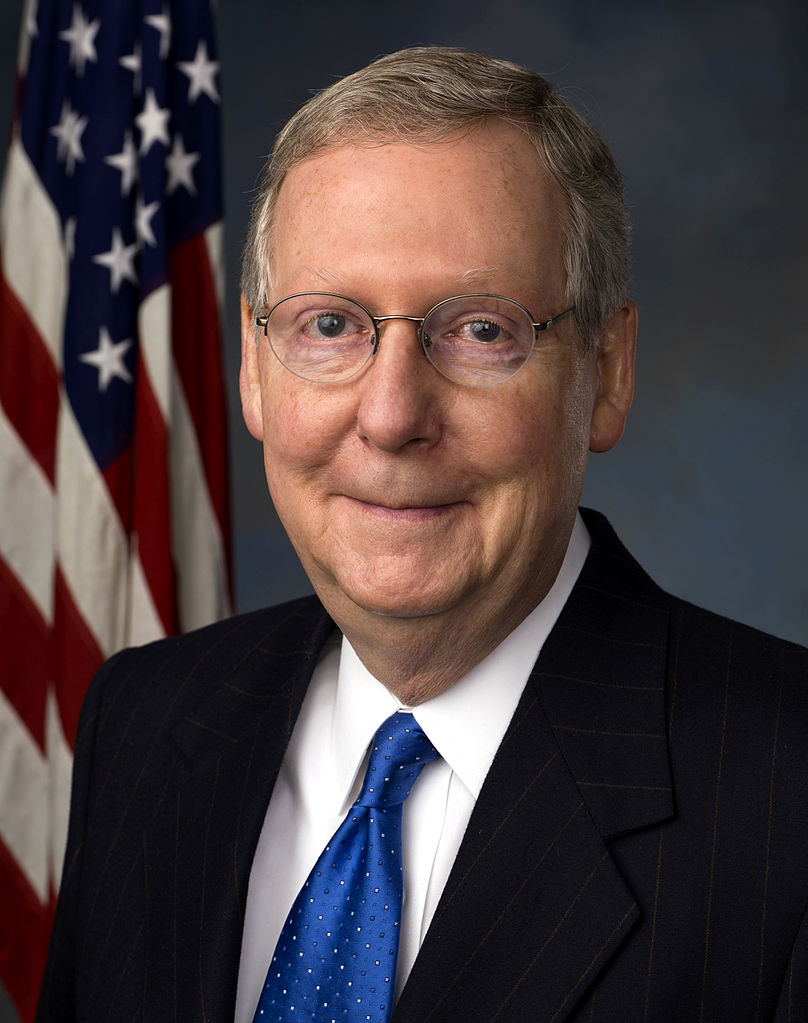 As the Senate majority leader, you've probably seen this Kentucky senator on CNN, NBC, ABC or any other major news network serving as the chief senate spokesperson for the Republican party. "Holding one of the top political offices in the nation, Mitch McConnell is arguably one of the most 'famous' and powerful alumni of the University of Kentucky," said senior Ben Otten. Although he earned his B.A. in political science at the University of Louisville, McConnell graduated from the University of Kentucky College of Law, where he was president of the Student Bar Association. Even though McConnell normally wears suits when meeting with any powerful political figures, we know he has Kentucky blue buried in the back of his closet.
3. Anthony Davis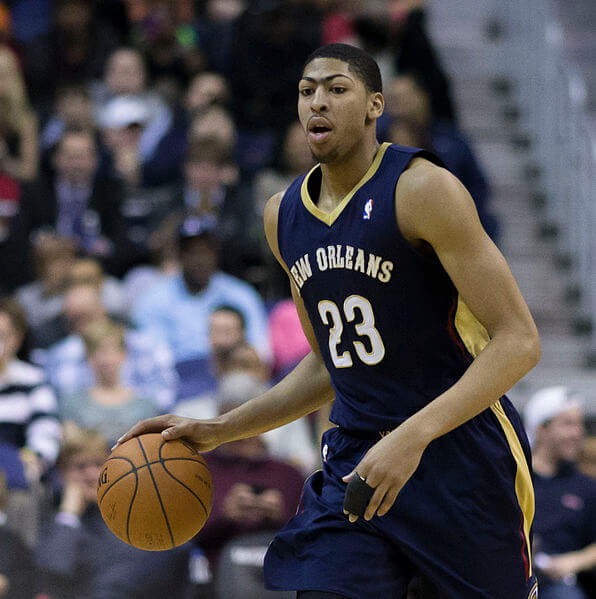 The University of Kentucky is huge on basketball— meaning we turn out multiple players to the NBA every year. Karl Anthony Towns or Demarcus Cousins are a few of our favorites, but the one that stands out most is Anthony Davis. "He won a national championship and was an all American," said senior Lexie Pittman. At a school like UK, where we live, eat and breathe basketball, Davis is one of the top players. He's a testament to the basketball program we're proud of. After winning an eighth national NCAA championship for the University of Kentucky, Davis was selected first overall in the 2012 NBA draft by New Orleans, where he became a four-time NBA all-star and has been named to two All-NBA first teams. He even has a gold medal from playing with Team USA at the 2012 summer Olympics.
4. Thomas Hunt Morgan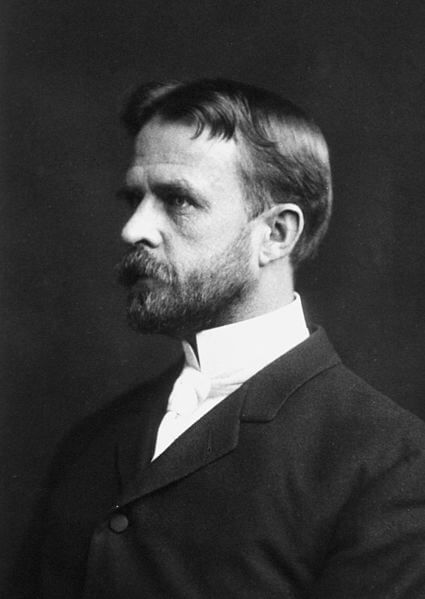 Dust off your history books for this one. We're going all the way back to 1882 when 16-year-old Thomas Hunt Morgan began attending the State College of Kentucky, now known as the University of Kentucky. Morgan won the Nobel Prize in Medicine in 1933 for discoveries in the role chromosomes play in heredity. UK has clearly provided students with opportunities across decades and has a rich history with pushing students like Morgan to succeed. Over his career, he wrote 22 books and 370 scientific papers—and he's the great grandson of Francis Scott Key, writer of the "Star Spangled Banner."
5. Tom Hammond
This famous sportscaster for NBC Sports television, usually seen alongside Bob Costas and Dan Hicks, actually didn't study anything related to sports or media during his time at UK. "I think a lot of people appreciate Tom Hammond because he grew up in the Lexington area. Even after graduating from UK, he still continues to show his support for the university," said Malare. In 1967, Hammond graduated from UK with a B.S. in animal science specializing in equine genetics. This led to his gig as a thoroughbred expert on NBC's airing of the Breeders' Cup. He has also served as the play-by-play announcer for NBC's coverage of track and field at every summer Olympics since 1992. His unique career path inspires other students to realize they aren't limited after college by the degree they received.
6. Randall Cobb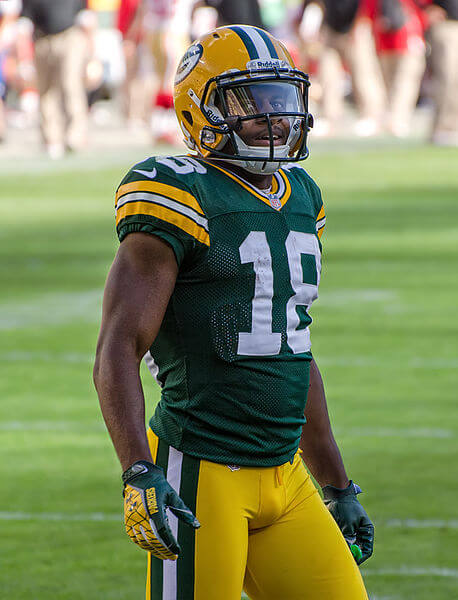 It makes sense that Cobb studied community communications and leadership development during his time at UK, as he needed those skills for his future career as a wide receiver for the Green Bay Packers. During his freshman year playing football for UK, he was named to the SEC All-Freshmen team at quarterback, playing in 11 games and starting four. On October 9, 2010, Cobb scored four touchdowns against Auburn, tying UK's record for career touchdowns at 32. Since UK has been trying to rebuild and revamp the football program for years, Cobb's success was a major comeback. "His success shows that with UK anyone can do what they love and be successful. UK can make things happen for great people, if they're willing to work for it," said senior Sarah Zoeller.
7. Wendell Berry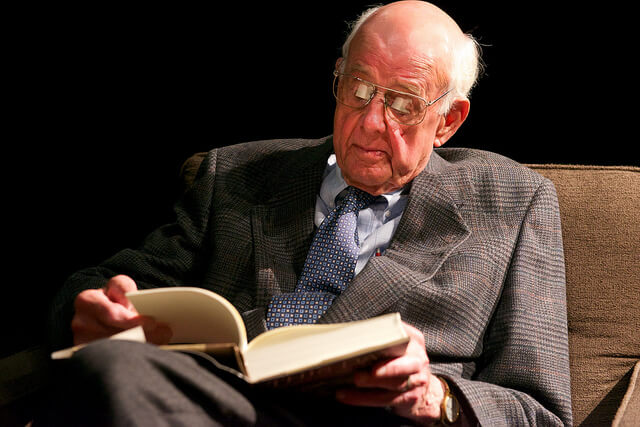 Ask any English major from UK, and they've read at least one, if not many, of the novelist's work. English majors usually face the dreaded question: "What are you going to do with that after college?" Wendell Berry is a perfect example of how an English major from UK can make it big. UK has worked Berry's writing into various English and literature classes to let students in all degrees know they can have a lasting impact after graduating. A novelist, poet, environmental activist, cultural critic and farmer, Wendall Berry is also an elected member of the Fellowship of Southern Writers and a recipient of The National Humanities Medal. On January 28, 2015, he became the first living writer to be inducted in to the Kentucky Writers Hall of Fame. We bet this makes you want to change your major to English.
8. Rodney McMullen
If you're from the south, you can probably make it through your local Kroger with your eyes closed. The Kroger store on Euclid Avenue is an essential part of our college experience. It doubles as the main place students at UK get groceries, prescriptions and beauty products. "I know some of my friends are there at least once a week," said senior Ali Youngren. In fact, you've probably had a job at Krogers or know someone who has. William Rodney McMullen was one of those part time Kroger employees back in 1978, while he was at the University of Kentucky working towards his accounting degree. In 2014, he became the CEO after several years of working almost every position imaginable within the Kroger company. Not bad for a university student who started off bagging groceries.
9. Sam Abell
Another English major at the University of Kentucky, Sam Abell minored in Journalism and was the editor of the Kentuckian Yearbook. Since 1967, his photos have been frequently published in National Geographic and is considered one of the most artistic photographers in the famous nature magazine. His success proves that UK will give their students to tools to accomplish great things on a national level. He also works as a teacher, an artist and an author. His books include The Life of a Photograph and Seeing Gardens. And who said English majors won't go places?
10. William Lipscomb
William Lipscomb, another Nobel Prize Winner, received his Bachelor of Science degree in chemistry from the University of Kentucky in 1941— despite the fact that he had a music scholarship. In other words? UK makes it easy for students to explore other areas of study. Lipscomb won the Nobel Prize in Chemistry in 1976 after making significant discoveries in theoretical chemistry and biochemistry. Need I say more?