If you ask anyone in Lexington about the bars on University of Kentucky's campus, they always mention Two Keys first and Tin Roof second. But if you're new in town or turning that magic number, you need to know more about Lexington's bar scene than what Bryson Tiller already told you. As the city grows, so does its nightlife. Gather the squad and hit all the right places to turn up this semester.
1. Two Keys Tavern
Yeah, I know, you already know. Two Keys embodies a classic night out in Lexington. But did you know every Monday standard wells are just $1? And when you're ready to go up on a Tuesday, round up a team by 10 p.m. and pick out a goldfish to race for fish racing night. Take turns guiding a goldfish down a straight track with a squirt gun to guide him to the finish line before the competing goldfish. Winners take home a generous amount of Two Keys credit. Thursday night is the real night to go, with a $10 all-you-can-drink cover charge. And when the drunchies hit, visit the front for a slice of Goodfellas pizza or some greasy garlic breadstick goodness bigger than your head.
2. McCarthy's Irish Bar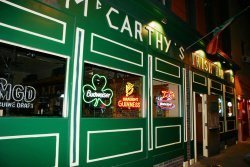 Whether you just got off the night shift, aced (or bombed) an exam or just feel like starting early, visit McCarthy's Irish Bar any day of the week for $3 well drinks starting at 11 a.m. The first customer of the day gets 75 percent off his first drink. I mean, it's five o'clock somewhere, right? Fridays and Saturdays stay packed at night, and with the dimmed atmosphere, no one notices when that annoying drunk guy accidentally spills his beer on you. But you can witness the crowd fight over the open jukebox Thursday through Sunday. Pro tip: every March 22nd, for their anniversary, McCarthy's returns to their 1996 prices. Talk about a steal.
3. Hugo's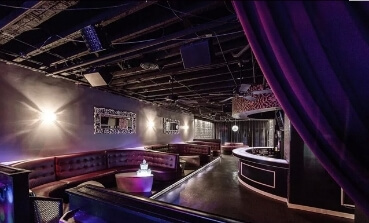 If you prefer a clubbier atmosphere, Hugo's is the place to go. "I went to Hugo's last night; the dance floor was lit and the drinks were reasonably priced," University of Kentucky senior Charlie Greenwelll said. With an awesome DJ every night and a dance floor that lights up like your cell phone in the seventh grade, absolutely no one can have a bad time here. You can reserve a private room for occasions like your bestie's 21st, so you won't have to embarrass yourself in front of the entire bar with your off-beat, sloppy drunk dancing. They have a dress code too, so leave your bro tanks at home and put on a collared shirt.
4. Tin Roof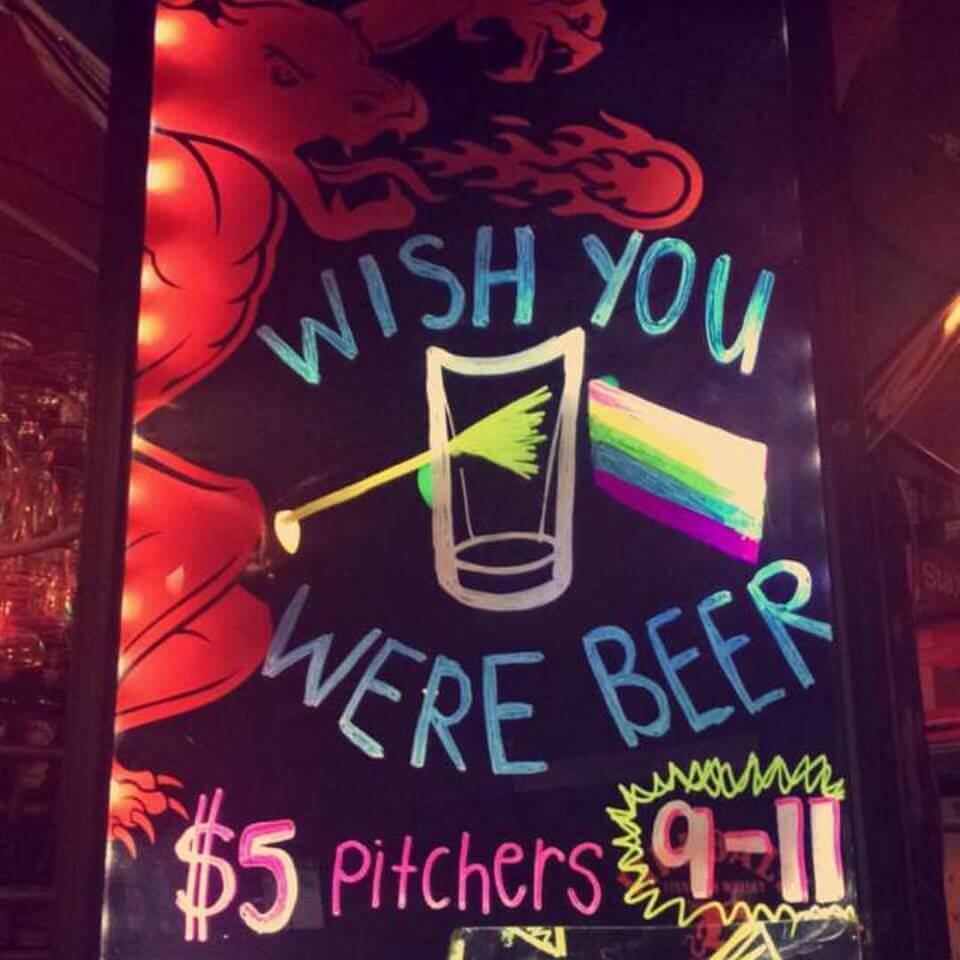 For anyone who's new to the Lexington bar scene and wants to hear live music on any night of the week, you have to check out Tin Roof. Only a block away from Two Keys, this live music joint is a restaurant by day and a bar by night. "Tin Roof is awesome because it hosts not only local bands, but well-known groups who travel through the heart of Lexington," UK junior Davin Green said. Come in Tuesday afternoon for Taco Tuesday, and stay 'till the sun goes down for the greatest pong tournament your college eyes will ever see. And on Wednesdays, get your Snapchat ready when your friends decide a karaoke show is a great idea after one too many $3 Fireballs.
5. Stagger Inn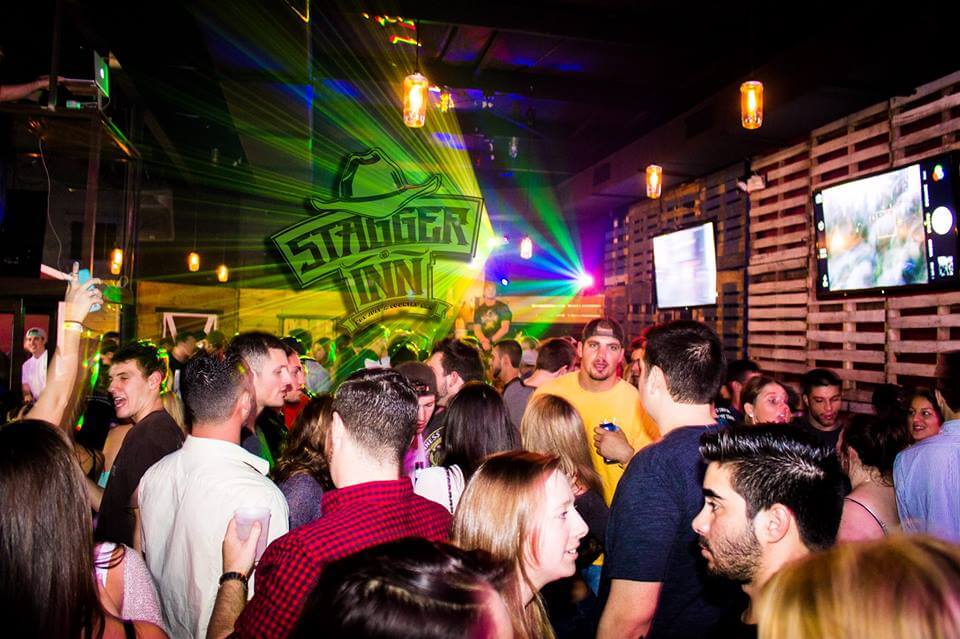 The country atmosphere at Stagger Inn stays true to its Kentucky roots. Located on Main Street in the Fifth Third Pavilion in the middle of downtown, this underground bar has live music and an entire section of the bar entirely devoted to any kind of brew you could ask for. Start the weekend early on Thursdays with $1 pints of Budweiser and $2 Big Blue Nation shots. "Thursdays are my favorite night to go to Stagger, because of Thursday Night Live going on in the Pavilion, just outside Stagger's front door, where local food trucks and bands are set up all night," UK junior Alyssa Marlowe said. If your week has been a bit more difficult to get through, come by on Wednesdays for $2.50 pitchers of Budweiser. Don't worry about dropping your beer navigating through the crowd because a new drink is always cheap.
6. Wild Cat Saloon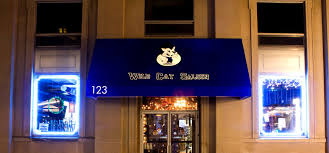 No wild Friday night turn up is complete without stopping by Wild Cat for $1 beers and karaoke. Also found in the Fifth Third Pavilion, this Western-themed bar bares the slogan "Come Sing-Along, Drink-Along, and Rock-Along," and Wild Cat Saloon definitely means it with its popular karaoke stage and abundance of liquid courage to help you hop up and sing your heart out. Wild Cat's a great stop on Friday night bar hops, and after only spending about $4 on beers, you'll be excited enough to fearlessly take the karaoke stage. But a fair warning: never take a fake ID to Wild Cat if you want to have it the next day.
7. Paddock Bar & Patio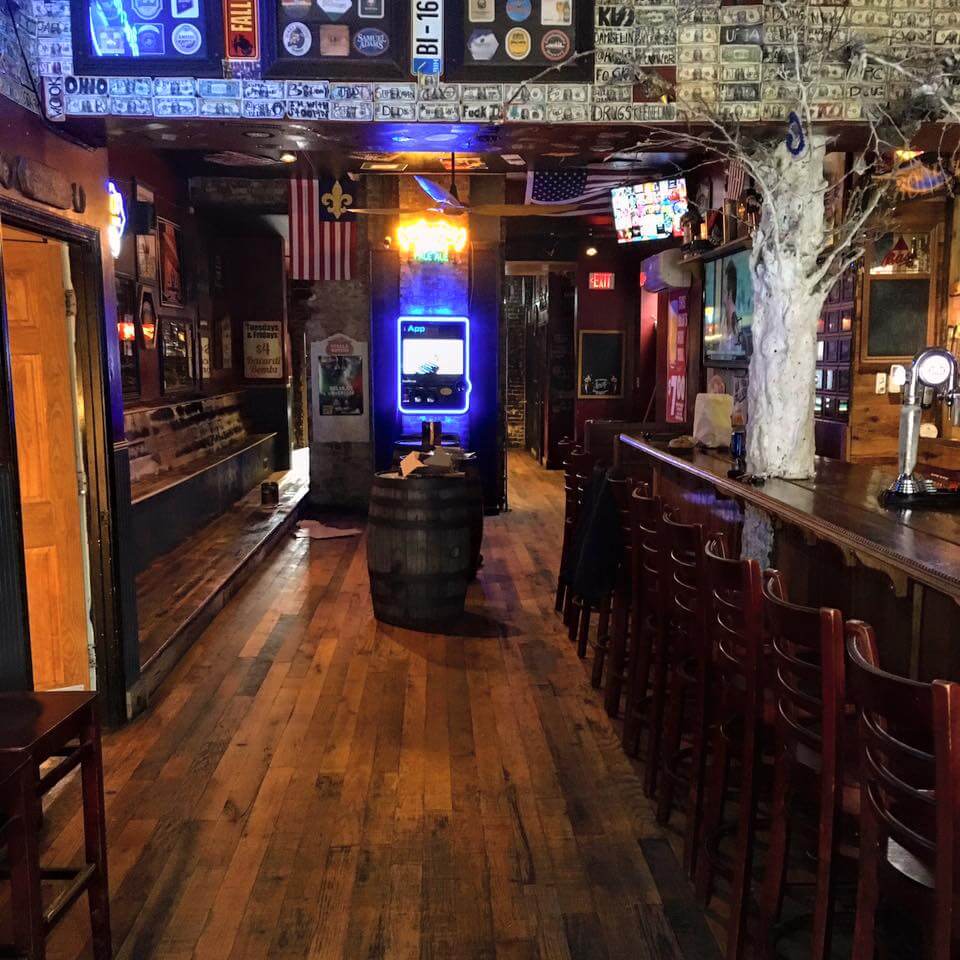 Sitting right next door to Two Keys, this small, hipster bar features a large deck out front and a pool table in the back. Paddock is a friendly neighborhood bar that's simple, casual and fun, especially with a small group playing pool or on a date. "I love Paddock on a chill week night with my friends. The vibe and the staff always make you feel welcome," UK junior Tayler Fleming said. Despite its size, Paddock gets the most crowded on Sunday nights when everyone gathers for "Sunday Funday," the unofficial night to go because its neighbor, Tin Roof, closes for the day. Who really wants to take Sunday night off anyway?
8. Campus Pub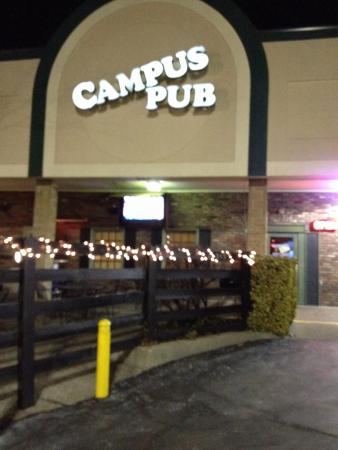 Servers definitely want to check out Campus Pub on Wednesday nights for Service Industry Night. On this night all servers enjoy wells for half off regular price. With a full kitchen open late, you can enjoy burgers, wings, pizza and Campus Pub's famous Pub Tots, which are too delicious to put into words. You can find people here in anything from dresses and jeans to sweatpants on a crowded night. The diverse crowd makes getting to know people super easy. "I go for the people, I stay for the Pub Tots," UK senior Logan Winé said.
9. Sky Bar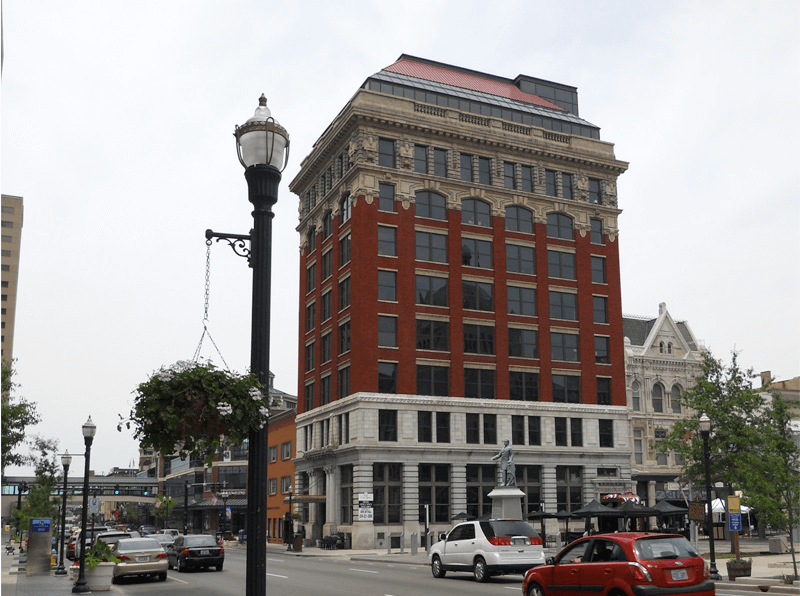 For a classy bar that's best for special occasions or just to shake things up, you have to check out Sky Bar. Located right next to Wild Cat Saloon, the entrance to Sky Bar takes you up an elevator to the ninth floor of the building, giving you an incredible view of downtown. "This place is lit. It's my favorite bar in Lexington," University of Louisville alum Alex Lanning said. You may spend more money than your college student budget allows, but the sophisticated atmosphere and private rooms make it the perfect place to wear that new dress or flex about your brand new grown-up job.
10. Marikka's
This German restaurant and beer bar is a bit further from campus than the rest, but still resides downtown. The authentic German food menu matched with a beer menu of over 700 options gives Marikka's one of the most extensive beer menus in Kentucky and the most beers on tap in Lexington. But the most unique thing about Marikka's is its incredibly active beach volleyball league that holds matches all year. Sign up for spring, summer or fall leagues with your team of four and start training for the next season.