You grew up dreaming of going to the same college as your favorite fictional character. Well, it must of hurt when you found out that the school didn't exist. Sometimes the settings are just as phony as the faulty depictions of college life. Take a look at ten schools you'll only find on your Netflix que.
 1. California University
Saved by the Bell: The College Years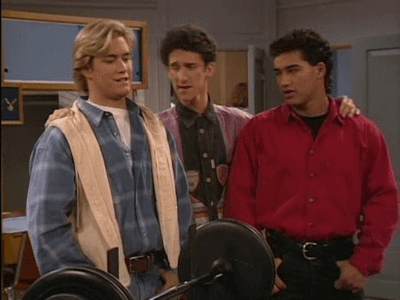 Fortunately, Screech and the gang continued to be "saved by the bell" after their high school days came to an end. Just don't expect to join in on the antics. Although California may be packed with colleges, Cal U won't be found on a brochure. The school is based on the University of California, Berkeley. At least you don't have to worry about dorm advisor, Mike.
 2. Blue Mountain State
Blue Mountain State
 I hope you didn't plan on partying with the "Mountain Goats." Blue Mountain State is as phony as the football team that calls it home.. Something about idealized college football experience just keeps us coming back for the next catch. Maybe the world just isn't ready for the "Friday Night Lights," or the hazing.
3. Cyprus-Rhodes University
Greek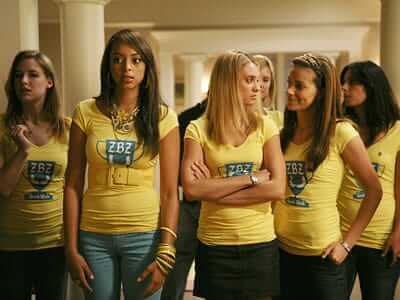 The Mecca for frat bros everywhere doesn't actually take up space on a map. No Cappie or Scenes were actually filmed at the University of California- Los Angeles and the University of North Carolina. You had to wonder how the school ALMOST convinced you to go Greek. In reality, no Greek housing is actually that nice.
4. South Central Louisiana State University
The Waterboy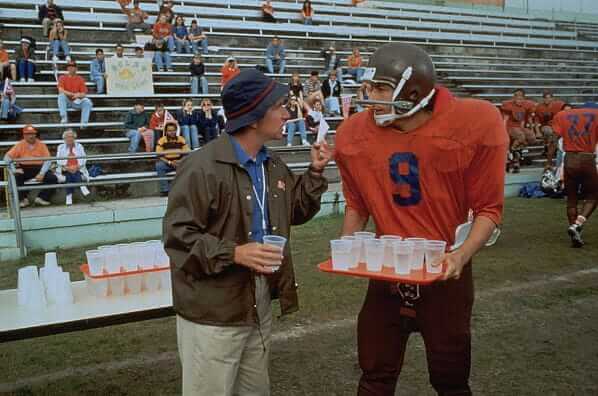 The waterboy won't be serving you your "purified water" any time soon. It turns out that you can't actually party with your professors down at the bayou, and you're never going to eat fried alligator with Adam Sandler (well…at least probably not). But we keep hoping that we can see the Mud Dogs win the Bourbon Bowl anyway.
5. ULA
The Fresh Prince of Bel-Air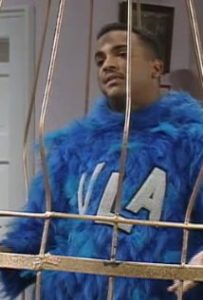 The spoof of UCLA never actually threw killer parties in the student union. Though many lessons of seeking acceptance and finding your place may prove true, you won't find Will Smith working at the "Peacock Stop." No wonder Carlton transferred to Princeton during the series finale.
6. Pennbrook University
Boy Meets World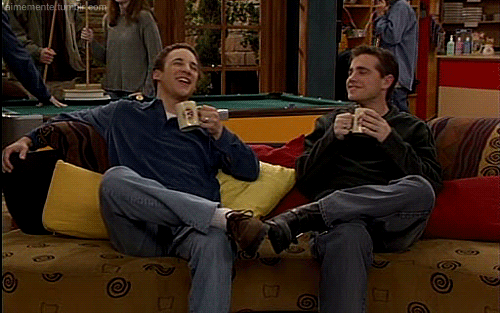 After a series of SAT disasters and rejected Yale acceptances, Philadelphia's favorite friend group found themselves shooting pool and cheering for the "Penguins." The fictional school never graced the streets of Philadelphia and is largely based on a combination of UPenn and St. Joseph's University. Re-runs are the only way to make it into one of Mr. Feeny's lectures.
7. Greendale Community College
Community
"You're already accepted." It turns out that the easiest school to get into is also a counterfeit. The cheap credits and fields of study such as baking and foosball are just too good to be true. Can you imagine double dating with Chevy Chase?
 8. Barden University
Pitch Perfect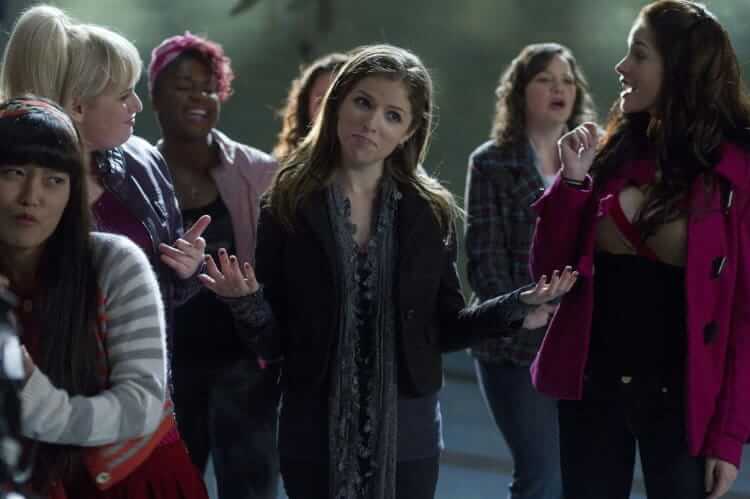 Acca-scuse me? While the Bellas may have won nationals, they won't earn degrees. Barden is as fake as Bumper's dedication to the Treblemakers. Maybe that's why characters had so much time to tone their vocals; you never saw them in class. While other schools actually offer aca-champions, Barden's successes are limited to the screen.
9. South Harmon Institute of Technology
Accepted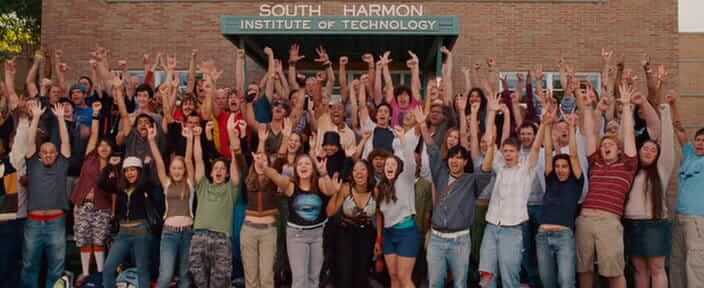 Though the movie itself originally prided itself in the school's lack of credibility, it's hard to deny the appeal. Who wouldn't want to read the S.H.I.T Rag, attend ridiculously themed parties and decide the curriculum. Sign me up for psychokinesis.
10. Faber College
National Lampoon's Animal House
The setting of National Lampoon's love letter to college life has never admitted an actual student. Film writers based the toga parties, naked pillow fights and pothead professors on fictionalized versions of experiences at Dartmouth. While you might kill to party with "Bluto," you wouldn't want to deal with Dean Wormer and "double secret probation."
Your college certainly isn't fake—so you'll need real clothes to wear to class.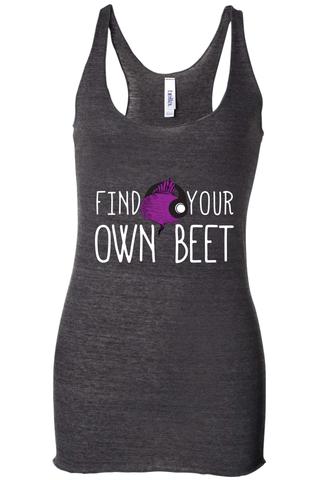 Find Your Own Beet Racerback Tank Top: $24.99