Calling all beauty gurus: Looking for a way to refresh your makeup routine, but spent your entire refund or work study check on textbooks and access codes? Luckily, your makeup addiction no longer has to be your guilty pleasure, even on a college budget. If you want long lasting yet affordable makeup, just head right over to your local drugstore. And don't let the miles of aisles intimidate you—we've narrowed them down to the best products that give you the highest quality while not breaking the bank.
These 10 drugstore makeup products will keep your budget and your beat intact.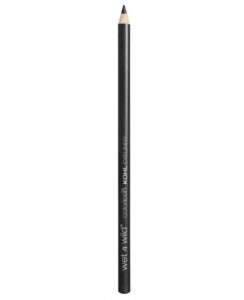 Forget that expensive liner you always end up smudging anyways. Wet n Wild's Kohl Liner may cost less than $1, but its value goes way beyond those quarters you could have spent on parking. The liner fights through sweat and tears, making it perfect for a long night out or an impromptu trip to the gym. "I've been wearing it since middle school and it has never failed me," Savannah College of Art and Design senior Rianna Powell said. "It goes on so smooth and it's not running down my face by the end of the day." You can cry to as many episodes of This Is Us as you want before you're dragged off your couch to go out for drinks that this time, you can actually afford.
Price: $0.99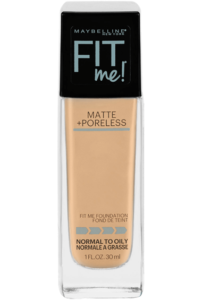 Finding a budget-friendly, yet long-lasting foundation? Almost impossible. Finding one that doesn't leave a caky finish? You might as well call upon a higher power for a makeup miracle. Well, all hail the makeup miracle workers because this ultra-lightweight foundation will leave your skin looking fresh and natural, even if your skin is normal or oily. "This summer I've been to three pool parties and this foundation held up even through Florida's heat and humidity," University of Florida junior Bailey Wingate said. Your skin (and wallet!) will thank you later.
Price: $7.99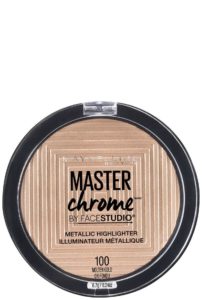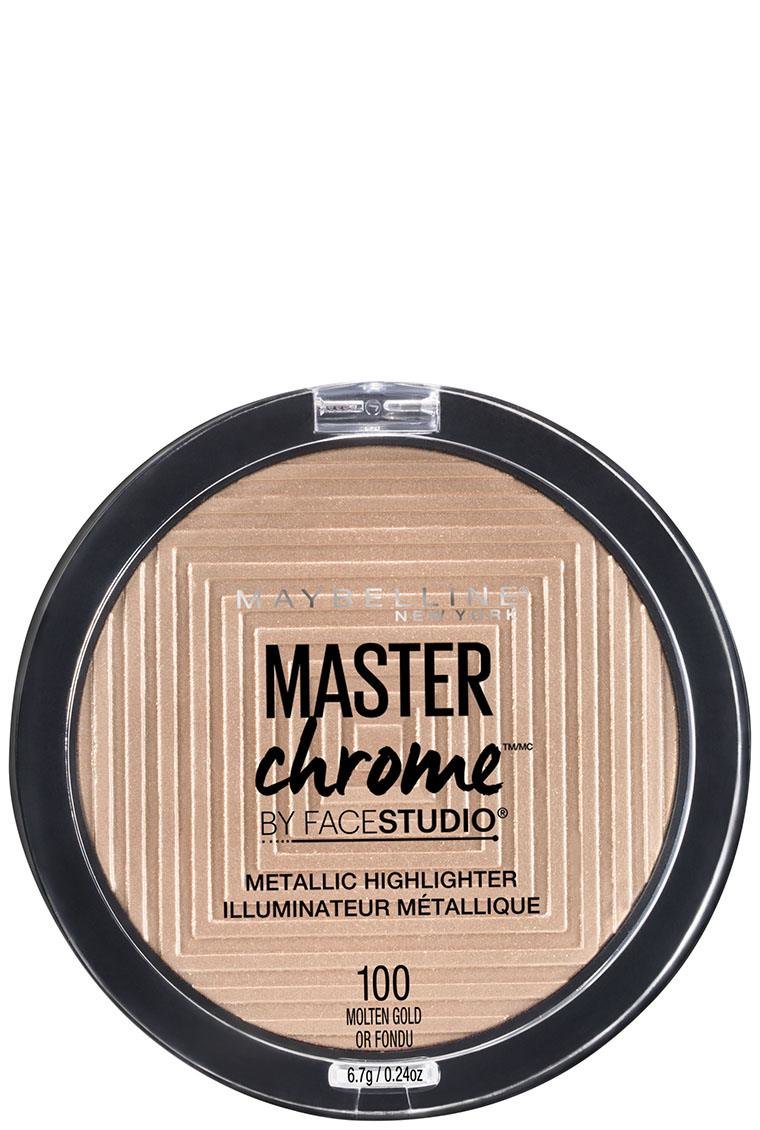 You won't have to splurge on an expensive Bahamas plane ticket to get that post summer vacay glow—just stop in the drugstore. You'll get a poppin' highlight that won't smudge off your face if you rub up against someone…. or your desk during that quick lecture nap. "It gives me the same blinding glow that my high-end highlighters do, but for a fraction of the price," UF junior Mia Mister said. "I get compliments every time I wear it." Trust us, that J. Lo glow from within doesn't have to cost an arm and a leg.
Price: $9.99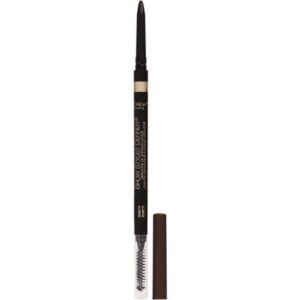 The secret's out: You don't have to spend Kardashian koin to break the internet with your brow game. This handy little pencil has a precise tip to recreate tiny brow hairs for a defined shape. "It's affordable and glides on, helping me achieve the shape I'm wanting," UF senior Myia O'Neal said. Brows on fleek for the price of your favorite Chipotle bowl? Sign us up.
Price: $8.99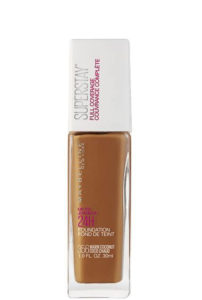 When faced with setting aside some savings or coughing up our entire check for that flawless skin look, most of us would choose the latter. But what if you didn't have to choose? This beauty steal gives smooth, even-looking skin and is formulated for 24-hour wear, that stops oil from breaking through. It won't melt into a patchy mess walking between classes. "I love how beginner friendly it is and the flawless finish it gives your skin without much effort," UF senior Simone Norman said. With 16 shades, you can indulge in Sephora-esque quality on a CVS budget.
Price: $11.99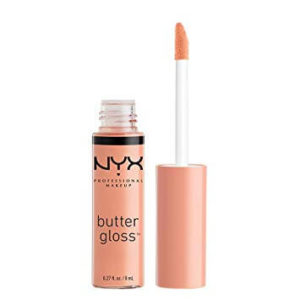 Remember back in 2001 when you had at least 4 roll-on sticky, yet shiny lip glosses in your shoulder purse? While we may have moved on from LipSmackers, we still want a bargain. NYX Butter Gloss gives you that same high-shine without having to eat your hair, melting into your lips and keeping them looking kissable all-day long. "It's so easy to apply and gives a beautiful glossy finish, without the stickiness," junior Ariel Ellison said. There is no excuse for not keeping a few in your makeup stash or campus backpack.
Price: $5.00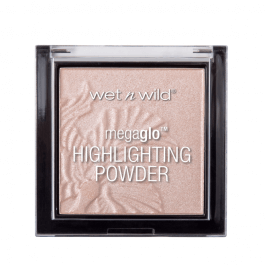 Consider this the drugstore's secret little beauty weapon, perfect for when you want to look like you have it all together even though you just spent $200 on a textbook you might not even use. "The first time I wore it I finally knew what people meant by looking like a glazed donut because I was beaming," UF senior Olivia Brown said. This cream-of-the-crop drugstore option will help you get your glow on throughout summer classes and beyond. You can never be too glowy, right?
Price: $4.99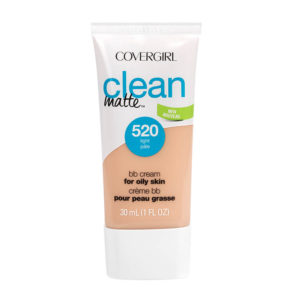 Had a long night, but still need to look presentable for your speech at 8:30 a.m.? This master multitasker offers the perfect amount of coverage to hide those bags while keeping you shine-free all day. And the best part? You don't have to eat cup of noodles all week to cop this product. "I can complete an entire dance routine and sweat all day without it dripping down my face," University of Central Florida freshman Gabby Actor said. This perfect little tool will cut your makeup time down by half and still keep you under budget.
Price: $7.99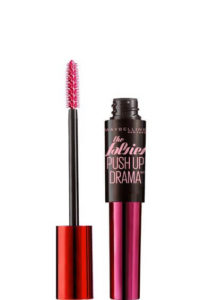 You no longer have to spend big bucks for big results when it comes to mascara. After all, spending less than the cost of two venti pumpkin spice lattes for flirty eyes sounds like a deal to me. The best part? You can apply extra coats for the "false lash effect" without it leaving flakes and bits all over your face. "My lashes are visibly longer and thicker," University of South Florida freshman Tiffany Longsworth said. "I can get the perfect long lasting volume without it smudging."
Price: $10.49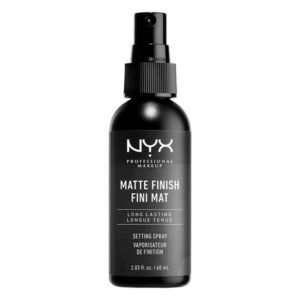 Who said you have to sacrifice performance for price? Not anyone who tried out this little miracle worker. With the NYX Matte Finish Setting Spray, you'll be able to walk across campus, sweat it out at the student rec and then hit up ladies' night looking like you just applied your makeup. "I never have to worry about my makeup rubbing off, and it helps keep my face from getting oily," UF senior Naji Williams said. No matter what makeup you have on underneath, as long as you apply a good setting spray, your look is guaranteed to stay on point all day—and save you a few dollars in the process.
Price: $8.50