Attention beauty enthusiasts of the world: Do you want to walk out of the house with a radiant, full face of makeup while also preventing the harm of animals? Of course, you do. As both makeup lovers and humans of the world, we must stand together to fight against inhumane animal testing and harvesting. But with so many makeup brands out there, knowing which brands abstain from using animal products seems difficult.
Keep reading to discover 10 cruelty-free makeup products that will not only change your life, but the lives of animals who cannot fight for themselves.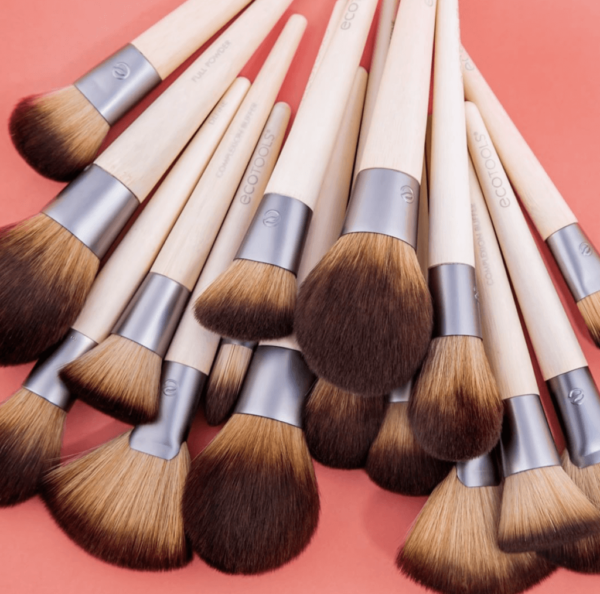 My makeup obsession began with buying brushes. I bought over 50 brushes. Yes, I had a problem. Don't worry, my bank account and I learned our lesson. My brush collection includes a blush brush, powder brush, contour brush, foundation brush, concealer brush, angled eyeshadow brush, highlight fan brush and—my ultimate favorite, ladies and gentlemen—the blending brush. All these brushes do different things and you must use the correct brush to perfect your eye look. Eco Tools makeup brushes serves as #1 on my makeup brushes list. These soft, effective and cruelty-free brushes are made from recycled material and renewable bamboo. Eco Tools products also support women with their #MyTrueBeauty campaign, focusing on women empowerment and encouraging women to become the best version of themselves. Talk about girl power and cruelty-free power all in one.
Price: $13.25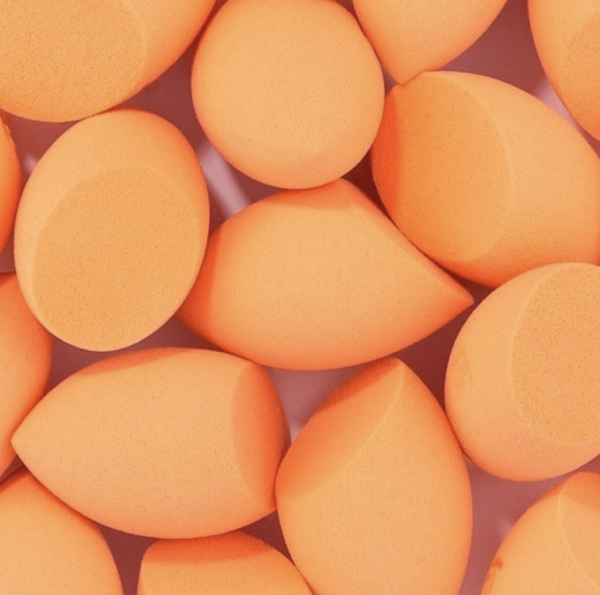 Next up on the list comes what I like to call the miracle worker, but you may know as a beauty blender. A beauty blender serves as the foundation of the full face, pun intended. Use the beauty blender to apply your foundation, leaving it with an evenly blended smooth finish. Although Real Techniques has a plethora of beauty blenders, they are famous for their orange Miracle Complexion Sponge which is made of polyurethane foam with RT stamped into the sponge. The best part of all, Real Technique products are 100 percent cruelty-free.
Price: $8.19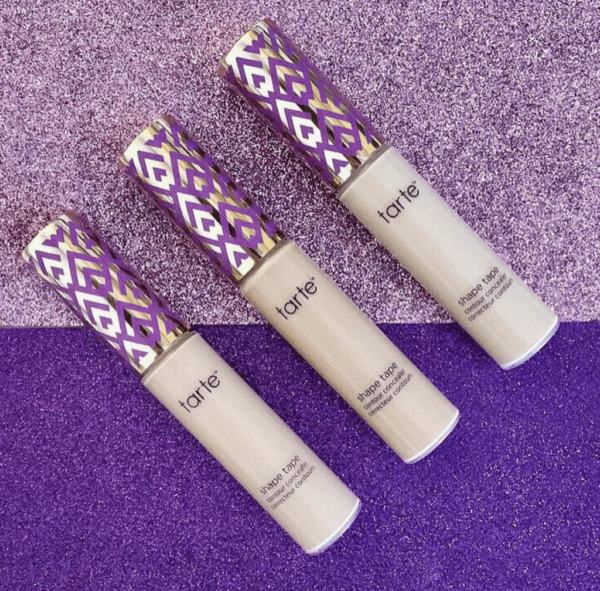 If you think you already use perfect concealer, honey, you got another thing coming. Tarte calls this vegan-friendly product, "America's  #1 Concealer" and I could not agree more. A little bit goes a long way with this product, and to hide blemishes, acne scars and dark circles like never before. Prepare yourself for a night of bomb selfies with your girlfriends because you did not come out to play! With 14 different shades for all skin types, Shape Tape Concealer will leave you with a full coverage matte, flawless finish.
Price: $34.70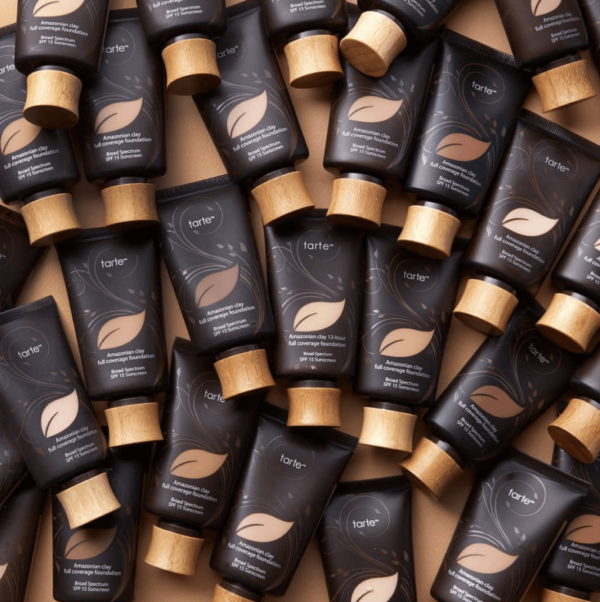 Do you suffer from back to back classes on Monday and need a foundation that will last all day? Tarte wows us again with their Amazon Clay 12-Hour Full Coverage Foundation which includes SPF 15 sunscreen. "This foundation really is full coverage and lasts all day. I'm a server, and even after working a double, my face still looks perfect," said Palm Beach State Community College sophomore Stacey Rodriguez. This vegan bad boy comes in 40 shades, leaving us with oil-free balanced complexion. Through your three-hour bio lab, your walk from the bio-building to algebra class across campus and your late-night study sesh at the library, this foundation leaves you looking fab no matter the stress college brings.
Price: $39.00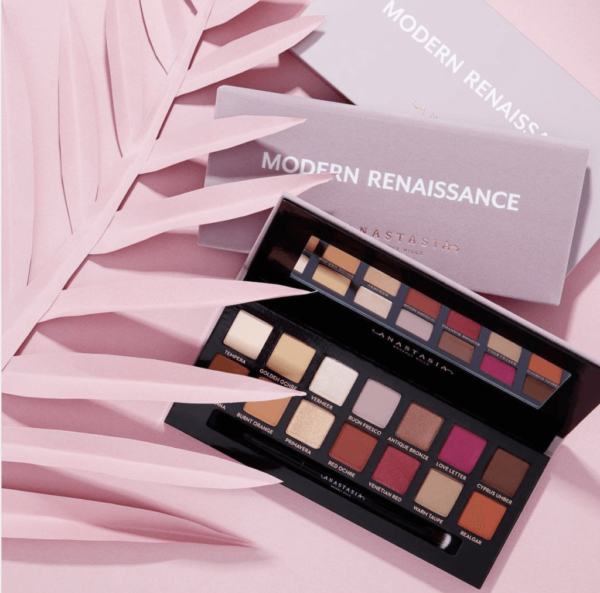 The cruelty-free, Modern Renaissance blesses our eyelids with 14 stunning shades. On busy days when I have classes till 5 p.m., work right afterward and I'm rushing out the door in the morning, I like to wear a more natural look. Bluntly speaking, however, I'm a go bold or go home type of girl and I am proud to say my full-face self never fails to make a statement. Whether neutral or bold, the Modern Renaissance has 14 beautiful shades including 11 matte and three metallic richly pigmented shades that compliment all skin tones.
Price: $59.99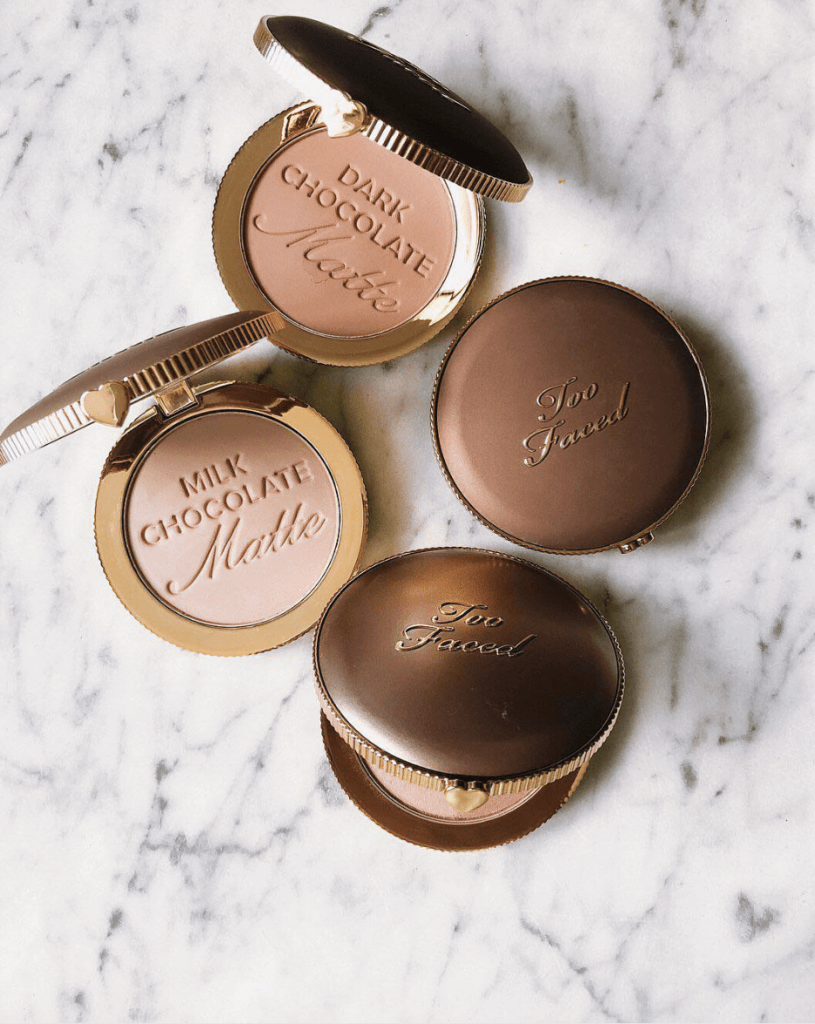 I scream, you scream, we all scream for cruelty-free vegan bronzer! Infused with 100 percent real cocoa powder, this bronzer indeed smells like rich yummy chocolate. Too Faced keeps their "long-lasting" promise for up to eight hours making you the bronzer queen on those late Saturday nights with your girls.  While the Modern Renaissance palette helps me achieve a bold eye look, the Chocolate Soleil Matte Bronzer warms up my skin where the sun naturally hits allowing a more effortless look.
Price: $24.55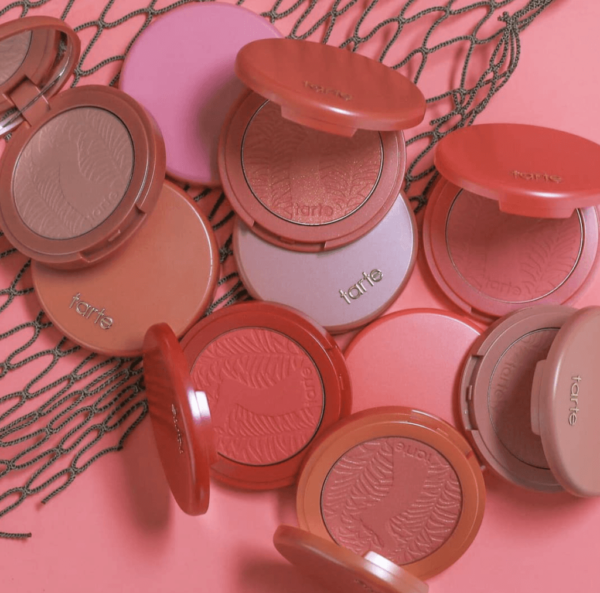 Who needs a guy to make us blush when we have the Tarte Amazon Clay 12-Hour Blush? This soft powder contains vitamin E allowing antioxidant-rich skin. Find which of the 14 shades, leaves your cheeks pink and rosy. And remember, boys come and go but the Tarte Amazon Clay Blush stays forever.
Price: $19.59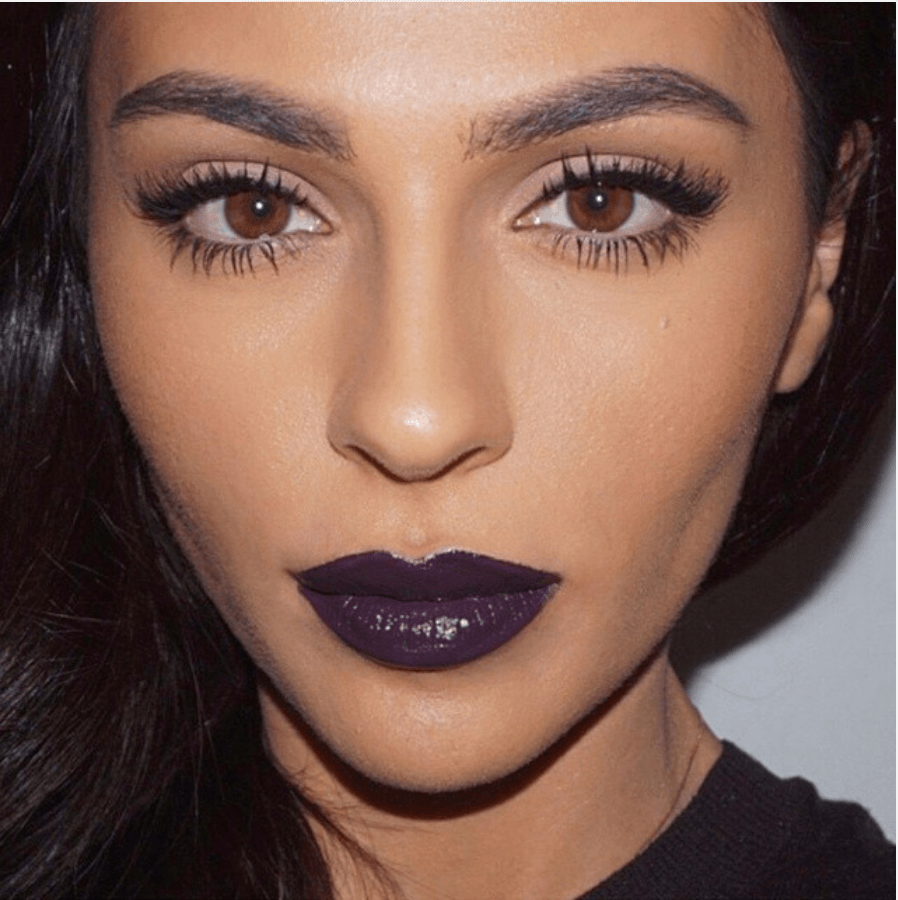 Having trouble achieving the perfect cupid's bow? Same, girl, same. Although I apply lip color last thing when I beat my face, it remains my favorite part of my makeup routine. Perfecting my cupid's bow however, takes time but my Too Faced's Melted Lipstick in the shade "Chihuahua" helps me get the job done. Long-lasting, vegan, cruelty-free Melted comes in 26 different colors and smells delicious.
Price: $23.99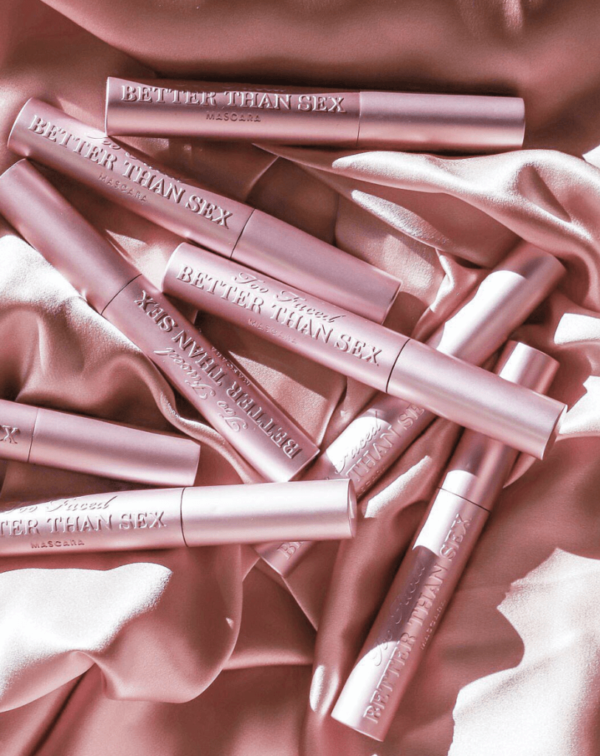 Is the Too Faced Better Than Sex Mascara really better than sex? Debatable. However, this pink magical tube will definitely leave your lashes long, thick and volumized. On the days your embracing your natural skin glow but want a little something to make you not look completely dead for your 8 a.m. calculus class (I feel your pain), pair your favorite clear lip gloss with the Better Than Sex Mascara. Best of all, the Better Than Sex Mascara is cruelty-free and vegan-friendly.
Price: $24.00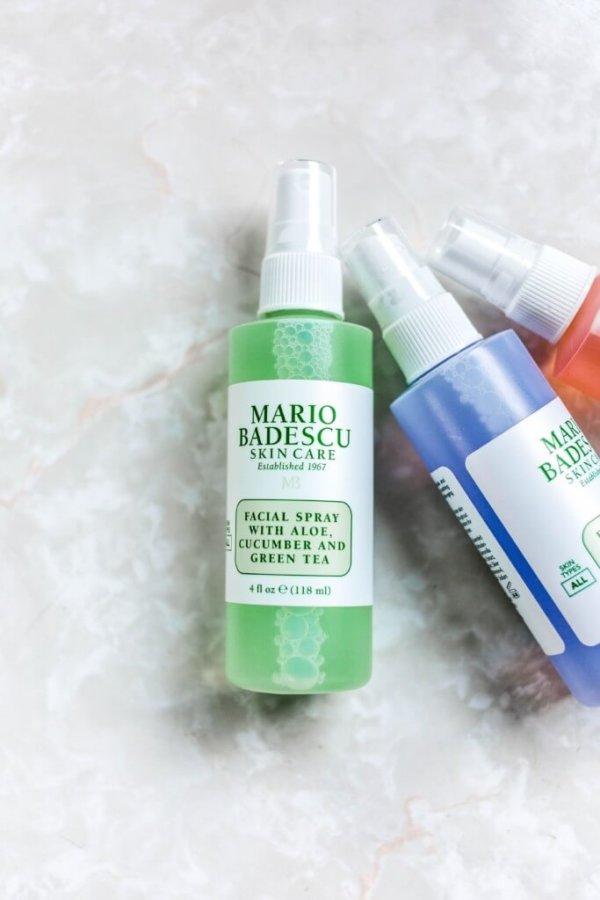 Does your face feel super oily and cakey after a couple of hours of applying makeup? Change your life with the Mario Badescu Facial Spray. You can use it as a setting spray or refresh your full face throughout the day. This gentle hydrating spray comes in three scents: aloe herbs and rosewater, aloe cucumber and green tea and lastly, aloe chamomile and lavender. My love for this spray continues to grow as I am on my third bottle and I even use it in the morning right after I wash my face.
Price: $12.00
Now that you know the possibilities of cruelty-free and vegan-friendly makeup products, join me in the battle against animal testing. When you beat your face for a night out, do it with cruelty-free products, as no animal deserves to be in pain at the expense of another. I will say it once more, you can save the animals and glow with a full face too.