As someone who has lived in Garden Grove her entire life and seen it grow, I'd say that the homey, warm feeling the city gives me never once left my heart. How could it? With its sidewalks decorated with palm trees and lights and its suburban streets filled with relatively calm traffic, I really can't imagine myself wanting to live anywhere else. Its selection of activities is no bland recipe, either; even in the midst of COVID-19, Garden Grove remains home to a unique variety of restaurants, parks and hangout spots that people love to enjoy in Orange County, CA.
Take a look at some of these COVID-safe activities to do in and around Garden Grove:
1. The Promenade
Don't miss out on The Promenade in the northern side of Garden Grove—though the numerous palm trees ridden throughout the parking lot make the plaza quite hard to miss. The Promenade has some great activities to do from reclining in the plush seats of the Regals 16 Movie Theater to grabbing a bite at Panda Express, Wingstop or any of the other restaurants sprinkled throughout the plaza that currently offer dine-in.
"I go there for the food. There's Roasting Waters, and a sushi place right next to Roasting Waters that I really enjoy," University of California, Los Angeles sophomore Kaylee Nguyen said. "I've also been into the movie theater before because my brother and dad really enjoy watching movies there, and the seats are really comfortable! The chairs can recline, and the air conditioning is very nice too. Even though I don't usually enjoy watching movies, I would absolutely be willing to go there regardless because it's so comfortable."
At night, the blue lights of the Regals 16 Theater radiate a beautiful glow, making it a wonderful place to stop by for a late-night movie and a bucket of popcorn.
2. Haster Basin Recreational Park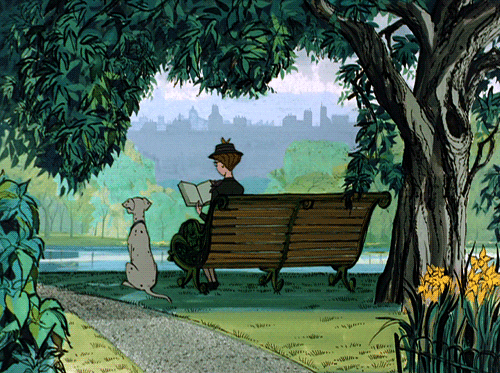 Have a picnic in the beautiful scenery of Haster Basin Recreational Park. Cute, flowered bushes and tall trees create a wonderful area to bask in the sun and calm your harried emotions. The pond seems to stretch for miles, making it a great spot to take pictures. Haster Basin provides a comforting experience for anyone seeking to unite their inner soul with nature. Not to mention that like every other park, it has a playground. Feel the wind on your face as you sway on the swings, or even slide down the slide if you feel like revisiting your childhood; no one's stopping you.
3. Steelcraft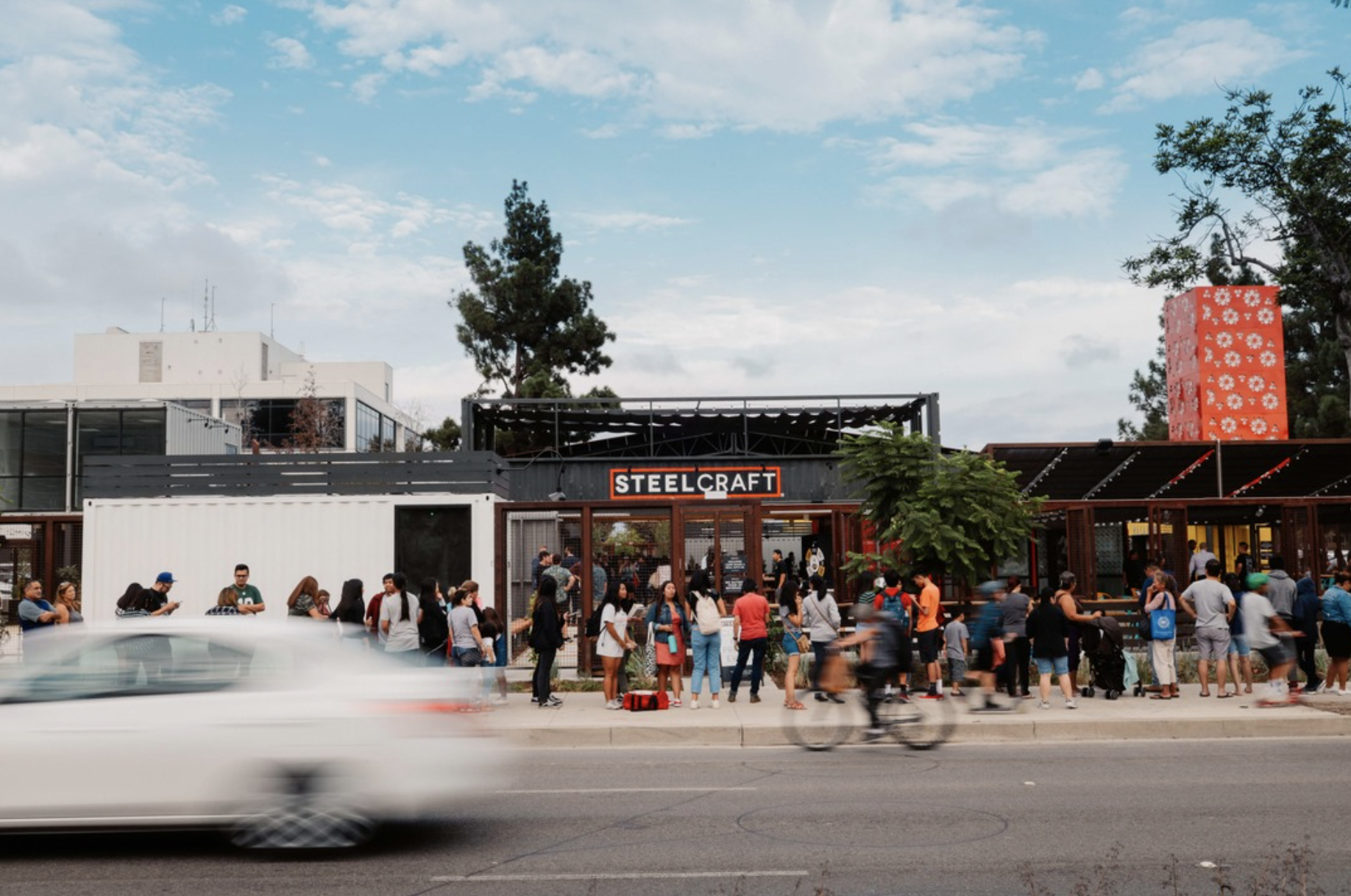 Treat your tastebuds to Steelcraft, an outdoor dining area with 5 different kitchens and multiple desserts to choose from. Grab an ice cream shaped like a rose, or a warm coffee to sip. The eatery provides many tables to sit at with a great view of the streets outside. Because Steelcraft tables sit out in the open, the smell of the fresh air gives a refreshing feeling to go with your food. Steelcraft also offers a fun arcade where you can play a vast number of games. Be sure to check the closing times for the kitchens you'd like to visit, as each vendor closes at their own time. You don't want to miss any of the delicious foods you came for, after all.
4. Garden Grove Main Library
Ask any Garden Grove resident about the park with the two gigantic lawn chairs, and they'll probably know what you're talking about. The two-floored Garden Grove Main Library contains a selection of books for you to sit back with and relax. A small park with a pond lies right beside it. The big orange and yellow lawn chairs sitting in a corner of the park will be the sign that says you made it to the right place.
"This is the library I go to most often! The library provides a wonderful and peaceful environment for me to study and be a little more productive. In the summertime, I would visit the library often as an alternative to staying at home all day," University of California, Irvine sophomore Jacqueline Pham said. "They provide fast WiFi and air conditioning so I never have to worry about feeling uncomfortable or running out of internet to work with. The park behind the library is also very fun to walk around. There are always interesting things to see there such as these two humongous-sized chairs, geese, and an incredible amount of turtles swimming in the pond."
What better way to enjoy yourself COVID-safely than by curling up with a book in a quiet park? The library sits about a 3-minute drive away from Steelcraft, if you crave a full stomach with your book.
5. Chung Chun Hot Dog and Mochinut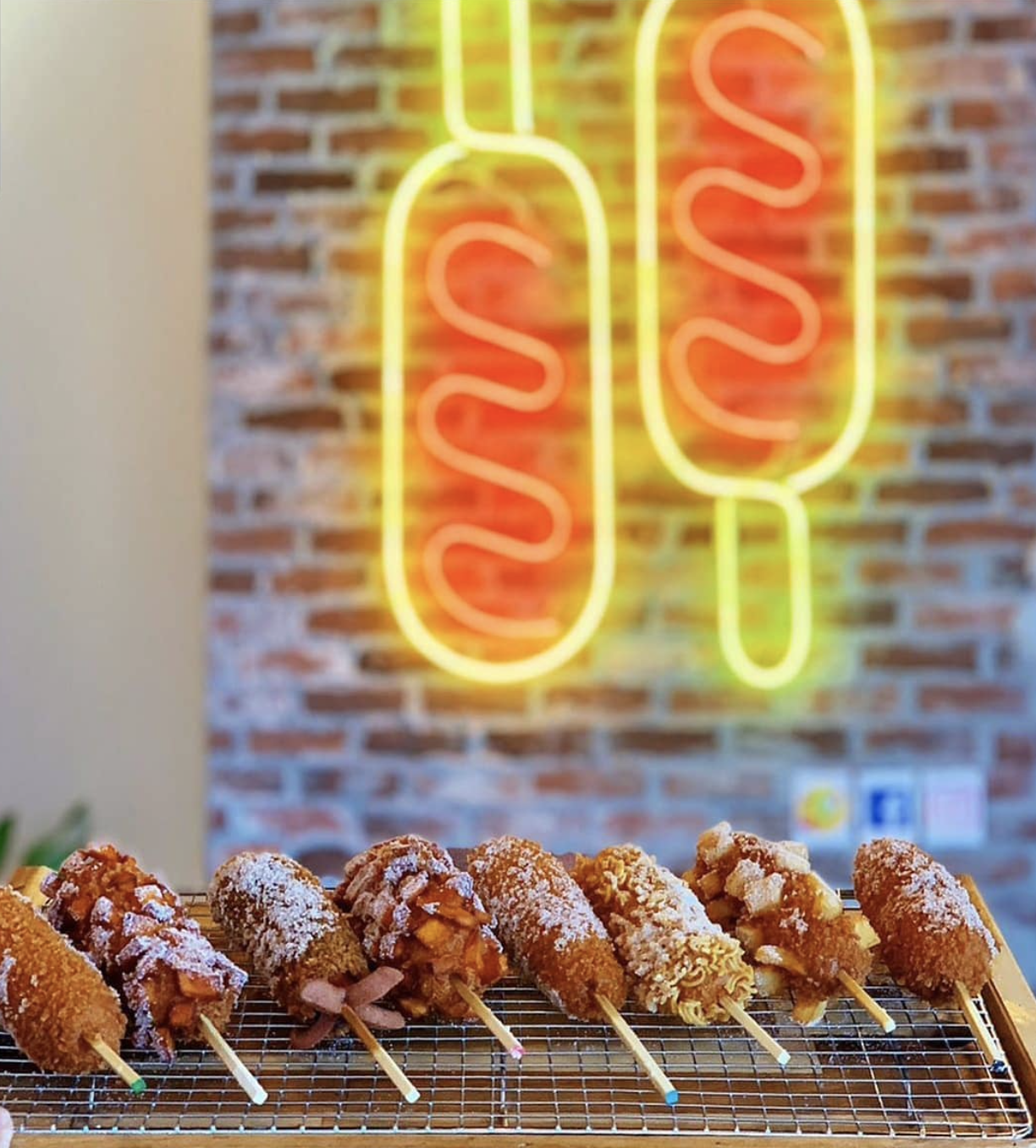 Street food doesn't get any better than Chung Chun's Korean hot dogs. Notably, their hot dogs have a crunchy, sugary batter on the outside with a cheese filling on the inside. Don't just come for the Korean hot dogs, though; Mochinut, housed in the same building, bakes delicious mochi donuts. With flavored glaze on top and a soft texture on the inside, Mochinut's donuts never fail to give a sugar rush. The building looks quite small, but you won't miss the donut and hotdog logos on top. Be sure to visit Chung Chun Hot Dog and Mochinut for a sweet and savory snack.
6. SomiSomi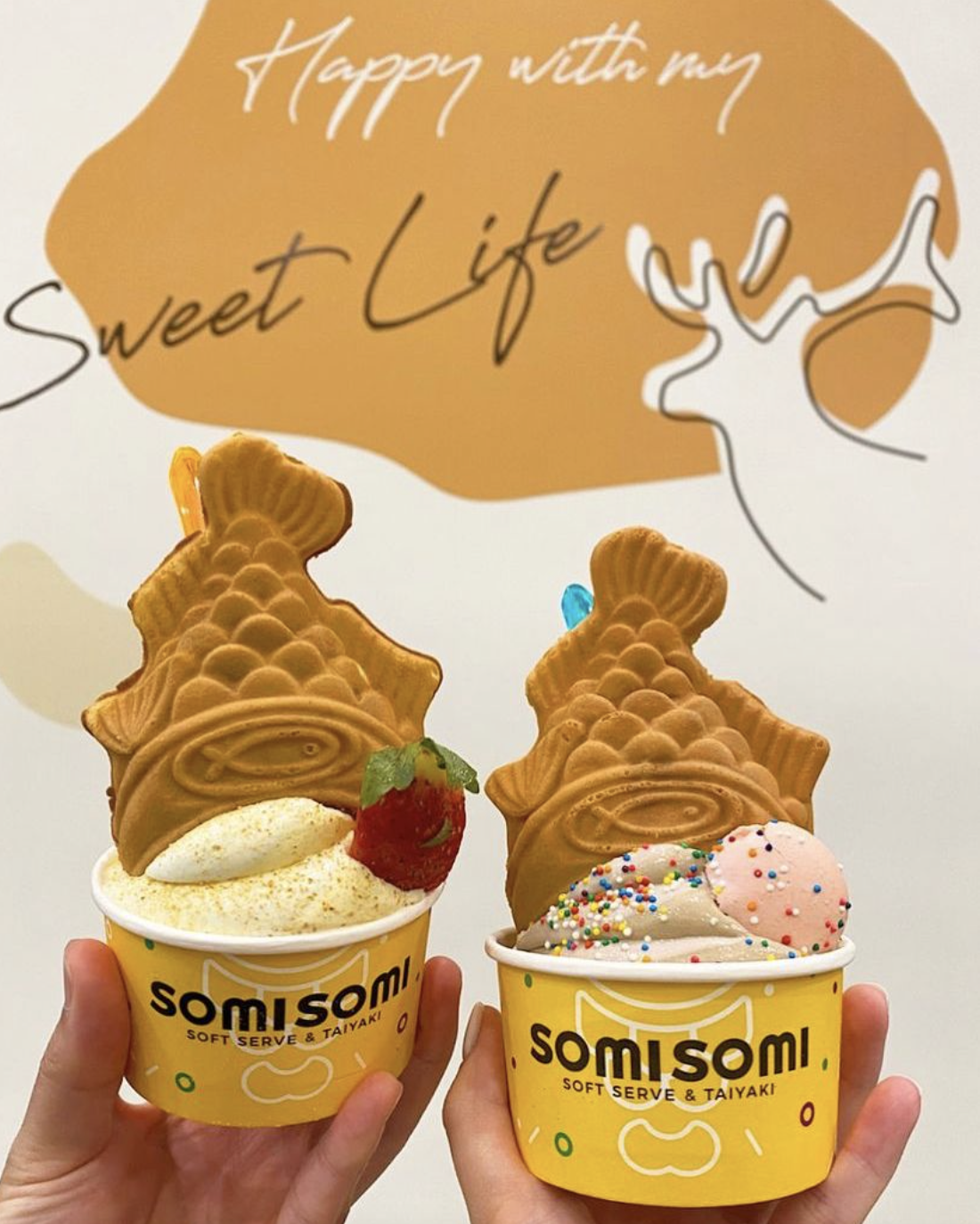 To our sweet-tooths: stop by SomiSomi, a unique soft-serve ice cream place with fish-shaped waffle cones called taiyaki. Their ice cream ranges in flavors such as milk tea, matcha and ube, and possesses a rich, smooth texture you won't find in store-bought ice cream. The warmth of the taiyaki fills the stomach with comfort, with its sweet filling ranging in flavors such as red bean, Nutella and custard.
"My first memory of SomiSomi in Garden Grove was with a friend that introduced me to eat the ice cream there. I remember my first impression of it was that it was a neat ice cream location with a simple menu, which made it easy to quickly make a decision on what to order," Pham said. "I always enjoy eating a bowl of ice cream topped with taiyaki fish with a delicious filling. The ice cream definitely suits my taste but what makes the flavor even better is that I would always come back with my loved ones to laugh and share warm memories over a cold, delectable dessert."
Doesn't that sound amazing?
"What I think really makes this place unique is the different flavors they have because they are never always the same ones. They have various delicious flavors such ube, milk tea, matcha, sesame, or even Oreo. They also have many swirl options and other seasonal flavors as well," California State University, Fullerton sophomore Jasmine Munoz said. "This dessert spot is definitely one that everyone should try for the unique experience of the nice and warm fish shaped desert with the sweet and creamy soft serve ice cream perfect for any occasion! I love visiting this place and trying different combinations each time!"
Customers have the option of ordering a cup of ice cream, a taiyaki or both together, with the ice cream inside the fish waffle's mouth. Personal recommendation: order the ice cream and taiyaki separately, so that your taiyaki does not get soggy and you can thoroughly enjoy both desserts.
7. The Outlets at Orange

Looking to unwind by shopping? Go on the shopping spree you deserve at the Outlets at Orange, an open-air mall near Garden Grove in the center of Orange County. Decorated with fountains and palm trees, The Outlets hosts over 100 stores including H&M, Forever 21, Windsor and more. In the evening, all of the buildings' lit up signs and the walkway's lights appear dazzling to the eye. If you're feeling hungry after your spree, check out the numerous restaurants and dessert places that sit right next to any of the clothing stores. Don't forget to see the latest movies in the huge AMC Orange 30 theater as well.
8. Downtown Disney District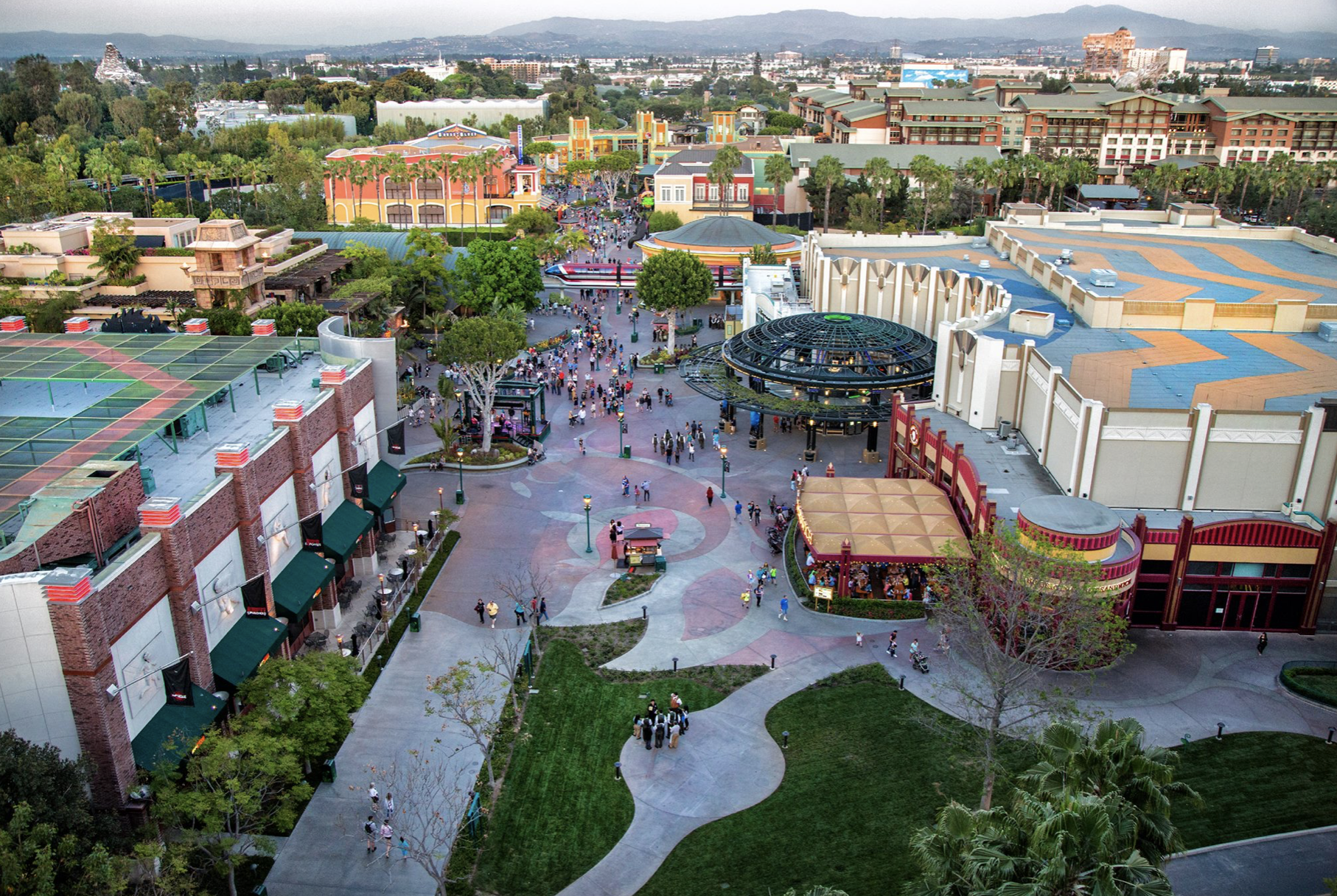 If you want to have fun in Garden Grove and don't live under a rock, you probably know that the happiest place on Earth lies merely 10 minutes away from the northern border of the city. While your itinerary should certainly include Disneyland, don't forget about the Disney-themed shopping center that sits just a walk away. The district offers a multitude of creatively designed Disney-themed shops that decorate the boardwalk, with a select number of restaurants that cook delicious food as long as you wear a mask indoors. Any Disney fan can find something to enjoy in the Downtown Disney District. Be sure to point out the huge purple dragon on top of the LEGO Store to your friends when you head to Downtown Disney.
9. Mission Escape Games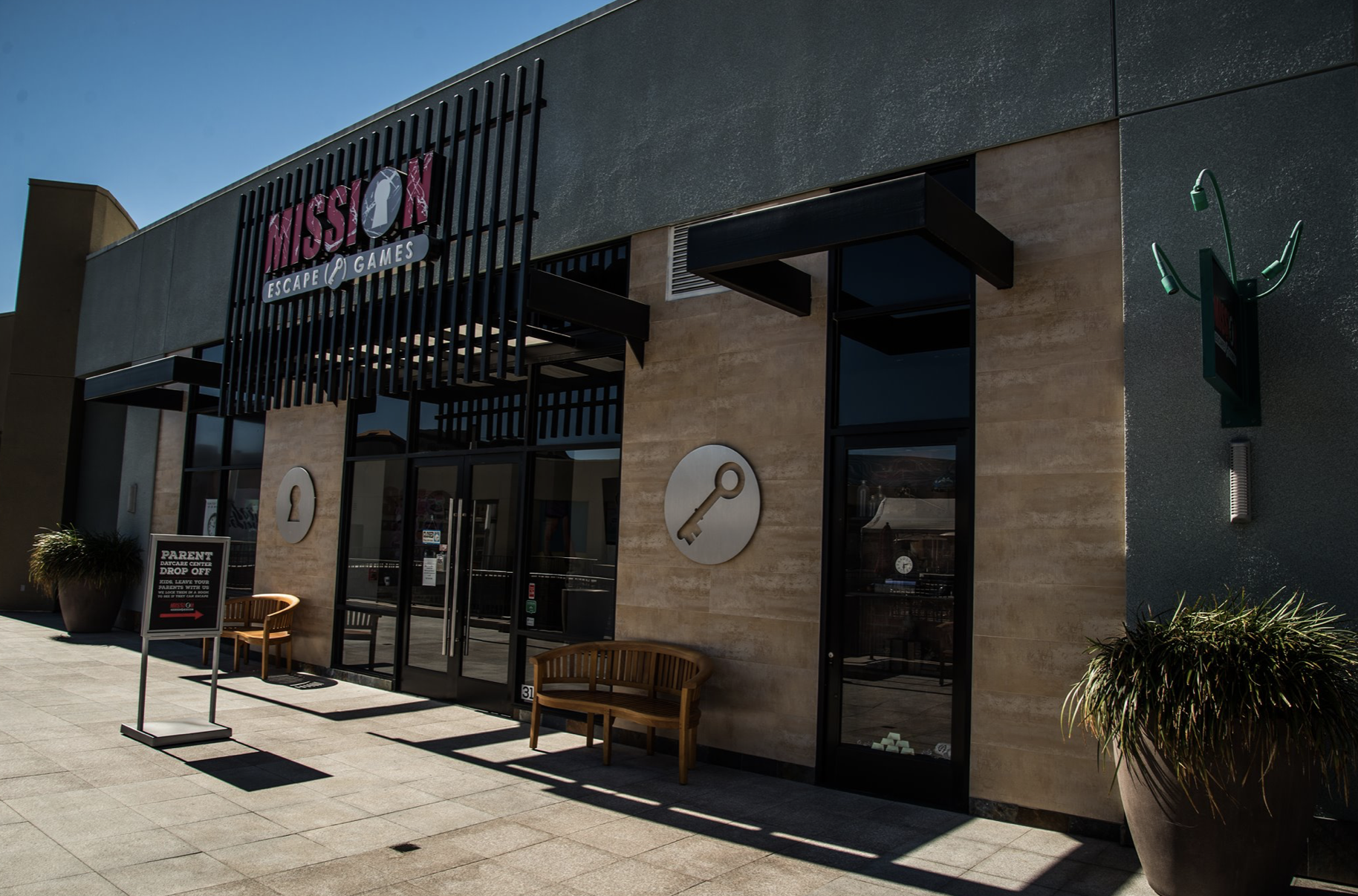 After a long time inside, it's time to leave the confines of your house… only to be trapped in another room? Visit Mission Escape Games, a little ways from Downtown Disney District, if you're looking to solve a mystery. The venue has four different rooms to choose from, including the horror themed The Darkest Hour: Torture Chamber as well as a name that might sound familiar to our bookworms: The Hydeout: Mystery of Henry Jekyll. All staff follow CDC guidelines and regularly sanitize everything, so rest assured that Mission Escape Games makes solving puzzles and finding an escape route a completely COVID-safe experience.
10. Newport Beach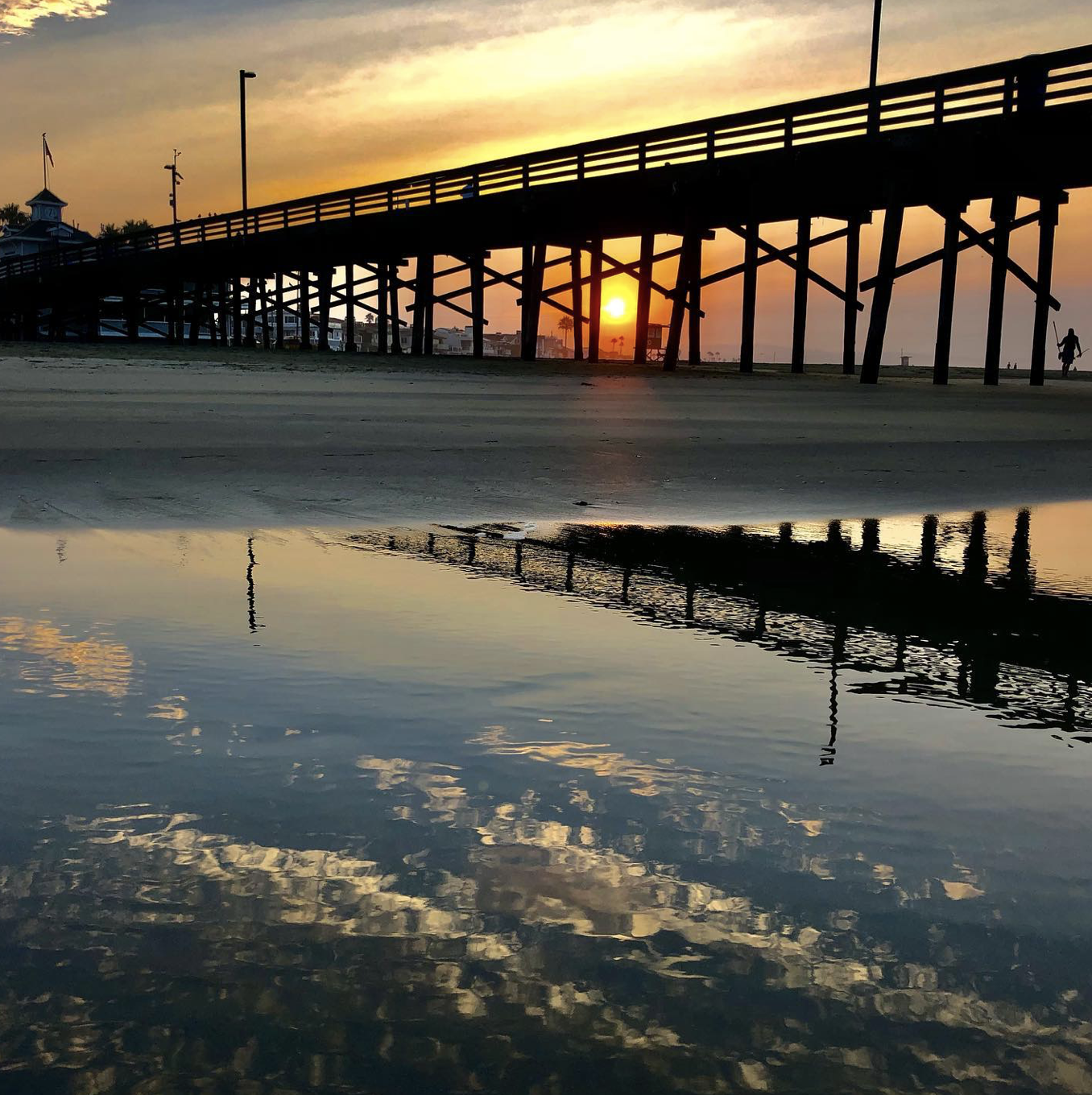 While Garden Grove itself does not contain any beaches, many residents like to visit beaches in the surrounding area, one being Newport Beach. Dip your toes in the crisp, blue water or take a refreshing walk by the shoreline. Many stores and restaurants line the boardwalk just outside the beach for you to visit and treat yourself. Last but not least, don't forget to check out the wooden pier. If you make the walk to the end, you'll find a great place to take beautiful sunset pictures with the glittering ocean behind you.