Finding your place in college can be challenging, especially at a university as large as Ohio State. Joining clubs and organizations makes finding friends and your home that much easier. Whether you enjoy sports, theatre or fitness, a community exists for everyone.
Check out ten clubs at OSU you have never heard of but will definitely want to join after reading this.
1. 8th Floor Improv Comedy Group
For people who appreciate comedy and have the desire to perform on stage, 8th Floor Improv comedy group gives naturally witty students an outlet. This premiere improv comedy group hosts monthly shows in Ohio State's Union, in dorm common rooms and at student organization events. "Through 8th Floor, I've found my family on campus and gained an understanding for the value of comedy in my social life, professional life and in social justice," said Ohio State junior, Lucia Collichio. This club allows students to not only practice public speaking skills but also meet new friends on campus.
2. CHAARG
Staying active in college seems challenging. Walking to the gym after hours of slaving over your textbook is the last thing students want to do. But CHAARG, which stands for changing health, attitude and actions to recreate girls, helps us ladies get to the gym on even the laziest days. This organization helps college girls learn how to make their exercise exciting by introducing them to workouts like salsa dancing and boxing. CHAARG immediately includes you in a small group of girls who meet at the same time every week to workout or grab a smoothie. This club makes it easy for freshmen to meet friends with similar interests while avoiding the haunting freshman 15.
3. John Mayer Appreciation Club
I am now convinced that Ohio State really does have a club for everything. The John Mayer Appreciation Club's sole purpose is to bring students together to appreciate John's inspirational music and his philanthropic commitments. On top of admiring the god that is John Mayer, they raise money for his favorite charities such as REVERB. This charity partners with musicians and festivals to make their concerts environmentally conscious through recycling, eliminating single-use water bottles and using local farm food. Perfect for low commitment students, this club only meet once a month. Meetings consist of listening to his music and watching live performances. My interest is definitely peaked.
4. The Quidditch League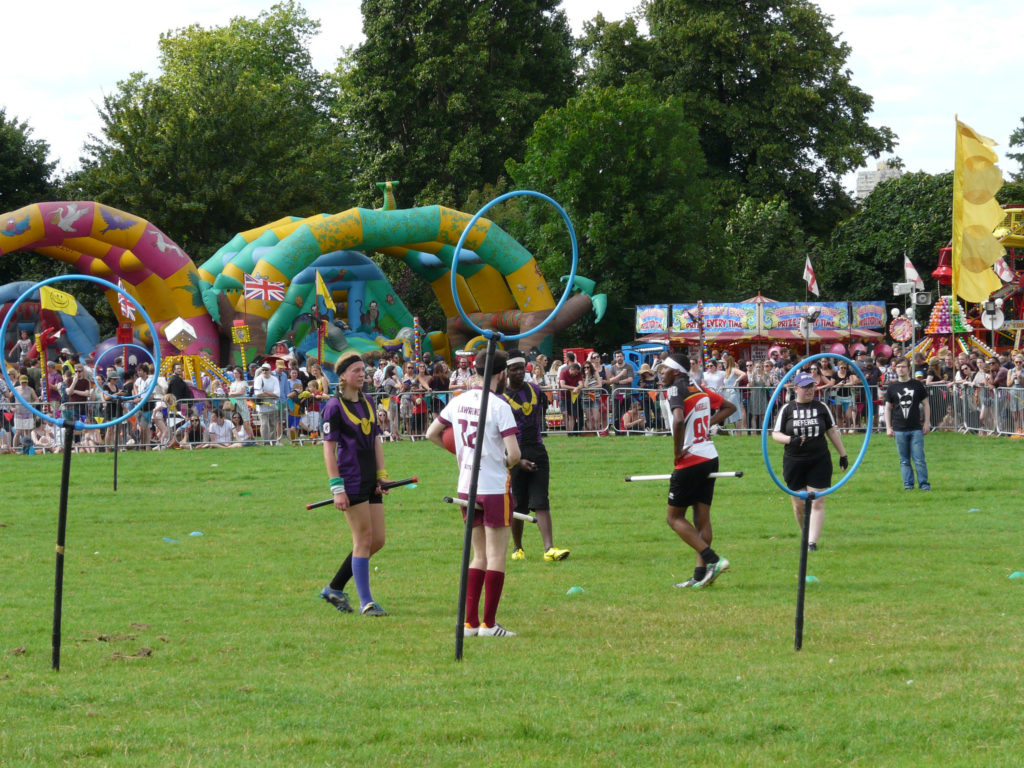 Any athletic, avid Harry Potter fans out there? Join Ohio State's Quidditch league to live out your Harry Potter dreams. This league demands athletic and team oriented male and female students who are willing to perfect their Quidditch game. They even have a travel league that participates in tournaments across the nation. This is a full-time commitment, but catching the golden snitch makes it all worth it.
5. College Mentors for Kids
With New Year's resolutions in full swing, many people yearn to volunteer more. And surprisingly enough, college kids don't just enjoy drinking and eating, we also enjoy giving back to the community. College Mentor for Kids pairs Ohio State students with a first through fifth grade kid from a local elementary school. Once you pair with your little buddy, you spend two hours a week laughing with them and showing them around campus. "I chose to take part in College Mentors for Kids because I can see the benefits of a mentor relationship first-hand," said Ohio State junior Michaela Schlegel. "I love this program because it allows me to take a break from the stresses of college and do fun activities with kids." This club allows you to have fun while giving back. It also gives kids a glance into the greatness of being a Buckeye.
6. Board to Death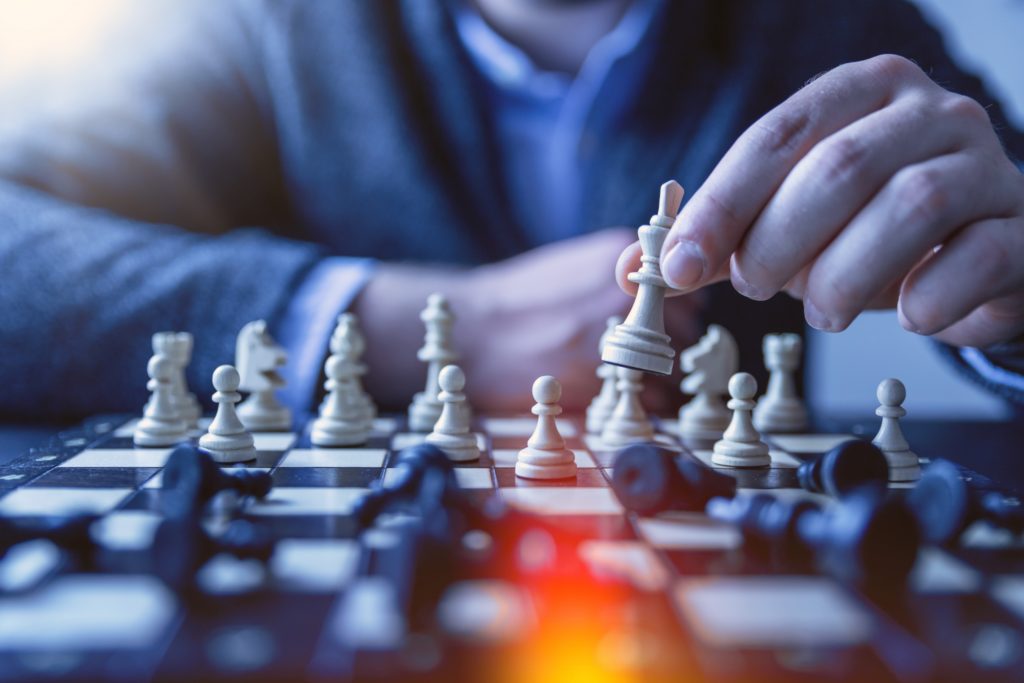 So, you don't care for sports or theatre. That doesn't mean you can't get involved. Join the board game society, known as Board to Death. The club meets once a week and welcomes everyone to play classic games from chess to medieval board games. "We've become most famous for our mega games. Some created by our officers, others found or purchased," said Tyler Giacalone, an event coordinator for the club. "These are big games for anywhere from 24-45 players and usually around 10 people help to run them." Finding outlets to relax can be hard in college, but this seems like a great way to let loose and meet new friends.
7. Casual Sports Club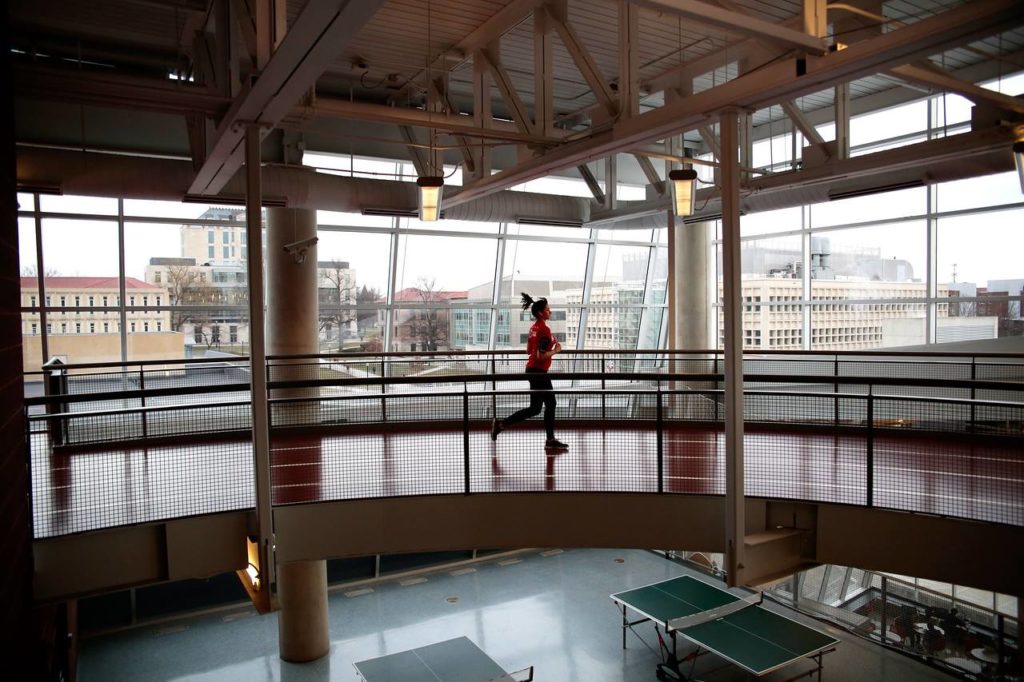 Let's set up a scenario: a student majoring in chemistry puts all their focus into their academics. They start feeling stressed and need an outlet. In high school, they used to play plenty of sports but have no time to join a club sport at Ohio State with their rigorous academics. If this sounds anything like you, join the casual sports club. This laid-back club invites any and all students to come and play various sports in a non-competitive environment. Their meeting times vary, but you only have to attend games when you have time.
8. 4 Paws
Whenever I visit home, I look forward to seeing my dog the most. Luckily for all the puppy lovers out there, 4 Paws for Ability has a branch at Ohio State. 4 Paws is a service dog organization that allows colleges students to train a dog in their home. Once the dog is trained, it is given to a child with disabilities or a veteran who had lost a limb or hearing. "After all of the training and hard work put in, it was incredibly rewarding to see the dog that I raised placed with her forever family and help change the life of a young girl," said Ohio State senior Nicole Wandtke. This club is perfect for dedicated and hardworking students who have a love for dogs.
9. Film and Video Society
Expressing creativity is crucial for stressed out university students. One form of inspiration is studying and creating film or media. The Film and Video Society allows students to do just that. You can join anytime during the semester to get involved in producing videos or hosting screenings of independent student work. Some members get to take trips to film festivals across the nation. If you have any interest in film and directing, this is the club for you.
10. Students for Recycling
There is no denying that everybody, especially college students, struggle to reduce waste and accurately recycle. If you are passionate about saving our earth, join Students for Recycling. It is not only educating but makes an impact on campus that helps future generations. Members' main task is to educate students about recycling. They also raise money for the Ohio State Recycling Program. To do this, members attend weekly meetings and hold events throughout the year such as volunteering at gardens, setting up information booths and holding end of the year yard sales. "What I love about leading SFR is being able to educate others on an issue I find really important and having others tell me that they now tell their friends what is and what isn't recyclable," said Hailey Hayes, Ohio State student. "I've met so many great people from being involved in this organization and it has definitely helped me grow as a person." This club is low maintenance while making a huge impact.