Need a break from your dreary summer job or your days binge watching Parks and Recreation all day long? Although you can't afford to hop on the first plane to Thailand or Mexico, grab your friends and take a trip together.
These Cheap Summer Vacations Are a Great Way to Have Fun Without Blowing Your Budget.
1. Travel to a big city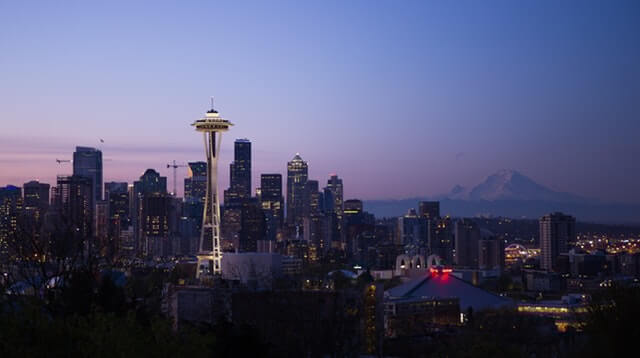 Don't have the money for a plane ticket across the country? Hit the road with your friends and head to the closest big city. If you live on the East Coast, check out New York City. If you live in the West, check out San Francisco or Seattle. For the Midwesterners, you can head to Chicago, Houston or St. Louis. "I love going into D.C. and checking out the Smithsonian museums and parks since they're all free! Walking by the monuments at night is also gorgeous," said University of North Carolina senior Aryana Bolourian. Find an inexpensive place to crash with AirBnB, especially if you have a large group willing to bring a sleeping bag or inflatable mattress.
2. Stay at a popular nearby lake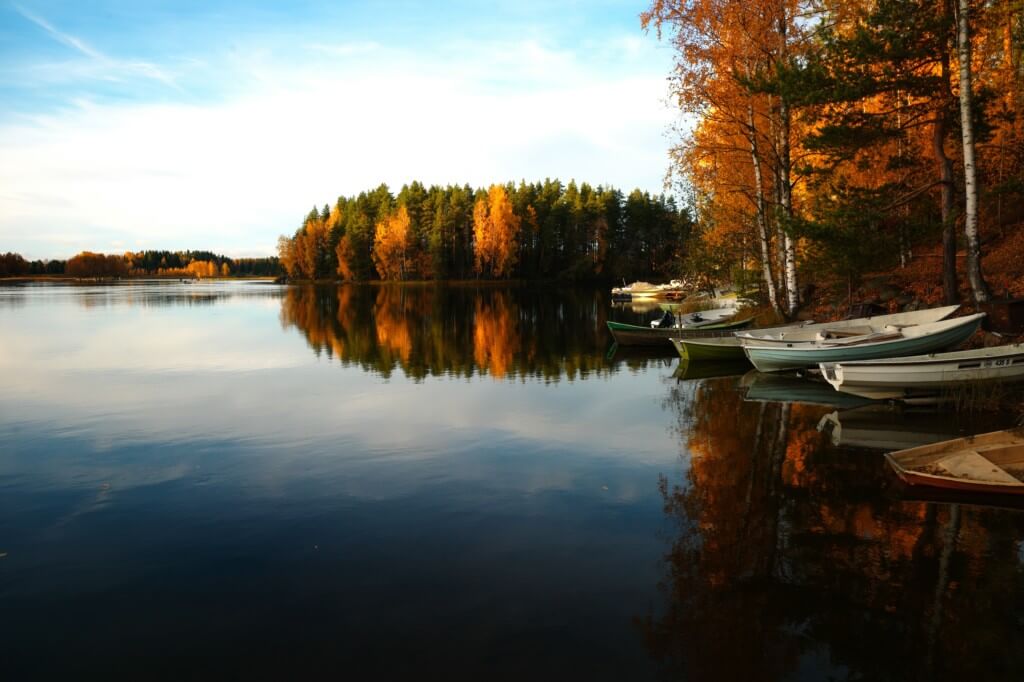 Looking for a great summer activity? Head to the lake. Many people have lake houses that they don't go to every weekend or like to rent out to others. Some will even let you borrow their jet skis, bikes or kayaks. If they don't, you're sure to find a convenient place in town that rents out some gear. "Lake houses are incredibly cozy. I love spending the morning relaxing and playing games, the afternoon out on the lake, and the evening watching movies and drinking tea," said Nathan Gyori, a senior at North Carolina State University. Even if you can't rent a lake house, your hometown's lake will work great too. Spend the weekend swimming in the cool lake, exploring on your newly acquired water vehicles or simply relaxing in the sun by the water.
3. Go to a Music Festival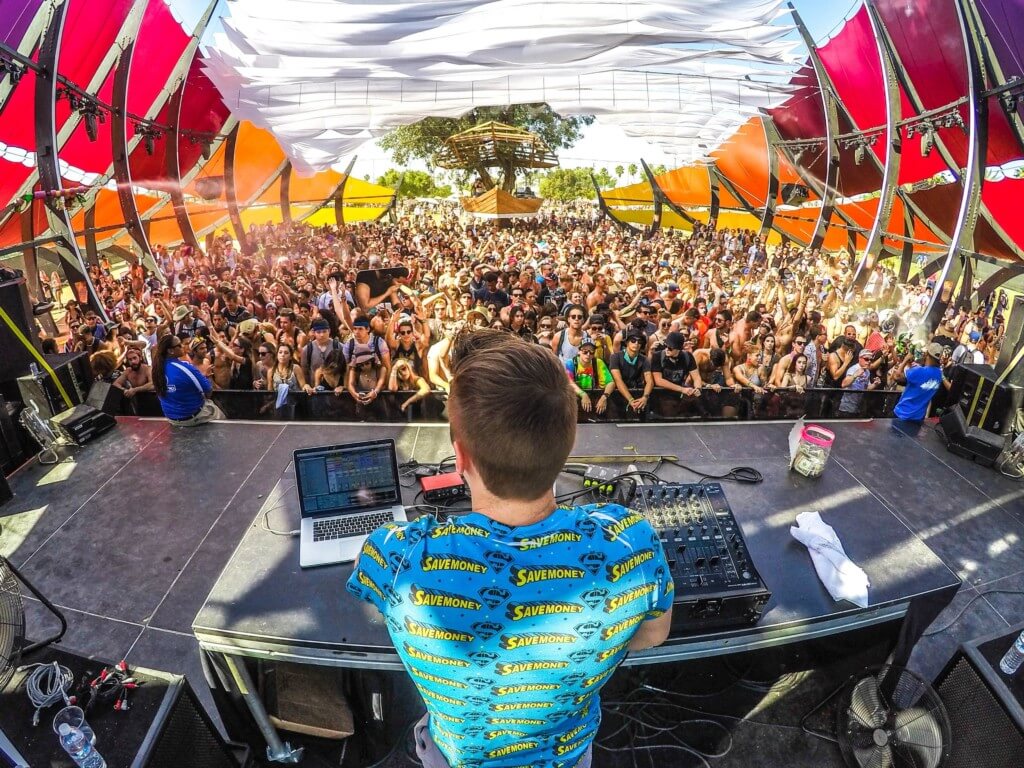 Head to Urban Outfitters and fill your basket with all the hipster flower crowns and crop tops in sight. You'll need them for a music festival. Grab a group of friends and road trip to a nearby music festival. Live in the northeast? Head to Firefly. If you live in the south, road trip to Texas for Austin City Limits. Then, spend an awesome weekend listening to dozens of your favorite artists. If you want to minimize the cost of a ticket, look into volunteering. Some music festivals, like Bonnaroo, offer free admission in return for volunteering at the festival. Toss on your round sunglasses, and get ready to dance.
4. Go to the beach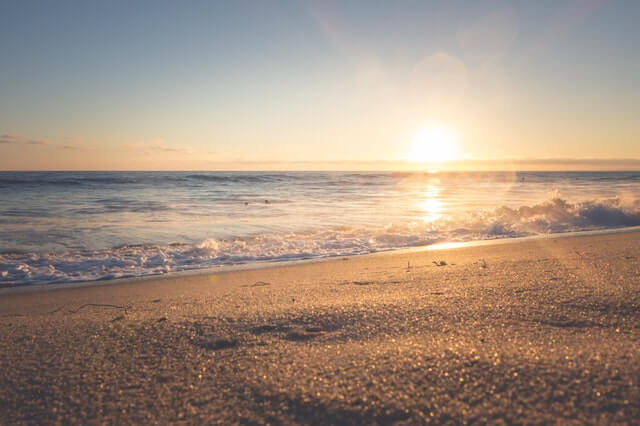 What could be a more classic summer trip than going to the beach with friends? "Going to a local beach over the summer in place of going to Miami or a popular touristy beach destination is fun because you can explore the town and spend time at the beach without having to compete with lots of tourists," said Elon University junior Victoria Simpkins. "You can get those beachy instagrams and still have time for fun and waves." Pack that summer book you've been meaning to read and get ready for a relaxing weekend.
5. Go to the nearest amusement park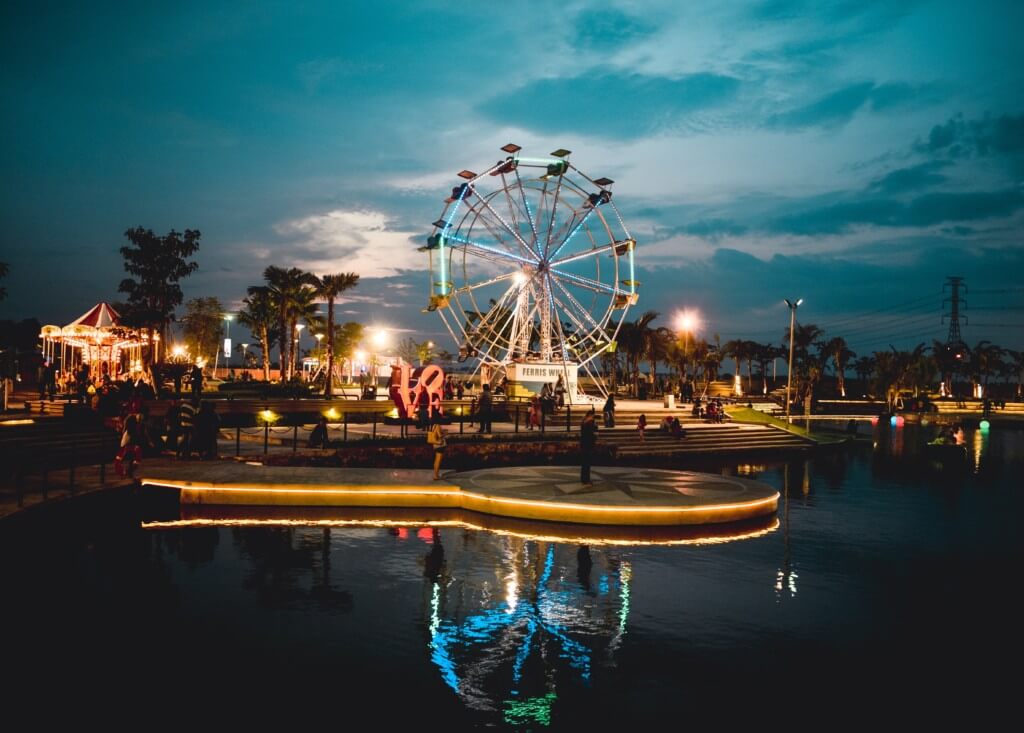 Throw it back to childhood by heading to a nearby theme park or amusement park. It'll be even better than you remember, and this time, you won't have to worry about not being tall enough to ride the sweet new roller coaster. Drive to a nearby amusement park and snag a cheap AirBnB. AirBnB prices are likely to be lower than they would be in a big city, leaving you with extra cash to spend at the park. Get ready for sunny afternoons full of funnel cakes, cotton candy and all the rides your heart desires.
6. Visit a friend at their new internship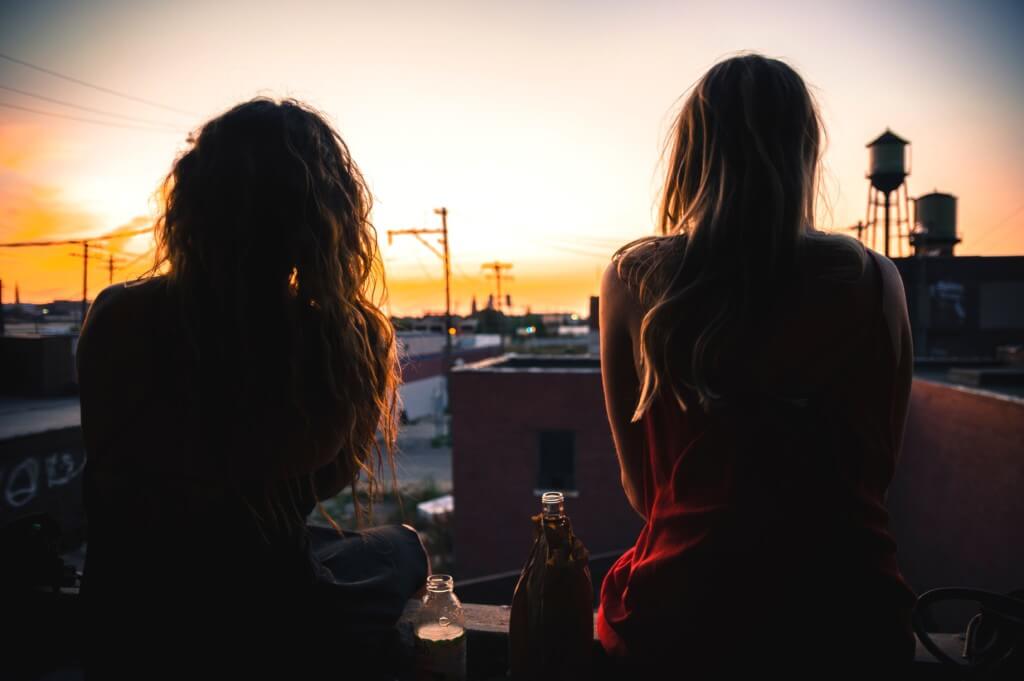 Have you been dying to travel across the country but have been unable to afford the cost of travel, board and entertainment? Has your best friend been begging you to come visit? Make your travel dreams come true and give your best friend a surprise by visiting them at their summer internship. "Almost all of my close friends from high school are working internships in different cities, so it would be fun to visit one of my friends I haven't been able to see all summer," said Ryan Bowser, a senior at UNC. Your friend's familiarity with the area will ensure that you get to see the best of the city and check out all the great but little known restaurants and bars.
7. Explore a national park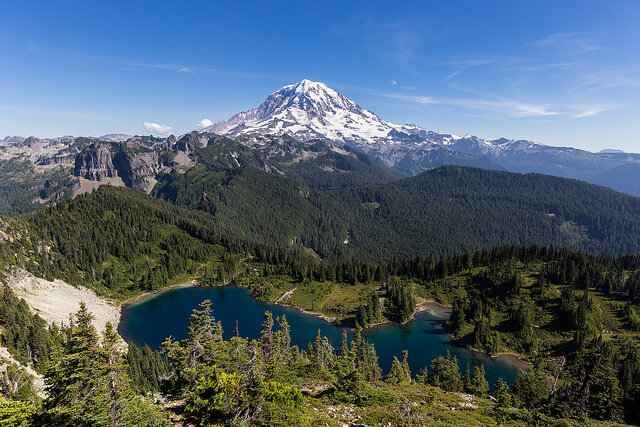 Our country has some amazing national parks that cover the country. Do your research and find one within driving distance to travel to with friends. Whether you want to book an AirBnB or camp out in the park, you'll want to try this cheap and fun opportunity to see some of the country's most beautiful parks and enhance your Instagram feed. Wander through the majestic redwood forest, check out a beautiful sandstone-filled desert or scuba dive through enchanting coral reefs. Need I say more?
8. Take a cross-country train ride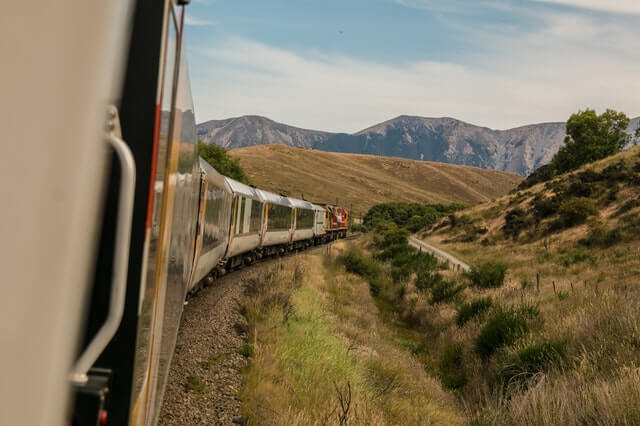 Get together your friends and take over a train car for an awesome cross-country train trip—think Hogwarts Express. Along the way, you can pick up friends who live in different states. Train trips offer the great chance to check out a bunch of different cities and see the varied scenery of the entire country. "There's a certain rush that overcomes one when riding along the same tracks that modernized this country. It's sort of nostalgic," said DeAngelo Grant, a senior at Methodist University. Plus you'll have a great time hanging out and playing cards or just chatting into the night with friends during the long stretches.
9. Take a 3-day cruise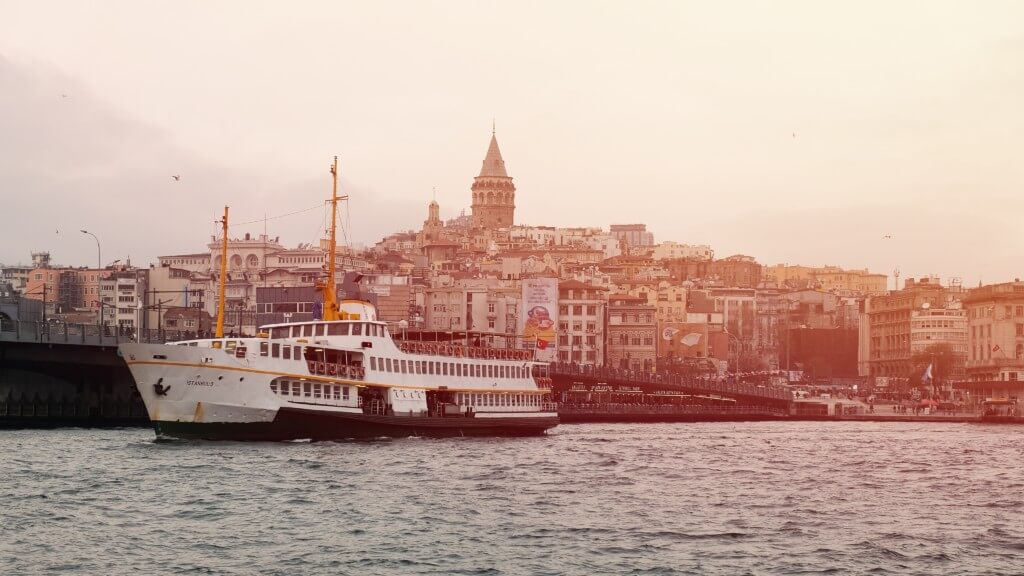 This may be a stretch for your tight budget, but if you can splurge, go for it. Save money by booking cruise tickets in advance and taking advantage of deals. If you're flexible on location, you'll have even more choices. You and your friends will have an amazing time hanging out by the pool, exploring the shops and shows the cruise has to offer, and checking out the towns the cruise stops at along the way. Try to pace yourself at the unlimited food courts and soft serve machines if you're worried about adding to that freshman fifteen, and don't forget to snap lots of pics to get the perfect Instagram memory.
10. Staycation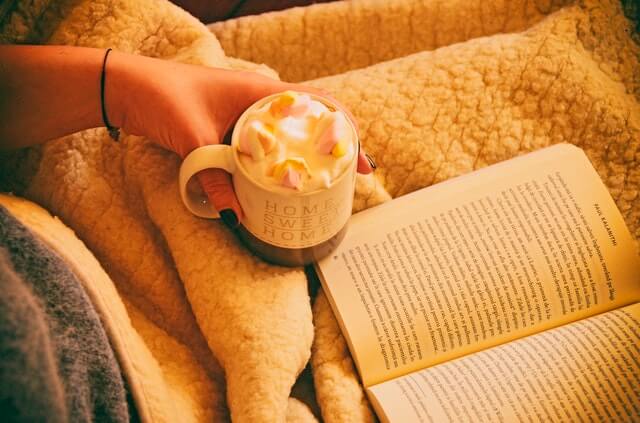 Invite all of your friends over to your house for a few days and have fun coming up with activities to fill your days. Whoever said your slumber party days were over? Spend your nights huddled up in your TV room with popcorn, pajamas and pillows for a movie marathon. Even better? You'll only need to pay for snacks. Then spend your days learning to make those meals you always see on your favorite food Instagram accounts or having elaborate board game tournaments. By staying at home, you'll save money and travel time, and who doesn't want the chance to spend their whole vacation in their pajamas?