I don't know about you, but I live in a perpetual cycle of broke-ness. Paychecks come and go while I'm left wondering how in the hell did the money disappear so fast. The life of a college student, am I right? That's okay. We can just stay home, study and save up money. Ha, yeah right. College years didn't get the title of "best four years of your life" for nothing. But let's keep it real: we're all out here trying to make ends meet.
Never fear, however, the swamp holds plenty of cheap, fun options for gators, from tons of outdoor activities to the best food on campus.
1. Kanapaha Botanical Gardens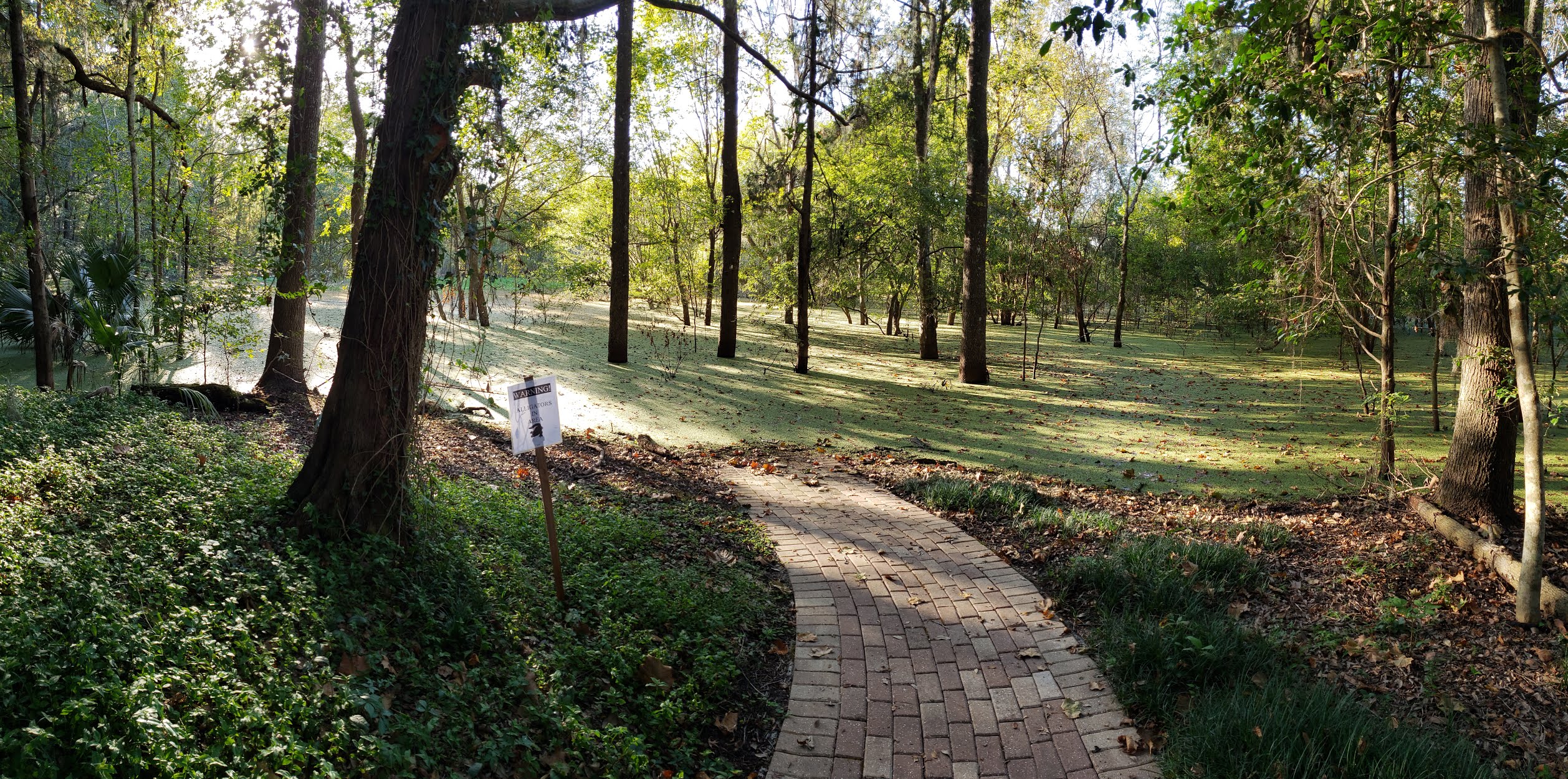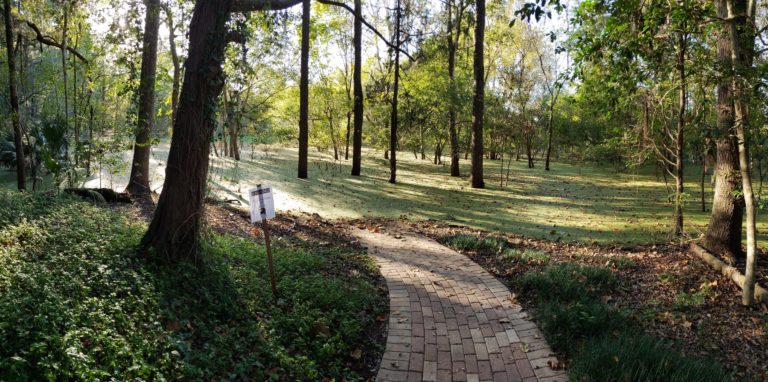 Boasting a one and a half mile long walkway and twenty-four collections, the Kanapaha Gardens hold the vastest herb garden in the Southeast as well as the state's grandest display of bamboos. With extensive lawns and gazebos designated for such, this location makes the perfect spot for a cutesy picnic. Just grab your wicker basket and blanket for a splendid meal under a clear blue skies. The majestic beauty of the gardens will simply take your breath away. Entering the bamboo forest mirrors stepping into an otherworldly dimension. All sound is shaded off as branches spread feet above your head. For just a small $10 entrance fee, you can enjoy a peaceful afternoon immersed in a world of fauna. On top of all of that, the gardens have seasonal events with food vendors and live music. The Moonlight Walk, in particular, lights up the darkened night with approximately 1500 luminaries along the entire mile plus long pathway.
2. Downtown Coffee Shops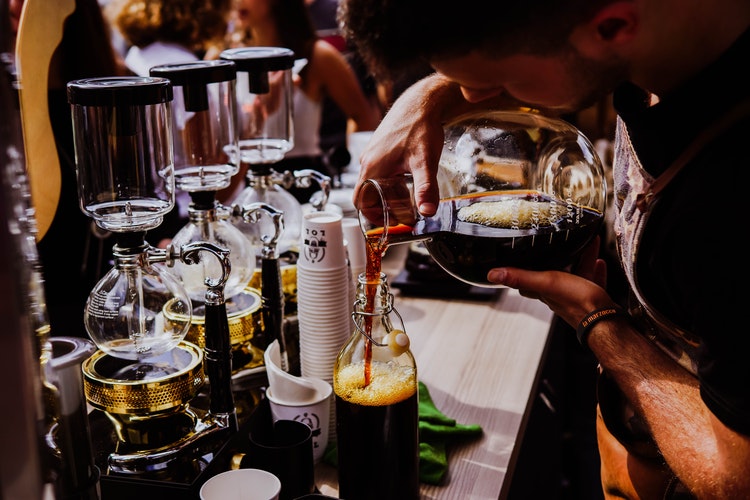 Get out of here with your Dunkin' Donuts or Starbucks (all jokes, I love a vanilla bean frappuccino). Coffee lovers and hipsters everywhere can attest that cafes possess a distinctive quality that no large franchise can replicate. As an aspiring writer, I must agree that the atmosphere within a quaint little coffee shop spreads ease within the fragranced coziness. "I feel like there are a lot of hidden gems downtown," UF sophomore Sabrina Callahan said. One shop in particular steals the title spot on many lists: Volta Coffee, Tea & Chocolate. This cafe carries a wide variety of affordable drink options over a straightforward menu. Known for its exemplary, refined coffee, Volta purchases all of its roasts from directly from local farmers. In addition to drinks, the coffee shop delivers a splendid array of baked goods. "I love their almond matcha scone," Callahan said. "Everything there is fresh and tastes homemade. The atmosphere is great because its very calm with nice music, an open layout, lots of lighting and cool art to look at." Sounds like an ideal spot to unwind with a gal pal, catch up and gossip.
3. Hippodrome Theatre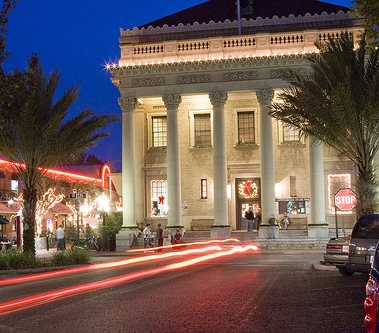 Founded in 1972 by six artists, the Hippodrome Theatre serves as Gainesville's only art-house cinema. Unlike your average movie theatre, the Hipp Cinema brings its visitors hard-hitting documentaries, riveting independent films, critically-acclaimed foreign pictures and undying classics. Selling tickets as low as $7, you can sit back to watch some Japanese anime such as The Boy and the Beast or a thrilling documentary like Mantangi/Maya/M.I.A. Not to go remiss, famous playwrights such as the renowned Tennessee Williams have created new works on the Hipp's very stage. Given the title of a theatre, the Hippodrome provides more than just a cinema. Within its walls, it houses an art gallery that artists can proudly showcase their work by invitation only. This theatre can take you into the elegant past with ticket stubs and limited, provocative selections for quite a steal.
4. Latin Nights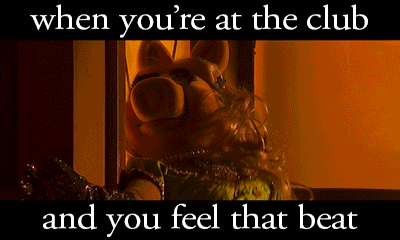 Would it really be college without clubbing and bars? Throughout the week, Midtown joints blast Hispanic music from their speakers, creating an atmosphere basked in Latin flavor. "I personally only listen to Spanish music so it's the night I feel the most comfortable and have the most fun," freshman gator Samantha Nunez said. "Good memories keep me going. I love that it's always packed and everyone is happy." Themed Latin nights can be found at White Buffalo on Thursdays, at Goldroom on Fridays and at Bricks on Wednesdays and Saturdays,. White Buffalo advertises twenty one and older; unless you're willing to pay the bouncer off, I'd recommend the latter two for underage students. Oftentimes Bricks and Goldroom offer specials and deals, lowering the entrance price and drink prices. Even if neither club feels generous that night, entrance fees span to at most $10 per guest.
5. Sante Fe College Teaching Zoo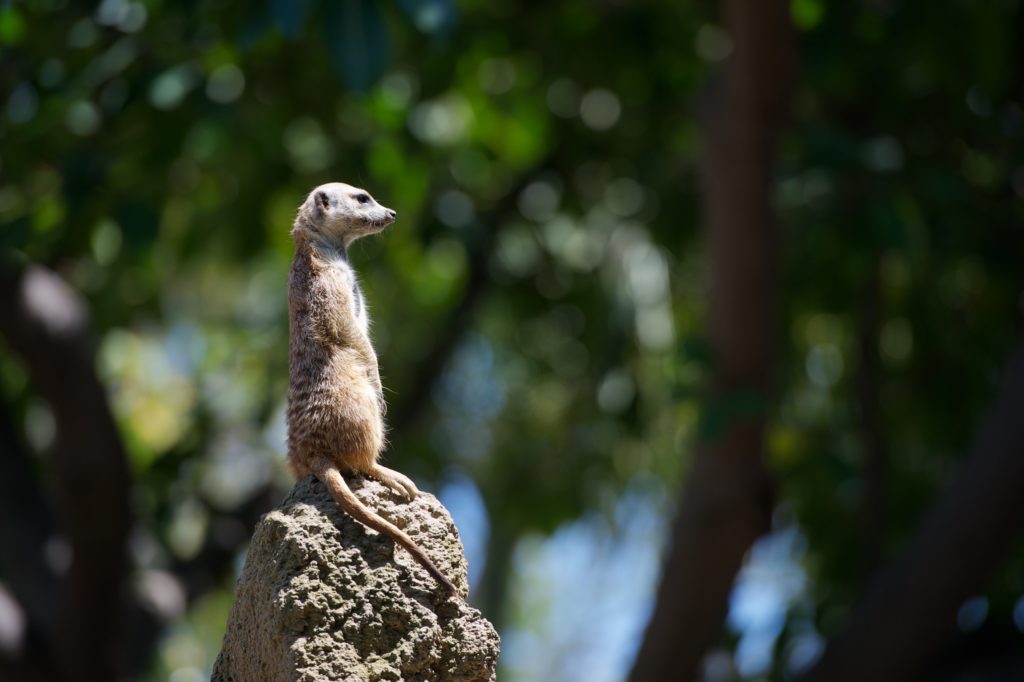 Sitting on ten acres of land, the Sante Fe College Teaching Zoo prides itself in standing as one of the only two teaching zoos in the United States. For a whopping five bucks UF students get the chance to visit any day of the week and walk around. Home to over sixty different animal species, the zoo has mammals to amphibians to invertebrates. Centered around educational purposes, this college zoo also participates in conservation programs, having donated $45,000 to reputable organizations. You can also catch one of the zoo's annual events, such as earth day celebration, Party for the Planet. Never too late to hit back the nostalgia of childhood and become a kid again at the zoo—especially at that price.
6. The Union Streets Farmers Market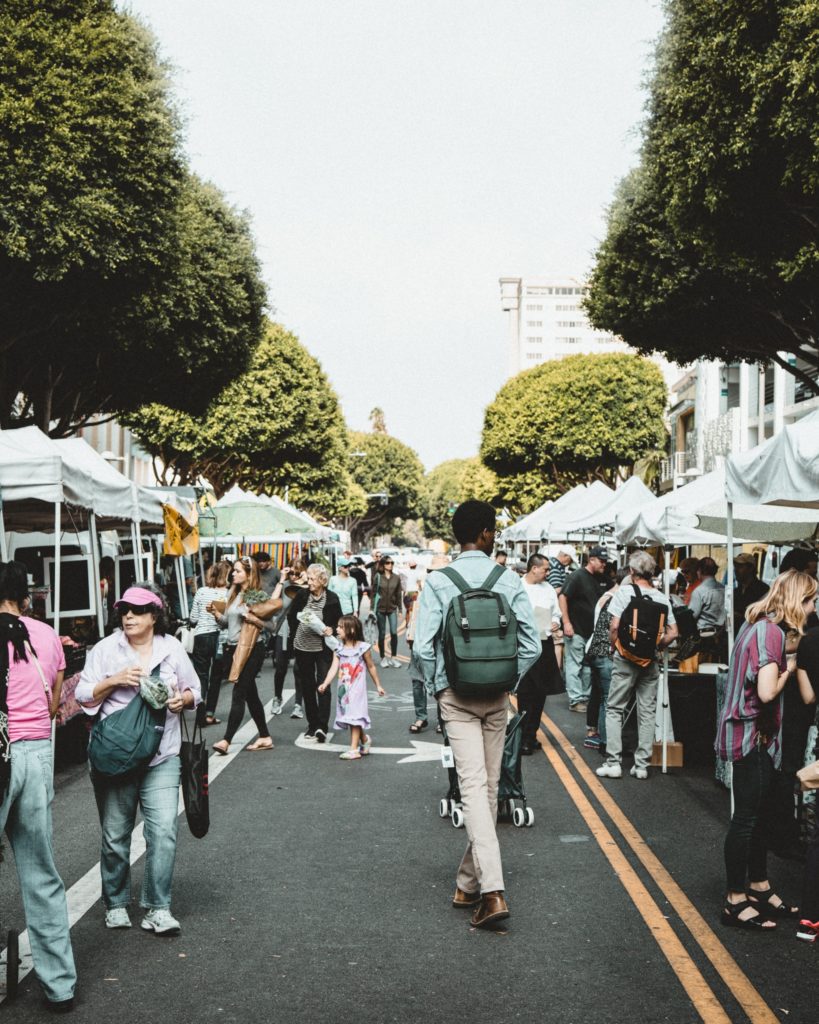 Formed by a group of farmers in 1966, the Farmers Market takes place every Wednesday at downtown's Bo Diddley Community Plaza. Hosting over sixty vendors each week, you can find great deals from 4 to 7 pm. No money? That's fine. Simply walking around and admiring the creations proves just as exciting. Not just for crops, some vendors sell clothing, knick–knacks and other goods. "The market has a nice vibe," UF senior Emily Pendas said. "There are lots of stuff to do and see: food, music, dogs. Plus they sell artisanal goods." With live music and a mass of people, the Farmers Market creates a jubilant atmosphere. With a free entrance, all money goes towards food and shopping for unique items.
7. The Retirement Home for Horses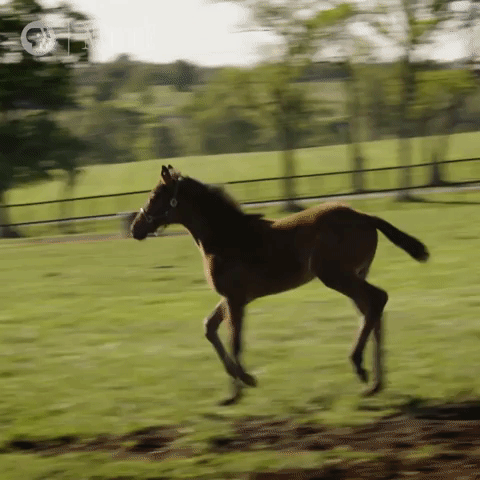 Located at Mill Creek Farm, the Retirement Home for Horses sits on 335 acres consisting of green pastures solely for the conservation of horses. A not for profit equine sanctuary here in Alachua County, the home provides lifetime care for elderly horses that retired from service, been taken in by law enforcement or rescued by organizations. Open to everyone every Saturday from 11 a.m. to 3 p.m., the price of admission holds no monetary amount—just bring in two carrots and you're good to go. 50 of the the 335 acres make up wetlands and woods harboring other animals such as deer, foxes and a plethora of birds. Always looking for volunteers who love animals, this can make a perfect way to spend part of the weekend. If not, you can always simply visit and spend time with the horses.
8. Paynes Prairie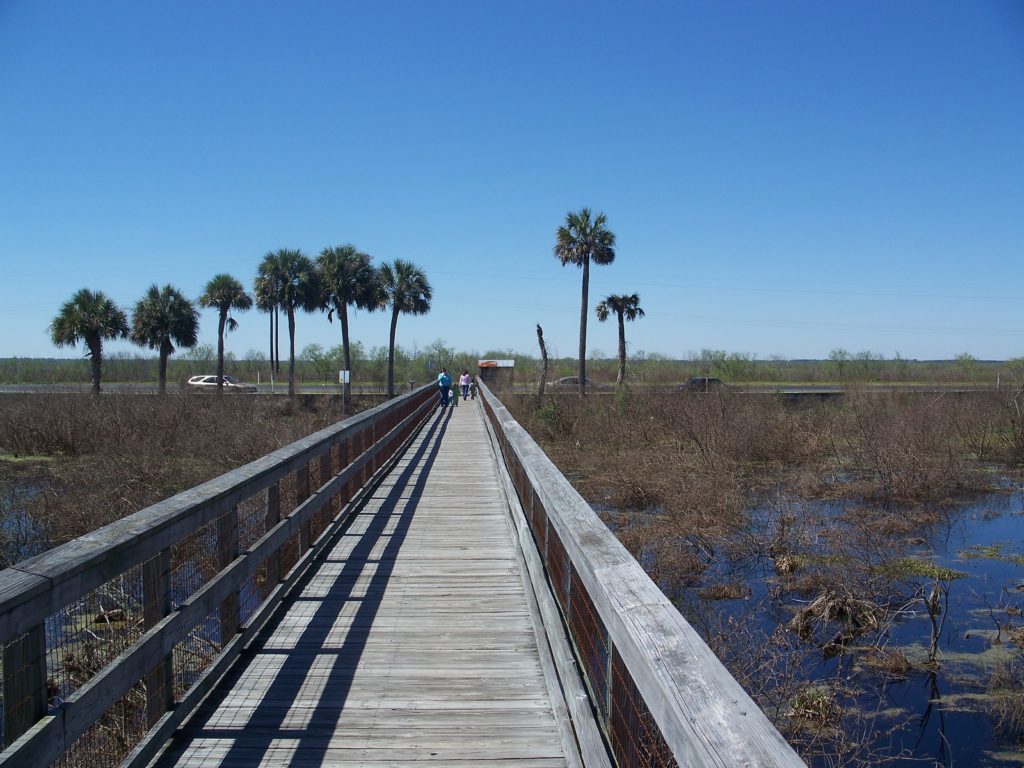 One of Florida's state parks, Paynes Prairie comes as a beautiful surprise to those unfamiliar and new to Gainesville. Home to over 300 different species of animals, this preserve stretches miles and miles across. You can hike along one of the prairies eight trails, one of which is a 16-mile long paved pathway, or take a panoramic view from the parks 50–foot tall observation tower. With designated campgrounds, you can hitch a tent for the night with friends. The park also has equestrian campgrounds if the horses want to tag along, as well. Looking for some water activities? Paynes offers paddling and fishing through Lake Wauberg. "The thing about Paynes Prairie is that its layout is fundamentally simple, but within that simplicity is a sort of magnificence," freshman Gator Abdullah Hamadeh said. "It functions similarly to a pier in the sense that all it does it overlook a body of water. And likewise to a pier, the overlook possesses its own pizzazz." Paynes Prairie offers Gators some semblance of a beach with more of a lax undertone.
9. Krishna Lunch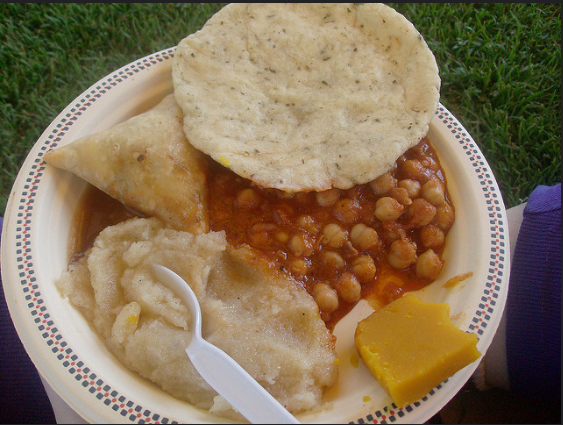 Ask Gators what signature meal to eat while on campus and they will hands down suggest to grabbing Krishna Lunch while strolling through the Plaza of Americas. A gator tradition started in 1971, Krishna serves daily Indian delicacies. For a cheap $5, you receive unlimited servings of the day's refreshment, entree and dessert. "My favorite day of Krishna is probably Fridays just because I love the chili and potatoes," UF sophomore Katy Frey said. "Krishna food holds a special place in my heart because it's all vegetarian, always with some sort of vegan option." Imagine sitting on the lush green grass as the cool, gentle breeze carries joyful chants and drumming towards you. In your lap sits a mouthwatering plate of food with tantalizing smells wafting up your nose. One of your friends lies sprawled beside you, talking up a storm while stuffing her face. Now you have experienced an afternoon eating Krishna Lunch. "I feel like a lot of people meet up with friends and it can make a good bonding experience," Katy said. Despite the simplicity of the lunch, an afternoon can prove pleasing with its ease and merry vibes.
10. Lake Wauberg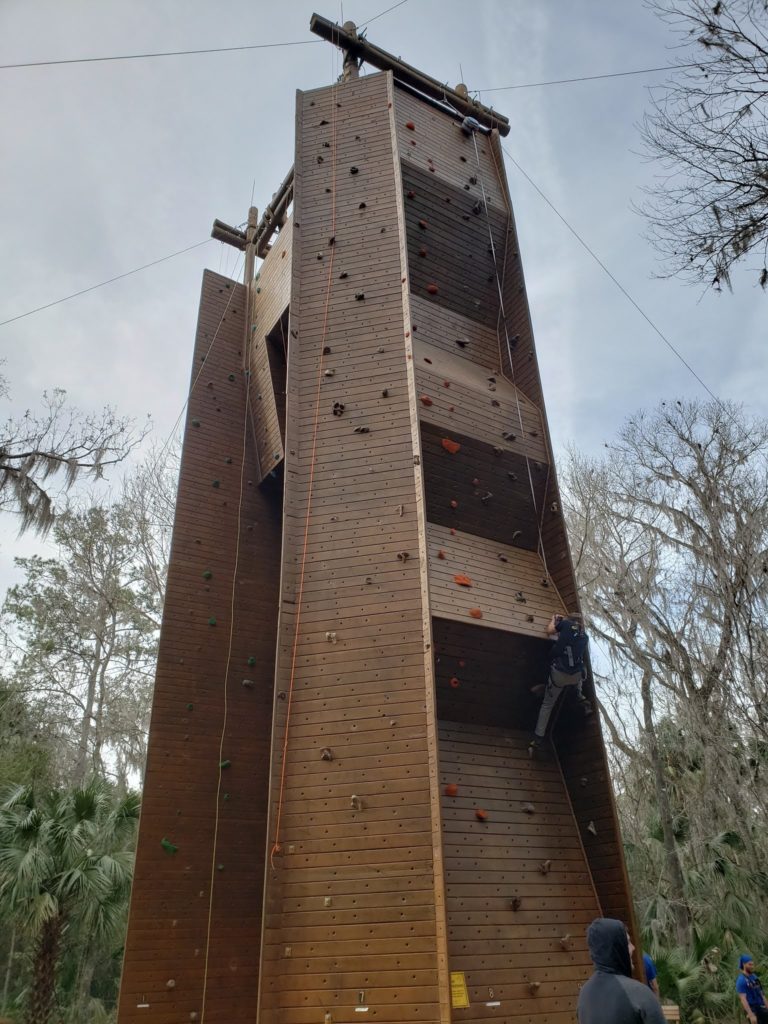 Open to UF students for free, Lake Wauberg contains loads of recreation that a dull day will never present itself while there. From parasailing to barbecuing to playing volleyball, the facilities on both the North Park and South Shore offer a number of experiences for separate interests. To top it off, students may bring up to four guests as long as they bring their Gator 1 ID cards. A popular feature at the lake, the 55-foot high climbing wall contains 19 different routes for varying skill levels. "I remember going one time and trying to tackle one of the harder routes and as I was scaling, a small crowd formed to cheer me on," UF freshman Alejandro Jacobo said. "Even though I failed just feet from the top, it created an itching desire for me. That's what keeps me coming back." With so many options, you will never fit all of the possible activities in one day, which only means you'll keep returning for more.