Want more money? How about parking karma? We thought so. Invest in a scooter to build your savings account and make college parking easier than Easy Mac. Wolf Scooters consistently ranks as a favorite scooter brand in college towns nationwide due to their unbeatable prices, quality and customer satisfaction levels. See: Top 10 Scooters for Campus Cruizin.' "We provide the best quality product for the cheapest price," said Justin Marmolejo, General Manager for Wolf Scooters. Sounds like a win-win to me!
We took a closer look to learn more about the hottest scooter designs they have to offer. Check out the 10 best Wolf scooters college students need to cruise cool around campus.
Find out which of the 10 best scooters from Wolf matches your college lifestyle.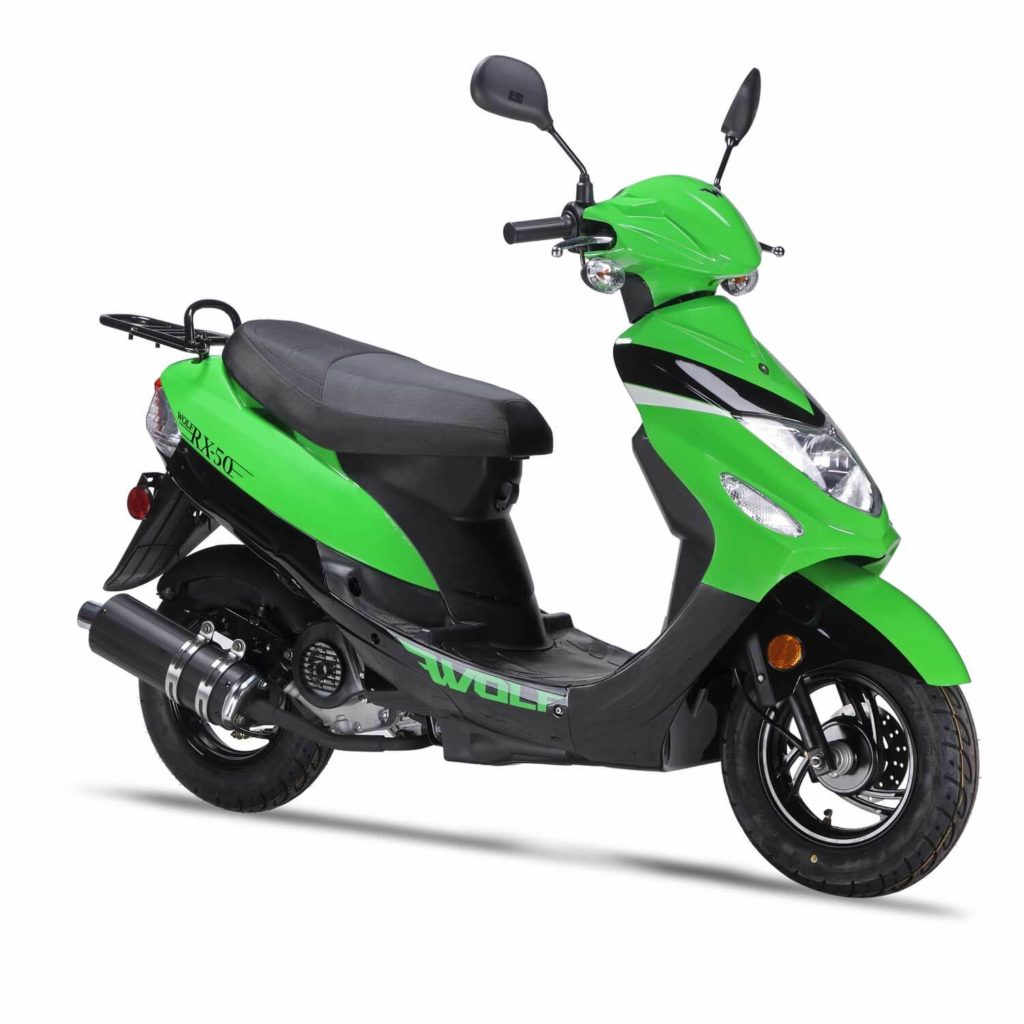 Design meets quality performance. The RX50 is a scooter that fits everybody. Don't let the Wolf RX-50's "economy scooter" status at a $1,099 MSRP fool you. It's perfect for light day-to-day travel and requires very little maintenance, making the Wolf RX-50 a great first-time scooter for college students. If finding on-campus parking threatens your perfect attendance, enjoy close and quick parking brought to you by the Wolf RX-50. The Wolf RX-50 also features one of Wolf Scooter's lowest seat heights so for shorter riders you can easily hop on and off, granting you extra time to get to class. While you want a ride that looks cool, safety should still be your scooter's most important feature, especially with college pedestrian traffic. The Wolf RX-50 comes in six awesome, vibrant colors like lime green, yellow, and white to make sure you're easily seen.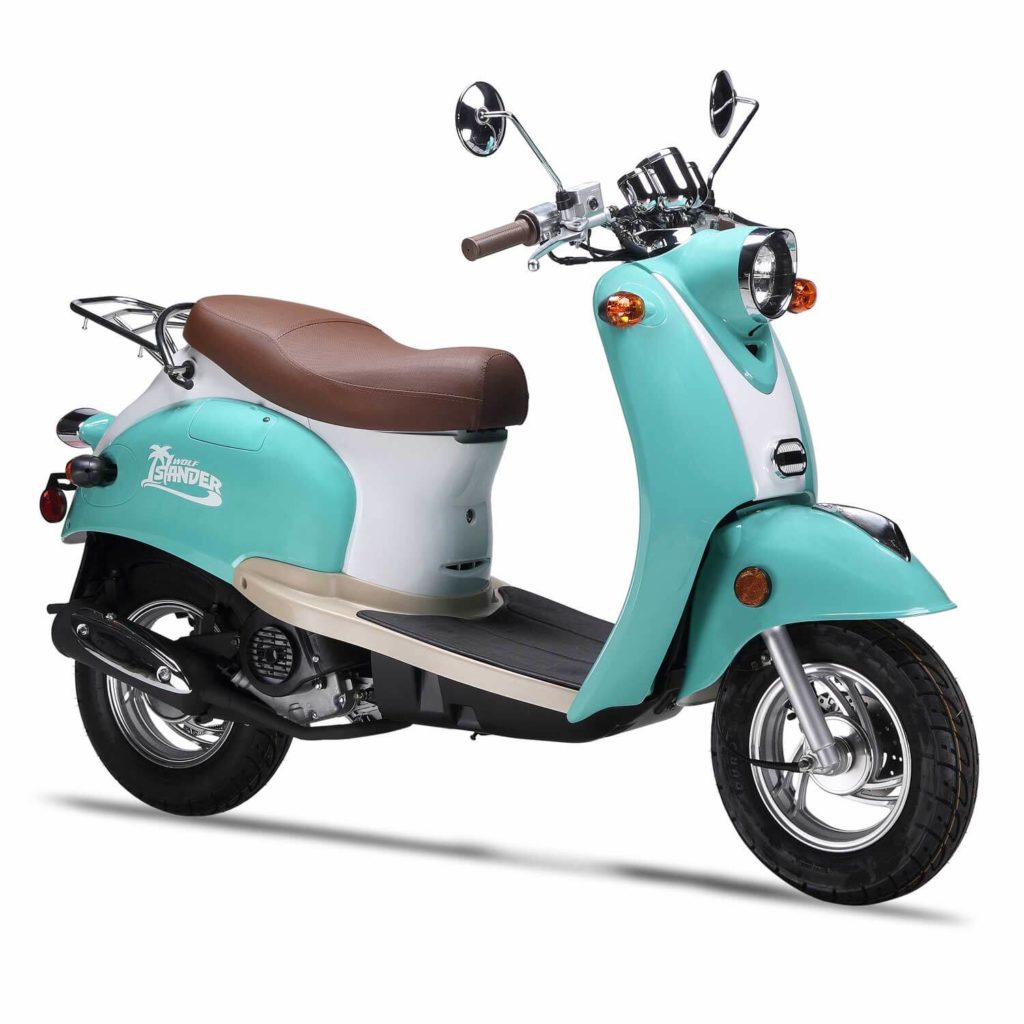 With dipping lines and polished circular mirrors, the Wolf Islander delivers a retro, groovy style. With a 50cc engine, low seat and an automatic transmission, you'll cruise nicely up to 35- 40 miles per hour. Your classmates will catch John Lennon vibes as you cruise around campus wearing round tinted sunglasses. Evoke memories of a blue raspberry creamsicle in summer with a teal blue Wolf Islander. Or pick the orange Wolf Islander to drive around on a scooter colored like the swirly bulbs in a lava lamp. This scooter complements any bohemian wardrobe or sunny campus setting. "It sits very low to the ground and is very easy to handle. A lot of college students have never been on two wheels before, so it can be a bit intimidating, so…the Islander is a good choice," said Marmolejo. First-time scooter owners will feel like scooter pros on the Islander with easy-going acceleration, on-the-spot breaking and more than 90 miles per gallon. The Islander is also one of the least expensive models from Wolf, at just $1,099. Keep the electrifying thrill of Bonnaroo alive with the Wolf Islander's summer feel.
Thank you for participating. This giveaway has ended. Congratulations to Ben Faupel from Michigan State University on winning our Wolf Scooter Giveaway!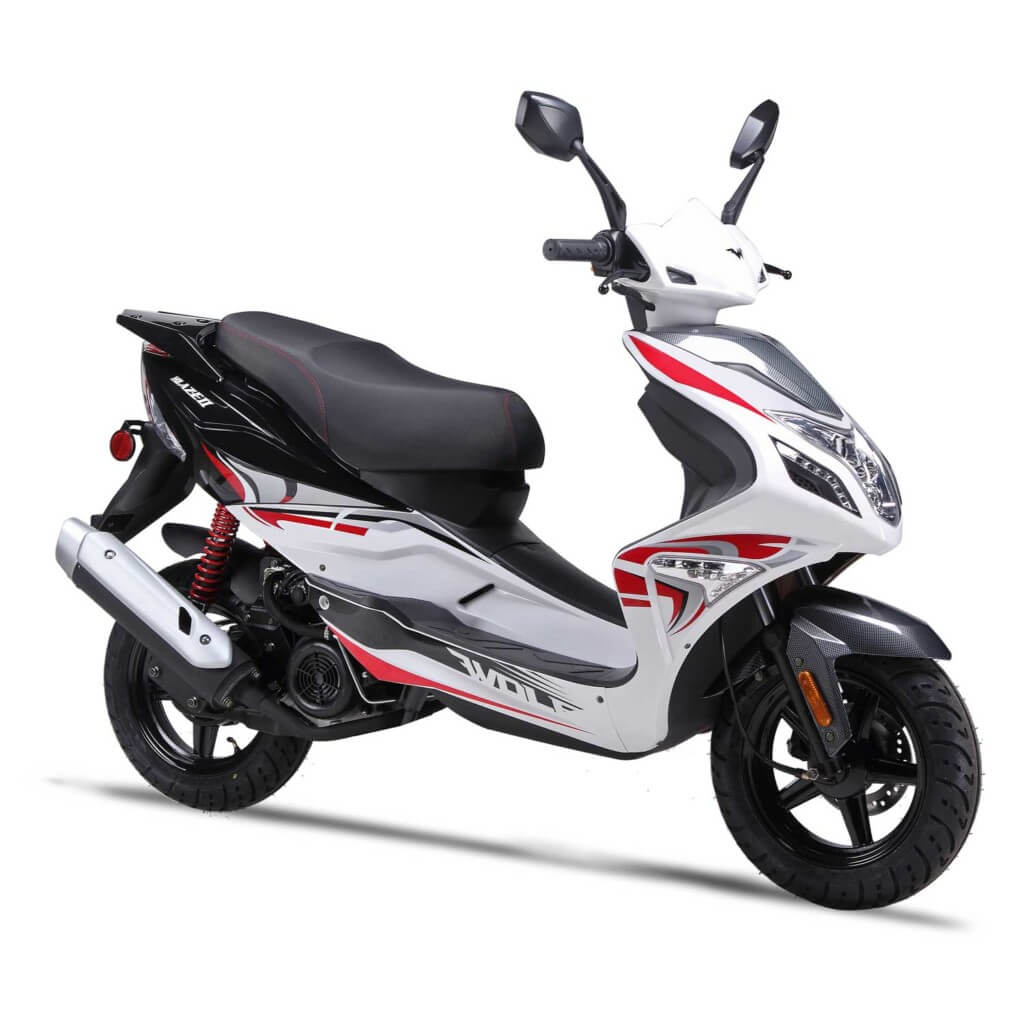 The Wolf Blaze is the bad to the bone scooter your parents will agree you need. With red-hot graphics and fiercely angular carbon fiber trimmings, a varsity letter jacket will perfectly complete the picture. "I like the sporty style and when you're riding it you kind of get a feel like you're riding a motorcycle… I'm not a very tall guy and I like the way it rides," said Marmolejo. Don't let the Wolf Blaze's bad boy exterior fool you, though. When your parents discover its safety features, they'll appreciate your scooter choice. This Blaze puts your safety at the forefront with smooth acceleration and easy steering. Plus, you'll never run out of phone battery or visibility with the Wolf Blaze's USB port and LED headlights.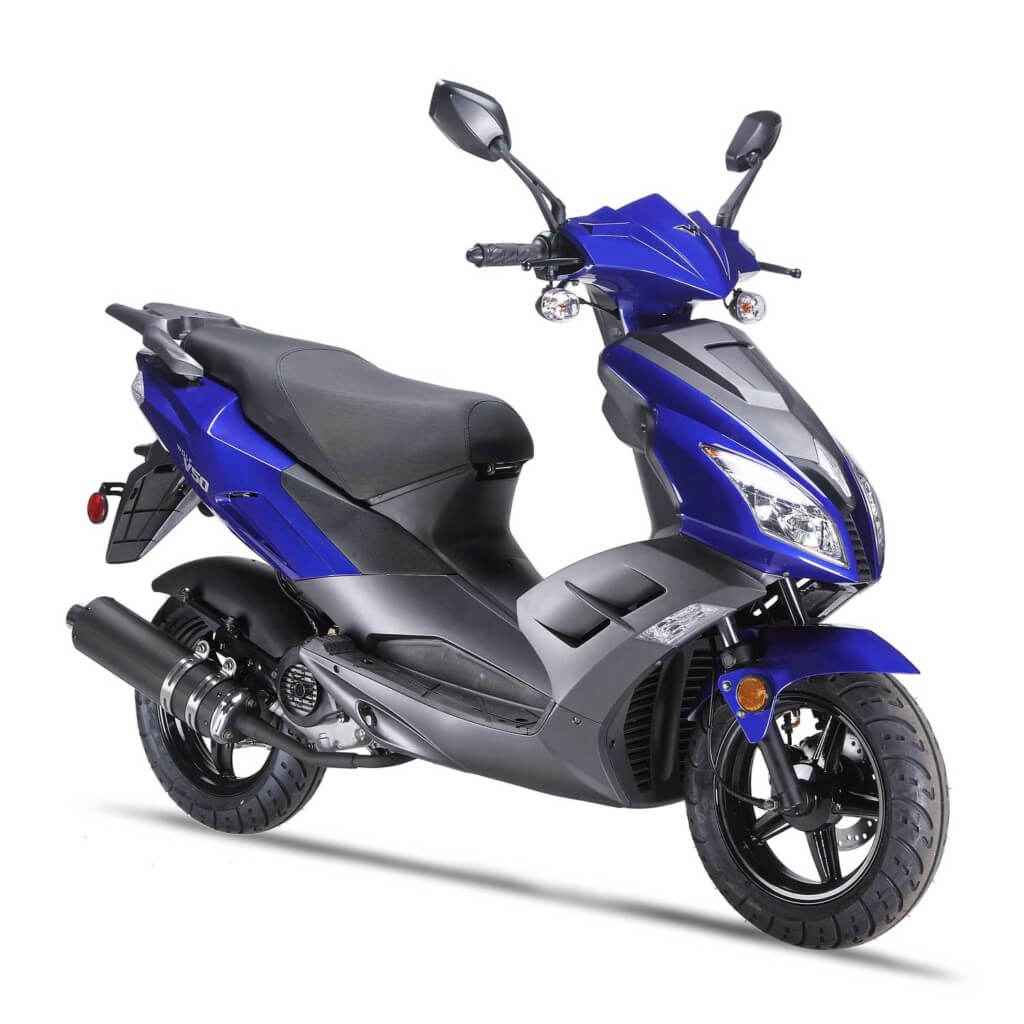 Ride around with bae to show the world how much you care about them. "This specific model is very sporty and great for cornering. The motor is pretty powerful and robust as well. It's also pretty tall so the model is great for tall people like me," said Tallahassee Community College senior Jermaine Bryson. With clean lines and an agile design, the Wolf V-150 is easy on the eyes—just like your S.O.. With five different color options, students stand out in dark cobalt or cherry red, or zip by under the radar in black or carbon fiber. Saturday date night will level up when you swoop in to pick up your better half on a Wolf V two-seater.
Related Articles: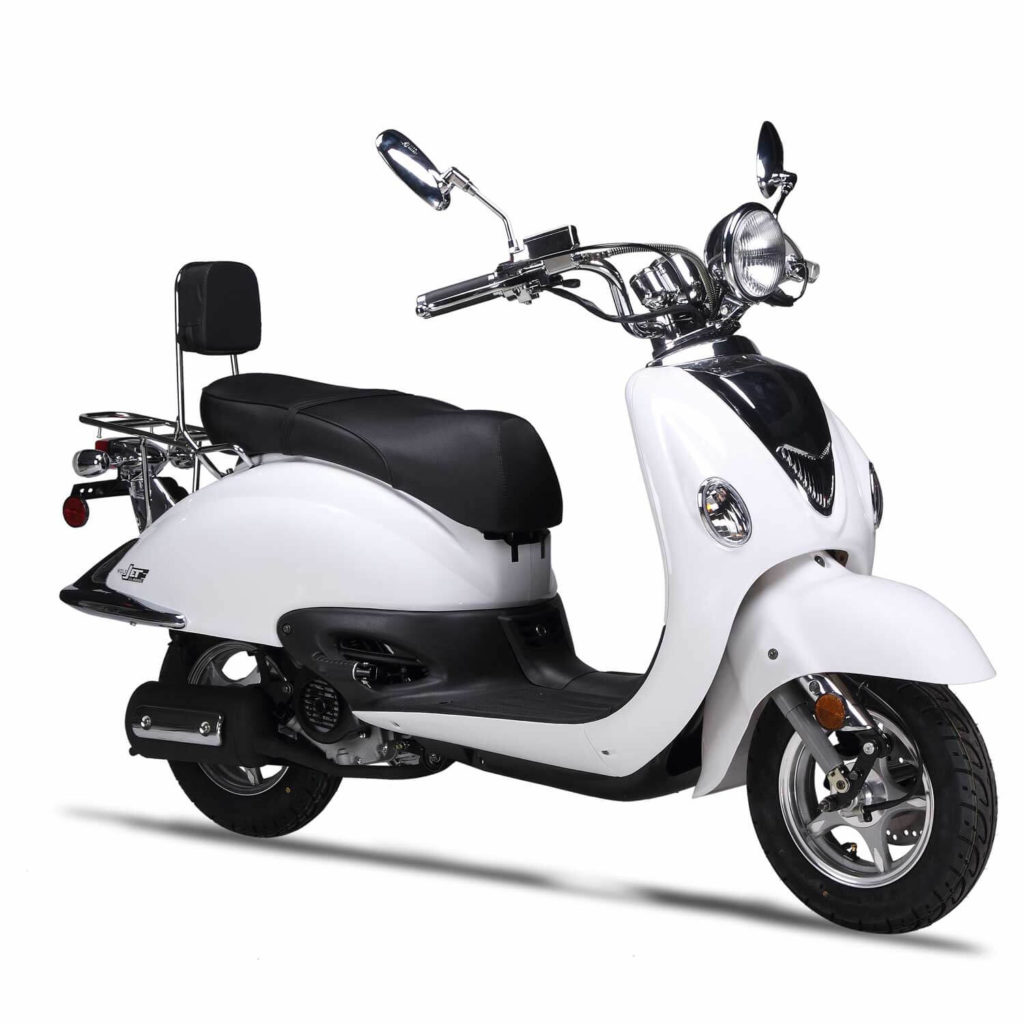 The Wolf Jet makes heads turn. Sleek chrome accents, retro styling and combed back lines inspire a sense of adventure. Never worry about the need for speed. The Wolf Jet is available with either a 50cc engine or a 150cc engine. It lets you zip around town at nearly 100 MPG. It only comes in black and white because it's cool like that and its wide-set handlebars and deep seat set it apart from conventional scooters. Don't be afraid to stand out from the crowd. "The Wolf Jet is a really smooth ride. It's easy to maneuver and the seat is large enough that I can give my mooching friends rides around campus," said Florida State University junior Spencer Altman. That's right, there's room for you plus one lucky passenger. And with one of Wolf's Scooters lowest seat heights, 29.6 inches, your mooching friend will have no trouble hopping off quickly when you drop them off at their 8 a.m. with minutes to spare.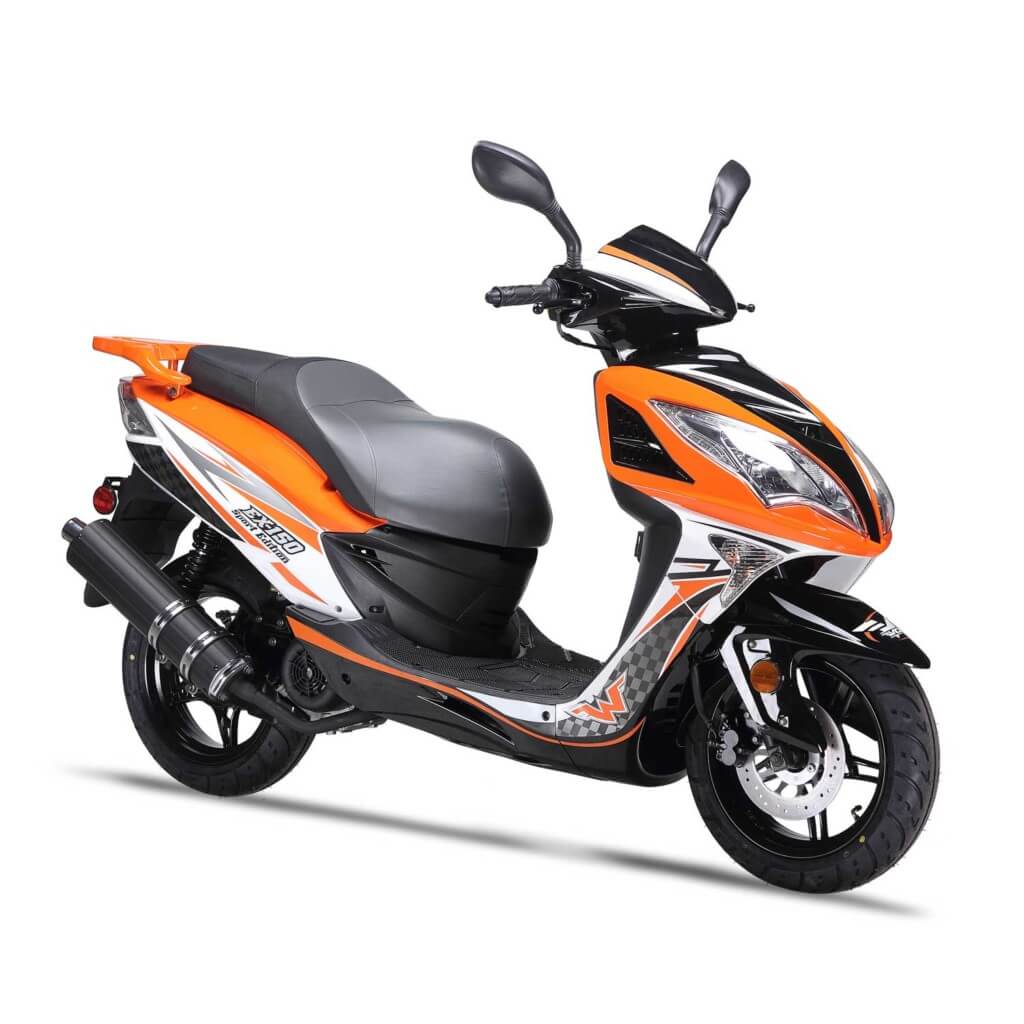 Remember how badly you wanted to ride those hot-wheel, motorcycle-racing games at the arcade? You boiled with frustration waiting for other kids to finish their race or deplete their quarter supply. Consider your wait over. The Wolf Ex-150 allows you to experience the high-stakes, quick and sporty feel of a motorcycle without breaking the bank. "The Ex-150 is very comfortable and fast. It's good for the long haul with plenty of storage while also being large enough to accommodate another passenger comfortably," said University of Florida junior Eric Hoover. The Wolf Ex-150 functions as one of Wolf Scooters' biggest and beefiest frames. For all you football players and gym addicts, this tough scooter proves more suited for you than Wolf's smaller models like the Islander. The Wolf Ex-150 also features sporty graphics which contribute to its "too cool for school" feel and is available in grey, red, blue and orange. Perfect for college students who want to look suave and flashy their freshman year, you can complement this ride with blacked out Ray bans and a casual smirk. Just wipe the smirk off before you walk into class.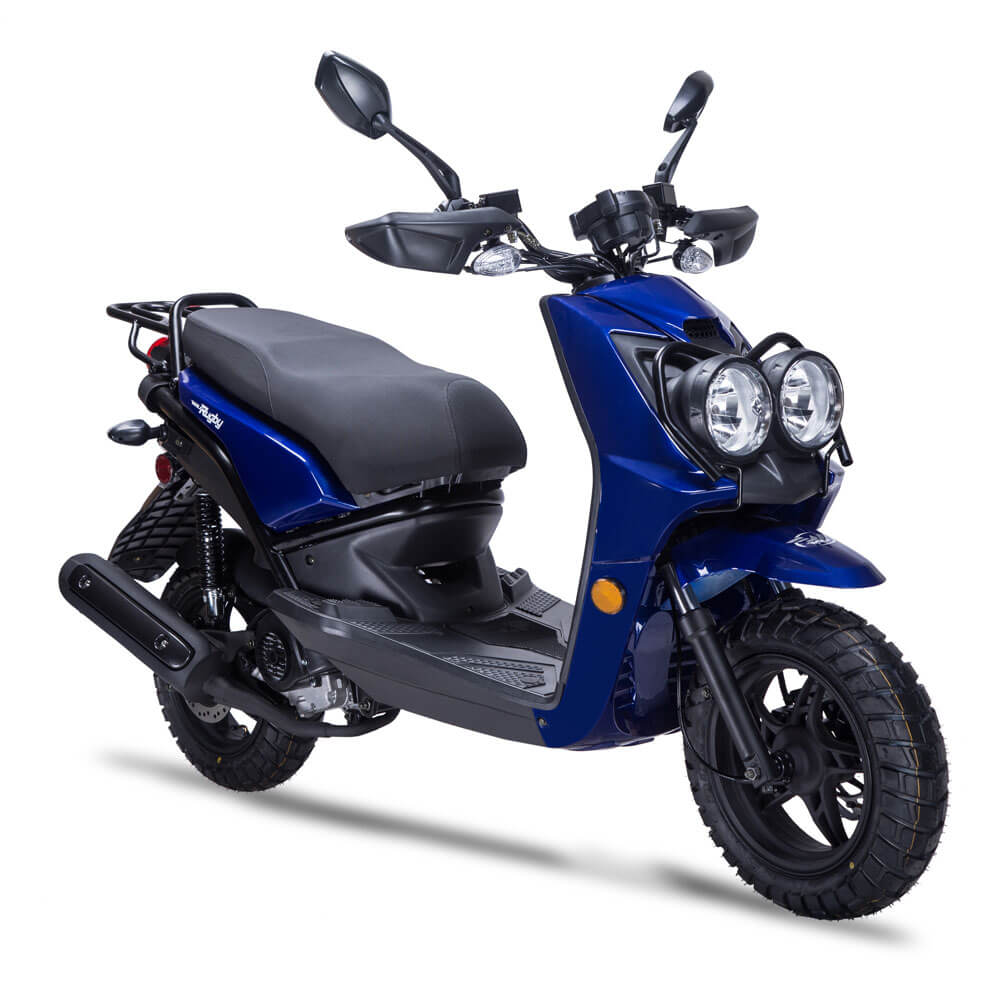 If the Wolf Rugby were to transform into a person, they'd become your rugby team's MVP. Tough, agile and fast, this scooter is built to score. With knobby tires designed to grip the road and dual rear shocks to help with suspension, the Wolf Rugby will carry you through any hostile terrain. If sitting in class makes you miss being out on the fields with your IM team, don't worry, the Wolf Rugby will give you that sporty off roads feel in-between classes. It also comes with a digital speedometer that can change colors. Choose between red, purple and blue speedometer colors. And if none of these colors match your team jerseys, the Wolf Rugby itself comes in blue, black and white as well.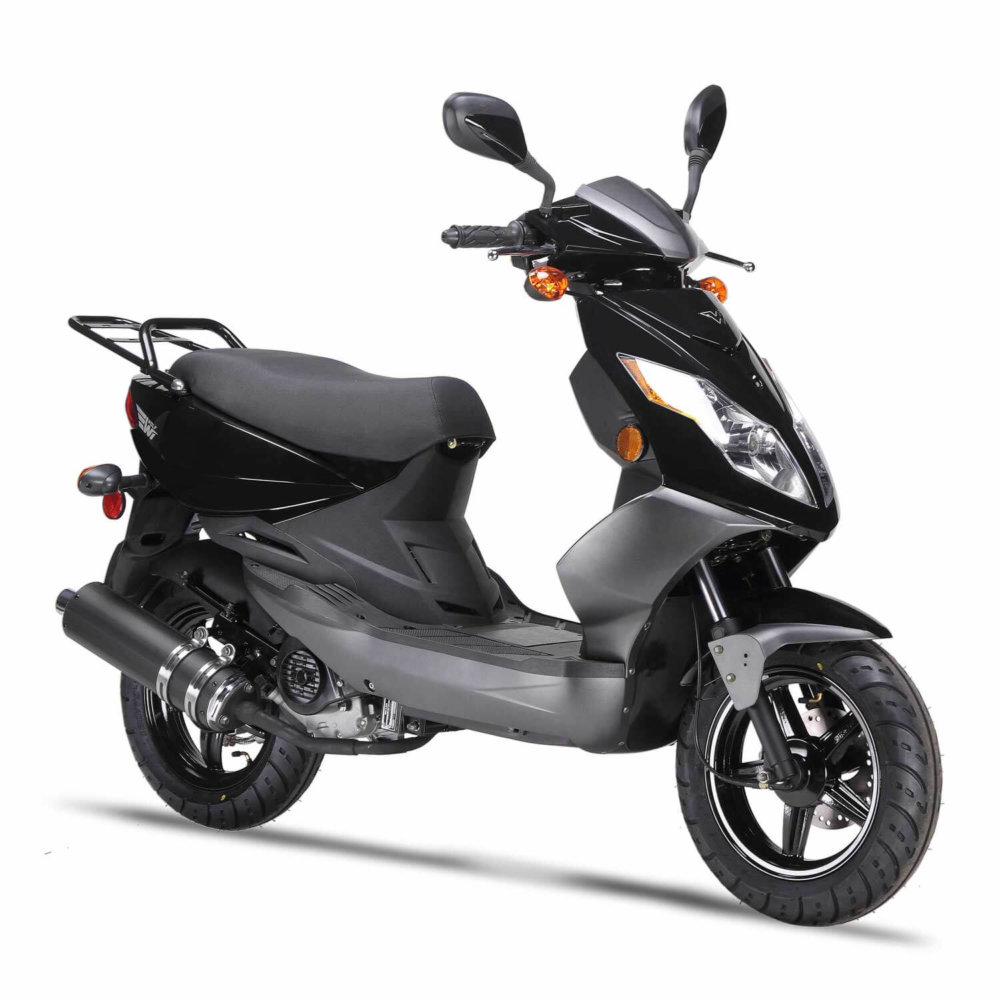 Put a pep in your kickstart as you hop on to ride the Wolf W-1. Campus parking gets rough in the back-to-school rush but no one will swoop in to steal your scooter spot with this sporty ride. "Invest in [a scooter] that's quality, highly-rated and durable. Your ride is likely to get scratched or knocked over by careless student drivers in the parking lot, trust me," said FSU freshman Kalyn Straske. The Wolf-W1's sturdy build will keep you safe on the streets and safe from small scratches, though. This ride's stainless steal body gets a long lasting two-stage paint job before it hits the road. The 50 cc four-stroke engine modified with thicker gaskets will easily hit 40 mph. Blaze straight into the parking lot and your future, grit assured.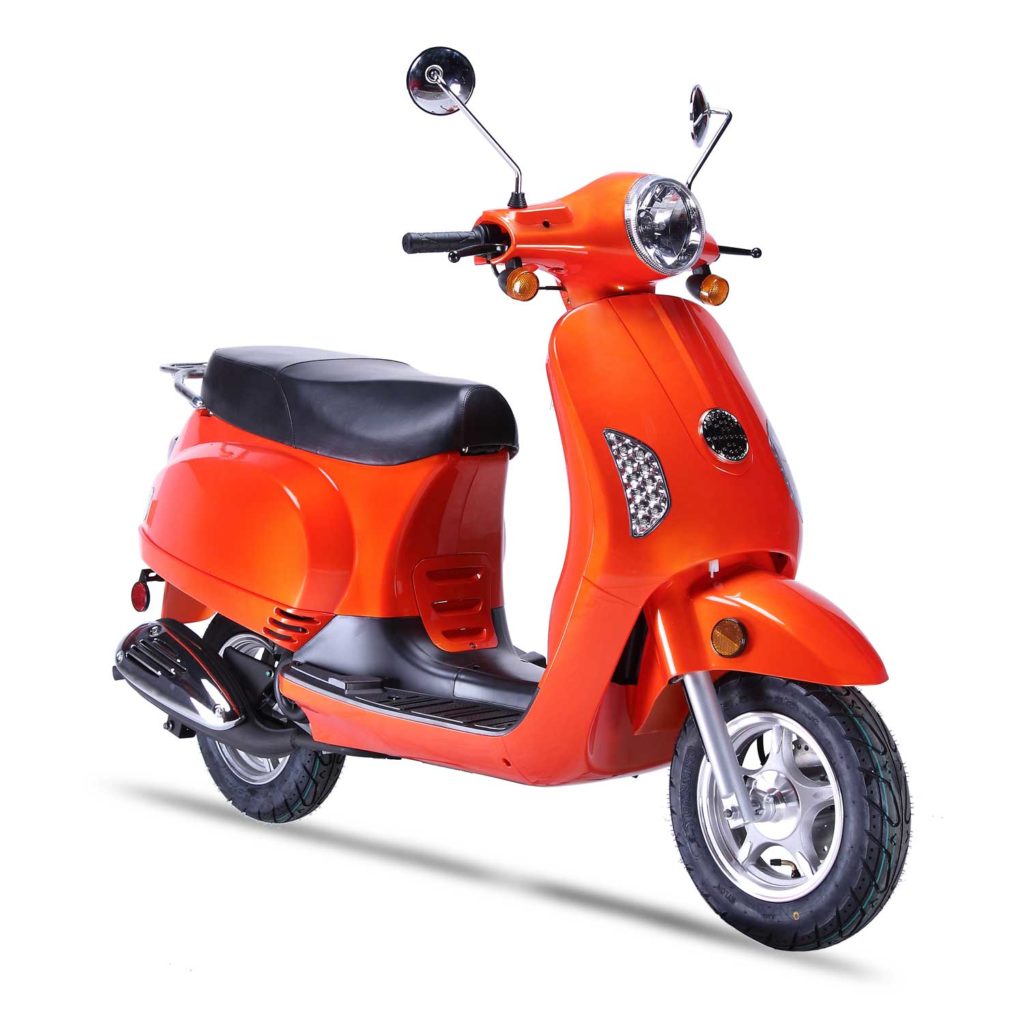 "You can't help but think of a classic Italian scooter when buying one yourself," said Straske.  Turn your Italian dream into a reality with the Wolf Lucky. This scooter boasts a smooth-as-silk ride (completely rattle free) with a plush seat and solid foundation. Low to the ground with a seat height of 31 inches and easy to balance, the Wolf Lucky gives you a storage space large enough for a basket picnic at the park plus ample foot room. Take your passion for travel and cultural studies and get transported straight into the narrow, cobbled streets of Florence while riding the Wolf Lucky around your college town.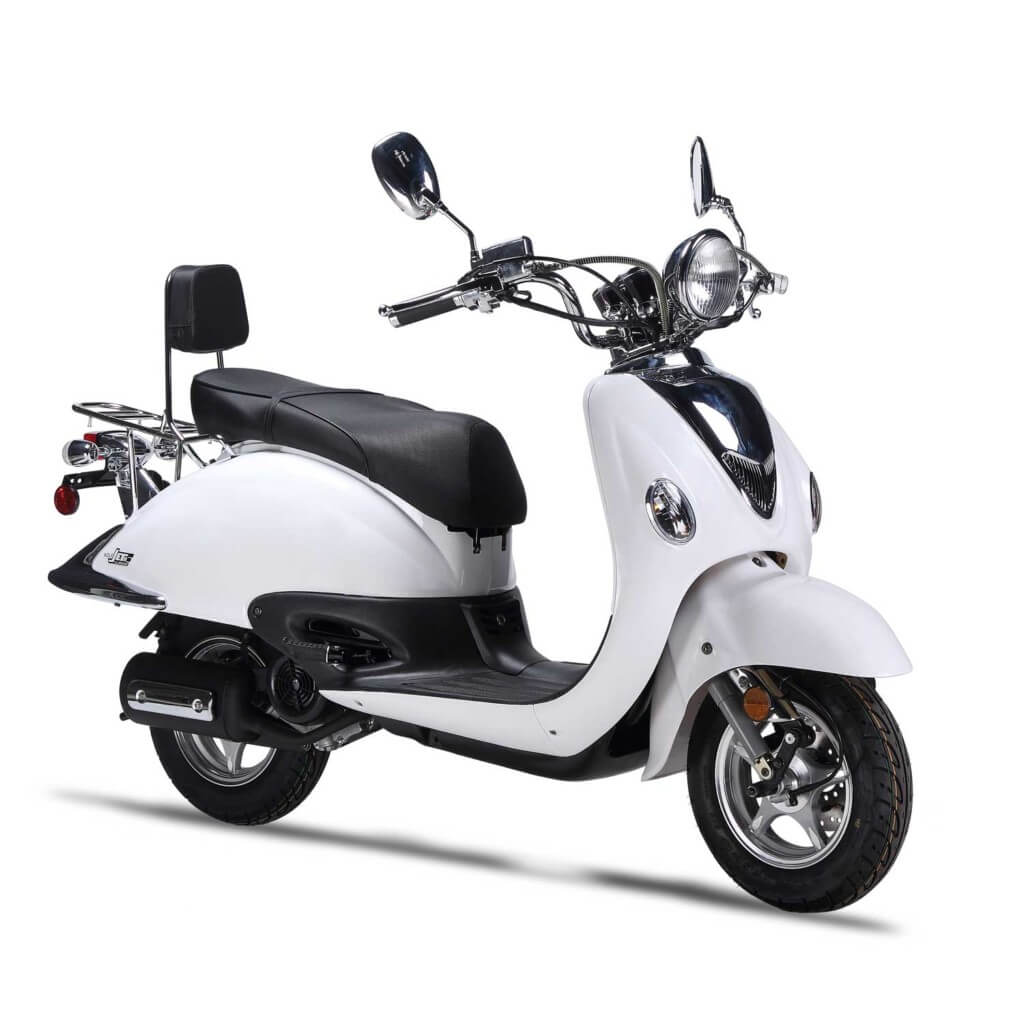 The Wolf Jet II is the James Bond of scooters. Catch a tuxedo-clad fraternity president racing from his late-night exam to formal or cheer on a sharply dressed pre-law student on her way to intern at the State Attorney's office. Getting 80-90 MPG, the Wolf Jet II carries students who get the job done. This ride's timeless color scheme contrasts between a luminous white and 2 a.m. black. It features a low seat height of 29.7 inches. Its lines curve easily backwards, giving the scooter an attractive, streamlined shape. This ride functions with an energetic gusto starring a 150cc four-stroke engine. The Wolf Jet II zips you around town for unforgettable late nights with the wind whipping through your hair.