With the option to pick both your classes and your professors, the possibilities seem endless for a young, bright-eyed freshman. How do you choose without feeling overwhelmed? We've all been there at one point, and slowly but surely we learned. These ten passionate UCLA professors will definitely make your time in lecture worthwhile.
Whether with their passion for their work or their compassion for students, these ten UCLA professors easily capture your attention during lecture.
1. Professor Rick Dale: Communications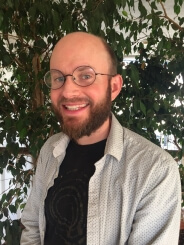 Do you remember how in kindergarten through high school all your teachers knew your name by heart? Yeah, that doesn't happen in college very often. When it does you feel extra special and warm inside. "Rick Dale is my favorite professor, who taught me in Comm 188B: Dyadic Communication and Interpersonal Relationships. Professor Dale was passionate about the subject he was teaching which made the material more interesting. He went above and beyond by memorizing everyone's names and even took a day to address important post-grad questions we may have had. He also offered extra credit!" UCLA graduate Sarina Wang said. As a cognitive scientist, Professor Dale's research focuses on the science behind thought and communication. He might come in handy the next time you misread your friend's text.
2. Professor Jae-Eun Im: Korean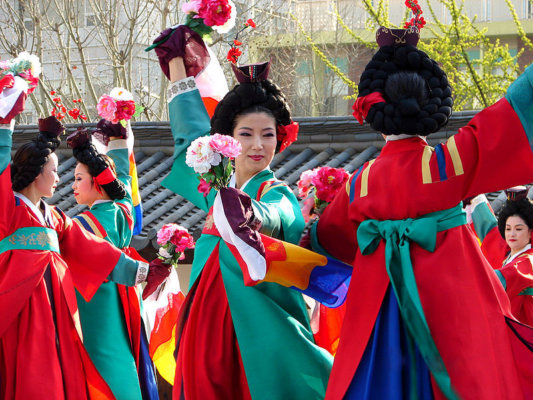 Professor Im exudes the characteristics of a Korean, and I love her for it. She often speaks of her experiences growing up in Korea, and the differences between Korean and American culture. With Korean language meant for Korean native speakers the only class I could fit into my schedule, I apprehensively crashed the course for two weeks in hopes of adding it later. Professor Im instantly put my anxiety to ease with her friendly, caring manner, and you can feel she truly cares about your learning the language. She taught me Korean for an entire year, and I honestly teared up a bit the last day of lecture. For anyone interested in dabbling in Korean, Professor Im will guide you through the language well. The first 10 minutes of class, she usually plays recent K-pop music videos to give students a glimpse into Korean popular culture as well.
3. Professor Saree Makdisi: English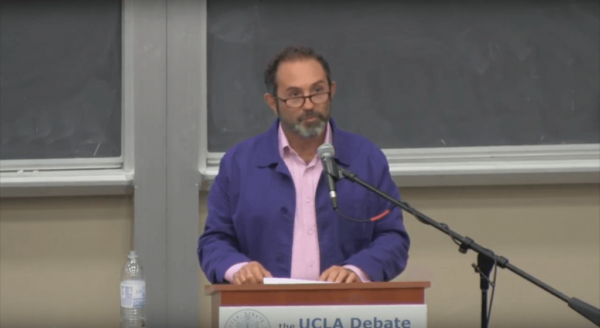 Have you had a moment when a professor speaks so passionately about his work that you start to love it as much as him? I had that moment several times over with Professor Makdisi as he taught us ENGL 119: Literary Cities: Literary London: Tale of Two Cities. "Although it was a rather large class for an upper division, Professor Makdisi always tries his best to make sure that his students are heard, and he provides creative projects to make sure his students are deeply engaged with the material. As the lead professor for a UCLA summer travel study program, you get to witness Professor Makdisi in his real element as he provides the best walking tours of the city that will 100% make you fall in love with London," UCLA junior Megan Reusche said. Professor Makdisi currently conducts research in two topics, one about the geographical and cultural mapping of London in the nineteenth century, and the other about the values in tolerance, democracy and eco-consciousness directly impact how others deny Palestine's existence.
4. Professor David Phillips: History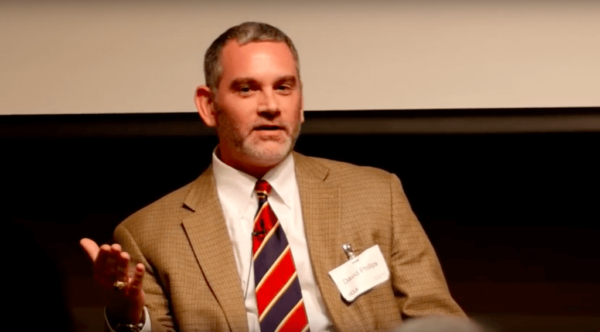 Definitely not the friendliest or the warmest guy, Professor Phillips lives and breathes his subject, ancient Greek history. He starts lecture with little ceremony, and doesn't bother to learn anyone's names. However, the man lectures from the top of his head with practically no notes, and the moment he recited The Iliad in fluent Greek blanketed the room in a silence of awe. What he lacks in sociability, Professor Phillips more than makes up in knowledge, dad jokes and deadpan humor. Trying to knock out that history GE? Might want to check out Professor Phillip's class.
5. Professor Deb Donig: English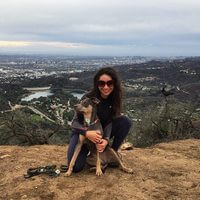 English majors tend to neglect the short story as a form of literature, but plenty of them hold valuable, golden tales. "I took English 108 with [Professor Doing], which was titled 'One World Trade Center' this quarter. It focused on The New Yorker and really gave insight into the short form fiction. She's my favorite professor here because not only does she care about her students and what she is teaching them, but she also shows a real appreciation for literature. I feel like even after taking her, I can go back and ask for help on anything school related or about other things," UCLA junior Emily Lentz said. We all need advice on school and life, and at the very least some professors you trust and know well enough to write you a letter of recommendation. Taking a class with Professor Donig and establishing a connection with her might give you some much needed professional guidance in your college career.
6. Professor Helen Rees: Ethnomusicology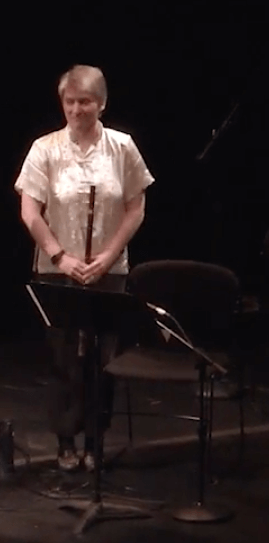 Have you had a professor with an accent that properly spices up an otherwise boring lecture? That describes Professor Rees and her classes, and she keeps people awake by including video clips and music. "Dr. Helen Rees is incredibly helpful, knowledgeable, and cares about the education that she gives to her students. She gets straight to the point about what information we need to know and makes everything more interesting than it really is. She's also very helpful outside of class, always ready to offer help, opinions, and feedback. She understands that we're just college kids still figuring out everything," UCLA junior Kelly Seto said. At the very least, taking an Ethnomusicology class might knock out a GE, and expand your horizons on your perception of music in foreign languages.
7. Professor King-Kok Cheung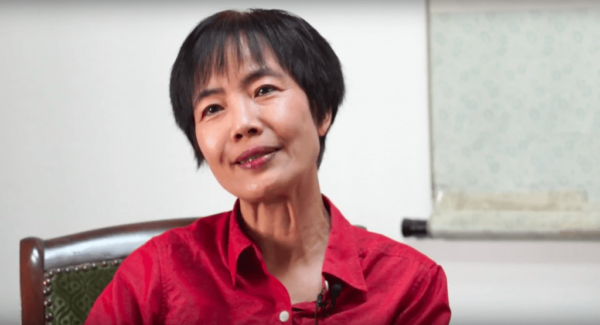 As a woman who speaks Mandarin, Cantonese and English, Professor Cheung could just talk about her incredibly interesting life, and I would gladly sit and listen. Even though she got her Ph.D. in Shakespearean literature, I took two Asian American fiction courses with her, and I already hope to take another with her. The texts she assigns grab and engage the reader, and her class discussions definitely get you thinking. Professor Cheung played a huge part in the expansion of Asian American studies at UCLA, so anyone looking to get in touch with their Asian American side or simply want to learn more about the community should look out for her.
8. Professor Walter Babiec: Neuroscience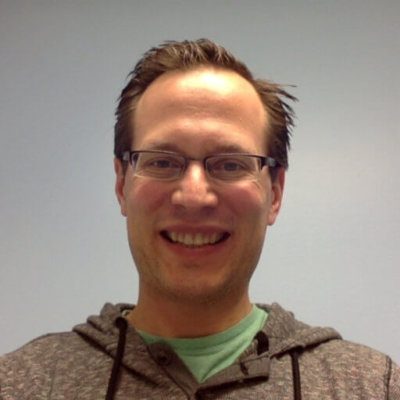 According to the uber-stressed STEM students among us, most STEM professors usually just teach lectures without much regard for their students, so a professor who actually supports you provides a nice change. "I liked him because he actually cared about our mental health. He was easy to follow along in lecture and sent us lecture note templates. He was really accessible, easy to talk to, and he actually understood how we were feeling as students. Dude was a homie, and his hair was stylin'," UCLA junior Amanda Hensley said. Known across the campus for depressing test scores and high stress levels, the neuroscience major can really do in some students. Caring and understanding professors like Professor Babiec provides the proper support and positive attitude to help these students get through it all. Professor Babiec provides some much needed care and warmth in a sea of seemingly cold, disinterested professors on the STEM side of campus.
9. Professor Lowell Gallagher: English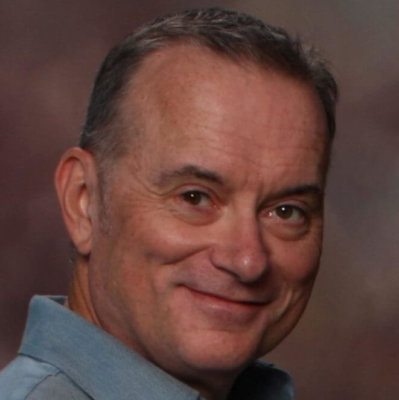 Did your professor ever use huge complicated words you never heard of in lecture? Did it prevent you from understanding the material for a bit? When Professor Gallagher speaks like this, I sometimes wonder if he had practiced it all in the mirror the night before. Nevertheless, this man radiates knowledge, expertise and good humor. The moment I found out he recently took up the position of Chair of the English Department, my already high regard of him shot through the roof. I walked into my first critical theory English class kind of apprehensively, but after office hours, his warm, amiable manner quickly put my nerves at ease. Analyzing apocalyptic literature through philosophical lenses might sound scary, but with Professor Gallagher's guidance, you can bid your worries away.
10. Professor Yun-Feng Lu
As most engineers know, solving problems and thinking outside the box describe your way of life. For Professor Lu, these qualities amount to his most valuable assets. "I liked him because his goal is not only to impart what he knows, but also to make sure we understand the concepts behind the knowledge. His occasional pizza treat made me feel appreciated for my hard work in doing his intense homework. He once said something along the lines, 'Anyone can work hard, get good grades and get a good job. It's how you think outside the box and will apply the knowledge you learned that will accelerate you to the top,'" University of Edinburgh junior Claudia Mulia said. Despite a bit of a challenge, Professor Lu surely gives extra motivation and encouragement to help you succeed.