Most college students can't say they've held full time jobs with full benefits, a 401K, a bi-weekly paycheck—the whole shebang. But I have. Let me explain. Before beginning my final year of college, I received an opportunity to model in Los Angeles. I planned to only take a semester off, but I kept getting casted for shoots and runway shows. The jobs just rolled in, from swimwear photo shoots to walking the runway on Sunset Boulevard. Don't get it twisted though—these jobs didn't always pay well. Sometimes I worked several shoots a month or none at all the next.
That's where my "adult" life came in. To get me through the lean periods I worked full time for top defense firms throughout California. At some point I became the primary breadwinner of my family. By the time I was ready to return to school, I'd assisted my family financially for quite some time. Excited to return to school, I couldn't help feeling anxious about how different the dynamic would feel for me. My old friends had graduated and I'd been living in a major city with an entirely different set of boundaries. I could just feel that I'm now in a different mindset than I was two years prior. I'd, dare I say it, matured.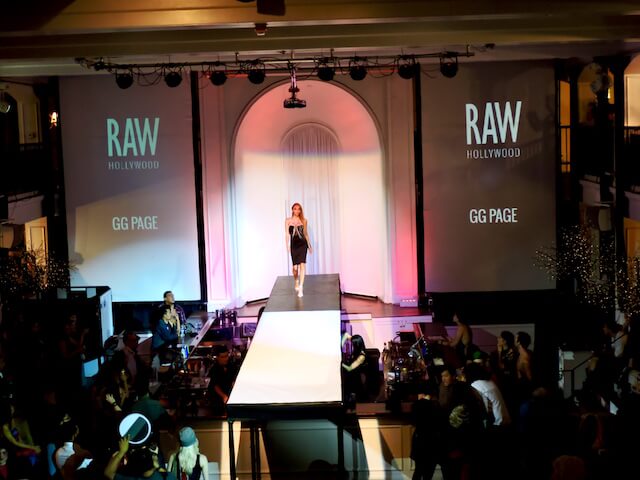 Upon my return to school, I lived in an apartment near Penn State but still under contract of the university. So that mean that dorm rules still applied. I had two roommates from small towns close to the university. I liked them a lot, but they were 20 and spent their nights at house parties or frats. The next day they would sleep all day and skip classes to recover from the night before.
Now, I'm not judging this behavior because 18-20-year-old me would have been right there with them. However, the current me wouldn't dare miss a class. I feel ridiculous saying this but I felt old. Partying just wasn't my priority. School, Netflix and sleep were my only priorities. At 25, having lived in L.A., attending premieres and going out to the spots you can only dream about while watching episodes of Keeping Up With The Kardashians, I felt jaded.
Which brings us to State Patty's Day. While this is a student-born, self-proclaimed "holiday" for Penn Staters, students from all over the U.S. rent party buses and travel over for an opportunity to partake in the festivities with the best of us in good ole Happy Valley. At any given time during this momentous day you can run into someone from Rutgers, the University of Maryland or Ohio State. The list goes on and on. Those unlucky enough to be too young to bar hop must find alternative means of participating.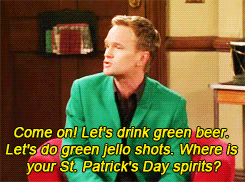 Take my underage roommates, for example. The evening of State Patty's Day, my roommates decided to host a friend from out of town who purchased them alcohol. They hung out in our living room and kitchen area being loud and drinking, preparing for a night out at a party. The next thing I know, I was being summoned from my room by the RA and the head of the RAs.
The rule is if one person is caught with alcohol, then everyone gets in trouble just because you're there. Of course, it didn't feel fair to me. I wasn't the one drinking. And besides, I was old enough that if I wanted to go out and drink than I could have, and I would have.
Being out in the real world and having legitimate responsibilities beyond turning in assignments on time changes your thinking. In my senior year, I focused on finishing my undergraduate degree, not getting drunk with people I wouldn't remember a year from now. Granted, these RAs did not know all this from looking at me and almost took pleasure in letting me know they would need to contact my parents.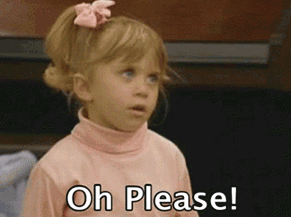 Just for a moment, stop and imagine being an adult, paying your bills and your family's. Now imagine someone threatening to call your mommy on you for something you didn't even do. All I could think was, "Call my mother. I dare you to tell her, that her of age daughter may have been drinking." Don't get me wrong. I am not beyond reproach, especially from my mother. However, I am beyond reaping consequences for underage drinking.
They did write me up, but the head of Residence Life dismissed it all. He told me, "You're mature and even if you were drinking, you are more than allowed. You should be allowed to live as a 25 year-old."
Even when you're 25 years-old like me, it's still important to be careful of whom you surround yourself with. Sometimes, someone's actions create a big, unnecessary problem in your life, even if you're not involved. Take it from someone who's been there. Go easy when you party. It will get old faster than you do.