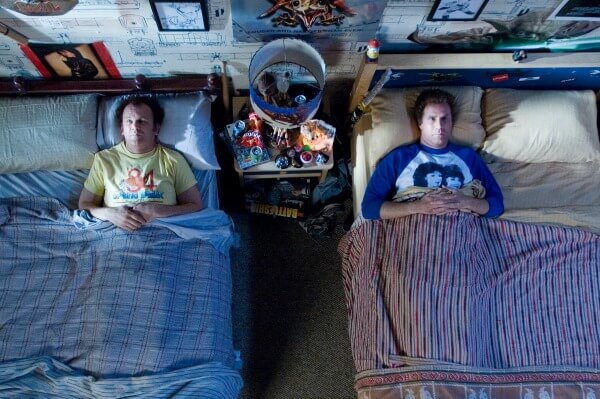 Harder classes and the transition from high school are not always the scariest parts of freshman year. For those moving into the dorms without the security of an old friend to live with, meeting the stranger you'll share the next two semesters with can be a frightening experience.
I was incredibly anxious when I turned the key of my freshman dorm for the first time. I knew nothing about the person behind the splintered, wooden door. Of course we'd talked (he'd bring the coffee pot and I'd bring the TV), but our conversations were limited to room size and storage space.
Inside was my exact opposite. My extrovert contrasted with his introvert just as my preppy Hollister khakis clashed with his purple Hurley board shorts. I couldn't imagine anything that we could possibly have in common. Finding something we both enjoyed on television was a search for the Holy Grail.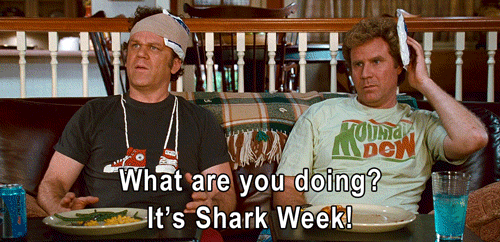 (Image via Rebloggy)
For weeks on end we co-existed in our cramped 10' by 12' room in silence, talking only enough to know when the other was leaving. It only took a hurricane to bring us together. Sandy's torrential downpours and damaging winds left us confined to our room Halloween weekend. Desperate to relieve my boredom, I turned my head to see that my roommate was playing my favorite game: Minecraft. A quick conversation revealed that we shared many favorite video games as well as a love of psychological thrillers and lowbrow comedies. From then on, we were fast friends and planned to live together again by choice.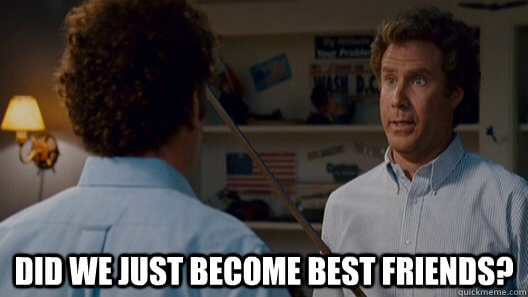 (Image via Quickmeme)
Although my situation resolved itself, the awkwardness would have never occurred in the first place if I had made a better effort to know my roommate before move-in. While some weirdness is unavoidable, these simple techniques can ensure that you have a better idea of who you're living with before its just the two of you and four concrete walls. 
When you eagerly open your room assignment from campus housing, it almost always includes your roommate's school email address. Sending out a quick email to introduce yourself is an informal and easy way to start the conversation, but you shouldn't stop there. Use email as a medium to share your phone number and social media links to continue the discussion. 
You already spend hours perusing Facebook timelines, scrolling through tweets and liking photos of your neighbor's dinner on Instagram. You might as well put these websites to work. It might make you feel like a major creeper, but following your roommate online can go a long way. Taking a look at the person's interests and who they spend their time with can give you a better idea of who you are living with and what you may or may not have in common with them. Simultaneously, social media doesn't always paint the complete picture. Just because someone looks like a potential Norman Bates, doesn't mean that they are. Make the effort to know your roommate beyond their Twitter handle. 
3. Phone Calls/Texting
Those little electronic devices your eyes are always glued to can be extremely useful. Although awkward at first, phone conversations with your roommate can be more advanced than discussing who is bringing what. Talk about their studying and living habits. Find out if they're the type to pull an all-nighter or bring someone home after a night of partying. Yes, it will be weird and uncomfortable, but encountering these instances later on is even worse.  A text or two now and then can create a more inviting relationship between you and your roommate. 
4. In-Person Meeting
Actually meeting your roommate in person is the best way to get to know them. More personal matters such as bedtimes and social lives are easier to discuss with people you've actually met. If your roommate lives on the other side of the country, such meetings can be arranged over Skype and Oovoo. If you're within driving distance, make an effort to get lunch or grab coffee. Whether virtually or traditionally, make the effort to hang out with your roommate before you pick up your keys. 
Ensuring a comfortable living situation freshman year requires more than deciding who will bring the refrigerator. Even the most basic effort to get to know your future roommate makes a weird situation less awkward and a difficult transition into freshman year a little easier. 

(Image via Tumblr)
For more on roommates:
Embarrassing Stories: Roommate Edition

10 Ways to Get Your Roommate to Love You

9 Things Your Roommate Should Have Packed