When it comes to the holiday season, who else feels like they're scrambling for gifts? Never fear—College Magazine is here! We know what college students want for the holidays because, well… we are the college students. Whether you need something for a friend, a sibling, a relative, or even just for yourself, we compiled all of our best gifts just for you.
Need some gift inspo? Check out what College Mag writers want this holiday!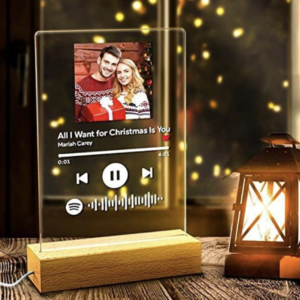 Custom Spotify Glass Art: $21.95
"For Christmas this year, I got a Custom Spotify Glass from my best friend! She put a picture of the two of us on the front, and the link to one of our favorite songs. It was so personal and adorable, and it even lights up!" St. John's University sophomore Nicole Sutherland said.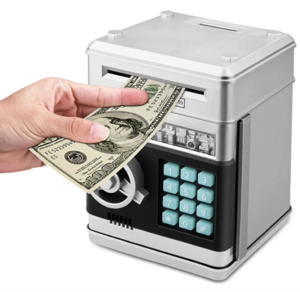 Zonkin Cartoon Electronic ATM: $28.99
"Money. Does anything more need to be said? I find I don't really want anything material. I'd much rather have spending money for food, drinks, and gas," St. John's University senior Luke Peteley said.
And where would you put the money to keep it safe? This handy-dandy bank seems like a pretty good place.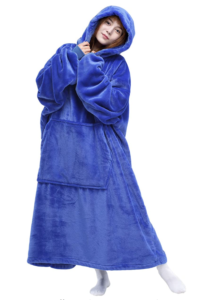 Waitu Wearable Blanket: $49.99
"Where I am, it's been getting cold lately! A hoodie blanket would be amazing to have, especially for someone who needs to keep warm on the way to their 9 a.m. class," University of California, Los Angeles sophomore Linda Tran said.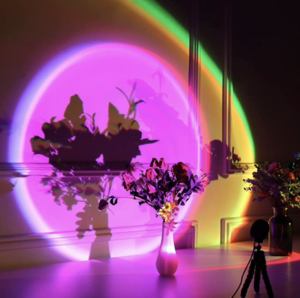 Nellsi 16 Color Sunset Lamp Projection: $31.99
"I've been seeing this all over social media and Tik Tok, it just looks so pretty! I'm an avid beach-goer from Connecticut, so while I'm away at college, it would be nice to be able to simulate a piece of home from my very own bedroom," University of Maryland senior Margo Cerrone said.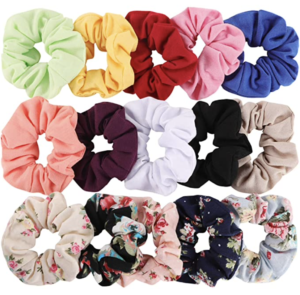 NEW LIVE Hair Scrunchies: $9.99
"I'm always looking for the best scrunchies when I go shopping. I love how they come in multiple colors and fabrics, such as velvet and satin. I think my ultimate goal is to just have scrunchies that could match every outfit. They're not as tight as a regular hair tie and are just so trendy," University of California, Los Angeles sophomore Lisette Serrano said.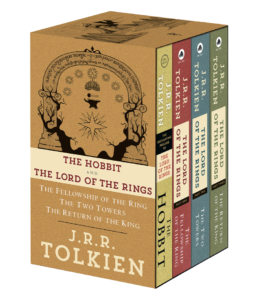 J.R.R. Tolkien 4-Book Boxed Set: The Hobbit and The Lord of the Rings: $14.74
"I've spent a great deal of my first quarter away from home reading. I used to love to read, and I recently picked up and finished an entire book for the first time in years. But books can be expensive! I would love to have a few new books to start off the winter quarter," University of California, Los Angeles freshman Emily Schwank said.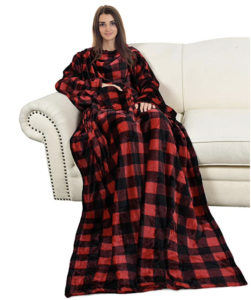 Catalonia Wearable Blanket with Sleeves and Pocket: $21.99
"I spend a lot of my time drawing, writing, or reading. I tend to be sitting while doing most of these things, and during the winter it gets super chilly. I think a Snuggie would be a perfect investment because it would cover my arms and I wouldn't feel cold anymore while I work!" University of Massachusetts, Amherst junior Archana Purohit said.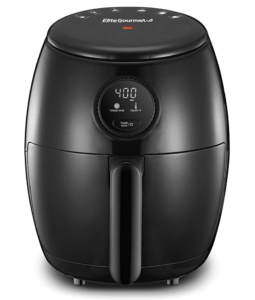 Elite Gourmet Programmable Hot Air Fryer: $52.99
"Living off campus has taught me that cooking takes a very long time. This means that I will procrastinate eating or just spend so much on takeout. So, for me it's important to be able to reheat and cook food efficiently in my busy schedule," Ohio State University sophomore Kaylah Vo said.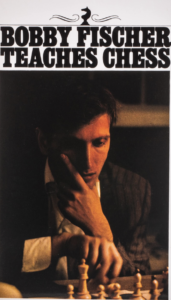 Bobby Fischer Teaches Chess: $7.99
"My favorite gift was definitely a chess board/table that my girlfriend made from scratch for me. Homemade gifts are always my favorite because of the thought and effort that goes into them," University of Florida senior Jonathan Blasberg said.
Need a guide on how to channel your inner Beth Harmon? We got you covered.
Ultimate Aromatherapy Diffuser & Essential Oil Set: $39.95
"A lot of my presents this year were aromatherapy-related; I think my boyfriend's family is trying to tell me something," said UCLA senior Maegan Smith. "My favorite present was an oil diffuser his sister got me. I've been using a salt lamp that works fine, but I have to use a ton of oil to be able to smell anything. Because I don't need to keep buying oil, I have one less thing to stress about."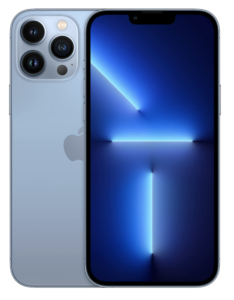 Apple iPhone 13 Pro Max (128GB, Sierra Blue): $1,099.00
"A gift that I received for the holidays was the iPhone 13 Pro Max. It has three lens options and new a feature called cinematic mode that allows you to shift focuses while filming. I believe with this amazing camera this phone has I will truly be able to take great photos/videos which will go hand and hand with my New Years resolution of improving my filming and editing skills," St. John's University junior Courtney Lemkin said.
"My favorite gift has to be my new iPhone 13," Temple University senior Miles West said. "I've been in need of a new phone for a while and my parents really went above and beyond this time. I'm glad because my photos, videos and audio recordings will come out so much more professional."
"My perfect gift would be a new phone," Penn State junior Brianna Herder said. "I'm currently working with a used and abused iPhone 6s and do qualify as a broke college student. So skipping the middle-man of paying for a new gift would be great."