The year is 2020, and we live in a remote work world. As a recent graduate, or an undergraduate looking for internships, you might feel like you're missing out on an opportunity to meet with your potential employer in person. How can you make a great impression if your siblings are watching TikTok at full volume in the next room?
Most employers are concerned about two things: qualifications and personality. Resumes do a great job of efficiently conveying your experience and qualifications, but they do nothing to show off your personality. In an increasingly competitive job market, the key isn't to just be qualified — it's to stand out. Good luck doing that with a piece of paper. Luckily, there's another way to show off your accomplishments and experiences besides a resume.
How can you show your personality without meeting someone? Make a website.
Websites are extremely versatile digital canvases upon which you can do just about anything: sell stuff, post stuff, download stuff or find words of wisdom. A personal website is magical because you can paint an interactive portrait of yourself for the whole world to see (including employers). If you're willing to put yourself out there by making a website, you'll instantly make yourself stand out more than other competitors.
But how do you even make a website? If you're not super tech-y, services like Wix, WordPress or Squarespace make it simple to create fantastic websites, even if you'd take a book over a computer any day. If you're a computer science major, you should probably investigate making your own website from scratch.
That's great. But how do you make a good website? What makes a website good or bad is a little bit subjective, but you wouldn't go wrong in following these three fundamentals.
Make your site 100% you
The whole point of this endeavor is to make yourself stand out! The only way to do that is to make the site convey as much of your personality as possible. Even if using a template from one of the sites mentioned above, you can still make it unique. You can play with fonts, colors and the content you present in order to make a unique experience for prospective visitors.
If you still don't know where to start, feel free to look through the websites of some the people you admire. Bands, artists, writers, bloggers and even mathematicians have cool websites you can be inspired by. What are your favorite things, colors, places or hobbies? Use these to inform your design. Taking a stroll through Pinterest or Tumblr might not be too bad of an idea either. Be warned though, it's a lengthy process. "It took a while because I'm very picky," University of Florida sophomore Anna Magluta said. "I wanted a simple clean look and I did a lot of research on Pinterest and other sources like YouTube and blogs." Once you get your website's design looking like a good reflection of who you are, your job is mostly done. All you must do now is show off some content.
Put your best foot forward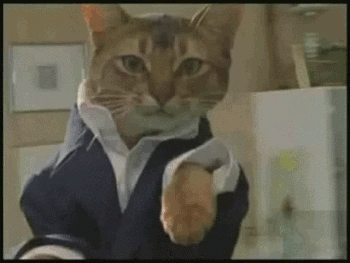 Personal websites should act as digital representations of your personality, but there are also some concrete things a good website should have. These things vary somewhat in different fields, but for college students seeking to make a site a future employer might look through, you wouldn't go wrong in making sure to include these elements:
A main space where visitors can see your name and links to important sections or other websites. You couldn't go wrong with including some contact information as well.
A space to share a little bit about yourself. This is, after all, your website.
A space to put your work and other projects.
If you don't have any creative pursuits, don't worry. You can also use your digital real estate to present some of the stuff on your resume in a more captivating manner. You can list your experiences as a timeline or your skills as a bar graph. If you're a student, make sure to show off your GPA and related course work. Be thoughtful about what kind of things you want the world to know about you.
In this regard, making your website's layout is one of the most important things you can do. "Visitors don't usually stay in websites too long, so you want to make sure that they get the most 'you per minute' possible while there, and that it's the most important stuff first. That's how you leave an impression," Temple University junior Luis Larios said. Putting the most important things about yourself at the front and center makes a good way to ensure that anyone who stops by your site for a visit gets the information you want them to get. That said, if you value your experimental yodeling music over your internship experiences in the summer, that's what should go first. Yodel away!
Keep your visitor in mind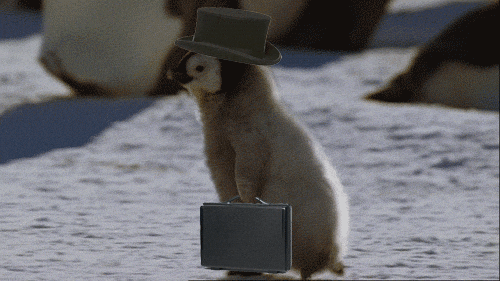 Finally, if there is a specific demographic in mind when making your website, you should optimize it for them. What you'd want to show your employers might be a little different than what you want to show friends. If you'd like your site to be a mix of both a portfolio and something more personal like a photography site or a blog, prioritize accordingly.
My website is where I post my stories and musings, so it's more of a personal repository. Since the content is so personal to begin with, I figured the whole site should be too. This depends, of course, on what your aim is when making the site. You might want to keep it professional. "For the 'employer' visitor, I wanted the design and flow of the website to complement the content on my resume, which has a larger focus on my expertise in web development," University of Florida junior Christopher Miller said. "For the more 'generic' visitor, I wanted them to take away a more enjoyable experience." From my experience, making your personal website is one of the strongest strategies you can have. But if your visitors enjoy themselves while scrolling through your site, they'll remember you for a long time.
If you follow these three steps, you can make a wonderful website and get ahead of a lot of the competition. You're awesome, and if anyone doubts it, point them to your website.