Ditch the pint of Ben & Jerry's. We've all been single on Valentine's Day, and we know how much it sucks. Luckily, you don't need to spend the day feeling bad for yourself, especially if you've got a BFF. V-Day, after all, celebrates love of all kinds, and who doesn't love their BFF?
Take our advice and these platonic valentines for best friends will top any romantic date night.
5 BFF Date Ideas
1. Theme Park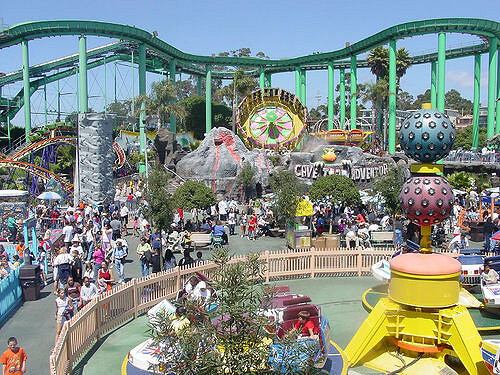 What you would you rather do: force romance at an overpriced restaurant or ride a roller coaster? Valentine's Day 2018 falls on a Wednesday, but this only means the lines at your favorite theme park will be shorter than ever. Depending on your location, you and your BFF can spend a day playing carnival games, riding terrifying coasters and watching spectacular performances. Whether you go to Disney World, Orlando, Cedar Point, Ohio or Universal Studios, California, you and your BFF will have way more fun than any dining couple could dream.
2. Escape Room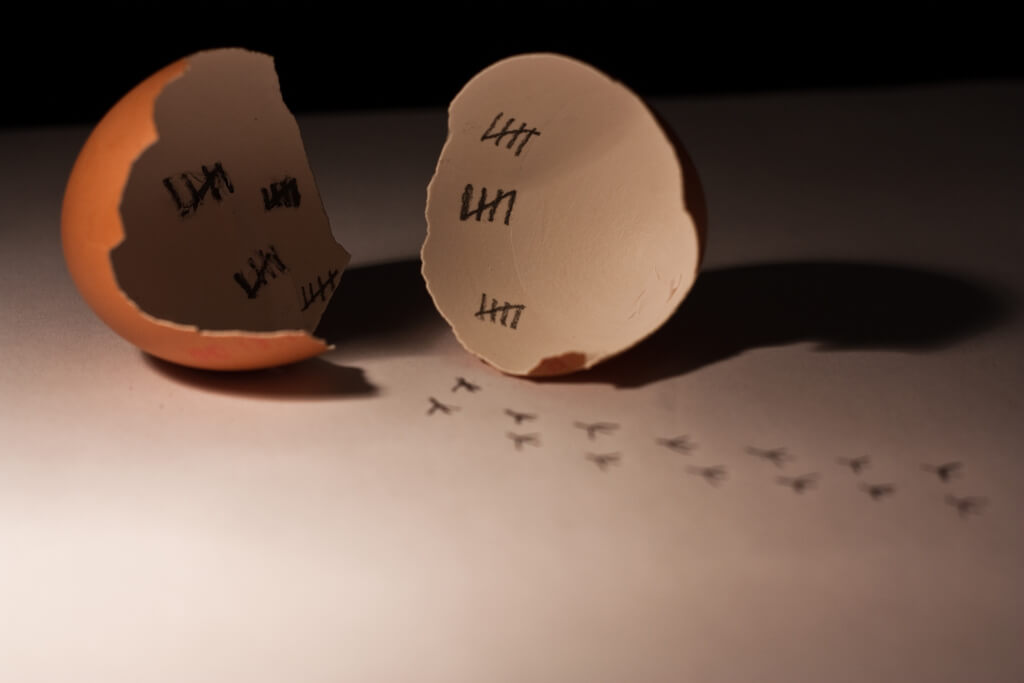 "Escape rooms really push each member to test their intellect, skills, senses and teamwork," California State University, Long Beach alumni Aylea Denoy said. Over the last few years escape rooms have seen an explosion in popularity, and hundreds can now be found across the country. "My best friend and I love puzzles and problem-solving," University of California, Berkeley senior Josephine Yang said. "It's an engaging way to show off our teamwork and best-friend telepathy." Take a break from your homework and have a little fun. Solving riddles and puzzles can make for a zen-like experience, especially when shared with your best friend.
3. Oscar Movie Night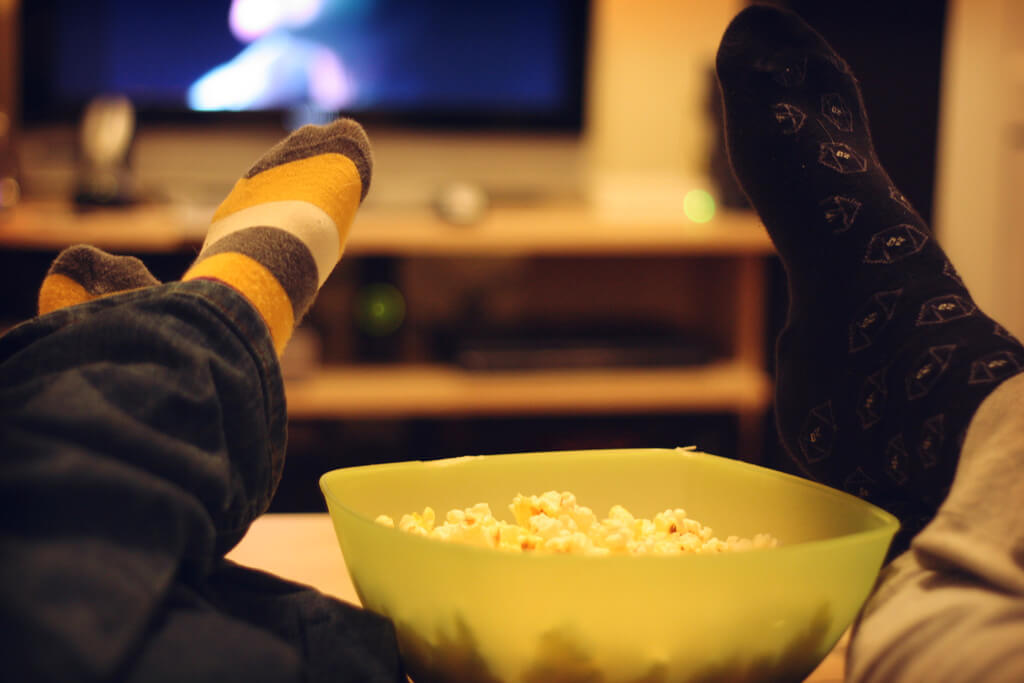 Because of the Winter Olympics, the Academy Awards premier later than usual this year, in early March, rather than late February. This gives you more time to catch up on 2017's best movies. Immerse yourself in the adolescent struggle of Ladybird or the horror of Get Out. Many of the best picture nominees are still in theaters. Sure, a movie night might be a V-Day cliché, but at least you and your BFF have a goal: preparing for the year's biggest cinematic celebration. "The best part about a BFF movie night is that we get to talk the movie to bits when it's done, and that's always satisfying," Denoy said.
4. Outdoor Adventure
When was the last time you went on a hike? While romantic couples spend their time writing mushy notes and cuddling, you and your BFF could explore the wilderness, blaze new trails and burn calories. "A Valentine's Day hike or walk sounds ideal," UC Berkeley senior Jade Chen said. "It would give us a break from work-week stress, plus a quieter setting to catch up if you know the local trails." If you live in a coastal town, you can hit the beach, get a tan, and maybe go for a swim. You could even have a picnic! You and your BFF can eat a meal and relax in the sand. You'll be so content that you won't even notice the happy couples around you.
5. Hang Gliding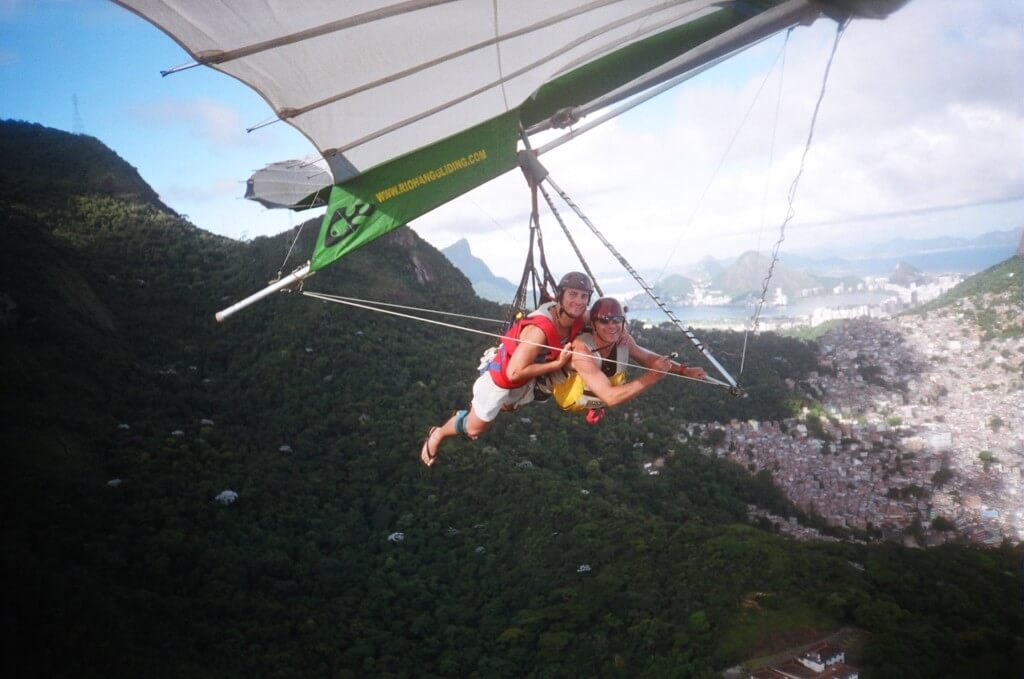 I know what you're thinking. "Hang gliding?! That's crazy! And expensive!" Actually, depending on your location, a full day of tandem hang gliding can cost as little as $150. When you factor in the cost of being in a relationship on V-Day, what with the gifts, the expensive dinners, the movies, a couple hundred bucks don't sound that bad. Plus, this could be a life changing experience. Imagine someone scrolling through Instagram, pushing past endless pictures of couples before stumbling upon a picture of you and your BFF soaring through the air. Hang gliding is guaranteed to be an unforgettable experience, especially if you do it with your closest friend.
Platonic Gift Ideas
Gifts for Her
Bath bombs give your hard-working gal-friend a much needed self-care session. She can use it to take a wonderfully refreshing soak in the tub at the end of a long day.
Price: $13.95
Does your BFF love coffee or tea? This mug lets you draw from the romantic idea of a bouquet and add in a practical value. Every morning your BFF will remember you as they sip.
Price: $13.95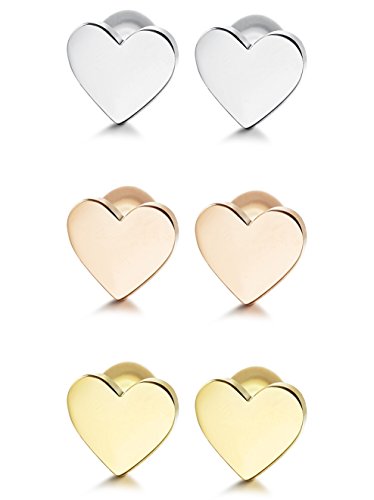 This set of studs lets your accessory-fiend friend add to their collection without crossing the line into relationship gifts. They're adorable yet inexpensive enough to remain well within the range of platonic gift giving.
Price: $8.99
Gifts for Him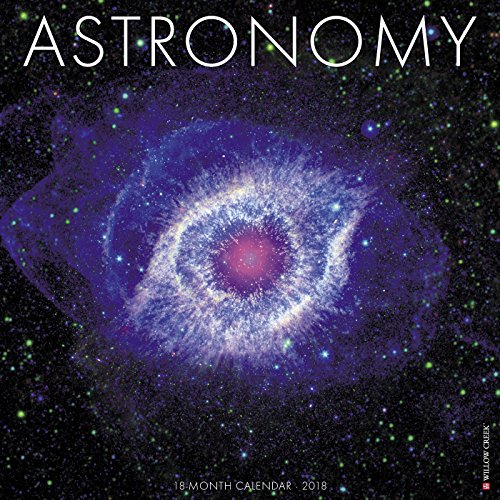 A calendar as cool as it is practical puts exciting galaxies and nebulae over not-so-exciting deadlines and due dates. Your guy friend will have stars in his eyes after opening this gift.
Price: $9.43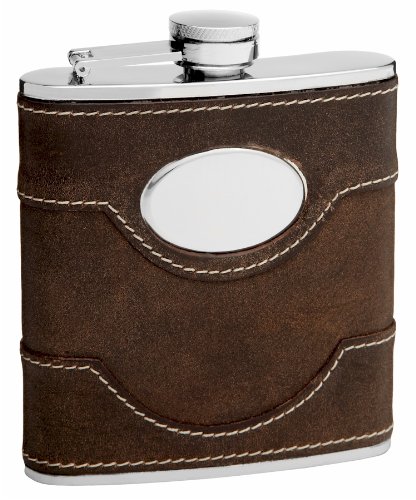 If you want to show your guy-friend how much he means to you then a personalize a sneaky way for them to hold their liquor. He'll always have liquid courage right in his pocket and the personalization makes it unique. Plus, whenever you need a quick taste, you'll know exactly who to turn to.
Guys spend a good portion of their time desperately trying to minimize odors. A candle can freshen up even the most disgusting of dorm rooms, making it a perfect gift for your guy friend on Valentine's Day.
Price: $26.00