We've all had that moment when you look down at a test, a test you felt sure you knew all the answers to and then think oh. Then you usually think, why didn't my professor teach me this?
Here we've compiled tips from professors just like yours to make sure that you avoid those
oh
moments.
Your Professors Aren't Scary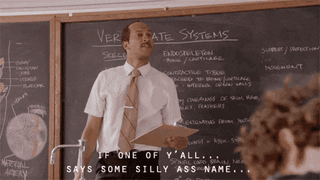 The first and most important tip: talk to your professors. We have it in big letters to make sure you can see it. We interviewed professors to get these tips–they have good advice they would love to share with you, just like they did with us. "See your professors, they're not scary, they're not monsters. They really want you to succeed," UMD journalism professor Lisa Lednicer said. Your professors have all the resources and knowledge you need to succeed. If you begin to fall behind, you should go to them first.
"If students have gaps in their knowledge as they're going through the course and there are things they don't understand that we're covering, they really need to be proactive about getting help," UMD chemistry professor Lee Friedman said. Talking to your professors can help set expectations, clear up confusion and give you the chance to ask questions about the class. Create expectations early with your professors. Then, you start off on the right foot and begin forming good habits.
Dig Into the Field You (Hopefully) Love
Professors advise their students to really engage with the coursework as the most important step for success. Engaging in coursework might look different depending on the varying subjects. For Lednicer's journalism class, she recommends students read the news and watch broadcast programs frequently to gain the skills that the professionals mastered. STEM classes and humanities classes certainly look different in terms of coursework, but studying may look very similar.
"The most important thing is doing practice problems. The way you get good at doing problems is you do problems. People will certainly do other things like note re-copying, video watching, textbook reading, but all of those methods are far inferior to a student with practice problems, a writing utensil and a piece of paper," Professor Friedman said. Of course, for any class, you have to build a foundation for learning. However, practicing locks down the necessary skills you need to become an A student.
Whatever it looks like for your class, find a way to immerse yourself in the subject--your comprehension skills will come so much easier and you get to spend more time in a subject you (hopefully) love.
Do the Reading (Actually)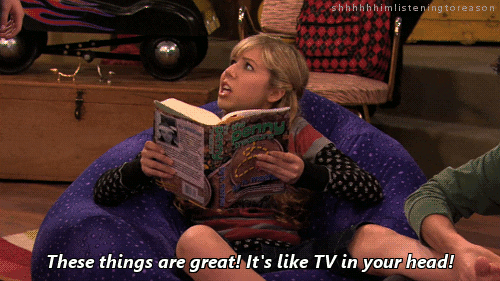 I'm the first one to admit that I look at my reading lists and think: there's no way I'm doing this. "Do the reading, which I know some students complain about, but it's important to do the reading," Lednicer said.
While the readings your professors assign may seem tedious, it will help you gain some context about the lectures. Maybe the book can put something in a way that your professor couldn't. A lot of the time, your professors don't lecture on what's in the book but will still put it on the test. Doing the readings may just take you from an okay student to a successful student.
Embrace Your Messy Notes
Not all A-achieving students look the same. You don't need to take the perfect Pinterest-calligraphy notes to get an A in class. "Every student has their own learning style. What's important is not using any specific commonly used study method but trying out a few and figuring out what works for you. It should be a conscious, introspective process," UMD public policy professor Eric Luedtke said.
You won't find one correct way to succeed in a class, just like you won't find one correct way to go about solving a problem–even in subjects like math. "There are often really creative ways to get to the end of the problem," Professor Friedman said. This lesson applies to organic chemistry and successful students–you don't have to fit a mold.
If you find your learning style, you can implement better study techniques. For learners who like to see your lessons visualized, drawings, notes or diagrams do the trick. For auditory learners, you can listen to your professor's lectures and reinforce concepts by reading them out loud. For tactile learners, you need to engage in the material more creatively, using movement or touch while studying to conceptualize lecture ideas. You can achieve success no matter your learning style. If you play to your strengths and get to know the material, then you will ace your classes.
College certainly becomes overwhelming and difficult at times–we all know that. But, the right professor will walk alongside you and help you succeed!