Where would we be without our LGBTQ+ icons? Bored out of our minds! Queer characters bless our screens with their resilience, beauty and amazing stories. Though we can't march outside and party in the clubs this June, we can celebrate representation in the media. And demand more and better representation, especially for QTPoC characters.
Check out our pick for the top 25 most influential LGBTQ+ characters on TV.
SPOILERS AHEAD! PROCEED WITH CAUTION!
25. Oberyn Martell, Game of Thrones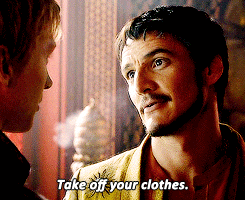 Oberyn Martell takes on a pretty minor character in an epic fantasy of political intrigue and incest. Nevertheless, his character's fluid sexuality attracted massive attention from the LGBTQ+ community. His beautiful skill with a spear is sadly overshadowed by a gruesome death in a trial by combat. But don't worry! His equally queer lover Ellaria avenges him.
24. Utena Tenjou, Revolutionary Girl Utena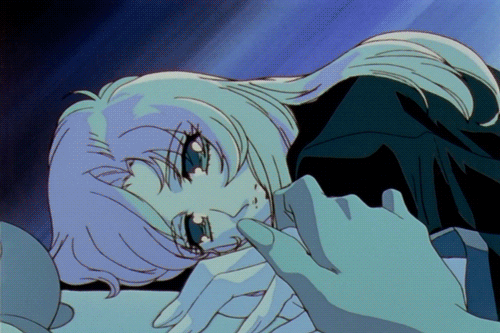 Every character list needs an obscure anime figure. Contemporary shows with queer characters, like Steven Universe and She-Ra, have drawn direct inspiration from Utena (you can find episodes on YouTube). Utena refuses to wear sexist uniforms and desperately wants to be a prince. She also forms a bond with the quiet Anthy Himemiya, an enigmatic schoolgirl known as the "Rose Bride." Utena enters a fantastical world of duels where the winners hold the power to revolutionize the world.
23. Robin Buckley, Stranger Things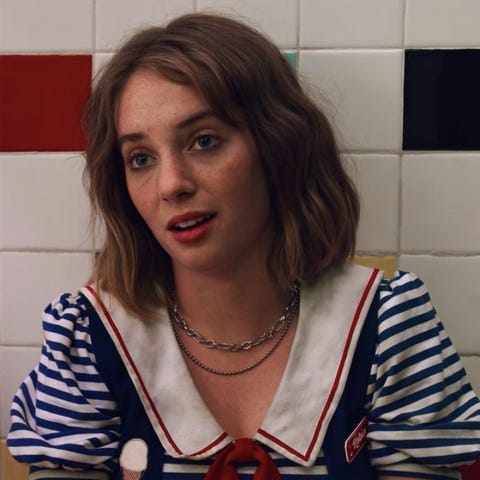 Robin's appearance on Stranger Things was a long-overdue splash of queer representation. Her surprise coming out to Steve at the end of season three blessed us all. Steve's measured response after her romantic rejection gave all straight men an example of how to gracefully accept defeat. Also, Robin's freckles. Wow.
22. Amy Raudenfeld, Faking It

We would have chosen Amy simply for her iconic donut T-shirt. Or for her unforgettable face of panic when she kisses her best friend Karma and realizes that (*gasp*) she liked it. The oh-sh*t-I'm-gay face will never cease to entertain. "Amy and Karma's friendship was a major factor in my realization that I'm gay because I felt so much more strongly drawn to my female friends than any boyfriend. Amy perfectly captured the awkwardness of being closeted in high school," University of San Diego senior Maddie Braun said. Watch season one for tips on how not to flirt with a girl, featuring Amy Raudenfeld.
21. Annalise Keating, How to Get Away With Murder
Viola Davis and Shonda Rhimes. Need I say more? The legal drama How to Get Away With Murder follows stone-cold Annalise Keating. She works as a criminal defense attorney and professor of law. The show centers on her selection of a small group of students to mentor as Annalise balances her personal and public life. She identifies as bisexual, which plays into the manipulative bisexual trope. But queer Black women are scarce on TV, so we'll take it.
20. Will Graham, Hannibal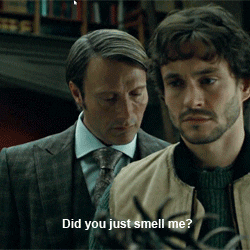 Ever wondered if the infamous cannibal Hannibal Lecter had love interests beyond Clarice Starling? Bryan Fuller takes that question and runs with it on his abstract and highly intellectual adaptation of Thomas Harris' novels Red Dragon, Hannibal and Hannibal Rising. FBI special investigator Will Graham befriends a forensic psychiatrist who is none other than Hannibal Lecter. The show revolves around their relationship as enemies who understand each other on a profound (and very gay) level.
19. Yorkie and Kelly, Black Mirror
Black Mirror's most beautiful episode "San Junipero" also happens to be its least disturbing (and its gayest). How could we choose Yorkie or Kelly? They have to be together. In a simulated after-life, a shy Yorkie meets a daring Kelly in a dance club. They fall for each other and begin a romance that almost falls apart when Kelly expresses her wish to end life at death instead of continuing on to San Junipero, the simulated after-life. Yorkie, however, never got the chance to really live, as she spent her life bed-ridden, so of course San Junipero bewitches her. But they choose an after-life together in the end and drive off into the sunset.
18. Alec Lightwood, Shadowhunters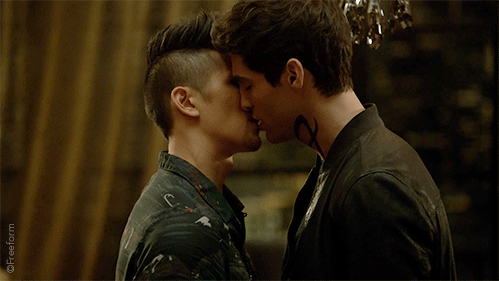 While his sister Isabelle flaunts her sexuality with unparalleled confidence, it takes Alec a while to admit his attraction to his adoptive brother Jace. He might be a hardened and responsible shadowhunter, but he's guarded and filled with self-doubt. That is until he meets Magnus Bane, a flamboyant warlock who takes an interest in him. His best scene? When he chooses love over duty at his wedding and flees his bride-to-be for Magnus.
17. Lito Rodriguez, Sense8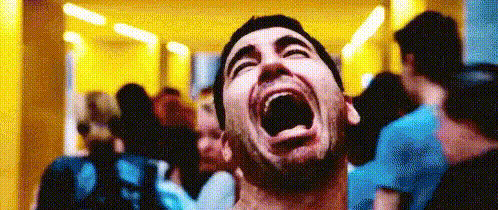 Whenever the sensates need a distraction or a lie, Lito comes in hot with those crocodile tears and on-point improv. His acting career overshadows his love life for most of the show for fear of homophobia in Latinx Hollywood. But his courage eventually matches that of his talent for acting. Lito loves his boyfriend Hernando, and he takes the risk of losing his career over losing Hernando.
16. Jules Vaughn, Euphoria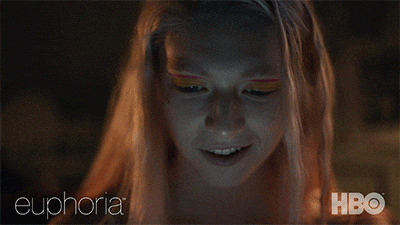 Jules had it rough even before the show began. She dealt with chronic depression at a young age, largely due to gender dysphoria. After she began to transition, she sought out older married men online to explore her sexuality. Trauma aside, she's free-spirited and invincible. She navigates a rocky road of dating apps, bullying and the effects of addiction on intimacy. Her privilege as a white-passing trans woman could do with more acknowledgment. But Hunter Schafer is brilliant.
15. Sydney Novak, I Am Not Okay With This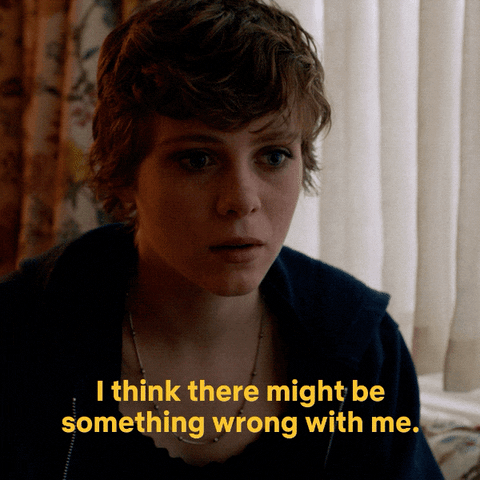 She's angry, she's quirky and she's literally magical. I give you Sydney Novak, everyone. When do we ever see such young queer representation on TV? We see her experiment sexually with her neighbor Stanley, a barefooted stoner who thinks he's above high school drama. Sydney fails to cope with anger issues following her dad's suicide. She fights a crush on her beautiful best friend Dina who happens to be dating the school's jock. And we can't forget her discovery that she has superpowers. From thigh pimples to telekinetic powers, Sydney lays bare everything about living through high school as "a boring 17-year-old white girl."
14. Emily Fields, Pretty Little Liars
If only Shay Mitchell was gay like her character. Out of the four best friends in Pretty Little Liars, Emily fills the jock quota. She's a killer swimmer. But her character misses the mark on the traditional sporty gay. Emily is gentle and introspective, which is notoriously difficult to act. Props to Shay Mitchell for telling Emily's queer story on a teen drama show with an over-the-top cast.
13. Mae Martin, Feel Good
Netflix's new show Feel Good stars the awkward and hilarious Mae Martin as she struggles with addiction to love and drugs. Her fresh and fluid treatment of her gender and sexuality steals the stage at her comedy club. Mae's stereotypical lesbian U-Haul relationship with George challenges her to examine her gender because George had previously considered herself straight and fears coming out to her friends and family. Their relationship fits into familiar lesbian boxes, but Mae's comedic conversations on her identification as a non-binary woman breaks out of typical narratives.
12. Moira Strand, The Handmaid's Tale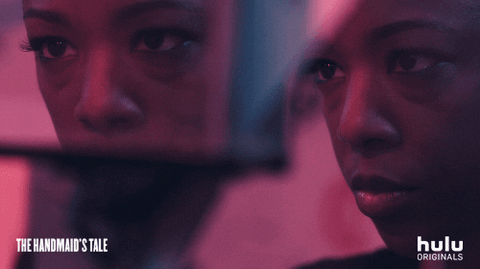 More screen time for Moira! Bruce Miller's adaptation of Margaret Atwood's dystopian novel is hard to watch. The show hits too close to home, especially with a government that espouses beliefs eerily similar to Gilead. A world where men rape women without consequence, where the government strips a woman's bodily rights, where LGBTQ+ people are mutilated and murdered. There isn't much discrepancy between America in 2020 and Gilead. Moira, as a Black lesbian, suffers more than her white straight counterparts. She escapes to Canada, but before her escape, she was forced into sex work to avoid her previous life as a handmaid. She's smart and resilient, even after a totalitarian society stripped of everything, including her name.
11. Callie Torese, Grey's Anatomy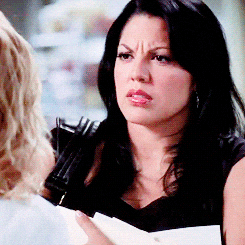 Oh, what a journey you've had, Callie. Her brief, whirlwind marriage to George O'Malley, one of the original cast members, knocked her off her feet. Then she unearths her queer identity in an epic romance with the peds surgeon Arizona Robbins. And her best friend, who dies soon after in a plane crash, accidentally impregnates her. Callie's character arc on Grey's Anatomy is one of the most chaotic. Her heart and ambition as a surgeon consume everyone around her. Anyone who knows Callie loves her.
10. Anne Lister, Gentleman Jack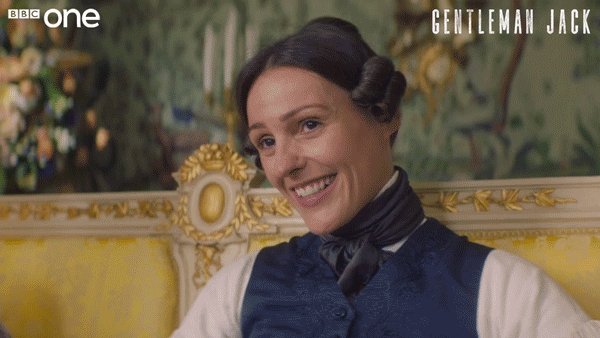 Period pieces with lesbians? Yes, please. If you don't know Anne Lister (aka "Gentleman Jack"), she took 19th-century Yorkshire by storm with her transgression of gender roles. She scribbled millions of encoded words in diaries, most of which chronicle her Sapphic affairs and her concerns as an industrialist. "Gentleman Jack" had to make the top ten as one of the earliest lesbian trailblazers. Sally Wainwright's adaptation of her life bursts with powerful costume design. The series focuses on Lister's attempts to save her home by taking a wife.
9. Lionel Higgins, Dear White People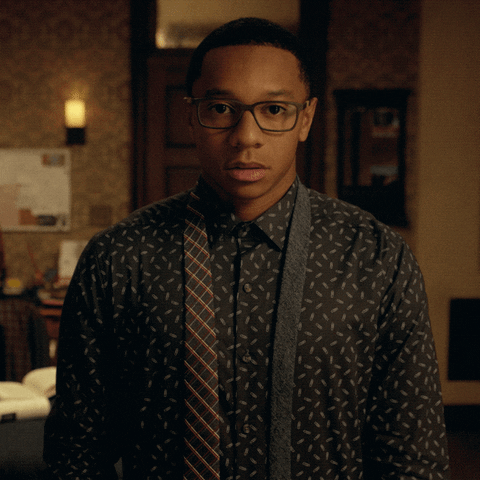 He's sweet, he's brilliant, he's awkward. Plus, those glasses complete his adorable writer/editor look. "Black queer men are always portrayed as either one or the other: Titus from Unbreakable Kimmy Schmidt or Chiron in Moonlight. One of them is undeniably and unapologetically gay to the point where people mistake it as a characteristic or a whole personality and the other isn't gay until proven gay, thus making those around him and the homophobic viewer feel 'comfortable.' I think what makes Lionel so beautiful is that he makes a place for those like him in the middle of that. Being gay and being a black man are just aspects of him, but they're not fully him," Kean University senior Lucien Edme said. Lionel, refreshingly, doesn't deal with homophobia so much as unfortunate romantic exploits. Lionel is quiet, but don't underestimate him.
8. Sophia Bursette, Orange Is the New Black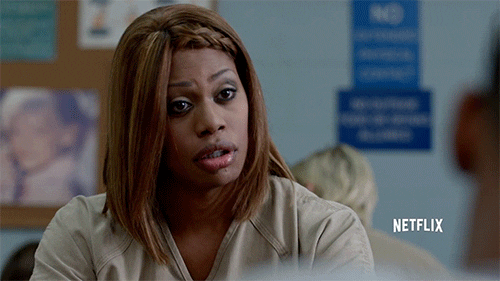 If you don't know the stunning human being who is Laverne Cox, then you may have been living under a rock for the past decade. Though Sophia doesn't get the screen time she deserves, her character exposes the inhuman treatment of incarcerated trans women. Cox's depiction of Sophia's strength and refusal to break at the hand of prison guard brutality makes her an inspiration to watch.
7. Cosima Niehaus, Orphan Black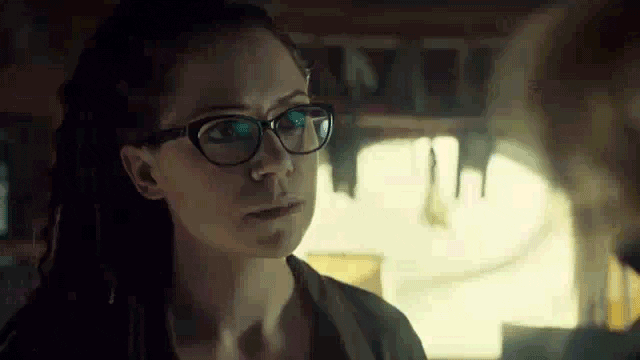 Of all the clones on Orphan Black, the San Franciscan geneticist Cosima deserves the most screen time. Her enormous capacity to think and love bursts from her character, especially in her relationship with Delphine, a brilliant scientist with blonde locks and a gentle French accent. Despite Delphine's betrayals, Cosima never stops loving her. And when an unknown shooter takes down Delphine in a brutal cliffhanger, Cosima never stops believing she's alive. The clones would be lost in a battle against their creators and potential destroyers without Cosima's knowledge and kindness.
6. Elena Alverez, One Day at a Time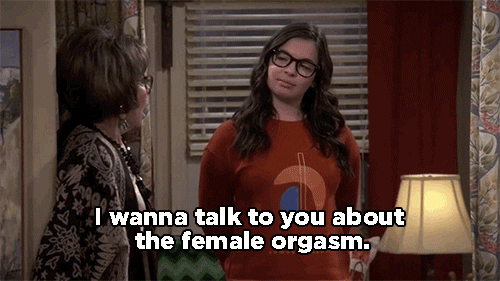 The Latinx community has little to no LGBTQ+ representation in the media, let alone a teenage coming out story. Shortly after coming out to her family, Elena rejects a traditional gown and instead dons a crisp white pantsuit made by her grandmother to her quinceañera. Her absentee father refuses to accept her and abandons her on the dance floor for the father-daughter dance. But her phenomenal mother rushes to the rescue along with the rest of her family. Elena would make the top ten simply for her quinceañera scene, but like everyone on the list, her character is much more than one scene. She's whip-smart and she, as a cis lesbian, dates a non-binary character, which speaks to her insightful understanding of gender. All mothers with queer daughters should watch One Day at a Time to see Elena's mom's initial struggle with her daughter's identity.
5. Ola Nyman, Sex Education
Let's be real, Ola deserves so much better than Otis. She walks with unshakable confidence and knows exactly what she wants. When Otis treats Ola with dishonesty and borderline disinterest, Ola breaks up with him. Good luck finding a more self-aware teenager. Or a better dressed one. Can we pause and just appreciate her magnificent suits? She wears the hell out of a bowtie. Ola discovers in season two that she's pansexual when she starts having sex dreams about her eccentric friend Lily. She determines the best way to figure out her new sexual interests is through a sexual orientation quiz. If you're taking a sexual orientation quiz you're probably at least a little bit gay. Don't deny it. Ola certainly doesn't. She dashes to Lily's house and unabashedly kisses her.
4. Nomi Marks, Sense8
We stan trans characters played by trans actors. Jamie Clayton plays Nomi in the cerebral and super under-rated Sense8. What could be more badass than a trans lesbian hacktivist and blogger with an otherworldly connection to sever other individuals across the globe? She chose her name to stand for "Know Me," maybe because of her family's inability to accept her identity. Of course, Nomi is the brain of the operation. One of the best parts about Nomi's character is her relationship with Amanita, the most trusting and loving partner anyone could ask for. When Nomi confesses that she has a mental and emotional link to seven other people, such as a Korean kickboxer and a German locksmith and safe-cracker, Amanita never once doubts her. Talk about relationship goals.
3. Lexa, The 100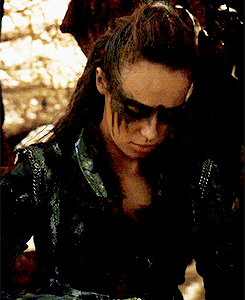 I know, I know. Lesbian storylines have a bad habit of ending in tragedy, normally with the death of one of the love interests. I would like to take this opportunity to voice my gay teenage angst: Lexa deserved better! Her ruthlessness pared with her fair-minded leadership steals the screen in The 100. She's the commander of the grounders, a people portrayed as vicious antagonists on the show until Lexa humanizes them. At the very least, the writers could have waited a couple more seasons to kill off her character. She'd just reconciled with Clarke in the most classically lesbian fashion: a sex scene charged with conflicted yearning. The next morning, her own adviser accidentally kills her instead of Clarke. Oof.
2. Poussey Washington, Orange Is the New Black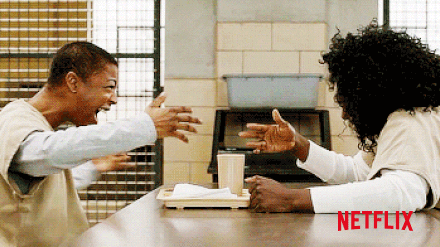 Poussey's death served as a catalyst for a dialogue on police brutality and the racial inequity of mass incarceration. We can't overlook her character's relevance to the Black Lives Matter movement. Even though Poussey's death drove essential plot lines and societal questions, couldn't we have spared another lesbian? Especially a Black lesbian? "Poussey was one of my favorite characters. She had such a loveable smile and she was so easy to relate to. Her feelings for Taystee made me cry big pining gay tears!" University of San Diego senior Rosalyn Arvizu said. Poussey lit up Litchfield with her intelligence, her kindness and her conviction. No one can deny that the loss of her infectious smile came as a blow. And her friendship with Taystee will forever remain one of the most memorable of relationships between women of color on TV.
1. Villanelle/Oksana Astankova & Eve Polastri, Killing Eve
Bisexuals have never such a murderous or fashionable icon. The only downside? Villanelle's character is a charming psychopathic assassin for an enigmatic organization called The Twelve. Alas, another character that feeds into a TV trope of manipulative and even sociopathic bisexual characters. But her wit and childish demeanor as well as her character's increasing vulnerability make the trope somewhat forgivable. Queer women beware! You might keel over from Villanelle's seductive Russian accent and the heart-stopping chemistry between Villanelle and Eve. While the writers directly address Villanelle's bisexuality, their treatment of Eve's sexuality is murkier. Eve appears to identify as straight. But, given the past three seasons of delicious sexual tension between the two main characters, we know it's more complicated than that. Will they or won't they finally team up and explore their romance after that gut-wrenching season on Tower Bridge? Only season four will tell.