Believe it or not, Missouri houses more than just Anheuser Busch, Cardinals baseball and the Gateway Arch. With a vibrant art scene, historic parks and diverse dining, college students can find plenty to do in St. Louis beyond drinking beer and watching baseball. From hiking to shopping to driving around aimlessly, with a little creativity you can have the time of your life in good ol' St. Louis.
Read on for 24 things to do in St. Louis, Missouri.
6 a.m. Hike at Castlewood State Park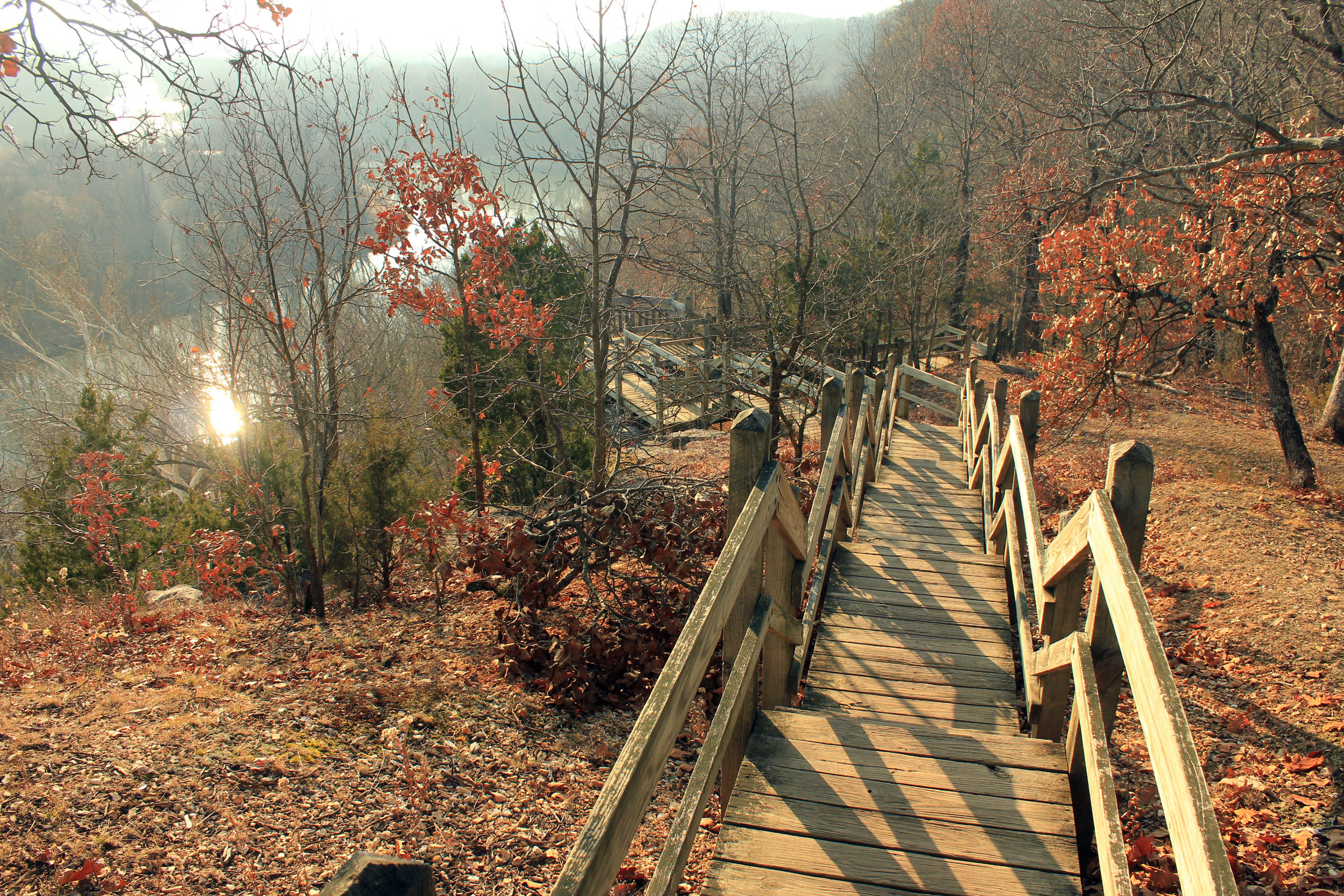 Start off your day by hiking the trails at Castlewood State Park. Climb to a lookout above the treetops and take in an outstanding view of the Meramec River. "Just bringing food and a blanket and sitting there watching people walk by has been kind of a new favorite thing to do," St. Louis University senior Sara Winkler said. Travel a few minutes to the east and you'll find Sherman Beach, a perfect spot to swim and hang with friends. "Any time that I have friends from school in, I'll go there and have a barbecue on the beach. It's a really good way to kick back," Drake University junior Evan Del Carmen said. Because you can hike, bike, run and even swim at Castlewood, it's easy for anyone to enjoy.
7 a.m. Grab Coffee at Shaw's Coffee

Take a breather after your hike at this tranquil coffee shop, located in St. Louis's historic Italian neighborhood, The Hill. Take in the leafy green plants decorating the dining area and the natural sunlight flooding in through the windows. Sip some killer gourmet coffee while you recharge. The café imports their beans from prominent coffee-growing regions around the world and roasts them in-house regularly so their coffee tastes rich, flavorful and fresh.
8 a.m. Explore Creve Coeur Lake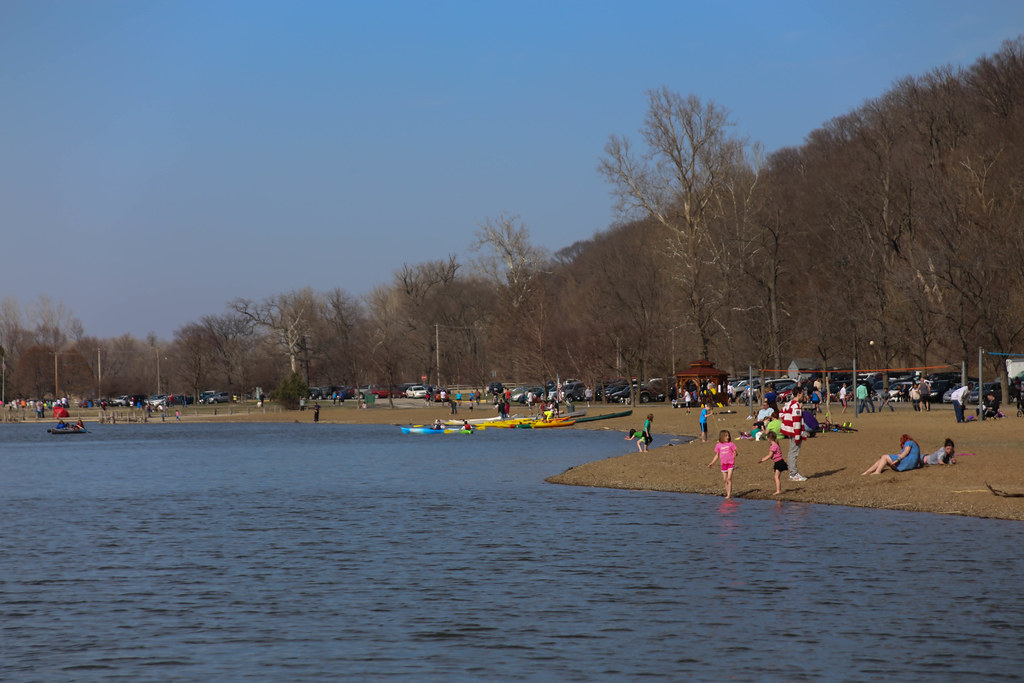 If you love to work out in beautiful surroundings, pay a visit to Creve Coeur Lake in Maryland Heights. Run on the path surrounding the water, rent a kayak or play beach volleyball on the shore. The lake's stunning scenery also makes it a popular spot for photos. "During high school, Creve Coeur Lake was the place we would always go to take pictures before dances," St. Louis University senior Rafael Da Costa said. "I have so many pictures there spanning from my first homecoming to my senior prom." Whether you choose to capture your memories in photos or not, you'll find yourself coming back to Creve Coeur Lake time and time again to make more.
9 a.m. Grab a Snack at SweetArt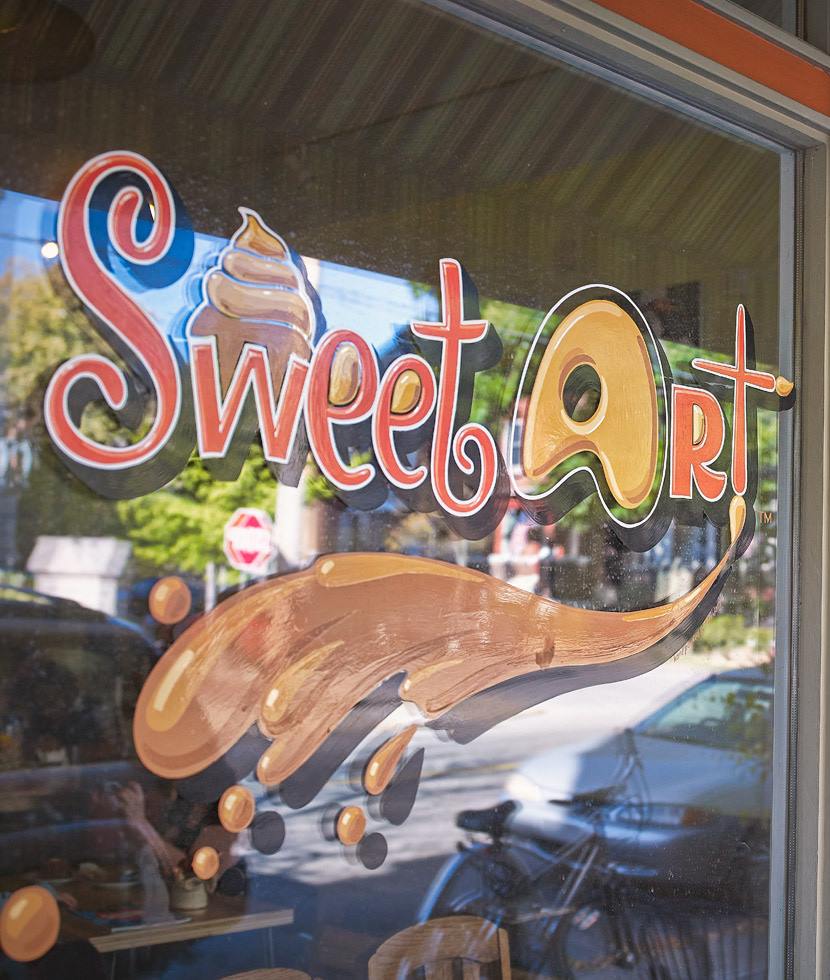 Vegans with a sweet tooth, this one's for you. Located in the Shaw neighborhood, SweetArt Bakeshop and Café is famous for its vegan cupcakes and delicious veggie burger. They also make a mean breakfast, including huge, vegan cinnamon rolls. "It's one of my favorite places. I haven't been able to find anything that good that's vegan before," University of Missouri-Columbia sophomore Jessica Powell said. SweetArt also serves as an art gallery. A prominent St. Louis artist, one of the owners creates all of the art you see decorating the walls. After a morning of hiking and biking, nothing beats a relaxed breakfast in a vibrant atmosphere.
10 a.m. Go for a Drive Along the Mississippi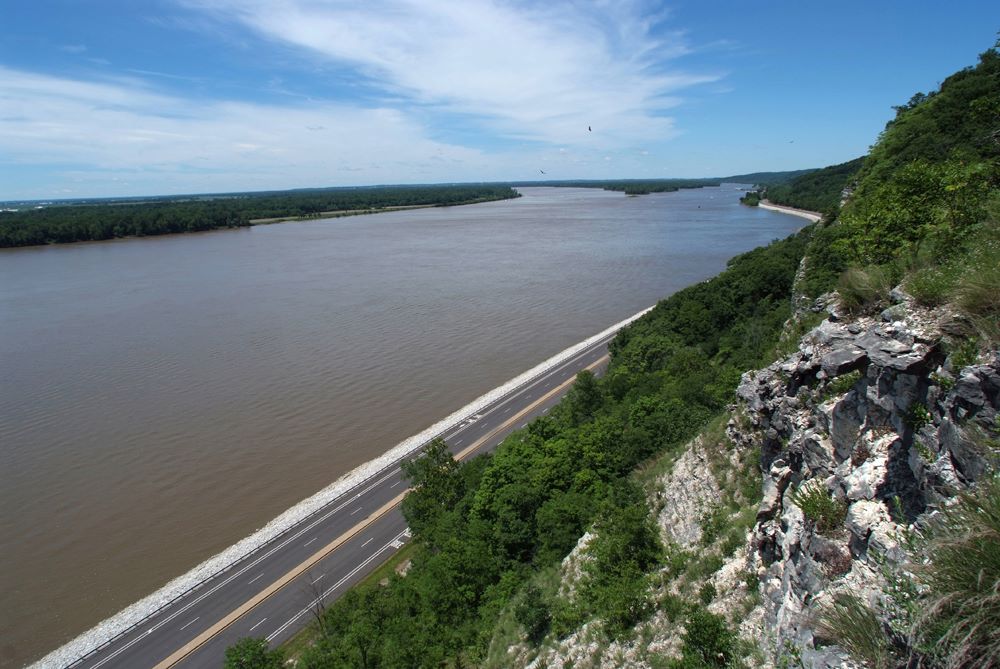 Before the peacefulness of the morning starts to fade, go for a drive along one of the most scenic roads in the St. Louis area. "It's a St. Louis thing to just drive around aimlessly," Purdue University sophomore Camille Mussman said. The Great River Road in Alton, Illinois runs alongside the Mississippi. On one side you'll see a stretch of shimmering water and on the other, breathtaking limestone bluffs. Visitors find the view especially striking in the fall when the trees lining the bluffs start to change color.
11 a.m. Admire the Animals at the St. Louis Zoo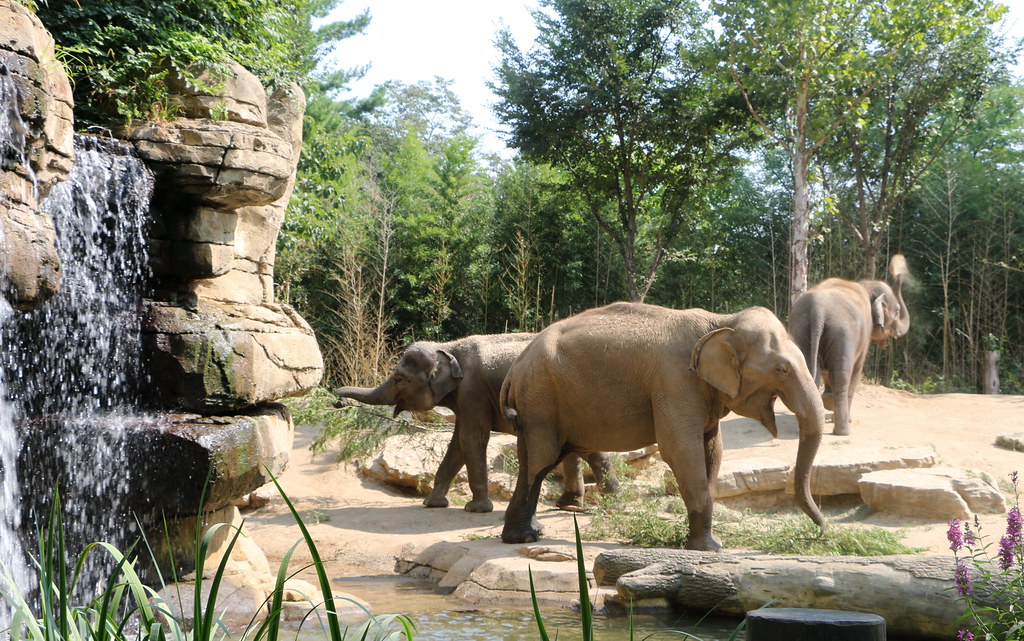 As one of the few free zoos in the nation, the St. Louis Zoo attracts lots of visitors, including college students. The zoo covers 90 acres and even has its own train for visitors to use to get around (for an additional fee). Because it's so big, it can feel like a world of its own. Organized into animal neighborhoods, from Grizzly Ridge to Sea Lion Sound to Big Cat Country; the St. Louis Zoo is home to almost every animal you can imagine. A new outdoor primate exhibit where visitors can walk through a clear tunnel with the animals exploring the trees above will open next year.
12 p.m. Check Out the Delmar Loop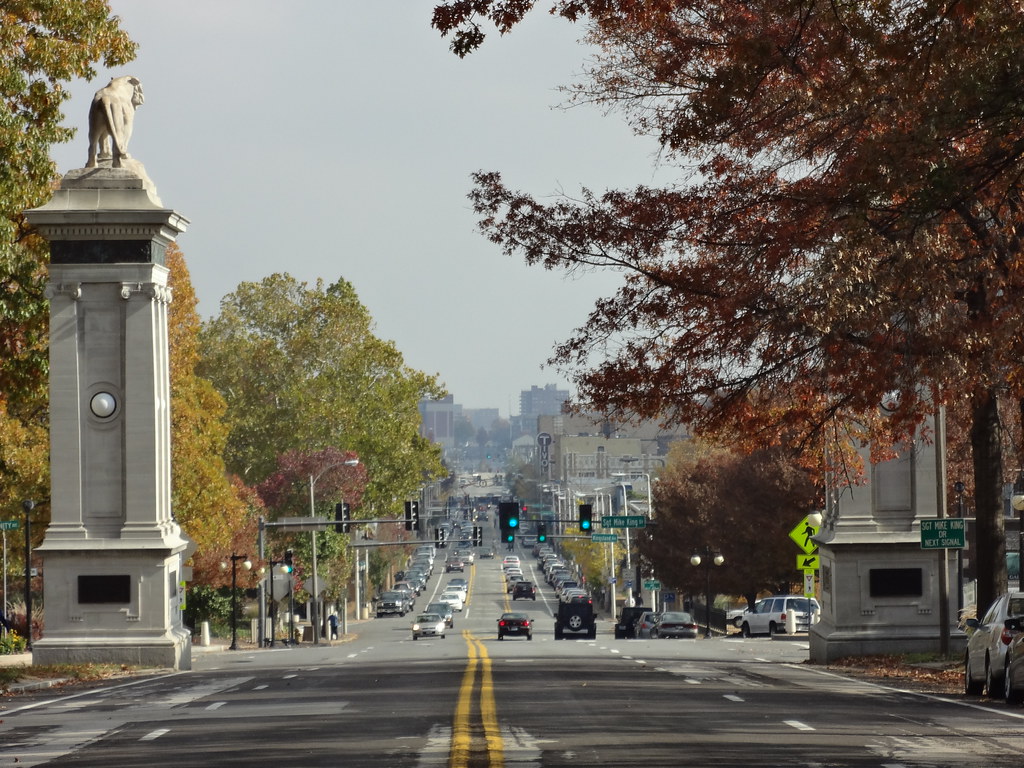 Walk down Delmar Boulevard and discover the Loop, a hub for shopping and dining in the University City area. Over 100 shops and restaurants make up the Loop. "It's a really colorful and friendly place," University of Central Missouri junior Olivia Brotherton said. "A lot of youth is there and it feels like no one really cares about being different. Everyone's just doing their own thing." Look down at the concrete as you stroll down Delmar and you'll find the star-shaped plaques that make up the St. Louis Walk of Fame. Check out the shops for everything from records to secondhand clothing, tattoo parlors and even live concerts. The Loop has something for everyone.
1 p.m. Shop for Records at Vintage Vinyl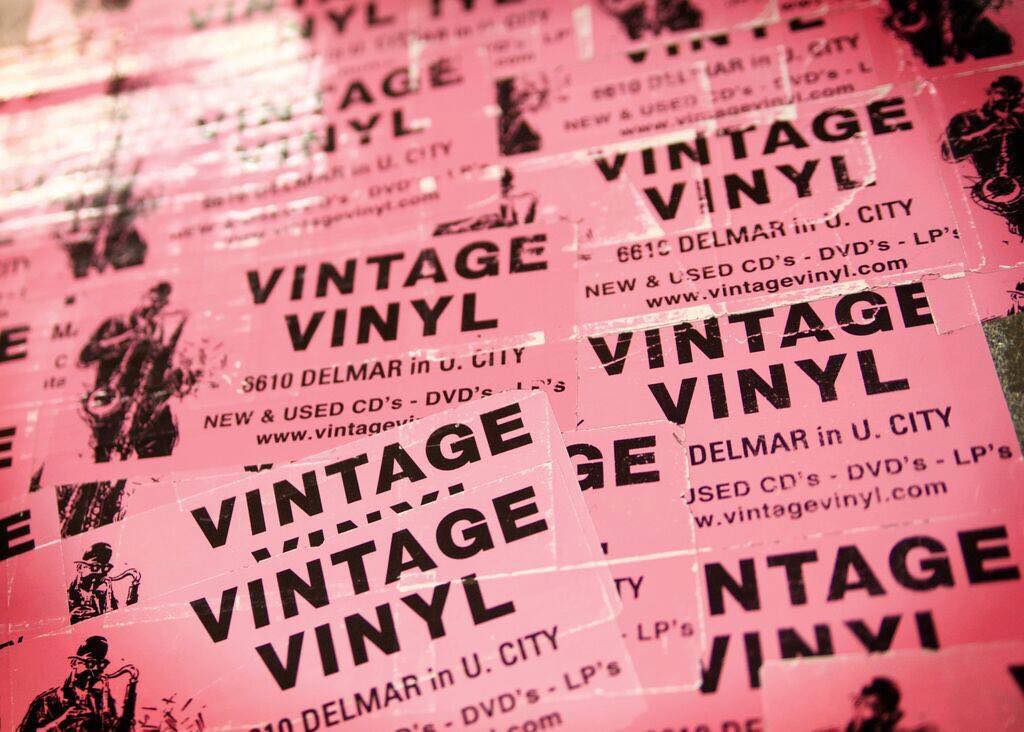 You can't visit the Loop without browsing Vintage Vinyl's collection. St. Louisans decorate their cars with bright pink bumper stickers—which you'll see all over the city—to show their love for this record store. Pick up a sticker of your own, then search the shop for your favorite album or choose one at random. "Sometimes what I'll do is touch my hand on top of the records and the artwork and just pick one that speaks to me," Washington University in St. Louis junior Isabella Gonzalez said. "You hand over your money, you have no idea if it'll become your favorite album or if it's something you'll never listen to again, but it's a gamble you're willing to take." Give this shop a go if you like a good surprise; no musical adventurer leaves Vintage Vinyl feeling disappointed.
2 p.m. Explore Laumeier Sculpture Park
You can look at Laumeier as an outdoor art museum. Visitors can explore the main section of the park to see Laumeier's most iconic sculptures. For a different experience, try following the walking trail into the forest to find its hidden gems. Since many of the exhibits along the trail change every few months, you never know what you might find. "[My friends and I] usually find sculptures we haven't seen before because they change it every once and a while. Once they turned an abandoned pool into a sculpture," William Jewell College senior Lizzie Huff said. If you visit at the right time of year you might just catch one of Laumeier's festivals, like the Harvest Festival held every October or the Food Truck Fest held every June, August and September.
3 p.m. Grab a Bite at BARcelona Tapas Restaurant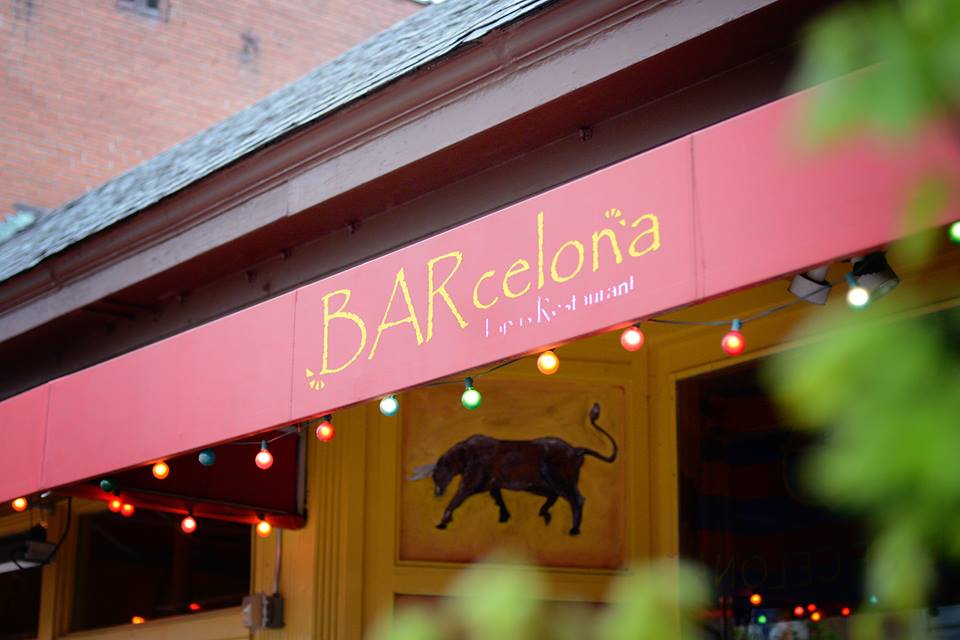 As one of the best spots in St. Louis for authentic Spanish cuisine, BARcelona Tapas can satisfy your craving if you're missing your study abroad experience. "It sends us all back. [My friends and I] have all gone there and re-done our study abroad experience eating food there," Winkler said. Whether you want to order one tapa for an afternoon snack or combine a few different ones for an early dinner, the snack-sized dishes can suit the needs of anyone who appreciates good food. 
4 p.m. Visit the Art Museum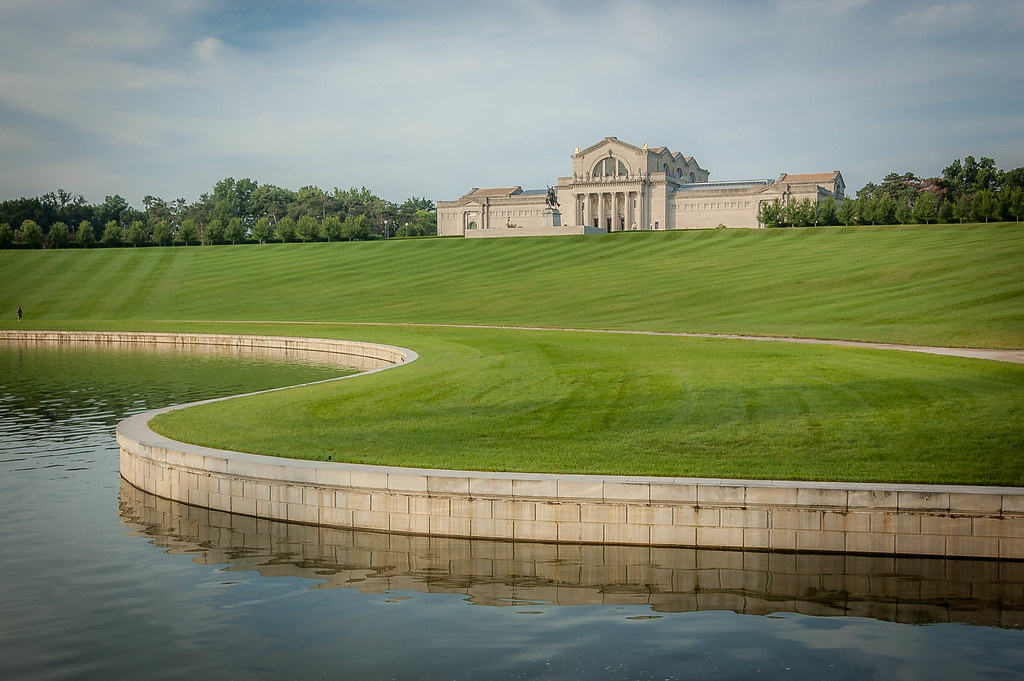 If you love or even just appreciate art, you must visit the St. Louis Art Museum (SLAM) in Forest Park. Like the zoo and most other destinations in the park, visitors can enjoy the art museum without spending a penny. "I went regularly growing up and continue to go now. There's so many free places to visit and countless events throughout most of the year," University of Missouri-St. Louis senior Adrienne Johnson said. As one of the only remaining buildings from the World's Fair, SLAM, features a collection of artwork and artifacts spans across several decades, paying tribute to both the past and the present. Along with its permanent collection, traveling special exhibits often live in the halls of SLAM as well, so check out their website to see what's in town.
5 p.m. Picnic at Forest Park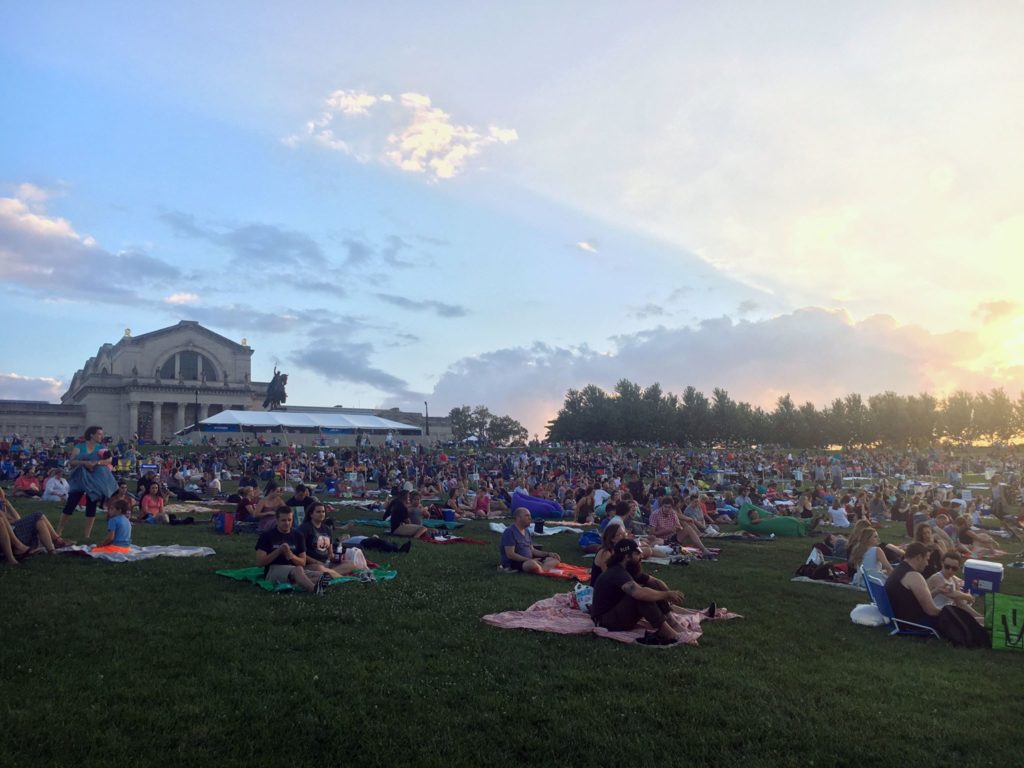 With over 30 miles of walking trails, various ponds and lots of green space, Forest Park provides a relaxing getaway for city dwellers. "One of my few good memories from early in quarantine was taking walks around the fish hatchery in the park every night and getting to see some wildlife — a rare treasure in the city," Washington University in St. Louis senior Nathan Card said. In the summer, people gather on Art Hill outside the St. Louis Art Museum to watch the park's free film screenings. Pack dinner, grab a blanket and make yourself comfortable for an evening under the big screen. Stay a little later if you want to see the sun set behind the hill as you enjoy your picnic.
6 p.m. Have Dessert at the Fountain on Locust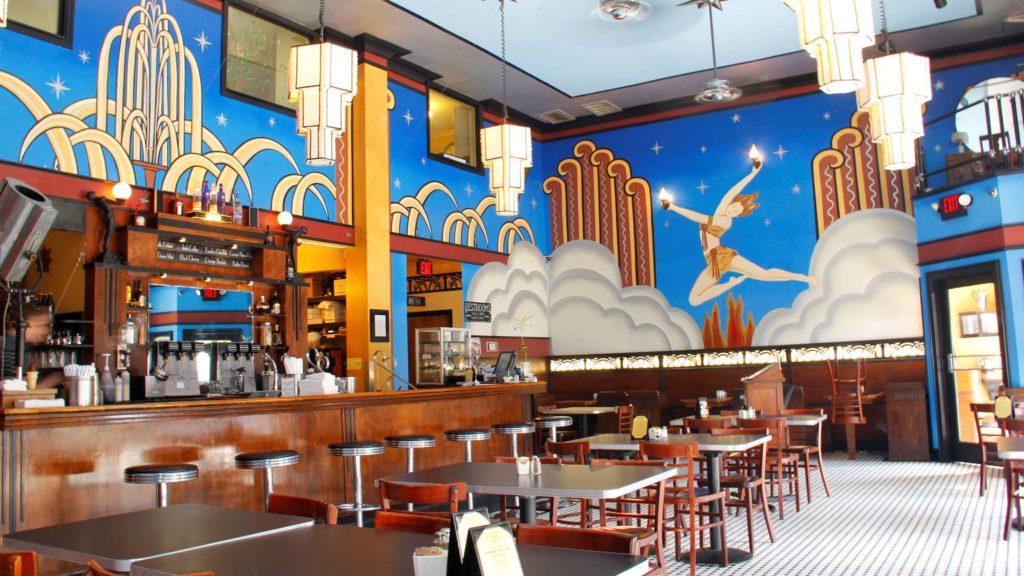 After dinner, enjoy a cold, refreshing treat at this old-school ice cream parlor. When you step inside, the hand-painted murals, vintage furniture and Art Deco accents make you feel like you've gone back in time. "I love the Fountain. It's the whole environment. The paint on the walls, the dim lighting—even the bathroom design," University of Missouri-Columbia sophomore Evelyn Trampe said. Along with having brilliant interior design, the Fountain seriously knows how to make dessert. Choose from a wide array of cones, sundaes, milkshakes and floats. Plus, there's no need to worry if you're still full from dinner because they offer two tiny treat options: the World's Smallest Hot Fudge Sundae and the World's Smallest Ice Cream Cone.
7 p.m. Go to a Cardinals Baseball Game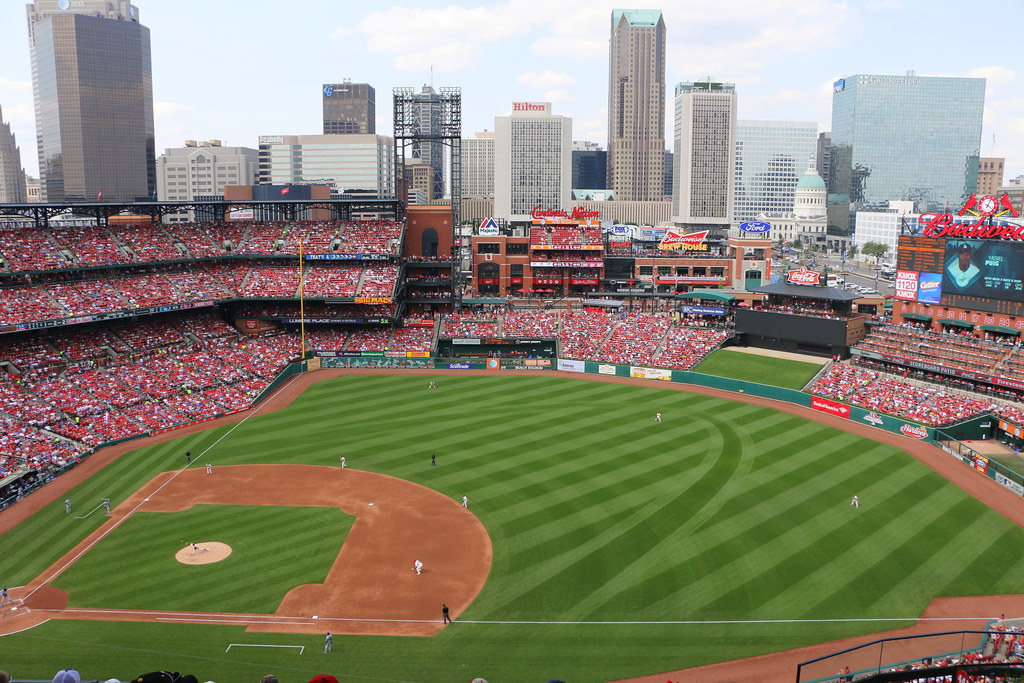 Even if you aren't a sports fan, going to a Cardinals game really allows you to experience the friendly St. Louis community. "For being a bigger city, it's really cool how close of a community St. Louis can be, especially when the sports seasons come around. It's something I am always looking forward to," Butler University junior Brian O'Loughlin said. You don't even have to watch from inside Busch Stadium to get in on the fun. Check out the bars and restaurants in Ballpark Village; a lively, sports-themed district near the stadium. Gathering with fellow fans and watching a game always makes for a fun night, whether you hang out inside or outside of the stadium.
8 p.m. See a Show at the Improv Shop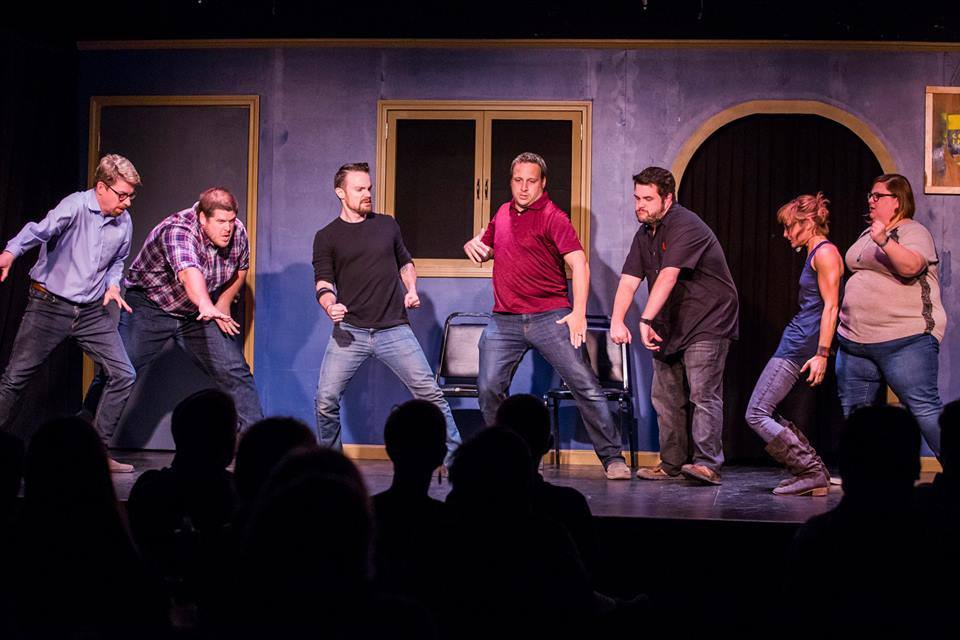 At the Improv Shop, you can check out stand-up comedy, sketches and improv battles. If you consider yourself the funny friend in your group, you might even want to sign up for an open mic night. The laid-back environment ensures that everyone has a good time, even if you don't have experience performing. "Sometimes you go and it's terrible, but that's what makes it good," Trampe said. If you get hungry or want to order a drink while you watch, the Improv Shop also has a bar and restaurant. Whether you decide to go as a performer, an audience member or just for the food, you'll leave the Improv Shop feeling content.
9 p.m. Attend a Garden Party at the Missouri Botanical Garden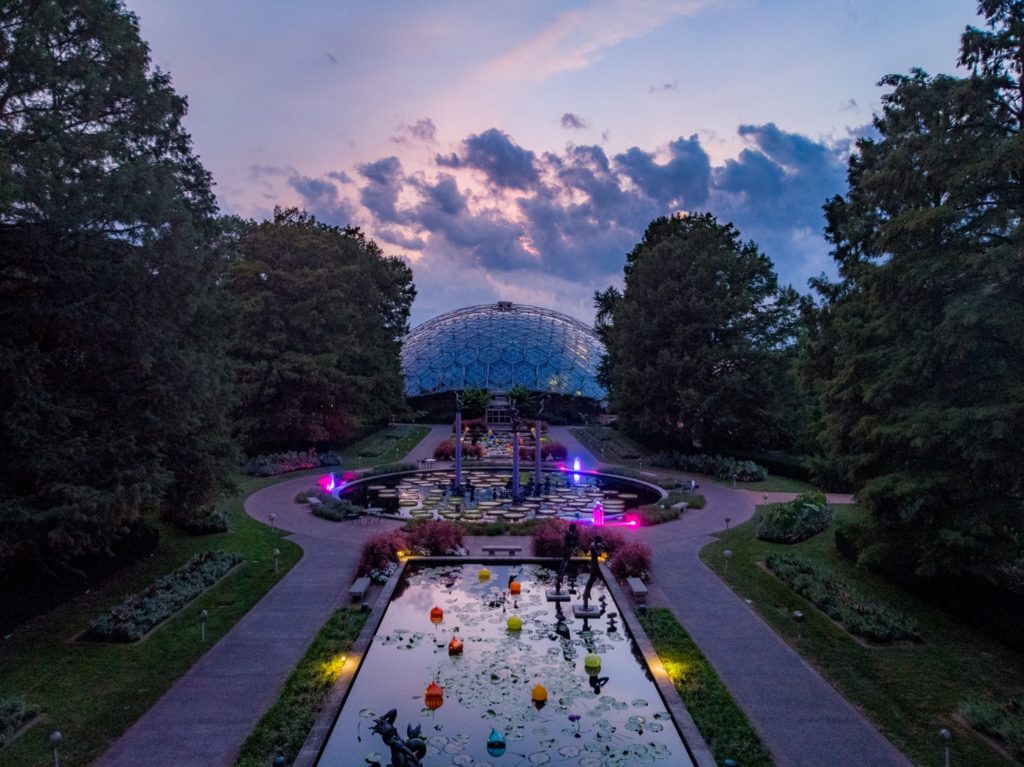 While the Missouri Botanical Garden's beauty is undeniable in the daylight, on summer nights it becomes even more stunning. Their electrifying light show called the Garden Party Lights illuminates the garden every summer. Follow the 1-mile path through the flowers, enjoy the open air and watch the lights shine. Wandering through the garden while trees and flowers glow around you can feel like a peaceful, magical escape.
10 p.m. Party at the City Museum After Dark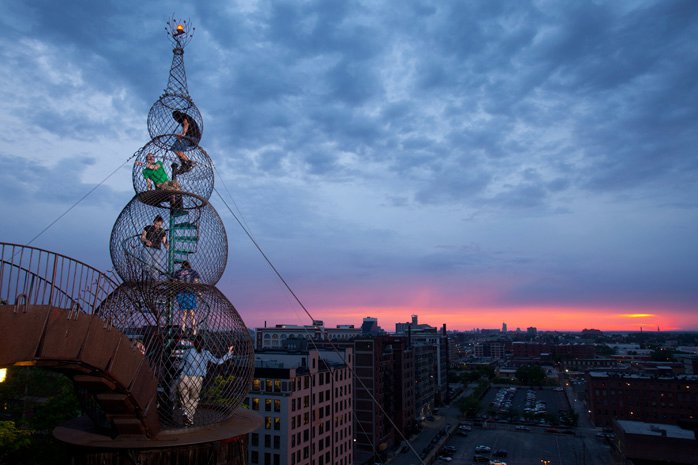 The City Museum started as a shoe warehouse until a team of artists transformed it into one of St. Louis's most whimsical locations. By day, the City Museum serves as a playground for children to explore. Repurposed materials make up the structures the kids can climb on; from pieces of brick and concrete to parts of bridges and trains. But it's not just for kids. 21+ readers can also enjoy the City Museum's After Dark events. "We love going outside at night and they have a bonfire next to the ball pit," Huff said. The City Museum After Dark events takes place on the rooftop and consist of live music, food, drinks and adults acting like children in the very best way. You have to buy your ticket ahead of time but food, music and two drinks are all included.
11 p.m. Game Night at Pieces Board Game Bar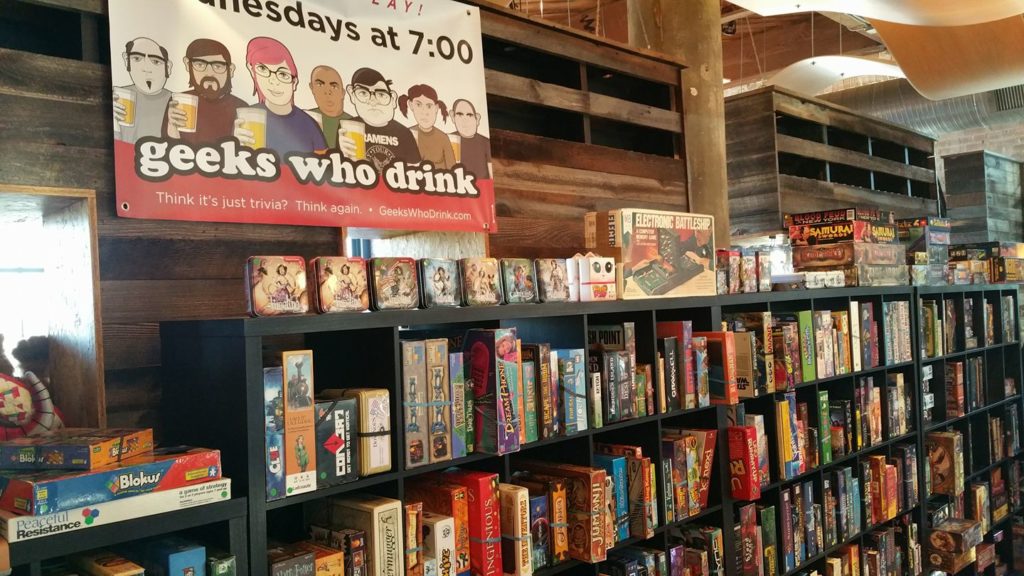 Pieces offer food, drinks and a library of over 900 different board games. What more could you ask for? Pay a visit to their Soulard location with a group of friends or on your own; they offer single-player games and sometimes their bartenders will even start a game with you. When you enter  you'll find brick walls, colorful furniture and of course, huge bookcases of games surrounding you on every side. The $5 "library fee" gives you access to all of them. If board games aren't your thing, consider attending a trivia night. Pieces host one every Wednesday.
12 a.m. Have a Midnight Snack at Mission Taco Joint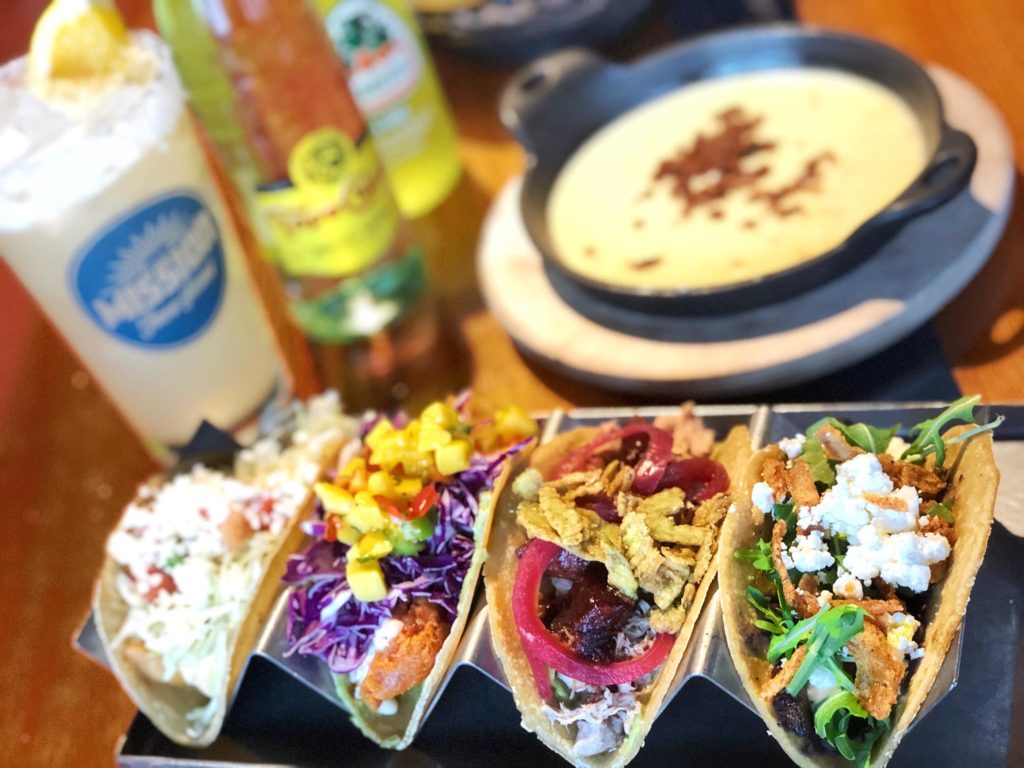 Still hungry? Grab a snack just down the street from Pieces at Mission Taco, a street taco joint with a hip, California vibe. Take advantage of their late-night happy hour. From 10 p.m. to close, Mission Taco has one of the best late-night deals in the city: $2 tacos and $2 tequila shots. Although it might not be the best idea, you could probably try every taco on the menu and still not break the bank.
1 a.m. Strike Out at Pin-Up Bowl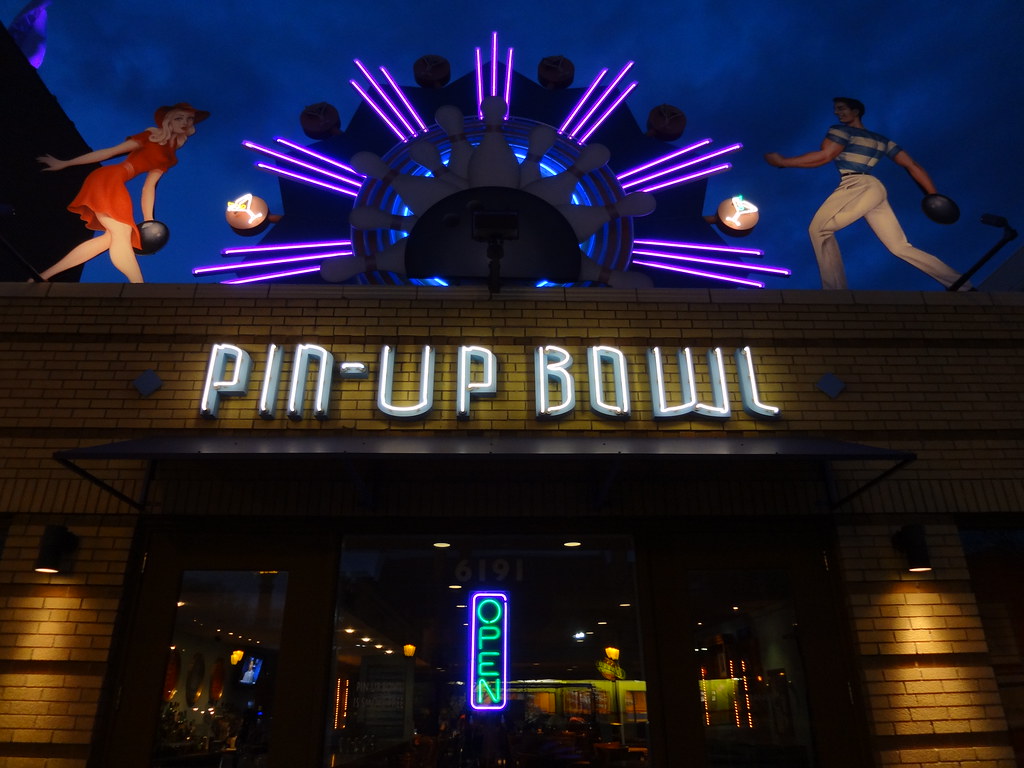 Bowl until 2 a.m. at this beloved bowling alley and cocktail lounge in the Delmar Loop. After 9 p.m. visitors must be over 21, so underage kiddos can sit this one out. A game costs $4 Sunday-Thursday and $5 on weekends. While hanging out at Pin-Up Bowl you'll be surrounded by vintage bowling pins and pin-up girl posters from the 1940s. You'll enjoy the old-school atmosphere even if you don't love bowling. Once you pass by the bright, blinking neon sign that decorates the entrance, you can't pass it up.
2 a.m. See a Movie at the Hi-Pointe Theatre Backlot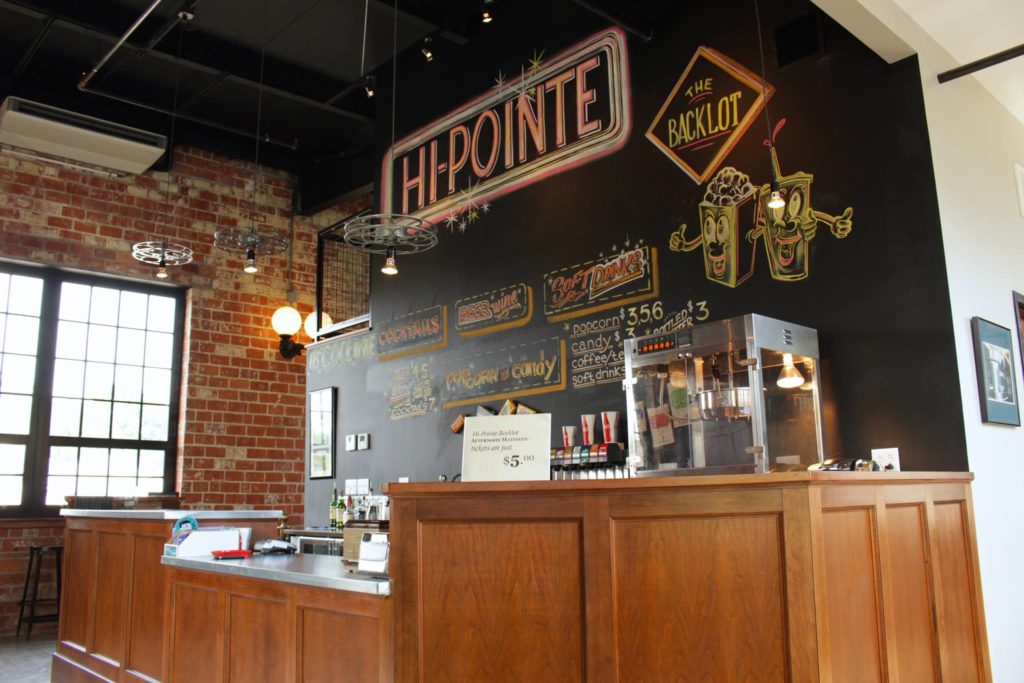 Constructed in the 1920s, this hidden St. Louis gem hosts late-night screenings of films you might not have heard much about. Despite its name, the Backlot isn't a drive-in but an indoor theatre. It seats only 48 people, so buy your tickets online ahead of time if possible. The small theatre size and indie films shown make for a uniquely intimate viewing experience. Head over to the Hi-Pointe Backlot if you want a change from the modern-day movie-going experience. Before or after the film, you can also check out the world's largest Amoco sign located right next door.
3 a.m. Drive Past the Lemp Mansion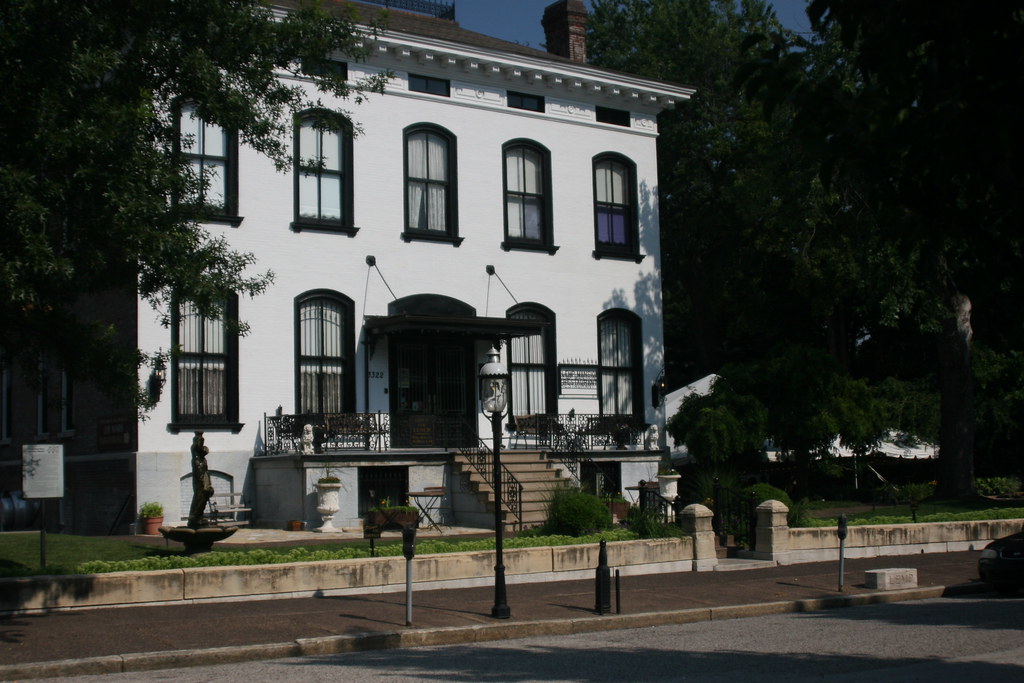 If you like a thrill, drive past the Lemp Mansion in the middle of the night. Once home to the Lemp family, three of its residents committed suicide. St. Louisans say their spirits still haunt the house to this day. Now, the mansion has become a restaurant and hotel, but its ghostliness has yet to fade. It was even featured on an episode of Ghost Hunters. You can attend ghost tours, murder mystery dinners and Halloween parties here, but even just driving past it in the dark is enough to give you chills. 
4 a.m. Grab Breakfast at Uncle Bill's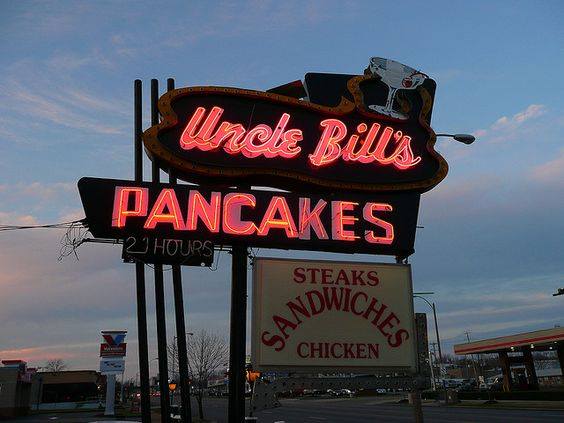 When you're up at 4 a.m., is there anything better than a tall stack of pancakes and a huge cup of coffee to start your morning, or in some cases, end your night? Open 24 hours a day, Uncle Bill's Pancake House has been a St. Louis tradition since the 90s. Cozy up in one of their booths and admire the classic diner atmosphere. They offer many breakfast options but still manage to keep their menu just the right amount of simple. When you crave an old-fashioned breakfast in a good, old-fashioned setting, Uncle Bill's is the place. 
5 a.m. Watch the Sunrise at the Gateway Arch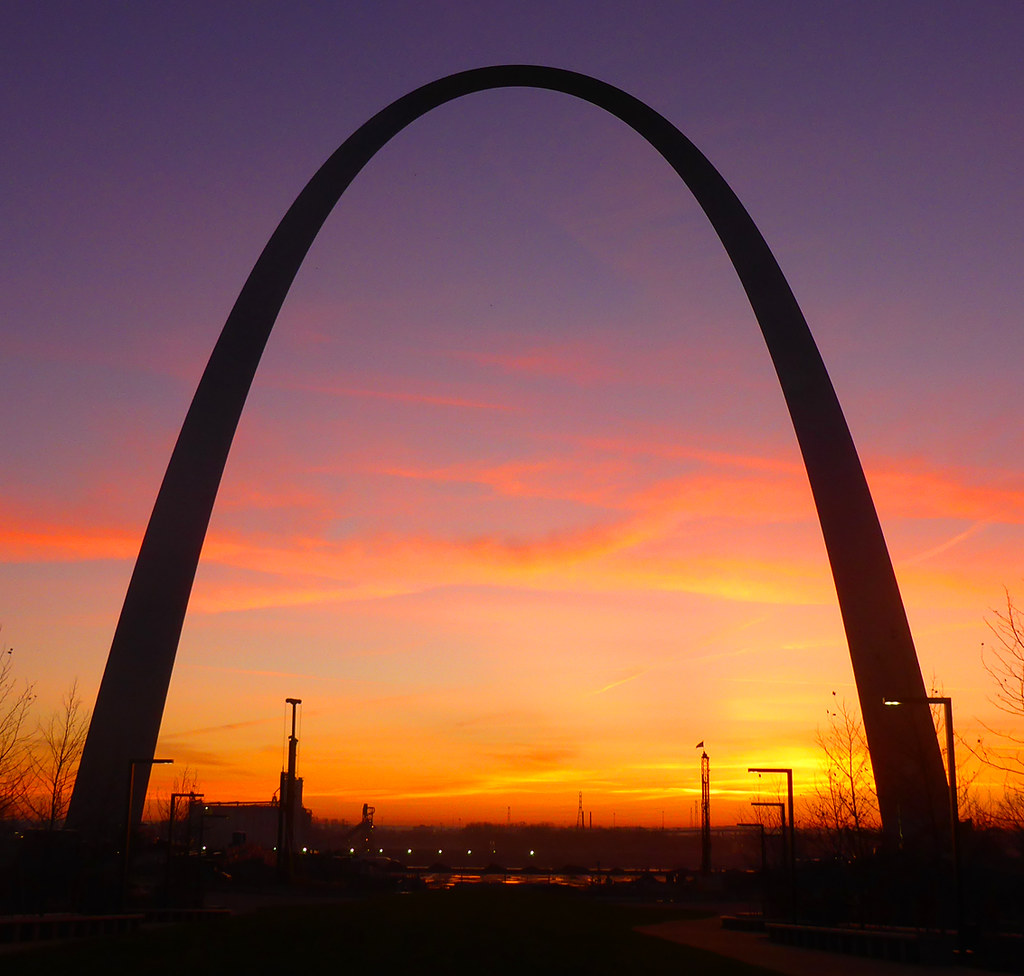 You simply can't visit St. Louis without seeing its most iconic destination. At sunrise, the museum and exhibit won't be open yet, but you can still welcome a new day at the Gateway Arch Trail. Walk beneath the Arch, take in the colors of the sky reflected in the Mississippi River and watch the sun illuminate the 630-foot-tall monument. It's a scene you won't find anywhere else.