Every St. John's student arrives on campus to see the familiar, beautiful brick entrance with an abundance of red waiting to welcome you to your home away from home. Despite mainly hosting a commuter population, St. John's University provides a campus feel for those that come and go as well as for those that dorm. The undergraduates at St. John's constantly hang around campus to take full advantage of all the school has to offer. With so many things every St. John's student should check off prior to graduating, you need a list to start your SJU journey.
Check out these 21 things to do at St. John's before heading into the next chapter of your life!
1. Go to a St. John's Basketball Game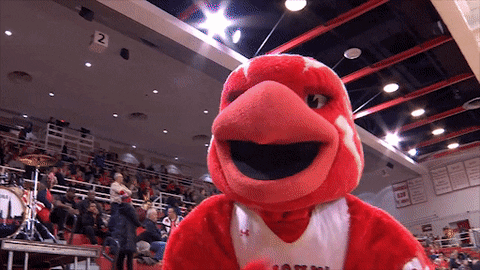 Show your Johnny pride and support the Red Storm basketball team. With affordable tickets for students, there's no excuse to not grab your friends and head out to a game. At of the end of the 2019–20 season, St. John's ranked ninth in the NCAA Division. Even if basketball doesn't really interest you or you don't know anything about sports, seeing a game totally feels worth it for the experience and for the support. If you need a pro-tip to pretend like you know what's going on, when your side of the stands cheer, join in!
"Going to a SJU basketball game was an experience I will never forget. From the minute you walk into the gym, you can feel the anticipation in the room. The stands were filled with students cheering on the team. Juice Wrld performed before the game started which got all the students even more excited," St. John's University junior Rosalia Abitino said.
What better way to show your school spirit than to attend a sporting event? If you find yourself looking for a fun Friday night activity with your friends, go see the Johnnies in action.
2. Join SVDP and Help serve the Community
In keeping with its Vincentian tradition, St. John's University offers students opportunities that expand upon classroom learning and promote social justice. The St. Vincent de Paul Society (SVDP) focuses on both direct and indirect service to help SJU students and those they serve grow in faith. SVDP provides direct and indirect service along with education, prayer and reflection. Students in the society participate in a variety of service experiences, in collaboration with the University's Vincentian Mission Certificate program and the Long Island chapter of the Society of St. Vincent de Paul.
"I made some amazing friends through there. My favorite event was kids on campus which is the Halloween event that provides children from unsafe neighborhoods a safe place to trick or treat right on campus. It was honestly my favorite thing to look forward to every year," former St. Vincent De Paul Vice President and St. John's University alumnus Brianna-Marie Joerger
SVDP makes for the perfect opportunity to get involved, help out and have fun all while benefitting others. Definitely give it a try if you want to do meaningful work while forming new relationships!
3. Take a class on the other campus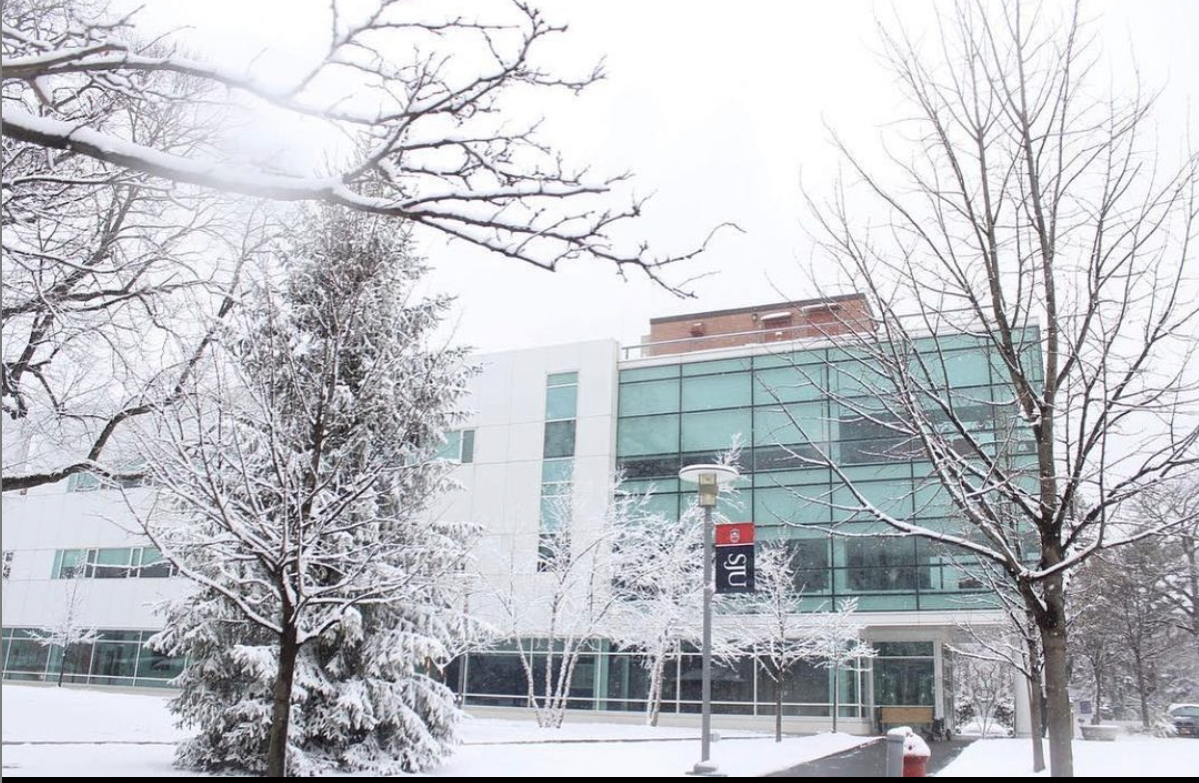 Step out of your comfort zone and take a class on the other campus. St. John's University homes two beautiful campuses: one in Staten Island and one in Queens. Get out and experience another borough firsthand! Getting acquainted with a different atmosphere and different people can be a blessing in disguise. St. John's provides easy transportation with a shuttle that runs directly from one campus to the other.
4. Give Greek Life a try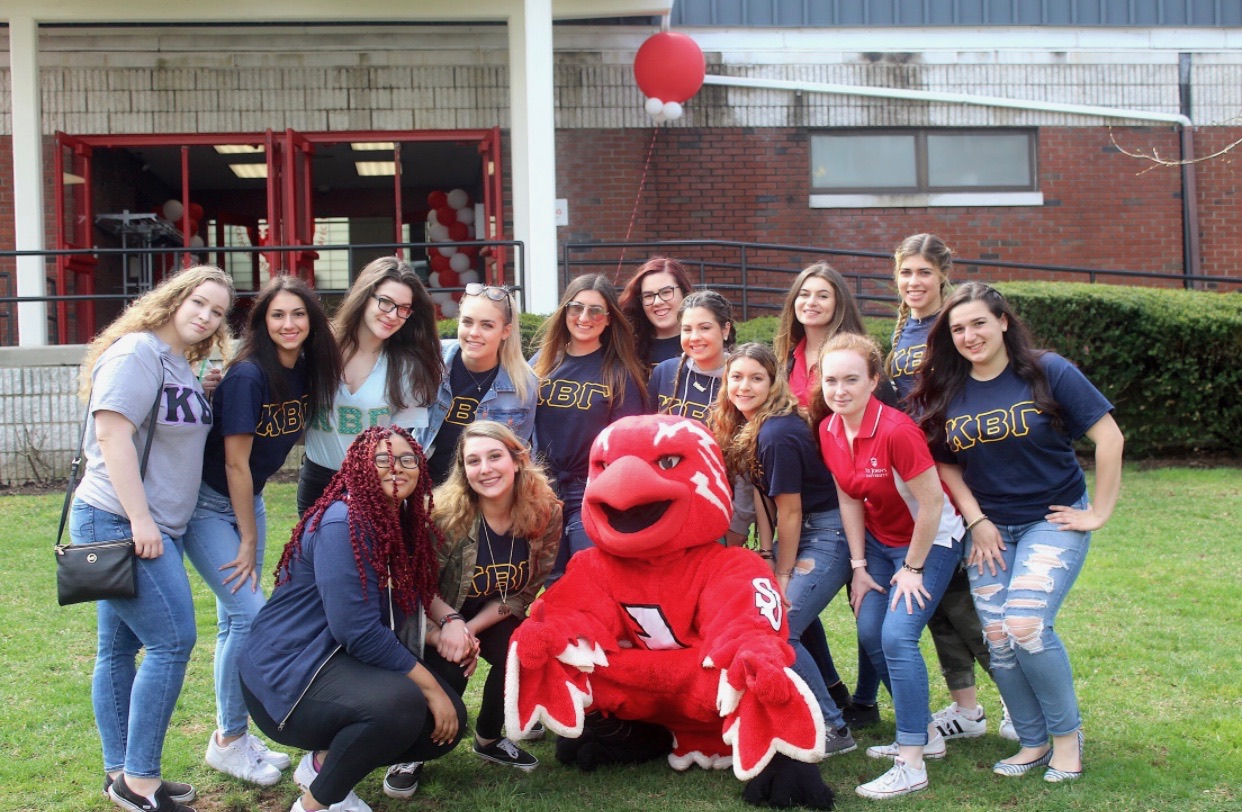 Looking to get involved and gain a social life? Go Greek! Greek life makes for a perfect way to meet friends that end up feeling like family. You can find a sorority/fraternity for everyone! Once you find your fit, you will feel as though you just completed a puzzle. St. John's offers many different options when it comes to Greek life, almost guaranteeing that everyone will find their home.
"My favorite aspect of SJU is their Greek life! I have met so many incredible people and friends that will last me a lifetime! I met so many girls that I can call my sisters and my best friends," St. John's University junior Alyvia Proscia said.
If you feel nervous or intimidated about stories about Greek organization at other schools, you can take comfort in the fact that SJU prides itself on being a haze-free campus.
5. Join a club or organization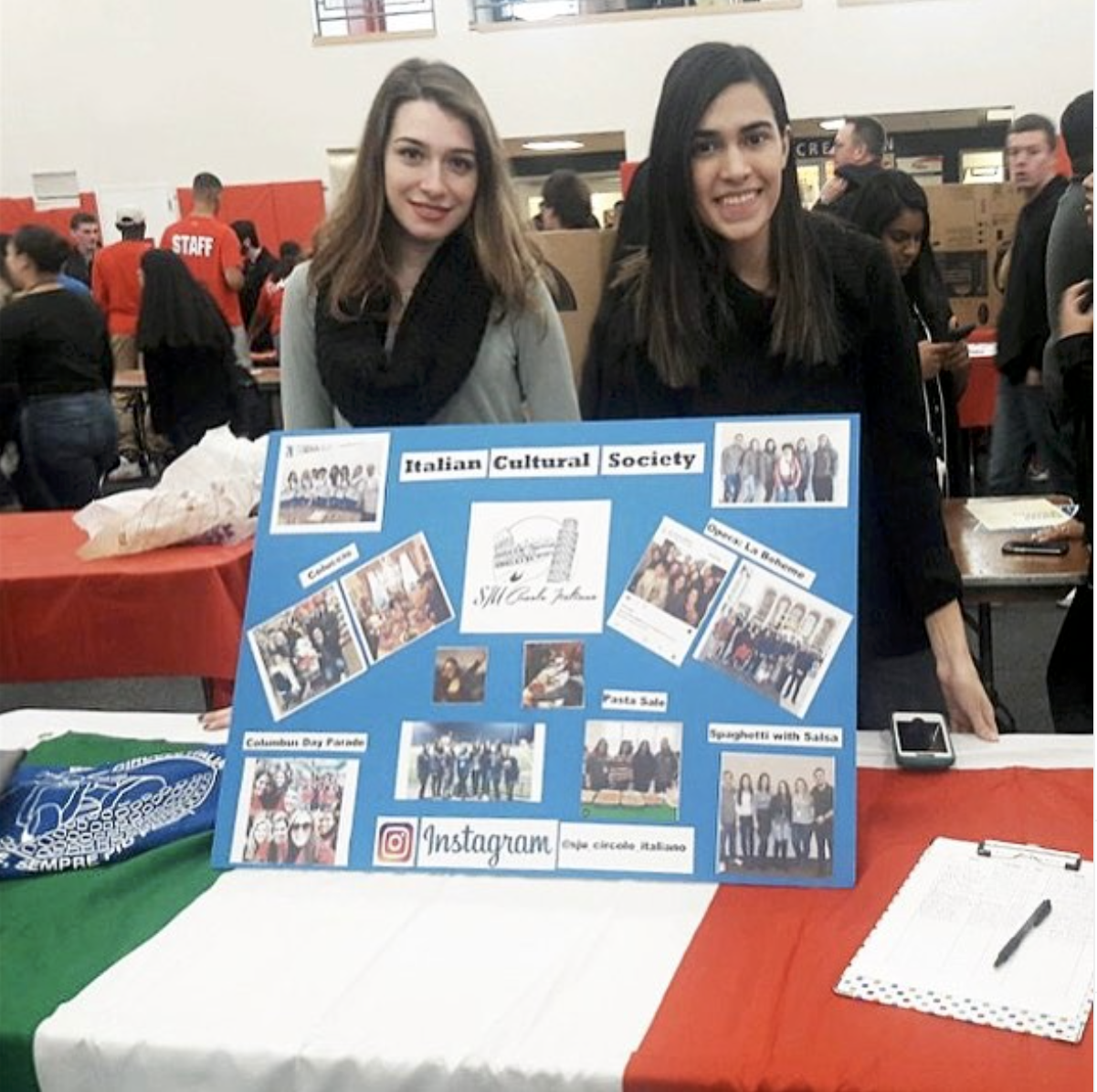 One word to describe the list of clubs and organizations? Extensive. Everyone can find at least one club that will pique their interest—but if not, create your own! SJU loves to open up the floor for new ideas and bring fresh perspectives to campus.
"It has been amazing to be a part of the Italian club and make new friends. Throughout my four years at St. John's, I have learned so much about Italian culture and traditions all while making fun memories. One of my favorite memories is our annual trip to the San Gennaro feast in Little Italy!"  Italian Club President and St. John's University senior Jenna Firodimondo said.
How cool would it be to found a club on campus that will live on inspiring others just like yourself for years to come? Not to mention how awesome it looks on a resume.
6. Form relationships with your professors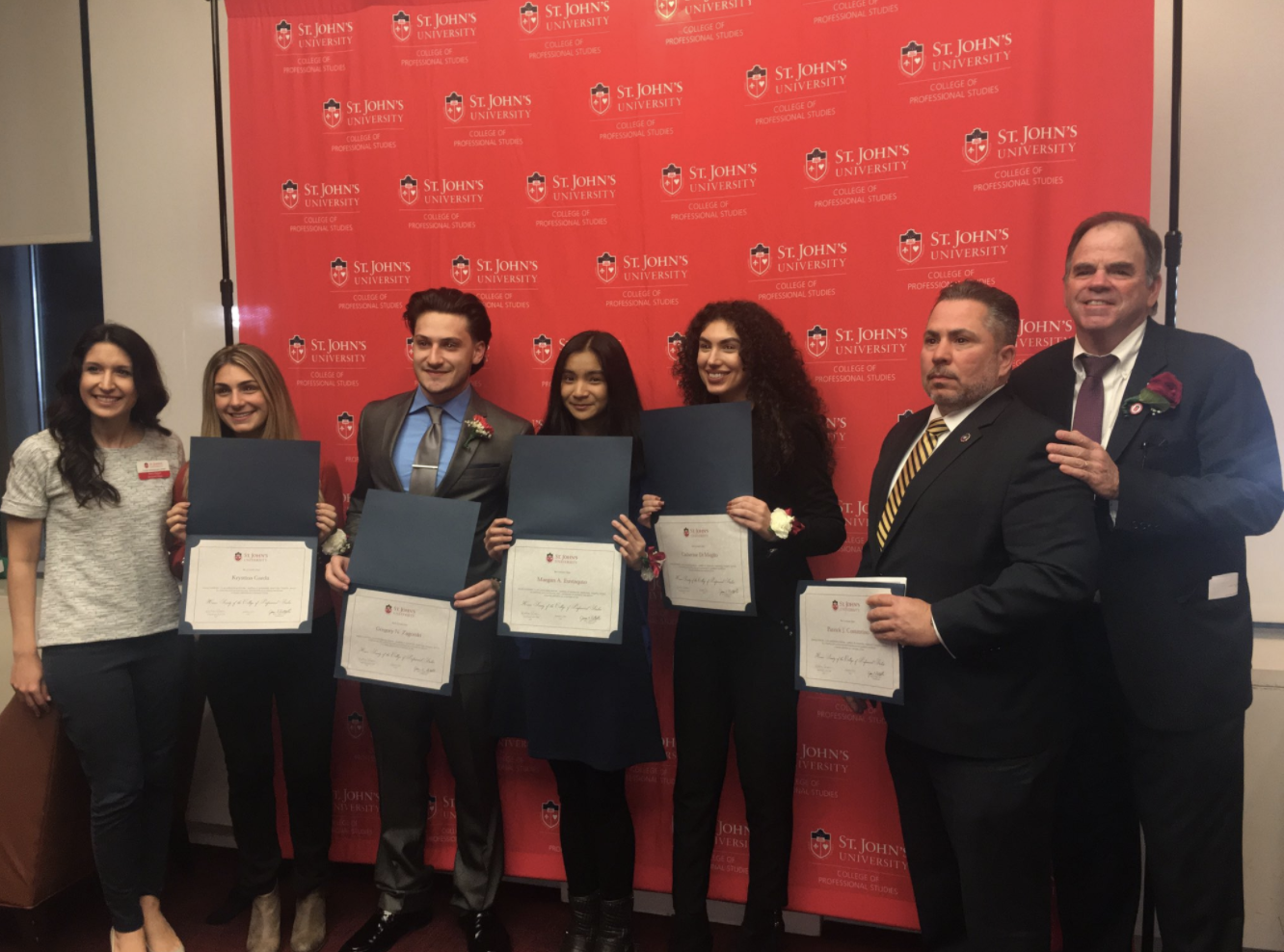 While it may not seem important, connecting with your professors remains crucial to a pleasant and productive college career. While you go to school to learn what they teach, they go at school to teach what they learned from years of experience. Rather than running out of class as soon as the professor dismisses you, strike up a conversation with your professor! You will quickly realize that, hey, this professor actually seems relatable and likes the same things that I do. The professors at SJU go above and beyond in order to make sure that the students thrive and succeed.
7. Take the chance to study abroad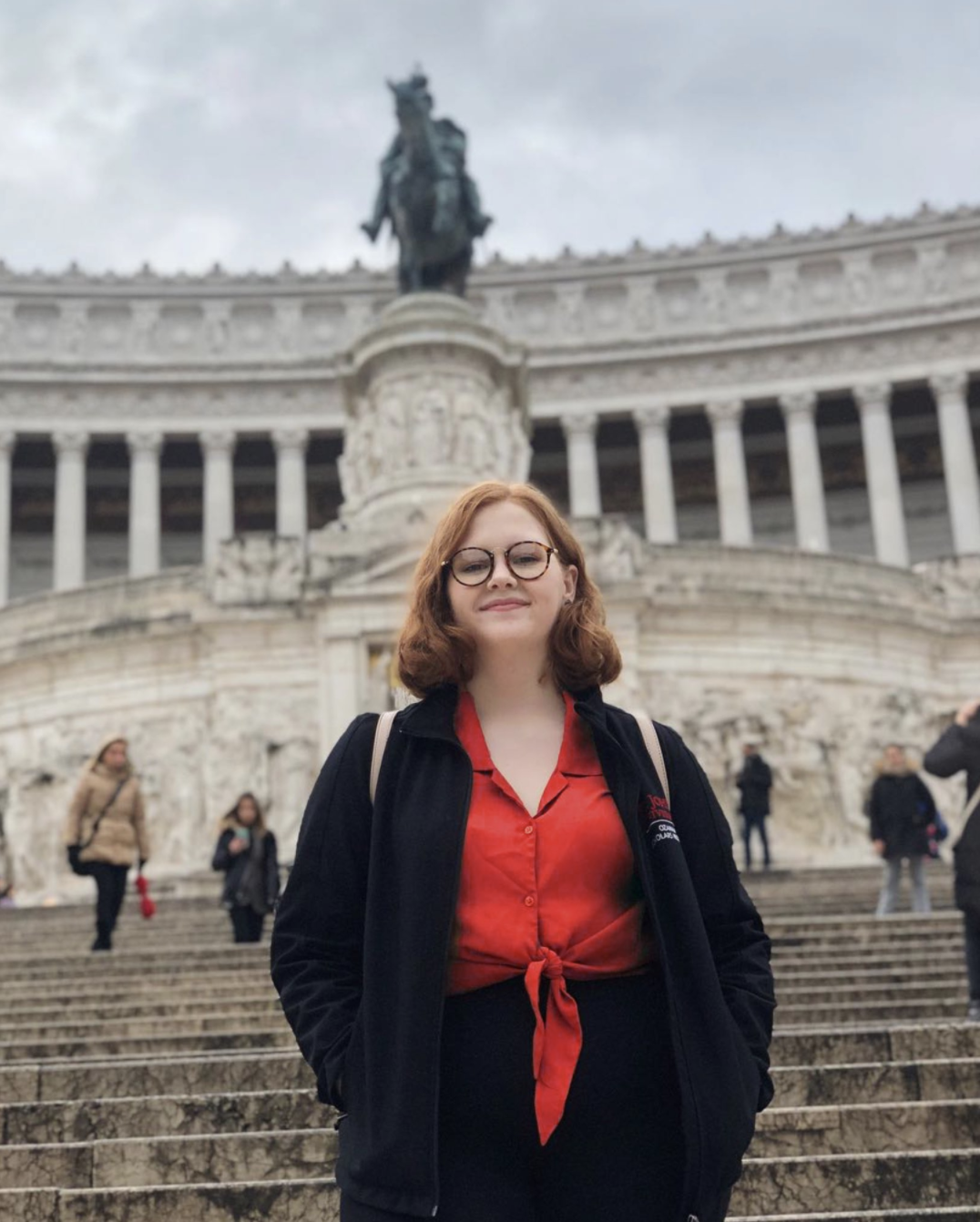 The thought of studying abroad for an entire semester can be terrifying for some however SJU offers a range of different study abroad options. From one month to an entire semester, to even just one week for those weary of leaving for an extended period of time, head to places like Rome or Paris!
"It was the best experience of my life. I learned about homeland security while exploring different landmarks in Italy, it was unforgettable, not to mention the food was amazing!" St. John's University senior Jamie Quinzi said.
Take the plunge to study abroad—it could turn out as the best decision you ever make. With the wide range of times, countries and courses, you will without a doubt find one that interests you. Unleash your inner travel bug, grab your suitcase and jet off!
8. Take advantage of All NYC has to offer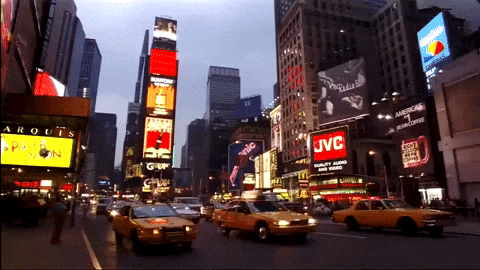 Being so close to the Big Apple definitely makes it one of the best things about SJU. All of the wonders of Manhattan remain just a bus or train ride away thanks to New York's public transportation. What better way to discover New York than to get lost in it? Along the way, you might discover the many hidden gems of New York City that never fail to amaze.
9. Ask the Vice Provost for a Tour or History Lesson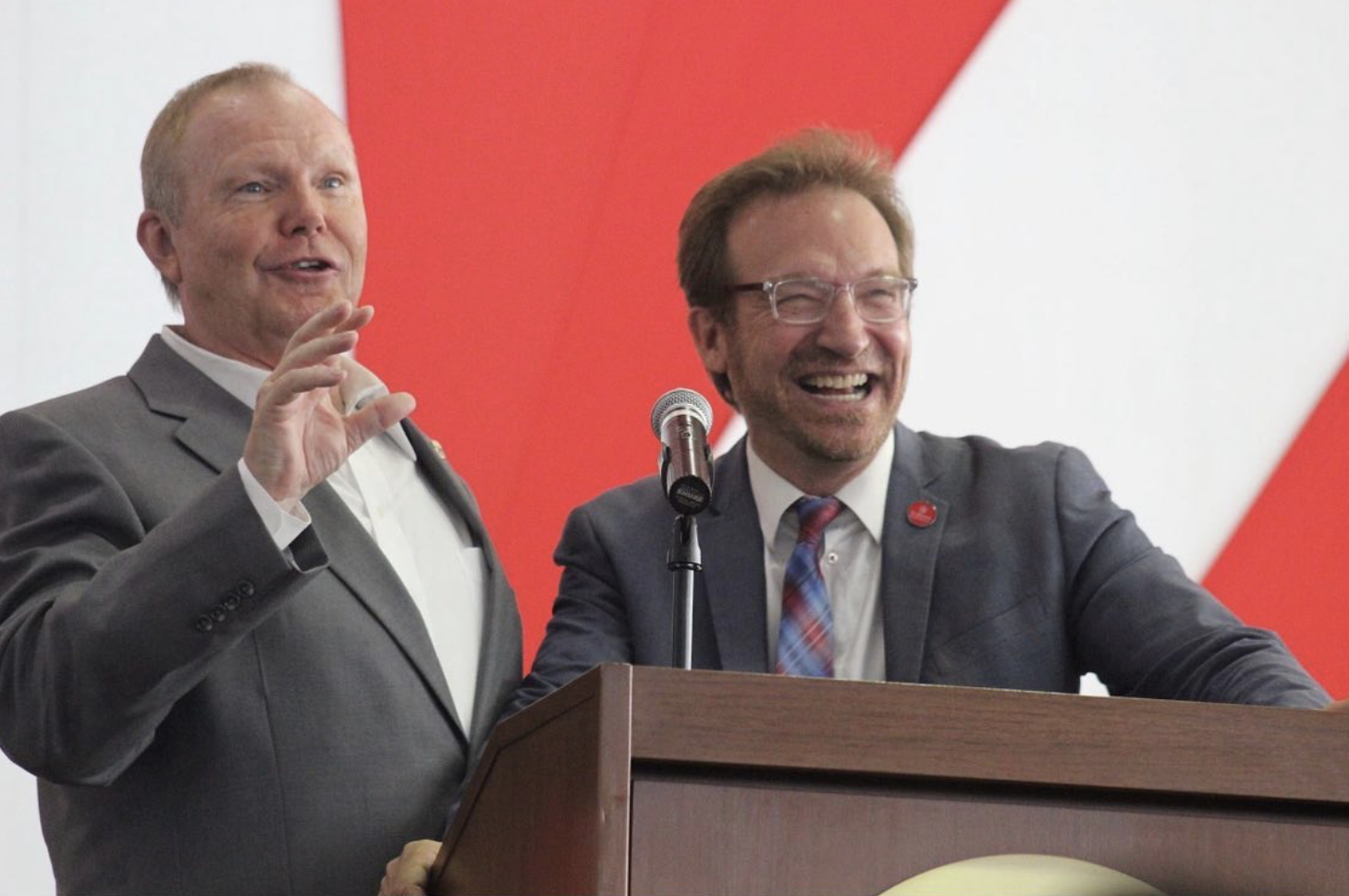 If you happen to catch Dr. O'Keefe in a free moment on campus, ask him to give you a tour of the third floor of Flynn Hall. Most of the time, entering Flynn Hall means that the time for advisement nears closer or a visit to career services. Take an impromptu trip to admire the beautiful architecture and hopefully get a one-on-one guided experience!
"It's so interesting and he loves talking about it. He will tell you the history of the building and why things are set up the way that they are. It's really cool if you're into the history side of campus," St. John's University alumnus Katelyn Blynn said.
Flynn Hall's beautiful architecture takes part in its incredibly rich history. Make it a goal to get Dr. O'Keefe give you the grand tour.
10. Go to the Winter Carnival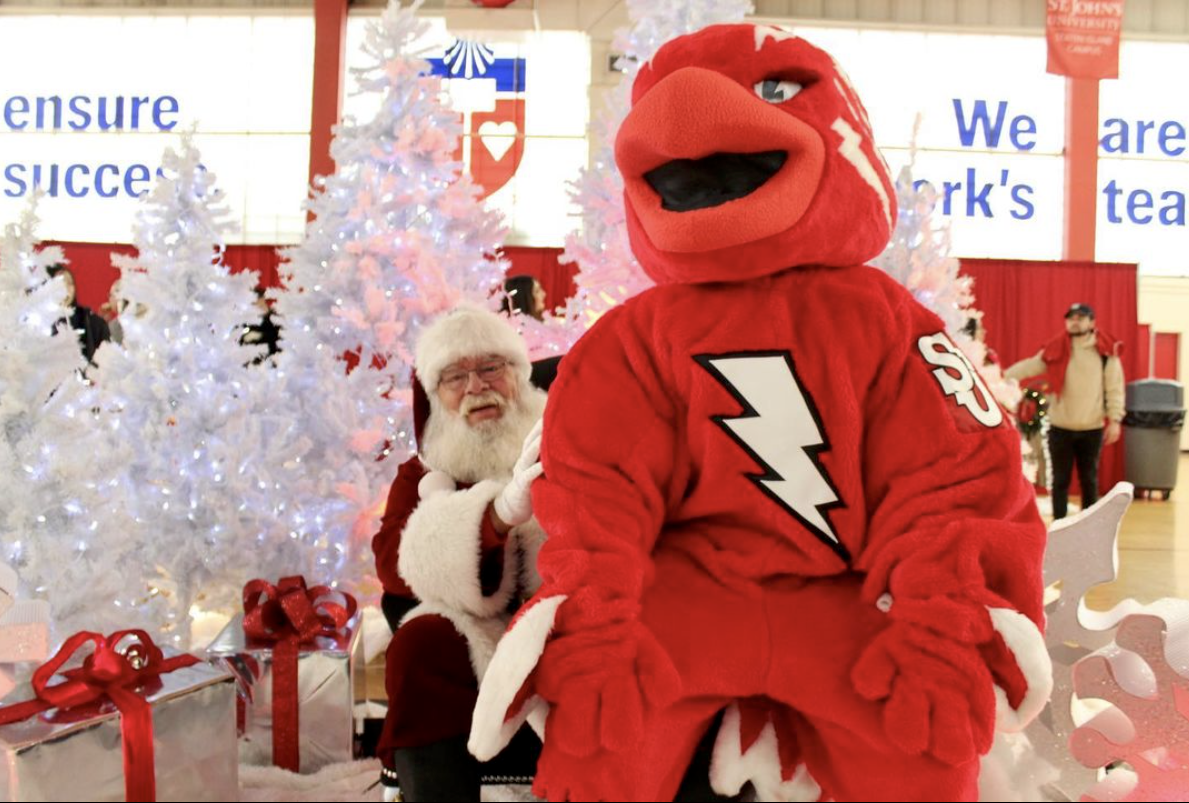 The winter carnival holds as one of the most beloved traditions at SJU. What better way to kick off the start of the holiday season (and winter break) than with this adorable, winter wonderland? If you want to get in the holiday spirit or just have a cheer filled afternoon, this is the event to attend. Pictures with Santa, hot cocoa station and build your own stuffed animal all while in between classes? Yes, please.
11. Attend Autumn Ball or Spring Fling
Who doesn't love a good themed dance? Autumn Ball and Spring Fling hold as two major can't-miss events at SJU. With one in the fall and one in the spring, these dances constantly provide something to look forward to. The chance to get dressed up and create an unforgettable night with your friends and classmates makes it priceless. From the dancing to the decorations to the food, these events will guarantee you a good time.
"The funniest memory from Autumn Ball was probably set up last year. I assigned two boys (mine and the former SGI president's boyfriends) to set up the dessert table with cupcakes and decorations. It took them about forty-five minutes and definitely looked like two boys designed it, but they were so proud and wouldn't stop bragging about it not only for the whole night but for weeks! They even forced the photographer to take a picture of them!" former Student Government Inc. Vice President and St. John's University senior Aria Mutkoski said.
Go an enjoy some good music good food, and dance the night away with your friends. If any event will give you FOMO, this one ranks as one of the highest.
12. Run for Student Government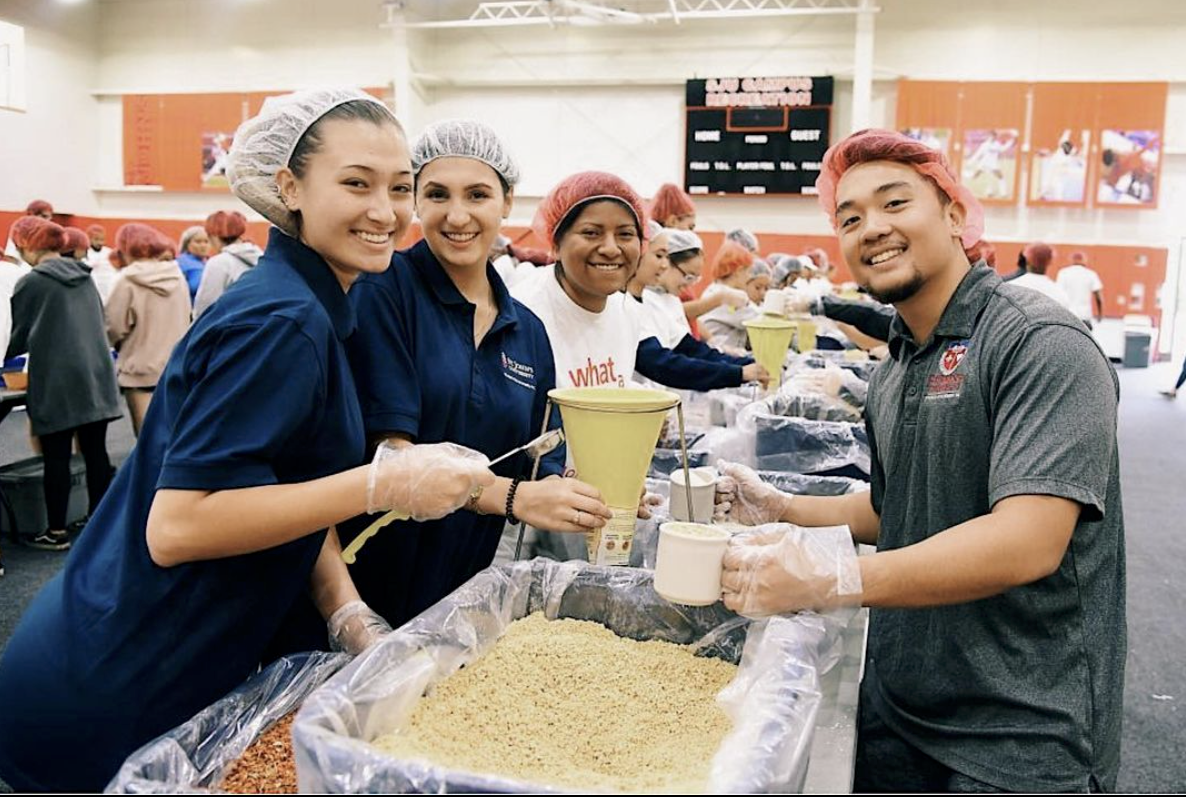 Student Government makes for the perfect way to get involved on campus. With so many positions available, your voice will help make beneficial changes to our campus! Certain positions made specifically for commuter students ensures that every student at SJU has a say. Aside from looking fabulous on a resume, Student Government provides a great way to meet new people and form friendships.
"I can't stress enough how much of an impact getting involved hat on my education and my growth as a person. I was a part of numerous clubs and organizations but Student Government, Inc. was by far the most rewarding and my favorite. Being able to help plan so many different events for my peers was so surreal to me. I gained a lot of experience as a student leader that I know will only help me in the future," former SGI president and St. John's University alumnus Taylor-Marie Capoziello said.
Getting out of your comfort zone and pushing your limits can prove worthwhile in your future endeavors. Use your time in college to your advantage! Do all of the things that you never thought you would.
13. Attend the Activities Fair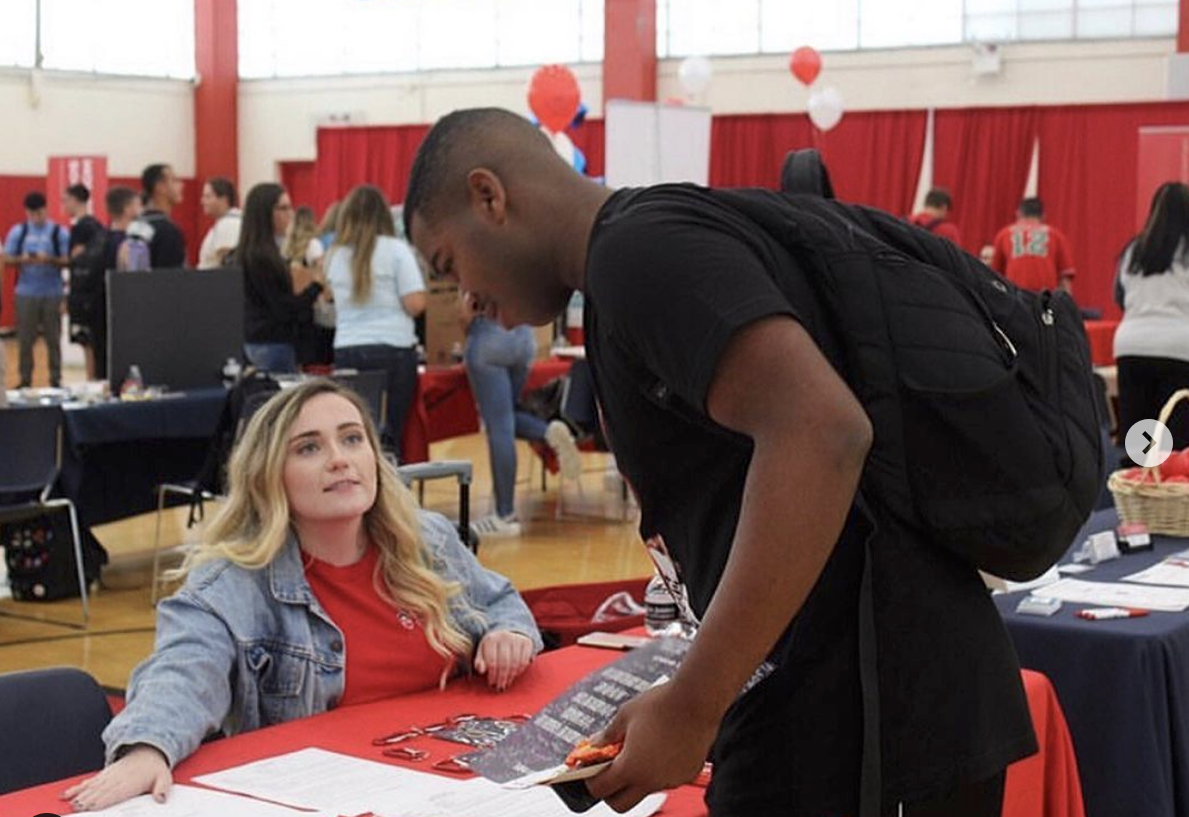 The activities fair holds itself as a major event at SJU that occurs twice a year. Representatives very organization and club on campus attend and inform students about the organizations and encourage students to join. This poses as the perfect opportunity to find your new passion, path or friendship. Not to mention all of the free swag that you can collect from visiting each table. You get gifted the pen that your classmate will need to borrow and boom, look at that! You just made a new best friend.
14. Pay a Visit to the Random Food Trucks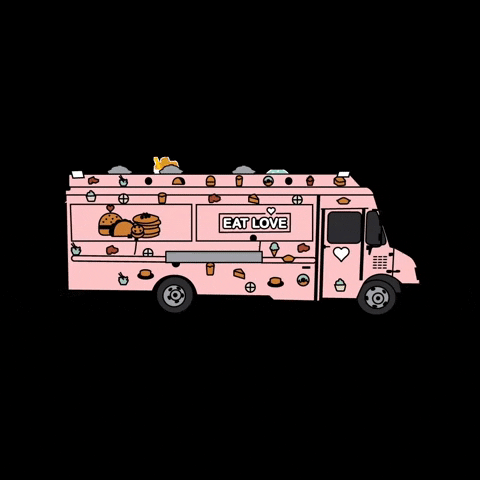 Oftentimes without notice, random food trucks appear on campus offering free food to students. Free food to broke college kids feels like music to their ears. Look out for these days in order to try one of the many awesome restaurants around the SJU area. Restaurants such as Beans and Leaves and Playa Bowl deserve all of our love and support for fulfilling all of our coffee and smoothie needs. If you find yourself on campus during Accepted Students Day, try the waffle truck—you won't regret it!
15. Ice Cream Mondays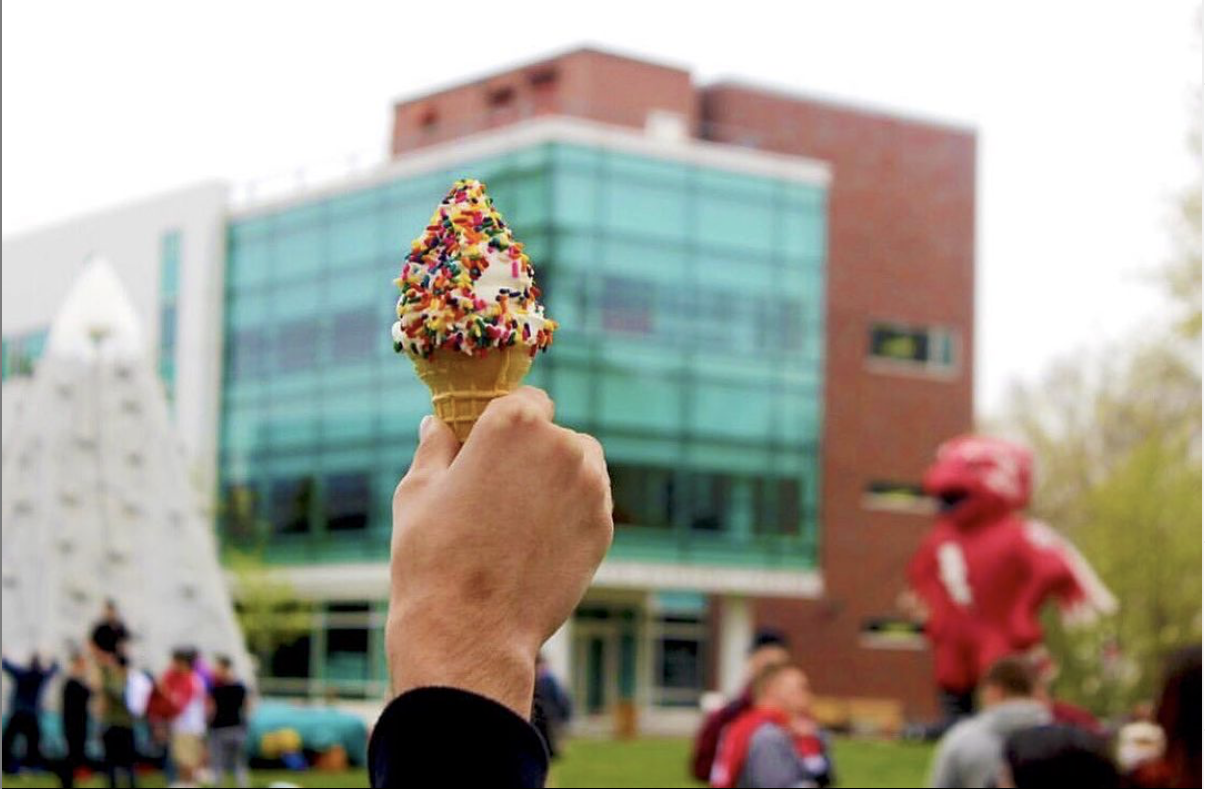 What's better than a university that understands the struggles of Mondays, everyone's least favorite day of the week? If you need of a midday pick-me-up, head outside during common hour and grab your free ice cream. It holds true that the little things in life that mean the most. A simple sweet treat makes all the difference between two breakdowns or three.
"Every Monday during common hour, there were ice cream trucks. After eating lunch outside, because it was so warm, we would take a little trip and walk over and get a nice cool snack. Every week we would try something different," St. John's University sophomore Michael Pacheco said.
Monday blues got you down? Nothing says refreshed like a cold, delicious snack! Going to your mid-afternoon classes suddenly doesn't seem so bad now.
16. Find Your Favorite Study Space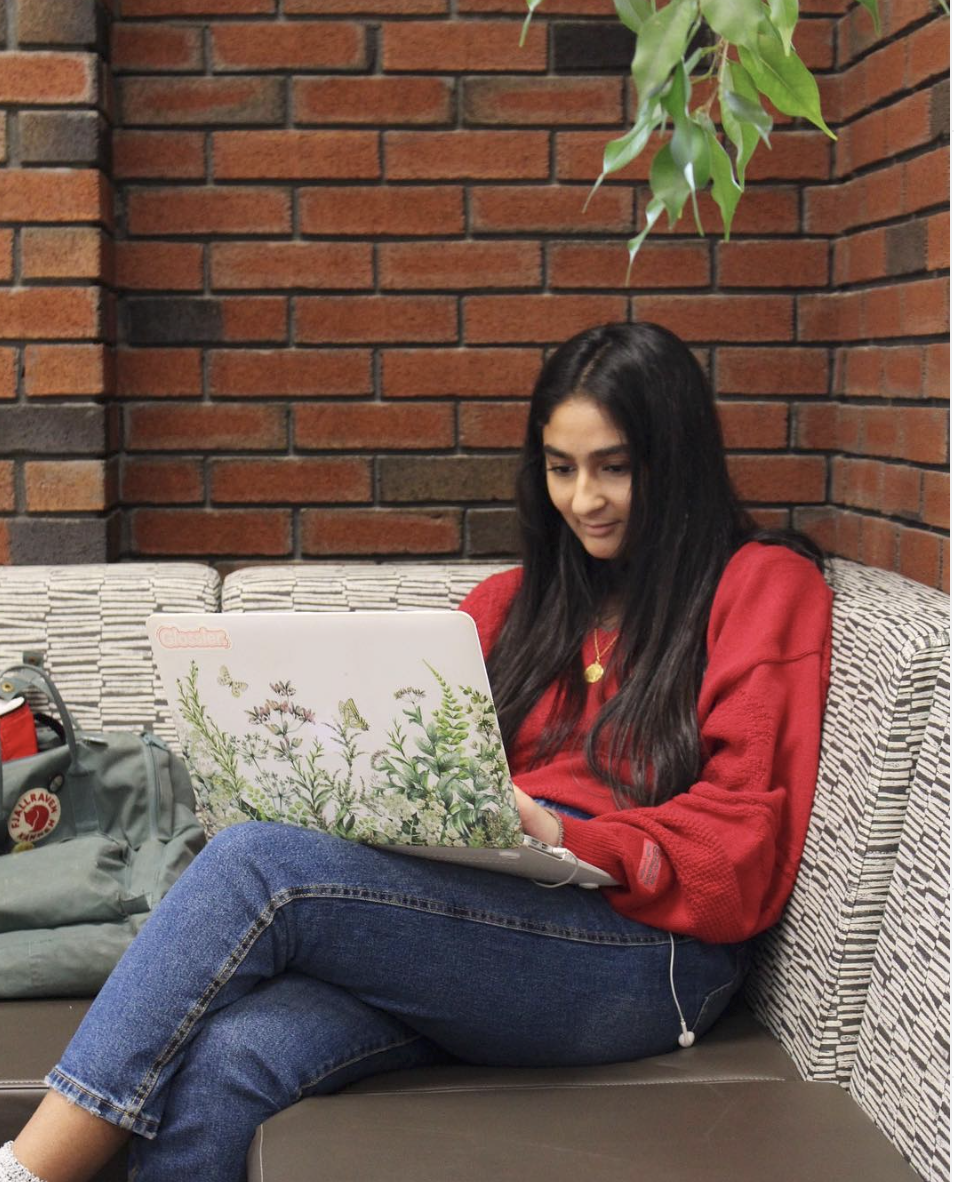 In need of a quiet place to study? At SJU, you will find no shortage of great spots. Of course, you can head on over to the library which remains a go-to for when you need to some serious cramming done. Each floor hosts a different level of volume making it much easier to concentrate. If you thrive more into a louder study space, the cafeteria might end up as the perfect spot. It even boasts a cute space where the sunlight shines in perfectly, boosting your mood instantly! When the warm weather hits, and nature matches your vibe, the outdoor tables can very well end up as your new spot for a good study session.
17. Toss a Ball and Hang Out on The Great Lawn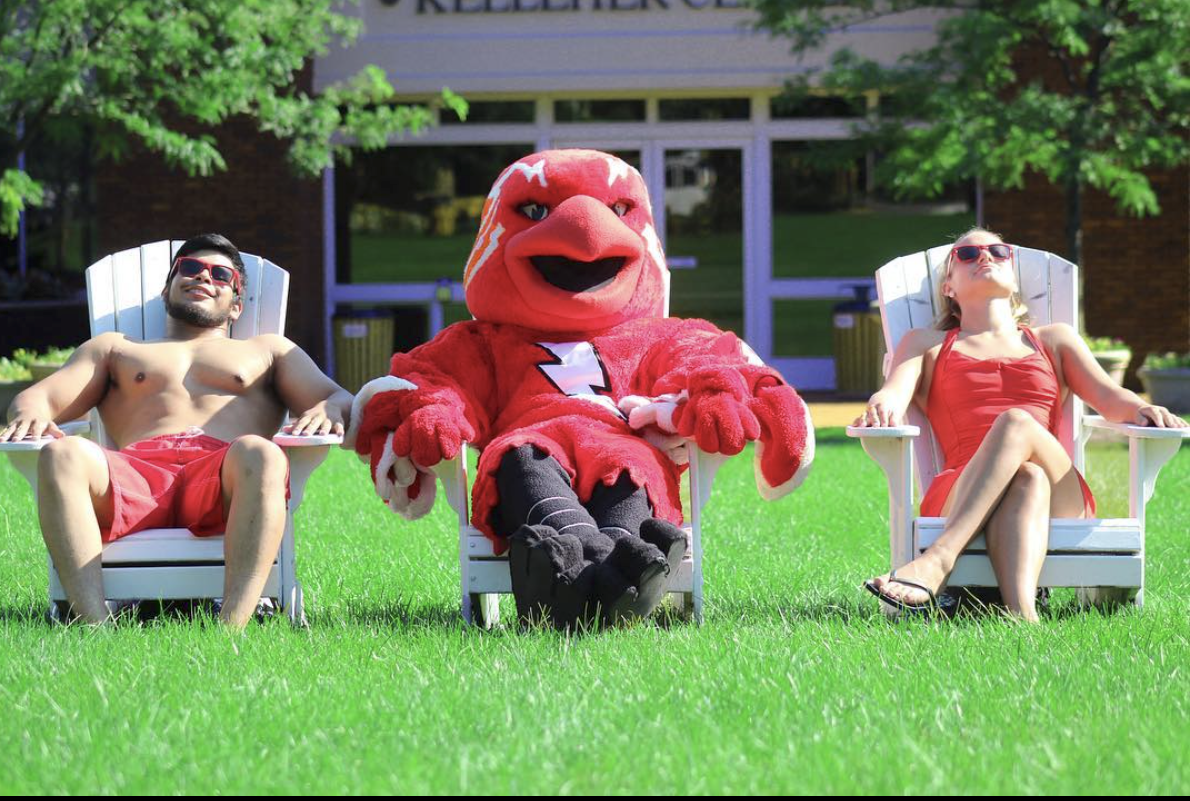 The Staten Island campus of St. John's might be best known for our Great Lawn. A huge field of green in the center of campus that can pretty much be seen from anywhere at our quaint university makes for the perfect place to hang. When the weather gets warm and the sun shines, nothing beats sitting in the grass with a group of friends and just chilling out. Grab a football or a frisbee, and take advantage of the fleeting weather and stress-free afternoons.
18. Freshman Orientation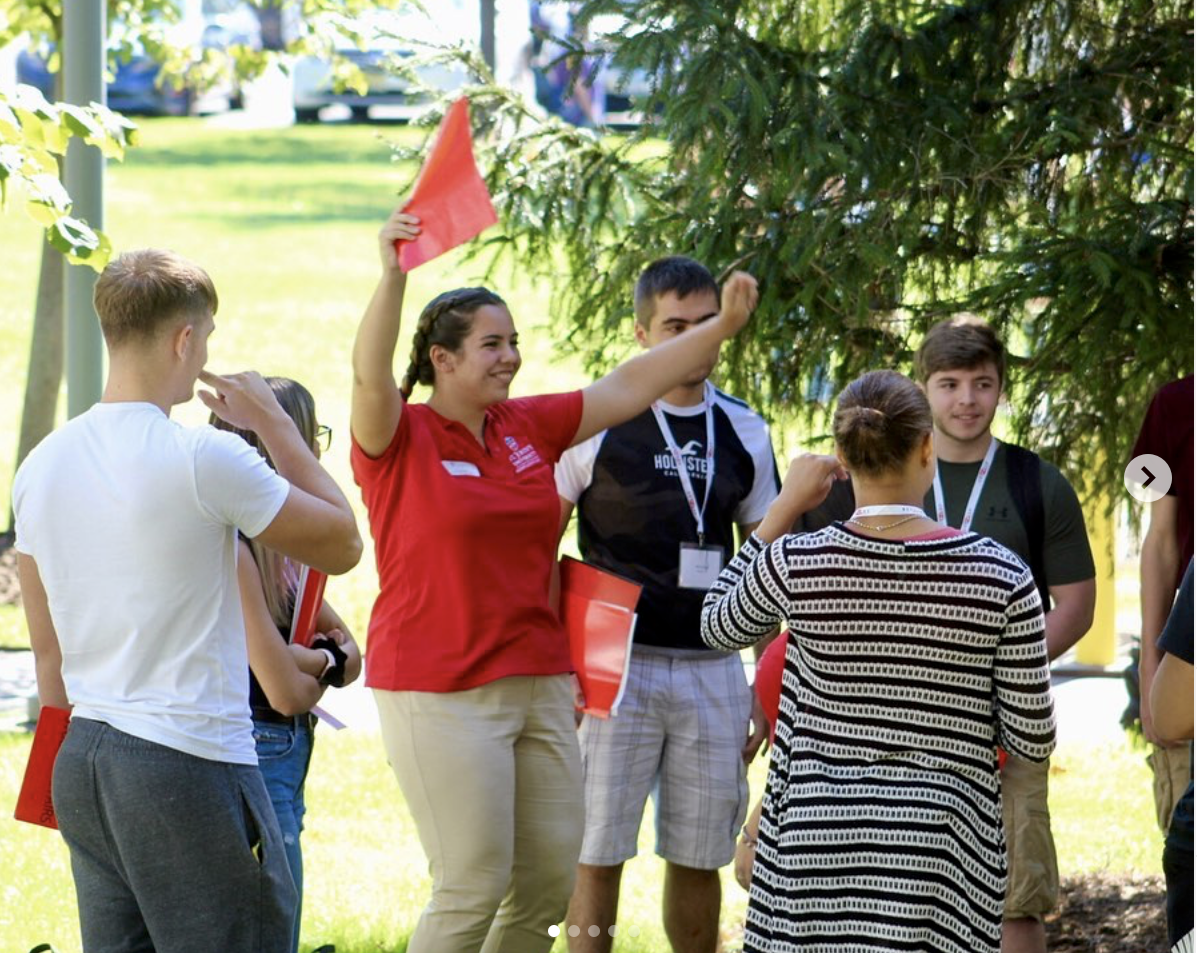 The Freshman orientation at SJU is something you definitely do not want to skip. This multiple days-long experience can become the most important part of your St. John's experience.
"After coming back from our trip to the Queens campus, there was a whole carnival thing planned on the great lawn, filled with food trucks, a dunk tank and blow up obstacle course. I even went in the dunk tank which was totally out of my comfort zone, but it was so much fun to watch all my friends try to hit the target and knock me in. After that we all went out to eat and had an amazing day with our new friends. Flash forward two years later, we are still inseparable," St. John's University sophomore Amanda Montanino said.
What you might think to be a waste of time might end up being the most important day of your freshman year. Push through the awkward ice breakers and corny activities, and you might just end the day with a group of new best friends.
19. Take Part in University Service Day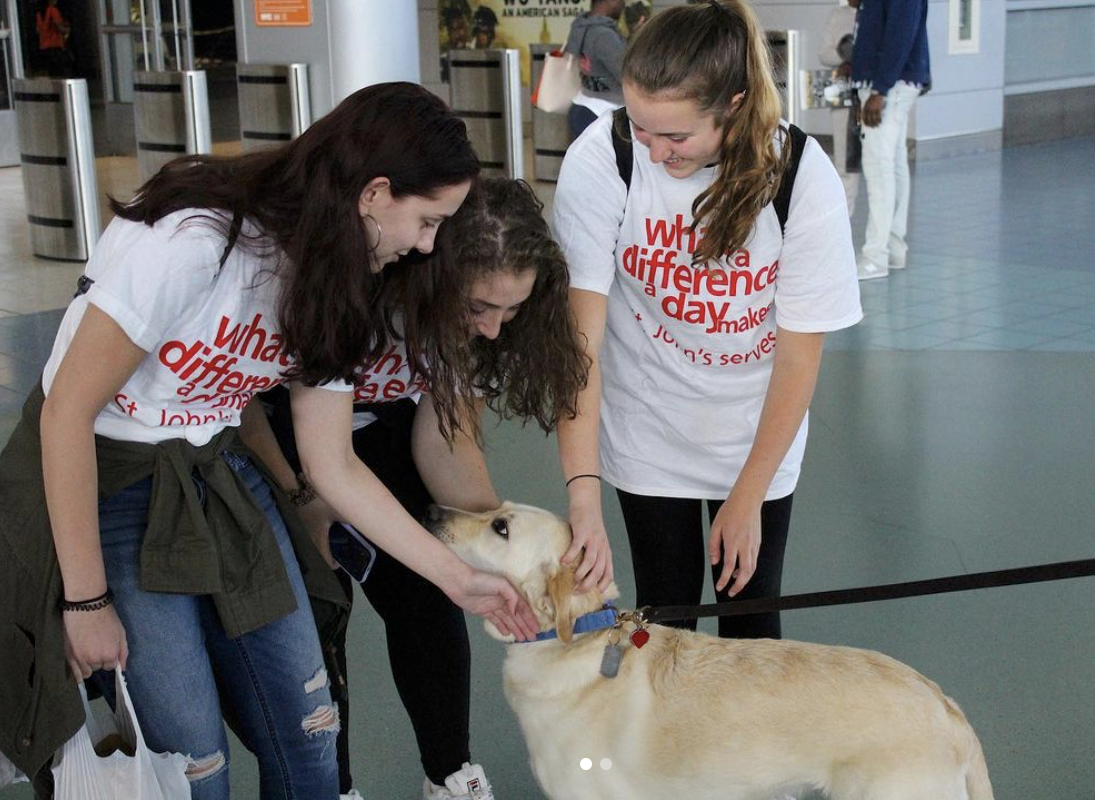 University Service Day at St. John's makes for an awesome way to give back to the community. The best part? The fun with friends while doing it! Whether it be making food for the homeless, volunteering at a women's shelter or just cleaning up campus, we all come together as a community in an attempt to truly make a difference. When a large majority of students all show up to campus in matching t-shirts ready to work, it really shows the heart of SJU.
20. Take A Class Outside of Your Major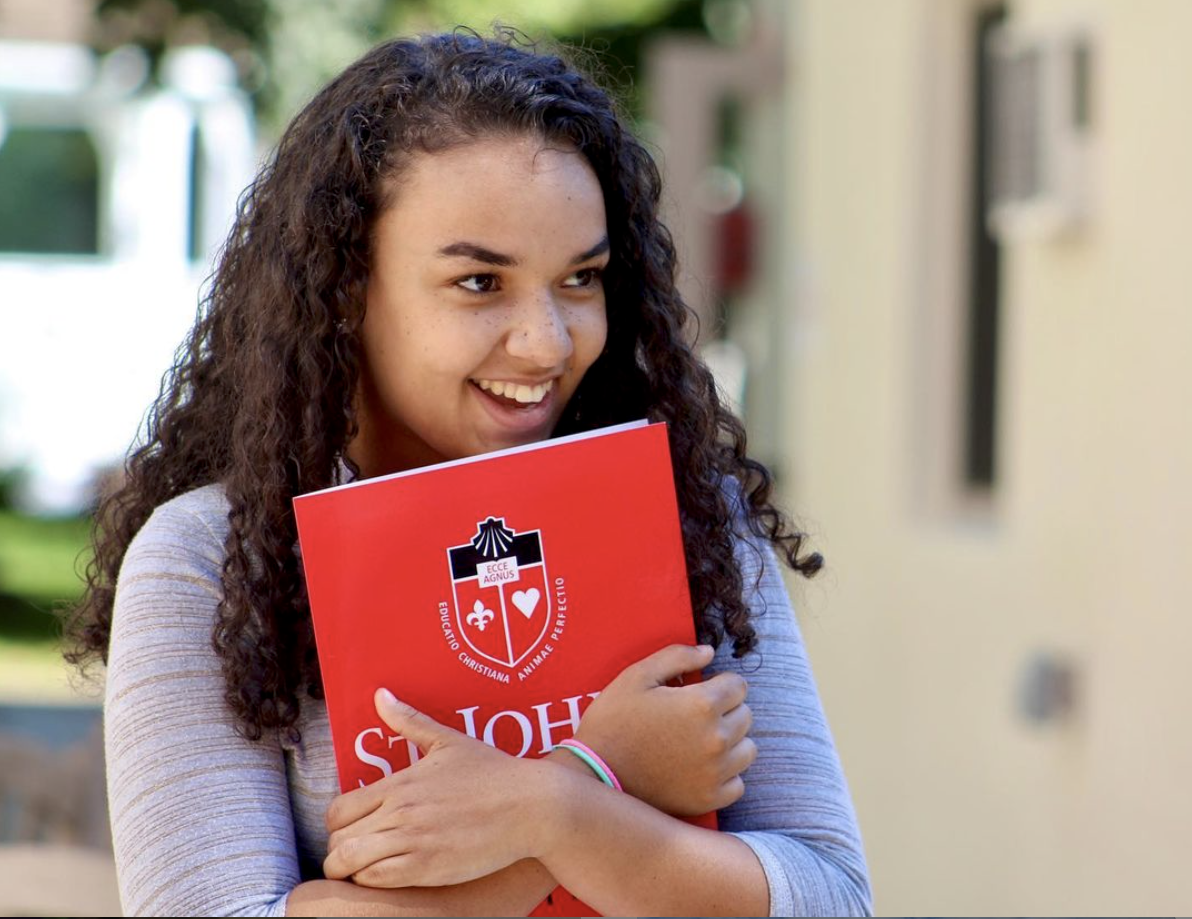 Bored of taking classes that only pertain to your major? Branch out and try something that you never thought you would. Use a free elective to take a course you never considered taking. SJU has no shortage of amazing professors in all different majors. The university encourages students to gain a well-rounded education by dabbling in all sorts of different subjects.
21. Appreciate the warmth and sense of community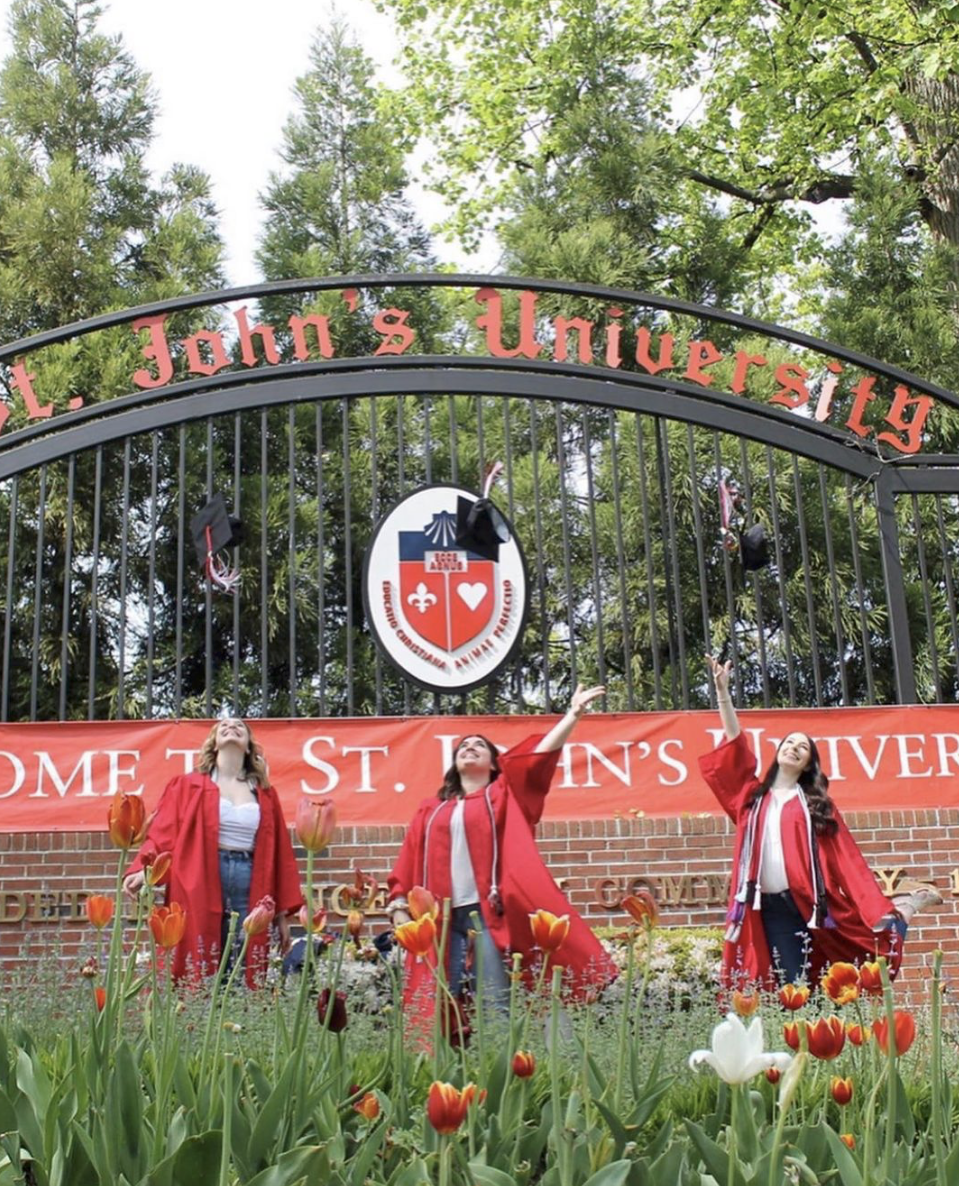 When it comes to rocking the red, Johnnies always come ready to support. Due to the size of our campus, the SJU community ends up being a place like no other. The events planned always feel spot on, ensuring that every student has the opportunity to have some fun and enjoy school. All of the perks and quirks of St. John's will be missed directly after graduation. Enjoy everything and attend everything possible during your days at this wholesome university.