Welcome to the B1G TEN. The University of Maryland is known for accomplishing a lot when it comes to the athletic program, just ask the national championships won by the Men's Soccer team (2018) and Women's Lacrosse team (2019) this past school year. These accomplishments are impressive and numerous, because who doesn't love a good sports game. While a school wouldn't be the same without its unmatched school spirit, a university is built on student run clubs and organizations that reach beyond campus borders to create a meaningful impact.
Read on to learn about the unmatched accomplishments of 10 student run organizations at the University of Maryland.
1. The Student Government Association (SGA)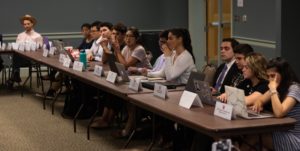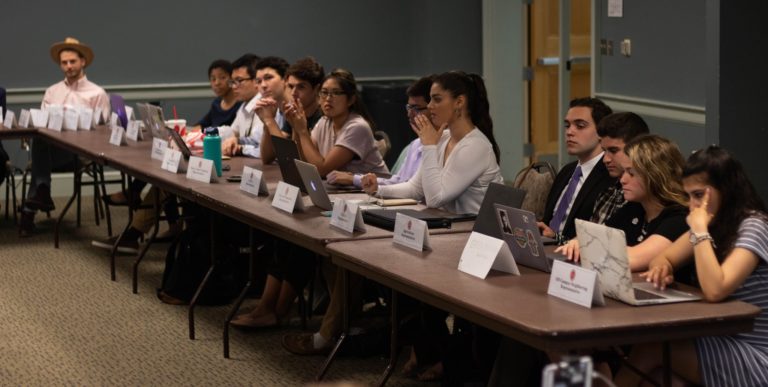 The Student Government Association at the University of Maryland pledges to represent students with their bottom-line mission to make sure that the demands from all the various pockets of students are met. Meeting with school officials, student organizations, and even government officials, UMD's SGA has accomplished so much for the student body in their 100 years of establishment. For example, they've been working on a new campus sexual education program set to be implemented later this month. "Last Fall, we created the Emergency Meal Fund (EMF) in partnership with UMD Dining Services. The EMF is a $5,000 fund that allows students who are food insecure to get a swipe card preloaded with 10 meals for them to access any of our on-campus diners. This allows for a short-term immediate solution for the 20 percent of students on our campus that are food insecure." said SGA Director of Communications, senior Jasmine Washington, of one of the SGA's accomplishments. The organization operates just like our own democratic institution with an executive, judicial, and legislative branches. The legislative branch consists of representative from each separate college at the university who helped propose and pass legislation urgent to the student body. This organization carries many achievements under their belt, striving more and more for the sake of the students every day.
2. MaryPIRG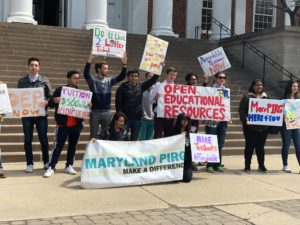 What the heck is MaryPIRG? Very good question; the name catches you off guard and honestly reminded me of a Pokémon. But MaryPIRG is much more than an obscure name; it's an independent statewide student organization that focuses on tackling issues of public interest. Change requires determination, especially when you're combating a power imbalance on a national level. Despite the difficulty they face, MaryPIRG tackles issues like textbook affordability, homelessness, voting rights, climate change, etc. In their time as a University of Maryland organization, they've already registered over 3,500 students to vote and persuaded state government officials to pass a bill to ban fracking in the state. The program racks up so many accomplishments that they dedicated a section of their website to these influential achievements for the public's perusal.
3. UMD Loop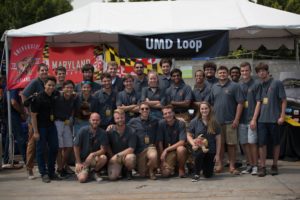 Elon Musk is at it again with his crazy futuristic visions. A vacuum sealed high-speed pod in an underground system of tubes, called the Hyperloop, has been in the workshop stage for a couple of years now. The University of Maryland HyperLoop team aims to help create and design this incredible feat of engineering. The team is sponsored by many corporations such as Lockheed Martin, and the James A. Clark School of Engineering and the College of Computer, Mathematical, and Natural Sciences. Teams all over the world are attempting the same thing, but the UMD Loop team rose to success in their past competitions. "Not only do we have to design and analyze these pods ourselves, but we also then have to defend our design to the SpaceX judges/employees, and many of our members have gotten internships and even full-time jobs at SpaceX from these interactions," said President of UMD Loop, senior Matt Ostrow. UMD Loop, made up of about 60 members, took home the top award for Performance and Operations and placed fifth for overall design. SpaceX HyperLoop Competition 5 preparation has begun and takes place during the summer of 2020.
4. LEAF program/Green Terp program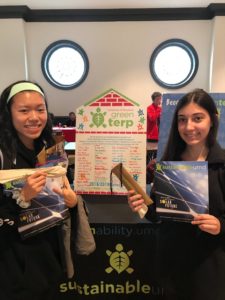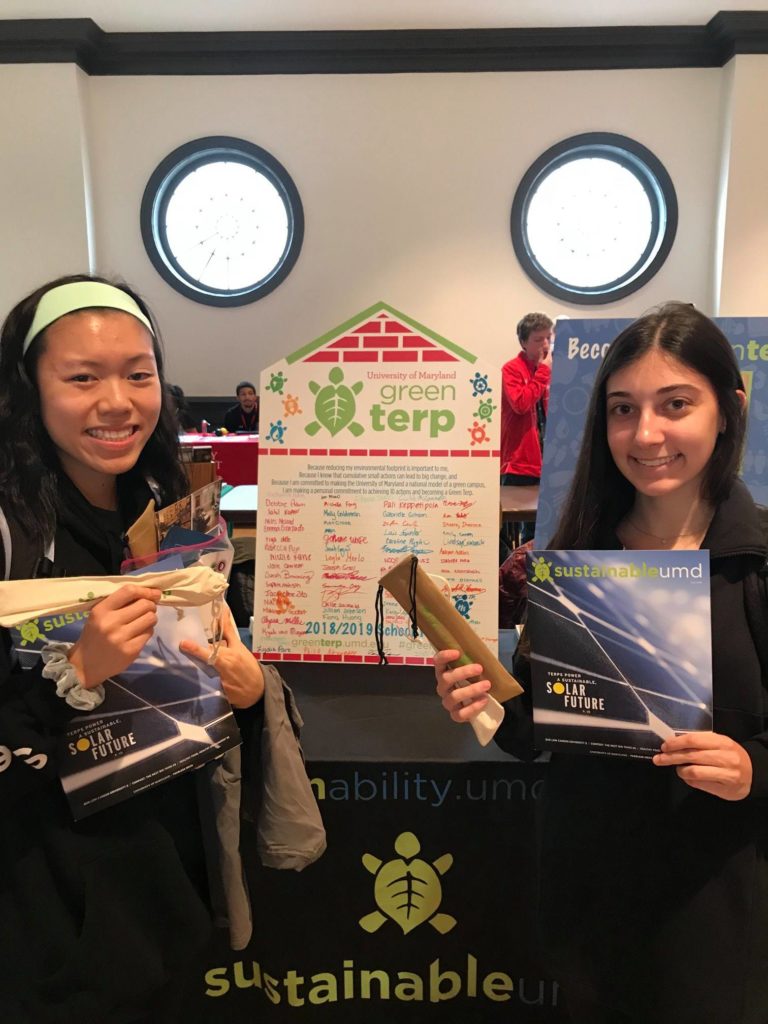 The brain children of the University of Maryland Sustainability initiative, these programs are ways for students to get hands on experience in creating sustainable initiatives and encourage other students to become Green Terps. Being a Green Terp means pledging and committing to making sustainable choices around campus. It's easy to join and only requires you to fill out a checklist of your sustainable actions and commit to them. The Outreach Team—aka LEAF—is the backbone of student participation in encouraging sustainable measures. As a school, the University of Maryland is all hands-on deck for big picture sustainability and plans to be carbon neutral by 2050. The LEAF program helps to facilitate all of this with their personal connections and ground level work. "We are trying to show that you don't need to change your entire life to reduce your impact on the environment; there are a few simple changes and habits that can make a big difference," said UMD Office of Sustainability Intern, sophomore Madeleine Birney. Nothing can be accomplished without the help of everyone and LEAF and Green Terp promote that through their work.
5. The Diamondback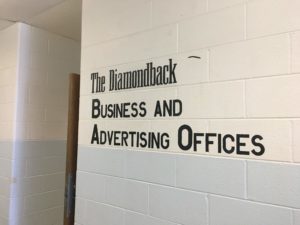 The university's student run newspaper, The Diamondback, continues to bring in accomplishments since its initial publication. In more recent news, after 110 years of printing, the Diamondback will move to a solely online platform for all publications in an effort to stay close with its readers. "The Diamondback is a crucial part of UMD's culture and student body because it provides a fresh and knowledgeable view about what's going on in College Park," said Diamondback Staff Writer, sophomore Maya Rosenberg. The newspaper wins annual awards at the Society of Professional Journalists' Mark of Excellence Awards and features those winning articles on their website. Beyond award recognition though, this newspaper continues to stand as an anchor for the College Park community, eliciting responses of action, concern, and entertainment.
6. Adele's Circle of Women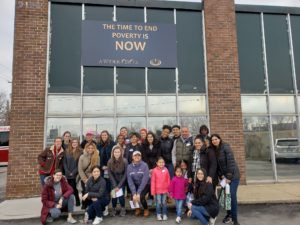 If you go to the University of Maryland then you're more than familiar with the Adele H. Stamp Student Union, if only for the Chick-Fil-A or Maryland Dairy. What you may not know is the legacy that Adele H. Stamp left behind as the first dean of women at UMD, making her a trailblazer for women everywhere. Adele's Circle of Women was founded from her vision and inspires women to achieve professional and personal success. The group gives out scholarships each year to help UMD women with their studies and career goals. The organization takes pride in its core values centered on leadership, diversity, excellence, commitment and sisterhood. Every year, Adele's Circle of Women gives out scholarships to five girls, one in every grade, who they feel deserving. This helps the girls in their academic accomplishments and in becoming more accomplished student leaders. Their aid and accomplishments for women as leaders in their community through training and mentorship has inspired and continues to inspire women from all generations.
7. Terps Against Hunger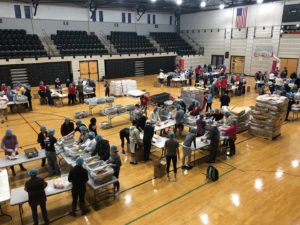 Imagine a student run organization making an impact the size of a fully organized non-profit. Some may say it's an impossible feat, but this org would tell you otherwise. Terps Against Hunger is an organization that tackles food insecurity in the D.C. area. The impact they have made on the surrounding community is astonishing. Numbers don't lie and Terps Against Hunger can prove it with their 378,258 meals packed in 2019, the 2,941,892 meals packed in total and the 16,070 volunteers that helped pack meals. They make sure that each meal distributed contains the needed nutrition standard by including rice, soy protein, dehydrated vegetables, vitamins and minerals. With the help of local distributors as partners such as Capital Area Food Bank, Terps Against Hunger is able to accomplish their mission by reaching a widespread number of people to make a positive impact on the entire community.
8. SEE UMD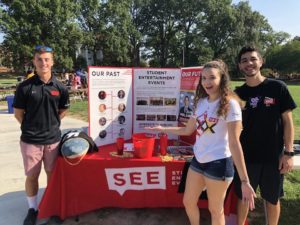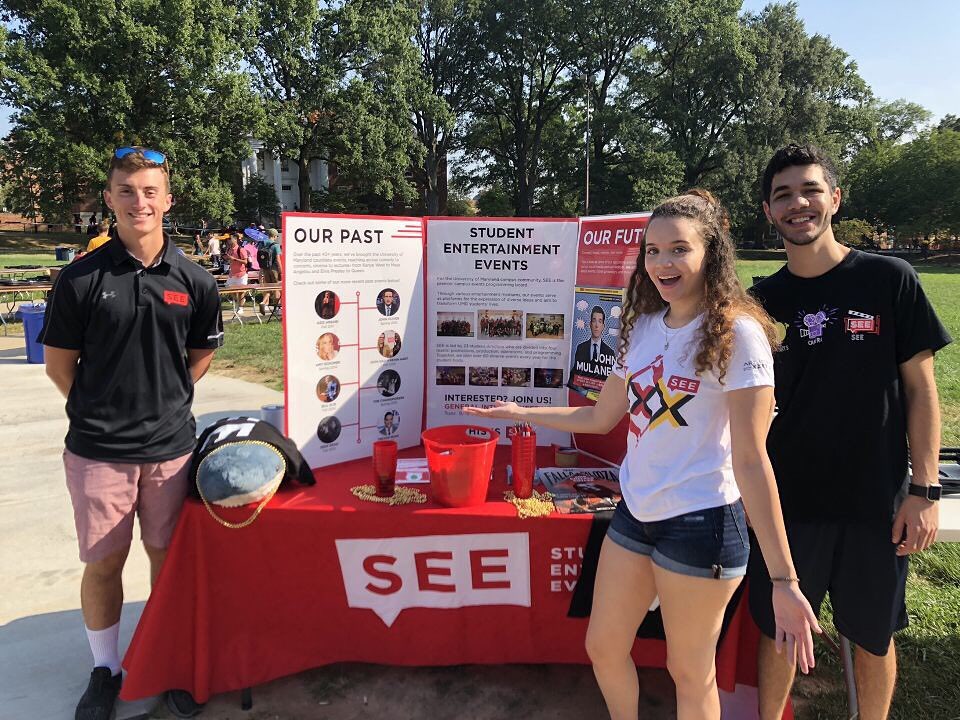 John Mulaney, Jessie Reyes, Lil Yachty, Ali Wong and a long list of famous people, who you've definitely heard of, are among the list of acts that SEE has brought to the University of Maryland. SEE stands for Student Entertainment Events, an organization that puts together shows and events aimed at entertaining and inspiring the diverse student body at UMD. SEE produces and supports these shows that allows for students to see some of their favorite artists at a discounted price. They've organized a number of incredible events during their existence as the principal student programming board. They fully take on the social responsibility to bring the College Park community together, because the shows don't remain limited to students, but to the surrounding area as well.
9. University of Maryland College Chapter of the NAACP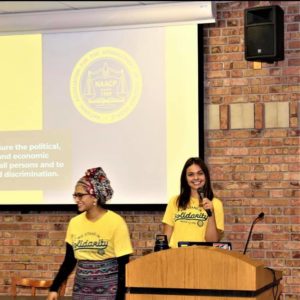 After under-going a full revival, the UMD chapter of the NAACP recently reactivated their chapter, receiving national recognition. New committees, new staff members and a new executive board brought a new life back to the chapter. The NAACP has been making major accomplishments for the African American community in the states since it was founded in 1909. Not far behind, the UMD Chapter has been doing the same for their African American students since it was founded in 1936. The organization stands for equality among all absent of discrimination based on race. With goals to educate on the current prejudices and ensure they're not perpetuated, the UMD chapter of the NAACP has accomplished many of the things they pledge to do, knowing they have a lot of work ahead of them. Recent chapter events have included the #NotJustSAE Town Hall. This town hall discussed the "Civil Rights: Then & Now" co-sponsorship featuring Congressman Elijah Cummings. An Activism Committee has also been recently implemented due to new initiatives by the chapter on campus. They rally the youth to understand these principles of equality and seek to remove discrimination, achieving equality in all aspects.
10. Active Minds at Maryland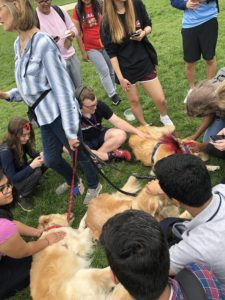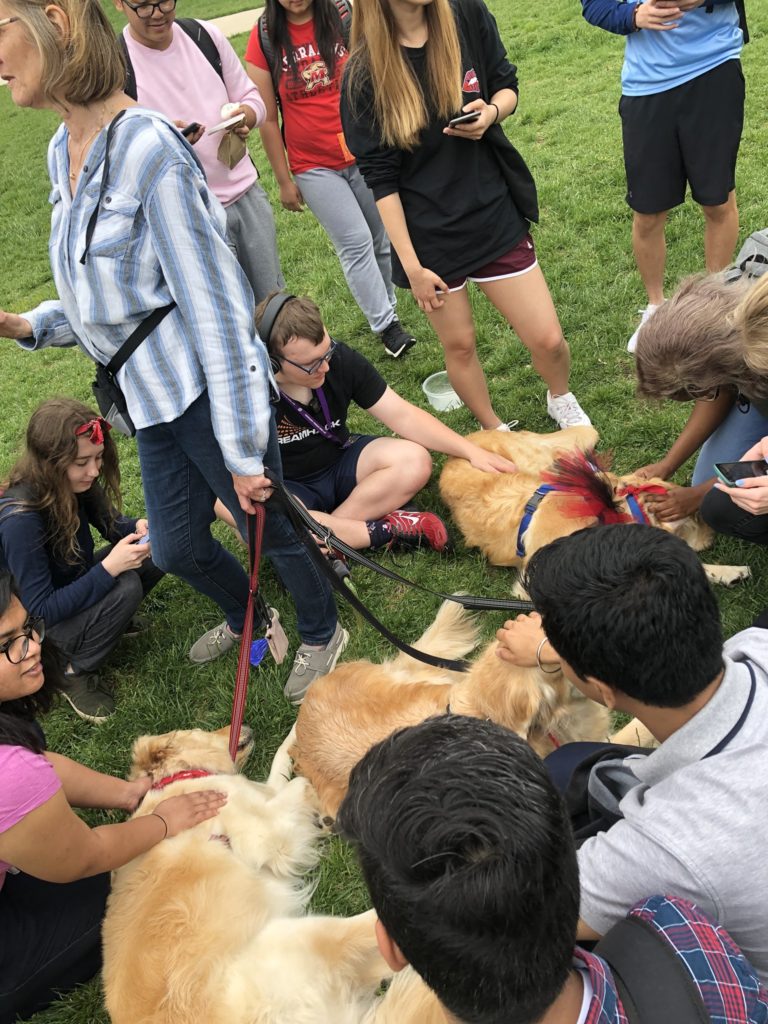 Ever wanted to attend a "Stress Less Carnival" or a Barre Class with its main focus being de-stressing? Well, you should; college is stress inducing, which affects the mental health of a lot of students. Active Minds is a national organization with a UMD chapter that advocates for mental health awareness and education. Nominated for the MICA MVP Award for Personal Development, the group provides students with the necessary information about mental health since its formation in 2004. They run de-stressor events such as movies for mental health and hosting mental health panels to make sure students know they have the resources to turn to for the health of both their mind and their body.