As a Colorado College senior, the Tutt library renovation hasn't come at the best of times. Future students will love the new open plan study areas, the walls of whiteboards, the digital focus and the café with breathtaking views of Pikes Peak. Unfortunately, those of us graduating in May will not experience such luxuries of learning, and yet the thesis deadline looms… Luckily, Colorado College, with all its academic buildings and nearby cafes, still offers a plethora of spaces to study‒some in peace, some less so.
1. SACRED GROUNDS

Sacred grounds, in the basement of Shove Chapel, is a quiet space where you can get cosy among the cushions and work in tranquillity. It's open every night of the block from 9 p.m. until 1 a.m. Come make yourself a cup of loose leaf tea and kick back for a quiet hangout or relaxed paper writing session. Senior worker Xiaoling Keller said, "It's quiet and feels very like home. Also, it's a plus if I need to get homework done and already have a shift that night." Sacred Grounds also hosts open mic night every first and third Wednesday of the block, and other events like TED talks, movie screenings, poetry writing workshops and patching sessions to fix up those old clothes.
2. FISHBOWL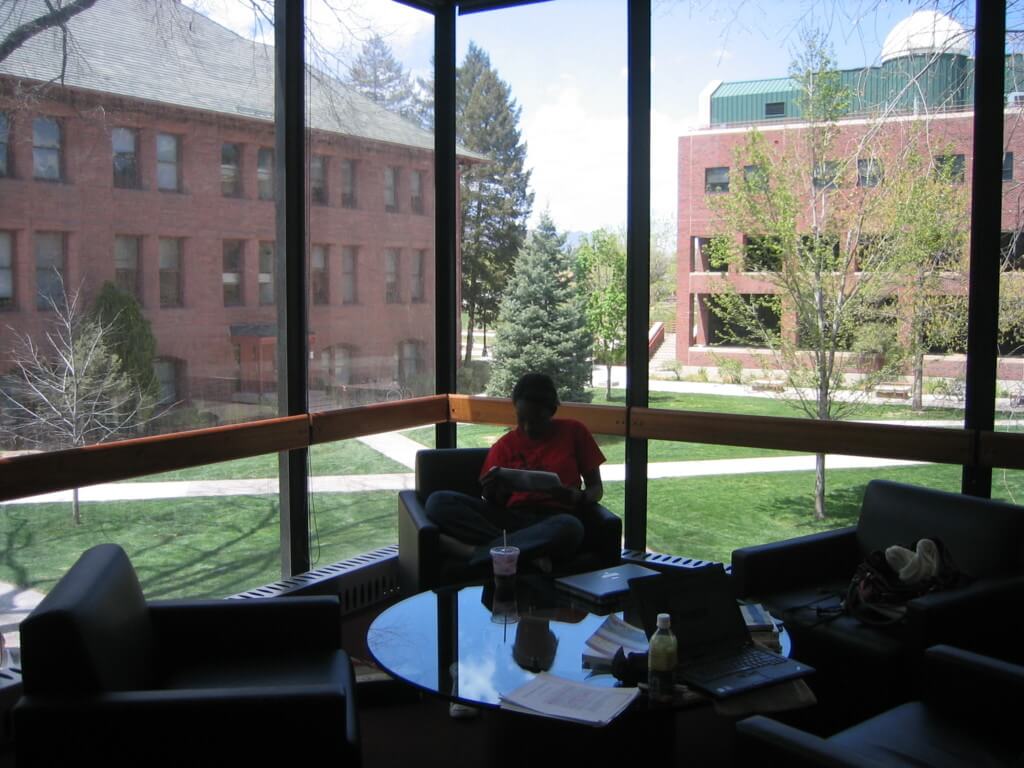 Silence in the Fishbowl. Senior Olivia Foster said, "I love the Fishbowl because the people who work there are as neurotic as I. Once I sneezed, and the person at the table next to me got up and moved. That's when I knew it was the place for me." This is a place for serious study. No chitchat allowed, or you really will get the stink eye of your life. For some people, this spot in Olin hall stands apart as the perfect focus zone to get shit done. You can sit at a desk with your own personal lamp or take a comfy chair in the corner. The best part? Wrap around floor to ceiling windows and that oh-so-coveted view straight to Pikes Peak.
3. GATES COMMON ROOM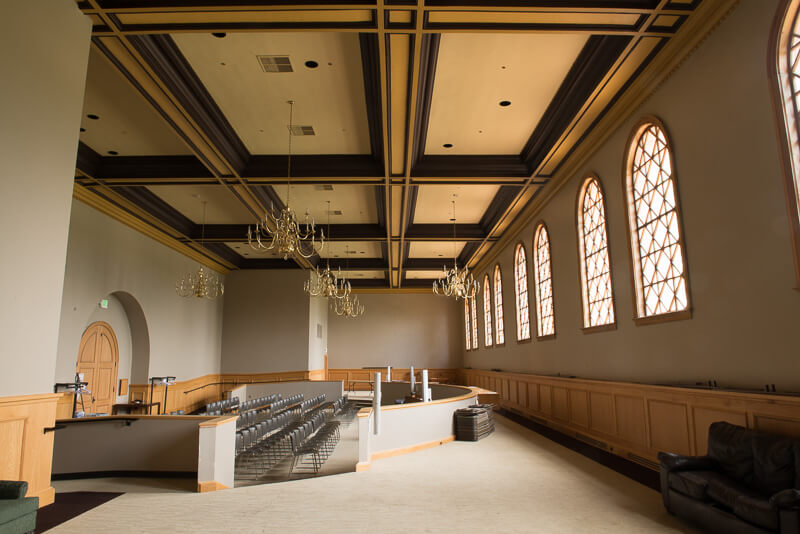 Gates feels like the height of sophistication. In the heights of Palmer Hall, this beautiful space occasionally gets used for book readings and small presentations. By days and most evenings, however, the space is yours to get work done. With high ceilings, huge windows, and neutral tones, it's a great space to tap into your intellectual mind. For sociology students like Madelene Travis, it's also a fantastic spot to work in case you need to pop downstairs to ask a professor a question. "The room is so beautiful and it's quiet and open. It gives you space to think. Also, it's just two floors above the sociology department offices so I know my professors are right there if I need anything," Travis said.
4. CORNERSTONE BALCONY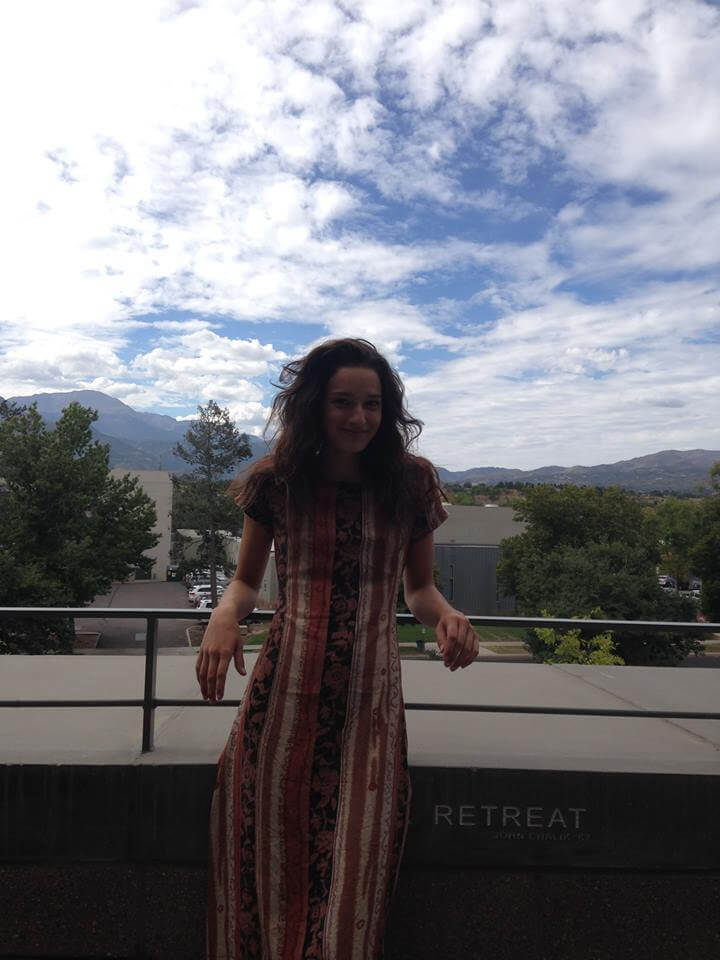 The West side of Cornerstone Arts Centre holds secret a hidden gem. Make your way up to the third floor to find the balcony in full open-air glory. Most days you can use this gorgeous spot to do a little sunbathing and read or write a little homework. Junior Abby Needell loves the balcony for the view. Needell said, "There are tons of pretty flowers and a lit view of Pikes." Even on cloudy days, it's still a wonderful place to get a breath of fresh air. Especially while you're getting down to work in the quiet. Get cold? You can move just a few feet inside and continue working on the inside balcony of Cornerstone's ultra-modern Main Space.
5. UPSTAIRS WORNER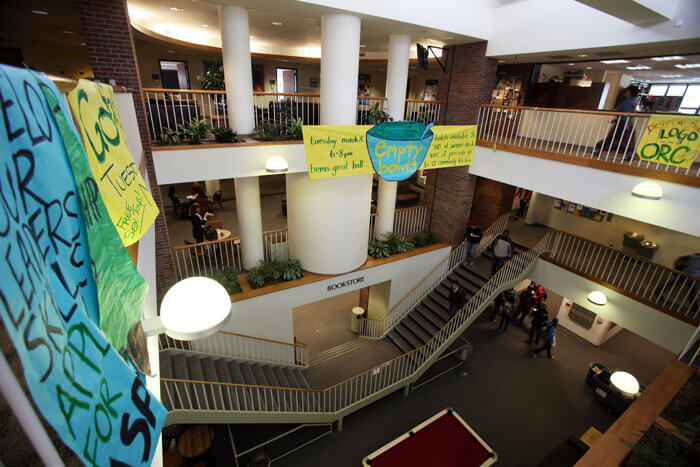 When it comes to the study areas upstairs in the Worner Student Centre, senior Madeline Lee put it best. "Although the plug is across the walkway so you trip people over, I love the couches in upstairs Worner to work because you get to look down and see all the students eating and checking their mail while you're reading," Lee said. "It's a good spot to bump into people you haven't seen in a while." With the mail room in the basement, Rastall cafeteria and Benji's café on the ground floor, and sofas and tables upstairs, the Worner Centre has it all. Truth be told, you might get a little distracted by a game of pool or a tempting teriyaki bowl. Then again, procrastination just delays great work, right?
6. MOD POD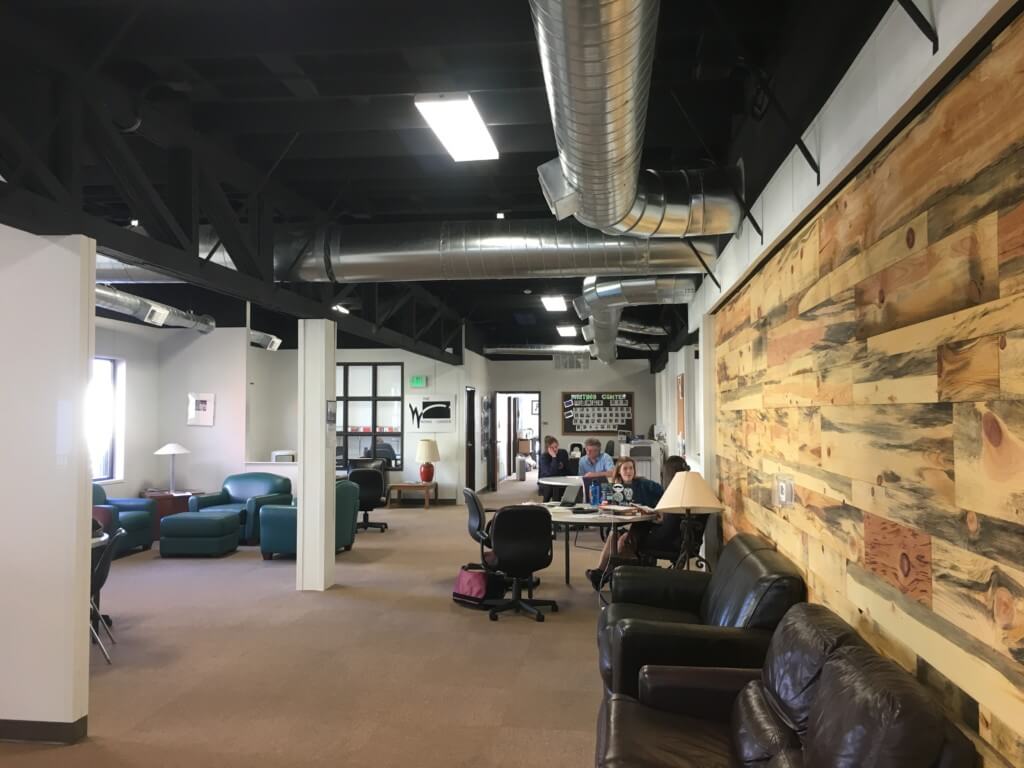 On campus for one year only, the Mod Pod was built as Colorado College's official temporary replacement for the out-of-action main library space. Despite being much smaller than Tutt, the Mod Pod still has the same buzzing energy and, the best bit, Chas Coffee. Topped off with a water dispenser shaped like a beer tap, the Mod Pop is truly poppin'. Though it can get busy, senior Nicole Tan loves the space. "I can spread out all my books and articles and have a lot of space to manage my thoughts," Tan said. Got writer's block? Then make an appointment at the Writing Centre! Located in the Mod Pod, you can book (multiple) 40-minute appointments with peer and professional writing consultants.
7. ID HOUSE
Students don't frequent the ID house, otherwise known as the Fem Gen/REMS/Asian studies house, nearly as often as they should. You can find it just south of the Mod Pod on Cascade, and once inside, you'll never want to leave. You will usually find the conference room upstairs empty, with tea or coffee and (occasionally) snacks in the kitchen, beautiful art on the walls and‒wait for it‒free tampons in the bathroom. As super-senior Jason Stern put it, "What's not to love? The ID house is just like a regular house, snacks included. If you want to go full turtle mode there are even unused offices off to the side. They're not technically for use but they're great if you want to just lock yourself in." So next time you walk into the Mod Pod and find it too crowded or too noisy, try the ID house.
8. POOR RICHARDS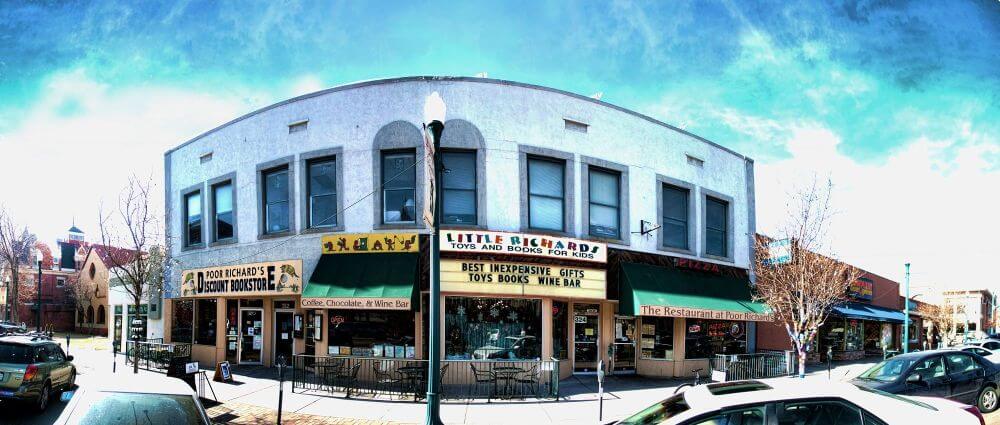 Venture a little ways down Tejon Street, into the heart of downtown Colorado Springs, for Poor Richard's. With a restaurant, wine bar and discount bookstore all right next to each other, Poor Richard's has all you might need for a long afternoon of paper-writing. Recent graduate Maeve O'Connor Bethune said, "[I spent my time there] drinking half decent tea in a comfy chair and getting pizza from next door when I was hungry." In Downtown Springs, you can also try studying at Urban Steam on their Taco Tuesdays, Seeds Community Café for pay-what-you-think-it's-worth lunches or Fifty Fifty Coffee House.
9. UPSTAIRS WORNER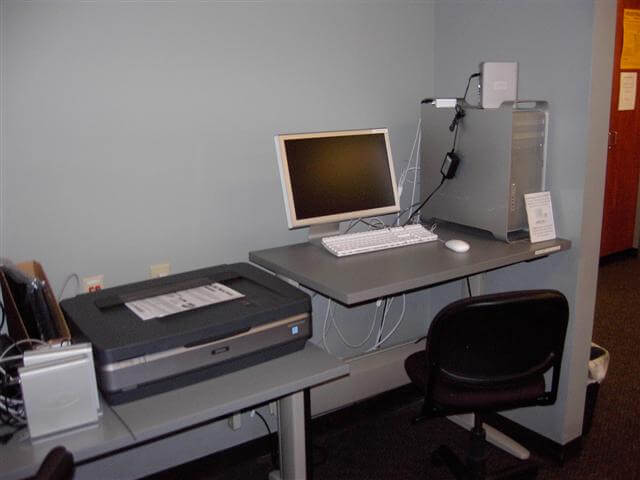 Want to get tech savvy? Featuring six Macs, two Windows computers, two scanners, a color printer, two video digitizing stations, a CD/DVD multi-duplicator, a high-speed duplexing color scanner and—get this—a 3-D scanner, the CAT Lab will help you add skills on skills to your resume. "With few people going in and out, it is a great compromise between human interaction and quiet space," said junior Harvey Kadyanji, who majors in computer science. But don't let the high-spec tech scare you away. Come on the second Tuesday of the block and you'll find a Taco truck parked outside…for free.
10. WELLNESS RESOURCE CENTER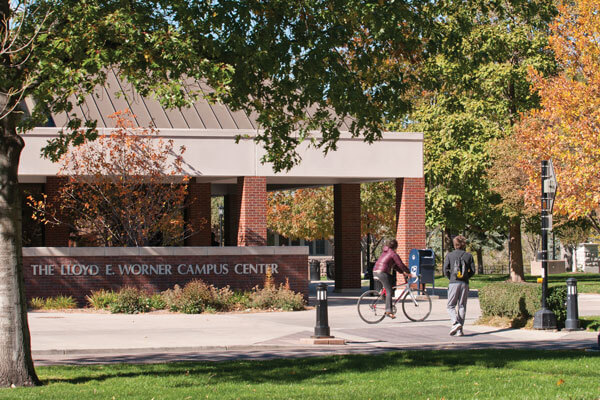 Senior Sara Colombo used to study in the third floor of Tutt library, but she recently converted. "I love love LOVE the Wellness Resource Centre. It's quiet, there's painting supplies and tea, and it's near food. It's the trifecta of study spaces!" Colombo said. You'll find the Wellness Resource Centre upstairs in the Worner Campus Centre (right next to those couches from number five). Along with being a great study spot, you can find a range of resources in the centre for your personal wellbeing, from destressing tactics to dietary advice.
Don't forget, parts of the library are still in action until 4 a.m. on fourth week. Looking forward? Here's a sneak peak look at what you can expect from Tutt Library 2.0, coming in August 2017. Until then, happy studying!