Do you want to be the very best, like no one ever was? At UMD, you can't walk five steps without running into a pokéstop. But which ones are the very best? I know that everyone's tripping over #TeamMystic, #TeamInstinct and #TeamValor, but we're all #TeamTerps too. To help out my fellow terps, I travelled across the campus, searching far and wide, and found the pokéstops that can help you catch 'em all.
10. "Fear The Turtle"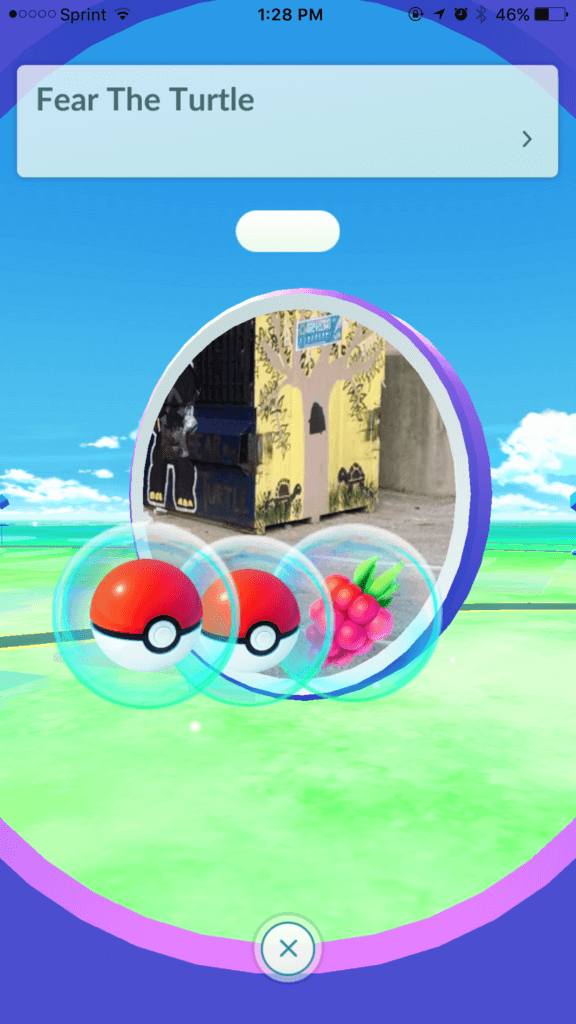 This pokéstop is freaking hilarious. Nestled behind McKeldin Library, the pokéstop just ominously reads "Fear The Turtle," with some vague photo of a dumpster. No one really knows what it's even referring to, but hey, more pokéballs for us.
9. The Barns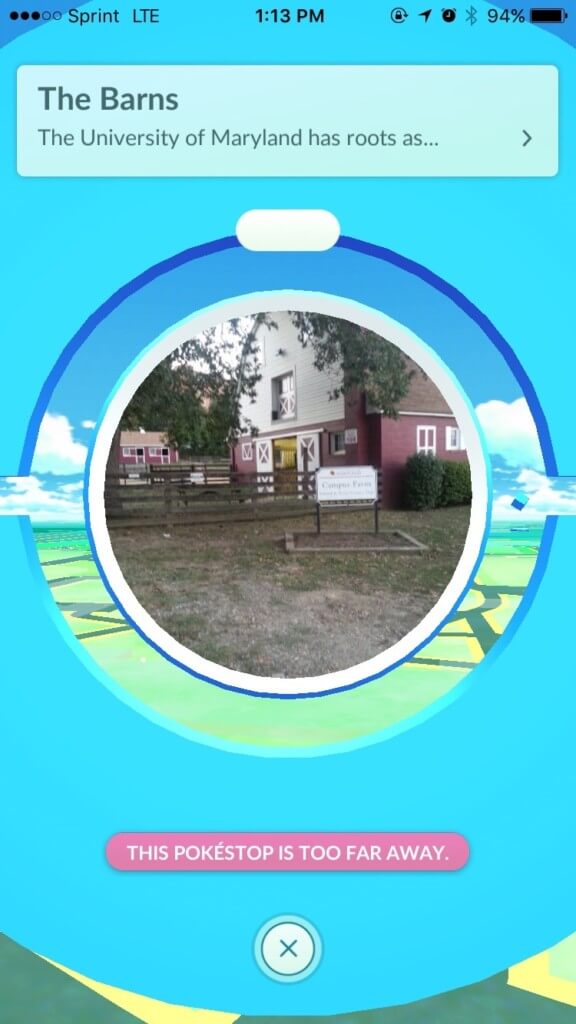 Not just home to cute 'lil lambs and baby cows, the barns also double as a pokéstop. The barns' closeness to the Cambridge Community and Gluckstern Garden make it an ideal stop. Magikarp also surround the place 24/7, so keep visiting and you'll land yourself a big 'ol Gyarados.
8. McKeldin Mall
When's the last time you took a leisurely stroll up and down the mall? Doesn't matter, because now's the time to do it. Pretty much every building at the mall is a pokéstop, so one lap will have your bag brimming with items. It's also native to Slowpokes and I even caught a Kadabra there, so McKeldin Mall proves to be totally worth the visit.
7. Hornbake Plaza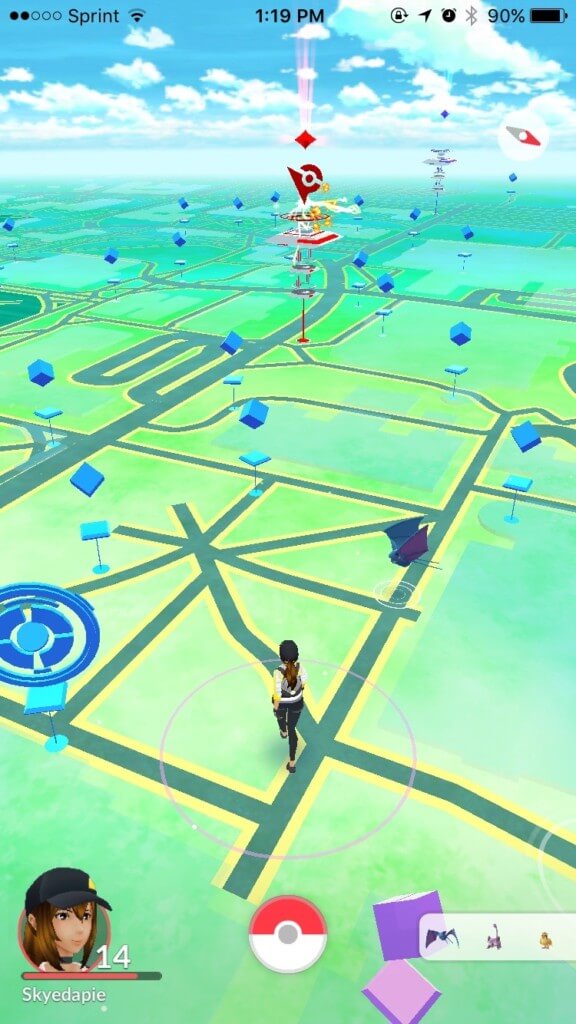 To be honest, the name Hornbake sounds like it could be a pokémon. Just like McKeldin, the psych buildings surrounding the plaza are pokéstops too. I wonder if means psychic-type pokémon spend their time there?
6. "Gluckstern Garden"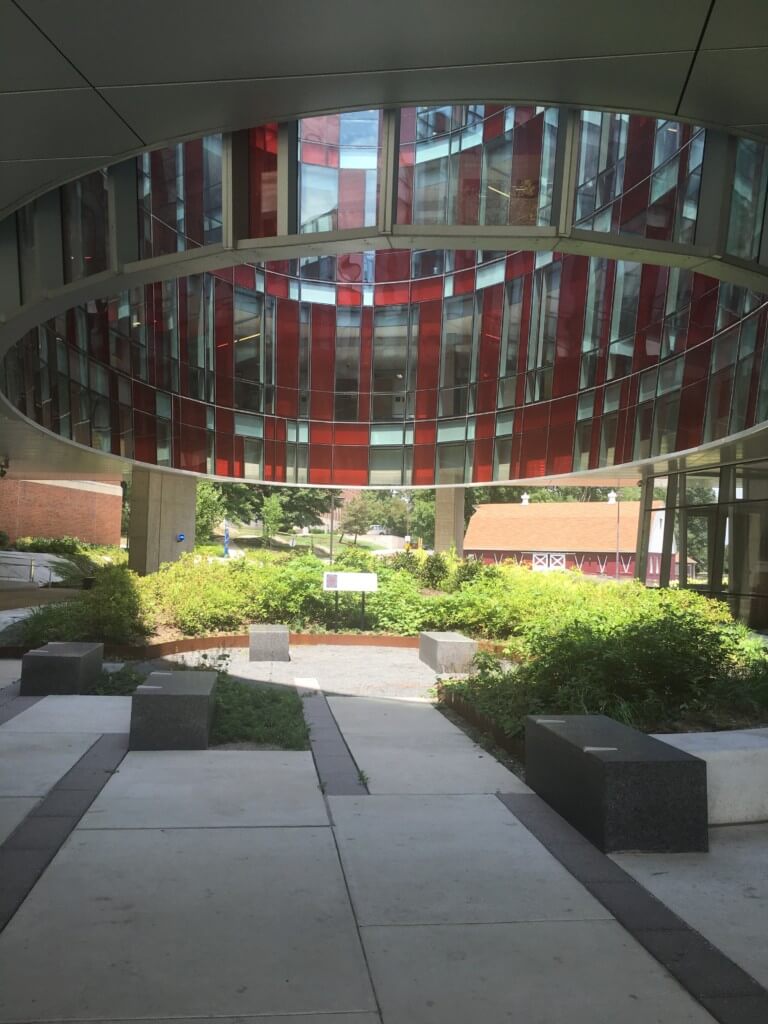 Who knew that cool garden's name was Gluckstern? I walked by this thing every day and never picked up on its Pokémon-worthy name. The garden pokéstop, conveniently placed in (under?) the Computer Sciences Building next to the barns and the Cambridge Community, takes the cake as the most aesthetically pleasing pokéstops. Its proximity to other stops also bumps its cred.
5. Testudo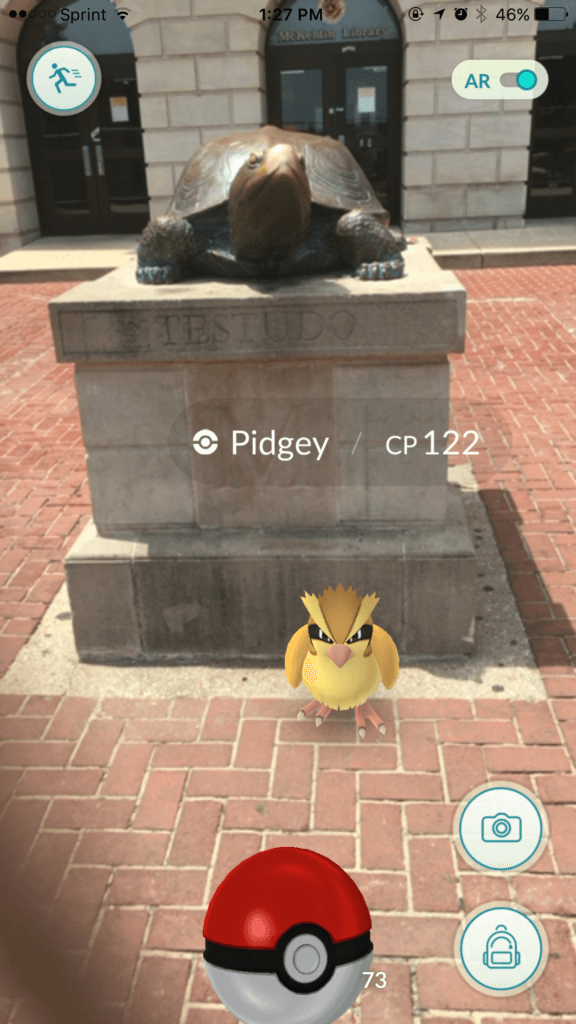 Just look at that picture. Our very own Testudo getting all buddy buddy with a Pidgey. Nevertheless, the Testudo statue pokéstop certainly appeals to those trainers looking for a memorable picture. People all over campus have pictures of various pokémon posing with our Maryland terrapin.
4. Washington Quad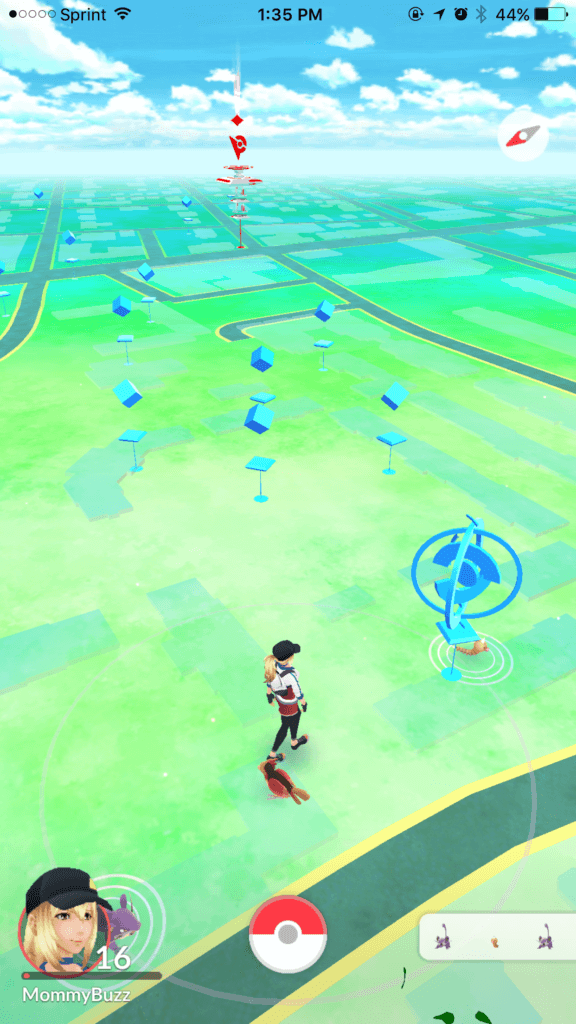 Believe it or not, the Washington Quad has its own Pokémon Go Instagram page due to the sheer amount of pokéstops and people that live there (so the lures are always poppin'). In addition to the poppin' pokéstops, the quad arguably takes the cake as the most beautiful spots on campus, so soak up the sun with some pokémon.
3. Cambridge Community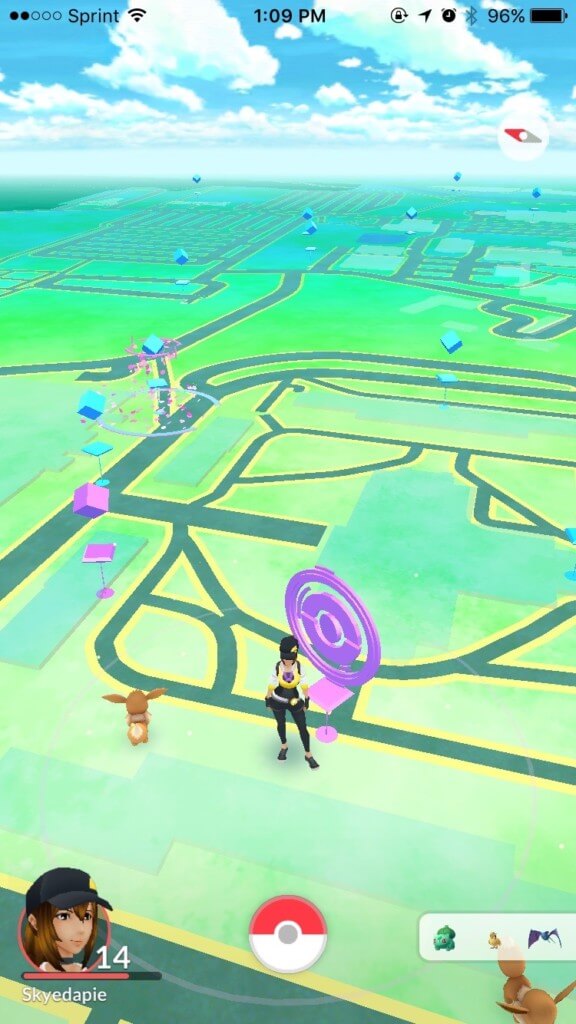 Speaking of hella stops, the Cambridge Community has a pokéstop for each of the four dorms as well as an additional one for the Cambridge Community Center. Just like Washington Quad, because people live there, lures get set all day and night, so be ready for all those rare Pokémon.
2. Stamp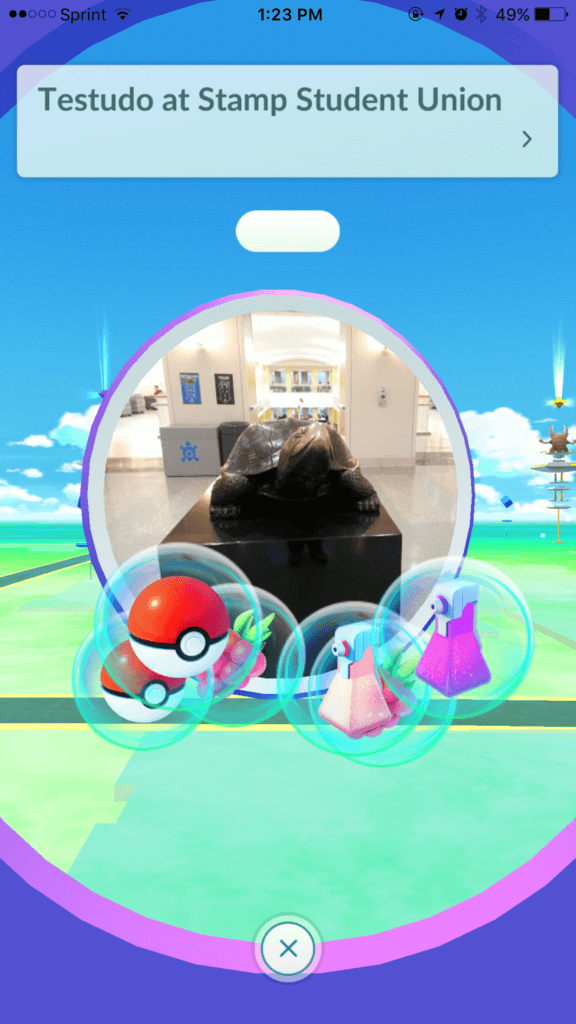 No-brainer. Because higher population density means more pokéstops and pokémon presence, it's no wonder Stamp acts as a pokéstop hub. Stamp houses three pokéstops, but its most popular is the indoor Testudo statue. Directly outside of stamp, trainers can spot the Jim Henson statue that also doubles as a pokéstop. Pay your respects to this former terp while refilling on your hyper potions.
1. The Chapel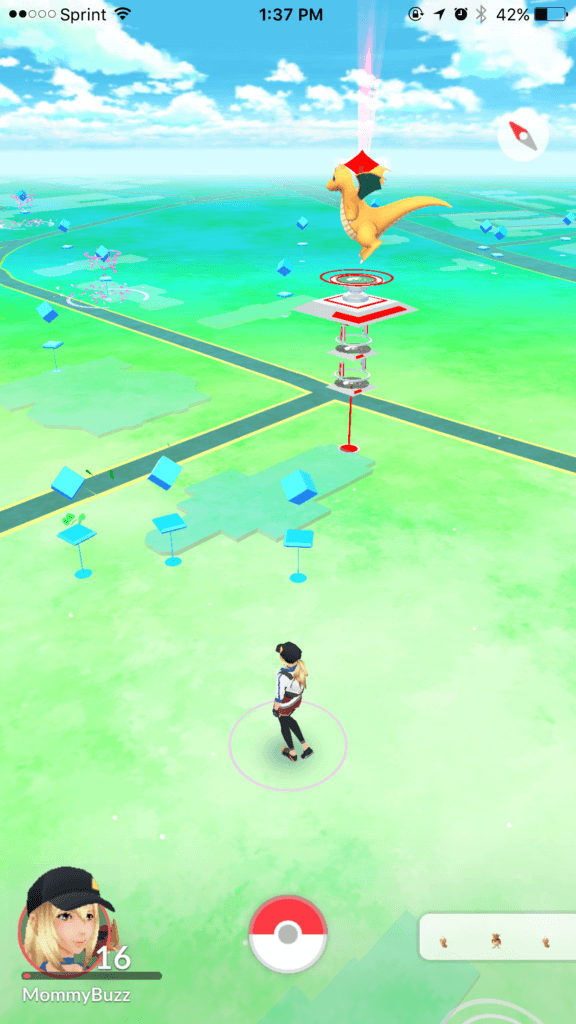 The Chapel is the holy grail of pokéstops–pun fully intended. There's a joke to be made in there somewhere about evolution in a church, but that's beside the point. Three consecutive side-by-side pokéstops surround the chapel, allowing your bag's inventory to go from 0 to 100 real quick. Pro tip: If you position yourself just right, you can get all three pokéstops at once–you just have to find that sweet spot. To top it all off, a gym in the front of the chapel serves as a nice time waster while you wait for the stops to recharge.