Whether you're in the mood for a greasy cheesesteak or some amazing home fries, Penn State has it all. But other than Chipotle or Panera, Staters flock to a few restaurants that definitely deserve recognition. Since we love our traditions (especially when it comes to food) it's only right to show them off.
10. Ernie's
Above The Phyrst, Ernie's takes the trophy for their famous cheesesteaks — hence why they're called "Ernie's Famous Steaks." At Ernie's, they do a typical Philly cheesesteak with your choice of cheese whiz, American cheese, cheese sauce and the optional fried onions add-on. After a night out or if you're just craving a cheesesteak, hit up Ernie's for real belly-filler.
Best pick: Cheesesteak with American cheese.
9. Green Bowl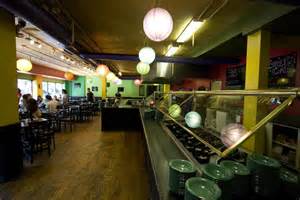 This Asian-fusion buffet offers a flat rate of $8.99 on weekdays and $12.99 on weekends/weeknights, so it's basically a steal. With all you can eat stir-fry, noodles, rice and your choice of vegetables and meats, Green Bowl should be your go-to spot during finals mayhem. By just paying a flat rate, you can change up your dish with every trip to the counter. "I like that it's the same price for any meat since most restaurants charge difference prices for different types of meat, and you go up as many times as you want and get so many different options all for the same price," said Cyndy Turski, a senior at Penn State. Bring your next date here and you'll pass with flying colors.
Best pick: noodles with Teriyaki sauce and vegetables.
8. Fiddlehead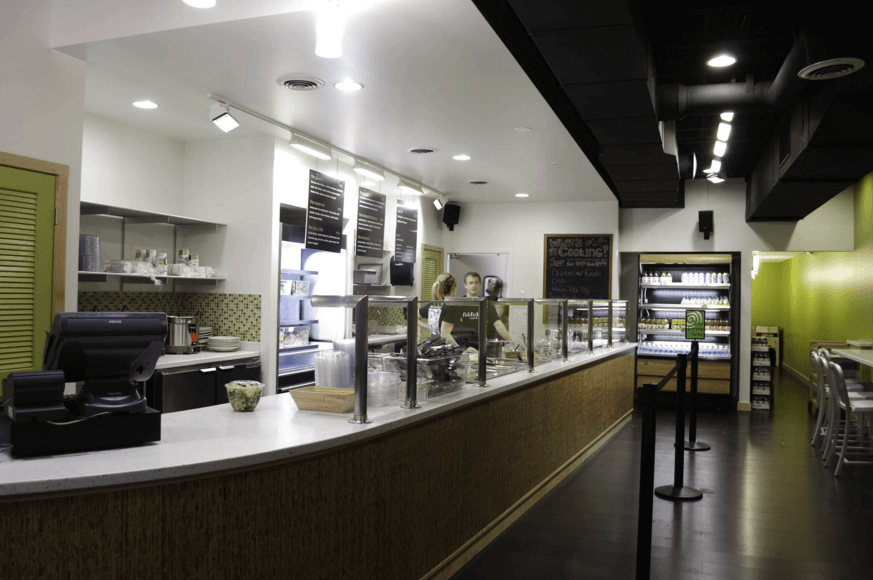 Switching it over to the healthy side, swing by Fiddlehead for a light mid-day lunch break. This salad and soup place allows you to choose from salads the restaurant creates or ones you make on your own. With the size of their bowls, you can have your Fiddlehead meal for lunch, dinner and even a study break snack.
Best pick: The backyard barbecue salad.
7. McAlister's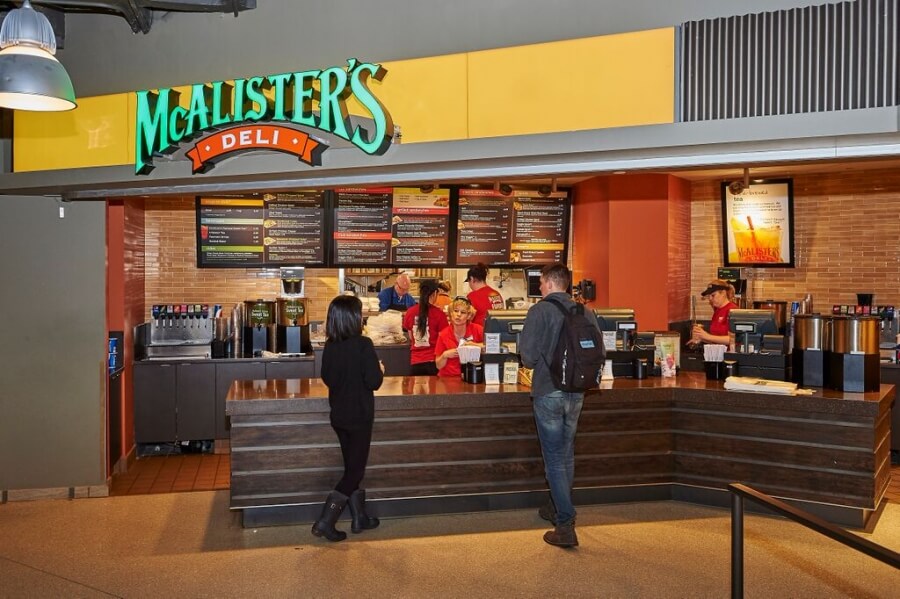 Located in the HUB-Robeson Center on campus, McAlister's provides hot and cold sandwiches along with soups, salads and other sides (my personal favorite is the mac n' cheese). Their sweet teas have a status all their own on campus not just because they're amazing, but also since they're HUGE and can last you the entire day. Definitely a spot to hit up if you're wandering around with a growling stomach.
Best pick: The southwest turkey sub with a side of mac n' cheese, plus a large sweet tea.
6. Primanti Bros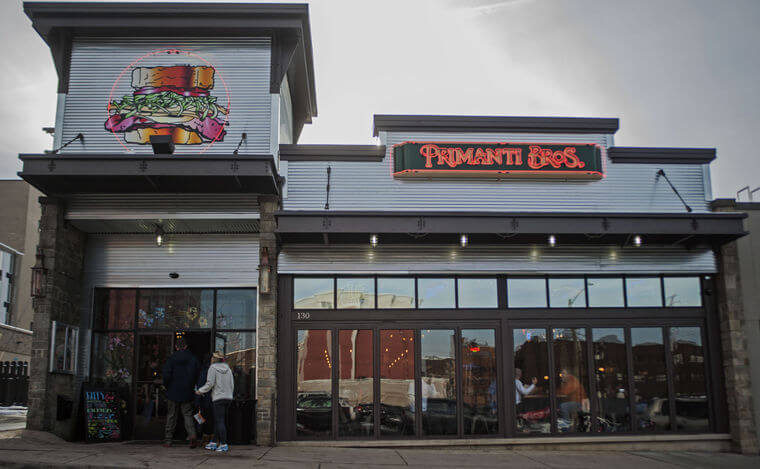 Originating in Pittsburgh, Primanti Bros made its way to Penn State late last year and achieved finger-lickin' status ever since. Their unique Pittsburgh style dishes (especially their wings) relieve any hunger, and their drinks quench any thirst. "I like the enviornment because it's a bar and a restaurant, and they have specialty drinks along with speciality sandwiches," said senior Rachel Zullitti. The infamous "Drunk Duck," a pitcher of mixed liquors with a rubber duck included, can turn anyone's bad day around.
Best pick: The Pittsburgh (number one selling sandwich) with a drunk duck.
5. Are U Hungry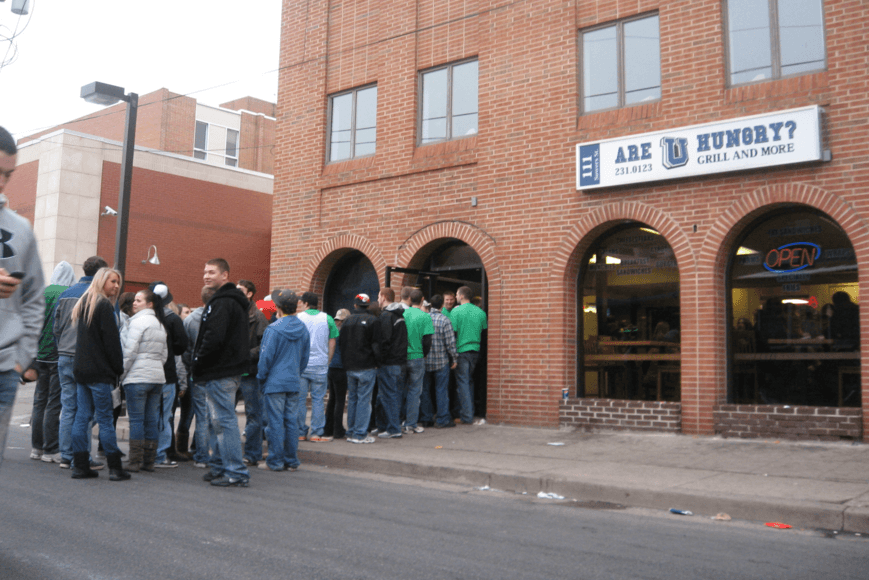 If you're looking for a late night go-to, Are U Hungry has got you covered. Their sandwiches and fries will put any McDonalds to shame. If you're craving a cheesesteak with French fries, mozzarella sticks, ranch and ketchup all at once, Are U Hungry will attend to your stomach's every need. "They take all of your favorite finger foods and combine them into one sandwich, you get a little taste of everything in one bite," said Tyler Alford, a senior at Penn State.
Best pick: Fat b**ch (Steak, American Cheese, 1 Chicken Finger, 2 Mozzarella Sticks, Mayo, Ketchup) with mac n' cheese bites.
4. Corner Room
The Corner Room has been a part of Penn State tradition since 1926. Located on the corner of College Ave. and Allen Street, the Corner Room serves daily breakfast, lunch, dinner and weekly specials, such as Monday's endless pasta. If you know how much Penn State loves its Alumni, you'd know why it's so popular. Penn State tradition never dies.
Best Pick: The pulled pork BBQ.
3. Canyon Pizza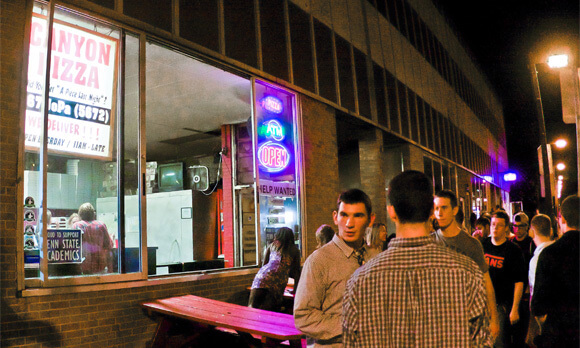 Going to Penn State, it's only natural to have Canyon multiple times throughout the year. However, only eat Canyon after a night out…eating it during the day doesn't taste as good (if you know what I mean). "Staters" always make their friends who are visiting, eat Canyon as a welcome to Penn State present. "Who doesn't like a dollar slice of pizza, especially after a night out at the bars when I don't have a lot of money left? Also it's so greasy and cheesy which is always a plus," said senior Mark Tener.
Best pick: a whole pie… JK just a slice of any pizza.
2. Irving's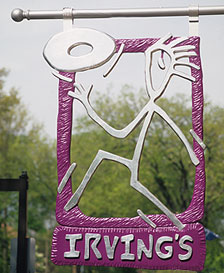 Known for the best breakfast sandwiches at Penn State, Irving's will get any morning going. With an assortment of bagels, breakfast Paninis, smoothies (I highly recommend the Joe Papaya) and more, it would be committing a sin if you didn't stop at Irving's while at State College.
Best Pick: BEC (bacon, egg and cheese) on any bagel with a Joe Papaya smoothie.
1. Waffle Shop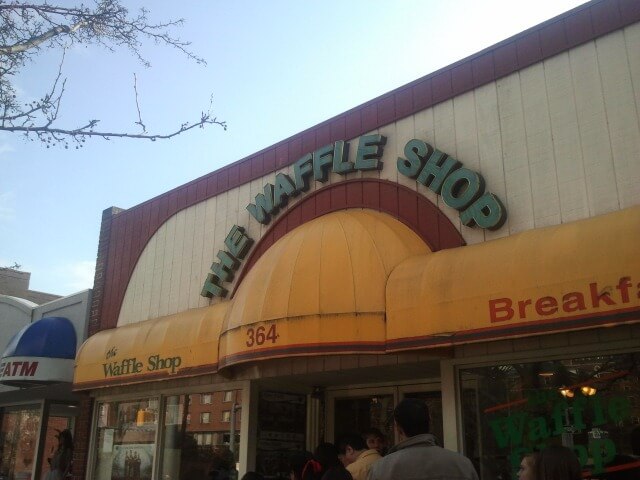 Finishing off the list with the breakfast of champions. You haven't had a real Penn State experience without stopping at the Waffle Shop. Their lines might be outside the door and wrapped around the corner, but the wait is 100 percent worth it. Their home fries (note these are not traditional hash browns) are the bomb-dot-com and are a must-have when there. "It doesn't taste like any regular diner like Denny's or a 24-hour diner. It has a home-style authentic taste — also their home fries are beyond amazing, I'm not sure what they put in them but they sure are addicting," said Logan Mayo, a senior. Basically everything and anything on the menu will make your stomach happy and any Penn State student, alumni or resident will agree.
Best pick: legit anything on this menu will make you drool… just as long as you get home fries.