Without a doubt, the University of Florida produces extremely successful and influential students. A lot of them even become household names. From professional athletes to politicians to Olympians to even the voice of Phineas in "Phineas and Ferb," you can find UF alumni everywhere. UF, known for being a top-tier public institution, ranks seventh in the nation. The Swamp's top-tier students also reflect that very status. Even with so many exceptional Gators, a select few managed to swim their way to the top of the food chain.
Keep reading for 10 influential students you should definitely get to know on UF's campus.
1. Trevor Pope, Student Body President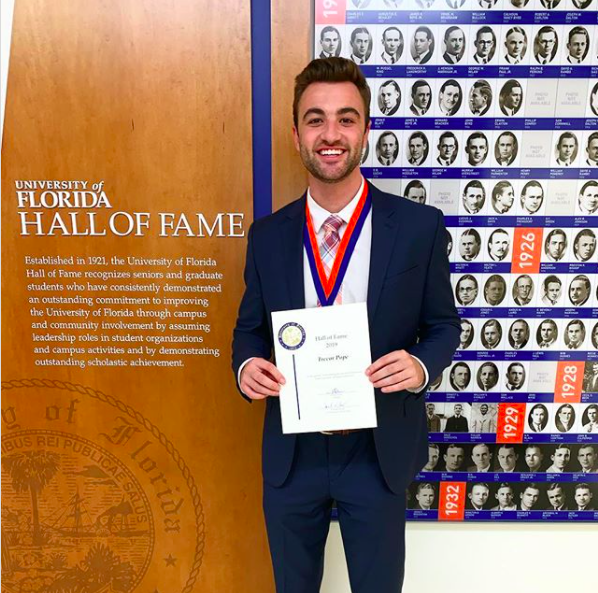 The days of high school feel so far away, where student government was just another bullet point added to one's college applications. At UF, SG shapes the experience of 54,000 (and counting) students each year. As student body president, Pope handles extremely important responsibilities including managing a $20 million budget, creating new legislation and overseeing over 200 student representatives in SG. So far, Pope notably worked to provide $500,000 in rent relief, aiding students in the financial crisis caused by COVID-19. He did so with SG money no longer being used for the remainder of the semester's activities. However, Pope's influence doesn't solely derive from his presidency. He also forms part of UF's Board of Trustees, which sets him as a board member for the UF Foundation, Alumni Association, Athletic Association and the Harn Museum of Art. Pope helps set UF policy and govern the usage of university resources.
On a smaller scale, Pope begins his second-year as a UF law student. He received a Bachelor of Science in Political Science and Economics in 2019 and became an involved and successful member of the Swamp. As an undergraduate, he joined Preview Staff and Florida Cicerones. He also became a Reitz Scholar and was inducted into the UF Hall of Fame, among other accomplishments. Currently, Pope contributes as a member of the Phi Beta Kappa academic honor society and Florida Blue Key, the most prestigious leadership honorary in the state. He also works as a legal extern for UF's Office of the Vice President and General Counsel, which provides legal advice and representation to UF and those a part of, affiliated with or working for the university. Obviously, Pope made his mark at UF on multiple fronts. As this year progresses, we'll see how he continues his influence running SG.
2. Kyle Soch, Student Government Chief Justice
@PresidentFuchs and @GrahamCenter Tallahassee Intern, Kyle Soch. Kyle is interning with Senate President @joenegronfl for the 2018 legislative session and hopes to attend law school after graduating from @UF. #G4HE #GoGators pic.twitter.com/UHIaakeVh7

— Gator Advocates (@GatorAdvocates) January 19, 2018
Just like our nation's federal government, UF SG consists of three branches, one of them being the judicial branch. The SG Chief Justice, Kyle Soch, forms part of the university's Supreme Court. Soch gets to keep his position until he graduates, allowing him and his decisions to remain as separate as possible from the political processes that occur on UF's campus. His appointment doesn't rely on the governing political party. As Chief Justice, Soch works with the rest of the judicial branch to check that SG doesn't violate UF's Constitution or the UF Student Body Statutes. Controversial SG decisions have been made in past years, from drastic changes in budget allocations to speakers brought on campus. Clearly, Soch's position proves crucial in keeping order and legality within SG as changes arise.
Besides his judicial position, Soch also boasts an accomplished resume. He previously led as president of the Theta Chi Fraternity at UF, served as a UF Tallahassee Fellow in the Office of the Senate President and worked as a judicial intern for the U.S. District Court for the Southern District of Florida. Soch represents one of the many exemplary individuals operating within SG and influential students at UF. With his experience to support his SG position, this justice makes moves both inside and out of the Gator Nation.
3. Claire Overholt, Dance Marathon Executive Director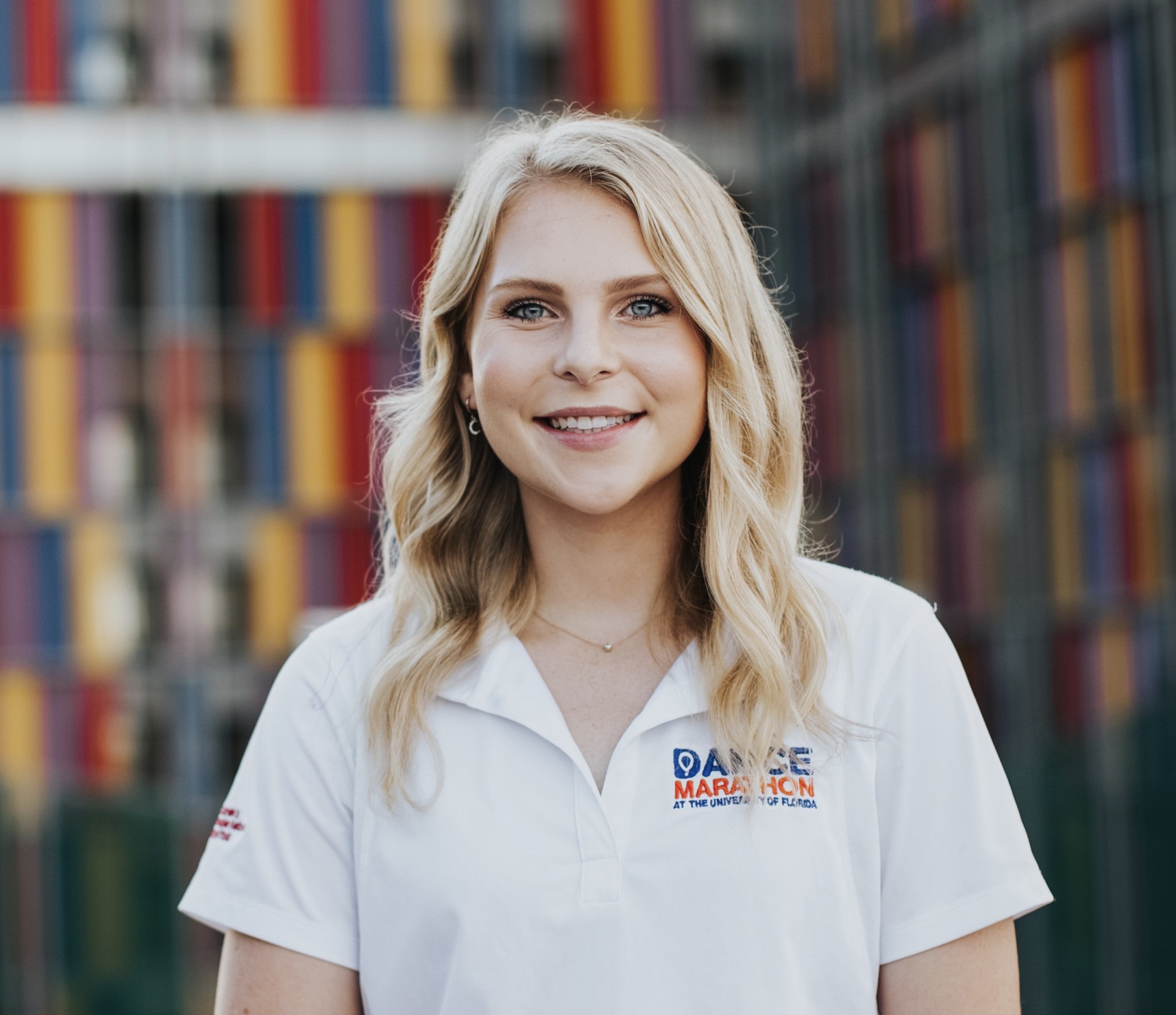 At this point, every single student who attends UF knows about Dance Marathon. If you haven't, I would like to take a moment and ask if you've been living under a rock in Gainesville. To fill you in, DM raises funds and awareness as a nation-wide, annual, student-run philanthropy, with the goal of a future with no childhood illnesses. The funds raised by DM go to UF Health Shands Children's Hospital. DM at UF raised more than $21.5 million since it got its start 26 years ago, this past year bringing in a record high of $2,526,418.24. This upcoming year, Claire Overholt will lead this program as the new executive director.
Overholt, a rising senior majoring in Microbiology, began her journey with DM even before she became a student at UF. "I originally got involved with Dance Marathon by starting a Mini Marathon at my high school during my senior year," Overholt said. She continued her involvement with DM at UF these past four years. She rose from member and captain of Dancer Relations to the Dancer Relations Overall leader. Now she holds the top spot as executive director. "This past year, the Overall Team left behind a legacy of resilience and a determination to fight for a better tomorrow, despite unforeseen challenges. In the upcoming year, I can only hope to follow in their footsteps and to continue to change the lives of all of our Miracle Children and our participants." Her Dancer Relations team raised over $80,000, with nearly $5,000 of that amount being raised herself.
Overholt's dedication and contributions to DM earned her this well-deserved position. "Dance Marathon challenges its members to do better with the world we were given, and within the organizations that we belong to. The lives that Dance Marathon has changed goes beyond the Miracle Children; it includes my own," Overholt said. "My time with Dance Marathon began before my college career. Similarly, it will follow me after. I am forever grateful for the experiences, friendships, and opportunities that this organization has given me." She's sure to continue her success as one of the many influential students at UF, growing and improving the DM program in the upcoming year.
4. Gabriella Calixto, Florida Cicerones President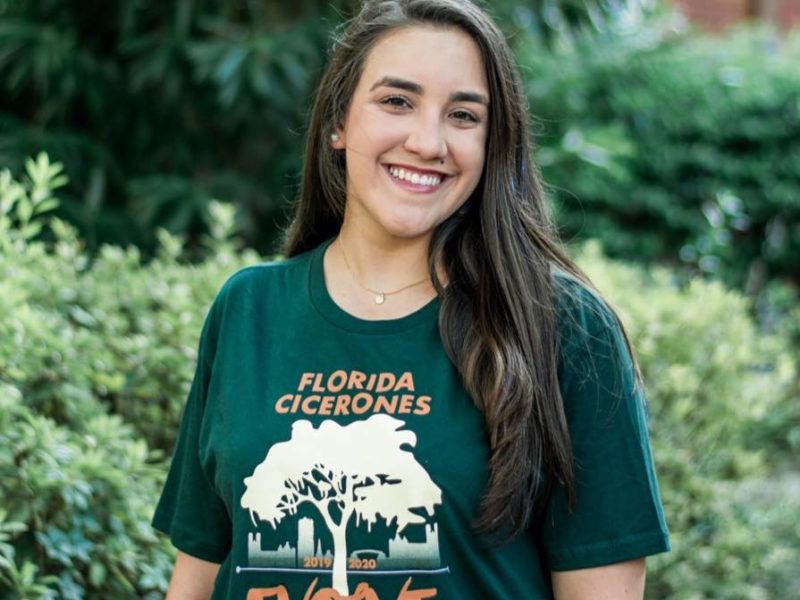 The Florida Cicerones, known not only by current Gators but even future ones, serve as our university's official ambassadors. Commonly misconceived as just the tour guides for UF, these individuals do so much more. From serving as the official student hosts to president Kent Fuchs and his guests to forming the governing body of Students Today, Alumni Tomorrow, they even aid in recruiting our star athletes for the University Athletic Association. Florida Cicerones form a vital and influential part of the UF ecosystem.
Gabriella Calixto will lead as the Cicerones' president this year. Calixto recounted how a new member was so inspired by a tour given by a Cicerone that she consequently chose to go to UF and apply to be a Cicerone herself. "She then kind of put me on the spot and told me that I was that Cicerone. Having this student feel that way and being able to influence their choices even once they got to UF to want to apply to Cicerones was something really special and is something I definitely will carry with me as one of those college stories for the rest of my life," Calixto said. Without even realizing, she changed a life.
Calixto exemplifies one of the many thriving and influential students at UF, both in and outside of the Cicerones. She recently earned her Bachelor of Science in Marketing as a first-generation graduate. Calixto now pursues a combined Masters in International Business. She gained experience as a Marketing Practicum student at the Career Connections Center, a member of the Phi Mu Fraternity and much more. Within the Cicerones, Calixto held multiple positions before assuming the presidential seat like Swamp Squad Chair and Programming Vice President. "I took that leap of faith in applying. It completely changed the course of my college career and my life as a whole. It was a very unexpected turn of events, but one that has been, for lack of a better word, magical," Calixto said. No stranger to UF's campus, Calixto makes the most out of her time and experience in the Swamp.
5. Hailey DeRigo, Multicultural Greek Council President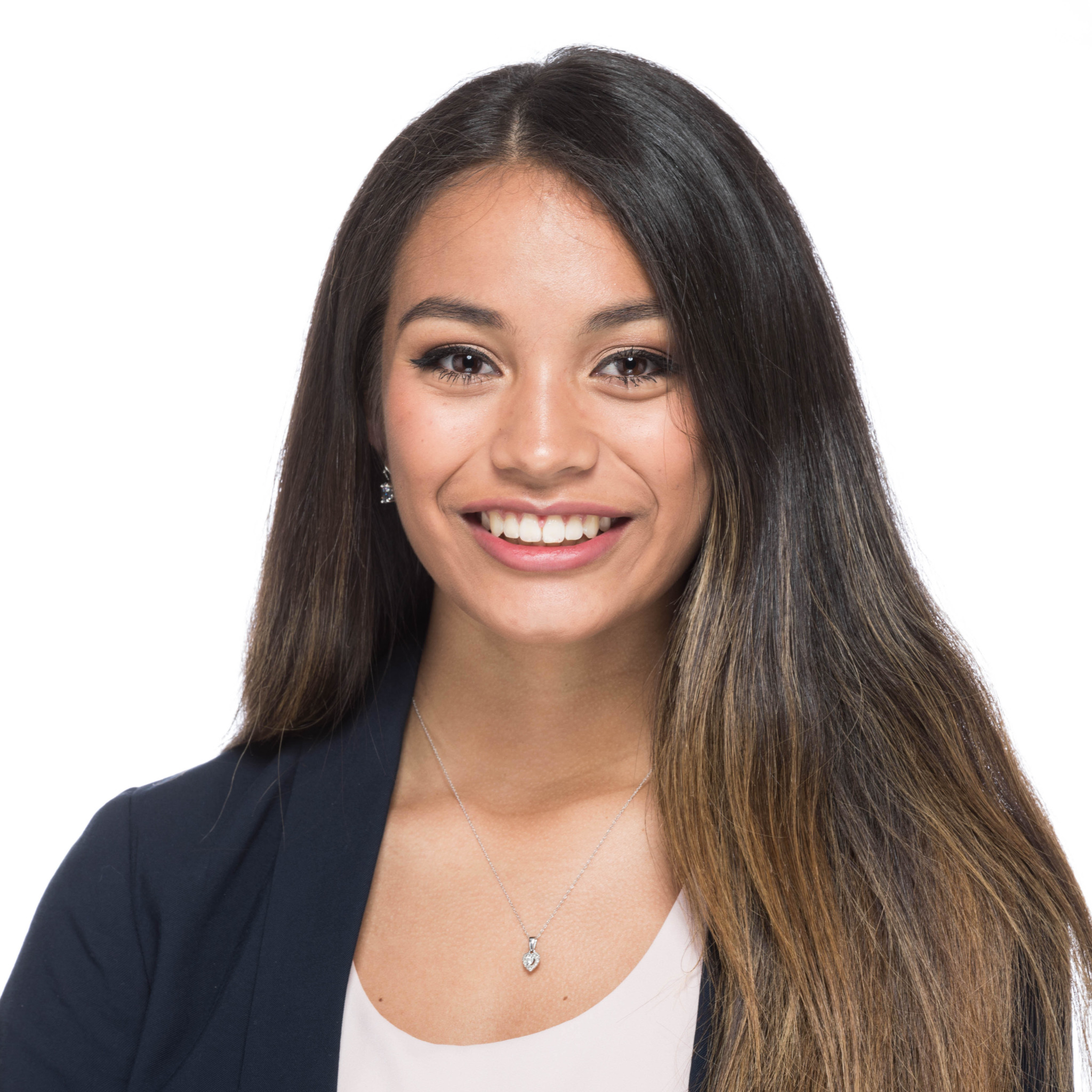 At UF, Greek Life does not come to play. Home to four councils with 66 chapters, thousands of UF students participate in Greek life. The Multicultural Greek Council serves as the uniting force of 14 ethnic Greek organizations on campus. Involved in MGC for over two years now, President Hailey DeRigo began her influence as Programming Director back in 2018. She became president at the end of the same year and maintained her position since then. "I wanted to fully embrace and serve the fourteen organizations that made up the most loving and inspiring community that I have experienced at the University of Florida," DeRigo said. She represents over 300 students as president, leading the council within the pillars of leadership, scholarship, service and community. Pursuing a degree in Health Education and Behavior, DeRigo begins her last year at UF.
This senior dedicates her time to multiple organizations on campus. DeRigo works as a Preview staffer and in Student Activities and Involvement. She also remains an active member of the Filipino Student Association. A sister of the Alpha Kappa Delta Phi International Sorority, DeRigo held several leadership positions in past years. Currently, she serves as Wellness Chair. "I want members of MGC to believe in the potential and the impact of our council and our respective organizations alike on campus, in the community and across generations. I hope that I can help motivate future council leaders and encourage the development of young and rising leaders within our council with empathy, confidence and wisdom," DeRigo said. She constantly gives back to Gator Nation, using her status as one of the influential students at UF to improve organizations on campus. Make sure to keep tabs on this distinguished Greek Gator.
6. Alexa Jean Young, Panhellenic Council President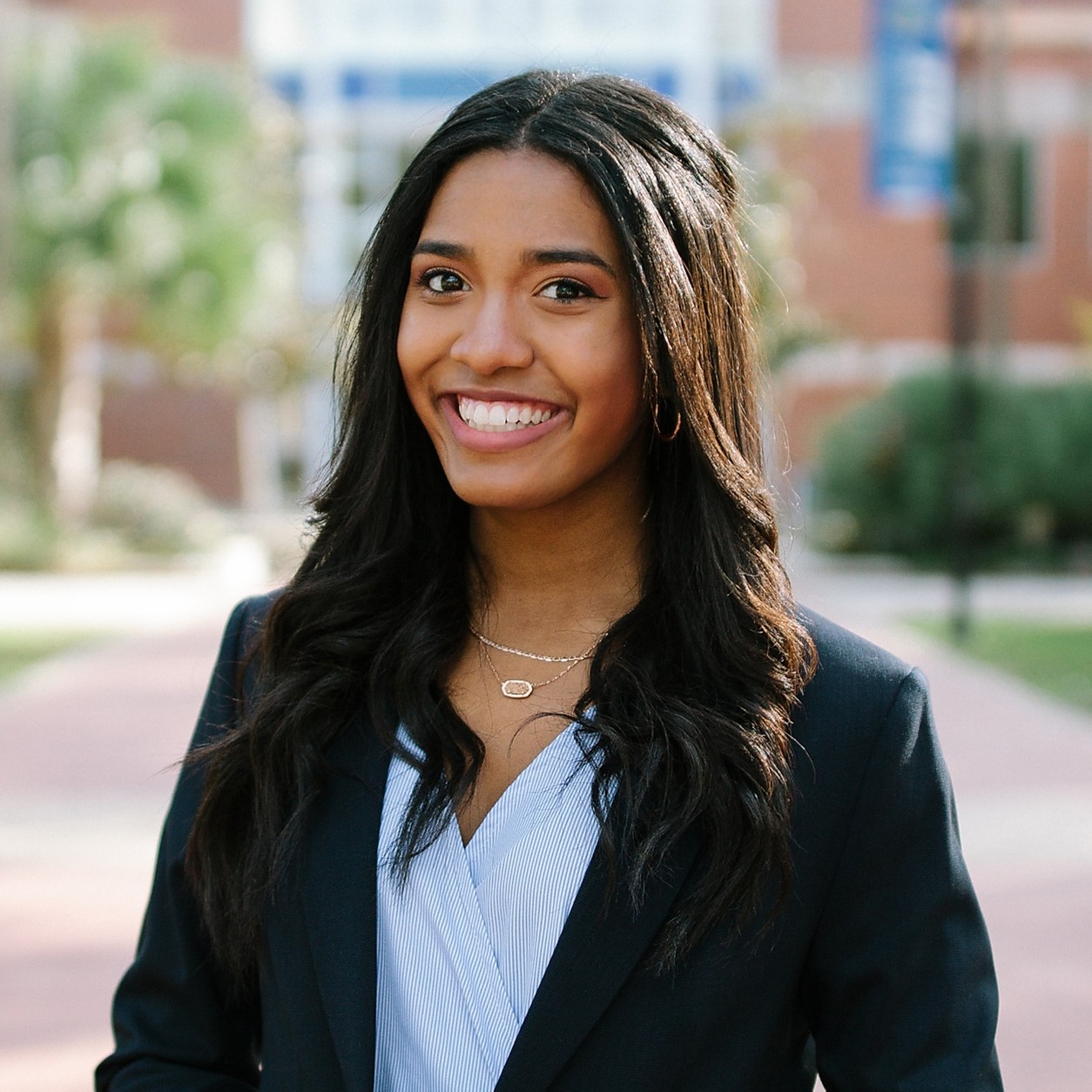 Another Greek council at UF, the Panhellenic Council, houses 18 sororities on campus with more than 4,000 members. Led by President Alexa Jean Young, this council strives to promote women leadership, diversity, scholastic achievement and service within their community. Young rose from her position as activities vice president in 2019. She now represents the council as a whole and holds the responsibility of overall operations. "The Panhellenic Council has sparked immense growth in my leadership and has given me the opportunity to be inspired by the passion and dedication of this group of collegiate women. I could not be more thankful for this experience," Young said. Young influences the direction of the council as she oversees the functions and chapter presidents within it.
However, Young offers a set of accomplishments in her own right. A rising senior, Young pursues a degree in Political Science, with minors in African American Studies, Women's Studies and innovation. Impressively, she interned on Capitol Hill twice in the legislative office of her local member of Congress. "As I usher in a new decade of leadership within the council, it is my ultimate hope to leave a legacy of inclusion and to provide a space that is welcoming to women across all demographics," Young said. More recently, this Pi Chi became a Reitz Scholar and got tapped into the Spring 2020 Class of Florida Blue Key. Recognized both in and out of the Swamp, Young definitely deserves her spot on this list of influential students at UF.
7. Trinity Thomas, 2020 SEC Gymnast of the Year
https://www.instagram.com/p/B8tr8L6pmGI/?utm_source=ig_web_copy_link
Gator athletics forms one of the prides and joys of this Florida university. Although COVID-19 cut the athletic season short, that didn't stop our athletes from success. Trinity Thomas, a rising junior and member of UF's gymnastics team, provides the perfect example. Undoubtedly, Thomas earned her status as an accomplished gymnast even before she became a student at UF. She then continued as a star athlete throughout her freshman year. However, Thomas truly shined her sophomore season this past spring.
Thomas became the only 2020 gymnast to earn a 10.0 in three different events, among her other accomplishments. She also earned an array of incredible awards for her success this season. To name some, Thomas earned the titles of the Women's College Gymnastics Association and Southeastern Conference Gymnast of the Year. Thomas earned the designation of SEC Gymnast of the Week a record 8 out of 9 times and won the maximum five All-American honors in the WCGA regular-season awards. On top of all this, Thomas, as an Applied Physiology and Kinesiology major, with a specialization in Fitness Wellness, also managed to maintain her status on the SEC Academic Honor Roll for the second year in a row. With achievements known world-wide, this scholar and athlete will only continue to make history.
8. Kieran Smith, 2020 SEC Male Swimmer of the Year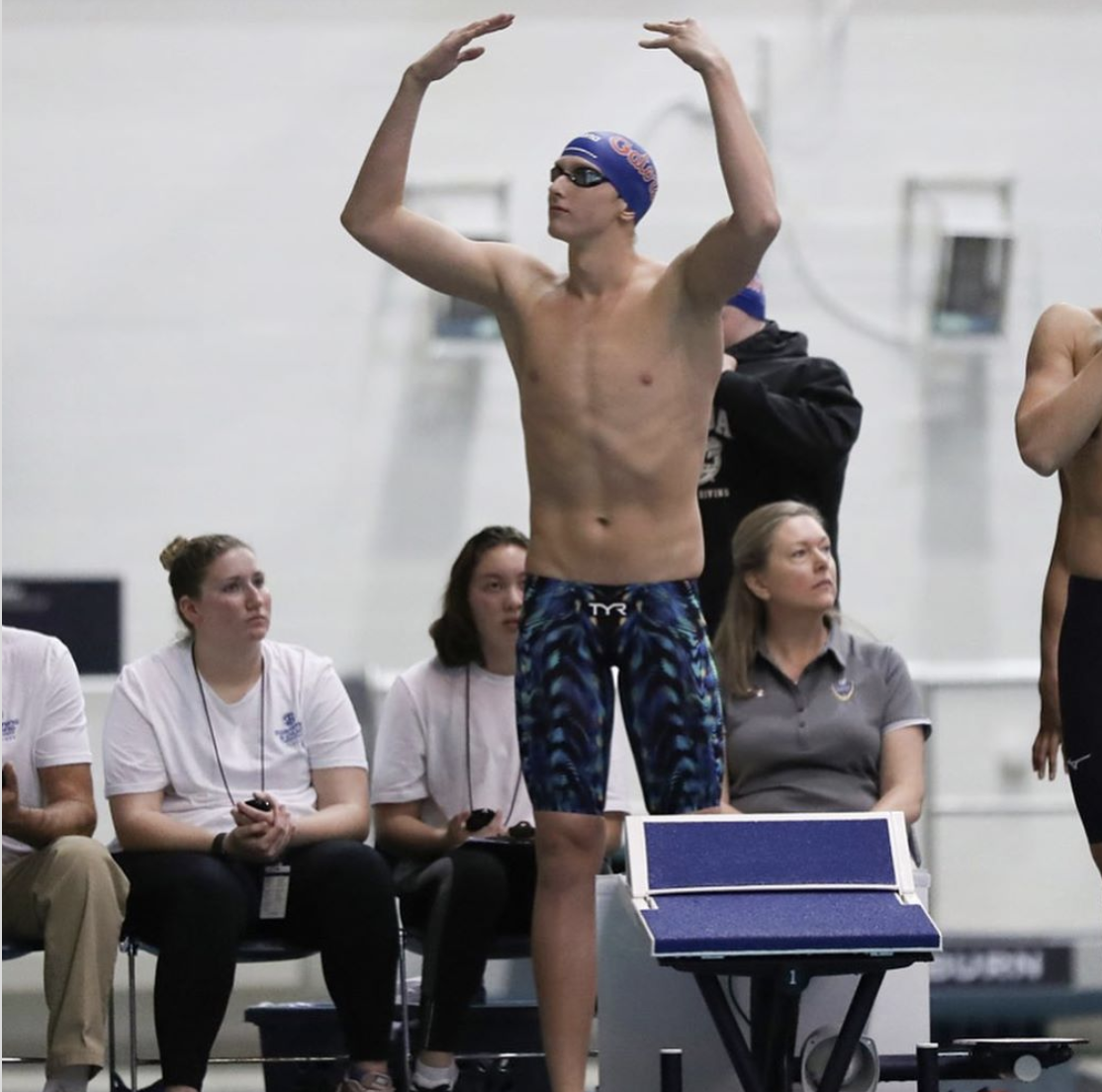 UF athletes made history on more than one occasion and this past season continued that tradition. Rising junior Kieran Smith, a member of the UF Men's Swimming and Diving Team, became one influential athlete highlighted this year with 2020 being a record-breaking year. In total, he set an American, NCAA, SEC, Florida and personal record in the 500 free. He also set SEC and Florida records in the 200 free split and 800 free relays. As far as awards go, Smith earned seven All-American honors. Additionally, he qualified for the NCAA Championships in the 100, 200 and 500 free. On top of all that, Smith was awarded SEC Male Swimmer of the Year and Championships Swimmer of the Meet.
Most significantly Smith, an Applied Physiology and Kinesiology major, did this all while also making SEC Academic Honor Roll for the second consecutive year. As for the future, he is looking forward to participating in the 2021 Olympic Trials. Hopefully, he'll make it onto the USA senior team. It's obvious Smith impresses both in and out of the pool. This Gator will surely continue breaking records and making UF proud.
9. Andrew Sowinski, Generational Relief in Prosthetics (GRiP) President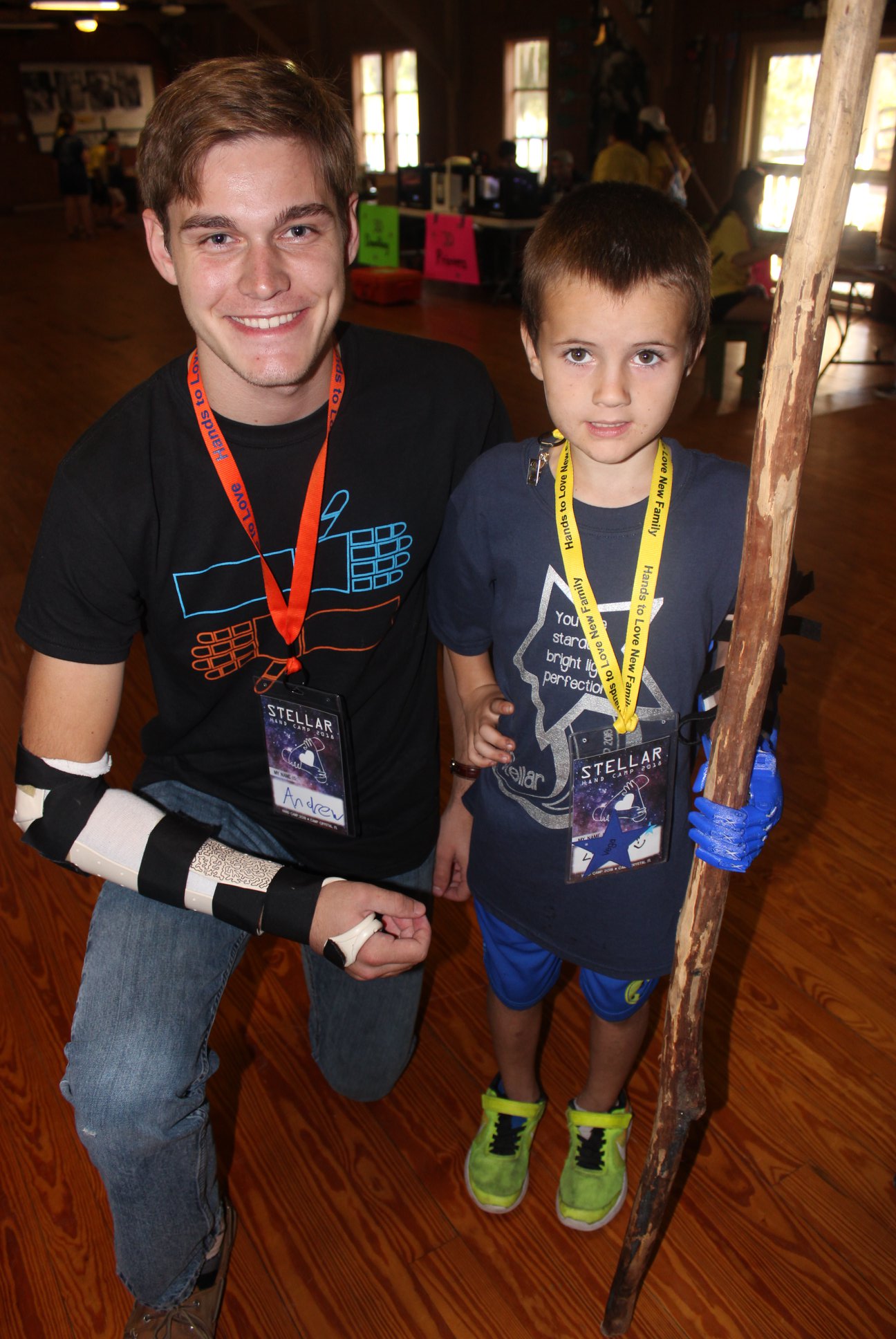 In the realm of innovation, this next student truly made an impact this past year. Computer Engineering honors student Andrew Sowinski will enter his senior year at UF with a bang. First and foremost, Sowinski presides as this year's president for the Generational Relief in Prosthetics student organization. This student-run group at UF aims to make a difference in the world. They do so by helping others through the creation of 3D-printed assistive devices. "Every time we deliver a device that our teams have worked on, it gives me a little glimpse of what is possible when passionate students work together toward a common goal. Nothing makes me smile like seeing kids use the devices that we have made to play a musical instrument or try out a video game. It is truly heartwarming," Sowinski said. The devices are delivered to recipients all around the world.
The team conducts research to make their devices as efficient, eco-friendly and inclusive as possible. They also dedicate time to other projects. "An initiative we have recently started is producing face shields and ear guards for healthcare workers. Many of the materials that we use to construct hands and assistive devices can be adapted to produce this vital equipment, making it a natural addition to our operations," Sowinski said. He continued his involvement for over two years now, contributing through multiple leadership positions. Sowinski now gets to optimize his influence in this life-changing organization as president.
Fortunately for them, Sowinski also dedicated his talents to other organizations on our campus. Starting as a founding captain, Sowinski rose to become the current Director of DreamTeamU. This forms the coding sector within UF's Dream Team Engineering organization. Sowinski also belongs to the Phi Kappa Phi Honor Society and recently became a Reitz Scholar. Sowinski provides a prime example of the capabilities UF students possess. His efforts and accomplishments alone deserve recognition and earn him a spot on this list of influential students at UF.
10. Ana Escalante, Rowdy Magazine Editor-in-Chief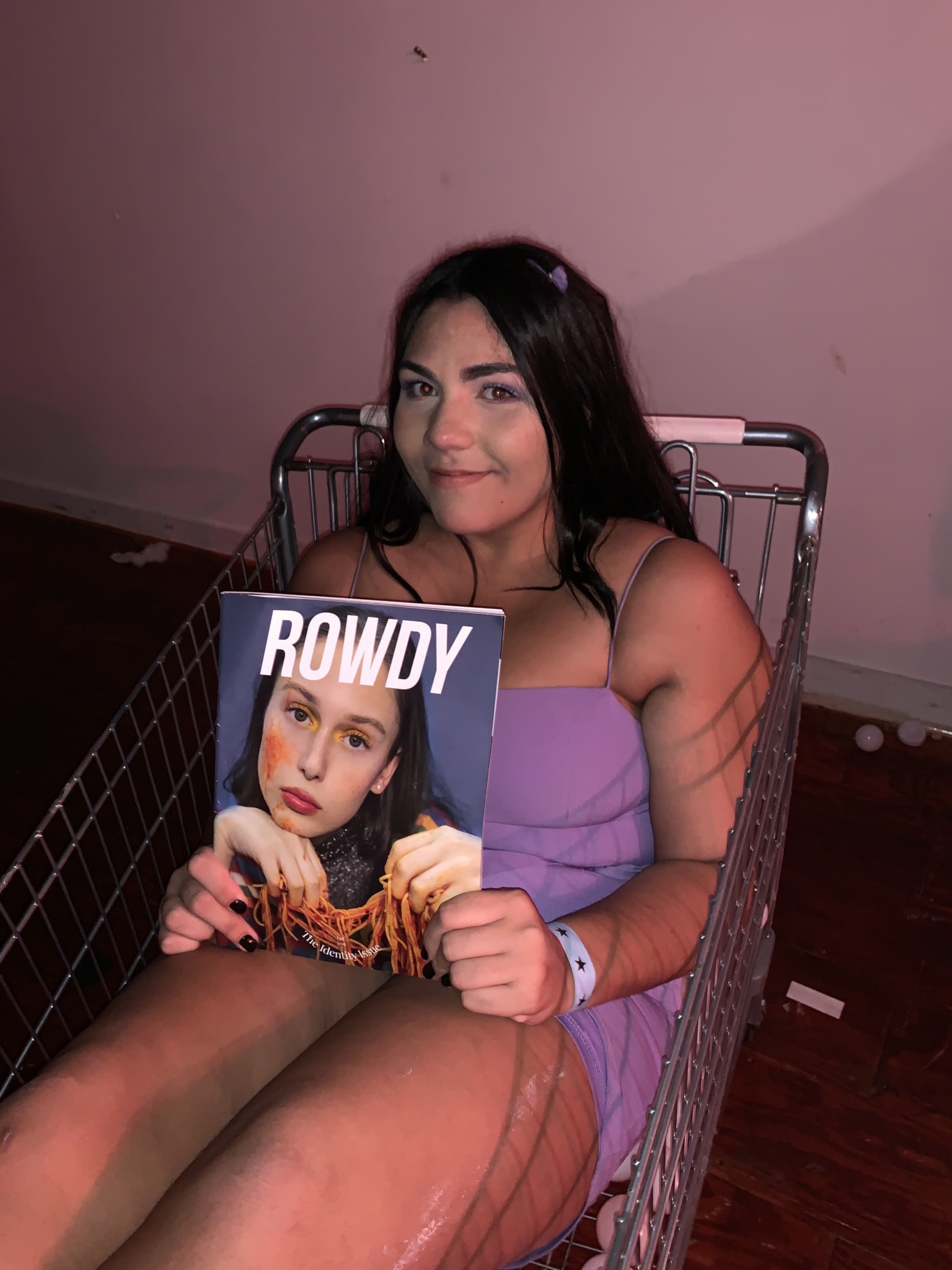 The last spot on this list of influential students at UF goes to one of the many talented creatives on UF's campus. Ana Escalante, currently pursuing a Bachelor of Science in Journalism, runs Rowdy Magazine as Editor-in-Chief. Founded in September 2018, Rowdy Magazine champions itself as one of the few student-run creative publications focusing on design at UF. The magazine, home to more than 60 team members, highlights a combination of art, culture and activism without sticking to the norm. Rowdy created a unique identity of its own with the individuality of its content, as well as the magazine's independence as an organization (i.e. they aren't funded by UF). "Being a part of the creation and the founding of something that eventually grew on to be, for me personally, to be one of the most important platforms I think as students that we offer, has been a dream," said Escalante.
She grew from a member of the marketing team to Assistant Creative and Social Media Director. Now as Editor-in-Chief, Escalante will get to influence the direction of upcoming issues. After three successful issues and 800 copies sold out (so far), we can't wait to see how she'll add her own personal touch to the magazine. "My focus with Rowdy has always been the intersectionality between fashion and beauty with political activism and social change…I think these are two subject areas that can go hand-in-hand," said Escalante. "As the Editor-in-Chief of a publication that has grown to literally have an international following [with subscribers from over 20 countries], for me it's important to let people know that Rowdy is a multi-faceted publication just like we [as people] are. I want my legacy to be making people realize you can be an activist in your own way."
Escalante offers a world of experience and involvement. Within UF, Escalante previously wrote for the Independent Florida Alligator, fundraised for DM and reported for WUFT News. She also participated as a member of Ad Society and the Florida Magazine Student Association. Outside of UF, Escalante even got recognized for her journalistic talents. She placed in the top 20 at the 2020 National Hearst Journalism Awards in the Breaking News Writing category. Escalanate proves herself as an exceptional and influential representative of the creative success bubbling within the Swamp.