Ready to make your dreams come true in the Big Apple? Choose a profession that will cover your Midtown studio and all the Shake Shack you can imagine. NYC is a pricey city but we've researched and uncovered 10 highest earning careers that will help you succeed. Plus, with these salaries, you can definitely enjoy the delicious perks of city life like ice cream tacos at Empellon. Now quick, pack everything you can and get ready to work hard, play hard in the city that never sleeps. Don't forget your copy of The Money Millennial Fix to learn about mastering your cashflow and becoming a financial expert. Then enter to win our #MoneyBoss experience giveaway: a 1-hour financial planning session and $250 AMEX card!
Learn about the 10 best highest paying jobs in New York City for career success and wealth.
10. Financial Analyst
Average Salary: $77,000 (entry-level)
Degrees Needed: Bachelor's degree, Master's in a related field (optional)
Everyone loves money… maybe not as much as Jordan Belfort, though. Imagine that time you wanted to invest in Bitcoin because everyone did it but someone stopped you from dropping that cash before you'd lose it all. A financial analysist does just that for businesses and individuals that want to invest. Not only do they love money, they live and breathe it. By going through the cycle stocks, bonds and other investments, they lead their clients to the right direction for the market. This makes you really feel the love from grateful customers. Plus, financial analysists use their knowledge in economic trends to provide helpful insight to companies. Prepare to swim in dough all day every day in careers from New York and Company, Guggenheim Partners or Etsy.
9. Art Director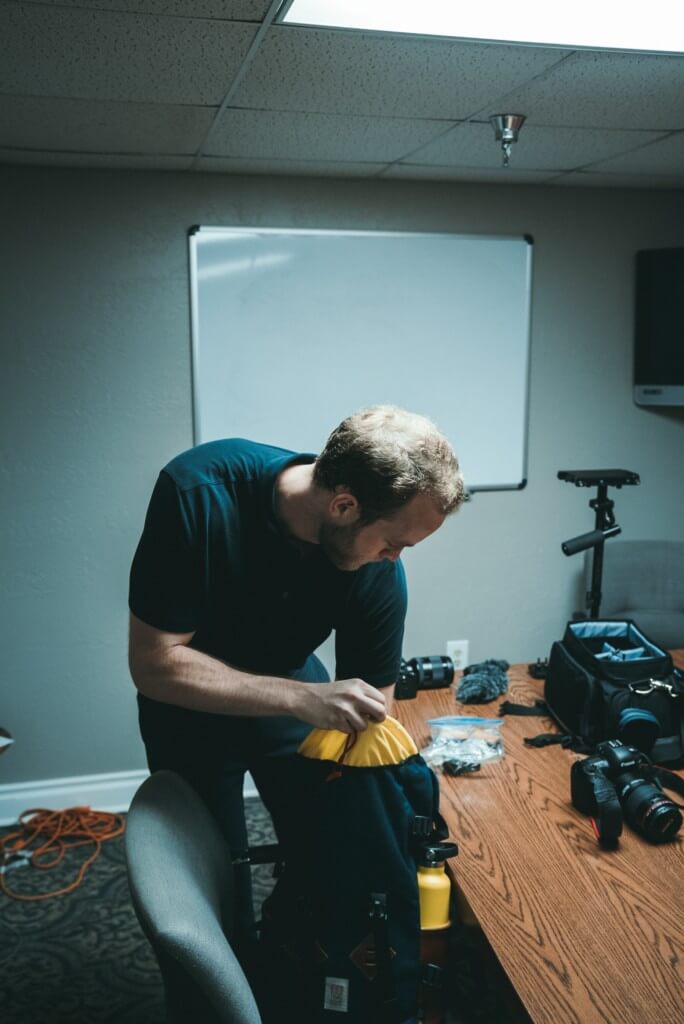 Average Salary: $80,000
Degrees Needed: Bachelor's degree
An art director makes sure visual designs and images in media like magazines, product design, movie and T.V. productions or newspapers look #bomb AF. In NYC, they work in advertising or PR departments, like Edelman, journalistic publishing industries, like TIME Inc., or film or design firms. "[New] agencies and small ad shops popping up every day [in NYC]. It is definitely competitive here to get started, since there are lots of aspiring creatives fighting for one spot. But that doesn't mean it won't be you," Huge Inc. Art Director Jae Who said. "Make sure you have a great book and be persistent. Everyone in this city is hungry to collaborate so keep those side hustles going while you job search because they might make your book standout." Their job makes you pick up that magazine because of its sleek design. And the pay-off? You get to see your stylistic choices in mags all over Barnes and Noble and posters in bedrooms all across the globe.
8. Physical Therapy – Orthopedic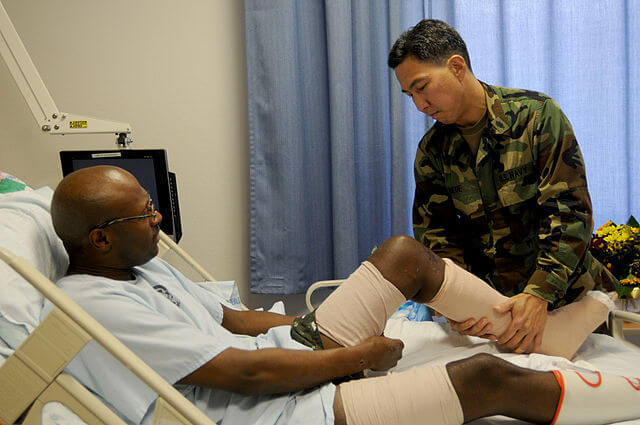 Average Salary: $81,000 (entry-level)
Degrees Needed: Bachelor's Degree and three-year DPT program
Imagine the feeling of taking part in changing someone's life after a terrible accident or trauma. As an orthopedic physical therapist, you help patients recover from surgery, injuries or illness. You can meet some of the most inspiring people as a PT, from children with disorders that make walking a struggle to resilient stroke patients working to regain muscle memory. Not only do you help their bodies recuperate but also their minds. Many patients share uncertain sentiments of fully healing. As an orthopedic physical therapist, you bring back independence to their lives. Physical therapists can find career opportunities in NYC at institutions such as Manhattan Physical Therapy and Pain Center and New York Presbyterian's PT clinic, as well as schools and nursing homes.
7. Human Resources Manager
Average Salary: $87,000
Degrees Needed: Bachelor's degree, Master's in a related field (optional)
Not everyone dislikes human resources manager like Michael Scott does Toby Flenderson. Rather than screaming "no God please no" when you walk in the room, your inclusive initiatives will make everyone in the office happy to see you. Plus, nearly every industry hires human resources managers—talk about an accessible career path. Remember when you interviewed for your first internship or job? As an HR manager, you get to lead the interviewing and hiring process and meet tons of new candidates. Look who's in the power seat now. You get to be the face of your company, giving you pride for your dream job, which could be a Broadway casting company or the DOW Jones. On top of simple, administrative tasks, they also ensure that the company provides equal opportunity for current and potential staff members. Advocacy— and a good salary—definitely go hand-in-hand in HR.
6. User Experience (UX) Designer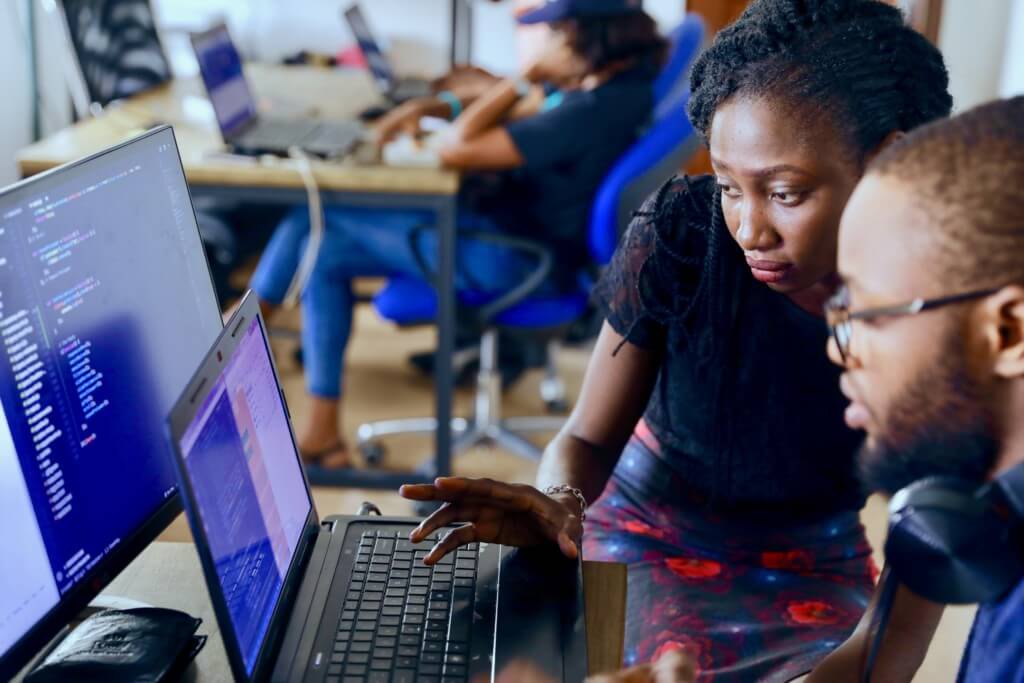 Average Salary: $95,000
Degrees Needed: Bachelor's Degree
When you get frustrated with your phone or laptop, a user experience (UX) designer looks into how to change the product to make it better for your experience. If it works smoothly, they build upon it to enhance its abilities. For example, a couple of years ago, a lot of Apple users wanted more inclusive emojis for people of color. UX designers saw this demand and got Apple to provide that for its customers. Talk about a worker of the people. "A normal day of work would involve talking to either a product manager or a business analyst to learn the requirements of what the business wants to do and then design those things on a screen. Maybe it's going into a room and drawing the user flow on a whiteboard, like what tasks and interactions a user would want to do for given feature," DOOR3 UX Designer Eric Wagner said. UX designers use focus groups to see how users feel when using the product—if they see confusion, the idea's tossed. "New York is a hot bed of tech… and now [some] call NYC 'Silicon Alley,'" Wagner said.
5. Software Engineer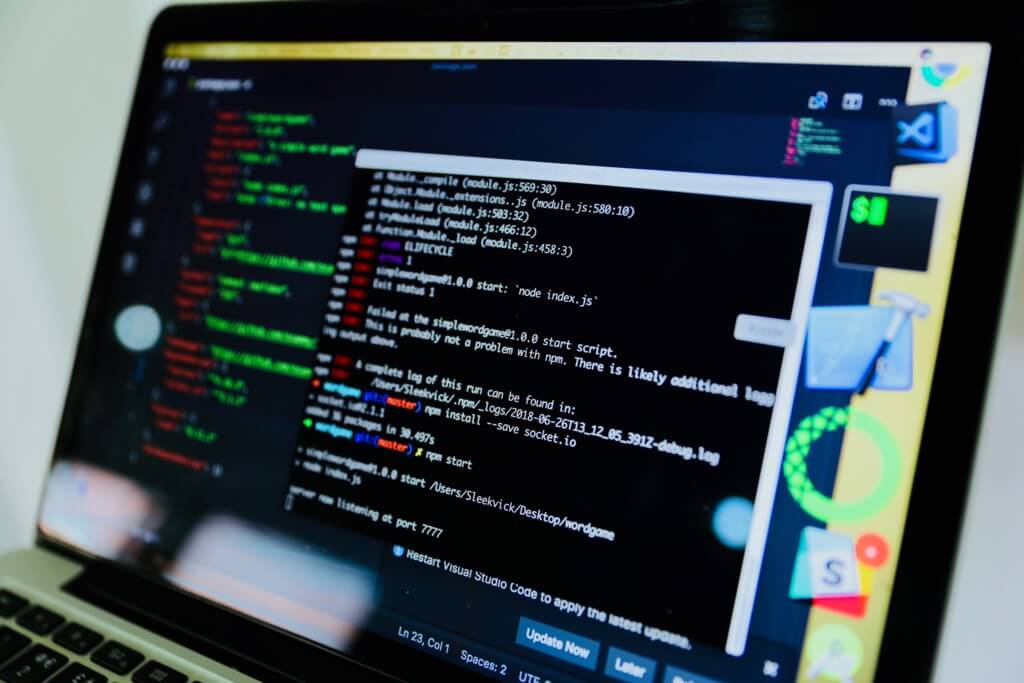 Average Salary: $107,000
Degrees Needed: Bachelor's degree, Master's in a related field (optional)
One person in every family knows how to solve all computer and Wi-Fi problems. If you consider yourself a tech geek, consider yourself on the way to becoming a successful software engineer. This job utilizes topics of computer science, math analysis and engineering to create a perfect software system. Great news—you don't need to be a nerd like The Big Bang cast to understand this type of math. Most software engineers also design, develop and test the computers with various applications or code, like HTML or CSS. Coding and algorithm skills whirl around these engineers' minds 24/7. NYC offers tons of spots to apply as a software engineer, from famous companies like Snapchat, PayPal, Google or Memorial Sloan-Kettering, to smaller, niche businesses like CyberCoders or Interplay Ventures.
4. Pharmacist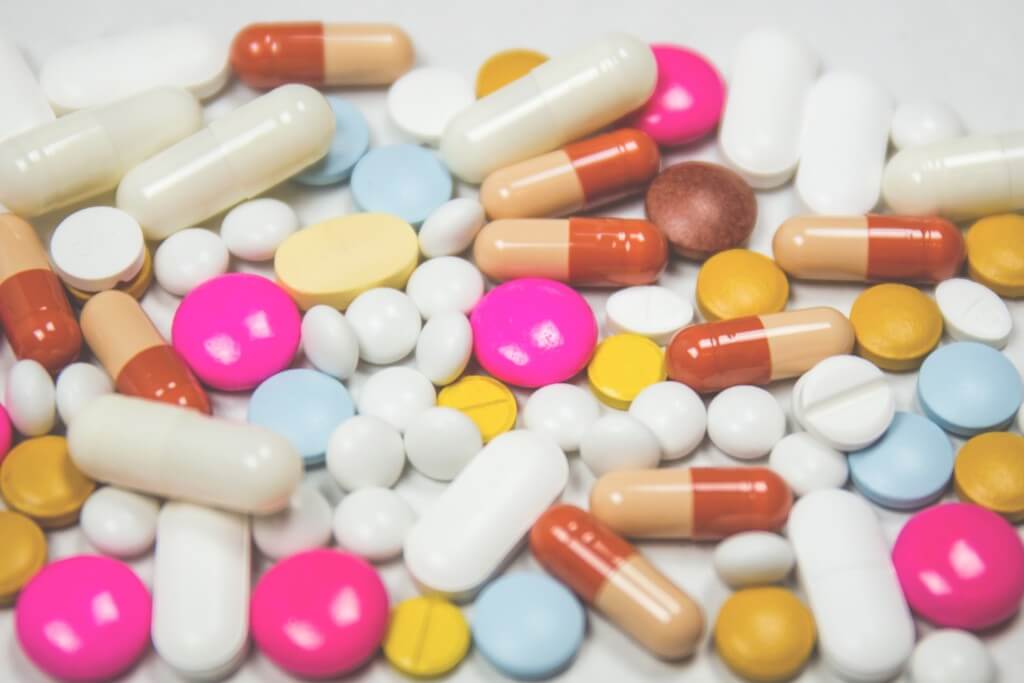 Average Salary: $119,500
Degrees Needed: Bachelor's Degree, Doctorate of Pharmacy (PharmD)
Want a job with a guaranteed lab coat? As a pharmacist, you can show off your classy look to everyone who enters the store. Pharmacists ensure that all patients and customers receive their prescription drugs, from simple antibiotics to more heavy-duty stuff. A lot of people think that that's all they do. However, you'll do more than Family Guy's Mort Goldman—most pharmacists also advise individuals and health practitioners about what drugs to take, how much they should have in dosages and any possible side effects. Behind the scenes, pharmacists fill prescriptions and weigh various drugs and pills for future patients. You can work in hospitals directly with patients, pharmacies like CVS or Walgreen's or a privately-owned store.
3. Solution Architect
Average Salary: $123,700
Degrees Needed: Bachelor's degree, Master's in a related field (optional)
Before you get ahead of yourself: No, you won't build literal solutions. A solution architect works within information technology and makes the bigger choices when it comes to how an operation supports the product/business. For example, they make sure that both the software and hardware work well together for the system for customers—basically, we don't want to see iOS12 blow up your iPhone. On top of that, they get to look at what's already in place and suggest new solutions that will make the programs run even better. You're the person who gets people to look forward to new technological updates. Solution architects decide what uses of technological platforms should be used and how things should be implemented so it can fuse with other systems in place. Following this career path definitely gives you some memorable moments of improving technology and finding you a solution to rid you of money problems. NYC offers tons (like really—so many) of jobs in this field, from a Cloud solution architect for Microsoft to an AWS solution architect at Amazon.
2. Trial Lawyer or Attorney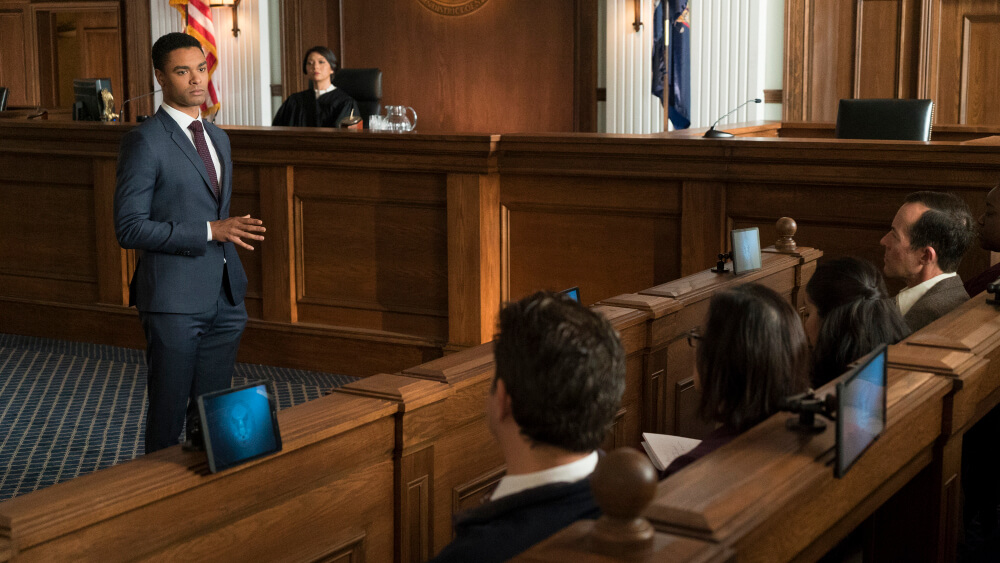 Average Salary: $125,000 (before moving up to higher positions in law)
Degrees Needed: Bachelor's Degree, Law Degree and passing the New York State Bar Exam
Research cases heavily and then represent your clients in court. "The vast majority of the work that I do as a trial lawyer is writing; memos, briefs, motions, complaints … My favorite part is being on my feet in Court, trying or arguing motions," said Lee Merritt, a trial lawyer at Merritt Law Firm LLC. This career path can easily meld into however you want to take it—no matter your passion, you can follow it in law. Sure, the salary's #bomb but the real takeaway includes the connections you foster with tons of different people, like families in need and various businesses. Embrace your inner District Attorney instincts from Law and Order: SVU and get out there. You can find a lot of job offerings for trial lawyers, including spots at Nationwide, AIG or the United States Department of Justice (that's a big one). "At the end of the day you are using and sometimes helping to shape the laws that govern our society. At the same time you are helping people and representing communities," Merritt said.
1. Nurse Anesthetist (CRNA)
Average Salary: $147,500
Degrees Needed: Bachelor's Degree, Master of Science in Nursing, pass the NBCRNA and NCLEX exams
When people think of anesthesia, they fear the unknown. Nurse anesthetists offer comfort to worried patients, providing them with anesthesia information before and after procedures. Some information includes what type of anesthetic path may work best for them. These nurses invite a calm presence into the room that a lot of patients and families need. This career works closely with both general and local anesthetics. CRNAs enjoy some power in their position, making decisions and consulting anesthesiologists about medications and dosages for their patients. Registered nurses don't get this type of authority. Though they do not administer the anesthesia, these nurses follow the patient's vitals and wellbeing before, during and after surgery. Your hours can vary depending on where you work or the patients that come in; occasionally, you may work 24-hour shifts or 12-hour shifts and be on call.
Now that you've picked your lucrative career path, what happens next? "You have to think with the end in mind. My dad always taught me that. What does it take to get there?" said Douglas Boneparth, Certified Financial Planner, author of The Millennial Money Fix and President of Bone Fide Wealth. Then once you've determined the educational path and the connections you need, understand what you expect to receive from reaching your goal. "Weigh the fruits of that opportunity against all the costs that went into getting there. Those costs are your time, energy and money." The fruits are the salaries listed above.
Get smart about your money with The Millennial Money Fix and download Bone Fide Wealth's free financial worksheets.
Thank you for participating. This giveaway has ended. Congratulations to Noor Chaudhry from George Washington University for winning our #MoneyBoss Experience giveaway!
*Average salaries pulled from Glassdoor, March 2018.