This post is sponsored by Off Campus Parking.
Terps will do almost anything for pizza, a noble cause and a good parking spot. Walking through Stamp, Terps can count on running into giant Greek letters next to a table covered in treats, swag and informative posters. Over 17 percent of University of Maryland undergrads get involved in one of almost 60 different fraternities and sororities, both social and professional. The Greeks throw carnivals, competitions and more while supporting national organizations like Service for Sight and local causes like Prince George's County Animal Shelter. Ready to make an impact on the UMD community and beyond?
Grab the perfect spot next to all the Greek houses and events with Off Campus Parking (OCP), created by a fellow Terp. You can park right on Norwich Road, site of the old Sigma Chi. Book a monthly membership on Spot Hero.
Check out 10 UMD Greek life events even GDI Terps don't want to miss.
1. Spring Fest Dumpster Painting Competition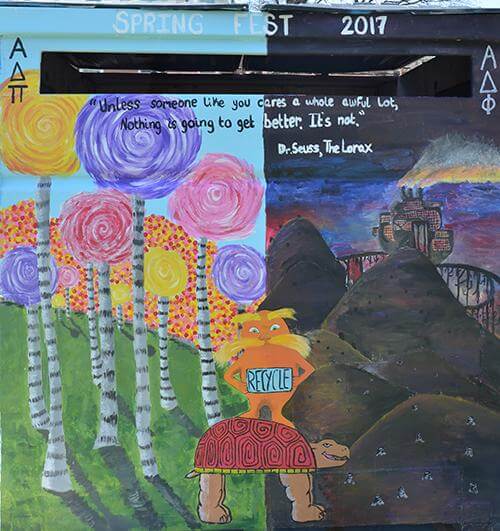 Bring back the friendly competition and camaraderie of summer camp, Greek style. Greek Week means games, skits and performances. The highlight of the week is the Dumpster Painting Competition. "You and the two to three other fraternities/sororities on your team have to creatively paint a side of a dumpster," said Brittni Fine, a recent grad and Gamma Phi Beta sister. The painting must include each team's Greek letters, the words 'Terps Recycle' and artwork that reflects the theme of  recycling, Alpha Delta Phi and Alpha Delta Pi won the competition in 2017, bringing Testudo and the Lorax together to show the UMD community how gloomy the world will look in comparison to the bright, colorful version of the world Dr. Seuss saw if we don't take care of our planet. "[When I participated] I absolutely loved that activity!" Recycle your preconceptions of dumpster fun to encourage Terps to save the planet.
2. Homeruns for Lowell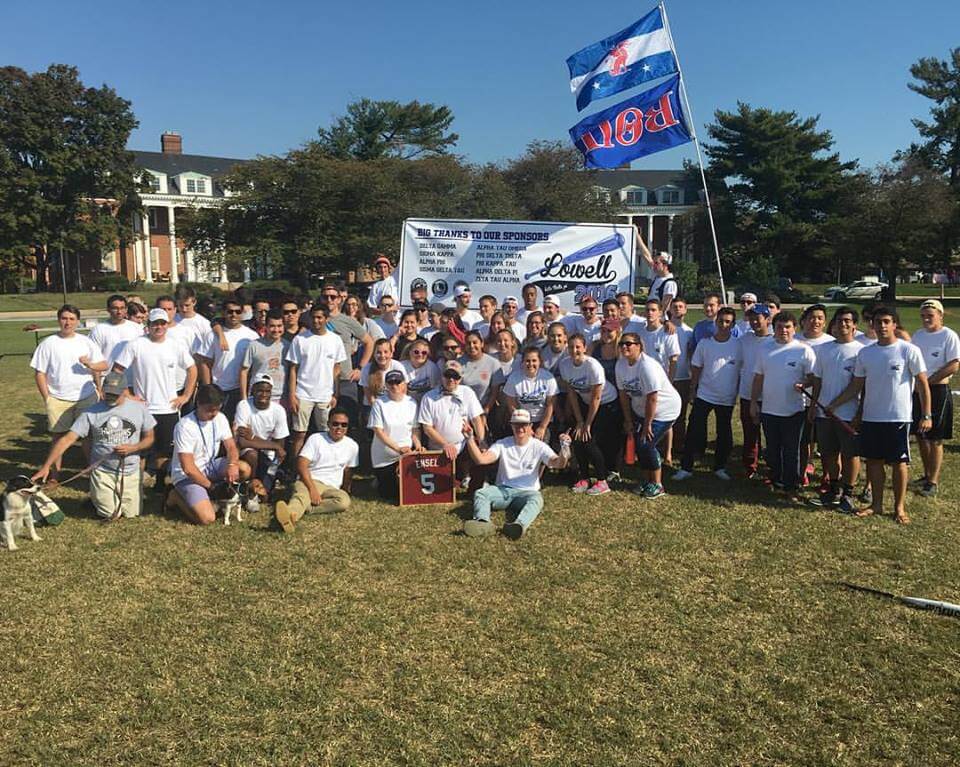 Beta Theta Pi's Home Runs for Lowell commemorates a lost brother, raising awareness and money for testicular cancer research. Lowell Ensell, a Beta brother, excellent student and baseball fanatic, passed away in spring 2015 from testicular cancer. In his honor, the brothers started a home-run derby event called Homeruns for Lowell to help find a cure. "Homeruns for Lowell is my favorite event… it gives a shout-out to a cause that I actually care about," said UMD sophomore Carli Fine, whose sister was best friends with Ensell. In its first year, the derby raised close to $5,000 from the 200 participants on 14 teams. The proceeds were donated to the Memorial Sloan Kettering Cancer Center in New York City. Now entering its third year, this event shows the power of brotherhood.
3. Alpha Chi Omega's Run for Love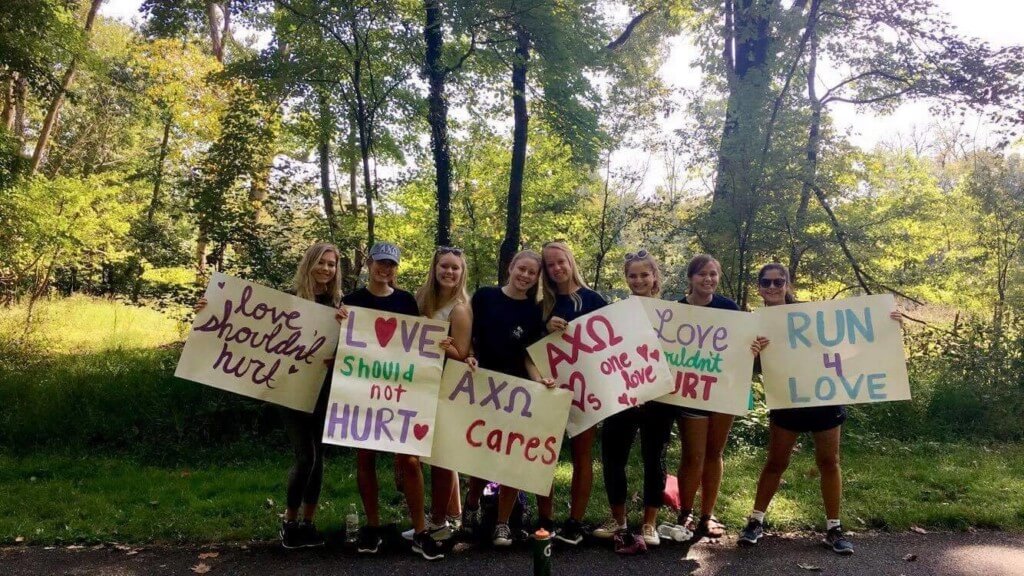 Ohana means family. And in Greek life, family extends beyond the brothers and sisters on your campus. Alpha Chi Omega holds Run for Love 5K each fall to commemorate Yardley Love, a UVA lacrosse player and member of the Kappa Alpha Theta sorority, who passed away several years ago due to domestic violence. The 5K raises money for the One Love Foundation, named after Yeardley, which provides awareness and education for the warning signs of abuse in relationships. Starting in 2015, AChiO paired with the UMD Women's Lacrosse Team on this event, opening the door—and conversation—to more students across campus.
4. Sigma Delta Tau's Manicures and Munchies in the Sukkah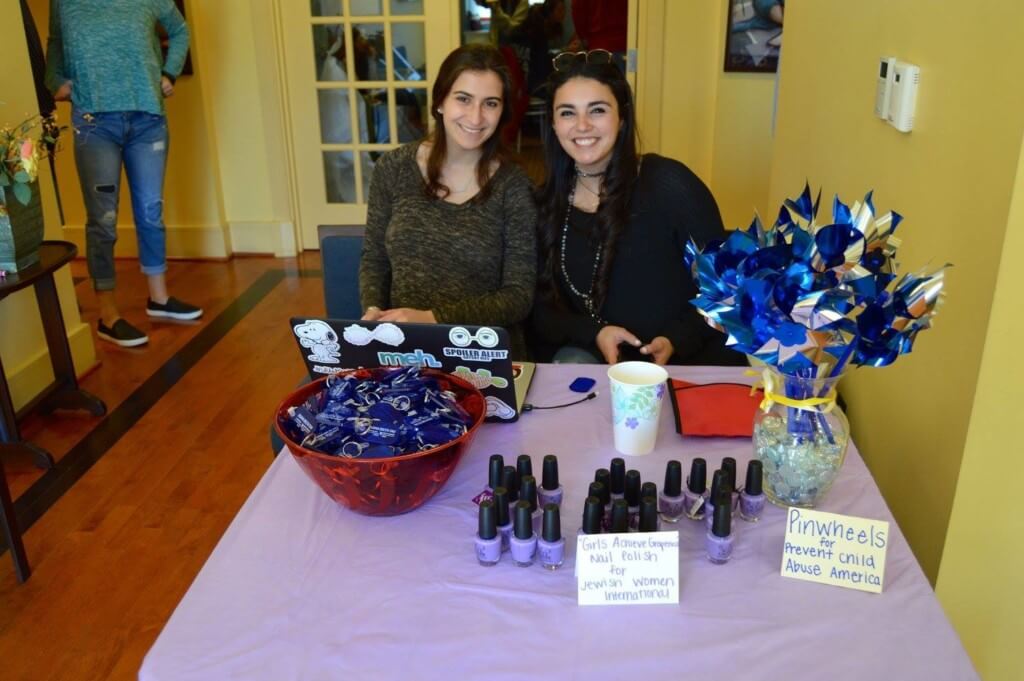 The sisters of SDT found a way to make the world more beautiful while also pampering students. This event serves a dual purpose: celebrate the holiday of Sukkot and bring awareness to Domestic Violence Awareness Month. During Manicures and Munchies, students pay to get their nails done and support SDT's philanthropic efforts. SDT partnered with OPI and Jewish Women International to present a new nail color, Girls Achieve Grapeness, as a statement color for the month of October. The proceeds go to JWI, an organization devoted to fighting domestic abuse around the world. Plus it lets students get a relaxing manicure and a bottle of the nail polish for $12—no appointment necessary.
Need a spot nearby? Book an OCP spot through Spot Hero.
5. Kappa Delta's Karnival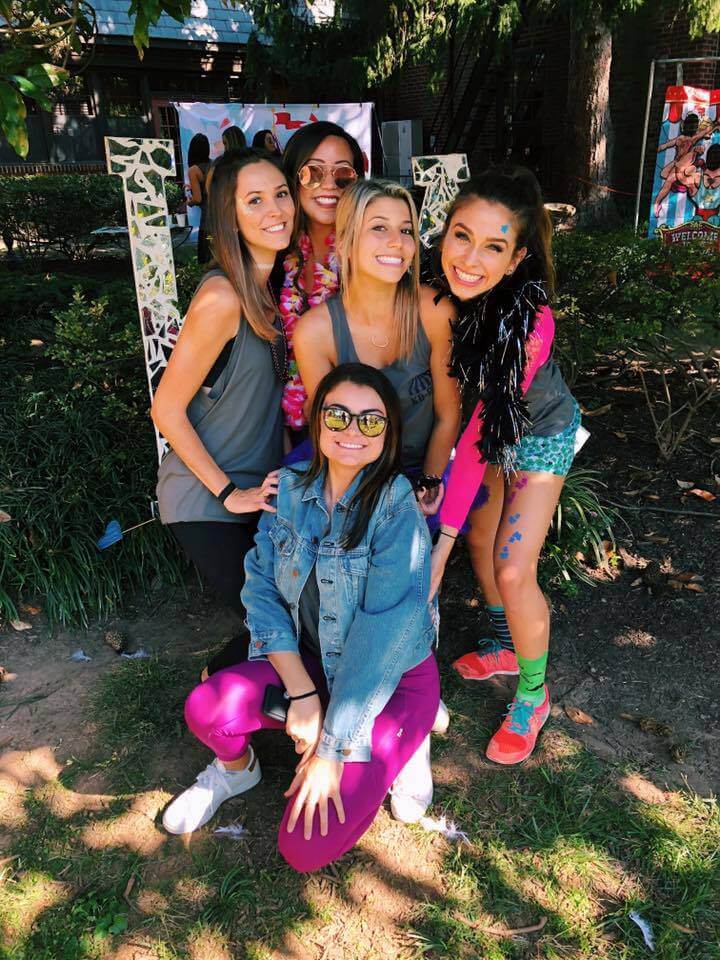 Compete (or should I say "kompete") in all your favorite country-fair games for a cause. Kappa Delta's Karnival brings games, a pie eating contest and a moon bounce to campus every fall. During this event, students pay for tickets to play games or dunk their favorite council members or sisters, all while benefiting KD's philanthropy, Prevent Child Abuse America. "Every year, we set our goal higher than the year prior. Last year, we raised $8,000 for Prevent Child Abuse America, so we set our goal at $9,000 for this Karnival. Amazingly enough, we ended up well-surpassing our goal and raising over $10,000 this semester for PCAA," said junior Brielle Clearfield, the chapter's Vice President of Community Service. At UMD, the proceeds go to PCAA nationally and to the local branch, The Family Tree, which helps families in Baltimore and the surrounding areas. The event's motto is "Be a kid today to help a kid tomorrow," showing that at Karnival, everyone wins.
6. Delta Gamma's Anchor Splash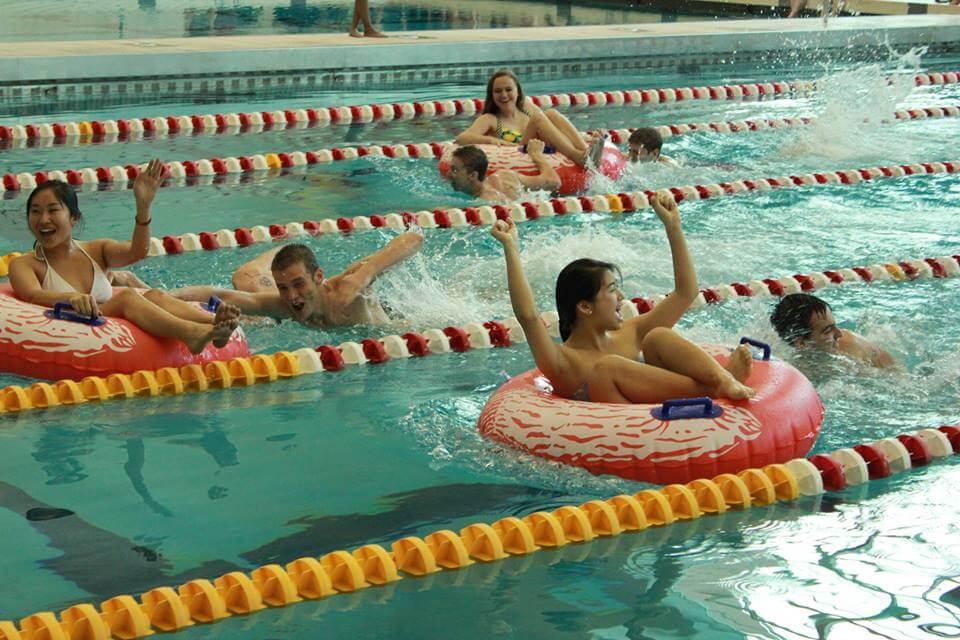 Anchor Splash overflows with fun. Delta Gamma's main philanthropy event benefits Service for the Sight, an organization devoted to supporting and finding resources to the visually impaired. Events include "Save a DG," where pairs compete to a pull a Delta Gamma sister across the pool on a surfboard, a cannon ball contest to see who can make the biggest splash and synchronized swimming performed by the sisters. UMD's chapter brings cool guest judges to hype the crowd; past judges include Torrey Smith from the Baltimore Ravens, Miss D.C. and many members of the school's football and basketball teams.
7. Puppies with Phi Alpha Delta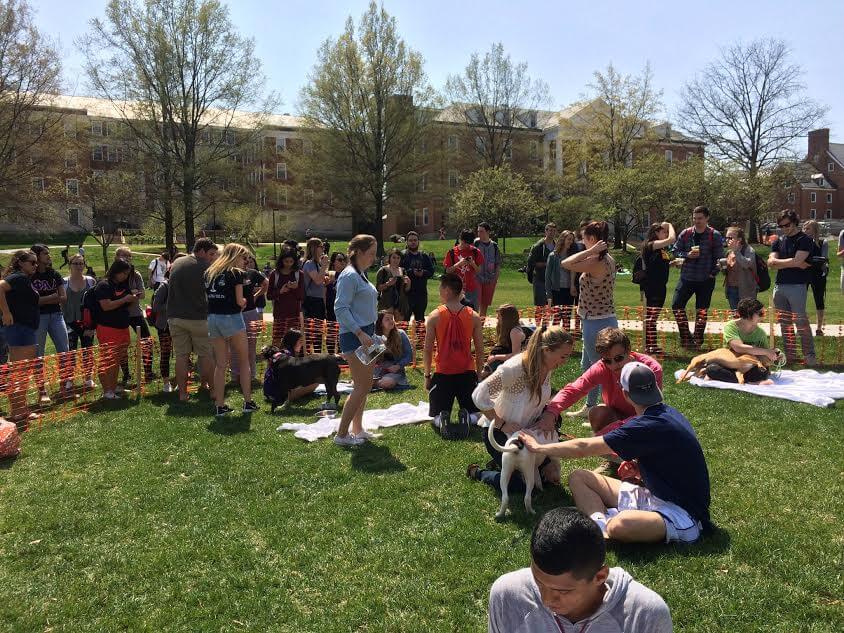 What's better than free food or swag on the quad? Fluffy, cuddly, yapping puppies, of course. Last year, Phi Alpha Delta (the Pre-Law fraternity on campus) held their first ever Puppies with PAD event. "Many people love dogs, including me, so bringing some dogs onto campus made it so that people could hang out with them, relieve some stress and give back to a good cause," said PAD's Vice President Angela Jacob. They brought in several dogs from the Prince George's County Animal Shelter that students could play with for as long as they wanted for a few dollars. PAD often takes fraternity members to the shelter to play with the animals, but this event let the rest of campus get involved. "Hopefully it encouraged more people to organize trips to spend time with the dogs and cats in the shelter," said Jacob. The best part? The $250 raised went straight to helping those precious pooches and the other animals at the shelter, leaving everyone (human and puppy) feeling fuzzy on the inside.
8. Delta Scoopsilon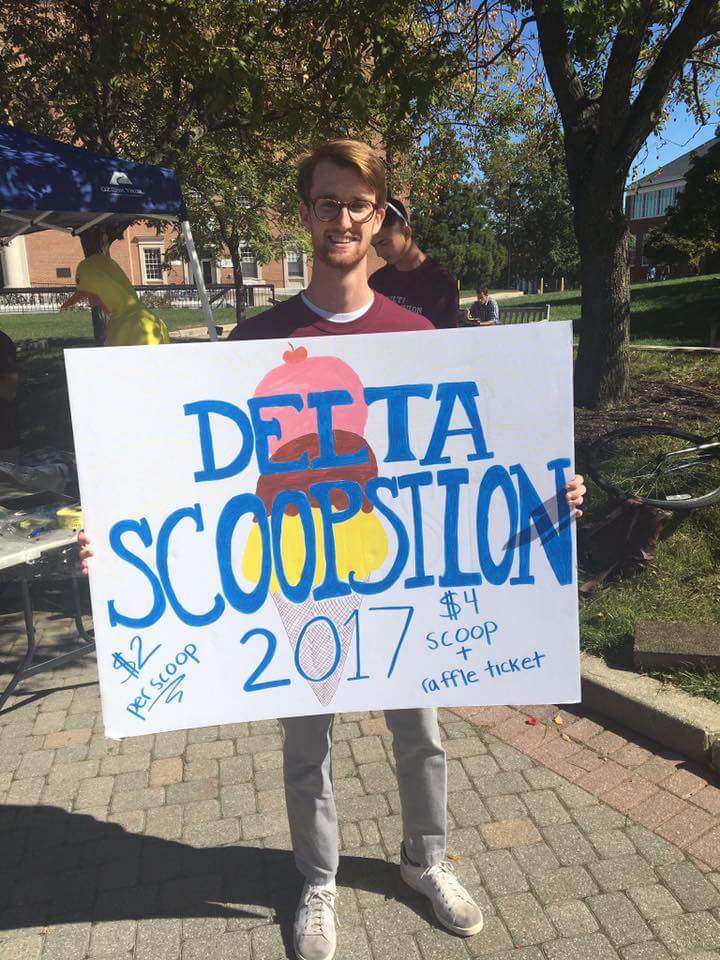 Who needs ice cream in the middle of the week? Everyone. To monopolize on this, Delta Upsilon, the first ever "non-secretive" frat open to all men who seek to better their character, holds an annual ice cream sale and party at Maryland Dairy Ice Cream. Two bucks gets you ice cream and another $2 gets you a raffle ticket for event t-shirts and Amazon gift cards. All proceeds from this event go to DU's Global Service Initiative. This initiative is both an international project and philanthropy for DU; the brothers go to places like Jamaica to immerse themselves in a new culture and provide hands-on labor to those in need. Buying a cheap scoop of ice cream at Scoopsilon leaves you with the satisfaction of helping these brothers make change in underprivileged countries. What more could you want?
9. Gamma Phi Beta's Moonball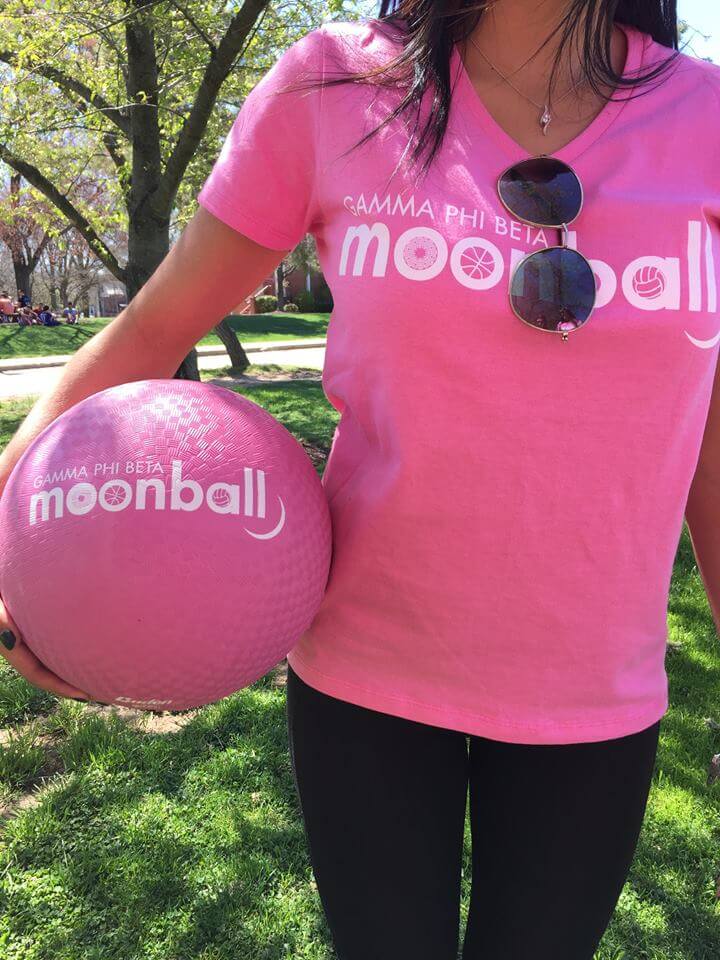 Most college students forget their high-school gym class memories. But one sport still brings together college kids for some friendly competition: kickball. Gamma Phi Beta Moonball Tournament raises money for their philanthropy Girls on the Run, which encourages and supports girls to live happy, healthy and confident lives. Teams from different Greek organizations compete against other chapters to win trophies, bragging rights and the satisfaction of helping others. "I had a great time hosting the event because it was so much fun seeing so many people having fun at something we hosted. I loved hearing people come back to me days later saying that had a great time at our Moonball," said Gamma Phi Beta junior Sanchali Singh. Events like Moonball bring Greeks together to create a stronger community.
10. Circle of Sisterhood Thrift Shop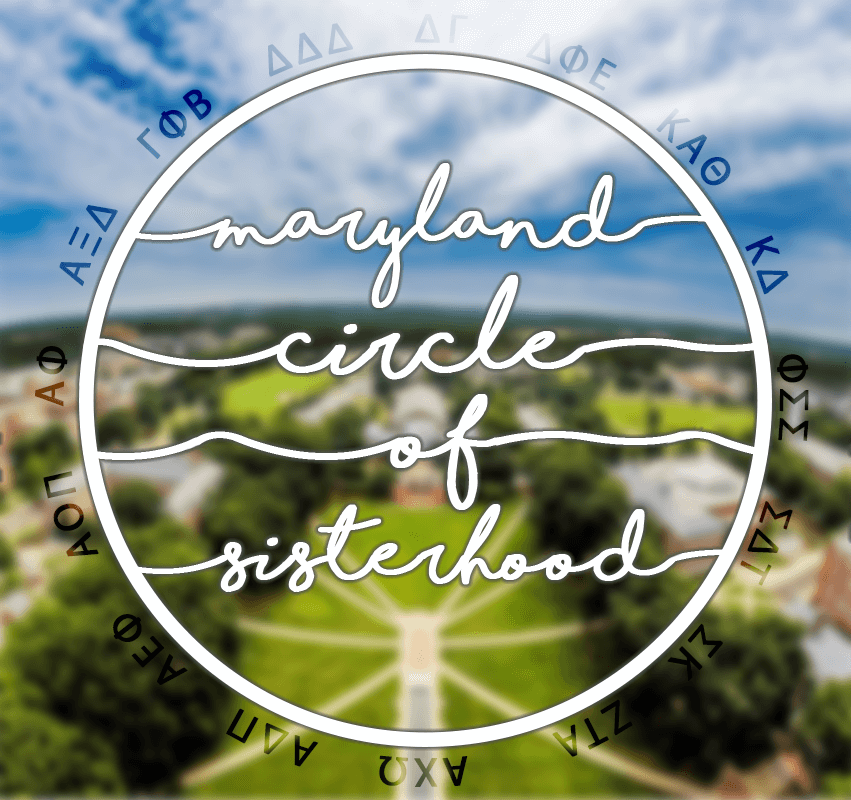 Get cute clothes for a cheap while also cleaning out your closet at the Circle of Sisterhood Thrift Shop. The Circle of Sisterhood involves every sorority in the Panhellenic Association at UMD. "[Thrift Shop] was a great set-up of clothes from women in Greek life from all over. They made the prices really low so it was easy and exciting to get into it and walk away with a few outfits," said Katie Lindsey, a sister of Gamma Phi Beta. Don't spend your hard-earned paycheck on brand-new Lulu Lemon leggings. Instead, buy the maroon joggers and knit sweater from a sister from another chapter. Plus, you get to help out a good cause. The Circle of Sisterhood Foundation serves as the official philanthropy for UMD's Panhellenic Association and aims to provide educational opportunities to women, especially those with lower incomes. Lindsey said, "I also loved how sustainable it was with reducing clothing waste on our campus and making a profit for [the organization]." The shop sets up during PHA Pride Week in mid-September, helping unite sisters old and new.
It's a challenge to find a parking spot for Greek meetings and events without the fear of a $75 ticket. Check out Off Campus Parking (OCP) for a more flexible and convenient option. Where else can you park with OCP?
Old Plato's dinner site
Quality Inn lot
Bagels n Grinds behind the Hotel at The University of Maryland "The Big Flat Lot"
4350 Knox Road lot
8400 next to The View
Norwich Road, site of the old Sigma Chi
Go to SpotHero and book your spot.