Welcome to fall semester, Gators. We can all agree that summer was a refreshing and much needed break. But to be honest, while there were GoPro worthy days at the beach, amusement parks and maybe even in a super cool city, you must admit you spent most days in the same t-shirt keeping warm under the heat of your laptop while binging on Netflix. Well, gone are the days of napping out of boredom because events at the University of Florida will keep you entertained and proactive all year long.
1. Gator Growl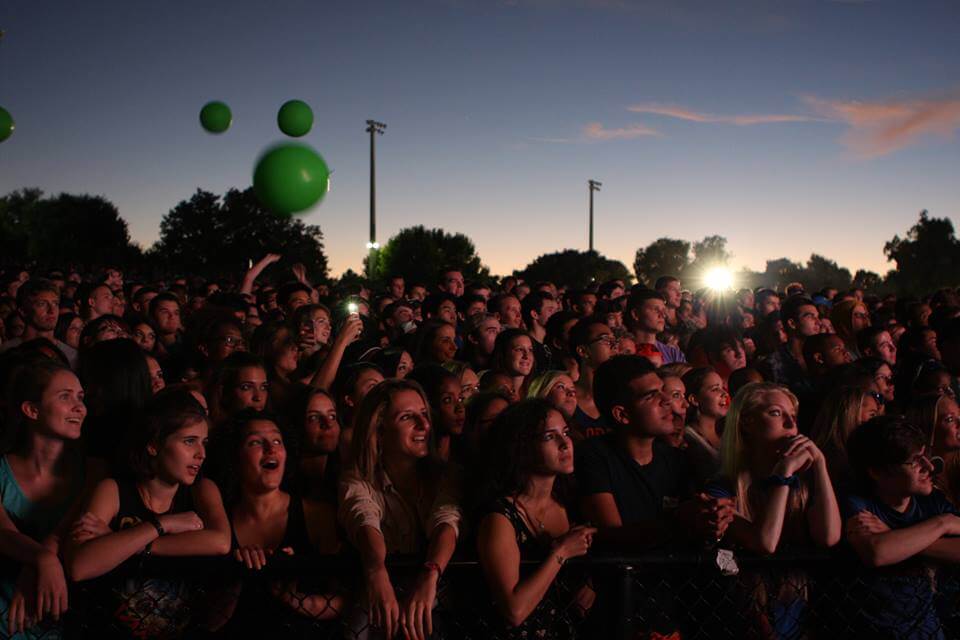 You thought homecoming in high school was fun? Homecoming in college is legen–wait for it–dary! Retire your Wacky Tacky Tuesday outfits and get ready to bleed orange and blue like never before. To pump everyone up before the big hoco game, student government presents one of the biggest concerts Gainesville has ever seen. Gator Growl, hosted on Flavet Field, has welcomed performers like T.I. and Echosmith and comedians like Aziz Ansari and Kevin Hart. Ah, nothing beats football season and the ridiculous amount of pride basically all of Gainesville has for the Gators. "One might think this event is just another pep rally to promote spirit, but it is much more than that. Whether you're an attending freshman or graduating senior, students realize that being a Gator at the University of Florida is about joining a much larger family that comes together each year for one night that will create lasting memories," Executive Producer of Gator Growl 2016 Millie Llanes said.
2. Great Underwear Dash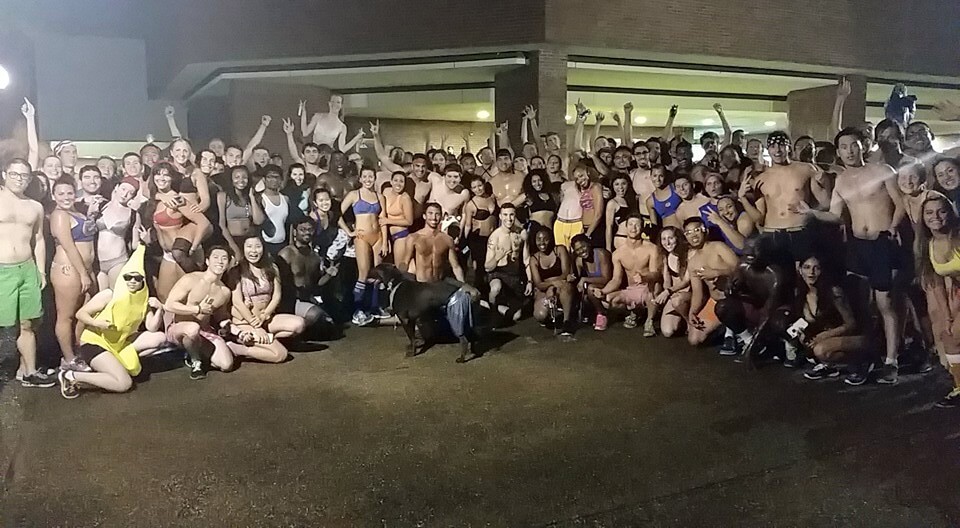 Imagining your peers in class naked usually helps when delivering a presentation, but what would you do if when leaving Marston one night you saw a group dashing through Turlington in their undies? The Great Underwear Dash invites the entire student body to show up at Turlington Plaza, strip to their undies (staying fully clothed is acceptable, but no nudity) to donate the clothes off their backs to the Saint Francis House shelter and run on a set course through campus. "Students can expect to have the most liberating experience of their lives. There's also a little bit of awkwardness, but it's the fun kind that builds friendships," junior Dakotah Diaz said. A lot of people show up to Mid half dressed anyways, so this won't shock everybody.
3. ACCENT Speaker's Series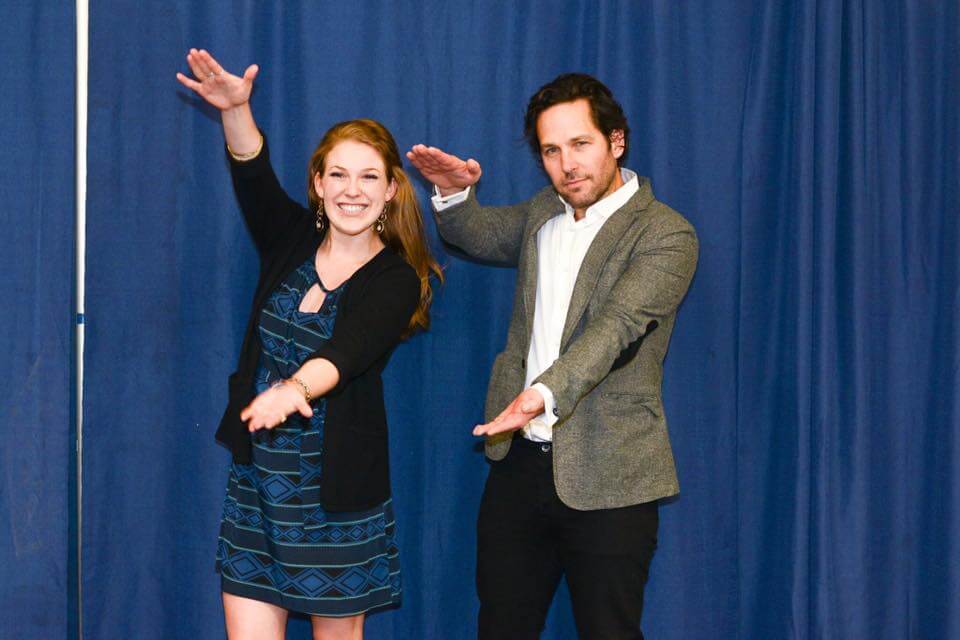 Ever heard of Human' of New York? The man behind the camera, Brandon Stanton, visited UF not long ago to speak to students about his journey and success through his inspirational blog posts. You know James Franco? Hottie actor and brother to other hottie actor Dave Franco? He too made a pit stop in The Swamp to talk to UF students. Paul Rudd? Yeah, that Paul Rudd? Stopped by last spring. These appearances were only possible thanks to the largest student-run speakers bureau in the nation–ACCENT. Only at UF can you see movie stars, activists and comedians for free and at convenient locations on campus. They hold events throughout the entire year except for summer, so keep your eyes and ears open for the next one.
4. Servant Leader Series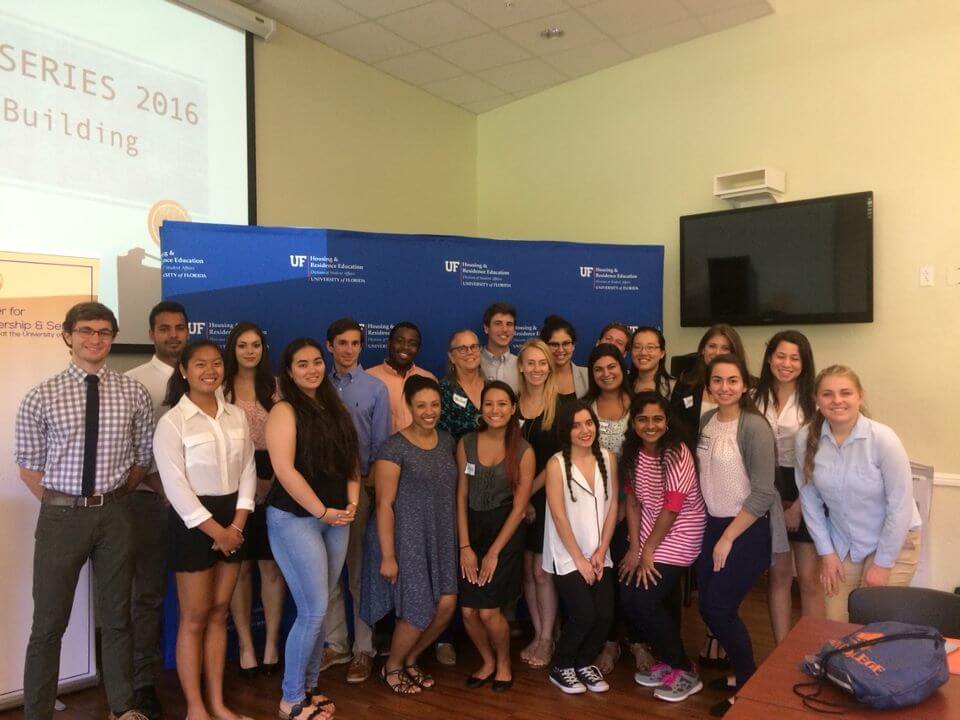 Taking summer classes can feel like a drag. Taking classes during any semester feels like a drag really, but we understand and appreciate the benefits it brings us. If your luck keeps you on campus through the blazing Florida summer, and you want an opportunity to build professional skills and learn about service opportunities, the Servant Leader Series has you covered. "The SLS started because there was a lack of servant leadership development opportunities at UF. Over the course of several days, students engage in interactive and thought-provoking leadership activities that focus on service before leadership," President of Innovation Academy Serve Jason Cochran said. Hosted by IA Serve and the Center for Leadership and Service, the SLS has welcomed guest speakers like the mayor of Gainesville to speak about serving the community in innovative ways. Registration takes place at the beginning of summer, and there are always free snacks at each workshop.
5. Gator Nights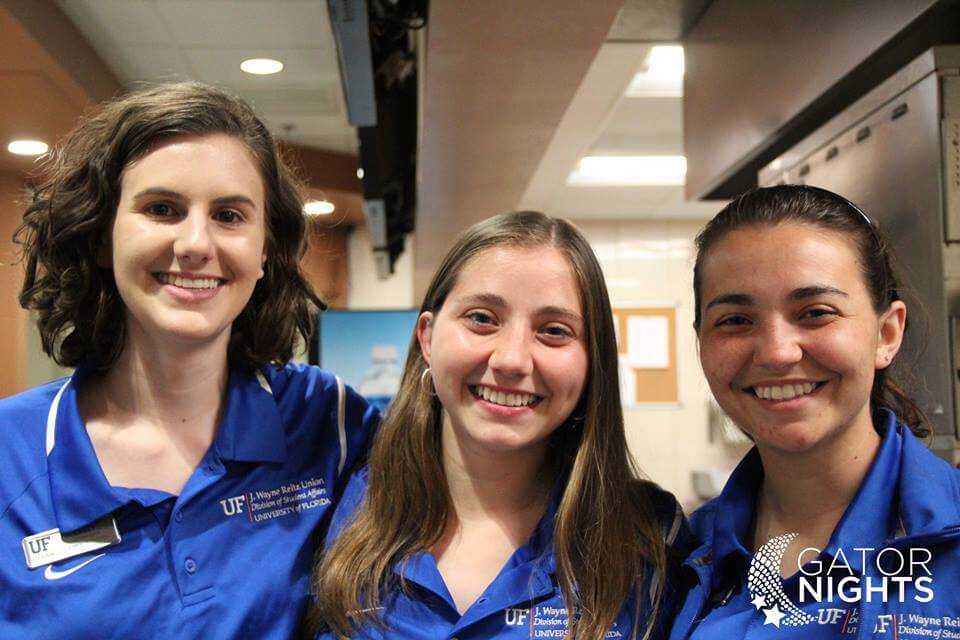 "Always Friday. Always free." You may have seen a sign bearing this quote around campus and wondered what the heck it's talking about. Let me introduce you to Gator Nights. Many college students reserve Friday nights for shot gunning cans of Natty Light, while many others still prefer good, sober fun found in the Reitz Union (unless you pre-game of course…that's always an option). Every Friday night in the Reitz Theater, students can watch a free movie, eat free snacks, play free games and take home a free craft. Gator Nights don't screen shitty movies either. This past year they played Batman V. Superman: Dawn of Justice, Allegiant, Deadpool and more. Stay until midnight and chow down on a savory midnight munchies snack that varies from week to week.
6. VISA Talent Show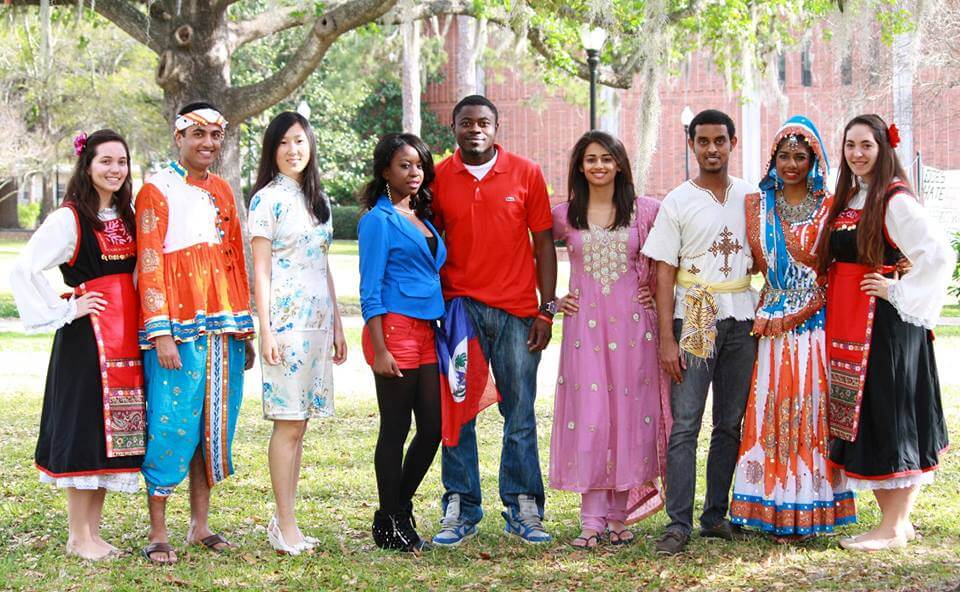 UF prides itself on diversity. With the opening of the new Reitz Union this year, UF provided VISA with brand new office space on the third floor. Opening new, shiny office doors is exciting for VISA members, but they get even more pumped when preparing for their annual talent show. "Students can expect to be immersed in culture through the course of the show. With many groups consisting of over 50 members, theatrics and storytelling through art, dance and costumes play a big role," VISA President Charly Cadet said. Undergraduate, graduate and PhD students from organizations like the African Student Union, Japanese Club, the Indian Graduate Student Association and more dance it out until a panel of judges crown the winning team. "It is not everyday you are exposed to such experiences. [VISA] honestly shaped my college experience and opened my eyes to the impact diversity and inclusion has in everything around us," Cadet said.
7. Holi
Red, blue, orange and purple powder flies your way. Your crisp white tee all of a sudden gets painted with your favorite spring hues. You're not playing paintball. You're at Holi. Holi is the Hindu festival of colors. But you don't have to be Hindu or Indian to attend Holi at UF. The celebratory event hosted by the Indian Student Association usually takes place in late March outside on a field. Everyone, regardless of race, gender or ethnicity, is welcomed to celebrate a new season and unity of diverse people. "Holi not only allows students to gain a new cultural experience, but also allows people to have fun. During the actual event the atmosphere is lively, and you find yourself throwing powder at anyone and everyone," Director of UF Holi 2015-2016 Dhara Patel said. You not only score on free admission, but also the local Indian food that's served afterwards.
8. TEDxUF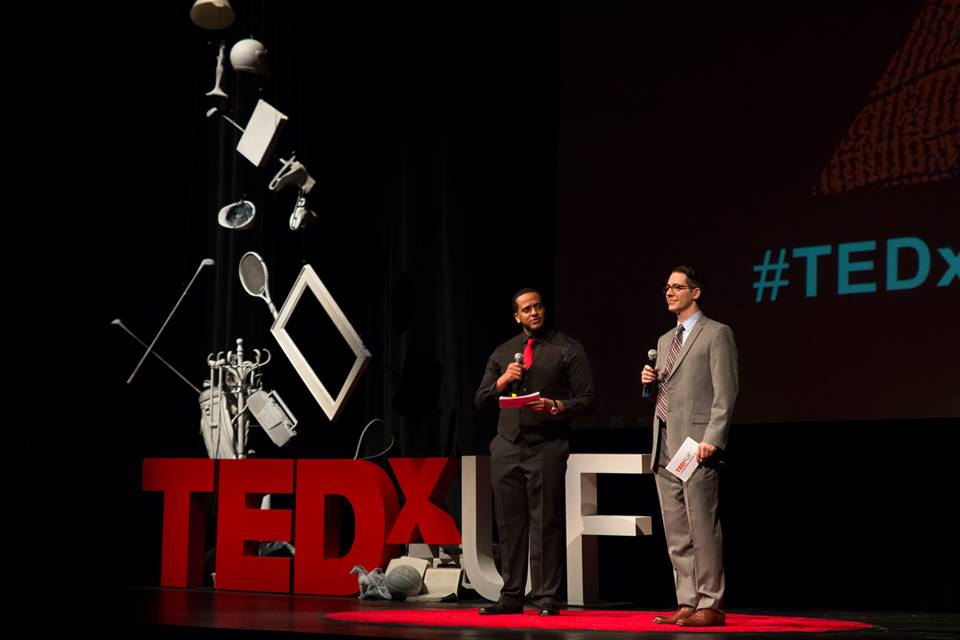 Not everyone has to be extremely famous, find a cure for a fatal disease or create a national movement to have thoughts worth sharing. Many individuals around us have done great things and students at UF bring them to campus through TEDxUF. TED Talks are presentations that share ideas or processes about topics ranging from technology, psychology and even ecology. If you find yourself attending a talk, be prepared to get inspired and reflect on your own amazing thoughts.
9. The Original Gainesville Food Truck Rally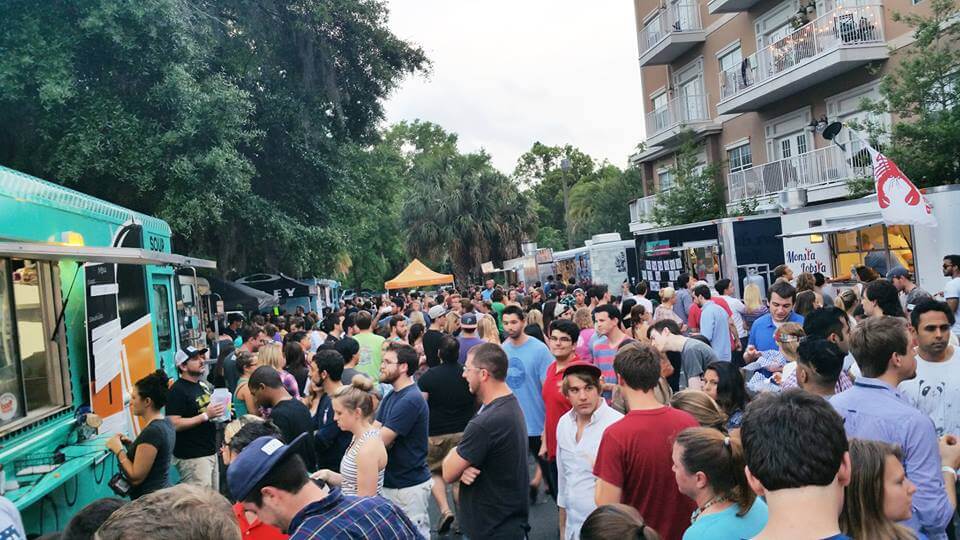 Your mom forced you to buy the meal plan because she's scared you'll die of starvation otherwise. And let's be real, all you can cook is spaghetti and the occasional mac and cheese. But once Gator Dining cookies don't cut it anymore and the salad bar at Broward proves its soggy sadness, head downtown to The High Dive. Nearly every Saturday night you can guarantee mouth-watering goodness from several local food trucks. They even offer options for vegans and vegetarians among dessert trucks, too. If you recognize the High Dive for its killer music scene, then get ready for this: the nights of the food truck rally, the venue hosts a free concert. It can't get better than killer food and music, amirite?
10. Gator Football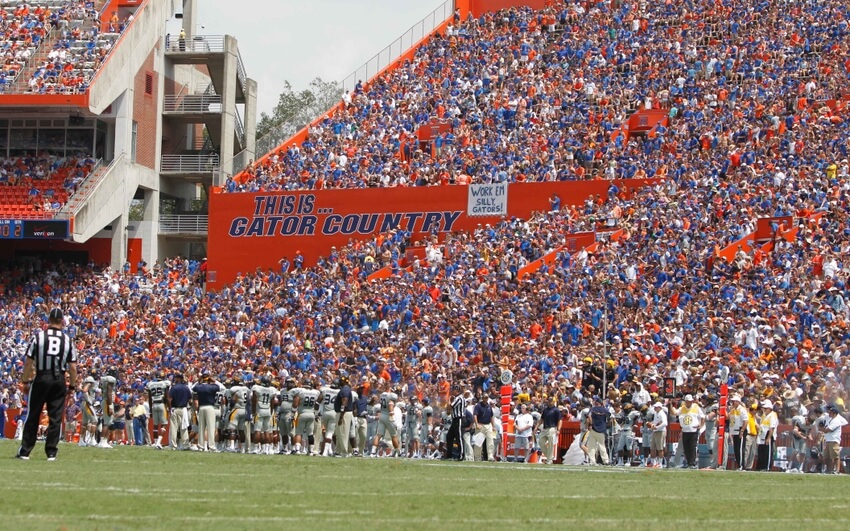 Would this even be a list about UF without mentioning football games? In Gainesville, roads get blocked off, people sell spaces on their lawn for parking and hatred for every other university in the SEC comes out in full force. If you don't get yourself tickets for a game in The Swamp this season, at least find a tailgate to party with. Everyone is welcoming and friendly as long as you rep orange and blue. Go Gators!