When you've spent your whole life living with your parents who provided everything you needed, how do you know where to start on your own? The summer before my freshman year at NYU, I desperately tried to find the ultimate packing list for my new dorm. None of them fit what I wanted. I ended up making multiple packing lists, reading endless blogs on dorm essentials and creating a never-ending amount of Pinterest boards. Now, having gone through a freshman year spent almost entirely in a dorm, I finally figured out the things that made my year more comfortable. While you always want to buy every possible thing you might need for your first year, it's best to stick with the basics and buy the fun stuff later. 
Read on for the top 10 best dorm essentials for incoming college students: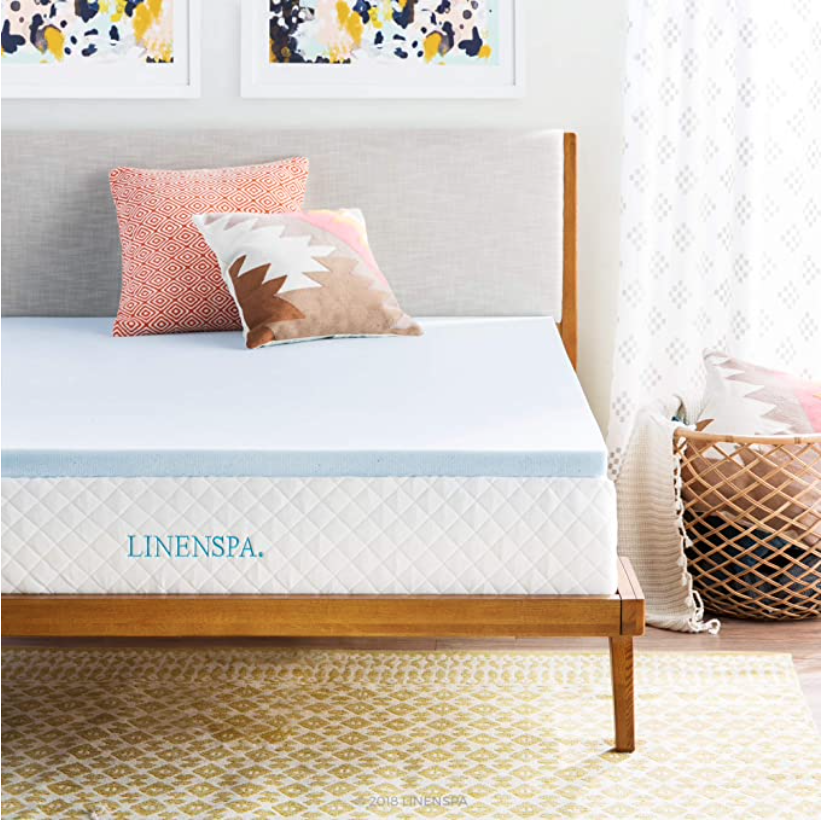 The mattresses that the dorms provide can't compare with the bed you slept on at home. They feel lumpy, tough and just completely uncomfortable. Whether you like your bed firm or softer, a mattress topper can make a huge difference. This one from Amazon fit my memory-foam needs perfectly and lasted two full school years. They range in price, but they help you get a good night sleep, even when that sleep only lasts two hours.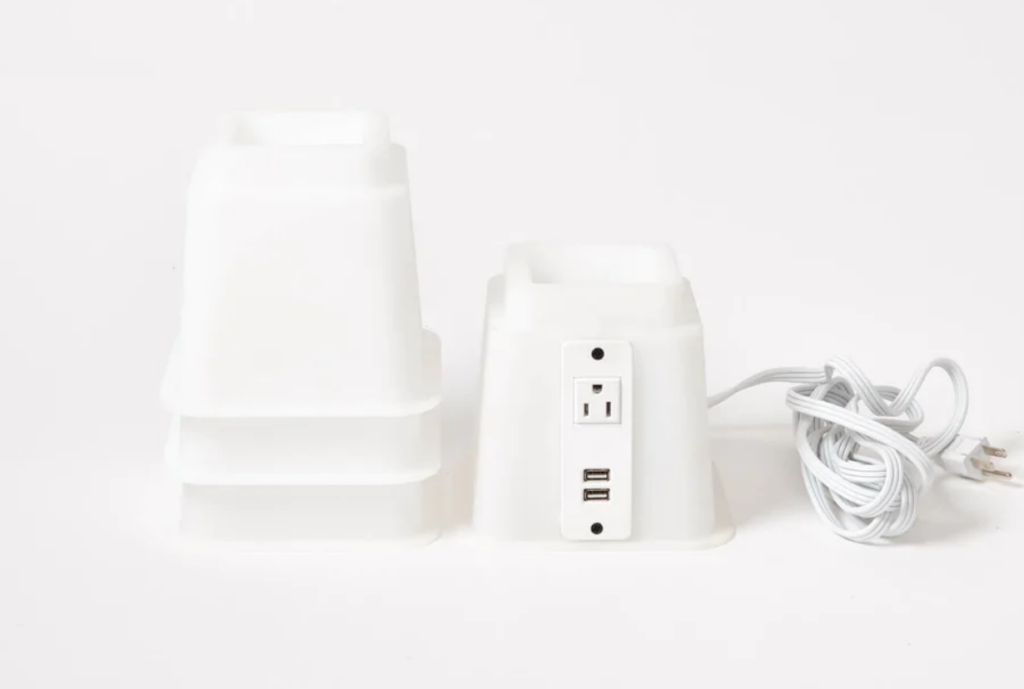 Hear me out. These may not seem like the most essential thing for your packing list, but I promise that one or two sets of these bed risers will make a huge difference. The tiny dorm rooms barely fit what you need, so you'll appreciate the extra space if you can get it. I bought these bed risers with outlets on one of them. The outlet gives me a perfect place to charge my phone and my Apple Watch overnight. Truly a game changer. I've used them in both dorms I lived in, and they sit under the legs on my bed in my apartment. Like I said: game changer.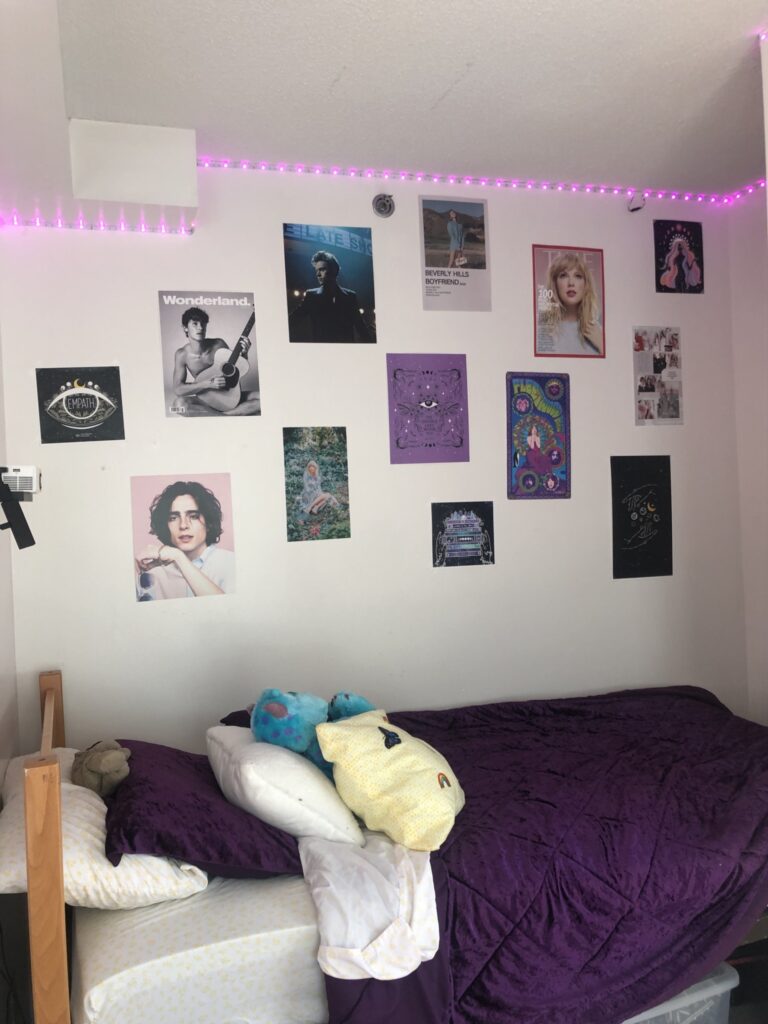 In my opinion, decorating holds the crown for the best part of moving into a dorm. You get to change it up completely from your childhood bedroom or make it similar, so it feels like home. Either way, putting some sort of color or vibrancy in the room makes it easier to come back to at the end of each day. 
Pinterest gave me the ultimate life hack for printing posters: FedEx. If you go onto the FedEx website and start uploading files, you can print them in three different sizes. For my dorm last year, I pulled images from Pinterest and printed a bunch of posters in all different sizes. It gave the room a lot of life, and I got to wake up surrounded by images of my favorite things.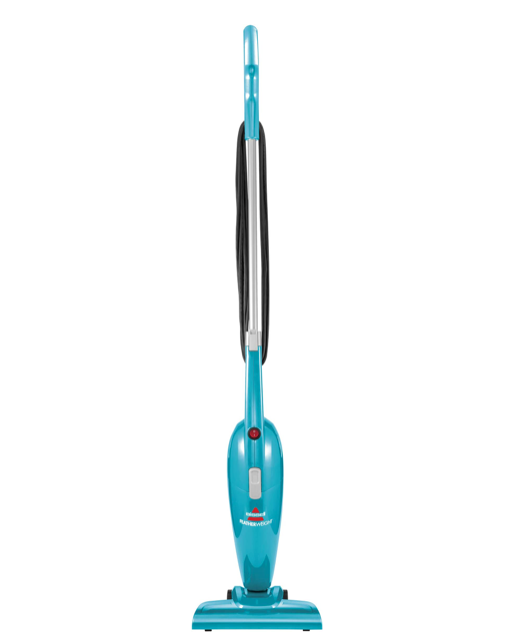 This small vacuum from Amazon changed my cleaning habits in the dorm. It is super easy to use and works on carpet or a hard floor. If you need a quick clean, this vacuum completes the job. I also used it for vacuum seal bags when I packed at the end of the year or switching out seasonal clothes. The dorm can get dusty and messy more than you might anticipate, so carrying your own vacuum helps. If you feel the need to clean, this vacuum's got your back. It can be taken apart into a couple pieces, too, for easy storage. Keeping your dorm clean helps make sure you stay in a routine and don't live in a mess. That's accomplished with a simple, quick vacuum of your room.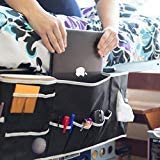 I love this bedside caddy. The options for bedside caddies never end, but the one I got for my freshman year (linked in the title) completes my organization. I've used it both years I lived in the dorms, and now I use it on my bed in my apartment. I put everything I need for getting ready for bed in there: medication, chap stick, my phone and watch (plugged into my bed risers), my journal and whatever book I'm reading. On the days when I want to sit in bed, but I need to work, my bedside caddy helps me hold any books or notebooks I might need. Of all these essentials, this one I highly recommend.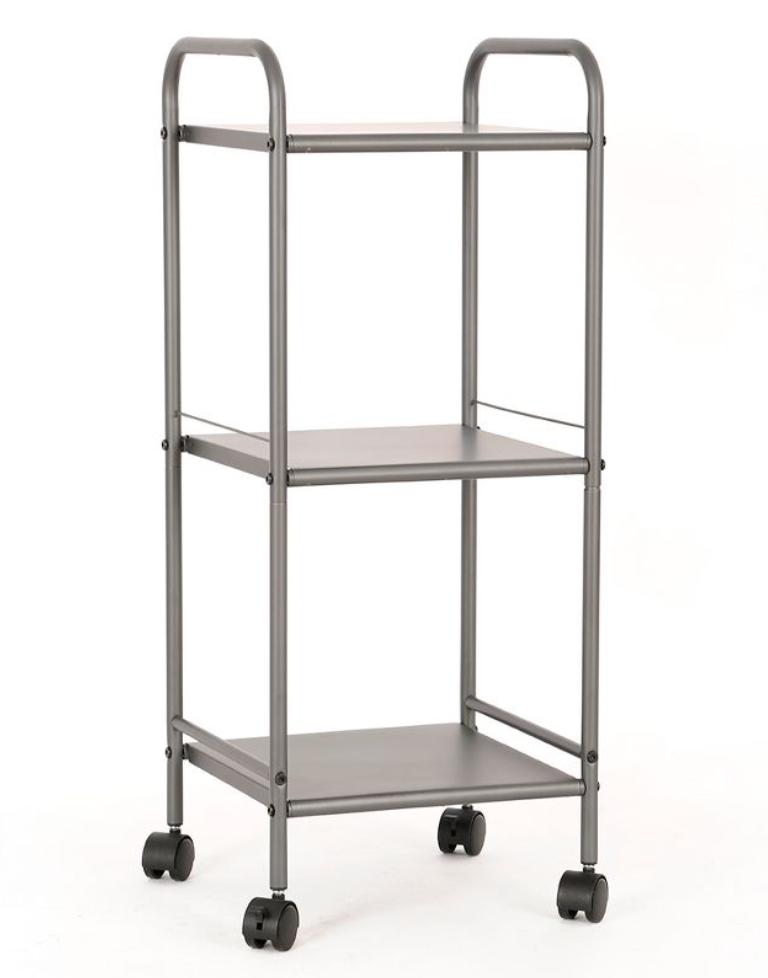 I found this idea on Pinterest, and I've never regretted getting a three tier rolling cart. My cart uses over the last couple years differed, but it always made storage much easier. Based on what I've seen, many people use it as a food cart, since first-year dorms don't offer pantries or places for food. I used it as a food cart in my freshman dorm; however, I received a kitchen in my dorm last year, so the cart worked for extra bathroom supplies and makeup. 
This year in my apartment, it's back as a food cart. You can roll it around anywhere in your room, so you can use it for pretty much anything you need. Also, it can be assembled and taken apart easily, so when you move out or pack it, you can store it with minimal effort and put it back together next year.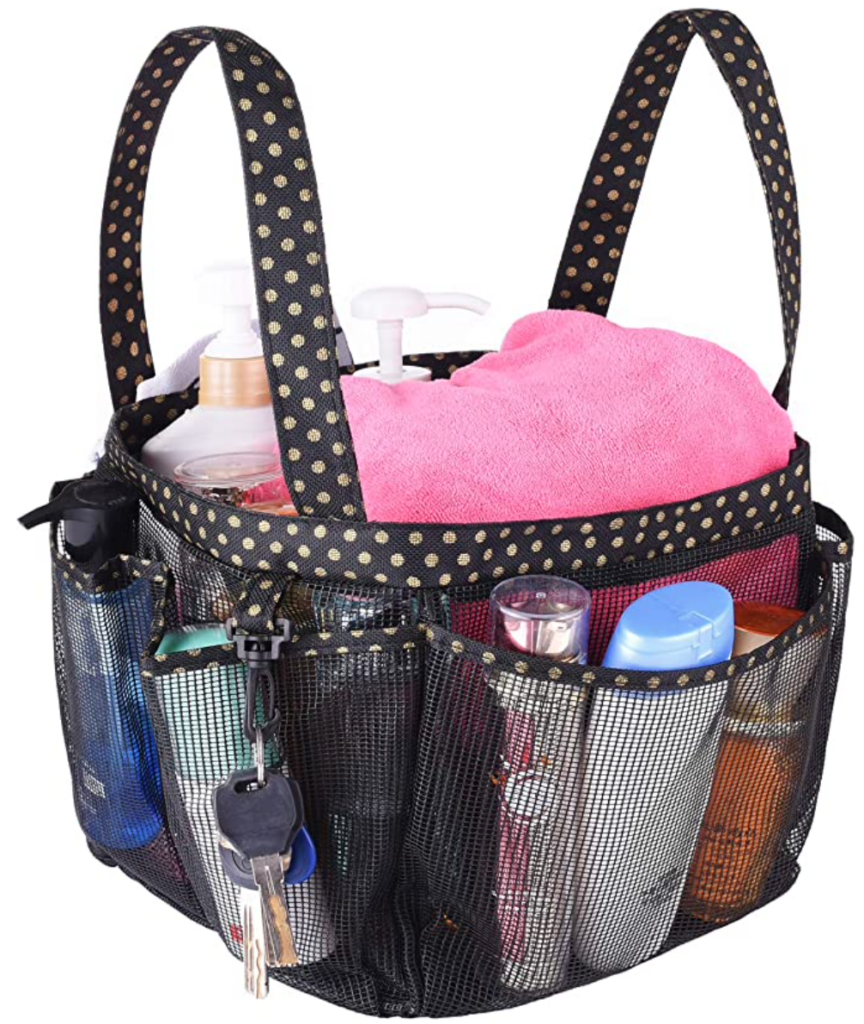 Dorm packing lists almost always include shower caddies, and it makes sense why. Many incoming students think, "I have a private bathroom in my dorm room, so I don't need a shower caddy for my shower stuff." Let me tell you: I have always had a private bathroom shared with roommates or suitemates, and I've still had a shower caddy every year of college. I use it to transport makeup, face products and any other regularly used bathroom products, so it saves space in the bathroom. 
Those who use communal showers need mesh shower caddies like the one attached in their dorms, since they hold all your shower items and maybe a little more. If I used a communal shower, I think I would get two shower caddies; one for my shower products and one for all the other things I needed. I highly recommend at least one mesh shower caddy for every college student.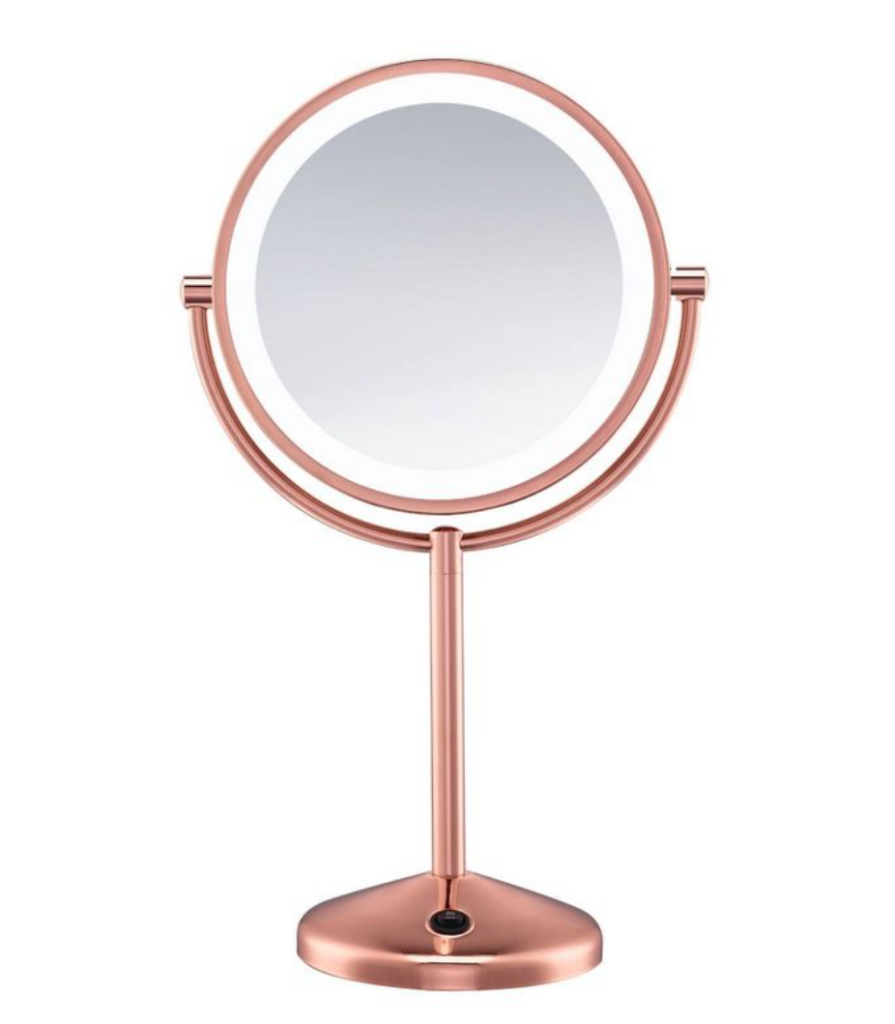 When you live with one to five other people in a dorm, you struggle to schedule time in the bathroom. In dorms, using the bathroom only for necessary bathroom activities — such as showering, brushing your teeth, washing your face, using the toilet, etc. — make everything much more efficient. Anything that you don't need running water or a sink for, you do in your room as a courtesy to your roommates. Luckily, I found a fantastic makeup mirror from Target that works perfectly. The LED light on it helps with any lack of light in the room, and its two sides offer the normal magnification or a smaller one for a closer look. This will make doing your hair and makeup at your desk much easier.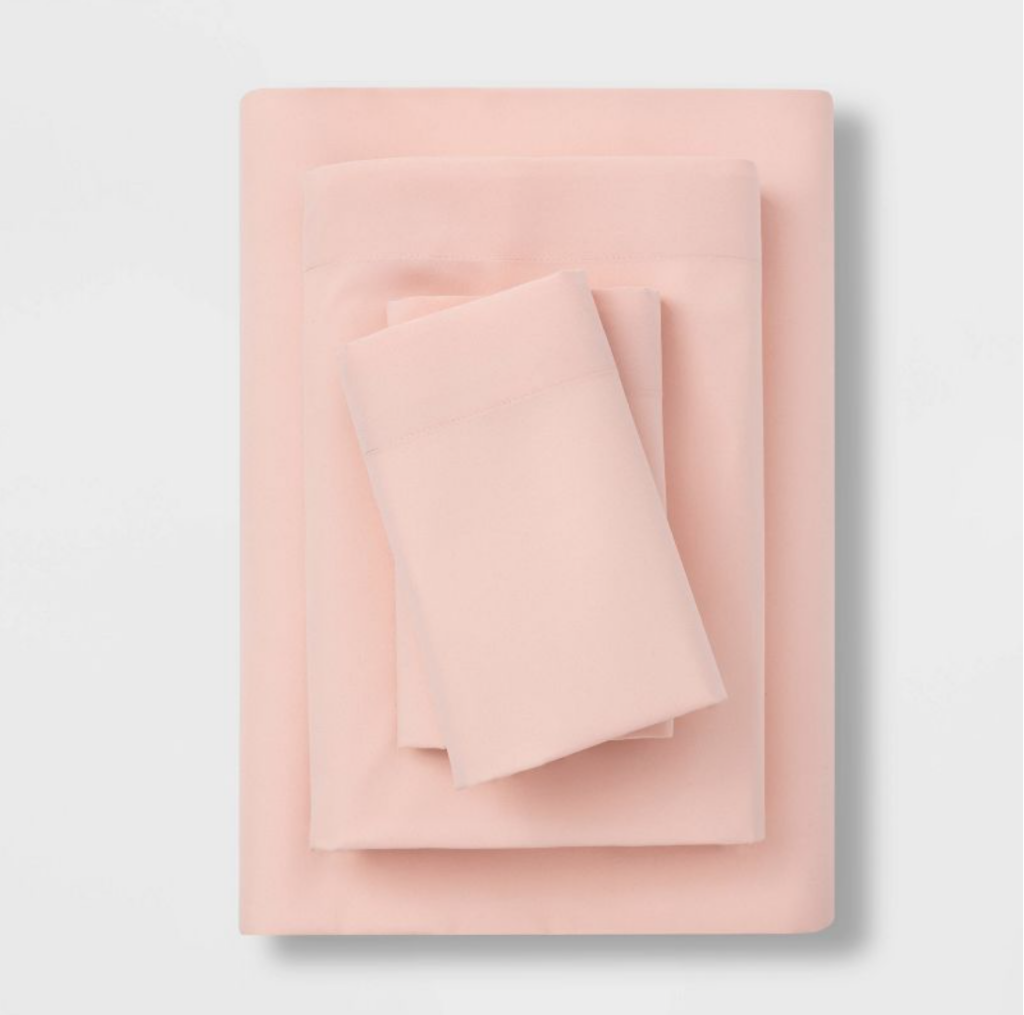 Adjusting to a college schedule challenges you. You do everything you can to take care of yourself and maintain a routine, but sometimes things slip through the cracks. For me, I often forgot to throw my sheets in with my load of laundry, and the thought of doing another load exhausted me. 
I then thanked my dad for insisting that I buy an extra set of sheets. I threw my dirty sheets in my hamper for my next load and replaced them with the extra, clean sheets. I bought these sheets from Target because they didn't dent my budget and worked as an easy substitute. They may not feel as soft as my regular sheets from Dormify, but they get the job done.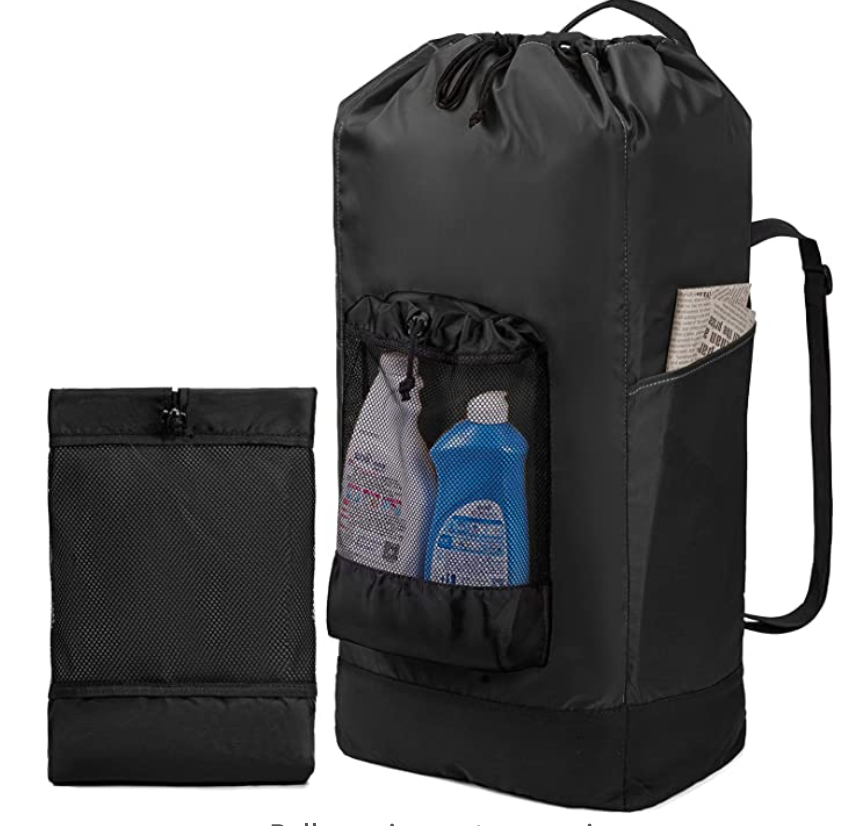 A lot of on-campus housing offers a laundry service, and while we love the convenience, the thought of carrying a heavy basket of clothes down to the basement laundry room haunted me. This backpack for laundry makes my life so much easier, even in my apartment. Even when it holds two weeks of laundry to do, it (just barely) fits everything. It also lightens the load — literally. Plus, the pockets on the outside and inside of the bag hold detergent, fabric softener, dryer sheets and any other laundry supplies perfectly. Its sturdiness works perfectly for holding laundry and transporting it.