You spent high school shaking with anticipation to attend your dream school. Everyone tells you how much college will change your life and how you'll discover yourself… but no one warns you about the intense college packing list. Creating a list of everything you need for college may drive you crazy even before you step foot on campus. We narrowed all the options down to 50 essential items that you need on your list, from first-aid to the affordable Wolf Motor Scooter. Put the worrying and anxiety behind you—we've got your back.
Check out the ultimate college packing list that you need to survive.
College Essentials
Price Varies
Rushing from Econ to the dining hall to band practice means you need a comfy bag. And your high school backpack might not survive the unexpected rainstorms that could happen at any point while walking across campus. The North Face Recon has you covered. It's padded and packed with pockets so you can master the art of shoving a laptop, four notebooks, pens and pencils and gym clothes in one backpack.
Check out this list of Top Backpacks for other quality backpack choices.
Price: $997.47
Ditch your ancient hand-me-down Acer. Sport a new MacBook Pro[with style instead. You won't survive college without a laptop. Be sure to take advantage of free apps or programs that your school offers like Microsoft Office.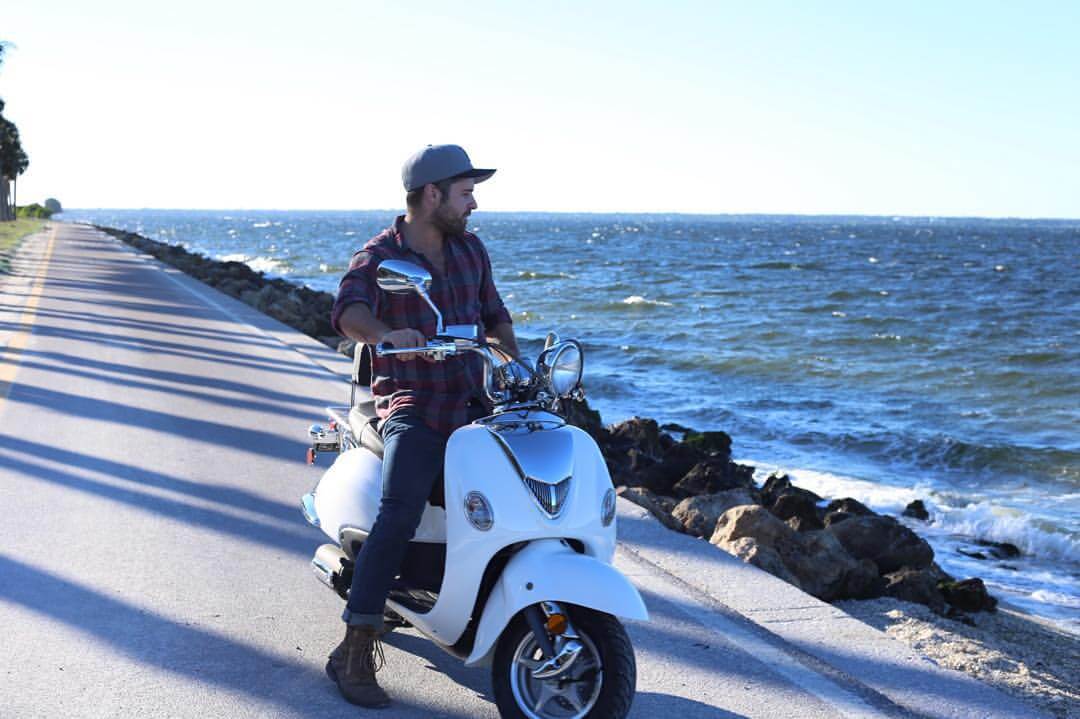 Wolf RX-50 MSRP: $1,099
With back-to-back classes, the 10- to 15-minute walk across campus turns into a sprint to save your attendance record. Skip the exhausting walk by scooting around campus with a Wolf motor scooter. It's a combination of affordability, quality and style. Want to embrace your inner superhero? Look into an RX-50 or Blaze and you'll drive around campus like Batman in his Batmobile. Want something more laidback? An Islander will do the trick. "I bought a brand-new Wolf Islander scooter and I haven't looked back since," University of Florida junior Brittany Kinney said. "I live off-campus and quite far off. With my scooter, I can get to campus in about five minutes and park in the lots right outside of my classroom building."
Price: $349
Pro tip: Look into noise-cancelling headphones. "Sometimes you don't want to talk to people on your walk to class. And most importantly, [headphones] make that 10-minute walk to your 8 a.m. when it's 40 degrees outside bearable," Elon University sophomore Samantha Glassman said.
5. Notebooks and planner – Five Star Spiral Notebooks and Lemome Planner
Planner Price: $17.19
Technology offers organized programs for taking notes or studying. But sometimes sticking to a pen and paper can be more effective. Who knows, maybe you even enrolled in a course where the professor banned laptops (so annoying, right?). For extra organization, find a planner that caters to your set-up and design preferences.
Price: $59.98
With great mileage comes great responsibility. Protect yourself while zooming around campus on your motor scooter. Scooter smart and wear a helmet to protect yourself.
Price: $15
Ever experience rain that soaks through any type of clothing, even your heavy-duty rain jacket? This rain only arrives at college campuses, apparently. Avoid showing up to class soaked making those squeaky noises with your shoes. Look extra fancy with a totes Bubble Umbrella.
Price: $29.95
Get sustainable and save money. With a BPA-free and insulated water bottle, like a Hydro Flask, you don't need to dash to a convenience store to buy water. "Using my own water bottle empowers me. I'm making a conscious decision to use less plastic," University of Vermont sophomore Carter Shapiro said.
Tech
Price: $18.21
Your dorm room only has one outlet. Your roommate locks eyes with you and lunges to claim the bed near the double socket. Let the power strip keep you from breaking out into a roommate war. One of these bad boys gives you maximum coverage to charge your phone and laptop and brew your coffee. Look into one with surge protection, like the Belkin power strip, to keep your electronics safe.
Price: $55.24
College thermostats refuse to work no matter where you go to school. In those blistering days of August or when your room turns into a sauna, plug in a fan to keep your cool (pun intended).
Price: $15.97
Imagine getting to school with your car overflowing with way too much stuff and remembering you forgot your only charging cord at home. Despite holding the title for the item most often lost, chargers need to stay on your radar when you come back to school. Otherwise your parents will think you went missing.
Price: $69.99
Need motivation to clean your room? Crank up the speakers. Need to get over a crush? Blast Lana Del Ray. Whether you want to get work done or jam in the shower, speakers come in handy. "Music can be really relaxing, and it just helps when I'm stressed. I would bring a speaker… to listen to music with friends or when studying," Cornell University sophomore Ben Boston said.
Price: $226.90
Netflix can't bring you reality guilty pleasures like The Bachelor or Fixer Upper. Get your floor together to watch the finales of your favorite shows live. It doesn't matter if you get a 30-inch or a 60-inch, as long as you can watch some Parks and Recreation.
Price: $7.49
Ever experience a life or death situation when it comes to college? We're talking about something way worse than your dog eating your homework. "Some professors prefer USB copies of presentations," Glassman said. Grab a SanDisk USB for assignments and essays just in case your printer blows up or your professor all of a sudden wants a digital copy in class.
Printer Price: $67.78
You can probably write your paper in the amount of time you spend waiting in the printer line during your college career. Skip the line and the printing fee by purchasing your own printer, like the HP Envy 4520. This way, you'll never need to leave for class 15 minutes earlier than usual just to print homework. Plus, this HP even prints photos for some much-needed dorm décor.
Price: $13.58
Does the world need batteries anymore? That's probably what you thought when you came to college without them. And then you realized literally everything needs them. Purchase some AAA and AA batteries for those pesky calculators and TV remotes.
Bedroom
Price: $22.99
Maximize space as much as possible. By hanging up your clothes instead of shoving it in a dresser, you'll free up more storage for blankets and shoes. If you want to get fancy, buy no-slip hangers to avoid those pesky shirts slipping off in the middle of your wardrobe crisis.
Price: $72.91
Wanting a bedroom that screams your personality starts with your bedspread. Find a comforter set that's not only comfy (and meets your university's bed measurements) but also accentuates your style and interests.
Price: $22.99
You'll find that your head may be the most important thing of yours for college. All the information and important points can be found in your brain—so treat it like royalty with plush, fluffy pillows. This will make your night's sleep and day's naps so much better.
Price: $59.99
Twin XL beds weren't made for you to love. If you want to sink into the depths of your mattress after a bad day, you need to invest in a fluffy mattress pad. Your muscles and bones won't stay strong well into your sixties if you don't give your body the sleep support it needs now.
21. Under-the-bed storage
Put the empty void under your lofted bed to use. Add plastic storage drawers or a couple of bins for out-of-season clothing, cleaning supplies, snacks or something else. "Under-the-bed storage is a necessity to because I put extra clothes that I'm not going to wear for a while in it and items I don't use on an everyday basis," Boston said.
We know you won't be using daylight to do your homework. For some reason, most students start their assignments after 10 p.m. the day before it's due. Get a desk lamp so you don't disturb your sleeping roommate (who somehow did their homework early—like a good student).
Throwing your shoes in a pile in a corner? That's a major no-no. With a shoe rack, make your room look a little tidier while also easily finding the shoes you want to wear in the morning.
Sure, your dorm room shouldn't be a spitting image of a Better Homes bedroom but keep it as tidy as you can. Ditch throwing your trash into the corner by finding a cheap wastebasket from Walmart or Target. Level-up and match it with your color-scheme.
Price: $47.91
You spilled your bag of Fiery Cheetos all over your floor and class starts in 20 minutes. Normally, you would've freaked out and cleaned it up on your hands and knees before running to class in a panic. Fret not, Black+Decker's mini-vacuum can save the day with a quick clean-up time.
Clothes
Price Varies
You know there's that one person who shows up to class drenched from the rain. Don't be that person. With a rain jacket, you won't suffer when your umbrella literally flips inside out from the wind. Save yourself from that embarrassment.
27. Professional Attire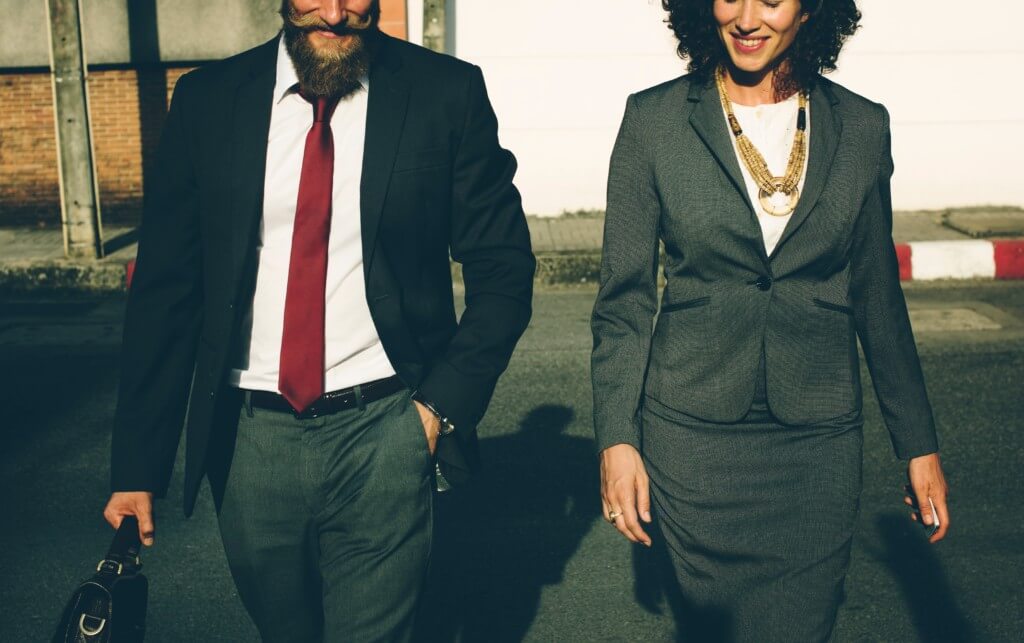 Ready to network? Career fairs, interviews and banquets call for professional attire. Give yourself a break from stressing about not owning a dress or pantsuit and pack something that says "hire me."
28. Workout clothes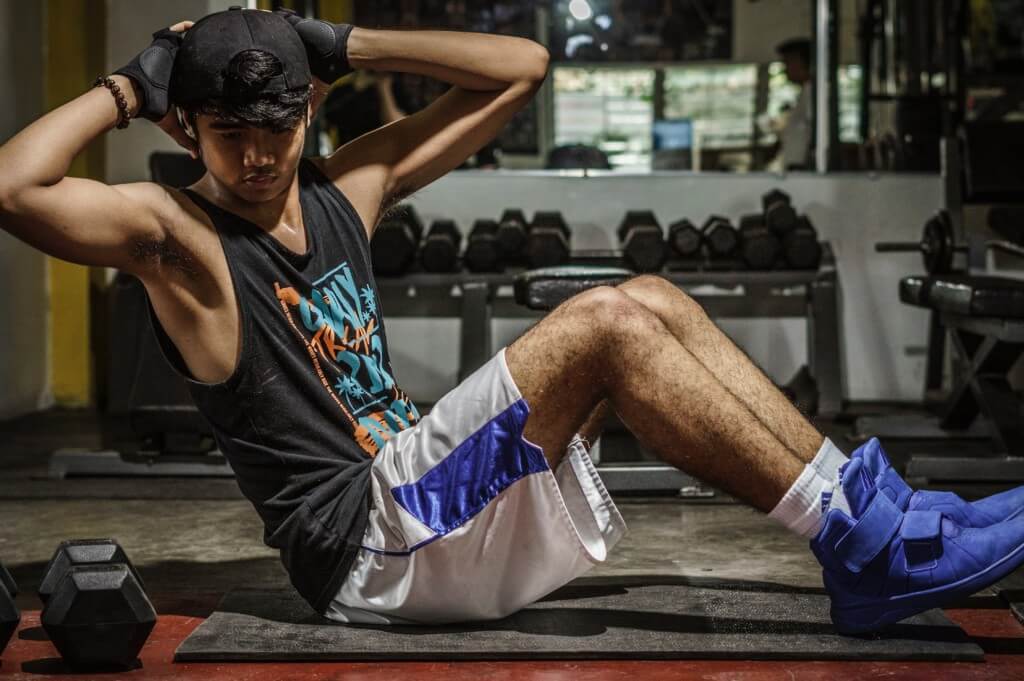 Make a pact with yourself to go to the gym at least once a week in college. Even if that promise fails, pack a pair of workout clothes for motivation. This way, when you decide that you really need to go, you're prepared to break a sweat.
29. Pajamas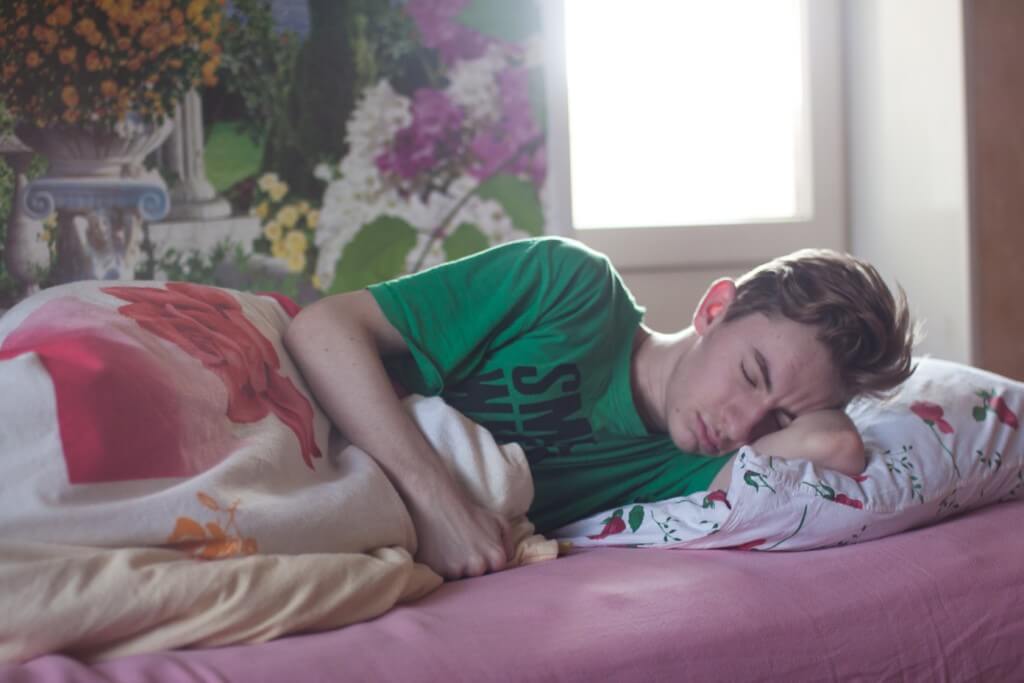 Whether you're the person who wears a pajama set at night or a big shirt and boxers, you want your comfiest pjs to ensure a good night's sleep.
30. Shoes than can be ruined

No one knows why tailgates happen in muddy, disgusting backyards. To avoid ruining your white pair of Converse or Vans, bring a designated old pair of shoes that can be worn to any venue.
31. Tons of socks
Pack as many socks as you can—from ankle to boot socks—so you don't need to go bare in the winter. "You want to be comfy when walking around campus and no one can be completely comfortable if they have to wear their favorite shoes sockless," Glassman said. "Also, they go missing a lot!"
32. 14 pairs of underwear (so you can avoid laundry)
No matter if your school blessed you with free laundry or not, you still need to actually do it. Where's the college-stationed mom when you need her? Bring as much underwear as you can so you can forget about laundry for weeks to come.
33. 10 Shirts
You can wear t-shirts for literally anything—from needing a simple statement-piece under your flannel or when you need to run to the grocery store for more Ramen. Pack them like your life depends on them.
34. Two pairs of jeans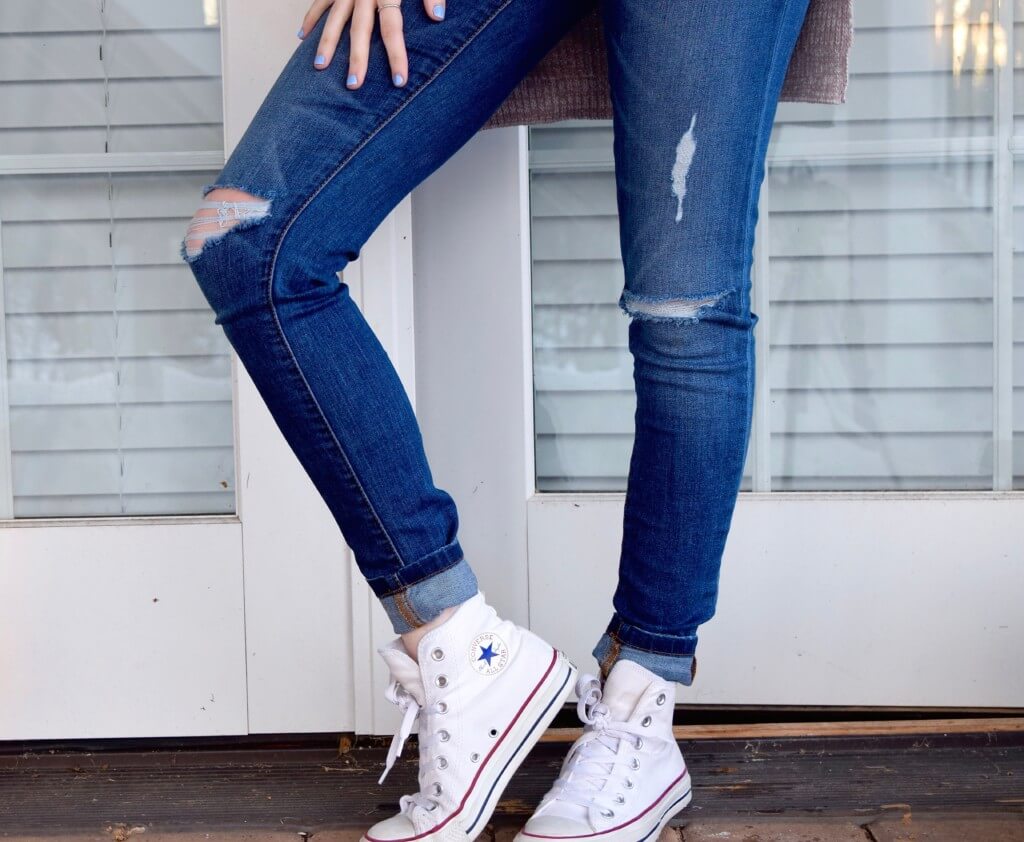 Oh jeans, a wonderful yet annoying presence in our lives. Yes, they go with literally anything and make our butts look good. But that's about it. Despite making our thighs chafe and us getting to class late trying to put skinny jeans on, consider them a packing list necessity. Pro-tip: You can wear jeans more than once before washing them.
Décor
Duck Price: $2.72
Command Strip Price: $7.99
Avoid the pesky damage fee from your dorm or off-campus apartment with sticky tack or command strips. You can hang posters, frames, key holders or anything else you can think of with Duck poster putty or any Command product.
Don't feel like texting your roommates or speaking to them at all? Jot down a quick message letting them know where you are or what you're doing so you can go on your merry way. Plus, you can accumulate cute messages from friends and others that pass by your room.
Nothing speaks your personality and interests like a good ole "Hang in there" poster. Hop onto RedBubble or Amazon. Thousands of designs will be at your fingertips, from inspiring quotes to bands and singers to even Stranger Things.
Kitchen
Need a fast breakfast after you snoozed a million times and woke up with only 10 minutes before your class starts? Pack bulks of snacks, like granola bars, pretzels or other products, to save yourself an un-needed trip to the grocery store. Bulk up on healthy food, like dried fruit or roasted chickpeas to save yourself from the freshman 15.
Price:$29.99 for 15
Look no further if you can't afford a meal plan. Bringing meal prep containers to college can serve as many things— they can hold the meals you've made for the rest of the week or they can serve as containers for leftover food. Bayco meal prep containers even keep your fridge organized considering they easily stack.
Invest in a set of a fork, knife and spoon as well as a good plate or two. This way, you can keep your space clean and lessen your ecological footprint.
The utensils and forks you bought won't clean themselves as much as you wish they would. Get some cheap dish soap, like Ajax or Dawn, to make kitchenware sparkle after cleaned. You can use dish soap at any sink from your dorm room sink to the communal kitchen and bathrooms.
Bathroom/Hygiene
Ever have the one nightmare about showering and realizing you didn't bring a towel with you to the bathroom? No one wants to go streaking down the hallway—from your own bathroom or the communal ones—so buy full-body towels. Make sure to add a washcloth to your list so you're extra clean.
You need those pearly-whites sparkling for that date or interview—or when you beg your professor for an extension. Buy some cheap, dollar-section toothbrushes and toothpaste so you won't find yourself in a morning-breath situation.
Communal bathrooms or not, all colleges students need a shower caddy. It organizes all your products for when you need to run to the showers or even bring them to a friend's place. Pro-tip: Purchase one with holes in the bottom for drainage.
No one wants to contract a deadly disease like Bill Murray did in Osmosis Jones. Avoid funky, dirty floors with shower shoes. We recommend the ones with "air-technology" that easily dry and rid themselves of bacteria.
We know you've thought about throwing all of your dirty clothes in a corner and calling it a day. That's a complete no-no. Especially if you want a semblance of a positive relationship you're your roommate. Even with the simplest laundry basket, your room will declutter and your trips to the laundry room will go 10 times faster.
Unfortunately there's no laundry fairy in college. Make your life easy with laundry pods so you can wear your clothes knowing they're as clean as they would be at home.
Theory: Every college dorm's drying machine sucks. Did we ask for one piece of clothing to dry and the rest to come out soaking wet after shelling out a couple bucks? Get a cheap drying rack just in case the dryers fail you or for delicate clothes you don't want to shrink.
A first-aid kit will help you skip out on a trip to health services with Band-Aids and Neosporin. "I think a first-aid kit is a necessity for everyone," Temple University sophomore Callum Hunter said, "There should be at least one per dorm room." Watch out for yourself, kid.
Price: $27.96
You woke up late, your interview's in 45 minutes and you still haven't showered. Skip the air-drying method you usually rely on and use a Revlon Leightweighthair dryer. This way, when you get to your interview, class presentation or anywhere else, you won't look like you just escaped a hurricane.
Bonus: The Fiber Lash Mascara by Simply Naked Beauty is every college girl's best friend for all day wear that's non-toxic, hypoallergenic, and natural.