I don't know about you but when deciding on a college, food turned into my deciding factor. Ohio State serves food at 30 on-campus dining locations with all types of cuisine. I knew coming here allowed me to enjoy barbeque, iced matcha and chicken tenders with fries. Did the dining halls fulfill all my hopes and dreams? I can say only partially. But still definitely better than any of the cafeteria food offered in high school.
Keep Reading for my list of the Top 10 Best dining halls on Columbus campus:
10. Curl Market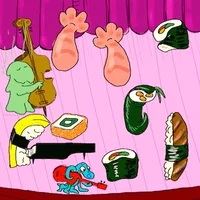 Like the name suggests, Curl Market is a marketplace style. For all needs and preferences, they serve deli style sandwiches, burritos, salads and sushi. Like other dining halls on campus, they sometimes serve limited specials to students. Making it perfect for all the busy students on north campus who need a dine-and-go or grab-and-go option. The place looks modern, making it hard to miss when rushing to class.
9. Kennedy Traditions
Kenney Traditions, one of the buffet-like dining halls located on south campus and serves you until you can't eat anymore. The menu changes from day to day making it perfect for those who get sick and tired of eating the same food. They serve barbeque, Asian food, pasta and all-day cereal for those who love to eat breakfast for dinner. Students with a large appetite will love Kennedy Commons. After finishing your main course, head over to the dessert bar for some ice cream with endless toppings.
"I love Kennedy Commons for the wide variety of food, from barbeque chicken with mac and cheese and cornbread to their taco and burrito bowl specials… It's all good! I love that they have fruit infused waters and how I can still use my dining dollars there even though I don't have a meal plan. One of my favorite places to eat on campus by far," Ohio State University junior Maddie Coppel said.
With so many specials and a large variety, you will never get tired of campus food. Kennedy Traditions creates the perfect place for all students looking for a bite to eat with or without a meal plan. Eat your fill here at the one stop shop. Prepare your appetizers, entrees and then dessert. You'll never have to worry about going hungry at Ohio State.
8. 12th Avenue Bread Company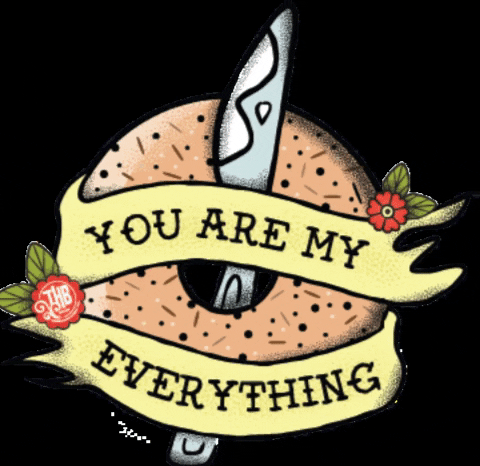 Another café for students on south campus, 12th Avenue Bread Company. 12th Avenue serves the same food as other cafes on campus. However, for ice cream lovers, this dining halls sells pints of Jeni's Ice Cream which originated in Columbus. For mid-day breakdowns over homework and classes, come to 12th Avenue to cure your troubles. Student living in dorms like Baker, Mack and Canfield may consider this dining hall their favorite for its close proximity to their dorms. This dining hall works perfect for a study break because you can go next door to Kennedy Commons.
7. Berry Café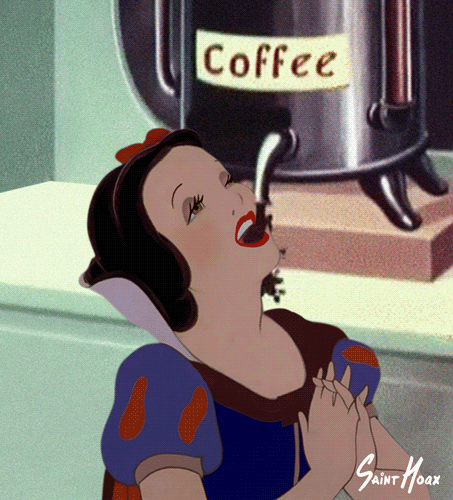 Words can't describe my love for the baristas at Berry Café who serve me my well-needed morning cup of coffee every day. This café located in Thompson Library where every student comes to study at least once during their academic career. So, after enjoying your coffee, bagel or parfait, head into the library to catch up on your missed assignments. One of my favorite spots on campus because of the convenience to the library along with its location towards the center of campus.
"When I visited my girlfriend during midterms, she took me all over campus to experience the dining halls. We spent a lot of time at the Berry Café which allowed us to study together over a cup of coffee. A plus side was that it wasn't too crowded," Kent State University junior Jack Madison said.
Students who enjoy a little background noise while studying should visit this café. It provides the perfect environment for people watching, drinking coffee and pretending to be busy. If you actually do study in public spaces, the café offers a quiet enough space to keep you awake and focused.
6. Marketplace at Neil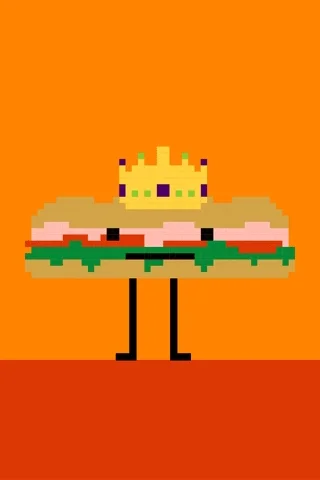 With this dining hall located towards the very south end of campus, it creates a far walking distance for some to get to. But Marketplace at Neil makes the trip so worth it. At Marketplace, students can enjoy subs, pizza, pasta, sushi and more. Marketplace also contains its own café serving the same menu as others on campus. With ample seating, students who find themselves on south campus should visit this dining hall. After your meal, head over to the mini convenience store for your everyday needs.
5. Woody's Tavern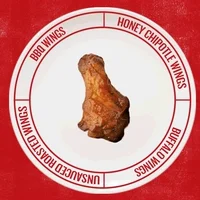 Last year, the university renovated Woody's Tavern giving it a moody atmosphere. This dining hall and its dimmed lighting creates the coziest bar like ambience. Best described as the bar atmosphere on campus with its TVs all over the room surrounded by lounge seating, bar tables and stools. Woody's serves wings, fries and calzones. This uncrowded hall also provides plenty of seating for its patrons. Located within the Ohio Union, this makes the location very convenient for students coming from north campus to south campus or vice versa.
4. Mirror Lake Eatery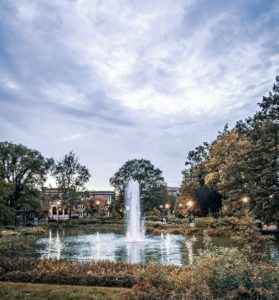 When I crave chicken tenders and fries with a milkshake, Mirror Lake Eatery immediately comes to mind. Even though it may contain a very selective menu serving only serving chicken tenders and fries, the sauce choices will please anyone. Their sauce section features unlimited choices from barbeque to buffalo to the special Mirror Lake sauce. After receiving your food, you can take a seat at one of their indoor tables or go outside to enjoy the scenery of Mirror Lake. Wherever you choose to sit, you will enjoy your meal with friends or alone on south campus.
"At Mirror Lake, the food is always fresh. I love eating the chicken tenders and dipping my fries in my milkshake," Ohio State University junior Sean Blake said.
If you love a classic meal, Mirror Lake makes for the best place on campus. They also serve vegetarian options with plant-based tenders. The meal ends on a sweet note with an iced Hawaiian role too making it the best quick and easy meal curing all the cravings. Whether stressed with finals or hungover from the latest campus event, Mirror Lake will provide you with a satisfying view.
3. Sloopy's Diner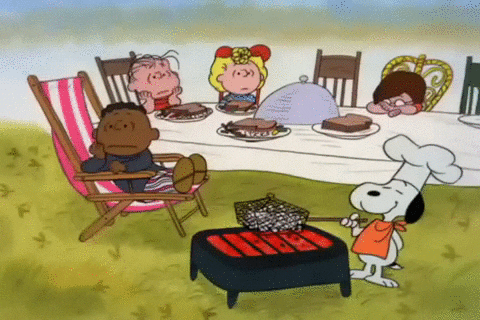 A must-stop on any list discussing campus food, Sloopy's Diner located in the Union. Very much like a 1950s diner serving breakfast, diner classics and sandwiches. You can also check off essentials of a 1950s diner like checkered floors and milkshakes. The best part of Sloopy's? This blast from the past diner serves students very late at night making it perfect for when studying super late or after a night out before 11:45 PM.
2. Scott Traditions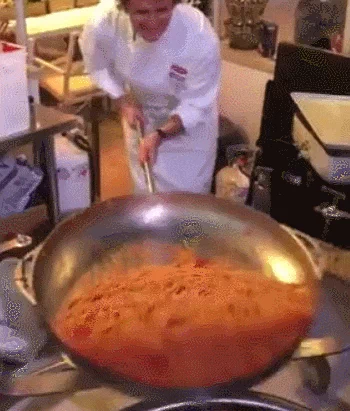 Scott Traditions, another one of the buffet/cafeteria style dining halls on campus. They serve food 12 hours of the day meaning they serve breakfast, lunch and dinner on north campus. Scott offers a large food variety full of everyday food. Enjoy entrees, soups, salads, pasta and ice cream at Scott Traditions. Some of their stations offer vegetarian, vegan and gluten-free options for students with dietary restrictions. Selections include plant-based replacements for meals with meat. To top it all off, Scott Traditions sometimes offer special nights that will serve specials like steak to students.
"Traditions at Scott is my favorite on campus dining hall and it's by a lot. It has all the best food and so much variety. I never get worn out of their choices," Ohio State University junior Gray Buta said.
Scott Traditions like Kennedy Traditions offer so many choices and specials that no one can ever get tired of. The buffet style offers you a chance to eat your fill until moving onto the next menu item. Located on north campus in a nicer building than most of the other halls, students can truly dine in style.
1. The Union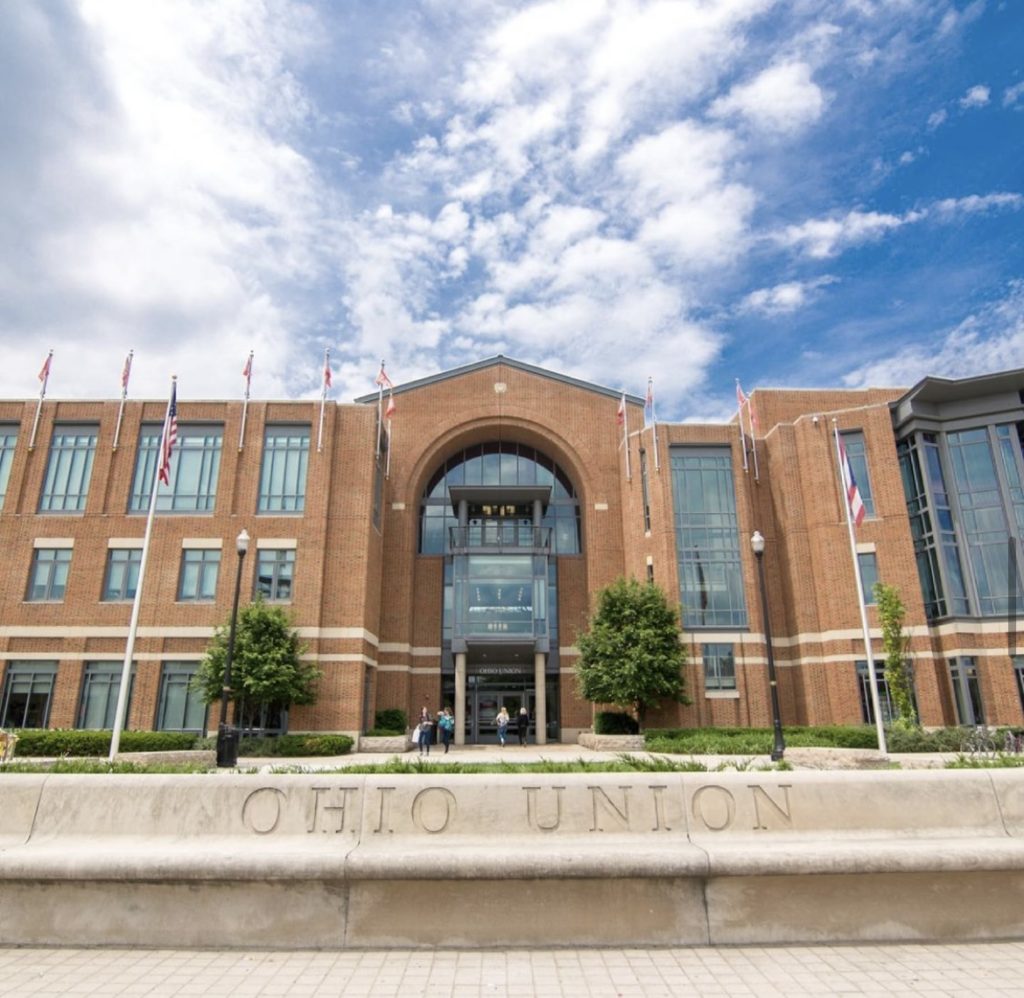 Since freshman year, The Union stands at the top of my list for favorite food on campus. This is mainly due to the many options offered along with ample seating. Here students can get a variety of different types of cuisine such as pasta, burgers, sushi, paninis and sandwiches. If you want a quick bite, there's also a café serving bagels, parfaits and coffee.
"I love the Union for how lively it is. There's also so many food choices that you can sit down with or take with you if you're in a rush. Plus, it's the perfect place for any picky eaters in your friend group," Ohio State University graduate Kelly Elwell said.
One of the busier spots on campus, the Ohio Union makes it perfect to hang out with your friends. Leading to students rushing upstairs to get a new student ID because we all lose ours. The center of the hustle and bustle of the university gives every student a reason to love being a Buckeye.