So, you want to take a vacation and you're fully vaccinated. One of the questions running around your mind must surely be, what do I do now? Many countries continue to abide by strict regulations. Traveling, even while vaccinated, drastically changed within the past year, but it has returned.
Check out this list of countries you might want to think about visiting.
(Note: Travel Advisories and conditions may change at any time.)
Level One — Exercise Normal Caution
(low security and safety risks)
1. Anguilla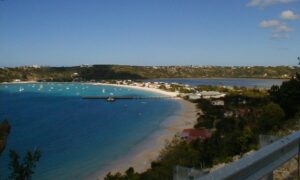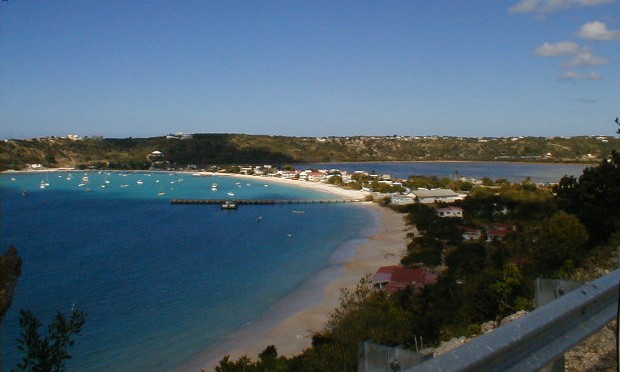 Though the island of Anguilla is quite small, the possibilities of adventure never end. During your stay, one place you'll be able to explore is the beautiful beach of Scrub Island. With just a few abandoned houses and birds flying all over, you'll be sure to immerse yourself in all the beauty Anguilla offers.
"Be patient," Tammy O'Hara, owner of the Brooklyn-based Million Miles Travel Agency, said. "Hold times for airlines and hotels are very high on call as employees get back to work."
"It is important to keep track of and respond promptly to changes so you can get to your vacation on time," says O'Hara.
Anguilla allows only fully vaccinated travelers to visit. However, there are certain requirements you must fulfill before entering. To visit the island, visitors must first complete an application. Then, after one to two business days, a travel concierge will respond via email with approval. While traveling to Anguilla, visitors must wear a mask and undergo temperature testing during their stay in Anguilla.
Approved Vaccines:
Pfizer/BioNTech
Oxford/AstraZeneca/Serum Institute of India
Moderna
Janssen/Johnson and Johnson
2. Iceland
One of the best things about Iceland has to be its glorious nature landscapes. For this summer, the sun remains in the sky for longer periods and keeps the weather warm, tranquil and cool. Perhaps you can take a trip around Iceland's Ring Road, where you can take a tour of the country's phenomenal landscapes with your own eyes.
As of July 1, 2021, visitors recovering from COVID and only fully vaccinated travelers can enter entry to Iceland. No quarantine or testing requirements necessary. Those who aren't vaccinated, must provide a negative COVID test taken three days before their flight and take another test once they arrive in Iceland. After their arrival, they must quarantine for five days and take another test after. Before even taking a flight to Iceland, all visitors must fill out a pre-registration form.
Approved Vaccines:
Pfizer/BioNTech
AstraZeneca AB/SK Bio/Serum Institute of India
Janssen/Johnson and Johnson
Moderna
Sinopharm/BIBP (Vero Cell)
Sinovac-Coronavac
3. French Polynesia (Tahiti)
Take a snorkel and dive and explore the waters of French Polynesia! Filled with beautiful blue lagoons and remarkable sea life like whales, dolphins and turtles, you'll be sure to have a wonderful time in this pristine paradise. From the tranquil paradise of Fare Beach, the white sandy island of Moto Tapu coral beaches such as Temae Beach, immerse your toes in the sand and daydream under the beaming daylight.
French Polynesia opened to fully vaccinated travelers on May 1, 2021. Children under the age of 18 are allowed to travel freely if they travel with fully vaccinated parents or legal guardians. However, a negative COVID test taken three days before their flight is required for those eleven or older. Like Iceland, travelers must complete and submit a pre-registration form at least six days before departure, which includes proof of vaccination.
Approved Vaccines:
Pfizer/BioNTech
Moderna
AstraZeneca
Janssen/Johnson and Johnson
4. Bermuda
Known for its pink sandy beaches and rich culture, Bermuda is a fantastic place to visit if you find yourself thinking about traveling. During your stay there, a notable thing to take pictures of is the island's colorful architecture. With their multicultural influences, these houses and buildings made of pure white roofs and stone are sure to draw your attention.
If a visitor doesn't provide proof of their negative test result, they will need to quarantine until they receive one while in Bermuda. Those who do arrive with proof of their vaccination and a negative COVID test must also take an additional test and quarantine. Once on the island, fully vaccinated travelers can explore freely. The country just asks that they submit their temperatures twice a day through an online portal, wear a face-covering in public areas and practice social distancing.
Approved Vaccines:
Pfizer/BioNTech
Moderna
Janssen/Johnson and Johnson
AstraZeneca
Level Two — Exercise Increased Caution
(heightened security and safety risks)
5. Germany
If Germany is a place you'd like to visit, why don't you make a stop at the Brandenburg Gate in Berlin? The historic destination stands at an enormous height of 26 meters high. The Brandenburg Gate is the last town gate of Berlin, Germany that also symbolizes the country's reunification.
As of June 20, 2021, Germany now allows unrestricted access, vaccinated or unvaccinated. Visitors from the United States must provide proof of their vaccination or recovery from COVID-19 or a negative COVID test. However, submitting proof of vaccination gets specific. A visitor needs to receive their dose at least two weeks before arriving in Germany and must possess physical proof of their status. Germany does not accept digital vaccination cards. But it's totally worth the sites and sounds!
Approved Vaccines:
Pfizer/BioNTech
Johnson and Johnson
Moderna
Oxford/AstraZeneca
6. Jamaica
While you're in Jamaica, make sure to stop by one of Jamaica's most popular beaches, Seven Mile Beach. At the restaurants and stores, enjoy food like grilled fish and king crab, or perhaps buy souvenirs from local vendors. Whatever you choose to do, the blue waters and warm beauty of Jamaica allow  you to take a step into the sun and enjoy your vacation.
All travelers to Jamaica must show proof of a negative COVID test at least three days before arrival to the island. Once they do land, travelers undergo a health screening and risk assessment. Non-residents stay in an approved "resilient corridor" accommodation: designated places for travelers that they must reside in during their stay in Jamaica. However, they're allowed to leave the hotel for tourism or to visit attractions listed on visitjamaica.com.
Approved Vaccines:
7. Morocco
Since June 15, 2021, international travel returned to Morocco. Travelers arriving from the United States can visit Morocco if they're either fully vaccinated or have received a negative COVID test three days before arrival. However, the U.S. Embassy does recommend travelers have a negative test result even if they're fully vaccinated.
After you've completed all the country's safety protocols, take a trip to Meknes. An ideal place to learn about Morocco's culture, Meknes holds museums with various paintings and historical artifacts that will surely make you appreciate your vacation even more. Time to bask in the sun and enjoy yourself off the coast of North Africa!
Approved Vaccines:
Oxford/AstraZeneca
BBIBP-CorV
Level 3 — Reconsider Travel Plans
(serious risk for safety and security)
8. Martinique
With its breathtaking scenery, ever-changing nature and majestic architecture, Martinique's a travel destination that should definitely be on your summer bucket list. Take in the sparkling waters of Les Salines, learn your history at the Schoelcher Library or take an adventure at Mont Pelee. In Martinique, the number of places to enjoy feels boundless.
Martinique allows entry based on a traffic light system. Countries receive designations: green, orange or red zones. Travelers coming from a "green" country must provide proof of a negative COVID test or be fully vaccinated. Currently, the United States and Canada find themselves listed as designated "green" countries. Fully vaccinated travelers also do not have to remain in quarantine upon arrival. Being vaccinated looks better and better, right?
Approved Vaccines:
Pfizer/BioNTech
Moderna
AstraZeneca
Johnson and Johnson
9. Egypt
One of the most well-known attractions of Egypt? The pyramids. The pyramids remain as one of the last remnants of the ancient world, with each dedicated to different periods of Egyptian royalty. The Great Pyramids of Giza, especially, were built when Egypt was one of the most powerful countries in the world. One of the three, the Great Pyramid, survives as one of the last Seven Wonders of the Ancient World. Who knows what you might find?
As of July 2021, Egypt resumed international flights. As seen in most countries worldwide, there's requirements for passengers to provide proof of vaccination or a negative COVID test at least three days before arrival. However, for North America, Japan, South America, London, and Canada, this deadline extends to 96 hours. Upon arrival, travelers must show proof of health insurance as well.
Approved Vaccines:
BIBP Vaccine
Oxford/AstraZeneca
Sputnik V
CoronaVac
10. France
As one of the most visited places on the planet, a plethora of activities and sights to see await you in France. You can stroll the streets and enjoy the beautiful architecture or stand in awe in front of the Eiffel Tower. In almost everywhere you go in Paris, you can see the influences of its Gothic style, natural stone and luxurious interiors. Whatever your choice, check out the steps to take to do it safely.
Like Morocco, France also runs a traffic light system, with the United States added to the list since June 2021. Fully vaccinated travelers and those who are traveling from "green" countries don't need to undergo quarantine measures or other safety regulations. For special attractions such as the Eiffel Tower, travelers must obtain a specific COVID-19 pass (to get the pass, travelers must be fully vaccinated, received a negative COVID-19 test, or proof that they are recovering from COVID-19).
Approved Vaccines:
Moderna
Pfizer/BioNTech
Johnson and Johnson
Oxford/AstraZeneca