Did you try to pry open someone's every thought on a regular Tuesday and somehow realized psychology was the perfect major for you? Don't worry, it's not just you. Chasing your dreams of studying psychology starts with choosing the correct school for your journey. Choosing may seem difficult, but you must look at the options available that can cater to all of your educational needs. Luckily, these nationwide schools ensure you'll make the best out of your psychology pursuit based on five essential criteria: best research resources, available psychology clubs and organizations, best professors and faculty, graduation rates and employment opportunities and rates for enrolled students. Your greatest adventures start soon, and it will be much more enjoyable with the right school for you by your side.
Check out the top 10 colleges for psychology majors.
10. Tufts University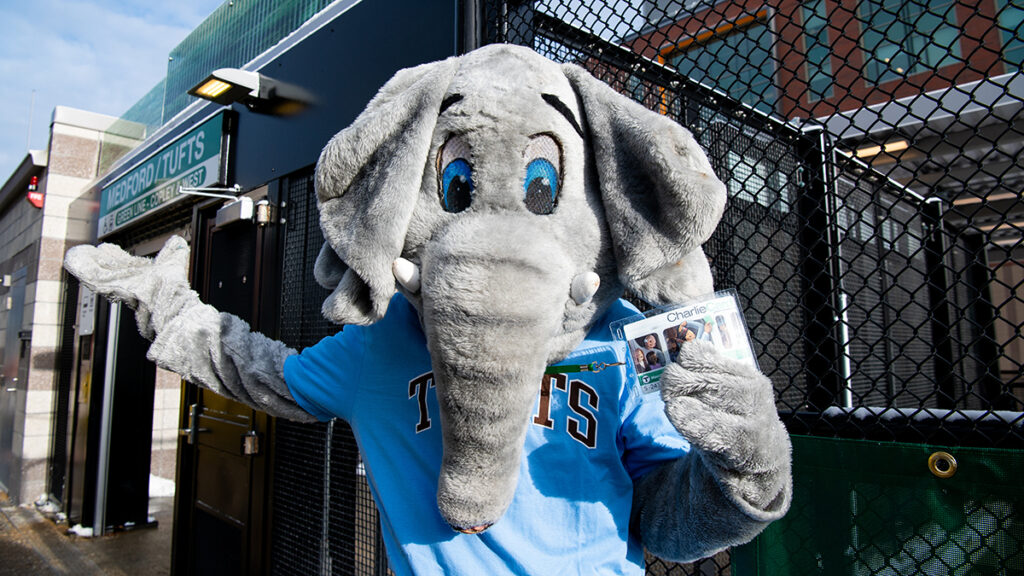 Founded in 1852, Tufts University, along with being a renowned private research university, contains a psychology program you won't want to miss. On the Psychology Department website, Tufts provides a list of research resources, such as research handbooks and guidelines for any future attempts at research projects, and even funding opportunities through national institutions to the students interested in research while studying.
Also listed on the Psychology Department site, you can find two psychology student organizations: Tufts Psychology Society and Psi Chi. The Tufts Psychology Society allows all students and faculty to engage in meetings and discussions focused on all things psychology. Psi Chi, as an honor society, promotes "excellence in scholarship" for psychology students as well as opening both local and national programs.
The university's successful rate of graduates show through the School of Arts and Sciences giving out over  1,182 bachelor's degrees in 2018. Even better, the school offers a list of organizations and career options ranging from psychotherapy to human resources available once you obtain your degree and take the next steps towards your desired career. Tufts will use all its might to give you a successful four years.
9. Pepperdine University

Pepperdine University, famous for its location in Malibu and being the Zoey 101 school, could be the university you never you knew you needed until now. The library information guides found on the school's website provide a range useful resources— from mental health statistics to informational videos— needed to prepare for your research on topics. With over 14 student organizations dedicated to psychology such as the Forensic Psychology Association (FPA), Research and Practice Team (RAPT) and Social Justice Collaborative (SJC), you'll surely be given a variety of options of organizations to join. Another plus to Pepperdine University includes the long list of psychology faculty that amounts to over 201 profiles, leaving you with several options to explore while studying.
"We [the psychology faculty] routinely engage in research projects with our students, some of whom go on to participate in our honors program and do research that regularly earns publication in professional journals or presentation at national or regional conferences. We also assist with internship placement and directed studies. Our small class sizes allow for our professors and students to get to know each other and interact on a more personal level. Our program is also strong in helping to prepare students for graduate school," Pepperdine University Psychology Professor Janet Trammell said.
Post-graduation employment factors remains an important part of choosing the university to go to. Luckily, in the Seaver Class of 2019, 69% of students received employment after graduation. Along with terrific employment rates, the graduation rates will stun with the Class of 2014 of the Seaver College reaching 79.5% in only four years.
8. Augustana College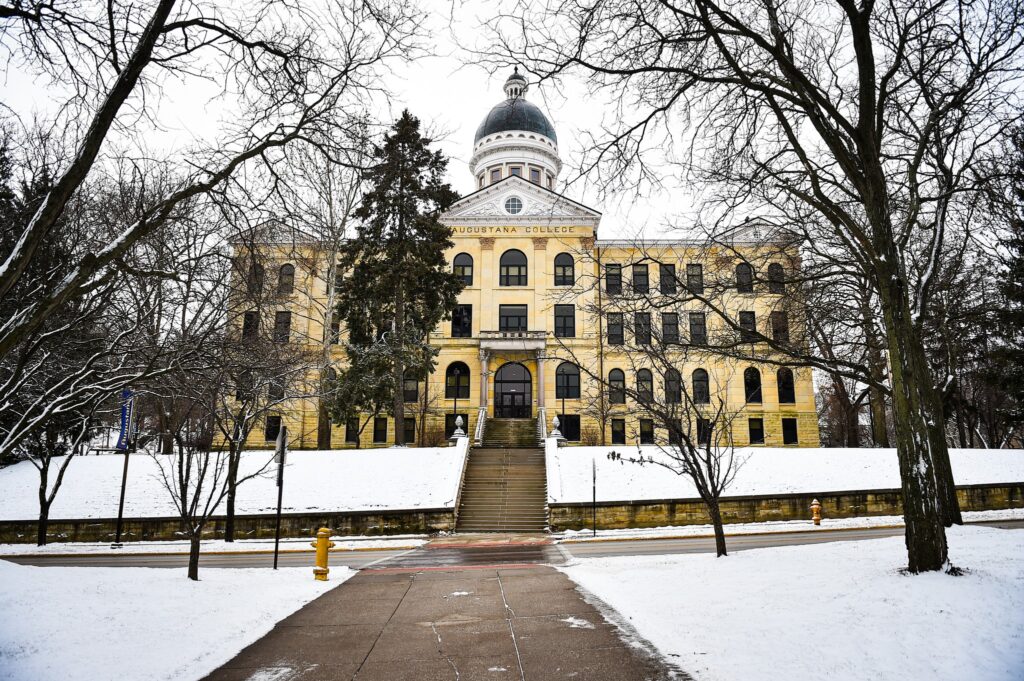 Augustana College embraces its college students, especially with a legacy of being founded by Swedish immigrants and making it a mission to bring a large immigrant community to campus. Another feature of pride that Augustana College holds: the psychology department. With the astounding research opportunities given at the college, students can do volunteer work at community agencies and use these experiences as information to support their research of choice. Students get these opportunities by being placed in clinical placements for an entire school term, some of which will even be hired full-time at these placements after their graduation.
"I think there are two primary things that allow our program and our students to be successful: our faculty and our focus on student growth. The two come together in obvious places like the classroom, but also in the advising and research we do with students. Student scholarship helps bring awareness to the roles we play in developing our understanding of thought and behavior," Augustana College Psychology and Neuroscience Department Chair Dr. Ian Harrington said.
Along with the stellar range of research opportunities, the college has a graduation rate of 76.9% for students who graduate in four years in 2019 which definitely eases up the fear many undergrads face of not making it to graduation. Employment rates at 74% for psychology majors at the college also take away the burden of employment stress after finishing the degree.
"Given that many of our students are interested in working on the applied side of psychology, they have opportunities to work in our community in school settings, rehabilitation centers and other social service agencies. We want our students to understand where our disciplinary tools came from and to graduate motivated to use those tools to improve their communities," Harrington said.
The Augustana College Psychology Club, one place to meet more psychology fiends,  includes activities of studying scientific research with a team and having intellectual discussions over past and present research findings. Sharing your ideas and discoveries of your own in your research field build the sense of comfort and collaboration all students need in order to find their place on campus. The college also offers 15 different professors from their psychology faculty to choose from when pursuing your degree. All things considered, Augustana College feels like the academic home of your wildest dreams.
7. University of Georgia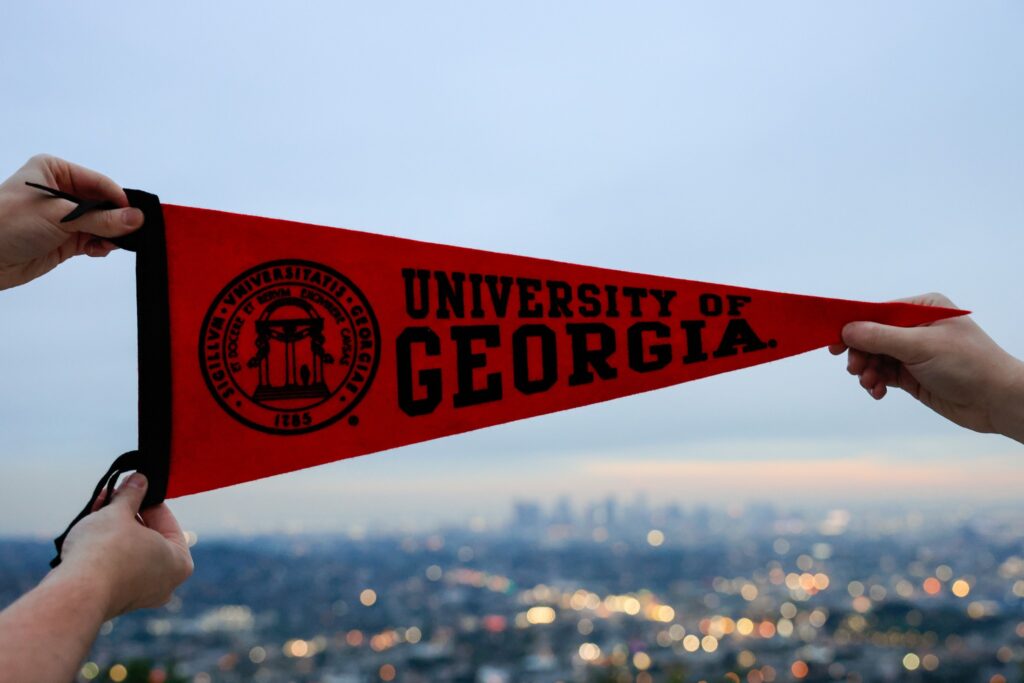 Fun fact about the University of Georgia: two men who signed the United States Constitution also held leadership positions within the university. With that information in mind, the University of Georgia can offer you what you need to become a prosperous undergraduate student studying psychology. With three main research labs dedicated to different subdivisions of psychology ­­–– behavioural and brain sciences, clinical psychology and industrial/organizational –– and academic credit for participation, research opportunities from the university go above and beyond to help their students.
The university also lists two main organizations, Social and Personality Psychology at UGA and Psi Chi, that any psych major can join to get involved on campus in an academic field you love. The psychology faculty found on the university website lists all members divided by their field of study within psychology, such as neuroscience, behavioral and brain sciences and clinical faculty, giving you a wide range of professors and lecturers through your study of choice. On top of that, the university calculates that 43% of the graduating class of 2019 for psychology majors will obtain employment full-time, assuring that employment stands side by side with your future.
6. University of Michigan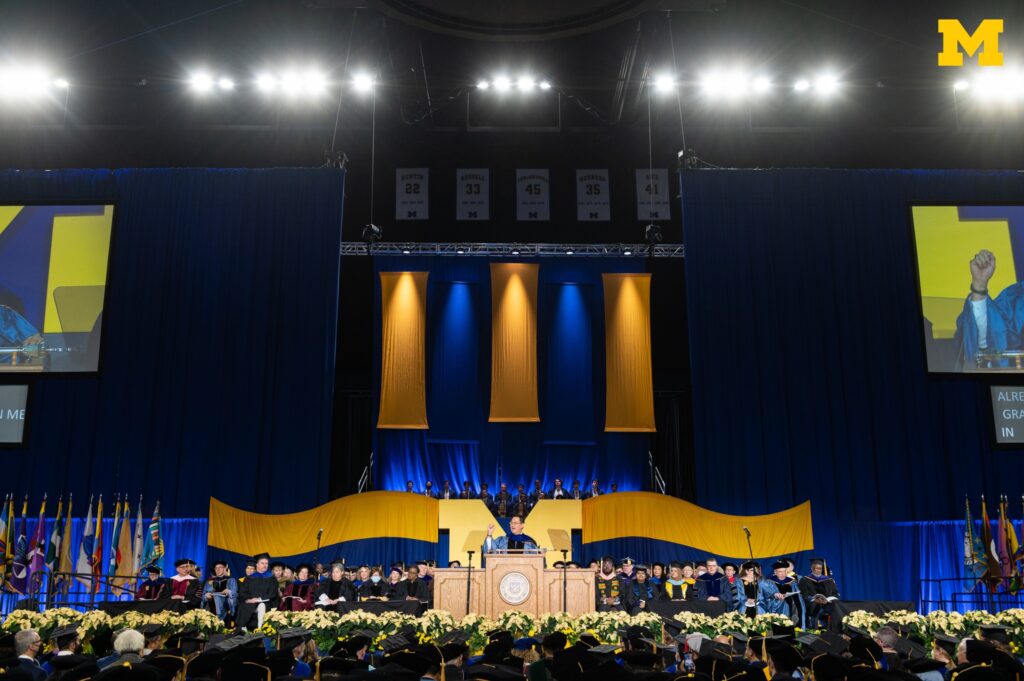 Originally known by the name of "Catholepistemiad," the University of Michigan offers a psychology department fit to serve all your impending needs as a successful college student in the making. The school provides four main research opportunities: Undergraduate Research Opportunities Program (UROP), UROP Research Scholars, UROP Changing Gears and Psych Research available for course credit.
The psychology department also offers seven psychology organizations on national and local levels, a few being Psi Chi, Michigan Association of Psychological Scholars (MAPS) and Undergraduate Psychological Society (UPS0). This gives many students the opportunity to join and explore all considerable options. All these groups pertain to mentoring undergraduate psychology majors and supporting them on an academic level. Equally important would be the large list of faculty members divided by their positions in the department and their field of study, creating a variety of options for students to explore in order to thrive. The school calculates that over 61.1% of students who have graduated from the College of Literature Science and Arts (the psychology major falls under this) found full-time employment, giving current students the profound relief of future employment.
5. Northwestern University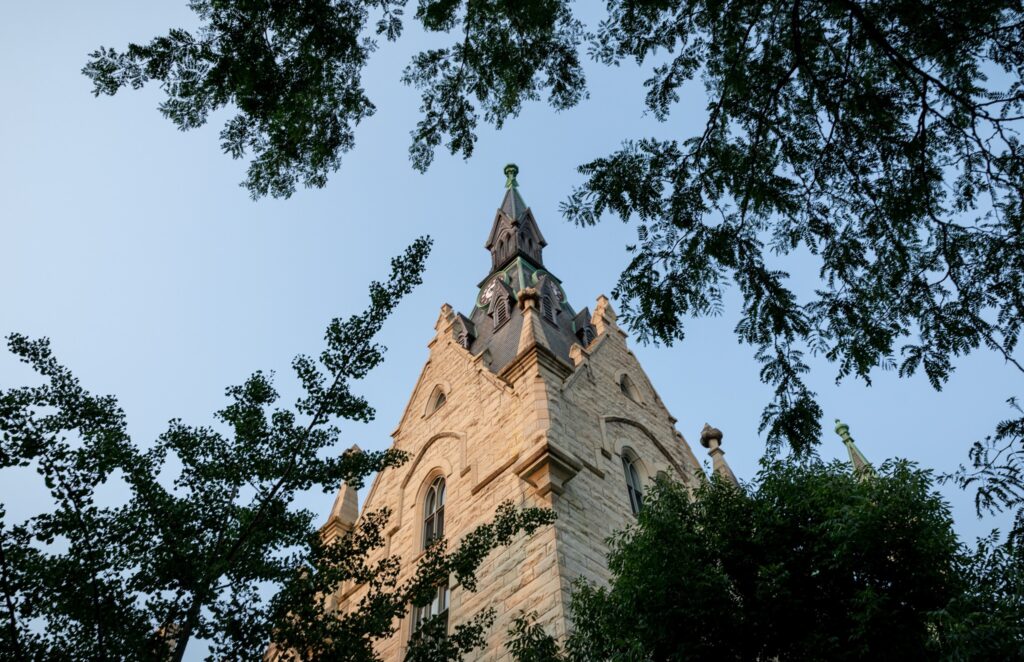 Did you know that Northwestern University has one of the nation's largest charity events ran by students from a 30-hour dance marathon? At this private research university in Illinois, being a psychology major comes with a tremendous number of benefits catered to the students.
The university presents endless research opportunities, with options of labs led by faculty members. You can evenjoin paid research opportunities for undergraduates through signing up for the "Paid Participant Registry" program, in which students are notified when spots are potentially available. The university's Undergraduate Psychology Association (UPA) also dedicates themselves to giving students more in-depth knowledge of psychology outside of the classroom through in-depth discussions and highlighting any new career or research opportunities. Even non-majors can join the association, giving students the ability to explore their studies and discover their passion for psychology at the university.
The Class of 2020 also offers inspiring statistics provided by the university. With 70% of graduates already employed, you can easily gain confidence that your future is in safe hands when attending Northwestern University.
4. UC Berkeley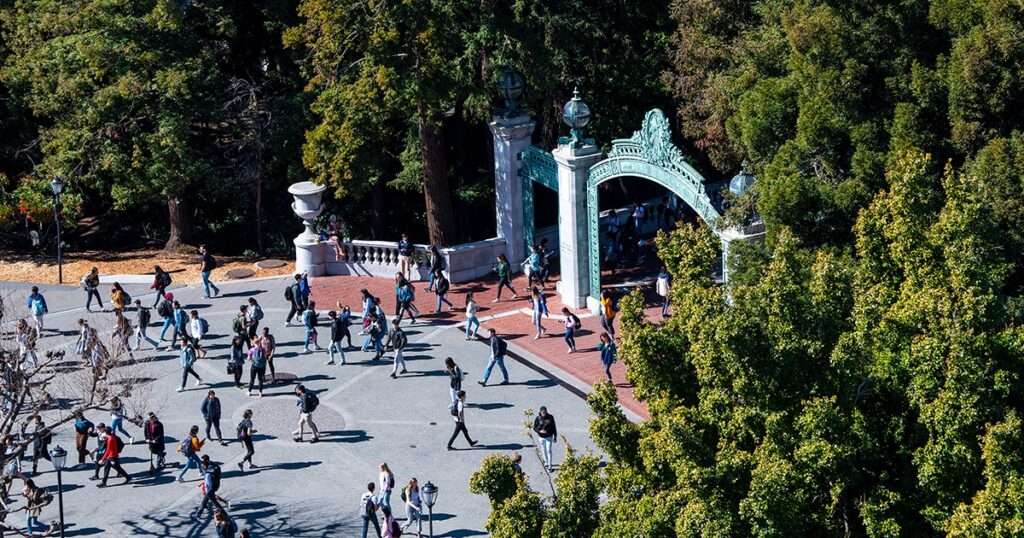 UC Berkeley, no stranger to academic praise and well known for its relatively liberal stance, has a psychology department that's quite hard to beat. The research and discovery studies go beyond belief with weekly opportunities listed, psychology honors programs and even a study abroad program in place for psychology majors. Entry into the honors program requires both a quality thesis, overlooked by a member of the psychology department faculty and completion of required courses. UC Berkley actively promotes students to join the study abroad programs to get real life experience on how environmental and cultural factors affect human behaviour, as well as getting international experience in your career.
However, those reasons only amount to a small portion of why Berkeley should be praised for their psychology department. The four student psychology organizations such as Psi Chi, Association of Psychology Undergraduates (APU), Psychology at Berkeley Undergraduate Journal and Berkley Psychology Group offer undergraduates amazing opportunities such as therapy sessions and publication chances for your own original work in your field.
The university lists the awards of their accomplished psychology faculty in their respective fields of study. Not only can students feel the freedom of choosing their own path, but the achievements of the faculty create the feeling you will be getting some of the highest educational material in your studies. The university becomes even more impressive when considering that statistics from 2016 show that 47% of psychology major graduates found employment. UC Berkeley really does seem like one of the best places to study psychology if I do say so myself.
3. UCLA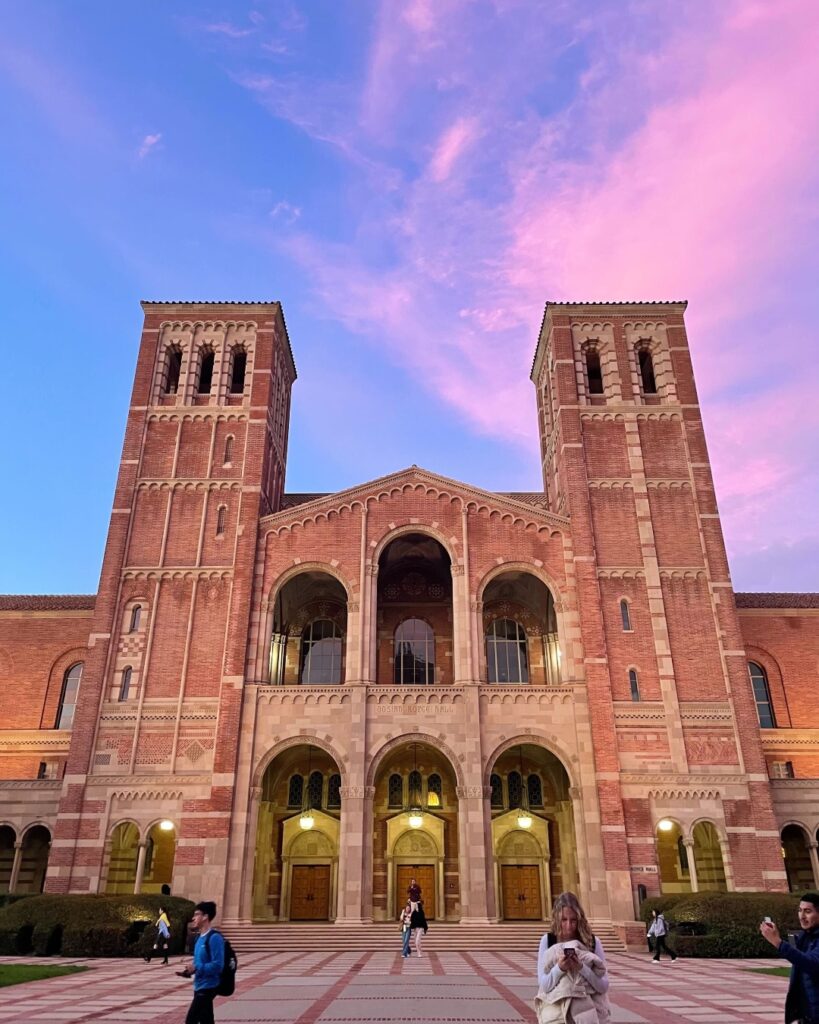 With UCLA's remarkable academic reputation and even yummier food options in the dining hall, the university only gets bigger and better when looking at the psychology department. The school allows you to take courses for research opportunities, such as Research Assistantship in Psychology and Cognitive Science, along with a course on Directed Individual Research and Study. The university even gives you the option to publish your work through either the Undergraduate Psychology Journal or the Undergraduate Science Journal. If writing and analysing happen to be your gifts, UCLAs got you covered.
"Though I haven't been on campus compared to other students in the Psychology department, there are plenty of benefits I have already seen and used while in my major. The department provides a lot of resources for research, internship opportunities and more. I know for sure I would not have gotten all these equally great opportunities if I had not been a part of the Psychology department," UCLA freshman Kate Santos said.
The university contains four psychology organizations in their ranks which students can select from: Psi Chi, Undergraduate Research Journal of Psychology (URJP), Cognitive Science Student Association and The Undergraduate Psychology Society at UCLA (TUPS). Many of the faculty won prestigious awards and have had successful careers in their research, such as Albert Mehrabian, who worked on the significance of verbal and nonverbal messaging. Being amongst such talented and profound individuals? An accomplishment in itself.
With over 600 bachelor's degrees in psychology given in 2019, UCLA sure does pump up your confidence. You can find a list of employment opportunities on UCLA's website that range from postdoctoral projects to psychology positions at the university itself. UCLA couldn't let you down even if they tried.
2. Stanford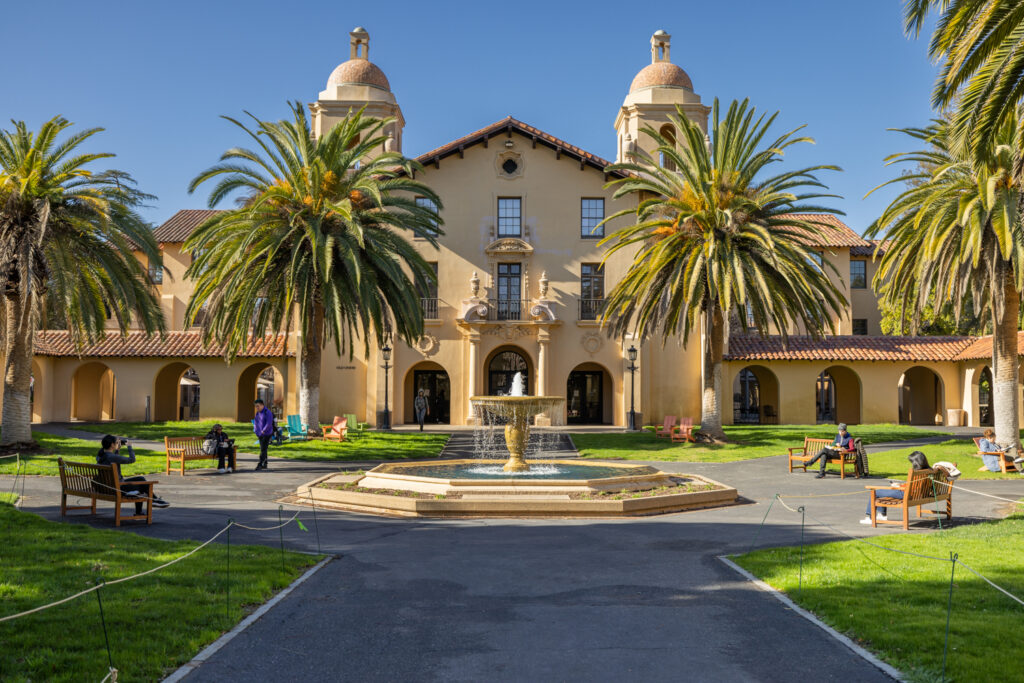 With a motto like "The wind of freedom blows," you can understand why Stanford strives to give all students the academic opportunities their tired, but very excited heart's desire. As one of the biggest research institutions in the nation, Stanford's academic message shines through with psychology major.
If you choose to pursue your own research, Stanford faculty members will help you along the journey as a mentor. Another way to make some exciting connections along with mentors are through The Stanford Undergraduate Psychology Association, SUPA, which makes keeping up with the latest news and getting to meet valuable connections in the psychology field a whole lot easier. An astounding fact provided by the university would be the amazing female representation through the six lecturers for the psychology department being women. This shows valuable progression for the future of the department and the sciences as a whole.
The university also provides a list of research work and volunteer opportunities, such as becoming a research assistant in a lab, ready for all graduates to look and choose which career opportunity works best for them.  With an overall graduation rate of around 94%, the possibilities seem endless on this campus and beyond. Stanford also provides a list of job opportunities to choose from, such as being a research assistant at professional labs and at pediatric clinics.
1. Harvard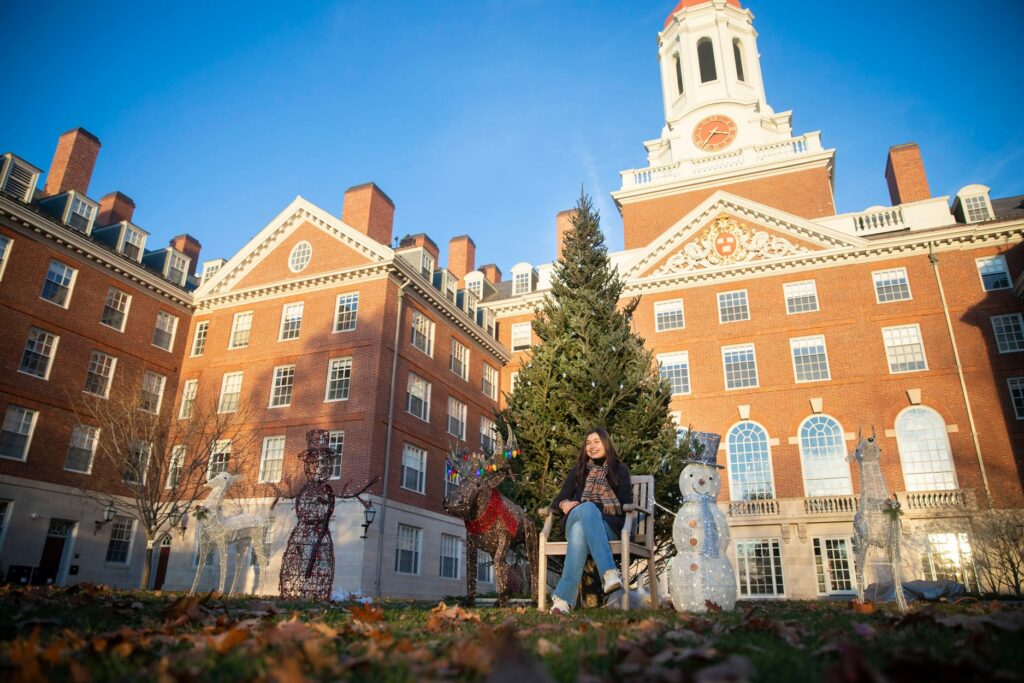 Regarded as one of the most prestigious schools worldwide and the nation's oldest university founded in 1638, Harvard comes out glorious as the number one school to invest in while studying psychology.
The university offers two spectacular psychology organizations to join and get involved with, known as the Harvard Society for Mind, Brain and Behavior (HSMBB) and the Harvard Undergraduate Psychological Association for Underrepresented Students (HUPAUS). HSMBB focuses solely on cognitive sciences and brings a sense of awareness and community to all students who apply to be a part of this organization. HUPAUS often creates events for a great quantity of graduate students and faculty to speak on all subjects related to psychology, bringing great diversity and range to the field.
With incredible faculty, such as the brilliant mind of Steven Pinker who advocates for evolutionary psychology and computational theory of mind, you'll discover some of the finest education in your study. Along with 74 graduate students who are simultaneously trained in multiple research programs, the psychology department often updates their website on postgraduate research jobs to choose from, such as being a research coordinator and assistant to many projects put on by the university. With amazing resources, trustworthy professors and staff, you will not regret studying at Harvard.