Going to college is one of the first steps in the path towards independence. You will begin a new chapter in your life in a new place, surrounded by new people and experiences. For most of you, one of those experiences will include living in a dorm. Two years ago, I started my preparations for living in a dorm at New York University and curated a list of necessities. However, after living in the dorm, I realized that my list ultimately failed to prepare me for the experience of living in a dorm. 
I am here to remedy this with my own tips for surviving the freshman dorm.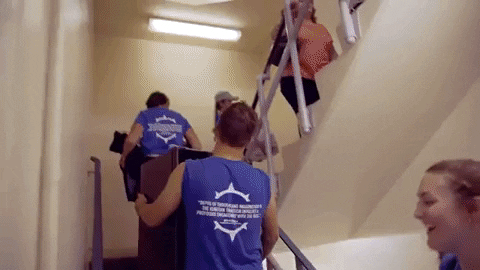 I started by buying basic kitchen essentials. As someone who grew up in a house of food-lovers, I struggled with the transition from home-cooked meals to dining hall food. I experienced countless nights where I did not want to get my nightly meal of cucumber-avocado sushi with a side of "pink" chicken. Enter my dear friend GrubHub. Whether I ordered caesar salad wraps or Panera soup, this became a habit that my credit card could not vibe with. I realized that I should try making my own meals and that I needed the basic kitchen essentials.
I went to Amazon and bought the cheapest dinnerware set available. I then grabbed all the microwavable prepared meals I could find at Trader Joes. Soon enough, the GrubHub app finally became dormant on my phone. 
I then turned to see if my dorm had a communal kitchen. If yours does, make sure you inquire about the logistics.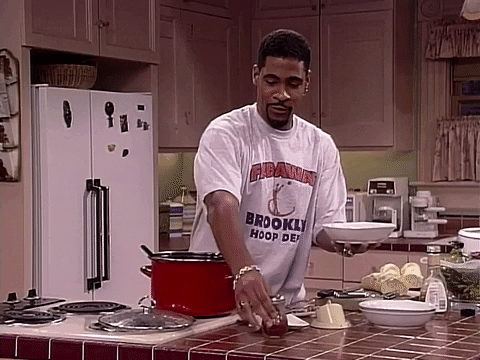 In my dorm, the communal kitchen sat in the lobby and advertised as a 24-hour fully stocked kitchen. However, shortly after move-in, they told me that in order to use this kitchen, I needed to book a one-hour time slot 24 hours in advance. Slightly annoyed, I signed up to have the kitchen the next day. They told me that the kitchen had everything I needed to bake cookies, so I opened the cabinet to grab the baking sheet. 
The sad reality hit me that all the kitchen offered was a muffin pan and a pot. With gears shifting in my head, I created what I believed the most logical compromise; I should use the muffin pan, lay parchment paper over it, and put the dough on top of the paper. To my surprise, I removed the muffin-parchment paper contraption and I watched my Toll House cookies smear against the back wall of the oven. So, while you scroll on Amazon ordering your kitchen essentials, add a baking sheet to your cart. 
You will probably find yourself very confused or weirded out by this next tip. If I saw this, I would feel the same way too. But, you should trust me on this one. You might never know. This tip could save your life in the most dire of circumstances. 
I highly suggest you become friends with the building janitors.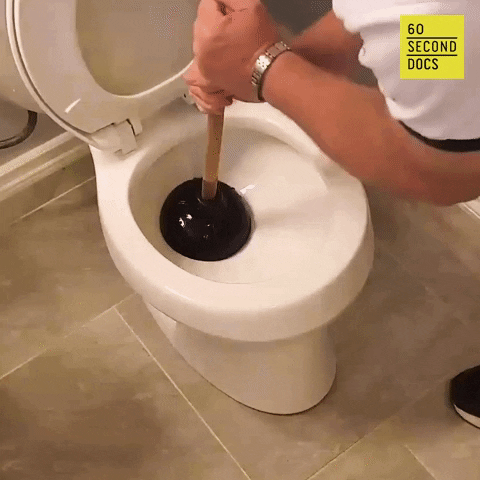 Dining halls like to have a variety of types of foods on their menu. Everyone's bodies will react differently to these foods. For one of my roommates in particular, it became a habit to clog the toilet. Listen, it happens. The key to remedying this? Become besties with the janitors. If clogging the toilet turns into a frequent issue in your room, you will have to become acquainted with the people that come in and help you deal with the aftermath. Each time they need to come into your room and take care of business, it becomes less and less awkward. By the end of the semester, you guys will share playlists and recipes (take it from me). 
As exciting as going to college sounds, it is easy to forget that it is a bit scary!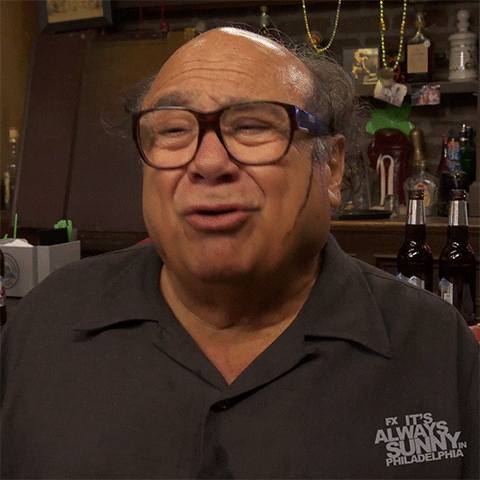 You might feel like a fish out of water in the beginning. This feeling is 100% natural. You won't meet your best friends in the first week. When you see videos and pictures of your hometown friends captioned "best friends for life" within the first two days of school, don't let the pressure of making friends push you to lose sight of authentic relationships. I formed a bubble around myself and my roommates in the first few weeks. I failed to push myself to meet other people. Don't put all your eggs in one basket. Rushed friendships that form out of convenience are the first ones that will blow up in your face and crumble. 
Like all good things in life, it will take time. But, I promise, it will come.