Watching "Tiger King," Netflix's most recent true-crime docuseries, we all saw what drama goes down in the world of big cats. But did we see everything? For those of you not familiar with the show, Joe Exotic ran away from home after being blocked by his family for being gay. He then fell in love with big cats and dedicated his life to building a zoo. Many wild occasions make the show interesting like the three-man wedding. However, that wedding compares to nothing when considering what really happened, off-camera. Keep reading to reveal the conspiracies of "Tiger King."
The show focuses on the life of Joe Exotic and his pending charge for supposedly arranging Carole Baskin's murder.
Did Carol Baskin Commit Murder?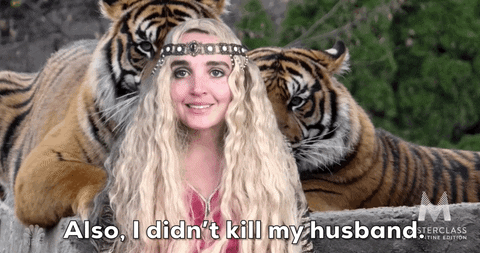 Carole Baskin, Joe Exotic's archenemy, owns Big Cat Rescue in Tampa, Florida. The show explains her story and her attachment with her deceased second husband Jack Donald Lewis, or better known to avid "Tiger King" fans as Don Lewis. As we know, he died an unfortunate death. However, Joe Exotic and many of the "Tiger King" fans feel suspicious of how he actually died. Fans believe Baskin slaughtered Don Lewis, threw him through the meat grinder and fed him to the tigers in 1997. Fans of the show believe that Baskin killed her husband so much so that they took the theory to TikTok. Carole Baskin, killed her husband, whacked him — can't convince me that it didn't happen. "People don't just disappear; the circumstances all point to her being guilty," Seminole State College junior Noah Melton said. Since Don Lewis's mysterious disappearance, no one ever found the body.
One of the biggest theories as to why she might slaughter him relates to the money in his pocket. At the time, Don carried the full intention of divorcing her. This put Big Cat Rescue in major jeopardy due to the loss of assets at Carole's disposal. In order to defend herself, she continuously acknowledges that Don did not maintain millions of dollars when she met him. Although she claims their relationship follows the path of true love, it won't hold enough strength to shut down the fans' conspiracy theories. As Carole explains her love for Don, we watch a very rocky relationship throughout the series. Their relationship felt toxic to everyone. Don's family appear on-screen recalling Carole threatening his life numerous times. On June 12, 1997, Don Lewis filed an order of protection claiming his life felt in danger within the hands of Carole Baskin.
Carole, suspiciously, does not believe Don was intentionally killed. She claims to believe the story that Don crashed his plane while flying to Costa Rica. Don frequently visited Costa Rica as often as the weekends. He visited friends that live there, some believe Don wanted to move there someday and leave Carole behind. However, Don could not use any of his planes to fly alone. The show explains that his small plane did not contain enough energy to fly the distance. Don would have needed to make several stops along the way. He would need to make several stops to proceed to his final destination.
The most intense feature of drama, "Tiger King," continues with the meat grinder. The producers of the show made it a point to show Carole Baskin's meat grinder where fans believe she ran Don's body through. However, the police ruled out this tool as incapable of disposing a body. What do you think?
Did Joe Exotic Commit Murder?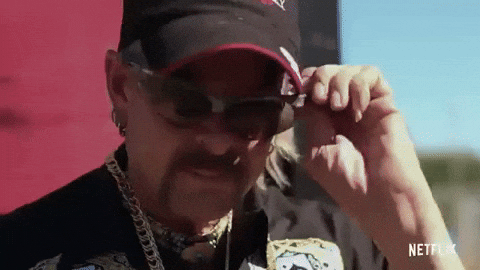 In this next theory, Joe Exotic tries to debunk any allegations made against him. Turns out, people might just believe him. Some fans believe that Exotic's ex-business partner, Jeff Lowe: con artist, killed Don Lewis at Carole's request. Seems like someone didn't want to get her hands dirty. Viewers seem convinced she made a deal with Jeff to handle the dirty work. As we know, Don hid secret stashes of riches, but Carole was in desperate need of cash. People as crazy as the ones in the big cat community will do anything to climb out of debt. Years later, the investigation continued, and no one got caught.
To add to the evidence of Joe Exotic's possible innocence, he lets his story run on Netflix. However, he still sits in a jail cell today and for at least another 20 years for playing a role in Carole Baskin's attempted murder. As of now, the police believe he helped a part of a murder-for-hire scheme with additional violations of wildlife laws.
Throughout his career, he posted numerous threats toward Carole Baskin and tried to tear her business to the dirt. Joe even went to the extent of shooting a blow-up doll dressed as Carole with his handgun as a threat. Another live stream included Joe shooting at a target until it caught flame; he called the video, "Oh Carole." This showed his intentions and wishes for Carole Baskins's foreseeable future. Once he even posted an Instagram photo of Baskin's head taped onto a mason jar; it was a birthday present to himself to destroy it. In November, it is believed that he promised $3,000 to one of his cult followers for Carole's death and additional money after receiving proof of death.
Can Joe Exotic sing?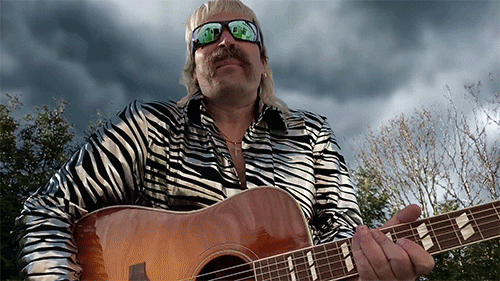 Moving forward, the documentary shows a nice catalog of bizarre songs and music videos created by Joe Exotic. One popular song "I Saw A Tiger," released in 2013, ended up being a huge hit. But did he really write and sing those songs? I became skeptical about it when he did not even try to match his lips to the soundtrack. Even though the man clearly did not become a famous pop star, we can all agree he made some catchy bops in his lifetime.
Some sense suspicion about Joe's singing voice. We all know and love the song "Here Kitty Kitty," released in 2015, as he mocks Carole Baskin. When listening to his speaking voice, the singer sounds like a completely different person. "I think he sang his own songs but the voice was dubbed over with a different singer," said University of Florida sophomore Dalton Beattie said. After doing some digging, Vanity Fair found that Joe Exotic does not match the voice of the songs produced in his name. In fact, they found Vice Johnson and Danny Clinton created the country classics. Johnson wrote the songs for Clinton to sing, then they would email the final copy to Joe for release under his name.
Johnson served as the songwriter for his Clinton Johnson Band and Dany Clinton sang the songs. The band succeeded in creating music for small movies like "Justified." Johnson only wanted to help Exotic create a theme song for his reality show. They believed it would give them some exposure as they fed off of Joe's popularity. This led to three more albums and Clinton's death before the band's recognition. When Joe released the music, he promised to give Vince credit. However, Vince never saw that promise fulfilled.
No one could predict Joe Exotic's actions. We know Exotic as not a bad man, but not a good man either. Exotic found ways to use others to benefit himself. His strong desire to succeed required whatever it took, no matter the consequences.
Who is Jeff Lowe?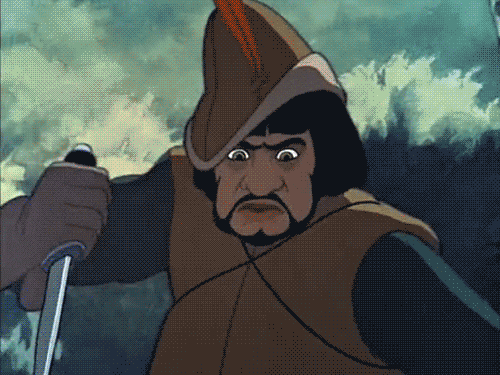 The theory claims that Joe's old business partner, Jeff Loew, set up Joe in the murder-for-hire plot. People also rumor that this same man resembles Carole's first husband, Michael Murdock. Comparing images, the two look extremely similar. Moreover, Carole hired Jeff (Michael?) to kill Don with the help of his partner, Allan Glover. Some imagine that she paid them after the fact with the money she got following Don's death and used them again for round two: framing Joe. As of now, (thanks to TMZ) we know Hillsborough County Sheriff Chad Chronister knows more than one person helped in the murder.
Did Joe Exotic Set His Own Zoo on Fire?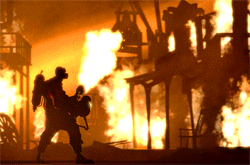 As shown in the docuseries, Joe Exotic lost a major part of his zoo to Jeff Lowe and a fire. Exotic met Lowe in 2015 when he came to purchase a few cats. After some time, the two boys hit it off and became close partners. Jeff Lowe ended up buying a part of the zoo from Joe Exotic. Lowe seemed like a hero at the time by paying for animal park finances, however, he had another plan behind the scenes. When Joe filed for murder-for-hire, Lowe jumped on the opportunity. He offered Exotic a deal. Desperate to keep it out of Carole's hands, Joe sold the remainder of the zoo to Lowe. Now since Joe sits in a jail cell, Jeff saves the zoo for himself.
In the middle of the night, back in 2015, a bomb went off within the studio dull of tapes with months' worth of information for the Netflix docuseries that would become "Tiger King." The team had lost all their progress for Joe Exotic TV. The crew also noticed equipment missing along with 60,000 hours of demented tapes dating back to 1999. Most tragic of all, Joe burned seven alligators and a crocodile alive. Was this action a mistake or did he purposely kill the animals to hide his tracks? After all, who would kill their own beloved animals? After the investigation, a few suspects became apparent including animal activists, Rick Kirkham and Joe Exotic himself.
Kirkham produced Joe Exotic TV; however, he had a larger interest in producing a reality show about the zoo. After looking at the footage, the police believe he set the studio on fire. Kirkham backs up this idea by explaining that his future relied on the lost footage. He dedicated his life to Exotic and that footage in hopes to retire. Sadly, Kirkham put all his chips in the wrong pot.
Viewers think Joe had a good reason for burning those tapes. "Joe burnt it down, no cap. He had all his illegal actions that were filmed by the video guy… when the guy threatened to leave and take his film with him. Joe knew there was only one copy," University of Southern Florida sophomore Christian Humperville said. To him… losing a few animals seems worth the price. Of course, Joe did not want to intentionally loose alligators, but some think he would act on selfishness. Based on previous actions, Joe likes to control. Many witnessed too many drugs, abuse and secrets to leave. He accused his staff of being traitors and threatened to leave them to the streets. "Joe manipulated them by making them believe there was no life outside the zoo," Florida State University sophomore Kaan Kaya said. One employee had his arm torn off by one of the cats. Joe even expected him to return with only seven days to recover. Most of his employees were terrified to leave.
Everything was recorded; he could not escape the eyes of a camera. Maybe Joe did something he didn't want people to know? Maybe evidence remained on those cameras. Evidence of breaking the law, threats toward Carole, or a plan that would change the cat world forever.
Through this rollercoaster of a show, theories rise, and the conclusions remain unknown. However, we can still let out minds wander about endless possibilities.