The Repurpose Project
Location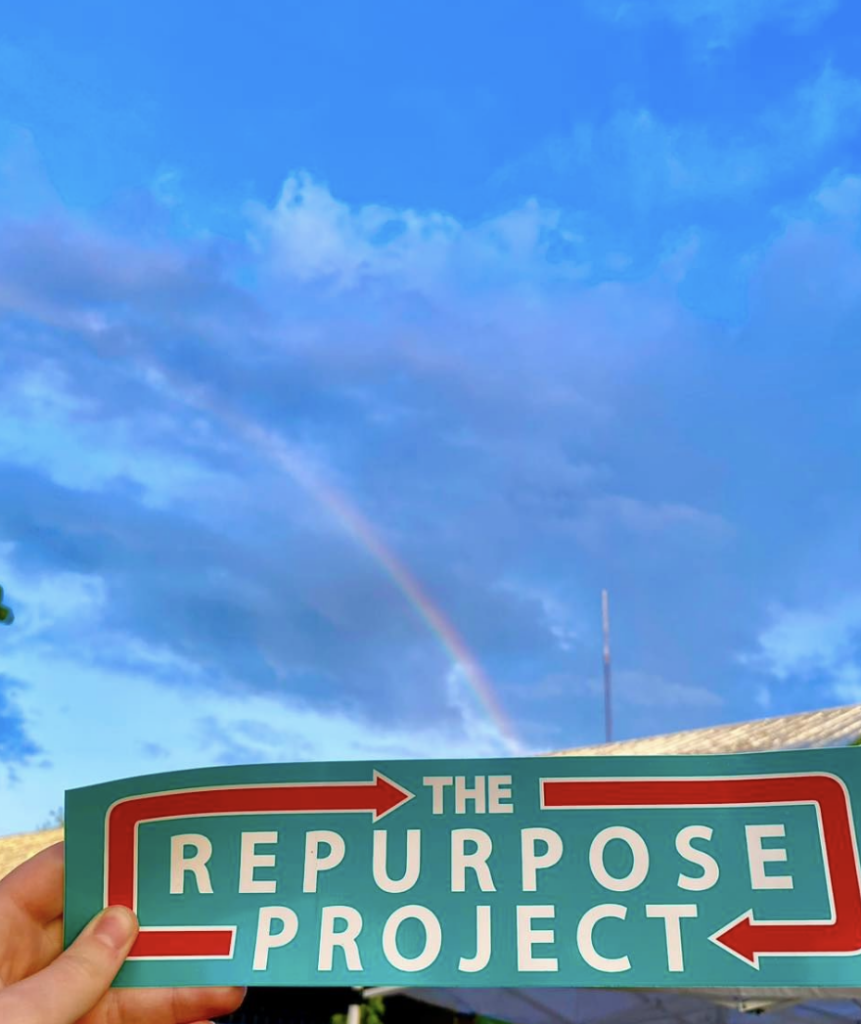 Gainesville, Florida.
The Repurpose Project is not just merely a thrift store located in Gainesville, Florida. It's more than that, kind of a unique junk shop focused on the sole purpose of creating a reuse economy to reinvent unwanted objects. The Repurpose Project is a non-profit community-based effort to divert useful resources from the landfills that pollute our planet. They use their locations to locally collect items and sell them to others for the good of the earth. Lots of the items they collect are overlooked by other thrift stores, so they made their store into the creative reuse center and architectural salvage it is today. These redirected items are then reused and repurposed for art and education, inspiring creativity and helping us all rethink what we all carelessly throw away.  
What We Do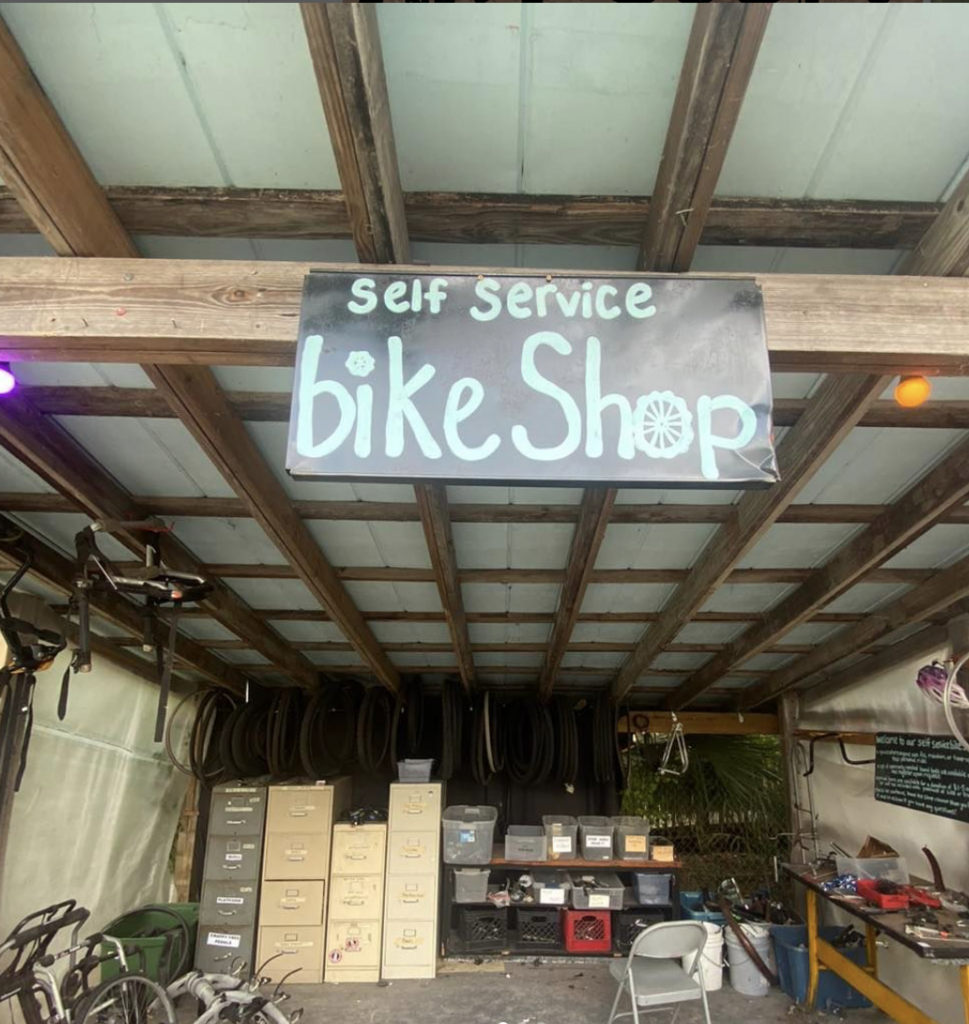 A big part of the Repurpose Project is the Reuse Store, a traditional thrift store where they buy common or unusual goods and provide a resource for local and low-income residents to get the items they need at a lower price. This, in turn, builds a strong local economy and helps the planet. The Repurpose Project's first initiative started in January 2012. This project included setting up and operating a creative reuse center and architectural salvage reuse store. In 2019, they implemented a Zero Waste Initiative working with businesses, schools, individuals, families and others to help reduce waste and educate others about on the value of reducing and buying used instead of new. Zero waste principles encourage living in a way that creates little to no waste. Don't forget the classic "reduce, reuse, recycle" we all learned in grade school!
"I love it here! I started 4 years ago, just exploring local businesses and saw them online and applied. I really love the creativity here and I love our staff and customers. I love how the customers work together and create a hub for creativity and community connection together," Repurpose Project employee Megan Flynn said.
The Repurpose Project Community Center is another aspect of the nonprofit. It serves the purpose of promoting togetherness, creativity, art, music and play— pretty much fulfilling every community's needs. The event space welcomes many lively events such as workshops for learning how to repurpose items, performances, plays, fashion shows and many other great events. Visionaries for a robust reuse economy entertain ideas for the greater good of helping the planet and many local Gainesville communities. These visionaries search for ways to share their innovation and ideals for the hope of a better eco-friendly world.  
Who We Help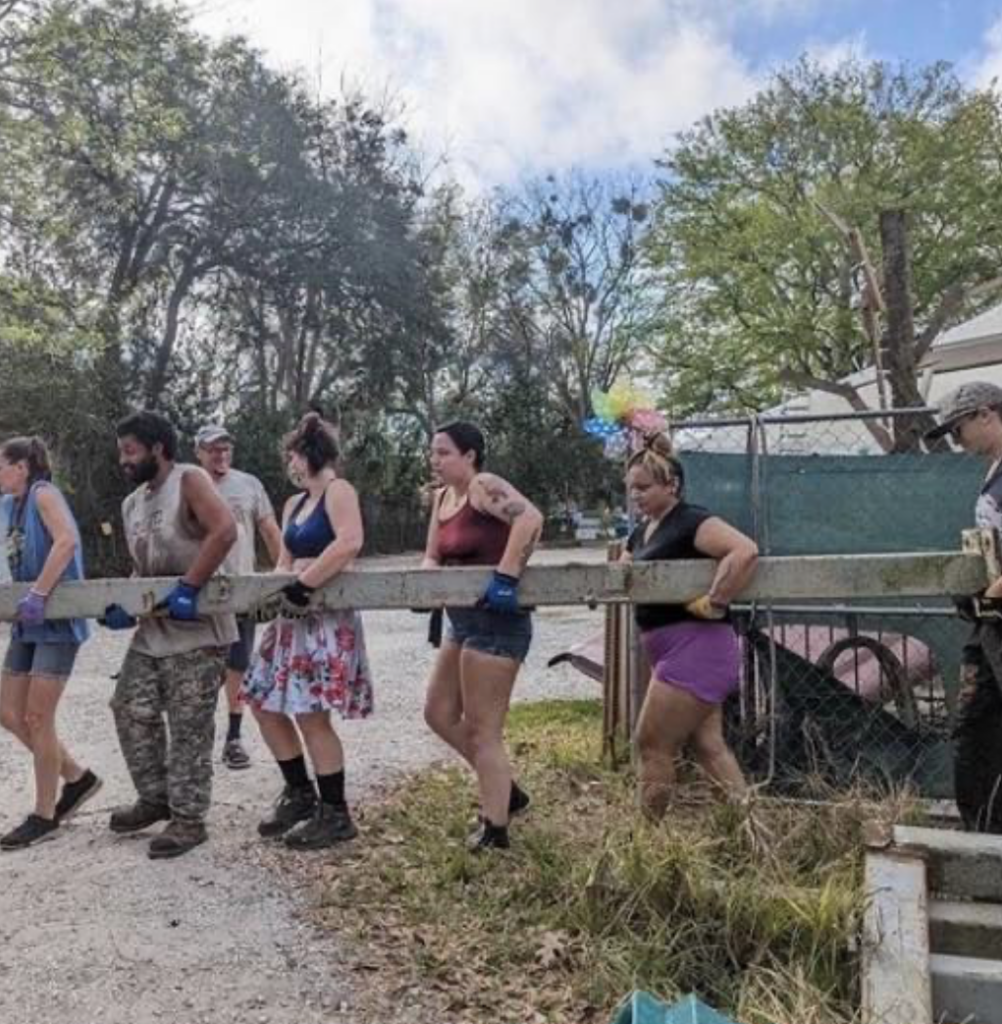 Underprivileged communities benefit greatly from non-profits and thrift stores. Not everyone can afford to buy expensive new clothes and furniture from retail stores. Not to mention how much these fast fashion stores pollute our planet and regally dispose of quality goods. The Repurpose Project provides solutions to both of these growing problems.
"As employees, we love getting to deal with all different sorts of projects for kids, class, home renovations and there are many different things going on. There is so much love in repurposing things and giving things more life. Our staff and our customers are incredible," Repurpose Project team member Lilli Robinson said.
It's uncommon to hear how much an employee loves the people coming into their job or the work they do. That's why the Repurpose Project is different— it is more than just a store, it's a really supportive community. They focus on things that actually better the environment and go towards caring for others in the community. So if you looking for a new project to start on, a new thrift spot or just looking for a friend, they will be there.
What It's Really Like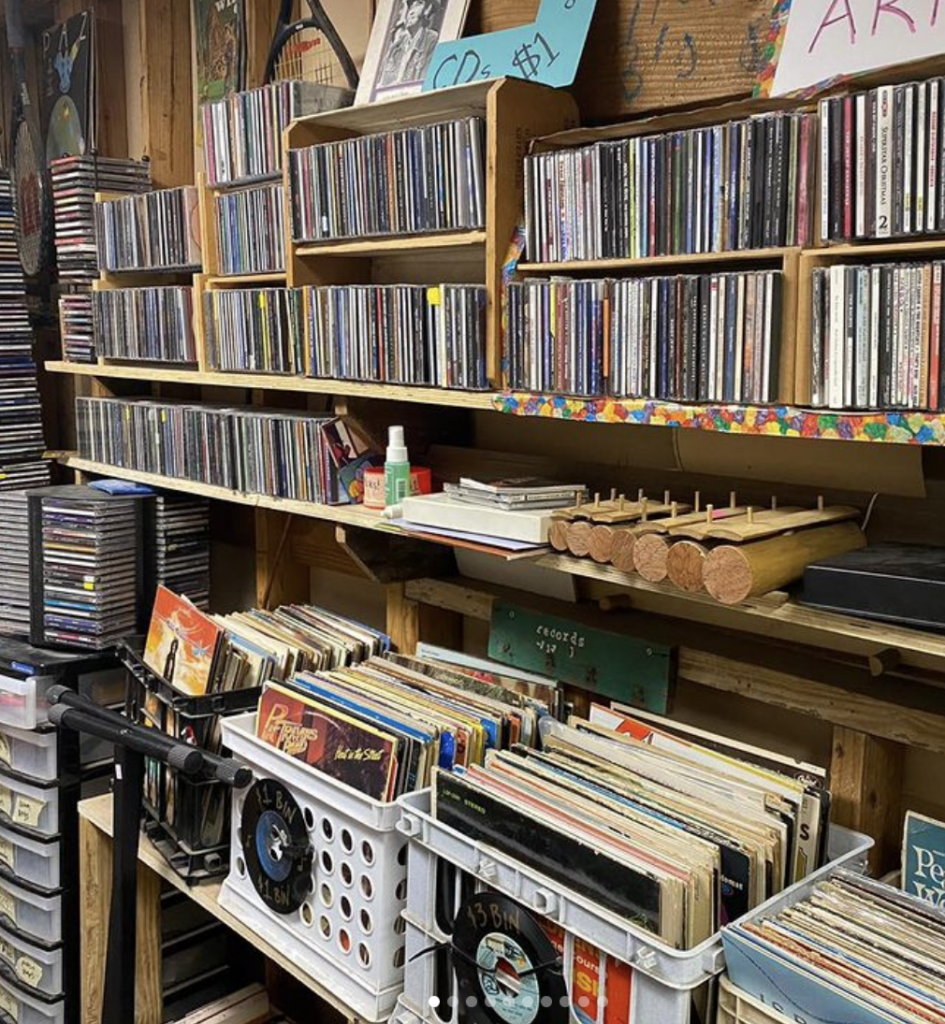 The Repurpose Project hires via their website but also may reach out through social media. All first hires begin at an entry-level position, either at the main store or their sister store, the Reuse Planet. That includes learning from other specialties and using your own skills to help the cause of the store and its projects. For volunteers, the nonprofit is happy to take anyone, even minors (with an accompanying adult). They look for people who would contribute to their community center and workshops that they host and even have paid opportunities for teaching workshops too. They welcome all people to apply full or part-time
"I originally found out about The Repurpose Project when moving to Gainesville by friends telling me how awesome it was. I found about their mission and saw they were hiring. I feel so lucky to be here and resonate with the mission like I want to deter as many items as possible from landfills! I wake up and feel very excited to work every day which I know is strange, but I feel very lucky," Repurpose Project employee Kara Goughnour said.
Being new to an area can be scary. When I first moved to Gainesville, I had a really hard time finding a job. However, it's the rare opportunities Goughnour talks about that we all must take a chance on. Who knows if that one chance could be exactly what you needed or wanted in a job— if it does not work out, no harm in trying something new. Putting ourselves out there to experience these new environments to help people and learn new things is exactly what the Repurpose Project offers its employees.
What You'll Learn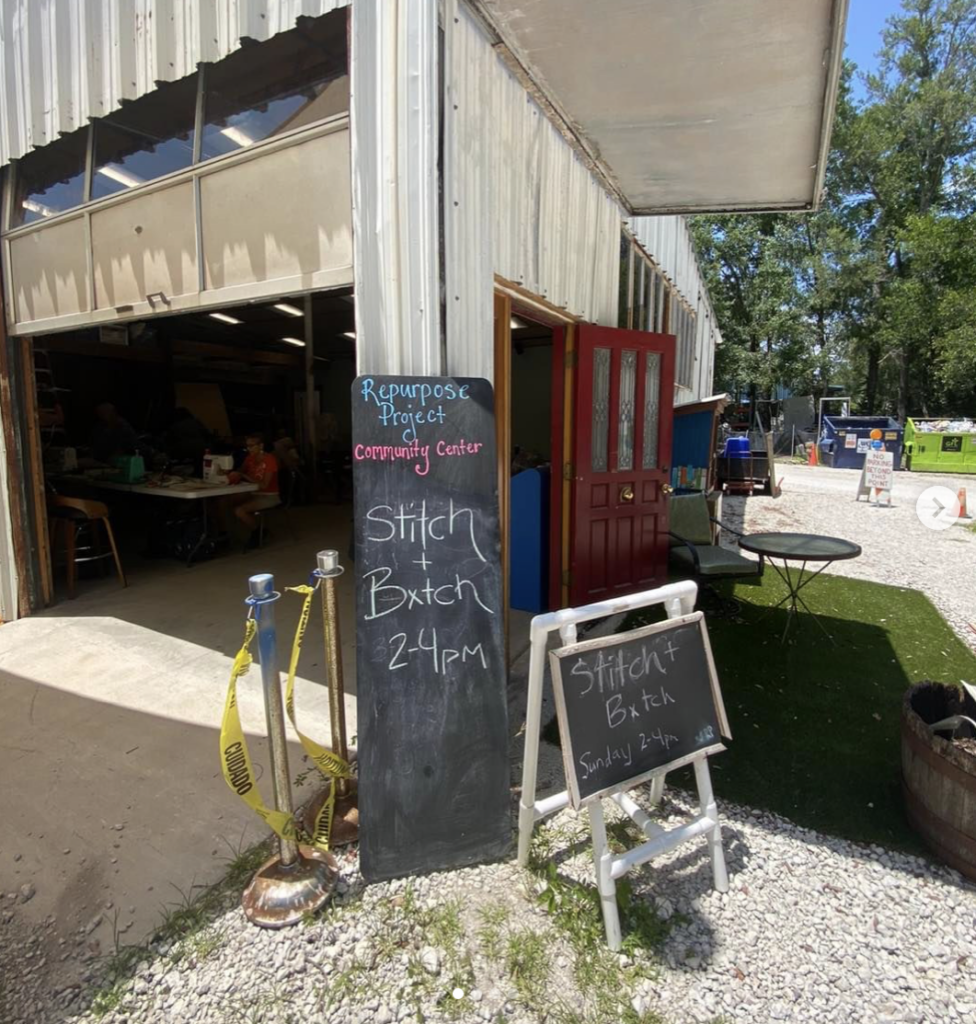 Through this nonprofit, you will learn more about how to protect to earth, not to mention how to save a quick buck on furniture and other cool items. From their nonprofit overviews, volunteer work and community center projects, there is just so much to be involved in. The best way to learn and gain experience is to learn from others and their experiences. The excellent staff are surely knowledgeable people that care about building a strong community and using unconventional ways to save the planet.
How To Get Involved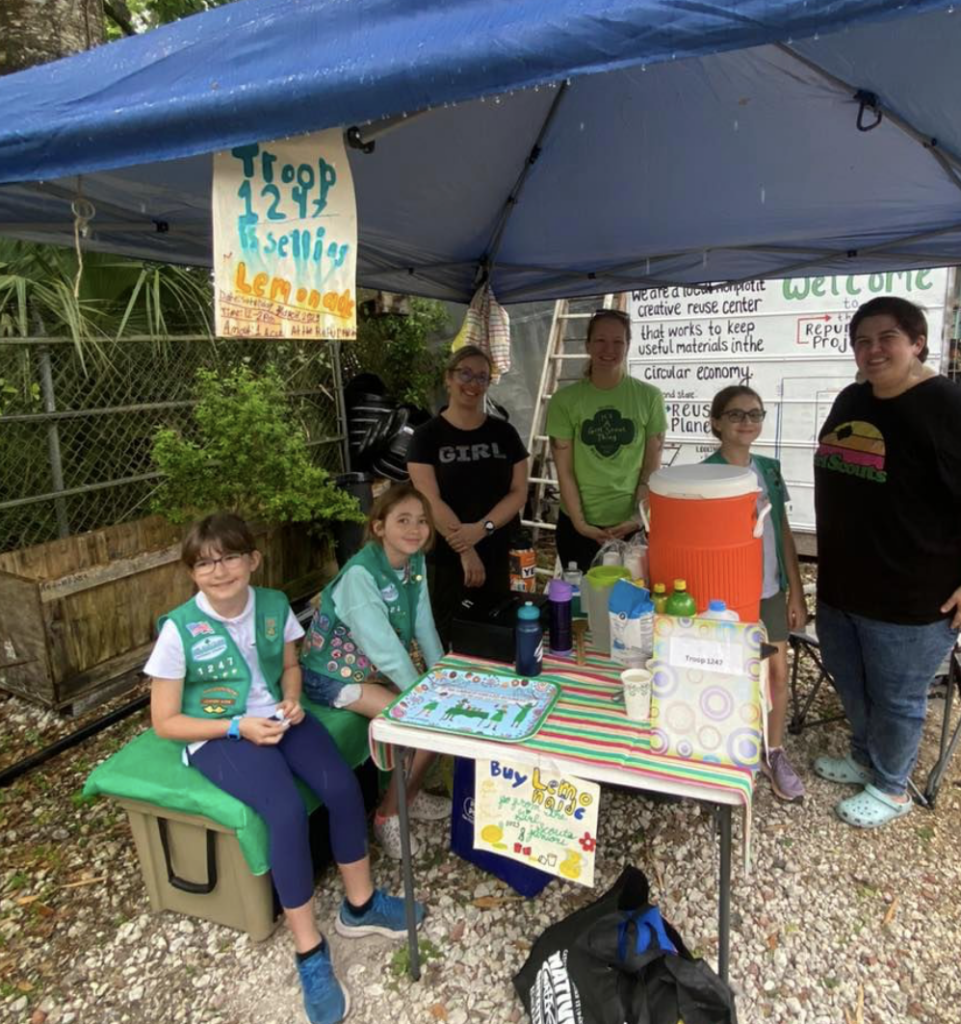 Both the Repurpose Project and their sister store, the Reuse Planet, have hiring pages that are currently looking for bright minds to employ. Both are hiring entry-store-level positions with an additional truck driver position at The Reuse Planet. The jobs page contains links to a form you can fill out for each position as well as sending in your resume by email at [email protected].
Skills That Impress Them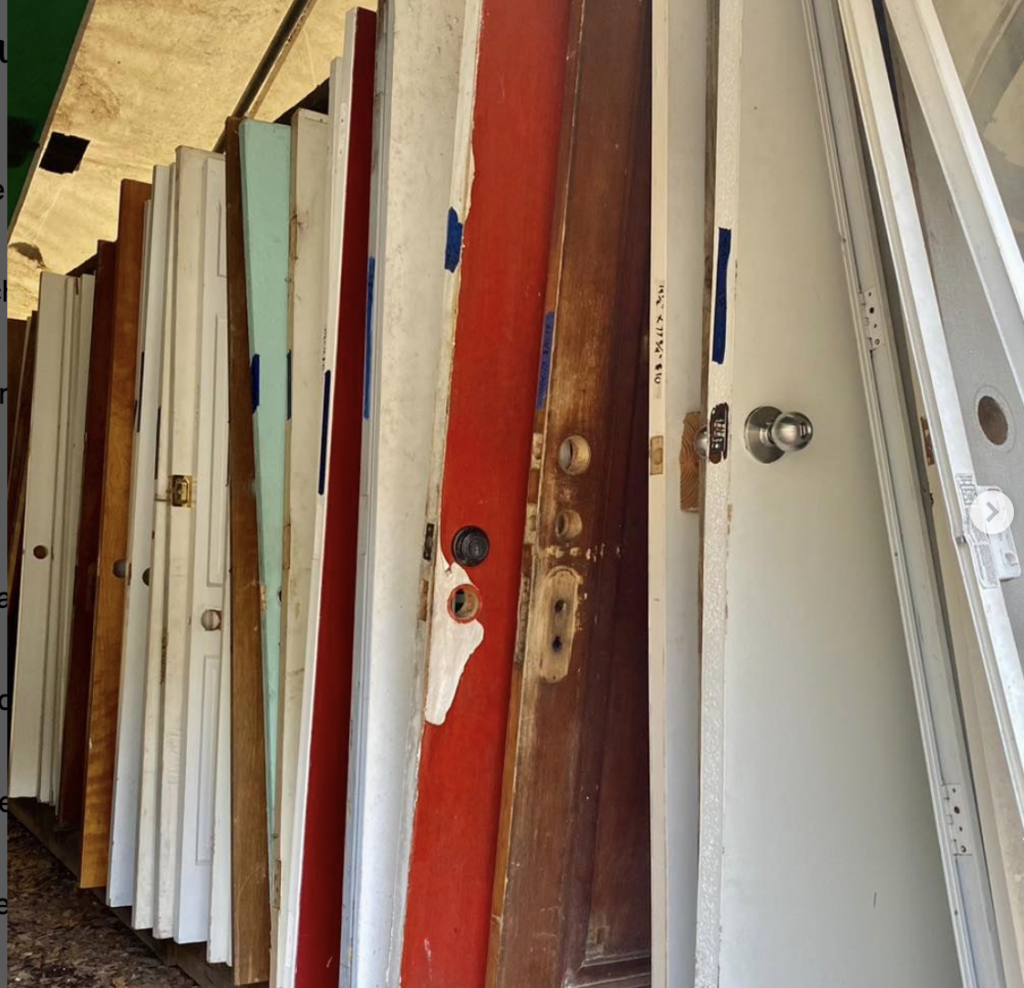 Being an active volunteer in a community is always important when trying to make it a better place. You should also include other organizations you have been a part of and things you do to make a difference locally and environmentally. Their staff works tirelessly to make the earth healthier and to prevent landfill piles. Emphasizing your community (and environmental) driven goals shows that you are on the same page.
Sarah Goff is a Co-Founder and Artist of The Repurpose project and specializes in artistic expressions and ways to find other purposes for objects as an advocate of trash landfills. Similar to Goff, the other co-founder, Mike Myers (not the one you're thinking of), is also an artist who focused their artistic abilities on reusable projects and take an interest in dumpster diving and recycling for materials to use in his art.
That being said, having a creative eye for new ideas and purposes for items could help you stick out. Being knowledgeable about recycling and having a passion for sustainability is also important when working at a nonprofit made for repurposing. If you need more experience or if you feel not ready they are always on the lookout for new volunteers. Tommy Baker was a volunteer himself before becoming a part of the Board of Directors. If you have a love for nature and animals like Amanda Rice Waddle, Repurpose Project's own Zero Waste program co-chair and director, there is also something you can talk about. Having a passion for the mission is the main thing to focus on!
The Deets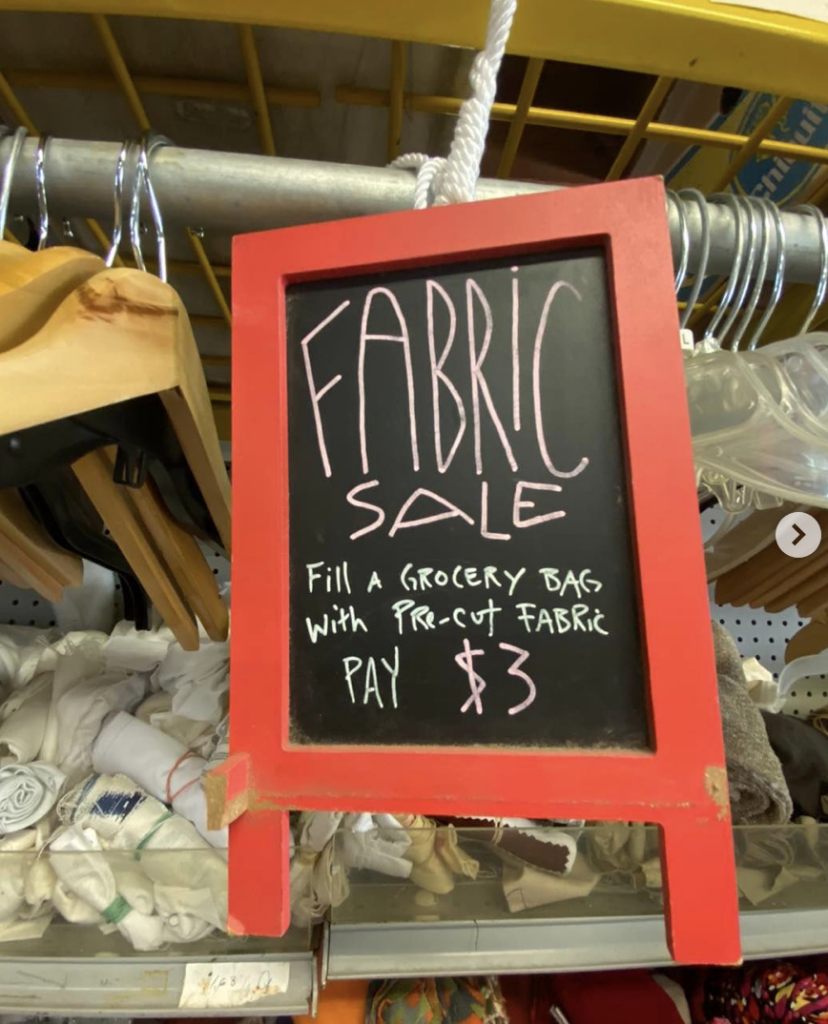 The Repurpose Project has come a long way from one small junkyard to a bustling community that informs more and more people about how to help the planet. It also brings a sense of community to Gainesville for people who need it. If that means spending time with other people at community centers, learning new things at reuse events, or just browsing their store for repurposed items that are more affordable than normal retail stores, nonprofits like the Repurpose Project do the work to make our communities better places. If you are passionate about the environment and want to contribute to the Gainesville community, consider volunteering with the Repurpose Project
---