Investing in the stock market stands out as one of the simplest and quickest ways to make an absurd amount of money. Learning how to invest your money, on the other hand, may not come so easily for everyone. For that reason, many different applications and websites exist for investors to use. From investment apps that allow you to trade stocks for free, to sites that do all of the trading for you completely hands off, great resources that get you through every step lie all around and many happen to be free.
Keep reading to find 10 of these apps and websites that could put you on the path to financial success.
10. Robinhood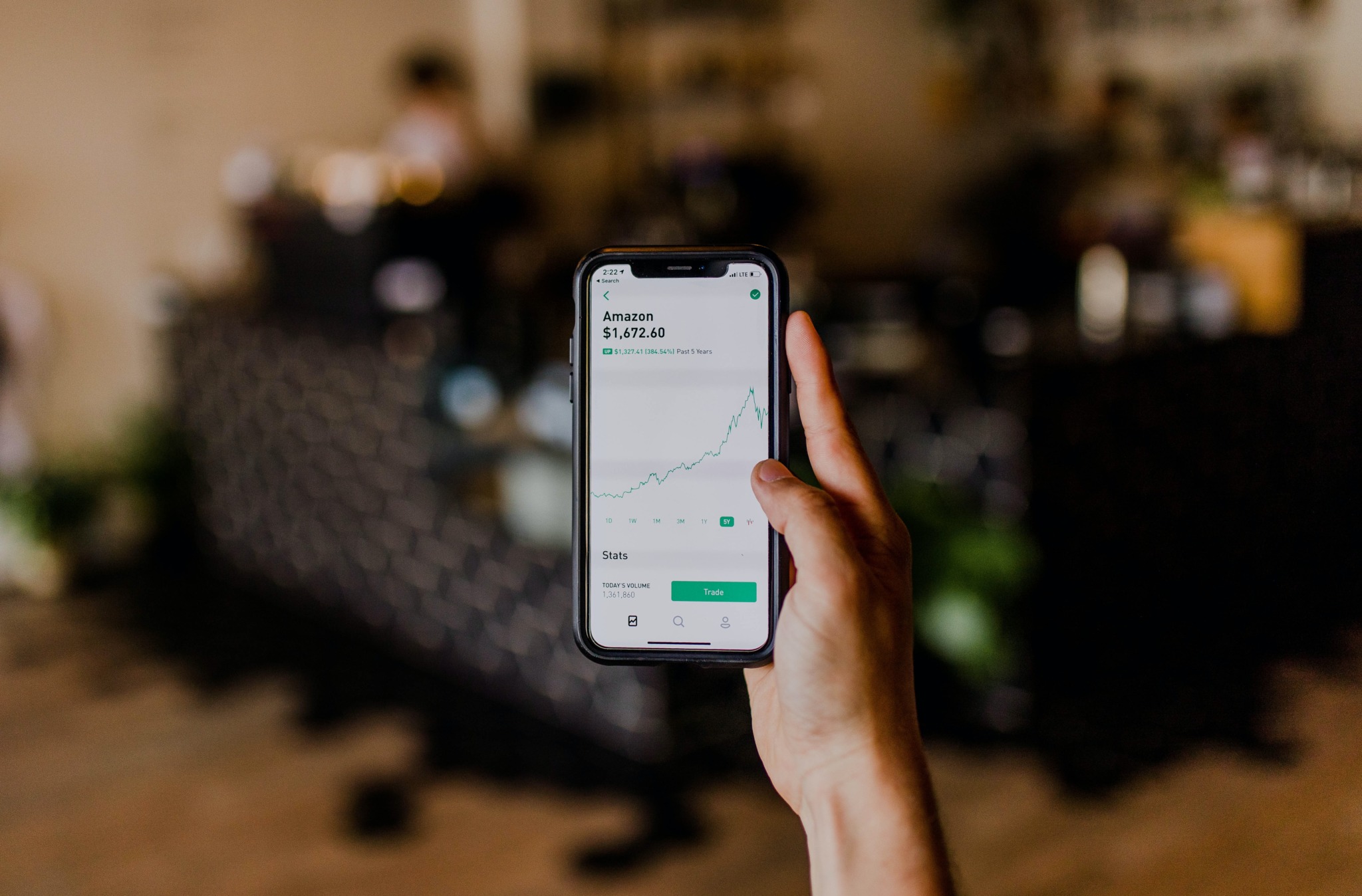 The Robinhood App stands out as one of the few apps to offers the ability to trade stocks at no cost. While other different methods of free trading do exist, at the time Robinhood launched in 2015, many other brokers charged around eight dollars per stock trade. Depositing and withdrawing money stands out as one of the app's simplest features, along with daily updates on the market and the option to invest in cryptocurrencies.
"I began using Robinhood after downloading it to help a friend get a free stock through a referral code. Little did I know the app granted me a free stock as well and when I checked the app a few days later I had already made almost 10 dollars. Ever since then I have been hooked and started teaching myself the market," Temple University alumnus Eddie Giraldi said.
The familiar and easy navigation of the app also makes Robinhood one the better investment apps. Robinhood's worth skyrocketed over time and it became one of the most-used investment apps nationwide. The number of app users recently grew to enormous numbers since many turned to investing during the pandemic.
9. Betterment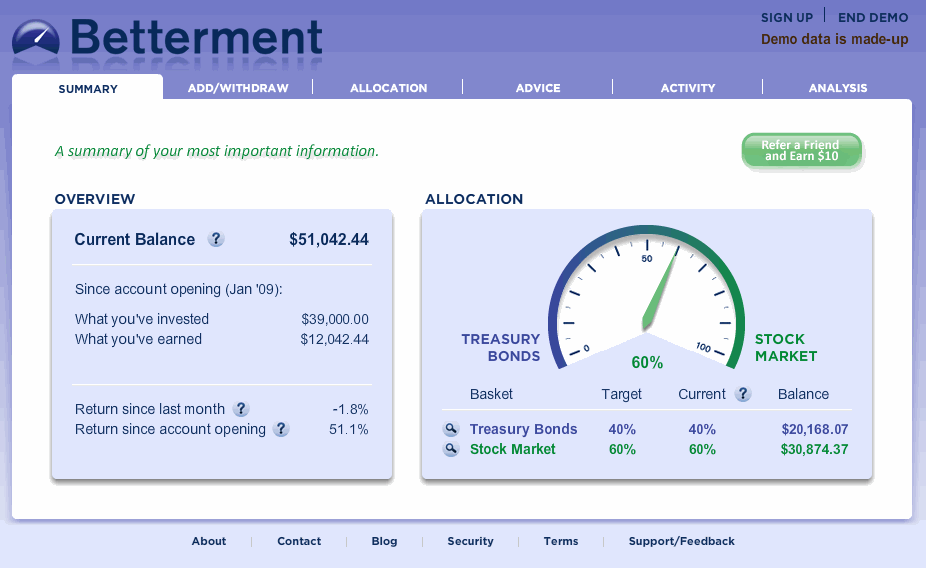 Betterment works for those who may find trading stocks hard or that they take up too much time. All you need to invest on Betterment is one dollar. Once you create your account, the site asks you a few questions regarding your employment status and your salary. After answering the questions, it then gives you recommendations based on what the app thinks the best investments for you may be. Once you give your answers, you can choose to follow what the app says and start making money.
Betterment does most of the work for the investor, making it a great option for those who may not have full confidence in themselves. While the site does take around .15 to .35% of your earnings, for basically being a personal broker that's not too bad a bargain. Students with barely any time on their hands but still want to partake in making money in a simple manner could find Betterment a very useful tool.
8. Wealthfront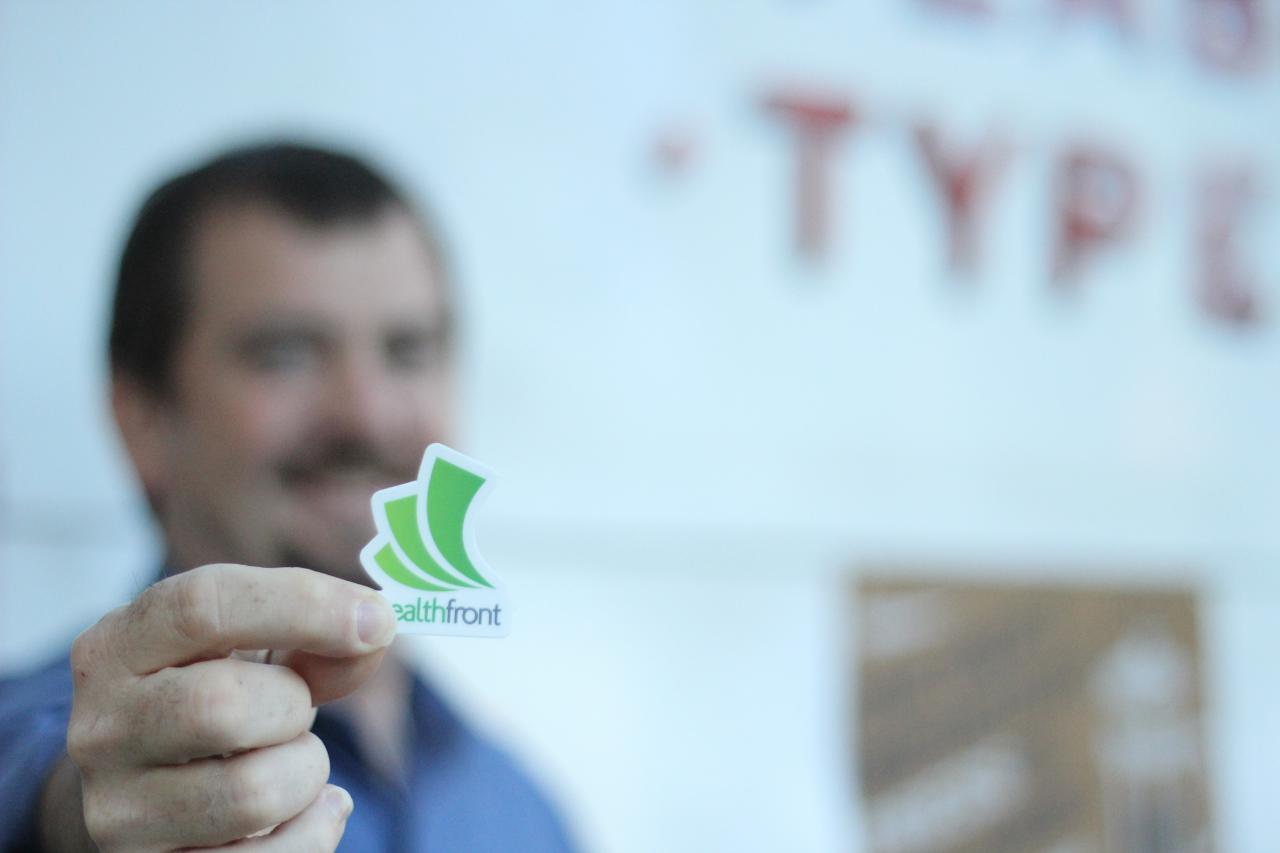 Wealthfront makes investing for those who know how to invest much simpler and quicker. Prospective investors must deposit at least $500. The site takes that deposit to invest for you after answering questions about your investment style and willingness to risk. After that, you just sit back and check on your earnings every once in a while.
Wealthfront manages your money for you completely for free up until you make $10,000. After that, you only pay a .25% fee on your earnings. This easy investment site could be perfect for those interested in long-term growth rather than day trades.
7. Openfolio

The free app Openfolio gives investors the opportunity to compare their performance of investing with thousands of others. Users of the app can see the percentage of returns that others made on certain stocks, allowing one to tell if they missed out or made the right call by investing or not investing in a specific company.
Beginner investors could find this application incredibly useful, as it tells people which stocks have done well over the past few weeks. The ability to know what stocks make other people money comes in handy when investing your own money. Openfolio gives users a good place to start and never loses its value while investing.
6. FeeX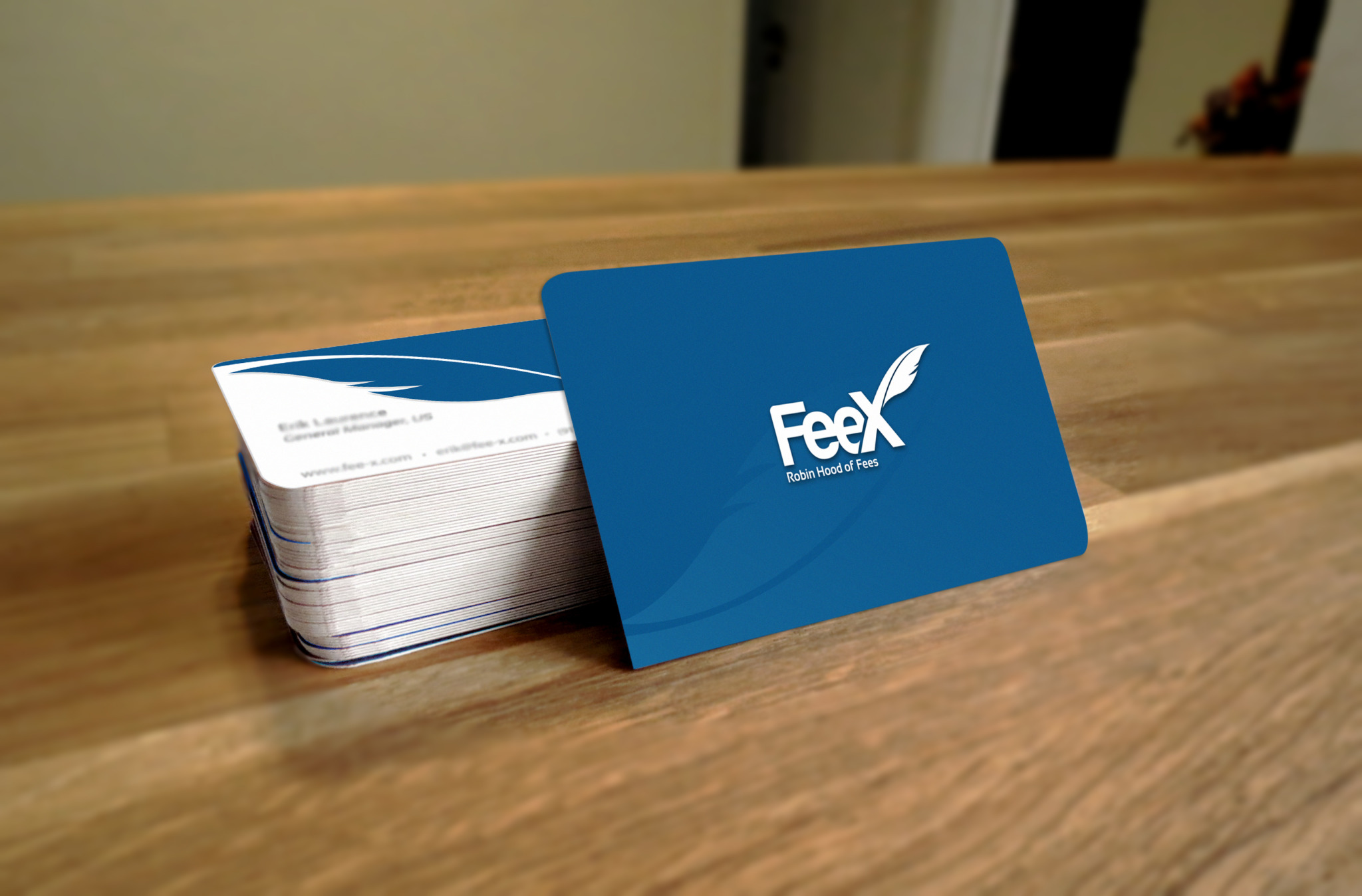 FeeX tracks your investment accounts then analyzes them and lets you know if you pay too much for different services, such as purchasing and selling stocks. Even if your fees do not reach a concerning level, FeeX still offers different options to lower what you pay when you invest. FeeX also gives advice on saving money along with investing and has the ability to give advice on everything from 401(k) accounts to Individual Retirement Accounts (IRA).
This site proves beneficial for those who recently landed their first full time job since it helps to plan for the future. Not only does it save money, but it also assists in making sure that everything to do with your investment accounts stay as lucrative and safe as possible.
5. Estimize

Estimize allows investors to tell whether their predictions on whether a stock will rise or fall make sense. The app consists of investors from around the world and they share their predictions on Estimize. The majority of the time, the Estimize crowd predicts stock prices more accurately than most Wall Street brokers.
The collaboration between the apps many users also can help to push the market in certain directions if enough people agree with different predictions. This stands out as one of the best possible places to visit for first-time investors, students included.
4. StockTwits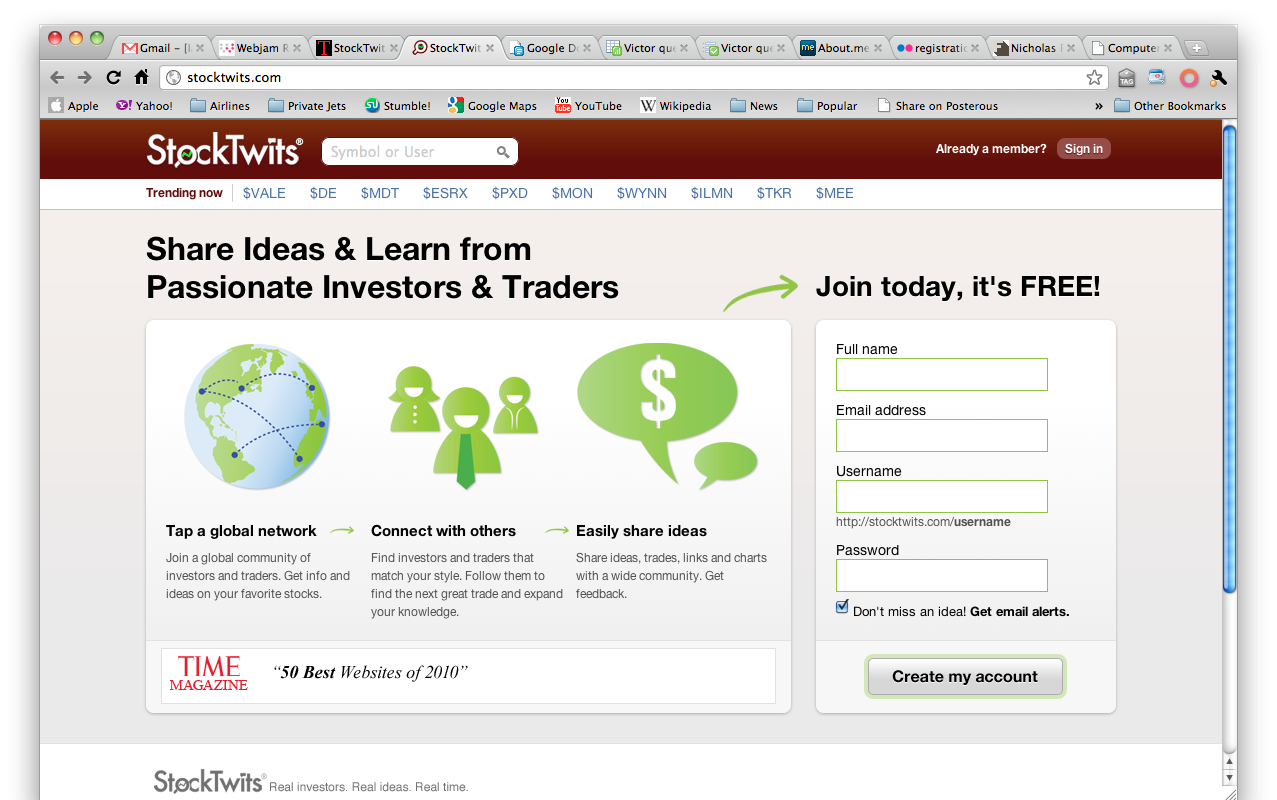 People use the StockTwits app to keep up with the world of stocks and share their own thoughts on the market through short messages. StockTwits compares heavily to Twitter, allowing users to connect their both accounts.
Companies can get official verifications, so if you own a business, get your company on StockTwits. Exploring different topics and companies allows users to learn about the entire stock market, even leaving users with the potential to learn things they never expected they ever would.
3.

Acorns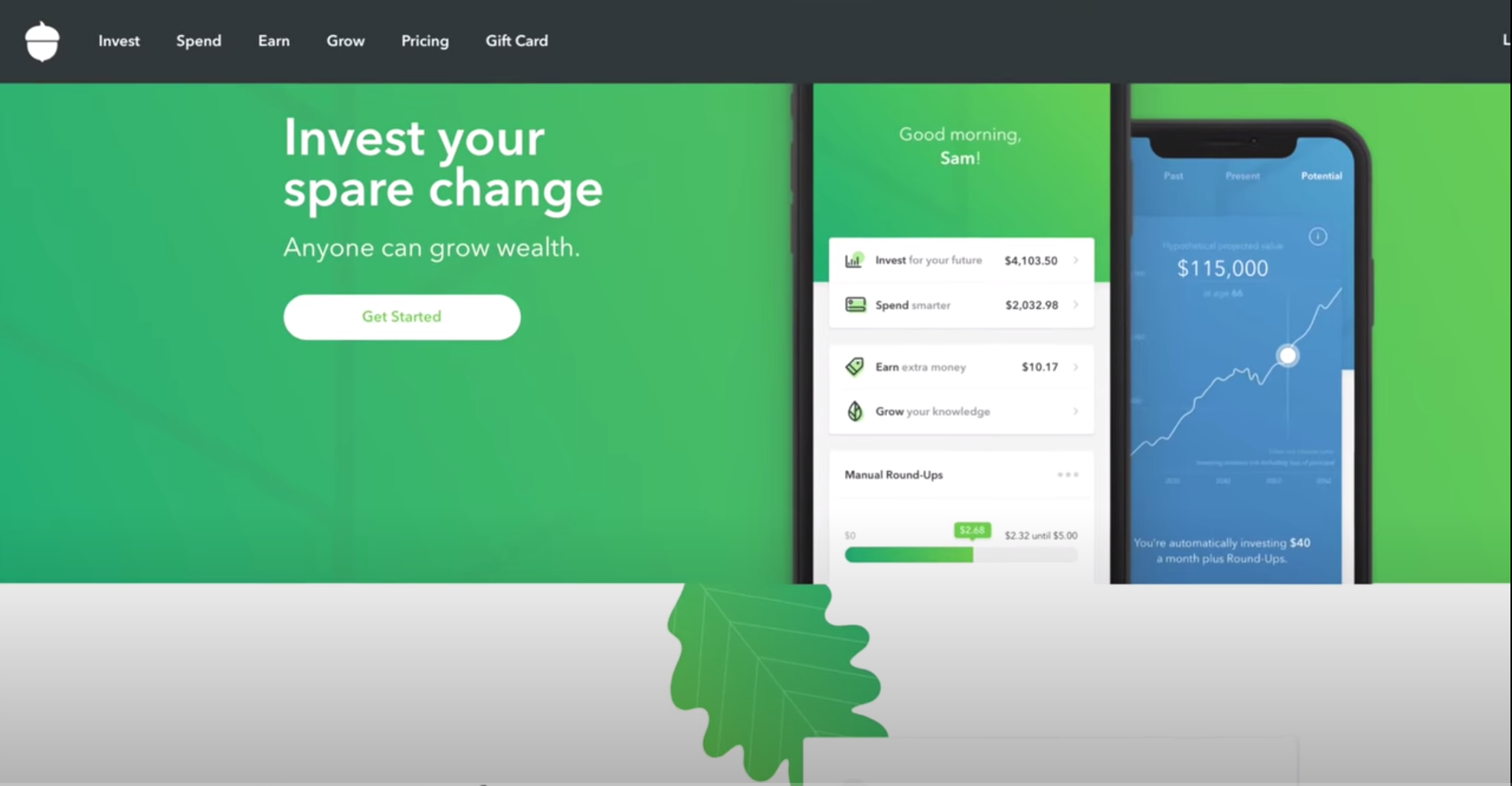 Acorns connects directly to users' debit cards. Every time they make a purchase, Acorns will round up to the nearest dollar, then invest that money into stocks for them. For example, if you purchased something worth $1.60, Acorns would round the purchase to $2.00 and invest the 40 cents into stocks based on your answers to the questionnaire they provide.
"Acorns is amazing. I spend five dollars a week that I don't even realize it, and have yet to lose any money from any of the investments the app has made for me. If you're not using Acorns, you should have been a long time ago," University of Pittsburg Alumnus Jake McComas said.
If you can spare the change, Acorns definitely could come in handy over time, as you will likely not miss the few cents you invest each time. Those pennies here and there definitely all add up after a while, leaving the potential for larger returns.
2. Thinkorswim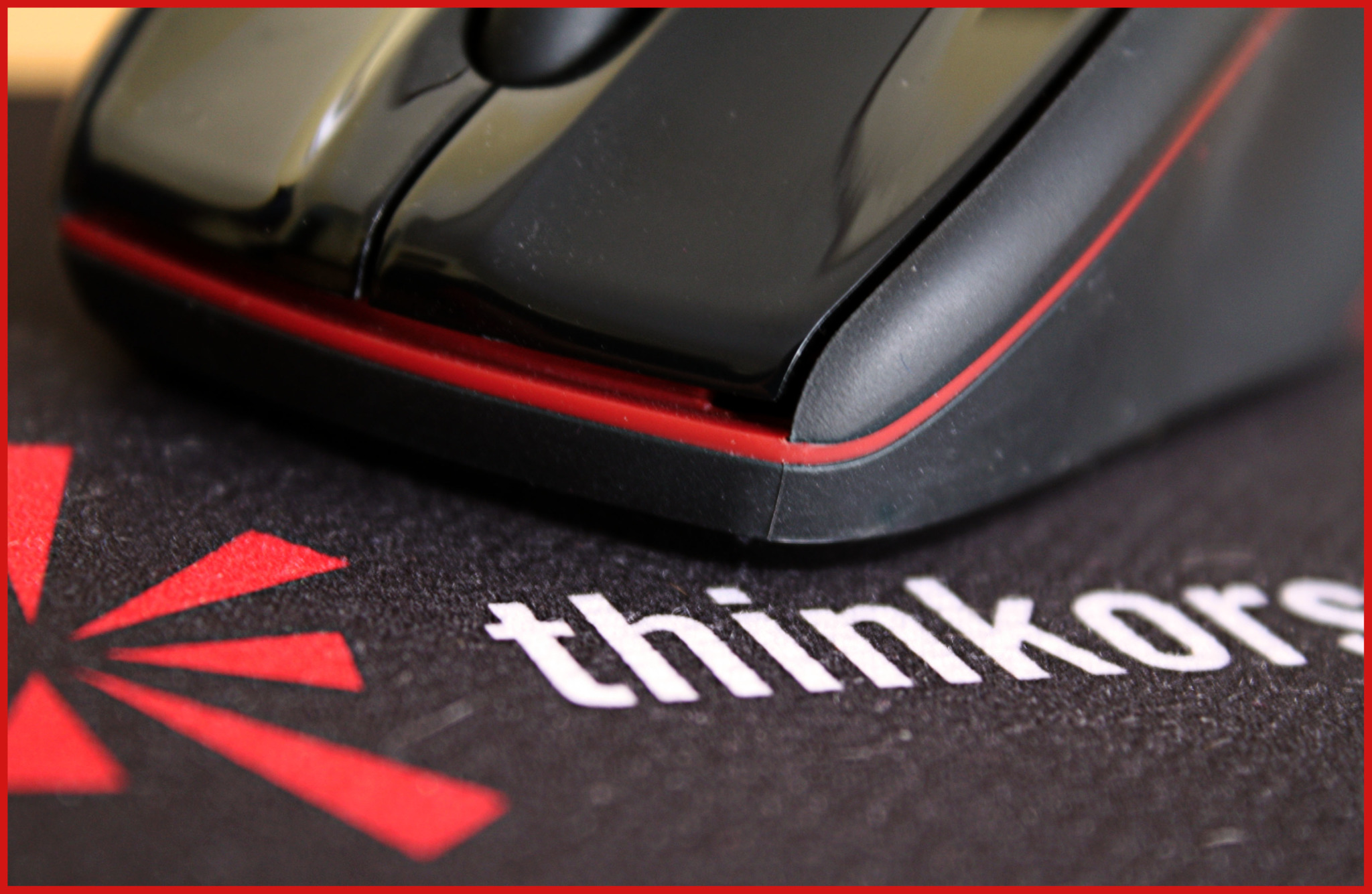 For those who may need a practice run, Thinkorswim allows investors to create a fake simulated investment account with 100 thousand dollars to begin. This allows new investors to make mistakes with absolutely no risk at all. Created by Ameritrade, the app does not cost anything for the first 60 days after you make an account, but then charges you a one-time fee of $9.99.
Other features on the app include live news feeds, along with an in-chat option. If any questions come up someone will be there to answer them immediately. This app gives you pretty much everything in one, making it perfect for those who want all of their needs in one location.
1. Forcerank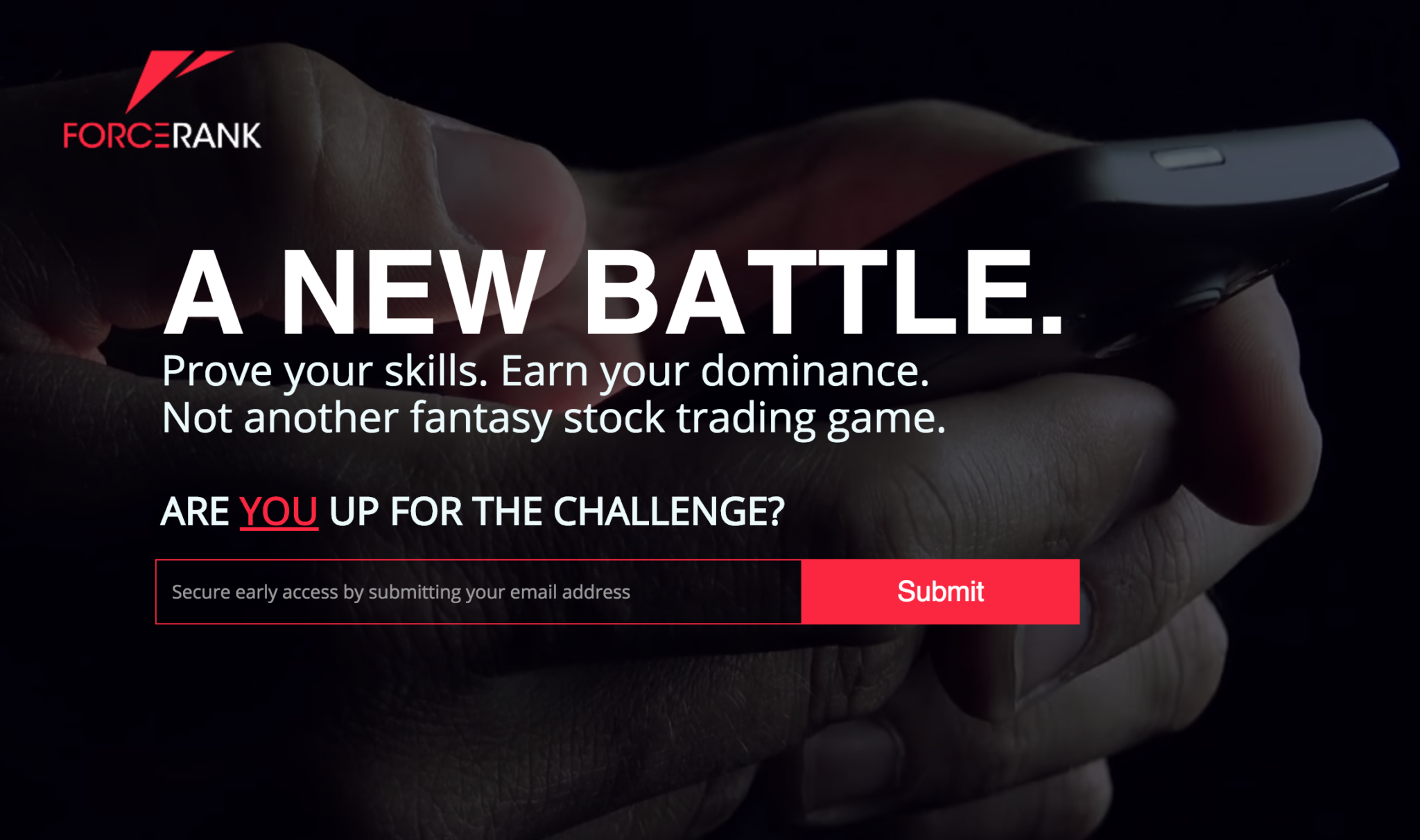 A gamble on top of a gamble, Forcerank switches up the typical way of investing in stocks. Instead of purchasing shares of companies, users of the app can bet on a list of around 10 stocks by ranking which they think will go up the most in price at the end of the week. These games have been compared to the sports betting app FanDuel, making this more of a contest than real investing. Even so, the earnable rewards from the investments are very similar to potential rewards from the actual market.
"Forcerank is the perfect combination of investing and gambling. It's a great way to test your investment strategy without actually risking too much money. If you're into investing and not using Forcerank, you should probably rethink your overall game plan," Johns Hopkins University senior Neil Uriel said.
The best part about the app? You need to be 18 to sign up to begin investing. So freshman, get out your wallets and start investing. The fact remains that you get out what you put in… well, as long as you're smart about your investments and play everything right.